Best Crypto Exchanges & Bitcoin Trading Platforms Canada 2023
There are many cryptocurrency trading platforms to choose from, and the best trading platform depends on how you want to sell or buy your cryptocurrencies, such as Bitcoin, Ethereum, and Ripple. It is challenging to select a cryptocurrency trading platform when hundreds of options are available. This guide has detailed the best crypto exchanges and Bitcoin trading platforms in Canada.
We had to narrow our search to platforms that offered low commissions and fees to find Canada's best cryptocurrency exchange platforms. In addition to this, these platforms also provide a range of cryptocurrency markets, the best customer service, and a safe trading environment.
Best Crypto Exchanges in Canada List 2023
Best Canadian Crypto Exchanges Reviewed
It is no secret that there is an enormous amount of unregulated crypto exchanges operating in the online space. Because of this, the search for a reputable crypto exchange service provider is not an easy one.
You should also evaluate a number of fundamental parameters, including payment methods, pricing, trading tools, supported markets, and the platform's ease of use, in addition to security.
The most famous cryptocurrencies presently available on the market have been listed below due to the preceding reason. The list will provide you with the answers to any questions you may have.
1. BitBuy – Best Platform to Buy Cryptos in Canada With Exceptional Customer Service
It was founded in 2013 by Bitbuy, a company based in Toronto. Through this popular cryptocurrency exchange in Canada, users have the opportunity to trade a wide variety of cryptocurrencies easily. Traders will find that the exchange offers a range of trading and brokerage services to meet their needs. In addition, traders appreciate that the exchange offers competitive trading fees and delivers exceptional customer service.
Bitbuy provides an interface that enables users to buy or sell nine of the most popular cryptocurrencies in the world. The category of digital assets includes several different digital assets such as Ethereum, Litecoin, and Bitcoin. Traders with less experience do not have to worry about Bitbuy Pro, because traders with less experience can get the crypto. Using a simple and clean user interface, they can make their first steps in the crypto sphere.
In addition to this, the exchange offers its users a feature called "Express" that makes it easy for them to purchase cryptocurrencies quickly and without any hassle whatsoever. To complete each CAD to crypto trade you make through Bitbuy Express, you will be charged a 0.2% transaction fee, and that 0.2% will be deducted from your account to complete each trade.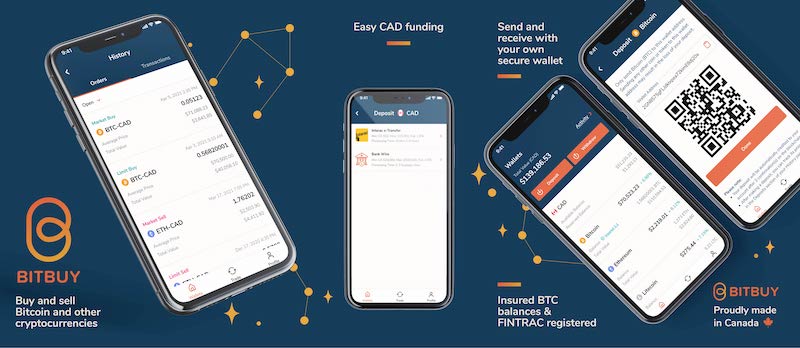 Bitbuy fees
| | |
| --- | --- |
| Fee | Amount |
| Crypto trading fee | 1% to 1.50% |
| Inactivity fee | Free |
| Withdrawal fee | 1%  to 1.50% |
Pros:
An intuitive Express Trade feature
Advanced tools and charts are available
Exchange cryptos securely with BTC insurance
Mobile app compatible with Android and iOS devices
Traders pay only 0.2% for Express Trade and 0.1%/0.2%
Cons:
There are fees associated with depositing and withdrawing money
If you're outside of Canada, you'll need a VPN to access this service
Your capital is at risk
2. Binance- Best Cryptocurrency Exchange With Different Trading Tools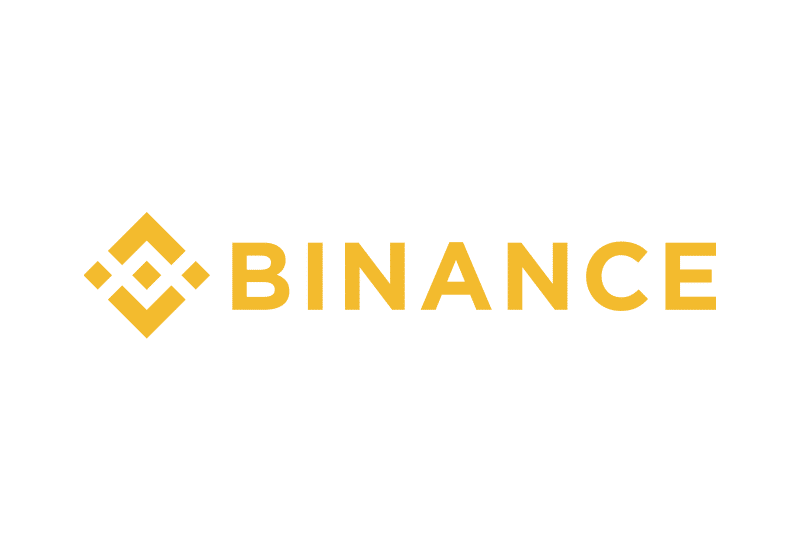 There are many exchanges where one can find the asset they want, and Binance is one of the exchanges with a lot to offer in cryptocurrencies. Moreover, in addition to trading futures and options, users have access to a large number of order types and a number of ways to trade.
There are numerous charting options on Binance and several order types to serve as a good option for those interested in technical analysis. In addition, Canadian residents can trade on the exchange using many trading tools, including moving averages and exponential moving standards, as well as a wide range of real-time charting options. Binance also offers competitive crypto savings accounts.
Binance's commission system is one factor that differentiates it from other exchanges. Generally, commissions start at a low level and decrease over time. With Binance, you can use a volume-based pricing model and even receive a special discount if you choose to buy or sell with your cryptocurrency. For example, if you own Binance Coins (BNB) on the platform, in this regard, you will be charged 0.1% of what those transactions are worth if you own those cryptocurrencies.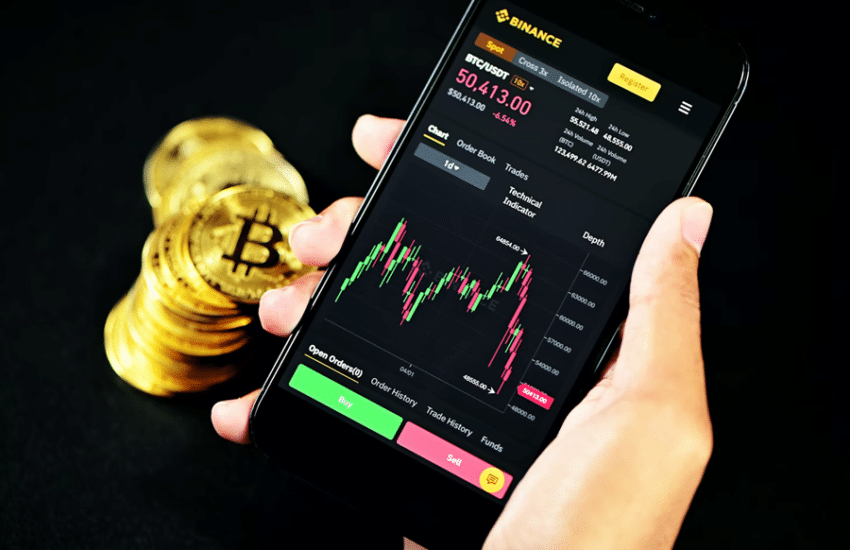 Binance fees
| | |
| --- | --- |
| Fee | Amount |
| Crypto trading fee | Commission, starting from 0.1% |
| Inactivity fee | Free |
| Withdrawal fee | 0.80 EUR (SEPA bank transfer) |
Pros:
Customizable charts with advanced indicators
Support for hundreds of device pairs
With a 0.10 percent commission
It is compatible with fiat currency
Discounts for BNB users
Security measures have been proven to be effective
Cons:
The only way to get assistance is by submitting a ticket
The fee for making a deposit by credit/debit card will be 3.5%
Your capital is at risk
3. Coinbase- Best Cryptocurrency Exchange For Beginners In Canada With Educational Tools

The original intention of Coinbase was to be a place where bitcoins could be received and sent in 2012. However, the popular digital asset has continued to be an important part. Consequently, since the exchange launch, some cryptocurrencies have been added. The company also offers cryptocurrency storage, advertising and trading, and other investment options for companies and institutions.
If you are looking to understand more about cryptocurrency markets, look no further than Coinbase, which has a user-friendly interface with educational tools and a strong level of security built-in. Through Coinbase Learn, users can learn about the current state of various currencies and cryptocurrencies. In addition, they can also get frequent updates from the market and tips on how to explore this option further.
Coinbase has an interesting feature that you might want to check out if you are an experienced cryptocurrency trader for those of you who are more advanced cryptocurrency traders. Of course, we are talking about Coinbase's Pro account service, which offers live order books, charting tools, and historical trading data. Additionally, WebSocket feeds, and APIs provide easy access to market data and the opportunity to develop trading bots that can trade securely.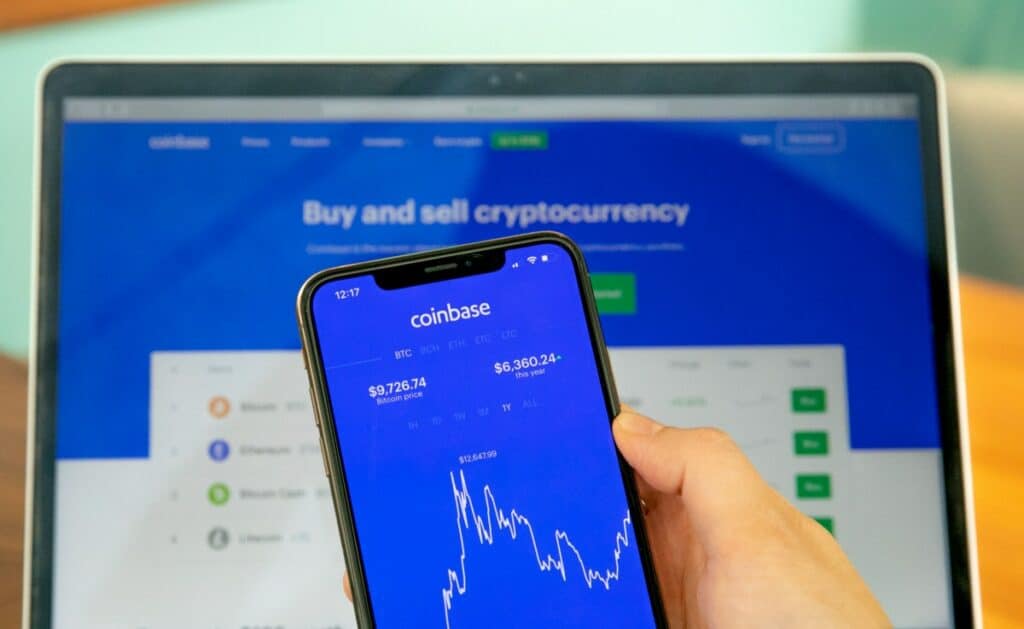 Coinbase fees
| | |
| --- | --- |
| Fee | Amount |
| Crypto trading fee | Commission, starting from 0.50% |
| Inactivity fee | Free |
| Withdrawal fee | 1.49% to a bank account |
Pros:
The interface is straightforward for beginners and experienced users alike.
Among the fastest and most liquid exchanges in the world is Coinbase
Coinbase supports many altcoins
Low balance requirements
Cons:
Complicated fee schedule
No margin accounts or crypto futures
Your capital is at risk
4. Crypto.com- Best Cryptocurrency Exchange For Trading Bitcoin In Canada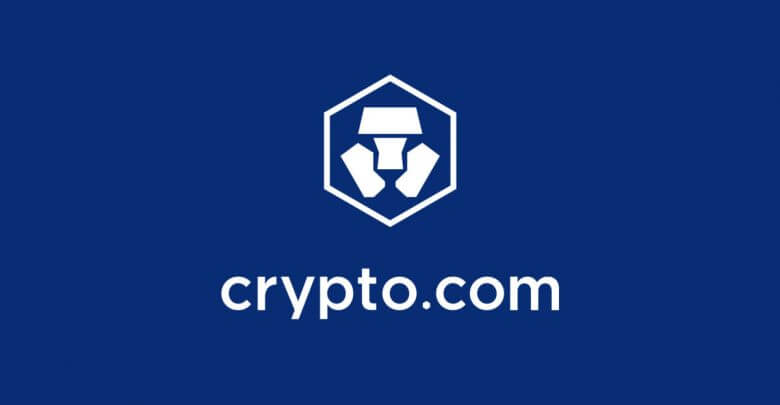 For nearly a decade, Crypto.com has been one of the most well-established cryptocurrency exchange platforms in the fast-paced virtual currency universe. Since 2016, Crypto.com has been part of the Crypto Space family. It is the main goal of the founders of Crypto.com to make cryptocurrencies one of the most important investment classes of the future. This will prevent them from becoming a fad.
The exchange distinguishes itself by being the go-to place to turn to for all your crypto trading needs from investors of all kinds of knowledge. This platform currently supports 150 currencies and more advanced order types and allows trading crypto futures. Crypto.com might be ideal if you are interested in buying and storing cryptocurrencies such as Bitcoin and Ethereum. You will have a 0.40% commission, reduced with high volume or a substantial stake relative to your native token CRO if you trade.
Because Crypto.com provides multiple income and payment options, it is much more like a cryptocurrency bank than a traditional exchange. The fees on the exchange it offers are very competitive, and investing in, trading, and buying cryptocurrencies is truly simple. On the Crypto.com app, users can find all the elements needed to get started in cryptocurrencies. Crypto.com is also one of the best crypto lending platforms in the industry.
Additionally, the Crypto mobile application will enable users to enable fiat currencies to be stored in their fiat wallets to use these currencies to make purchases at any time. Furthermore, a user who purchases a Visa card from Crypto.com can manage their card details in the app, should they choose to do so. The platform will also offer a zero-cost exchange of cryptocurrencies held on the platform to foreign exchange markets and vice versa.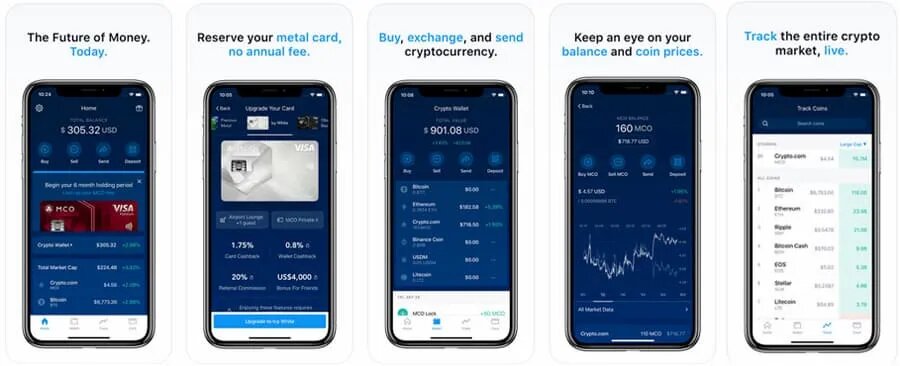 Crypto.com fees
| | |
| --- | --- |
| Fee | Amount |
| Crypto trading fee | 0.4% per trade |
| Inactivity fee | Free |
| Withdrawal fee | Free |
Pros:
There is a wide range of cryptocurrencies to choose from
Affordable and transparent rates with discounts available
Simple and intuitive interface
There are no fees involved when sending crypto to other users via mobile app
It has a separate NFT platform
Cons:
Costs are higher unless you hold CRO
It can be difficult to navigate trading fee discounts
Your capital is at risk
5. Kraken- Best Crypto Broker To Buy And Sell Cryptos At Market Rates In Canada
Kraken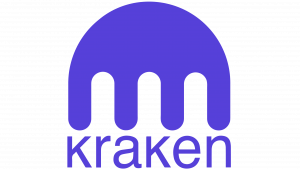 is an excellent option for those who need to transact in digital currency. In the first place, Kraken makes it easy to purchase Bitcoins and other cryptocurrencies using fiat currency.
It may be possible to deposit funds with a debit card in your location. Fees for this are 3.75% + €0.25. Since direct debit cards are direct purchases, they also include trading commissions.
Kraken accounts can also be funded through bank transfers.  In most cases, this service is provided free of charge. There is however a minimum deposit requirement of just $1 for bank transfer deposits. With Kraken, the fees start as low as 0.16% per transaction.
In supported markets, Kraken holds a wide variety of cryptocurrencies. The leverage on Kraken's products is perhaps its biggest selling point. In the first place, you can purchase Bitcoin on margin. For example, a $1,000 Bitcoin purchase might be possible with a ratio of 1:5 – so a $200 deposit would be necessary for a $1,000 purchase. For more sophisticated traders, Kraken also offers Bitcoin futures.
These Bitcoin futures can be leveraged up to 1:40 at Kraken. A position worth $40,000 would need a balance of $1,000, so a balance of $1,000 would be all that is required. Additionally, Kraken provides plenty of educational materials geared toward experienced crypto traders. Videos, crypto guides, and podcasts are all available. Due to these factors, Kraken is one of the best crypto exchanges in Canada.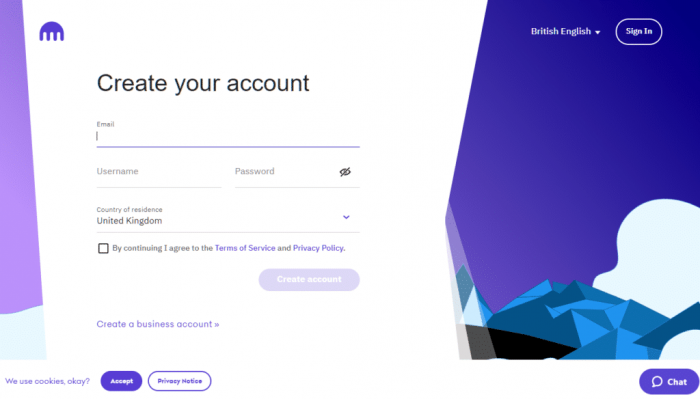 Kraken fees
| | |
| --- | --- |
| Fee | Amount |
| Crypto trading fee | For sellers, commissions begin at 1%. Free for buyers |
| Inactivity fee | Free |
| Withdrawal fee | According to the currency withdrawn. 0.0005 for BTC |
Pros:
1:5 leverage on Bitcoin trading
Bitcoin futures offer leverage of up to 1:40
Free bank transfer of funds
Several regions accept debit cards
A $1 deposit is required
Exceptional reputation
Starting at 0.16% per trade, exchange fees are charged
Cons:
Purchases made with debit cards are charged 3.75% + €0.25
The platform is not the most user-friendly
Your capital is at risk
Best Canadian Crypto Exchanges – Fee Comparison
| | | | |
| --- | --- | --- | --- |
| Platform | Crypto trading fee | Inactivity fee | Withdrawal fee |
| Bitbuy | 1% to 1.50% | Free | 1% to 1.50% |
| Binance | Commission, starting from 0.1% | Free | 0.80 EUR (SEPA bank transfer) |
| Coinbase | Commission, starting from 0.50% | Free | 1.49% to a US bank account |
| Crypto.com | 0.4% per trade | Free | Free |
| Kraken | Commission, starting from 1% per trade for sellers. Free for buyers | Free | According to the currency withdrawn. 0.0005 for BTC |
How to Choose the Best Cryptocurrency and Bitcoin Trading Platform for You
According to CoinMarketCap, close to 300 crypto exchanges are active in the online crypto world today. In addition, over 120 companies listed here have facilitated trading volumes exceeding $100 million in the past 24 hours before writing this guide. As a result, choosing a cryptocurrency trading platform that will meet your needs can be a daunting task.
By selecting a checklist of key metrics such as safety, tradable markets, a means to pay, and of course fees, you will not have a difficult time choosing a Forex broker. The following are some of the core requirements that an application needs to meet.
Regulation and Safety
Over the past year, there have been fewer than 300 exchanges that offer crypto trading and exchange services. The vast majority of these providers, however, are unregulated and unlicensed. Your money cannot be guaranteed to be safe, which is a big problem. Unfortunately, many crypto exchanges charge high fees that unwittingly attract inexperienced investors.
Our recommendation is to sign up for a crypto trading platform that offers a range of account protections and safety nets. You should check the platform's license if you want to determine whether it is regulated. The FCA, ASIC, and CySEC regulate this industry. The platform has also been registered with FINRA, making it legal for American traders to use it.
Assets
Therefore, when deciding which pair of cryptocurrencies is most suitable for your needs, you have the option of selecting either crypto to fiat or crypto to crypto.
– Crypto to fiat: You are likely to be able to enter crypto to fiat pairings if you use a regulated platform. In cryptocurrency trading, you trade the value of a cryptocurrency against a fiat currency. Bitcoin and the U.S. dollar are thus part of the BTC/USD pair.
– Crypto-to-crypto: These are available on almost all platforms in this field. Basically, trading is done between two different cryptocurrencies. Bitcoin and EOS, for example, form the BTC/EOS pair.
Aside from all of the above, you may also be interested in derivatives to complement the above. The major cryptocurrency exchange platforms, for example, offer futures markets and trading markets for Bitcoin, as well as Bitcoin futures. Additionally, these platforms often have leverage and the opportunity to sell short.
Fees
In order to buy and sell digital currencies online, you will always need to pay some commission, just as we described throughout this review of the best crypto trading platforms of 2023.
67% of retail investor accounts lose money when trading CFDs with this provider. You should consider whether you can afford to take the high risk of losing your money.
Deposit and Withdrawal Fees
You will require to deposit funds into your account before trading with the best cryptocurrency. When choosing a provider, you will need to choose one that allows you to deposit in fiat currency if you do not already have access to certain digital currencies. For funding your account on the most popular cryptocurrency exchange platforms, your credit card or debit card will be charged a large amount of money.
It would be best to break even by recouping this amount in profit by paying such a high fee for depositing funds. Therefore, we recommend opening a fiat currency account at any exchange regulated.
Commission Fees
A commission is charged by crypto-exchange providers, like stock trading platforms, forex trading platforms, and CFD trading platforms. It is usually a flexible commission multiplied by the trade value unless very small amounts are traded. It is always common for commissions to be charged "sliding," which means you have to pay them both when you buy a cryptocurrency and when you sell it.
As a result, the higher the value of a cryptocurrency, the higher the number of commissions that you have to pay. However, it is possible to purchase and sell digital currencies with Bitbuy with discounted commissions, an excellent way to buy and sell digital currencies.
Other Fees to Consider
In addition, you should evaluate the following cryptocurrency trading platform fees that may apply, apart from commissions and deposits/withdrawals.
Cryptocurrency Marking: The vast majority of cryptocurrency trading platforms apply a surcharge fee. When using your debit card abroad, your bank charges you a currency fee, which is similar.
Spreads: When trading less liquid cryptocurrency pairs, you need to be aware of the spread. The spread consists of the distance between the bid and asks values. Thus, a profit of 0.9% is needed if the spread is 0.9% to break even.
Margin fees: You should consider margin fees if you want to leverage yourself when trading cryptocurrencies.
This is the interest you pay when you trade more than the amount you have in your account on the platform.
Trading Tools & Features
The best cryptocurrency trading platforms, in our opinion, offer several useful features to suit investors of all kinds.
Support for Crypto Trading Robots
Recently, the crypto robot scene has reached new heights. One of the main benefits of using this robot is buying, selling, and trading crypto for you. A predefined algorithm reacts to market conditions based on a defined set of assumptions.
The steps are as follows:
As a crypto robot, you join a third-party platform
There are two ways to create a robot: you can either buy one pre-programmed, or you can build one yourself
Through an API code, you connect the robot to your favorite crypto trading platform
You will then be able to trade on behalf of the robot
It would help if you always started with a demo account since it is always possible to lose money with crypto robots.
Copy Trading
When it comes to automated crypto trading, you should consider copy trading. By looking at a successful cryptocurrency trader's performance history and average return, you can choose one using any platform. After that, you will be able to copy peer-to-peer trading in a transparent and regulated environment. You will receive everything that you invest in the trader. Considering the above example. If you invest $500 and the trader loses 20% of his portfolio by buying Bitcoin, you are entitled to $100 in BTC (20% of $500).
It is much safer to choose this option for several reasons. First, when you deal with humans as opposed to robots, you won't need to worry as much about them "malfunctioning". Additionally, human traders are fully aware of fundamental news developments, unlike trading robots that rely solely on technical indicators.
67% of retail investor accounts lose money when trading CFDs with this provider. You should consider whether you can afford to take the high risk of losing your money.
Leverage and Short-Selling
For the most part, Beginners intend to invest in their chosen cryptocurrency for the long term. On the other hand, if you feel you are a day trader or a swing trader, it is better to choose a platform that provides sophisticated investment tools. So, for example, Kraken allows you to apply leverage to your cryptocurrency trading.
This way, you can increase the value of your position and, consequently, trade with more money than you have in your account. Furthermore, on the crypto, as mentioned earlier, trading platform, short selling is allowed. In this way, you can speculate on the price of a cryptocurrency going down, which is ideal when trends are downward.
Education, Research & Analysis
Based on our review of the best cryptocurrency platforms in Canada, all of the platforms offer a wide range of educational resources. Those with little to no background in the cryptocurrency industry will find these resources very helpful.
In a situation where you are planning to trade actively, it is in your best interest to choose a provider who provides analysis tools and the ability to interpret charts and indicators. Additionally, a provider should make sure to include market commentary as well as trading tips as part of the package.
Liquidity
Frequently, liquidity is defined as the amount of capital possessed by a Bitcoin exchange on a particular pair of Bitcoins. In essence, this means that the market platform benefits from a high trading volume when there is a high level of liquidity.
As a result, you will be able to trade with much tighter spreads, and this will help you lower your trading costs. Having a crypto trading platform with high liquidity levels is the most important thing to remember when planning to exit a position – there will always be a buyer to buy from you.
If you join an unknown crypto trading platform, you will be certain that the liquidity levels are below. Because of this, you might have difficulty entering or exiting a particular crypto market.
User Experience
We found several providers that didn't offer the best user experience searching for the best cryptocurrency trading platforms. Additionally, the search system sometimes does not work, so it can be hard to locate the desired marketplace.
We found that some providers had confusing trading platforms during our research, especially during order placement. Do not forget that you are about to take a risk with your hard-earned money, so choose an investment platform that makes the investment process simple and hassle-free.
To trade BTC, for example, you need to enter it in the search box on Bitbuy. Next, you will be asked to enter your trade details in a drop-down box. As an alternative, if you prefer to stick to the basics, all you need to enter on Bitbuy is your stake in U.S. dollars and click the "Open Trade" button.
Mobile App
By 2023, there will be multiple cryptocurrency trading platforms available on mobile platforms that are the largest and most popular. As a result, you can usually access all of the same tools and features available on a desktop trading platform through such a platform.
There are usually apps for iOS and Android operating systems, so if you chose a cryptocurrency trading platform with an app, you would use it on both operating systems.
You must make sure you know what the mobile trading experience is like, as we have also experienced apps that are often clunky and crash a lot.
Payment Methods
The purpose of this guide is to discuss payment methods in great detail. However, you will not trade cryptocurrency online until you have deposited funds into your account, so you will need to do so first. This is because the best crypto trading platforms accept debit/credit cards and e-wallets, such as PayPal.
Some companies only accept bank transfers as a form of payment. Therefore, the platform will only process crypto deposits and withdrawals on most occasions. In general, it is not allowed by law for the provider to accept fiat currencies.
Customer Service
Some crypto trading platforms have millions of users. In this case, the provider is offering a good service, but customer support may be lacking. Unfortunately, a full-time customer service team is unavailable on all trading platforms. If they do not, you may only contact them via email. They will therefore take some time to respond to your email.
For example, on Bitbuy, you can contact them by email. As well as online support, you can also call. Their knowledge base is extensive. Customers consistently praise Bitbuy's fast response times and knowledgeable staff.
67% of retail investor accounts lose money when trading CFDs with this provider. You should consider whether you can afford to take the high risk of losing your money.
How to Start Crypto Trading – BitBuy
Step 1: Open an Account
As shown in the image below, you can sign up for an account by clicking on the "Get Started" button on the Bitbuy homepage.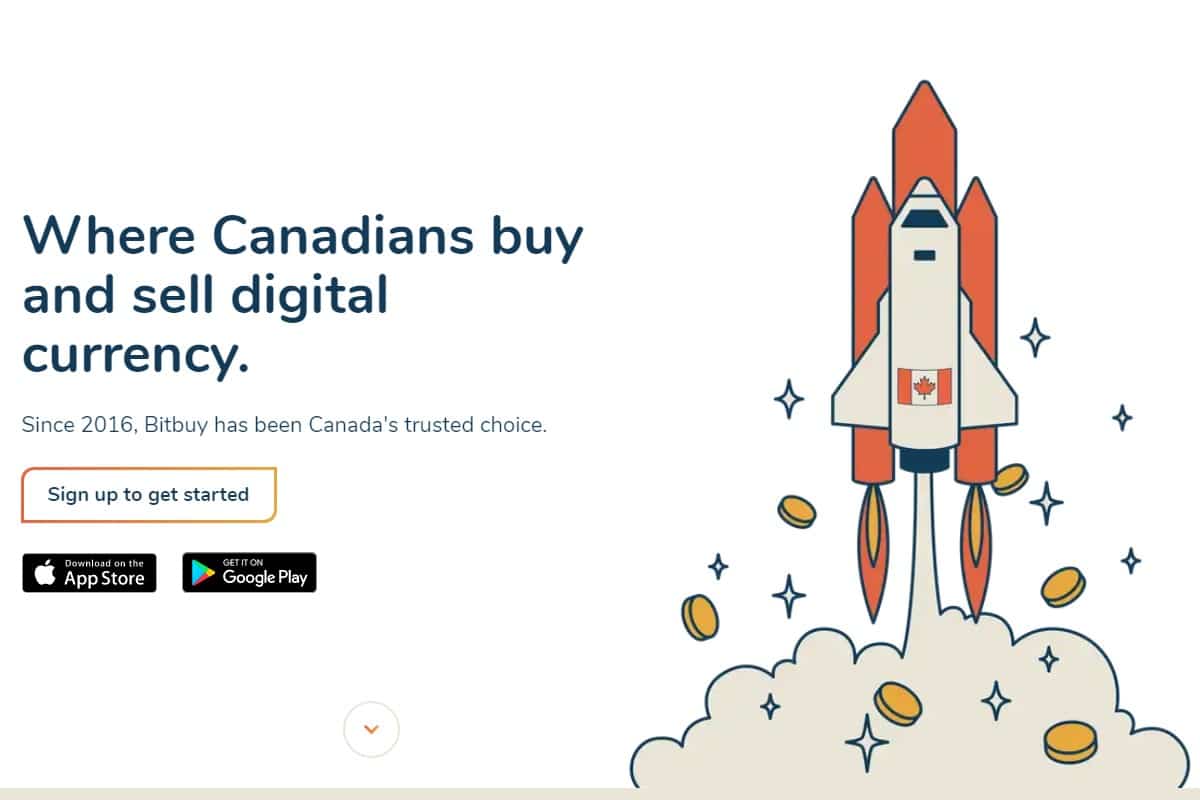 Your capital is at risk
Step 2: Upload ID
To register, please provide your email address, password, phone number, and referral code, if applicable. Afterward, click "Create an account" after verifying that you're 18 or older and after reading and accepting Bitbuy's Privacy Policy and Terms and Conditions.
Your email address and phone number will need to be verified when creating an account.
Upon receiving an email and phone number verification, you will be prompted to provide further account information. Third-party automated services can verify your identity by providing the relevant information.
You will be required to provide the following documents if the automated verification process fails:
A financial statement, such as credit card, bank account, or loan statement
Utility bill
ID card or driver's license
A selfie with your ID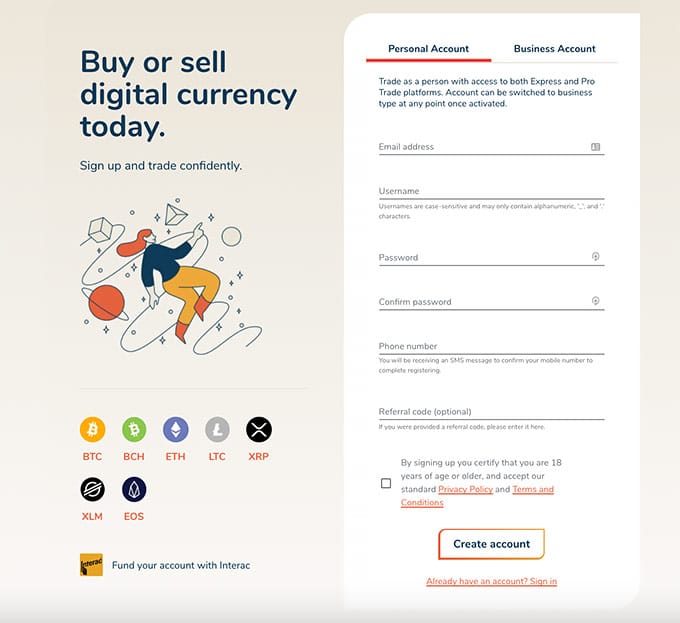 Step 3: Deposit Funds
Accounts can be funded with cryptocurrencies, bank transfers, credit cards, debit cards, etc.
Canadians can also deposit CAD via your Wallets page. The Wallet section of the Bitbuy website is where you can deposit Bitbuy cryptos. Click on "Add Funds" on the "Accounts" page to deposit Canadian Dollars.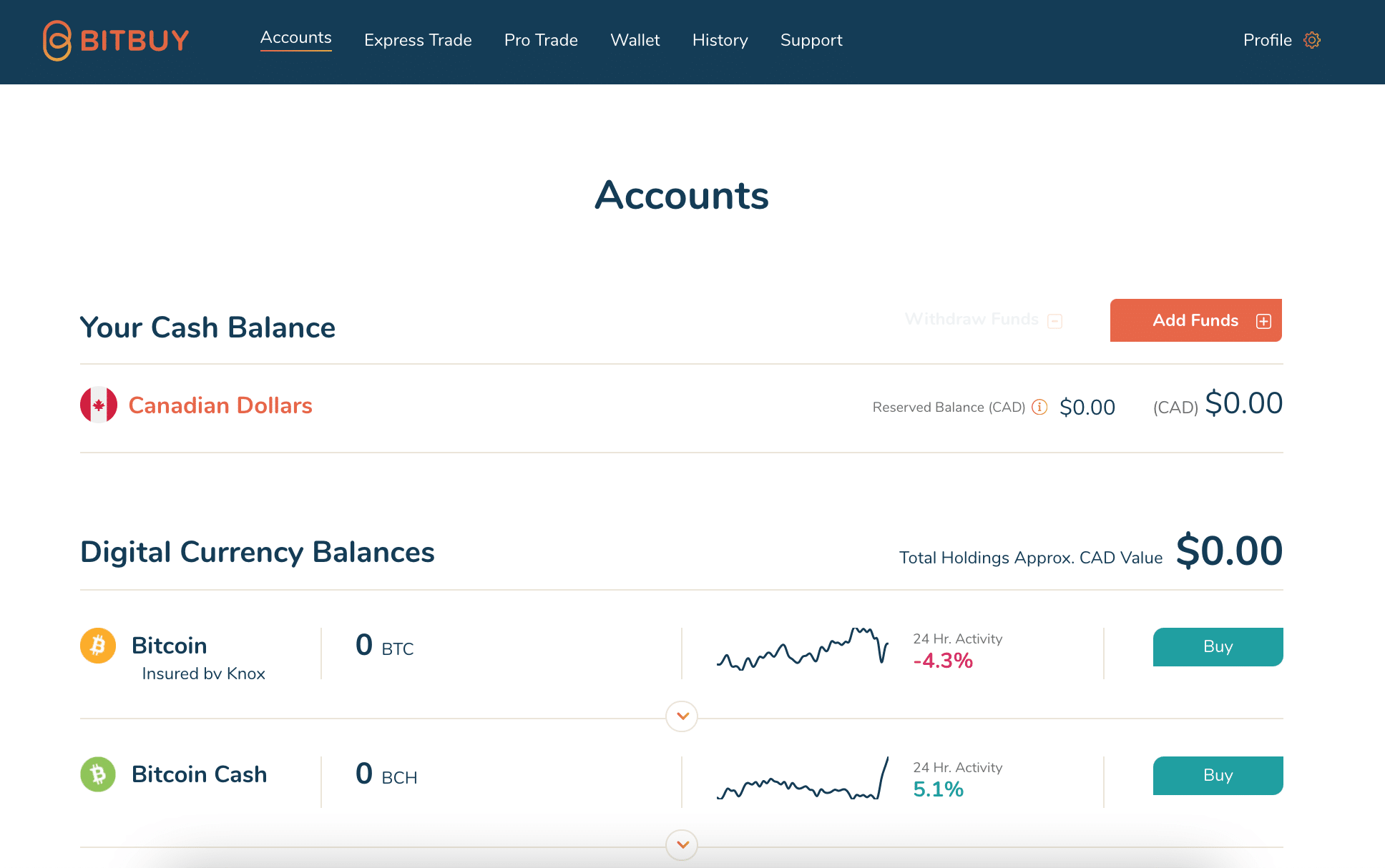 Step 4: Trade Cryptos
If you're still unsure about how to buy cryptos in Canada or how to buy cryptos, you can go to your Bitbuy dashboard and look for it there. If you click 'Trade,' a trade order form will appear when you click it. Then, click on the "Buy" button after entering the number of cryptos purchased.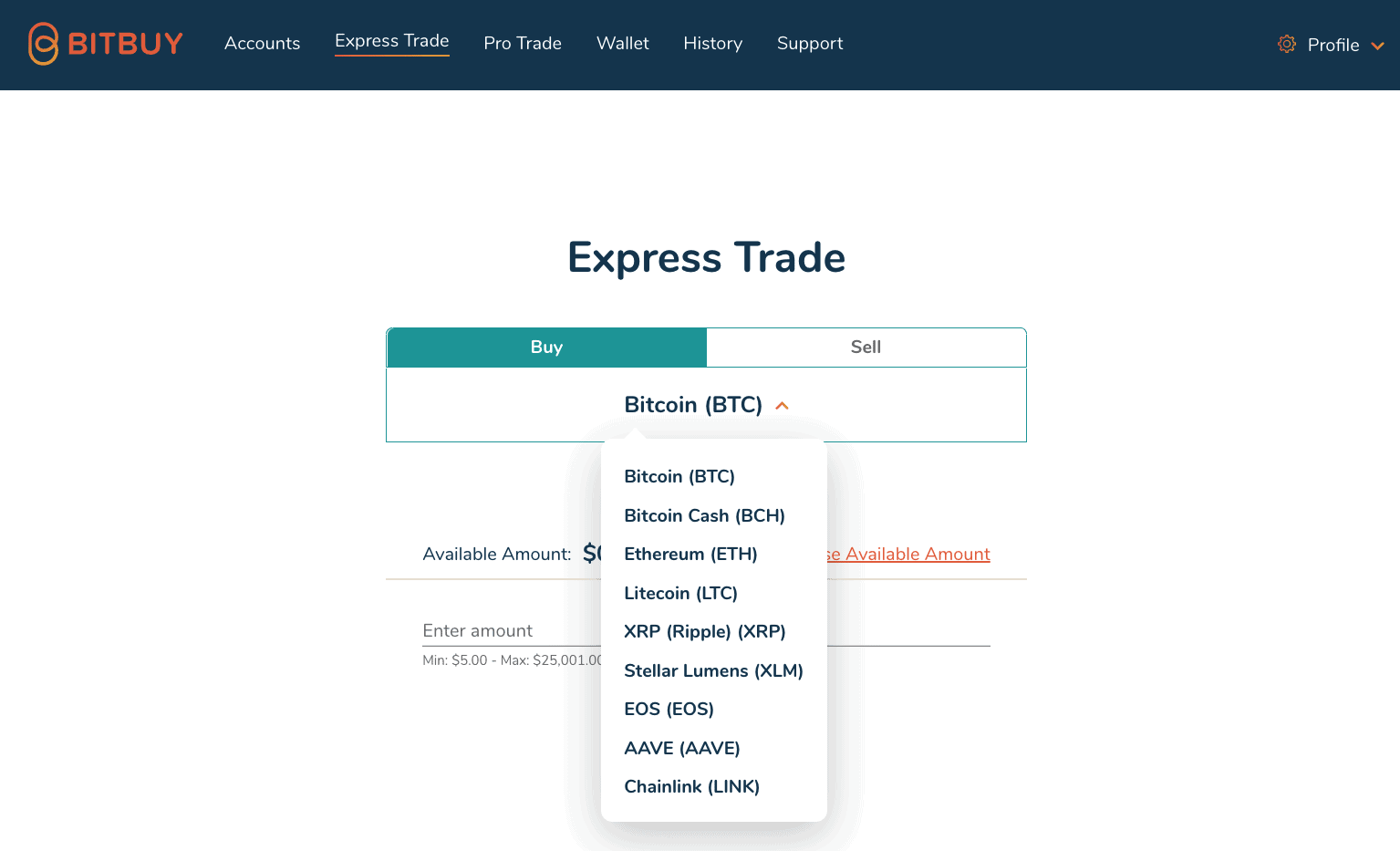 Your capital is at risk
Conclusion
We have shown how easy it can be to buy the best cryptos in Canada throughout this guide, and the process has proven to be fast and easy. Investing in the best cryptos to buy are becoming more accepted by businesses and organizations should not be a long-term decision. BitBuy is the best cryptocurrency exchange in Canada. Today is the best time to start trading one of the most desirable assets of the moment.
BitBuy – Overall Best Cryptos Trading Platform in Canada
Your capital is at risk
FAQs
What is a crypto exchange?
Which crypto trading platforms offer the most leverage?
What is the cheapest crypto trading platform?
What is the best crypto exchange for Canadian citizens?
How do I start crypto trading?