How to Buy Bitcoin (BTC) in 2023 – Beginner's Guide
Fact Checked
Everything you read on our site is provided by expert writers who have many years of experience in the financial markets and have written for other top financial publications. Every piece of information here is fact-checked. We sometimes use affiliate links in our content, when clicking on those we might receive a commission - at no extra cost to you. By using this website you agree to our terms and conditions and privacy policy.
Disclosure
The investing information provided is for educational purposes only. Trading platforms does not offer advisory services, nor does it recommend or advise investors to buy or sell stocks, securities or other investment vehicles. Some or all of the products displayed on this page are from partners that compensate us. It may influence the products we cover and the location of the product on the page. Nevertheless, our research and analysis is unaffected by our partners.
As we go into 2023, the process of buying Bitcoins, and the potential gains from investing in cryptocurrencies, have never been greater. After having a massively profitable year in 2021, crypto prices do not seem to be stopping on the way up, higher and higher. If you're a newcomer to the crypto world looking how to buy Bitcoin, then this guide is for you.
In this guide, we go over the major platforms that you can use to buy Bitcoin instantly, as well as discuss some key characteristics of Bitcoin at large, and also, how to buy Bitcoin now, how to buy Bitcoin online, and many more.
3 Provider that matches your filters Providers that match your filters
What we like
Super user-friendly trading platform

Deposit funds with a debit/credit card

e-wallet
Rates
Security
Selection of Coins
Features
Payment methods
Cryptoasset investing is highly volatile and unregulated in some EU countries. No consumer protection. Tax on profits may apply.
What we like
Simple and fast way to buy and sell cryptocurrencies online

Great reputation and now home to over 35 million customers

Supports debit card and bank transfer deposits/withdrawals
Rates
Security
Selection of Coins
Features
Payment methods
Your money is at risk. The exchange holds an e-money license from the FCA.
What we like
Start trading crypto with $10

$270B quarterly trading volume

Over 200 crypto assets available
Rates
Security
Selection of Coins
Features
Payment methods
Your money is at risk. Crypto assets are highly volatile.
How to buy Bitcoin step by step
Do you need to buy Bitcoin in the United States right away? eToro is our top bitcoin exchange recommendation; here's how to get started:
Step 1: Create an eToro account: To open an account with eToro, go to their website and select 'Join Now.'
Step 2: Verify your identity by uploading a photocopy of your passport or driver's license.
Step 3: Make a deposit into your trading account using a credit or debit card, a bank transfer, or an e-wallet.
Step 4: Invest in Bitcoin: Find BTC, then click 'Trade' to place your order. That's all there is to it!
There are several brokers that you can use in order to buy and sell Bitcoins. While each of these brokers has its own set of advantages and disadvantages, it is important for you to understand which one best suits your needs and requirements. Below, we have reviewed some of the top brokers that you can use to buy Bitcoin. And below, you can find how to buy bitcoin as well as where to buy bitcoin.
1. eToro – The overall best platform to invest in Bitcoin

When it comes to purchasing Bitcoin, eToro is by far the finest option. To begin, you will work with a highly regulated brokerage firm. It has licenses from three major regulatory bodies: the FCA, ASIC, and CySEC. eToro has subsequently attracted over 13 million investors, which lends credibility to the platform.
In terms of fees, we haven't found a Bitcoin broker that is more competitive than eToro. This is due to the fact that you can purchase Bitcoin without paying any commission. Instead, when you make a deposit, the broker generates money by charging a tiny 0.5% fee. Before we go into the details of funding, it's worth noting that eToro allows you to invest in Bitcoin buy for as little as $25.
This is critical since it enables you to invest little but consistent sums. If you want to branch out into other cryptocurrency markets, eToro has 15 cryptocurrencies to choose from. Ethereum, Ripple, and Bitcoin Cash are examples of this. Users can now buy Bitcoin with Skrill and other payment options on eToro. Aside from cryptocurrencies, you may invest in over 1,700 equities and 150 exchange-traded funds (ETFs).

However, if you are a complete crypto-newbie, eToro is considerably superior to other cryptocurrency exchanges, and this is primarily due to the fact that it has a very easy-to-use interface and does not require you to have any investment experience. All you have to do is search for Bitcoin and enter your desired investment amount. eToro also provides automatic trading services, which are ideal for beginners. It provides a cryptocurrency CopyPortfolio, for example, which is professionally maintained. You may also use the Copy Trading tool to follow in the footsteps of a seasoned Bitcoin trader. You will be able to mimic their trades exactly. A $50 minimum deposit is required to get started with eToro. This need can be met via a UK debit/credit card, e-wallet, or bank transfer. Finally, you can purchase Bitcoin via eToro's website or through its investment app. Well, this is how to buy bitcoin online.
eToro fees
| | |
| --- | --- |
| Fee | Amount |
| Commodities trading fee | Spread, starting from 2 pips |
| Forex trading fee | Spread, 2.1 pips for GBP/USD |
| Crypto trading fee | Spread, 0.75% for Bitcoin |
| Inactivity fee | $10 a month after one year |
| Withdrawal fee | $5 |
Pros:
An easy-to-use platform that is convenient to navigate and place orders through
Provides options for copy trading and eToro-curated CopyPortfolios
Licensed and regulated by Tier-1 agencies worldwide
No commissions on trades, solely spreads-based model
Access to several other cryptocurrencies and asset classes such as stocks, ETFs, indices, and bonds
Cons:
Not suitable for advanced charting or technical analysis
Charges a withdrawal fee of $5
Your capital is at risk. Other fees apply. For more information, visit etoro.com/trading/fees.
2. Coinbase – Reputable BTC trading platform for begginers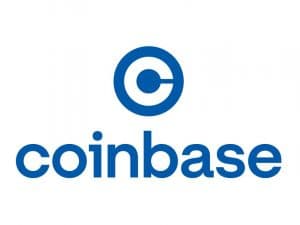 Coinbase is possibly the most well-known cryptocurrency broker in the industry when it comes to reputation. Since its inception in 2012, this broker has attracted more than 35 million consumers from more than 100 countries, and here you can buy bitcoin online.
The platform also has an Authorized Payment License, which means it is regulated by the Financial Conduct Authority (FCA). As a result, you should have no reservations about purchasing Bitcoin from Coinbase. Coinbase, like eToro, is a good option if you're searching for an extremely user-friendly platform to buy Bitcoin. This is due to the fact that the entire purchase process should take no more than 15 minutes and requires no prior understanding of investment principles. Well, this is how do you buy bitcoin.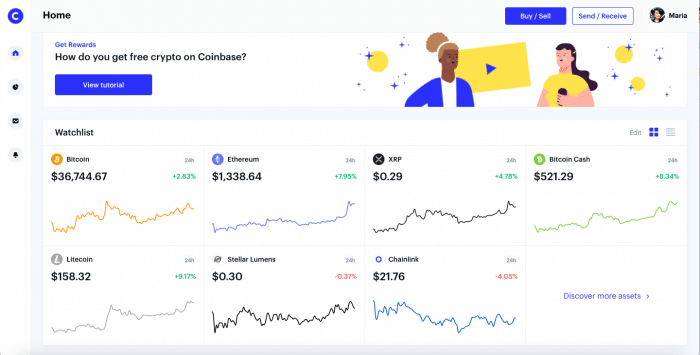 You can also start with little amounts, with minimums ranging based on your preferred payment method. Both a debit card and a bank transfer are accepted payment options. Coinbase's biggest downside is that it is one of the most expensive methods to buy Bitcoin instantly. On debit card payments, Coinbase will take a 3.99% commission, while eToro will only take a 0.5% commission. After that, there's Coinbase's 1.49% trade commission. At eToro, there are no commissions to pay.
Institutional-grade security systems are in place at Coinbase. At the forefront of this is the fact that 98% of its coins are stored in cold storage. Due to the fact that the coins are never connected to a live server, they cannot be hacked by a third party. Customers adore this broker due to its user-friendly interface and excellent customer support. Finally, Coinbase, unlike eToro, allows you to withdraw your Bitcoin to a private wallet.
Coinbase fees
| | |
| --- | --- |
| Fee | Amount |
| Crypto trading fee | Commission, starting from 0.50% |
| Inactivity fee | Free |
| Withdrawal fee | 1.49% to a U.S. bank account |
Pros:
Advanced charting platform with numerous technical indicators
Hundreds of pairs supported
Easy to use for cryptocurrency beginners
Support for a large number of cryptocurrencies
Opportunities to earn cryptocurrency
Lower pricing available with Coinbase Pro
Cons:
Charges up to 2% on credit/debit card deposits
Customer service responses can be delayed at times
Your money is at risk.
3. Kraken – Trade over 200+ cryptocurrencies, including Bitcoin

Kraken is one of the largest crypto exchanges in the world with over 10 million users. The platform makes trading crypto easy and is well-known for its great variety of assets, easy-to-use interface and pro charting tools.
What's more, new users in 2023 could win 1 BTC in an ongoing signup bonus. It is possible to sign up to the platform in minutes and use either fiat or stablecoins to buy crypto. Kraken supports traditional trading as well as margin trading, spot trading and futures trading. it is possible to trade with leverage of up to 5x on the Kraken exchange.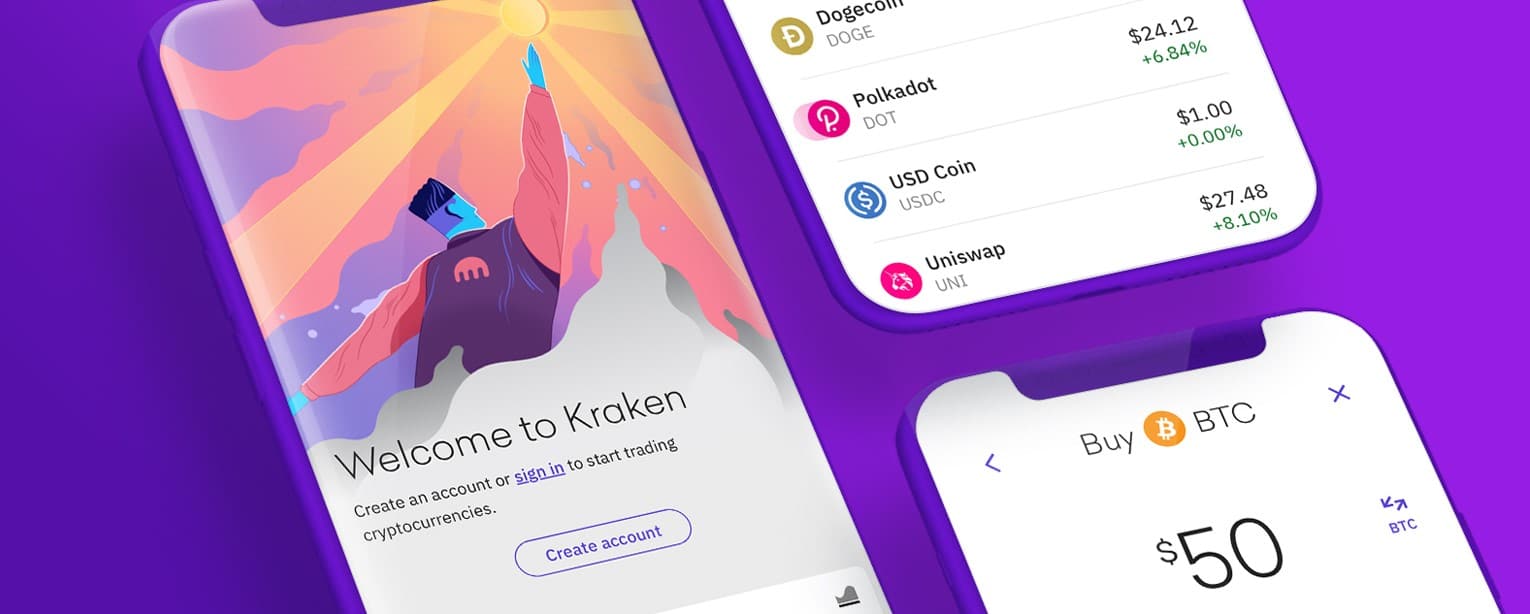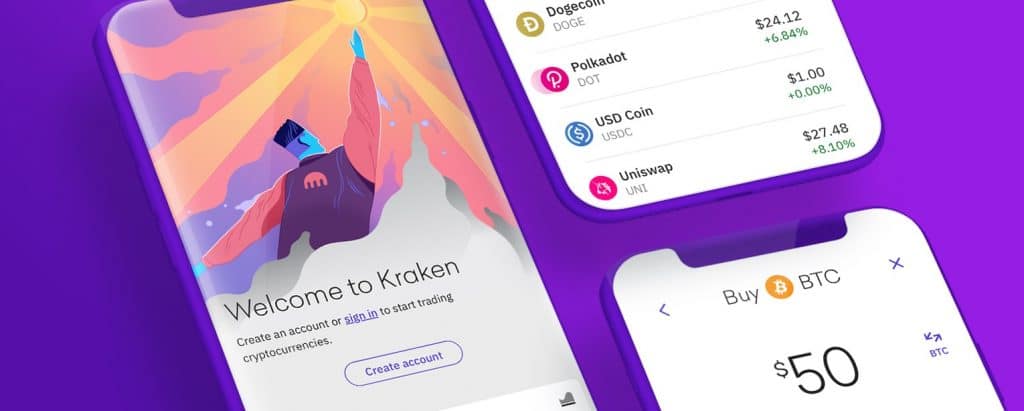 Kraken also supports crypto staking, which is one way of earning passive income from your crypto investments. It is possible to stake 12 currencies on Kraken and earn up to 20% APY.
The fee structure for this platform is very simple. Fees are charged on a per-trade basis. For buying crypto with a stablecoin, a 1.5% fee will be charged. To buy a stablecoin with fiat, a 0.9% fee will be charged. The easy-to-understand fee structure makes it possible to work out exactly how much a trade will cost before placing it.
Kraken fees:
| | |
| --- | --- |
| Fee | Amount |
| Crypto trading fee | Commission, starting from 0.9% |
| Inactivity fee | Free |
| Withdrawal fee | Free bank withdrawals |
Pros:
Over 200 crypto assets available
Pro charting tools available for advanced analysis
Kraken supports staking and leverage trading
Available as a mobile app for trading on the go
It is free to sign up to Kraken
New users could win 1 BTC
Cons:
Is not compatible with third party charting tools
Does not support social trading
Your money is at risk.
4. Binance – The best day trading platform to trade Bitcoin

In terms of trading volume, Binance is now one of the most popular cryptocurrency exchanges. The site is primarily designed for trading, which means you'll be buying and selling digital currency pairings on a short-term basis. It also participates in more complicated financial products such as Bitcoin futures and options. Binance, however, has also branched out into traditional brokerage services. This implies you can use your debit/credit card or bank account to purchase Bitcoin on the platform.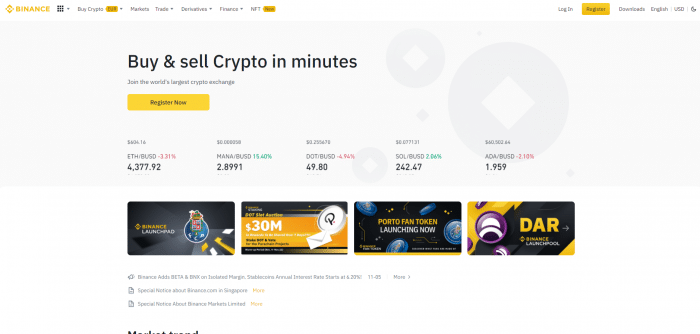 All you have to do is create an account, upload some identification, and choose how much money you want to deposit. You have the option of leaving the coins at Binance or withdrawing them after the purchase is complete. Binance is known for its stringent security measures, and it even maintains a Secure Assets Fund for its users (SAFU). In the event that the platform is hacked, this serves as a contingency reserve pot.
This is the best place to buy Bitcoin online, for sure. If you want to learn how to buy bitcoin, when to buy bitcoin, and how do you buy Bitcoin stay with us!
To put it another way, the cash would be utilized to compensate people who had been harmed. Binance's trading side is quite competitive when it comes to fees. This is due to the fact that you will only be charged a 0.1% commission per slide. Using your debit/credit card, on the other hand, will result in a much larger fee. Normally, a transaction fee of 2% is charged. This applies to all Visa and MasterCard deposits.
Binance fees
| | |
| --- | --- |
| Fee | Amount |
| Crypto trading fee | Commission, starting from 0.1% |
| Inactivity fee | Free |
| Withdrawal fee | 0.80 EUR (SEPA bank transfer) |
Pros:
Advanced charting platform with numerous technical indicators
Hundreds of pairs supported
Very low commissions
Supports fiat currency deposits
Low fees, with additional discounts for using BNB
Security measures are very tight and proven to be among the best in the industry
Cons:
Charges up to 2% on credit/debit card deposits
Customer service responses can be delayed at times
Your money is at risk.
4. Gemini – Popular BTC trading platform with good educational resources

As a cryptocurrency trading platform, Gemini stands out for being suitable for traders of all skill levels, however, where it is really set apart is the quality of its educational resources. This puts it in the middle of eToro, which caters primarily to newcomers, and Binance, which caters to day traders and technical analysts. Gemini has a wide range of services and features that make it a good alternative for Litecoin trading. For example, if you're a rookie trader, you can use their numerous guides and manuals to learn more about different coins and trading patterns that may present opportunities.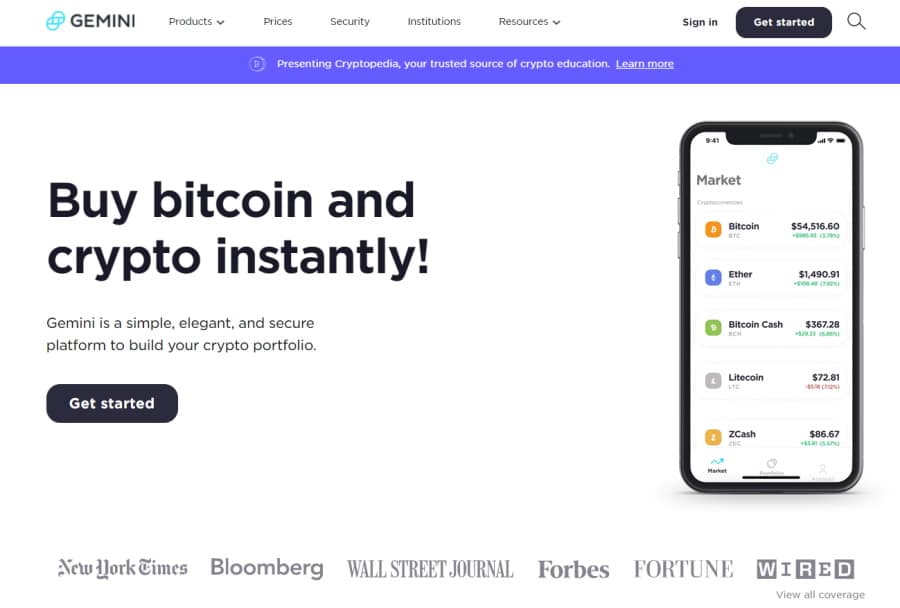 On the platform, there are over 40 cryptocurrencies that can be exchanged for both fiat currencies and other crypto pairs. However, the biggest advantage of trading with Gemini is the low minimum trade amount that you can employ. The smallest quantity that can be exchanged for any cryptocurrency represented on the site, including Bitcoins, is the minimum trade amount for that cryptocurrency. This is advantageous for new traders who do not want to risk a large sum of money.
You still asking yourself how to buy Bitcoin online, and here is the answer.
Gemini fees
| | |
| --- | --- |
| Fee | Amount |
| Crypto trading fee | Commission, starting from 0.5% |
| Inactivity fee | Free |
| Withdrawal fee | Free |
Pros:
Available across all US states
Cryptopedia available for beginner traders
A wide variety of tools available for experienced traders
Very high security and safety measures
Cons:
Only allows CFD trading
Higher fees than some other platforms
Your capital is at risk. 
6. BlockFi – Top Bitcoin trading exchange with a user-friendly interface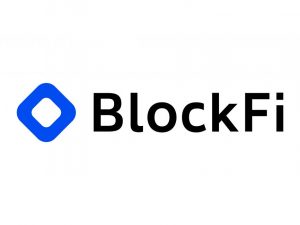 If you want to trade XLM while paying some of the lowest fees of any similar platform, BlockFi is the platform for you.
This platform lets you rade with almost no trading fees, making it a very attractive cryptocurrency trading option. The platform is available in all 50 states, allowing for quick trades, and charges no commissions.
The platform claims to be the most efficient way of "bridging the gap between traditional finance and cryptocurrencies." This is achieved by integrating crypto-specific approaches with standard technical analysis indicators. This allows you to shorten your learning curve across asset classes while also assuring that you can apply what you've learned to cryptocurrencies, equities, indices, currencies, and commodities trading.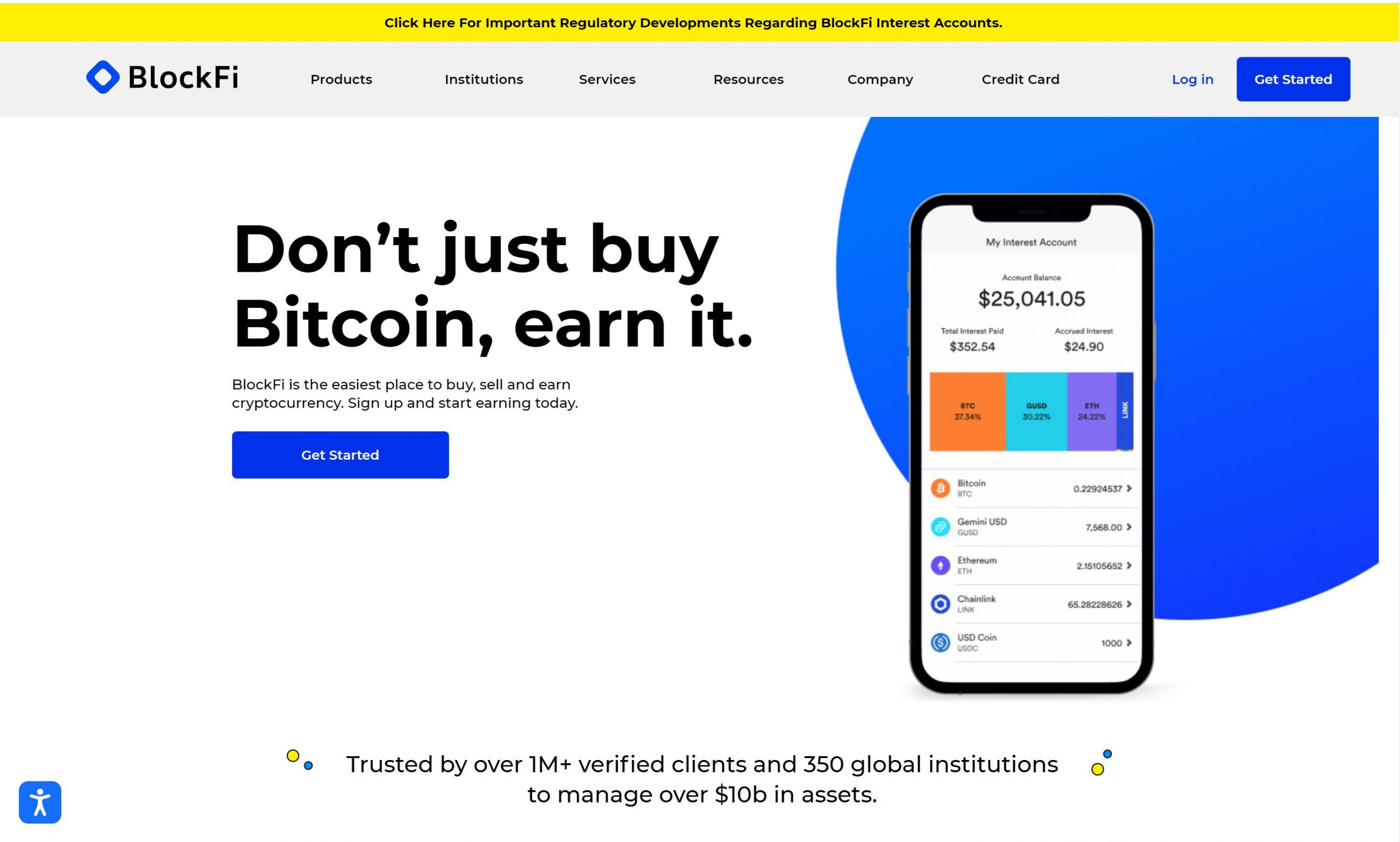 Blockfi fees
| | |
| --- | --- |
| Fee | Amount |
| Crypto trading fee | Commission, starting from 0.7% |
| Inactivity fee | Free |
| Withdrawal fee | Rate-based withdrawal fee for some coins. |
Pros:
0% commission
Highly regulated in the US, available across the country
No monthly trading fees
No deposit or withdrawal fees
Cons:
Does not allow CFD trading
Does not offer joint or custodial accounts
Your capital is at risk
What is Bitcoin?
Bitcoin (BTC) is a highly speculative asset class that many British people are still unfamiliar with. As such, it is necessary that you first obtain a little background knowledge on what Bitcoin is before you make an investment, and how to buy Bitcoin. Bitcoin, in its simplest form, is a digital currency that was initially introduced in 2009. Satoshi Nakamoto, a mysterious developer, is credited with developing the technology. The primary idea behind this revolutionary cryptocurrency is that it is not owned or controlled by any single individual, organization, country, or central bank. It is, on the contrary, decentralized.
Bitcoin, unlike traditional fiat currencies such as the British pound or the US dollar, cannot be manipulated or produced. Instead, every 10 minutes, a new Bitcoin is generated by a computer program. This will continue until the digital currency reaches a market cap of 25 million Bitcoins, which is predicted in 2140. You can transfer your Bitcoin to another person if you own it. More and more places really accept Bitcoin as a payment mechanism, too. When to buy Bitcoin is the most popular question. Buy Bitcoin now! The great majority of people who purchase Bitcoin do it as an investment instrument. That is, they are hoping that the value of Bitcoin will rise over time, allowing them to cash out at a much higher price.
Why buy Bitcoin?
At the present, there are over 200 cryptocurrencies out there that you can invest in, and the truth is, most of these are relatively worthless. This means that only a small number of cryptocurrencies have any intrinsic value. If you're going to put your money on the line to invest in these cryptocurrencies, you'll need to do your homework and be able to spot the coins that are both useful and have inherent value. Below, we've outlined some of the reasons why we believe Bitcoin qualifies for this list and can be a valuable cryptocurrency to own.
An aspect that many new investors are ignorant of is that Bitcoin, like gold, is a finite asset class. This is due to the fact that there will only ever be 21,000,000 Bitcoins in circulation, as previously stated. In principle, this implies that the value of Bitcoin should continue to climb over time. Of course, this is dependent on a lot of key assumptions — notably, that Bitcoin is a phenomenon that is here to stay in the long run. If it is, however, its finite qualities will appeal to a large number of investors.
When the Federal Reserve prints more money, for example, the dollar devalues. Because Bitcoin is decentralized, it is impossible to create more coins than the underlying algorithm allows. Similarly, when you buy stocks, the company you're investing in has the ability to issue new shares. When this happens, your investment is diluted since there are more stockholders in circulation. This isn't conceivable with Bitcoin and the blockchain technology that underpins it.
Another reason why you should consider investing in Bitcoins is the fact that you can fractionalize them. A single Bitcoin now costs more than $45,000. Now, it's quite improbable that you'll want to put this much money into just one digital currency. However, the good news is that you don't have to. Bitcoin, on the other hand, is a digital currency that can readily be 'fractionalized.' In layman's terms, this means you can purchase a fraction of a Bitcoin. Bitcoin may be split down to 0.00000001, which means that a $45,000 coin is worth only a few cents. However, the minimal amount of Bitcoin you can purchase will be determined by the brokerage site you choose. For example, the FCA-regulated eToro lets you deposit as little as $25. Because Bitcoin is risky and volatile, you'll probably want to start with smaller sums until you figure out how things work.
Your capital is at risk. Other fees apply. For more information, visit etoro.com/trading/fees.
How much does it cost to buy Bitcoin?
The price of Bitcoin, like any other asset type such as equities and shares, is decided by market forces. Simply said, Bitcoin's price fluctuates on a second-by-second basis due to ever-changing demand and supply. As a result, there will be more purchasers in the market when there is a lot of enthusiasm and good emotion surrounding Bitcoin. As a result of the increasing demand, the price of Bitcoin will rise. And, of course, if the opposite occurs, Bitcoin's value will plummet.
In terms of how much it will cost you to buy 1 Bitcoin, our selected broker, eToro, is quoting $45,013 per Bitcoin at the time of writing in January 2022. However, as previously said, eToro requires only a $25 investment. This means you're only purchasing 0.05% of a Bitcoin. As a result, if Bitcoin increases by 10%, your $25 investment will be worth $27.50.
How to buy Bitcoin instantly with PayPal
Many investors want to acquire Bitcoin via Paypal. This is due to the fact that Paypal is a very simple, safe, and convenient way to make online purchases that is faster than bank transfers and debit cards. So, how to buy bitcoin instantly?  Only a few brokers allow you to make an investment using an e-wallet. Rather, they tend to concentrate on debit cards and bank transfers.
As a result, the FCA-regulated trading site eToro accepts not only Paypal deposits and withdrawals, but also Skrill and Neteller. All you have to do is deposit at least $50 and then determine how much Bitcoin you want to acquire (at least $25).
Buying Bitcoin safely
Bitcoin is the world's most popular cryptocurrency. As a result, you now have access to hundreds of third-party cryptocurrency exchanges. These exchanges, with the exception of a few, all have one thing in common: they lack a regulatory license. As a result, there's no guarantee that you'll be able to acquire BTC safely.
Instead, if you choose an unregulated exchange, there's a good chance you'll be duped. Even if the exchange has good intentions, we frequently hear about platforms being hacked and users losing their funds. As a result, it's critical that the platform you use to trade Bitcoin or any other cryptocurrency is regulated by Tier-1 regulatory agencies. This would include organizations like the FCA, ASIC, and CySEC. Because eToro is regulated by all three, it is the ideal option for you to invest your money.
Risks of buying Bitcoin
Despite all of its benefits and intrinsic worth, Bitcoin is still a cryptocurrency, which means it is more volatile and risky than most other asset types. Therefore, if you are planning to trade Bitcoins, there are various hazards that you need to be aware of and keep in mind. Some of these dangers are common to the cryptocurrency sector as a whole, while others are exclusive to Bitcoin. These have been examined in more detail below.
The risk of financial loss
When you acquire Bitcoin, you do it because you believe the digital currency's value will rise. If it does, you will receive a monetary reward. When it comes to investing in the financial markets, though, things don't always go as planned. Bitcoin is a digital currency that has created astronomical financial gains over the last ten years. However, there's no guarantee that this will continue to be the case in the future. After all, past results are never a 100% predictor of future outcomes. Taking this into consideration, if you sell your Bitcoin for less than you purchased for it, you will incur a financial loss.
There is an uncertain regulatory future
With a few exceptions, Bitcoin remains unregulated in the majority of countries throughout the world. Instead, a number of organizations have issued recommendations on digital currencies. However, if and when the US does eventually implement cryptocurrency-specific legislation, it remains to be seen if this would embrace or hamper the future of Bitcoin.
Data theft and hacking issues
We noted before that a lot of people acquire Bitcoin because they appreciate the concept of owning an asset outright without needing to entrust their funds with a third party. In order to achieve this, you would need to keep the money yourself in a private digital wallet. However, the biggest danger here is that your Bitcoin could be stolen if the wallet is remotely hacked by a malicious actor. If this were to occur, your Bitcoin would be lost forever. After all, you can't just phone your bank and ask them to reimburse the funds. Furthermore, if you forget your wallet's private keys or password, regaining access to your funds will be nearly hard. In most cases, if this happens, then you will likely lose your Bitcoins forever.
Your capital is at risk. Other fees apply. For more information, visit etoro.com/trading/fees.
Selling Bitcoin
When you're ready to cash out your Bitcoin, the procedure will differ based on how you purchased it and how you're storing it.
For example, if you wanted to buy Bitcoin instantly on eToro, you'd go through the following steps:
With a debit card, you purchase $500 worth of Bitcoin at eToro.
The Bitcoin is stored on your behalf by eToro, and you sell it when it is worth $2,000 a few years later.
You tell eToro to sell the Bitcoin, and it does so with a single click.
The $2,000 is deposited into your eToro cash account, which you can subsequently withdraw to your debit card.
If you bought Bitcoin on a typical cryptocurrency exchange, however, the cash-out process would look like this:
You withdraw the funds to a private wallet after purchasing Bitcoin.
When you're ready to sell your Bitcoin, you'll have to return the coins to the exchange.
After that, you'll need to convert Bitcoin back to US dollars.
Finally, you deposit the funds into your bank account.
As you can see from the above, eToro is significantly more user-friendly. You won't have to worry about storing Bitcoin in a private wallet if you do it this way. And, of course, this means that you can cash out your Bitcoin investment whenever you choose.
Bitcoin price prediction
It's tough to predict where Bitcoin's price will go next with any accuracy. On the one hand, practically all experts agree that Bitcoin is here to stay — unlike in 2017, few financial professionals are dismissing it as a passing fad. Cryptocurrencies are utilized all around the world and have proven to be as reliable as traditional banking systems. Furthermore, many businesses now accept Bitcoin as payment, and some banks and financial institutions are exploring ways to facilitate Bitcoin-based transactions. At the start of 2021, Coinbase, the world's largest cryptocurrency exchange, held an IPO on the NASDAQ stock exchange, demonstrating cryptocurrency's long-term viability.
As a result, the price of Bitcoin may continue to climb in the long run. Because there are only 21 million Bitcoins that can ever be produced, supply will eventually be limited, and demand can only rise if financial institutions make it simpler for common people to utilize Bitcoin alongside conventional cash. The short-term outlook for Bitcoin's price, on the other hand, is difficult to anticipate.
The cryptocurrency has seen a dramatic surge in the last year, and it's unclear whether current prices will be able to last through 2021. It's possible – but far from inevitable – that Bitcoin may face another crash like it did in 2018. Such a significant drop, on the other hand, appears less plausible, given that investors who avoided Bitcoin in 2018 would now perceive such a crash as a huge investment opportunity, quickly driving the price back up.
So, for the rest of 2022, the most likely scenario is that Bitcoin enters a holding pattern of around $50,000. The price of the coin could change by 10% or more — Bitcoin is still quite volatile – but after all of the recent advances, the rest of the year could be a period of consolidation.
Your capital is at risk. Other fees apply. For more information, visit etoro.com/trading/fees.
How to invest in Bitcoin through eToro
Do you want to acquire Bitcoin right now but don't know how to begin? If that's the case, simply follow the steps given below.
Step 1: Open an account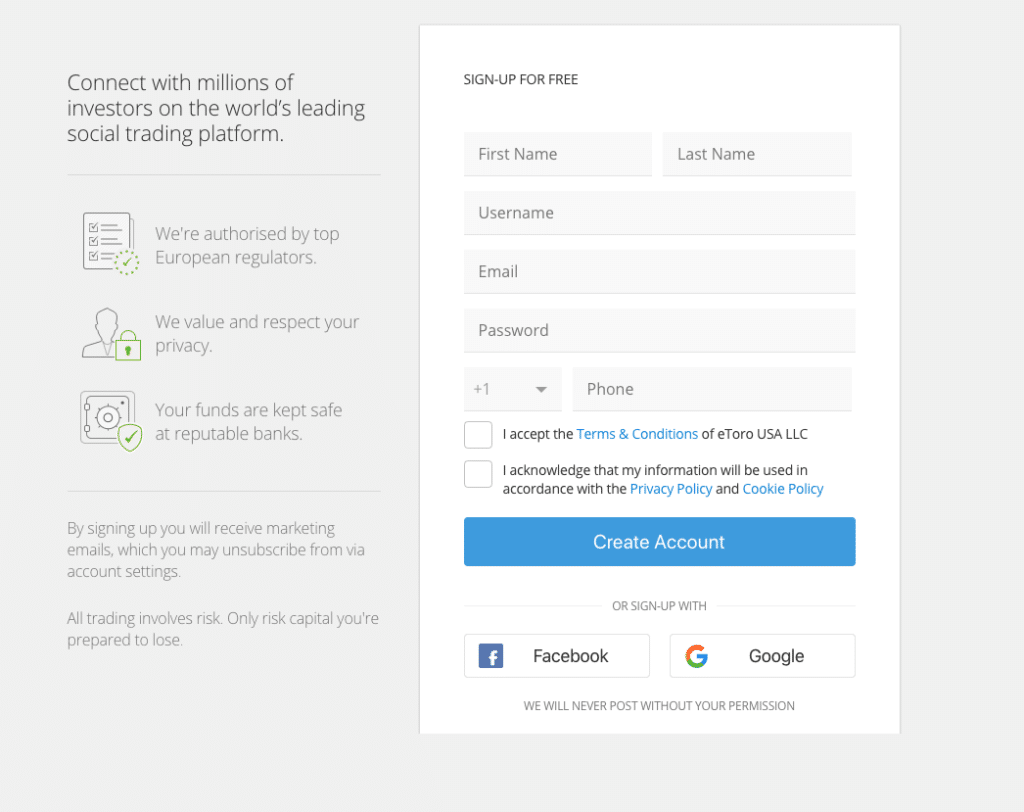 Your capital is at risk. Other fees apply. For more information, visit etoro.com/trading/fees.
To get started, go to the eToro website and create an account. This only takes a few minutes and only requires some personal data. This information includes your entire name, birth date, and home address. You must also provide your phone number and email address. It's also worth installing the eToro trading app, while it's not required. As a result, you'll be able to purchase and sell Bitcoin from anywhere in the world as long as you have access to the internet. The software is available for both iOS and Android and can be downloaded for free from the eToro website.
Step 2: Upload ID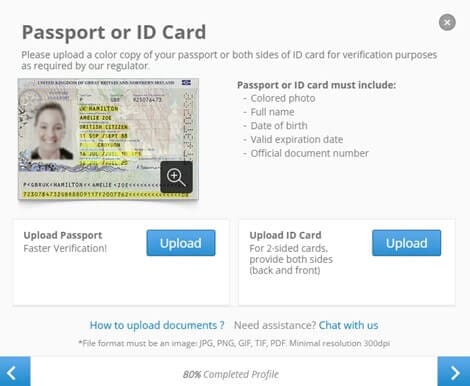 After that, you must verify your identity by submitting a copy of your ID. Because eToro is a regulated platform, you must first complete the KYC (Know Your Customer) procedure before trading. There are two parts to this procedure of checking. The first step is to make sure you're who you say you are. Submit a copy of any government-issued identity, such as a passport, driver's license, or visa, to do so. The next step is to upload proof of address, which can be a bank statement or a utility bill. eToro reacts fast when you upload the documents and usually verifies your account within a few hours.
Step 3: Deposit funds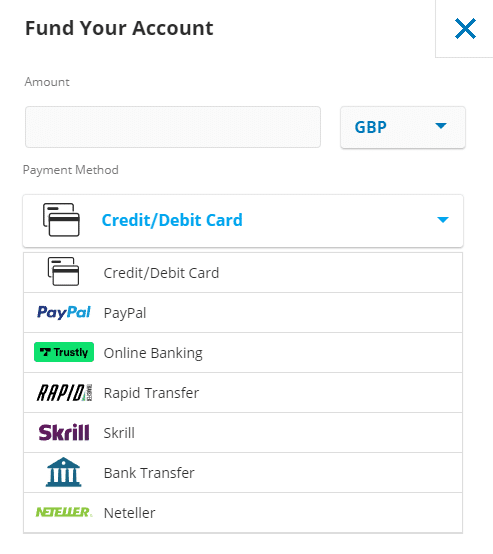 Making a deposit into your account is the third and final step. The minimum deposit on eToro is $200. This can be done in a number of different ways. To get started, you can use a bank transfer or a credit/debit card to finance your eToro account. They accept PayPal, Skrill, and other e-wallets as well. You can also deposit funds in a variety of currencies, including the US dollar, the British pound, and the Euro. When you deposit money into your account, there are no fees or charges, and the funds appear almost instantaneously.
Step 4: Buy Bitcoin online
You can now buy Bitcoin at eToro if you used an instant payment option like a debit/credit card or an e-wallet. This is the best way to buy bitcoin online.  Search for 'Bitcoin' and click on the top result that appears to go straight to the trading page. Click the 'Trade' option on the next page. You'll now see an order form similar to the one shown below. All you have to do now is type in the quantity of Bitcoin you want to purchase. Make sure you have at least $25 in your account. Above this amount, you can invest any amount you like. Finally, to finish your commission-free Bitcoin investment, click the 'Open Trade' button. You can't do anything else unless you decide to sell your Bitcoin investment. By going to the 'Portfolio' part of your eToro dashboard, you may check the value of your Bitcoin investment at any moment.
Your capital is at risk. Other fees apply. For more information, visit etoro.com/trading/fees.
Conclusion
If you live in the United States and wish to purchase Bitcoin, you have many possibilities. However, as we've stressed throughout this guide, you should spend some time investigating the platform's credibility. Because a substantial percentage of the cryptocurrency exchange sector operates without a brokerage license, this is the case.
This is why we suggest trading on an FCA-regulated platform like eToro. You may buy Bitcoin online in minutes using a debit/credit card or an e-wallet. You can also avoid paying any trading commissions by spending as little as $25.
eToro – Best Crypto Exchange to Buy Bitcoin in the US With 0% Commission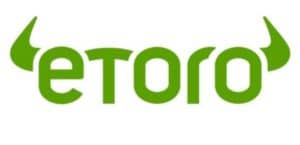 Your capital is at risk. Other fees apply. For more information, visit etoro.com/trading/fees.
FAQs
What is the market cap of Bitcoin?
Do I need a crypto wallet to buy Bitcoin online?
Can I buy Bitcoins in the US?
How much money do I need to buy BTC?