Coinbase Trading Platform Review – Beginner's Guide
Fact Checked
Everything you read on our site is provided by expert writers who have many years of experience in the financial markets and have written for other top financial publications. Every piece of information here is fact-checked. We sometimes use affiliate links in our content, when clicking on those we might receive a commission - at no extra cost to you. By using this website you agree to our terms and conditions and privacy policy.
Disclosure
The investing information provided is for educational purposes only. Trading platforms does not offer advisory services, nor does it recommend or advise investors to buy or sell stocks, securities or other investment vehicles. Some or all of the products displayed on this page are from partners that compensate us. It may influence the products we cover and the location of the product on the page. Nevertheless, our research and analysis is unaffected by our partners.
As of today, the Coinbase trading platform is used by more than 35 million individuals to purchase and sell digital assets, making it one of the largest cryptocurrency exchanges on the internet.
If you're looking for information on the Coinbase trading platform and are thinking about using it to trade cryptocurrency, then this article is for you. Included in this are aspects such as supported coins, payments, fees, user-friendliness, and safety.
What is Coinbase?
As the largest U.S. cryptocurrency exchange, the Coinbase trading platform has become a standard on-ramp for any new crypto investor looking to get into cryptocurrencies. With Coinbase trading platform, you have the opportunity to trade cryptocurrencies, use an advanced trading platform, start a custodial account for institutions, create a wallet for individual investors, and purchase a stable currency in the U.S. dollar.
Cryptocurrency exchange with full regulation and license, Coinbase was founded in 2012 and supported all U.S. states except Hawaii. Initial the Coinbase trading platform offerings only supported Bitcoin trading but soon added decentralized cryptocurrencies that matched the company's criteria.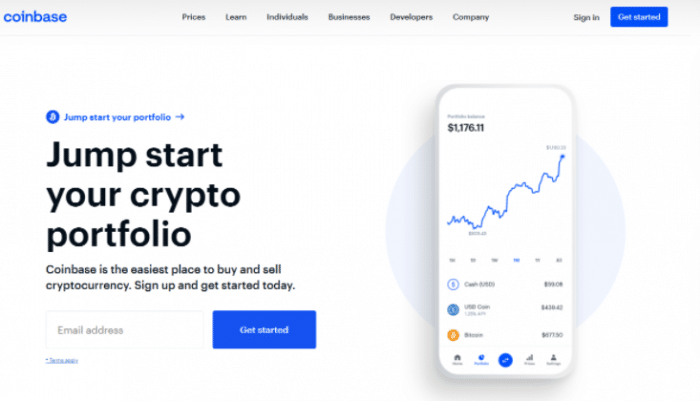 Ethereum, Litecoin, Bitcoin Cash, XRP, and many others have been added as part of its list, although more could be added once the requirements are met.
Coinbase trading Features:
Coinbase provides a secure platform for investing and trading in cryptocurrencies.
Over 25 cryptocurrencies can be found on the Coinbase trading platform.
An easy-to-use interface makes learning a breeze.
Coinbase Pro charges lower fees while offering more features and is free to anyone with a Coinbase trading account.
Coinbase Trading Platform
Including Coinbase Pro, the company's more advanced trading platform, Coinbase does not offer any downloadable trading software.
Pros:
A good range of altcoin choices: Coinbase trading platform lets users invest, trade, and stake more than 25 different cryptocurrencies
Practically user-friendly user interface: Trading on Coinbase is perhaps one of the easiest options for investing in crypto. The process of signing up and buying cryptocurrencies only takes a few minutes.
It also offers a learning program in which users can earn cryptocurrency by learning how cryptocurrencies work
High liquidity: At the moment, Coinbase trading platform has one of the highest liquidities among several cryptocurrencies. In an already volatile market, this protects investors from serious price slippages.
Cons:
Expensive without Coinbase Pro: Coinbase trading fees are expensive compared to some of its biggest competitors. Coinbase Pro offers lower fees and is free to switch to but has more features that may be overwhelming to new crypto traders using the standard Coinbase trading platform
Hacking reports stating that users' accounts have been drained: According to a CNBC article from August 24, 2021, some users receive notifications that their credentials have been changed and that they should log in to find their accounts have been drained
A limited selection of altcoin options for altcoin traders: Trading on Coinbase includes a good selection of altcoin options for new investors to dabble in, but serious altcoin traders will not find a great deal of selection. The company plans to add more altcoins in the future
Which Cryptocurrencies Can You Trade in Coinbase Platform?
The Coinbase website provides market data and descriptions about cryptocurrencies based on current market capitalization. However, Coinbase does not offer to trade for all of those assets.
Coinbase trading customers have access to view cryptocurrencies that cannot be traded on the site for the purpose of education. In addition, Coinbase trading customers can view historical trading data, market capitalization, white papers, and websites related to a project.
Cryptocurrencies available to trade are the next ones:
Aave (AAVE)
Algorand (ALGO)
Cosmos (ATOM)
EThe Balancer (BAL)
Band Protocol (BAND)
Basic Attention Token (BAT)
Bitcoin Cash (BCH)
Bancor Network Token (BNT)
Bitcoin Satoshi's Vision (BSV) (Send Only)
Bitcoin (BTC)
Celo (CGLD)
Compound (COMP)
Civic (CVC)
Dai (DAI)
Dash (DASH)
districtOx (DNT)
EOS (EOS)
Ethereum Classic (ETC)
Ethereum (ETH)
Filecoin (FIL)
The Graph (GRT)
Golem (GNT)
Kyber Network (KNC)
Chainlink (LINK)
Loom Network (LOOM)
Loopring (LRC)
Litecoin (LTC)
Decentraland (MANA)
Maker (MKR)
Numeraire (NMR)
NuCypher (N.U.)
OMG Network (OMG)
Orchid (OXT)
Ren (REN)
Augur (REP)
Synthetix (SNX)
USD Coin (USDC)
Universal Market Access (UMA)
Uniswap (UNI)
Wrapped Bitcoin (WBTC)
Stellar Lumens (XLM)
Ripple (XRP)
Tezos (XTZ)
Yearn.finance (YFI)
Zcash (ZEC)
0x (ZRX)
Coinbase Trading Platform Fees & Commissions
The Coinbase trading fees system is incredibly complicated and expensive, so if you don't use Coinbase Pro, you will have to use Coinbase. It is the high cost of trading on Coinbase's standard platform that sets it apart from its competitors. If a crypto novice is looking to ease of use rather than comprehensive security, they might overlook this.
Due to the fact that Coinbase trading fees vary from country to country and region to region, we will concentrate on Coinbase's fees in this review.
| | |
| --- | --- |
| Payment Method | Fee |
| Bank Account | 1.49% |
| Debit or Credit Card | 3.99% |
| ACH Transfer | Free |
| Wire Transfer | $10 |
| Crypto Conversion | 2.00% |
| Coinbase USD Wallet | 1.49% |
Additionally, Coinbase charges variable spreads for purchase and trade transactions. Coinbase charges roughly 0.50% for cryptocurrency purchases and sales below $10,000. Between $10,000 and $50,000 (0.35%), the fee is significantly reduced. It continues to decrease with each tier of pricing until makers-taker fees are as low as 0.00% and 0.04%, respectively, for $500,000,000 and above. That can be affected by market fluctuations.
Along with the spread and deposit charges already mentioned, there is also a "Coinbase trading Fee." This fee can vary depending on the purchase amount, the payment type (debit/credit), and the region where it is made.
These are some of the Coinbase trading fees you might encounter on its platform:
For transactions less than or equal to $10, there is a fee of $0.99 | $0.99 Euro | $0.99 Pound
For transactions that exceed $10 but are less than or equal to $25, a fee of $1.49 | €1.49 | £1.49 is assessed
The fee is $1.99 | €1,99 | £1,99 if the transaction amount exceeds $25 but is less than or equal to $50
A $3.99 fee will apply to transactions over $50 and up to $200, regardless of whether it is less or equal to $200.
Coinbase Trading Platform User Experience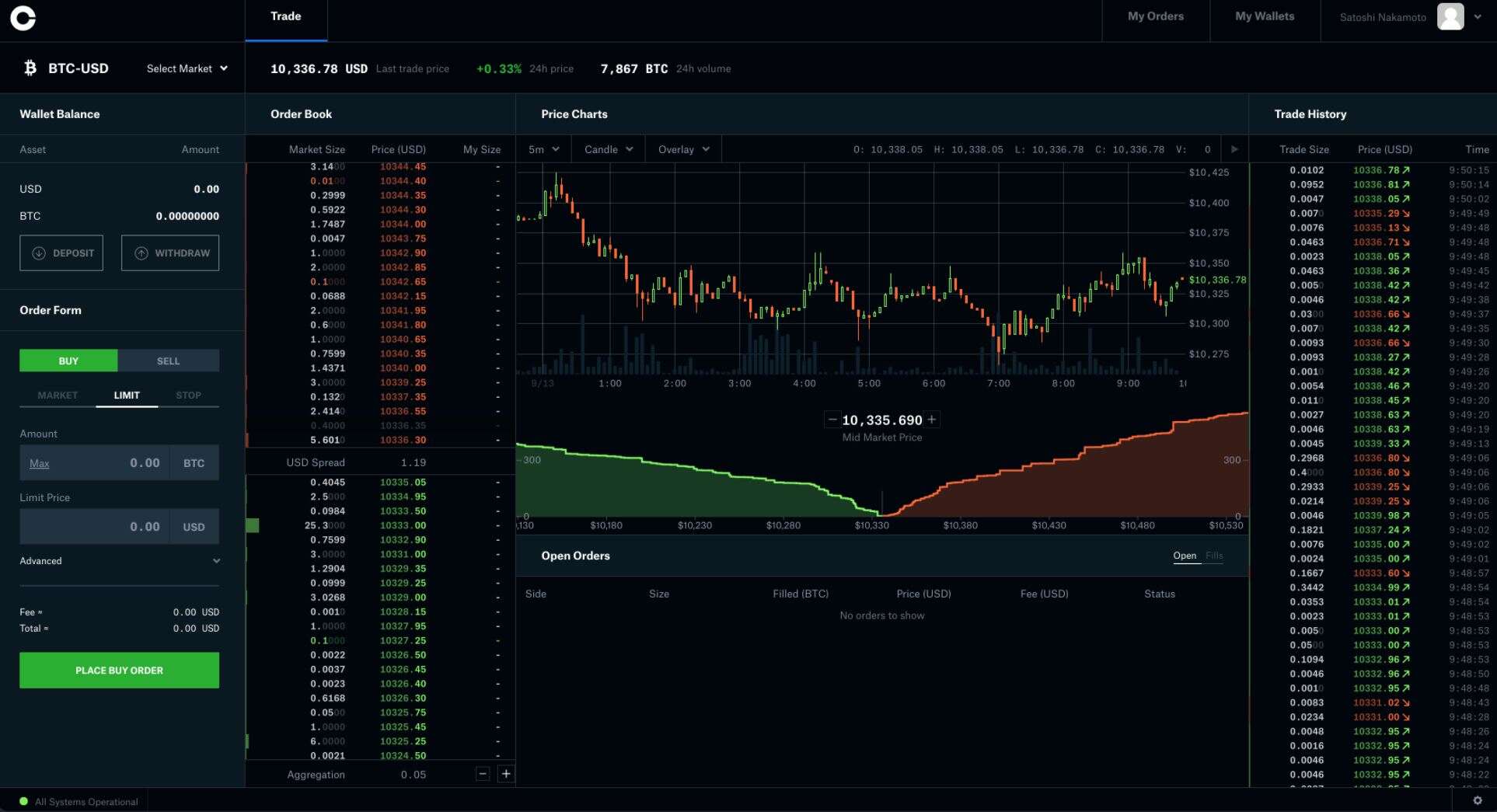 Beginner traders can easily trade on Coinbase as the platform was designed with beginners in mind. Additionally, the platform can be accessed on iOS and Android devices as well. Moreover, Coinbase does not offer any downloadable trading software at all, not even for its more advanced trading platform, Coinbase Pro.
You can immediately see your portfolio balance and its performance in different time frames when you log in. For example, you can see the progress of your portfolio in an hour, a day, a week, and a year.
You will see a "Buy Coins" button on the left side of your account balance, which allows you to choose any crypto-asset you wish to buy from Coinbase using coins available through the platform. It is also possible to sell your cryptocurrency or convert it into another form by clicking on the same button, as well as setting up recurring orders. It is possible to set these up to run on a daily, weekly, or even once a month basis.
You could send and receive messages from the menu options that you will find at the top right corner of the page. In addition, users can use this service to send cryptocurrency from their Coinbase wallets to other wallets and receive cryptocurrency from other Coinbase wallets. Unfortunately, there are still some brokers and exchanges that do not offer this functionality, even though most crypto-first exchanges permit users to withdraw to their private wallets. Therefore, if investors wish to ensure that their holdings are safe and secure, they must have the option of storing them in offline wallets.
Coinbase Pro
Coinbase is a great place to start investing in cryptocurrency, but Coinbase Pro offers a more robust charting and trading experience that you'll want if you're just getting started.
Unlike other exchange options, Coinbase users can buy crypto using market orders, which has a higher fee structure than other exchange options. As a result, Coinbase created a free plan that users could graduate to once they had gained more experience with the platform. There are various options available to users of Coinbase Pro, including the ability to execute market, limit, and stop orders for a lower commission rate. In addition to these options, Coinbase margin trading provides and many better-charting capabilities.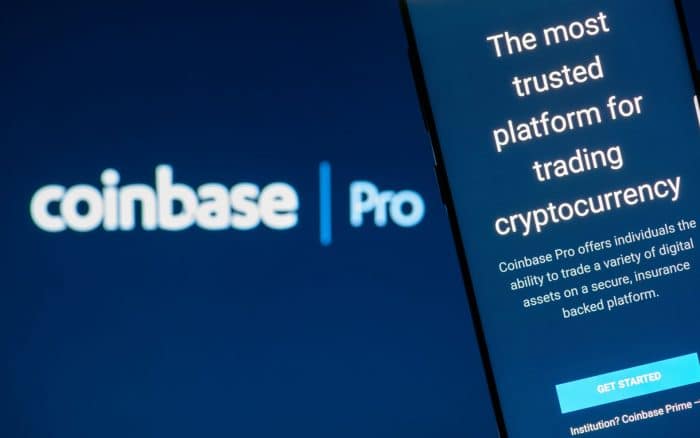 With Coinbase Pro, traders can view line charts that are as short-term as 1-minute candles. In addition, overlays such as exponential moving averages can be applied to line charts. To be able to use overlays and indicators, only the EMA (12) and the EMA (26) are available. The Coinbase Pro app offers more than 100 trading pairs to users worldwide (Against the United States dollar, there are more than 40 pairs that can be traded). The Coinbase Pro platform also offers over 40 crypto-to-crypto trading pairs across 42 different regions. However, the indicators that Coinbase Pro offers are not as advanced as those offered by other serious trading tools.
Trading on Coinbase's standard platform is a great tool for educating people about how easy it is to buy, store, and move cryptocurrencies. In addition, Coinbase Pro offers more features and lower fees for those traders or investors who wish to engage in active trading or investment.
Coinbase Trading Mobile App Review
The Coinbase - Buy & Sell Digital Currency application is an android app developed by Coinbase Android. A new version of Coinbase - Buy and sell Bitcoin on the go with a secure wallet is now available for iOS users. Many Coinbase users have also successfully transferred to Coinbase's app due to the additional features the app offers.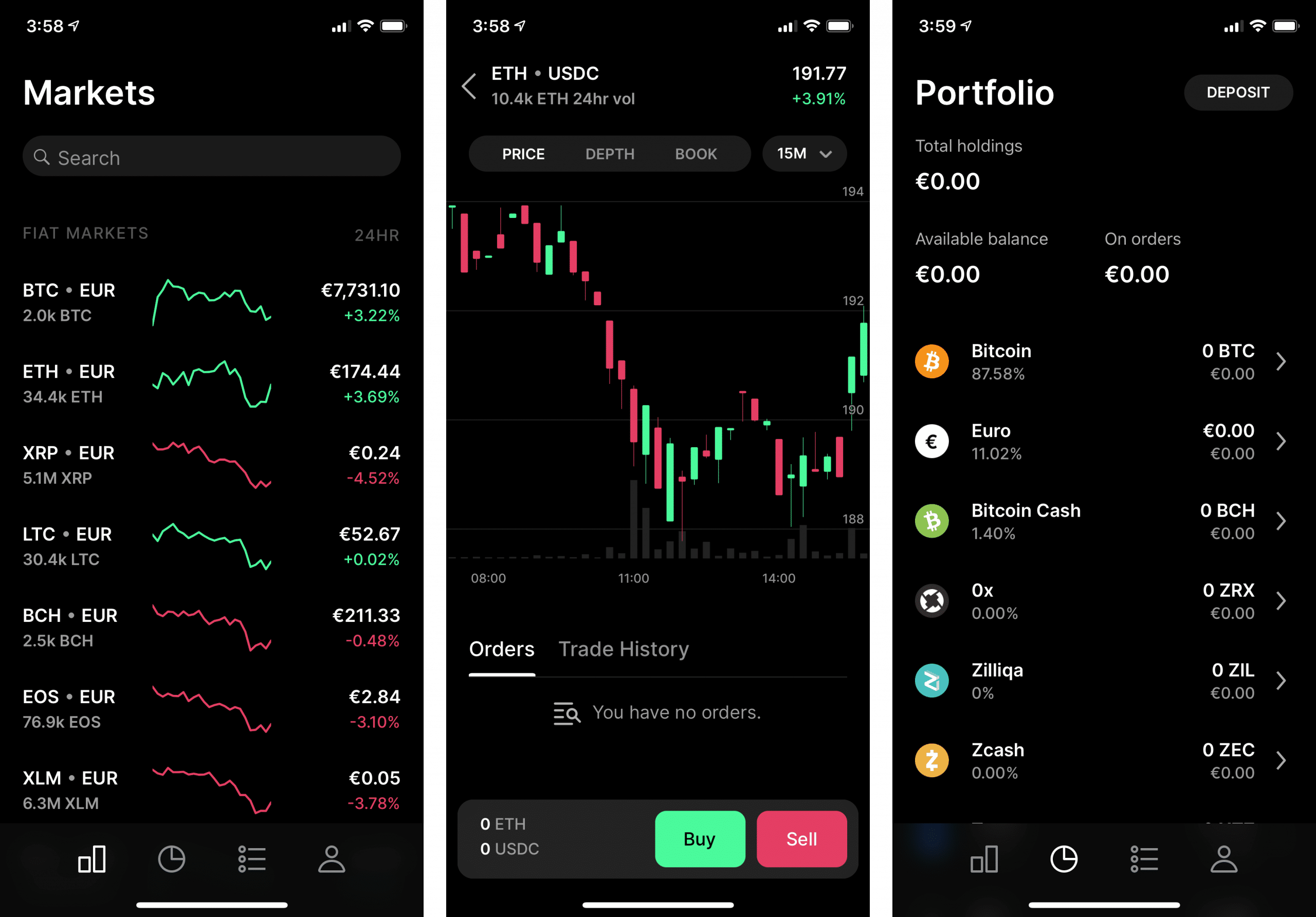 App stores rank this as one of the top crypto apps. Android users have downloaded the Coinbase app more than 10 million times from the Google Play Store. There are more than 190,000 reviews for this app on the Google Play store, which has earned it a rating of 3.7/5. The Coinbase app is also quite popular among finance apps, with a rating of 4.7/5 and 833,000+ downloads on Apple's app store.
Features Of Coinbase App
Trading on Coinbase provides an easy and instant way to buy and sell cryptocurrencies. For buying cryptos on Coinbase, you only need a debit card and a bank account.
Trading on Coinbase offers its users smart and efficient tools, including real-time price alerts and automatic purchases.
An excellent dashboard is packed with features that allow you to keep track of your cryptos. For example, in the dashboard, you can view real-time crypto prices with additional information.
Trading on Coinbase offers multilevel security for crypto assets in its wallet. Additional security is provided by 2 -factor authentication embedded in the wallet. The Coinbase app also provides a remarkable feature that can be used to remotely disable access to the Coinbase app in the event of a lost or stolen device.
The company offers dedicated support with fast resolution of grievances, and additionally, it offers advisory services to assist users in investing and developing portfolios.
Coinbase Mobile App Compatibility
For desktops as well as mobile devices, Coinbase has built a user-friendly platform. Users can download the Coinbase app on Android or iOS devices. A permission request for location and storage is also required.
In terms of file size, the Coinbase - Buy & Sell Digital Currency app for Android contains 37 M.B. of data, while the Coinbase - Buy & Sell Bitcoin - Secure cryptocurrency wallet for iOS contains 123.2 MB of data.
For the Coinbase app to function in Android and iOS devices, Android version 5.0 and iOS version 12.0 and up are required.
Coinbase Mobile App - Pros and Cons
Using the Coinbase app has the following pros and cons:
Pros:
A large number of customers and volumes make Coinbase one of the most popular and recognizable cryptocurrencies exchanges in the world. As a result, it is considered credible in the market and how simple is trading on Coinbase
The Coinbase app also provides lightning-fast transactions for buying and selling cryptocurrency. That makes Coinbase a great choice for traders who need high order processing speeds.
The wallet is maintained at no additional cost. For example, users can keep all cryptos in encrypted wallets at no extra cost. In addition, countless security features are included in the Coinbase wallet, including Secure Enclave and biometric authentication
Coinbase offers an extensive knowledge base for the removal of inquiries with the help of the Coinbase community, so you won't have to wait long for your issues to be resolved and continue with your day trading on Coinbase. Contact Coinbase directly by email or phone if your problem has not been resolved
Coinbase trading fees charges only the lowest transaction fees compared to other crypto exchanges
Quick and easy cryptocurrency transfer from any Coinbase wallet to any other Coinbase wallet
Coinbase's application also allows users to access major decentralized exchanges and relayers for trading tokens
Cons:
Coinbase's policies are often criticized by users, which include the closure of accounts that create a lot of frustrations for users
Customer support is not very helpful when it comes to resolving personalized issues for the users, and different organizations don't rate them well
The policies and regulations regarding Coinbase's deposits and withdrawals of funds are somewhat rigid. For example, users are only allowed to withdraw funds in the form of verified options
Deposit and Withdrawal Methods
Deposit and withdrawal methods vary depending on where a customer is located, such that U.K., U.S., and European customers have different options available to them. Therefore, the place where the customers plan to deposit and withdraw their funds is something that needs to be considered in order for them to take care of their funds.
In the United States, there are several payment options available to cryptocurrency users, and those options can be integrated with their Coinbase trading accounts.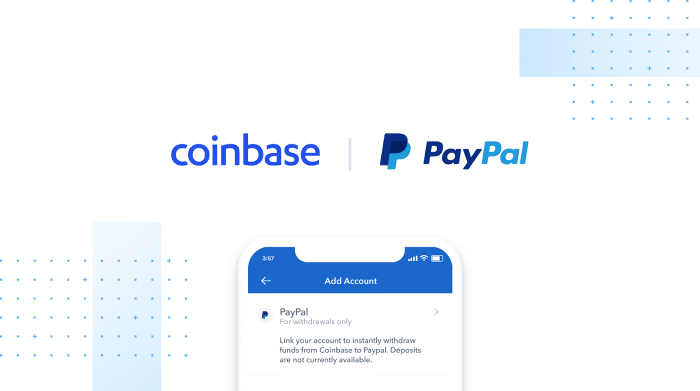 Payment methods such as bank account (ACH) are the best when they want to make large and small investments; these payments usually have a speed of 3 to 5 business days. Customers also have the choice to make instant cashouts to bank accounts, which are preferable for small withdrawals, and as its name says, they are instant. A debit card is the best for small investments and cashouts; another plus is instant. Wire transfer is the best when making large investments, and it only takes 1 to 3 business days. Another well-known method for Americans is PayPal, which is recommendable to make small investments and cashouts since it is instant. Finally, Apple Pay is another well-known option, and it is also instant.
Customers must follow the following steps to link a payment method:
On a mobile device, select settings > Payment Methods under Payment Methods.
Scroll down and click on Add a payment method.
Click on the account type you wish to connect.
Verify your account by following the instructions depending on the type of account.
Is Coinbase Trading Platform Safe?
Coinbase provides account holders with several security measures. However, you should be aware that any crypto on any exchange account is only as secure as the account holder makes them, and some users report that their exchange accounts have been hacked. Therefore, utilizing security features such as two-step verification is imperative, as well as using strong passwords.
Besides 2-step verification, biometric fingerprint authentication, and insurance against Coinbase breaches (insurance that does not apply if your negligence breaches your account), Coinbase also stores 98% of users' funds offline, saving your day trading on Coinbase.
There is no SIPC or FDIC backing digital currency. Hence it is not considered legal tender. However, through Coinbase, insurance is provided by putting Coinbase balances in USD custodial accounts, USD denominated money market funds, or USD Treasury instruments.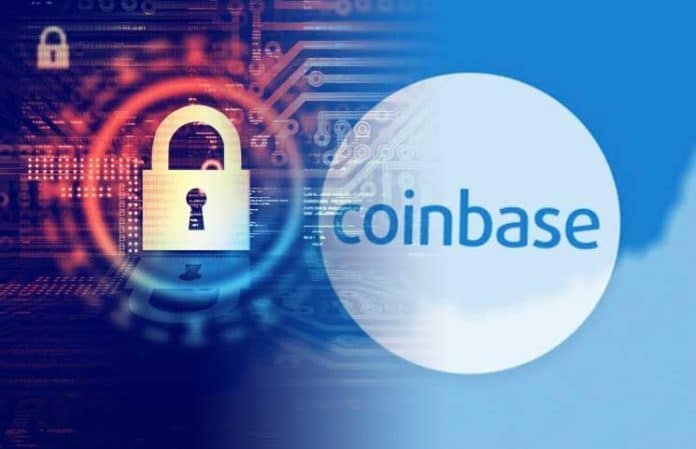 Coinbase provides a solid amount of security compared to other leading exchanges, but it is not invulnerable to hackers. For example, several users' accounts were drained of funds in August of 2021 after CNBC hacked them. So, you need to ensure your password is as strong as possible and your account is as secure as possible.
However, the concept of cryptocurrency relies on eliminating intermediaries whenever possible and giving complete individual control over their finances. Therefore, even though Coinbase provides an easy way to invest in cryptocurrencies, proper cryptocurrency security and storage are important. Therefore, investors who are savvy about cryptocurrencies would do well to use Coinbase Pro for its reduced fees and withdraw their holdings into their cold storage.
Coinbase Trading Platform - Expert Verdict
For new crypto investors with no other investment experience, Coinbase is an ideal tool. This platform may be overpriced, but it provides the inexperienced with clear steps to become invested and understand cryptocurrency, including a learn to program and the ability to set up recurring purchases making a Coinbase day trading a smooth experience.
A more experienced trader will find Coinbase Pro to be a cheaper and more robust option, although some features are still lacking. If you are serious about trading, Coinbase may not be the right choice for you. However, the platform is geared towards beginners.
eToro - Our Number One Recommended Cryptocurrency Broker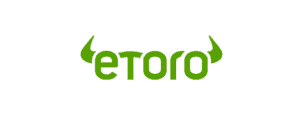 67% of retail investor accounts lose money when trading CFDs with this provider. Your capital is at risk.
FAQs
Can I trade Bitcoin in Coinbase?
Does Coinbase offer margin trading?
What is leverage in cryptocurrencies?
Should I download software to trade in Coinbase?
Can I use a Coinbase trading bot?