How to Buy Bitcoin Cash – Beginner's Guide
Fact Checked
Everything you read on our site is provided by expert writers who have many years of experience in the financial markets and have written for other top financial publications. Every piece of information here is fact-checked. We sometimes use affiliate links in our content, when clicking on those we might receive a commission - at no extra cost to you. By using this website you agree to our terms and conditions and privacy policy.
With a $12 billion dollar market cap, Bitcoin Cash (BCH) is the 18th largest cryptocurrency to date.
What is Bitcoin Cash? And how do you buy Bitcoin Cash? In this step-by-step guide, we'll discuss everything from the bitcoin cash price to bitcoin cash wallets and bitcoin cash price predictions.
3 Provider that matches your filters Providers that match your filters
What we like
Super user-friendly trading platform

Deposit funds with a debit/credit card

e-wallet
Rates
Security
Selection of Coins
Features
Payment methods
Cryptoasset investing is highly volatile and unregulated in some EU countries. No consumer protection. Tax on profits may apply.
What we like
Large selection of coins

Transparent fees

Solid support
Rates
Security
Selection of Coins
Features
Payment methods
Crypto assets are highly volatile, unregulated investment products.
What we like
Simple and fast way to buy and sell cryptocurrencies online

Great reputation and now home to over 35 million customers

Supports debit card and bank transfer deposits/withdrawals
Rates
Security
Selection of Coins
Features
Payment methods
Your money is at risk. The exchange holds an e-money license from the FCA.
How to Buy Bitcoin Cash – Step by Step Guide 2022
If you want to buy Bitcoin Cash, you'll need to find a broker to get started. Our recommendation is Etoro, our highest-rated social trading platform. Here are 4 simple steps for you to follow:
Register an account with eToro: Visit the eToro website and sign up.
Upload a valid ID: Next, you'll need to verify our account with one or more valid IDs like a driver's license and passport.
Make an initial deposit: Before you can start trading for the first time, you'll need to fund your account through a credit or debit card, wire transfer, or any of the available e-wallets.
Buy Bitcoin Cash: Search for the ticker symbol 'BCH' and you should be able to see the Bitcoin Cash price and start buying or selling the altcoin.
67% of retail investor accounts lose money when trading CFDs with this provider. You should consider whether you can afford to take the high risk of losing your money.
What is Bitcoin Cash?
Bitcoin Cash is a hard fork of the original Bitcoin (BTC). A hard fork is an alternative version of the original coin which has separated into its own independent cryptocurrency.  Bitcoin Cash split from its predecessor in 2017 when two different philosophies of the coin clashed among its proponents.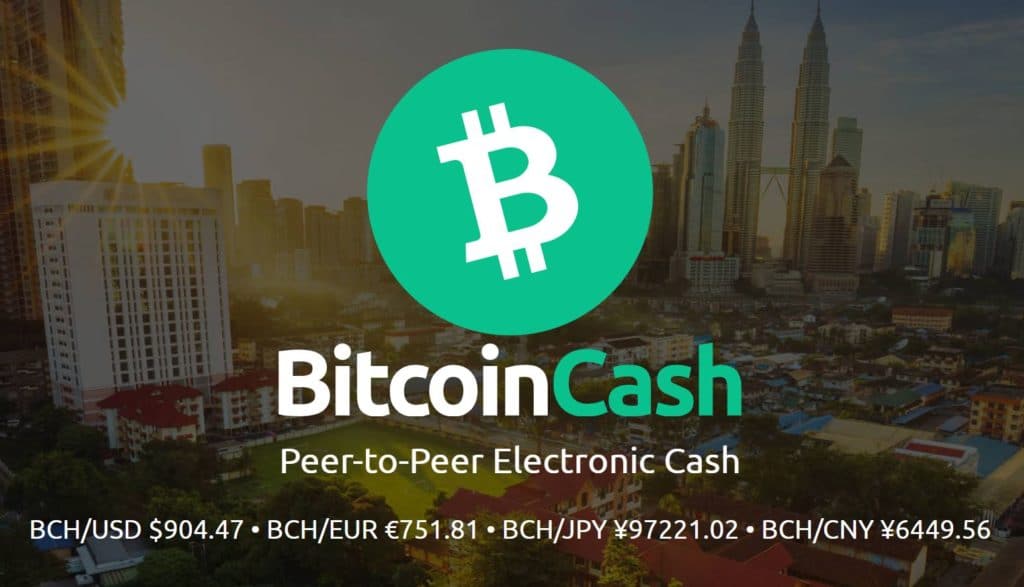 So with this, how is the argument of Bitcoin vs Bitcoin Cash? Well, the biggest reason why Bitcoin Cash split from Bitcoin was due to scalability woes. One of Bitcoin's problems was that it could not handle large numbers of transactions, which meant during high volume trading there were chances of executions lagging behind.
Roger Ver, one of Bitcoin Cash's main proponents, wanted a more scalable Bitcoin that could handle more transaction volume. So in 2017, Bitcoin Cash was created with an 8MB block size compared to the 1MB block size of Bitcoin. In 2018, the block size was increased again to 32MB for the coin.
Why Buy Bitcoin Cash?
There are over ten thousand cryptocurrencies and Bitcoin Cash currently sits among the top 20 cryptos in terms of market capitalization.
The global crypto market cap is at $2.6 trillion, with $1.2 trillion coming from Bitcoin. Though Bitcoin Cash pales in comparison to its predecessor, its $12 billion market cap puts it among the strong midfield of top coins like Chainlink (LINK), Binance USD (BUSD), Stellar (XLM), and the ultra-trendy Shiba Inu Coin (SHIB).
The best reason to get into BCH is based on the Bitcoin Cash price and its current trend. In May 2021, the price of the coin peaked at around $1,500. At the $650 price range, it's at nowadays, Bitcoin Cash seems to be at a discount at the moment.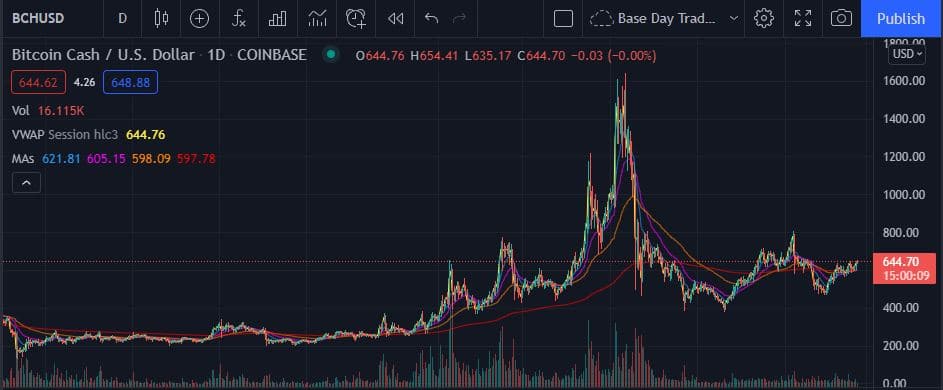 With the current bull rally in the crypto market led by Bitcoin, momentum is building up for many cryptos. The Bitcoin Cash price prediction is looking bullish, but we also advise to research this on your own and do your due diligence.
Being a hard fork of Bitcoin, Bitcoin Cash shares many features with actual Bitcoin. It can even be argued that it's better in many aspects because of its higher transaction rate as well as being able to adjust the mining difficulty for mining new blocks. This means it'll take a shorter time to mine new coins.
Obviously, Bitcoin Cash is still leagues away from what its proponents envisioned it to be. The beauty of Bitcoin and Bitcoin Cash is that it is a decentralized coin and in the long run, the users decide how well the coins will perform. In any case, sharing the same name as Bitcoin, the so-called 'crypto gold', is nothing but positive for BCH.
How Much Does it Cost to Buy Bitcoin Cash?
Users can buy Bitcoin Cash through a social trading platform broker or a cryptocurrency exchange. Depending on the broker or exchange platform, rates and fees may vary, but sites like the Binance platform charge a 0.1% spot trading fee and 0.5% Instant Buy/Sell fee.
Other platforms such as eToro and Coinbase could charge higher spreads or crypto as well, and the commission fee varies. For the day traders out there who wish to buy Bitcoin Cash, you can look at day trading crypto exchanges to find the best for you.
How to Buy Bitcoin Cash with PayPal
To buy Bitcoin Cash from PayPal, you'll have to set up an account. If you currently have a PayPal account, all you need to do to buy Bitcoin Cash is to click the button that says "crypto" on the app or site. From there, you should be able to choose Bitcoin Cash among other coins to buy.
To complete the purchase, you'll need available funds which could either be linked from a debit card or a bank account. You have the option of spending as little as $1 or as much as $100,000 per week. Do take note that like other crypto exchanges, PayPal has a crypto exchange fee seen in the table below.
| | |
| --- | --- |
| Purchase or Sale Amount | PayPal Fee |
| $1 – $24.99 | $0.50 |
| $25 – $100 | 2.30% |
| $100.01 – $200 | 2.00% |
| $200.01 – $1,000 | 1.80% |
| $1,000.01 and up | 1.50% |
How to Buy Bitcoin Cash with Bitcoin
It's also possible to buy Bitcoin Cash through most crypto exchanges. You can fund your brokerage account using Bitcoin if you have a Bitcoin wallet.
You may store Bitcoin Cash in crypto wallets like Bitcoin Cash wallets which have been rising in popularity this year from the crypto boom.
Buying Bitcoin Cash Safely
The most important thing to look for when buying Bitcoin Cash or any other crypto is using a regulated broker or cryptocurrency exchange. Regulated platforms like the eToro app are very reputable and have a high number of users because they are safe and secure to use.
Furthermore, if you're looking to store Bitcoin Cash in a Bitcoin Cash wallet, make sure to get wallets that have encryption keys and good security protocols. Oftentimes, a Bitcoin Cash wallet will require a public and private key, so make sure not to share your private key with anyone as this gives access to your Bitcoin Cash.
Risks of Buying Bitcoin Cash
In any cryptocurrency and equity that is being traded, buying always carries with it some risks.
Of course, the biggest risk there is losing your investment. If you buy Bitcoin Cash at a high price and the coin crashes, you have potentially lost a lot of your investment. Furthermore, risk can be increased with leverage.
The leverage feature is available for CFD platforms and allows for multiple increases in earnings, but multiple increases in losses as well. One of the main reasons why digital currency suffers volatility is because it's been known to be highly leveraged in the past.
Beginners can be easily coerced into using leverage when trading cryptocurrency and can often wipe out their entire accounts when starting out. This is why trading with leverage is not recommended for novice traders and should be used with caution and in conjunction with proper risk management.
Selling Bitcoin Cash
Expecting an overpriced Bitcoin Cash price prediction? Or perhaps want to realize your profit from Bitcoin Cash? Either way, you can sell Bitcoin Cash through the crypto exchange that you are using.
You should be able to find a 'sell' option for your owned Bitcoin Cash coins and should not encounter any problems when selling. Being the 18th crypto in market cap, there is relatively high liquidity for the coin.
Where to Buy Bitcoin Cash UK
The most straightforward way to start buying Bitcoin Cash is through a crypto trading platform. Here are two trading platforms that we recommend.
1. eToro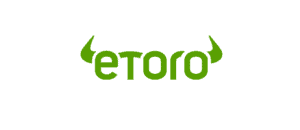 eToro is one of the top-rated crypto exchange platforms there is to date. Not only is it capable of trading crypto, but also there are equity and forex options available too. Other cryptocurrencies offered on eToro include Bitcoin, Ethereum, XRP, Litecoin, and more.
One of the key features of eToro is its virtual trading or demo account. Demo trading is being able to trade with live market prices but only in a simulated condition with virtual currencies. If you want to study the price movements of Bitcoin Cash through eToro, this is the best way to go.

Another one of the most popular features of eToro is that it has no commission fees. Yes, there are certain fees when it comes to withdrawing, and there is a 1.90% spread for cryptocurrencies, but if this is accounted for in your trading strategy, this shouldn't be a problem at all.
67% of retail investor accounts lose money when trading CFDs with this provider. You should consider whether you can afford to take the high risk of losing your money.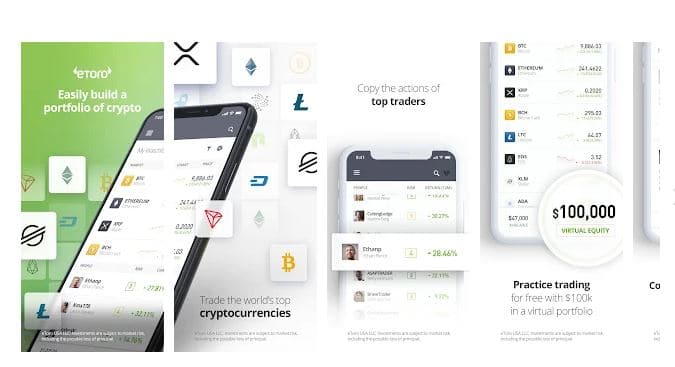 Being a social trading platform, you'll be able to receive news and the opinions of other users on the eToro platform. They actually highlight the top traders which users have the option to copy in terms of their trading positions. You're basically mimicking the trades of users who you choose.
eToro is also highly convenient as it offers a variety of payment options. The crypto exchange also has its own crypto wallet and offers 24/5 customer support.
Pros
Commission-free trading
Features many popular cryptos
Regulated by the FCA
Mobile app available
Offered in multiple countries
Demo account
Cons
Relatively High Spread
Lacking smaller cryptos and stocks
67% of retail investor accounts lose money when trading CFDs with this provider. You should consider whether you can afford to take the high risk of losing your money.
2. Binance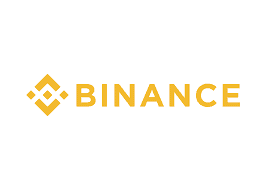 Binance is known to be one of the most popular crypto exchange platforms globally. It's often recommended for advanced traders because of its highly technical platform and interface and high amounts of leverage options when it comes to trading.
Although it is built for the veterans, Binance can also be quite easily learnable for beginners. The only thing they should look out for is being able to read the interface well and not using leveraged trade positions.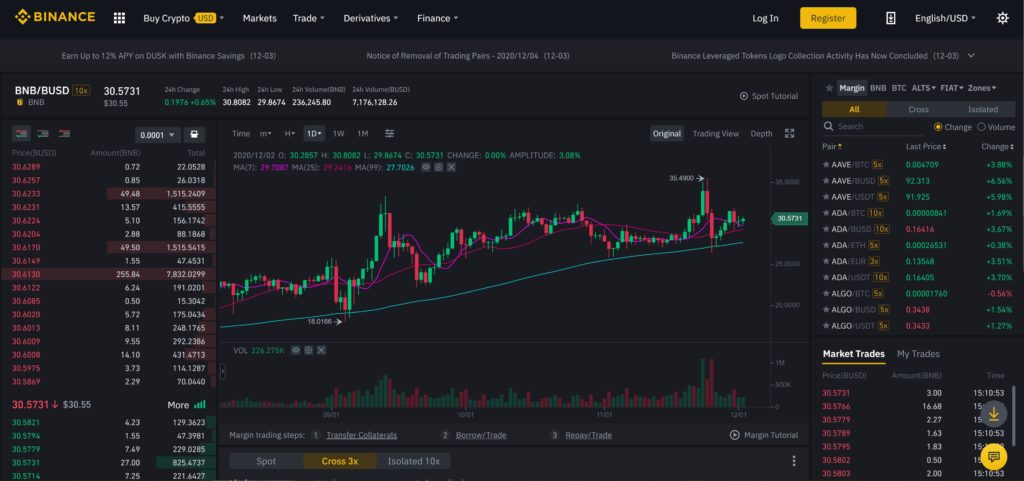 With the option of trading more than 50 digital assets, Binance definitely caters more to the crypto investor crowd. In fact, it has its own stablecoin, BNB, which users can get a discount on trading fees if electronic cash in your account is converted to this coin.
What about Binance's trading fees? Execution costs start at 0.10% per trade, but users can drastically reduce their fees by 40% simply by having BNB currency.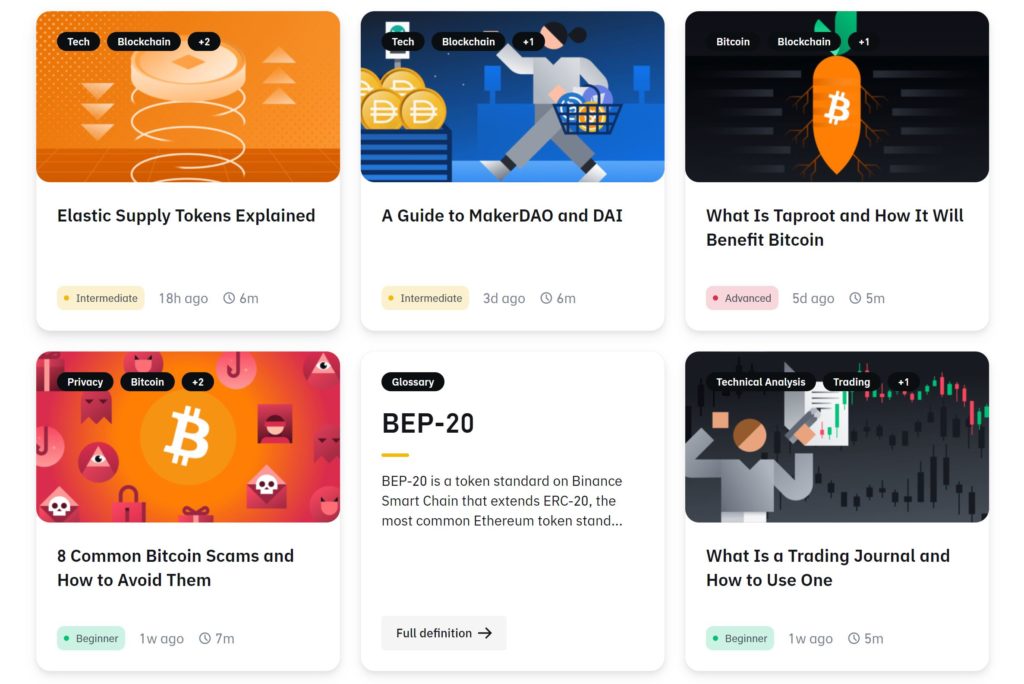 The minimum deposit required for Binance when using credit or debit cards is £15. There is also a certain threshold for trades, meaning a minimum amount of $10 per trade.
Note that even if Binance is regulated by the UK FCA, there have been some workarounds regarding its regulation in other areas like the US and Hong Kong. They do not offer their own crypto wallet, so make sure to connect yours when using the platform.
Pros:
More advanced tools and technical indicators
Offers tutorials for beginners
Low spreads
Mobile App available
Highly advanced trading platform
Cons:
Not completely intuitive for beginners
Unclear regulatory history
Your capital is at risk.
Best Way to Buy Bitcoin Cash – eToro Tutorial
With your own Bitcoin Cash price prediction and the confidence to trade, you can easily get started with eToro for Bitcoin Cash investing and trading. Here is a step-by-step on how to use eToro to buy Bitcoin Cash.
Step 1: Open an Account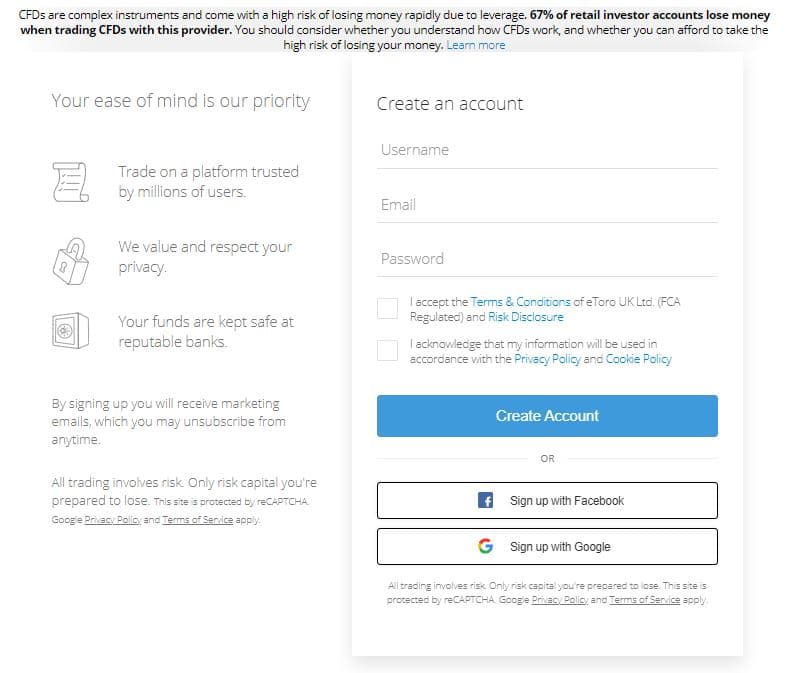 67% of retail investor accounts lose money when trading CFDs with this provider. You should consider whether you can afford to take the high risk of losing your money.
Head over to the eToro website and create an account. You should be filling up the necessary details or you can also connect your Facebook or Google account to sign up.
Step 2: Upload ID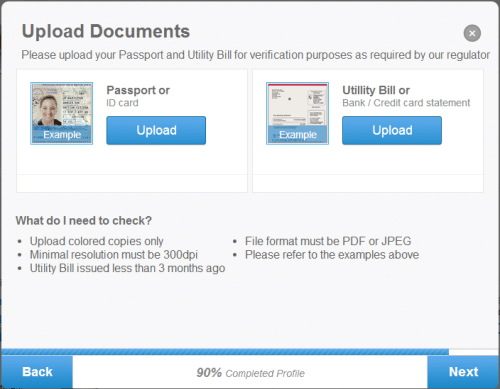 Being a regulated trading platform, eToro requires all its users to verify their identity to make sure that they are trading in the country they live in and their users are legit. Upload a copy of your driver's license or passport (you can scan them or take a clear picture). Aside from this, you'll need a recent proof of address such as a utility bill or bank statement.
Step 3: Deposit Funds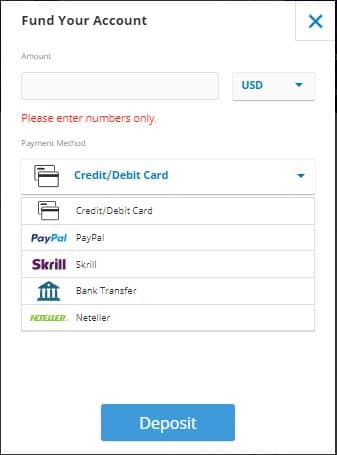 Although you can start trading using their demo account, this will not give you any real monetary value. To start trading real Bitcoin Cash, you need to fund your account with a minimum initial deposit of $200 or £160. There are multiple payment methods available such as debit or credit card, bank transfer, PayPal, Neteller, or Skrill. Note that these payment methods may vary depending on where you live.
You also have the option of transferring any cryptocurrency you own by linking an existing Bitcoin wallet.
Step 4: Buy Bitcoin Cash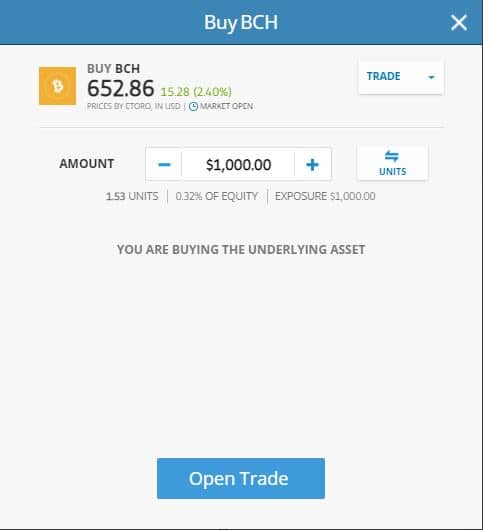 67% of retail investor accounts lose money when trading CFDs with this provider. You should consider whether you can afford to take the high risk of losing your money.
For the final step, you'll be buying Bitcoin Cash! Search for the ticker symbol 'BCH' and click the 'Trade' button when it shows. In the order form, enter how much you want to buy the coin (you have the option of buying based on coin quantity or in a fiat currency value on us dollar/pound).
If your trading strategy involves using a stop loss and or take profit, you may set them in your order. Don't worry, you can always change the stop loss and take profit values so long as the equity price does not reach them yet.
Conclusion
With Bitcoin reaching all-time highs like it just did recently, the other cryptocurrencies tend to rally as well. If this is true and more investors flock towards BCH, the Bitcoin Cash price prediction will be bullish. Bitcoin Cash is very scalable. It's built that way, and it seems that the more people accept cryptocurrency for everyday purchases, BCH appears to make more and more sense.
Want to start investing in Bitcoin Cash? Buy BCH today through eToro – click the link below and start your Bitcoin Cash investment journey.
eToro – Best Crypto Exchange to Buy Bitcoin Cash UK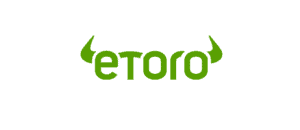 67% of retail investor accounts lose money when trading CFDs with this provider.
FAQs
What is the difference between Bitcoin and Bitcoin Cash?
Do I need a crypto wallet to buy Bitcoin Cash?
Can I buy Bitcoin Cash stock?
How much money do I need to buy Bitcoin Cash?