Best Islamic Forex Brokers – Pros & Cons
Fact Checked
Everything you read on our site is provided by expert writers who have many years of experience in the financial markets and have written for other top financial publications. Every piece of information here is fact-checked. We sometimes use affiliate links in our content, when clicking on those we might receive a commission - at no extra cost to you. By using this website you agree to our terms and conditions and privacy policy.
Disclosure
The investing information provided is for educational purposes only. Trading platforms does not offer advisory services, nor does it recommend or advise investors to buy or sell stocks, securities or other investment vehicles. Some or all of the products displayed on this page are from partners that compensate us. It may influence the products we cover and the location of the product on the page. Nevertheless, our research and analysis is unaffected by our partners.
Forex trading is exploding around the world, including everyone, from every country. That, naturally, also means that Muslim traders are being attracted to the potential to earn, just like everyone else.
However, due to the specific rules that come from Islamic law and Shariah, some aspects of traditional forex accounts are not suitable for Muslim traders, which is why they require access to Islamic forex brokers, which offer special, Islamic accounts.
Best Islamic Brokers List
If you already know what to look for in Islamic forex brokers and you simply want a list of the best platforms, here are our top four suggestions for you:
Libertex — High leverage for professional traders
AvaTrade — Best Swap-free accounts for Muslim traders
Top Islamic Forex Brokers Reviewed
On the other hand, if you are brand new to trading and you wish to know more about these platforms, as well as why they are so good as Islamic forex brokers, read our reviews of each individual platform, and decide for yourself which one suits your needs the best.
1. Libertex — High leverage for professional traders

Next up, we have Libertex, which is another very popular forex broker that has been around for nearly 25 years. Given how competitive and unforgiving the trading industry is, a broker would not be able to survive a quarter of a century if it didn't offer an excellent service, so you can be sure that Libertex will offer just what you need.
With that said, Libertex is very much focused on professional investors and traders, who get to use leverage with a ratio of 600:1, while retail traders only get 30:1 for forex. The reason why Libertex offers such a low leverage ratio for retail clients is the fact that it is heavily regulated, and regulations do not allow potential novices to engage in such risky trades.
However, the platform offers a selection of currency pairs that is more than decent, with over 50 of them in total. More than that, it supports both MetaTrader 4 and MetaTrader 5, which means that it is a great fit for professional and retail traders alike. Of course, you can also trade on its own web trader at any time.
Other than forex, Libertex also features cryptocurrencies, which are also very hot and sought-after these days. But, the best part is how available it is to everyone, as you can open an account and get started with a minimum deposit of only $10. The only problem is that the platform does not offer Islamic accounts at this time, although it is believed that it has plans to make them available in the future, so keep an eye out for that if you like this platform.
Pros:
Minimum deposit of $10
Over 50 forex pairs
Plenty of cryptocurrencies on offer
Highly competitive spreads
Support for MT4, MT5, and its own webtrader app
Heavily regulated
Cons:
Limited range of products
No Islamic accounts at this point in time
CFDs are complex instruments and come with a high risk of losing money rapidly due to leverage. 74% of retail investor accounts lose money when trading CFDs with this provider. You should consider whether you understand how CFDs work and whether you can afford to take the high risk of losing your money.
2. AvaTrade — Best Swap-free accounts for Muslim traders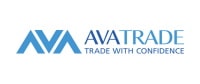 In the third spot, we have Avatrade, and fortunately, this platform does offer Islamic accounts for Muslim forex traders. In fact, AvaTrade is one of the best options available for those who wish to buy and sell vanilla forex options.
The platform offers access to 55 forex pairs, most of which can be traded either as spot currencies or via options contracts. Both are completely free of commission, of course, and spreads are the only thing that traders need to think about. Spot trading is available through a mobile app or a webtrader, both of which are filled with features.
As for forex options, there is an entire custom platform called AvaOptions, which is also available on web or via mobile app, and it is very user-friendly and convenient to use. The platform is regulated by ASIC and the FCA, both of which are highly reputable, and its customer support is available for 24 hours per day during workdays. The best thing that Muslim traders will appreciate regarding this platform is that they can open Islamic accounts and deposit as little as $100 in order to access swap-free trading.
Pros:
Minimum deposits for Islamic accounts is only $100
Offers AvaOptions for forex options trading
100% commission-free
Regulated by well-known and respected regulatory bodies
Offers social trading
Cons:
Accessing spot, options, or social trading all requires different platforms
71% of retail CFD accounts lose money with this provider.
Best Islamic Forex Brokers Comparison
As you can see, the mentioned brokers have their similarities and differences, so let's sum up the most common types of expenses that you can expect while trading on them.
| | | | |
| --- | --- | --- | --- |
| | Pricing Structure | Maximum leverage | Deposit/Withdrawal fee |
| Libertex | Commission | 600:1 for professionals, 30:1 for retail | Depends on the withdrawal method (no fee for Skrill) |
| AvaTrade | Spread | 400:1 | None |
How Is An Islamic Broker Different
You might be wondering why you need an Islamic forex broker, or Islamic account, in the first place. Is it really necessary?
The answer is — yes, Muslims do need it in order to avoid getting into conflict with the laws of their faith. You see, while trading forex is halal under Sharia law, trading forex with traditional accounts is haram, for one specific reason.
That reason is the fact that traditional forex accounts charge an overnight fee for those who leave their position open at the end of the day, and they remain open throughout the night and into the next day. Non-Muslim traders can just pay the fee and continue their trading, but when it comes to the members of the Islamic faith, these interest charges are a form of riba, or usury, according to Islamic finances, which goes against the Islamic law and Shariah.
With that in mind, Muslim traders who hold positions open at the end of the trading day would not be following Sharia law, which would, in turn, conflict with the Islamic faith. This was solved on trading platforms through the introduction of Islamic accounts, where such fees were excluded.
However, because of that, Islamic account owners can expect to find that they have to deposit higher minimums in order for their funds to reach their accounts, or they might have to pay slightly higher spreads for forex trades. They might even be charged a fiat commission. However, since they don't pay overnight fees, while other traders do, the amount of money that all traders end up paying ends up being relatively equal.
How to Get Started With An Islamic Forex Broker?
If you are ready to start trading with your Islamic account, there are only a few steps left to be taken, starting with selecting a trading platform, and then opening and setting up your account. We can take you through all of the steps right now, and for the purposes of the guide, we will be using AvaTrade, although the procedure is relatively similar on all platforms.
Step 1: Register an AvaTrade Account
The first thing to do is to register on AvaTrade, which you can do by going to the website, and clicking the sign-up button. You can register by creating a new account from scratch, or you can log in with your Google or Facebook account, and essentially skip this first step.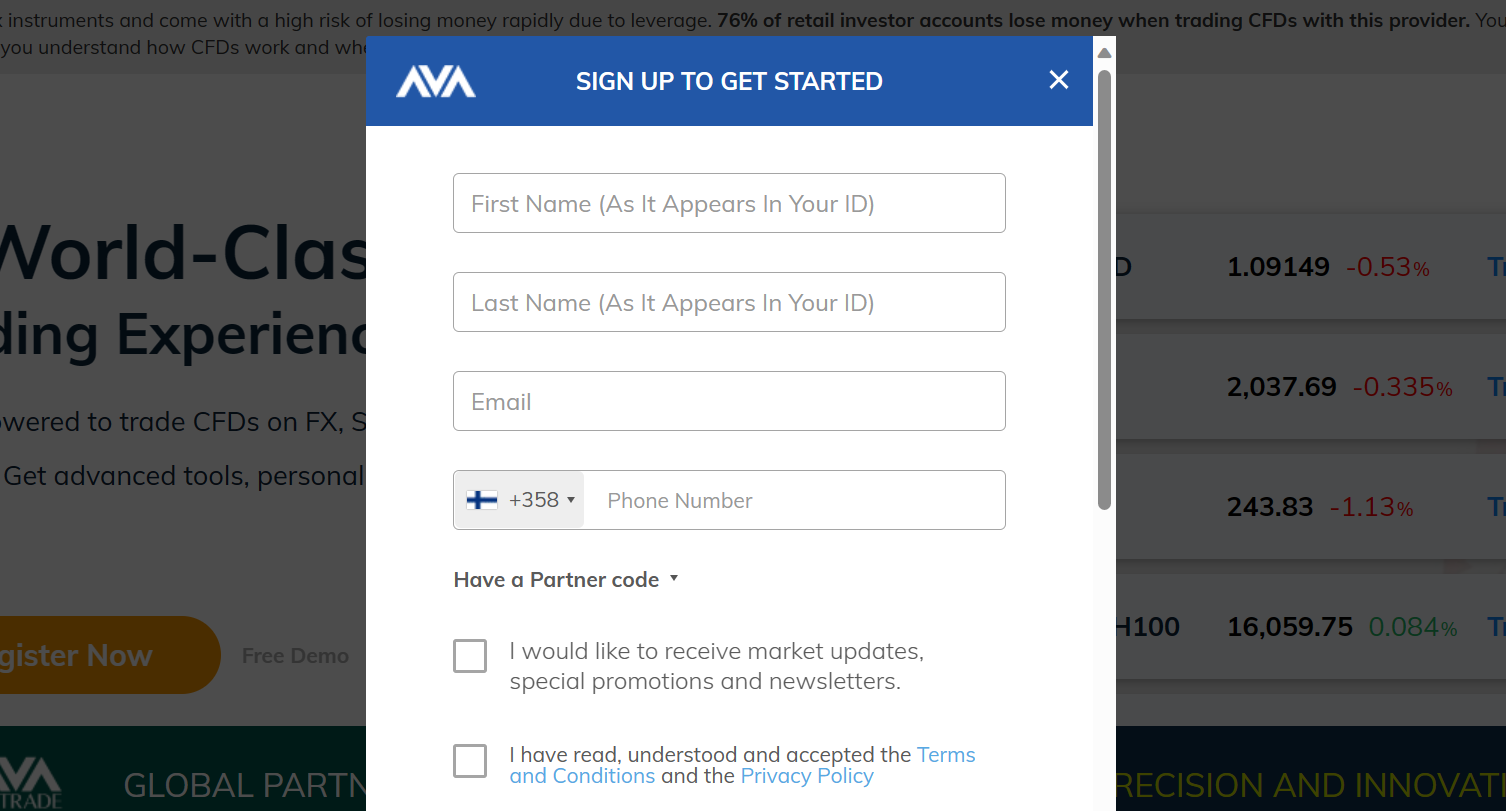 67% of retail investor accounts lose money when trading CFDs with this provider. You should consider whether you can afford to take the high risk of losing your money.
Step 2: Verify Your Identity
The next step would be to verify your identity. This is called a KYC procedure, and it is required by every regulated broker. It is done for your protection, as someone who might be trying to impersonate you would not be able to provide this information. AvaTrade will need you to upload a photo of your ID, driver's license, or passport, as well as your bank statement that is not older than 3 months.
Step 3: Deposit Funds
Once your account is created and verified, your next step will be to deposit some funds. This is very easy to do through a 'Deposit Funds' button on the bottom-left side of the dashboard. Simply click it, and a new window will pop up, where you can enter the desired amount, choose a payment method and fill in the necessary details. After that, just click the Deposit button, and your funds will arrive shortly.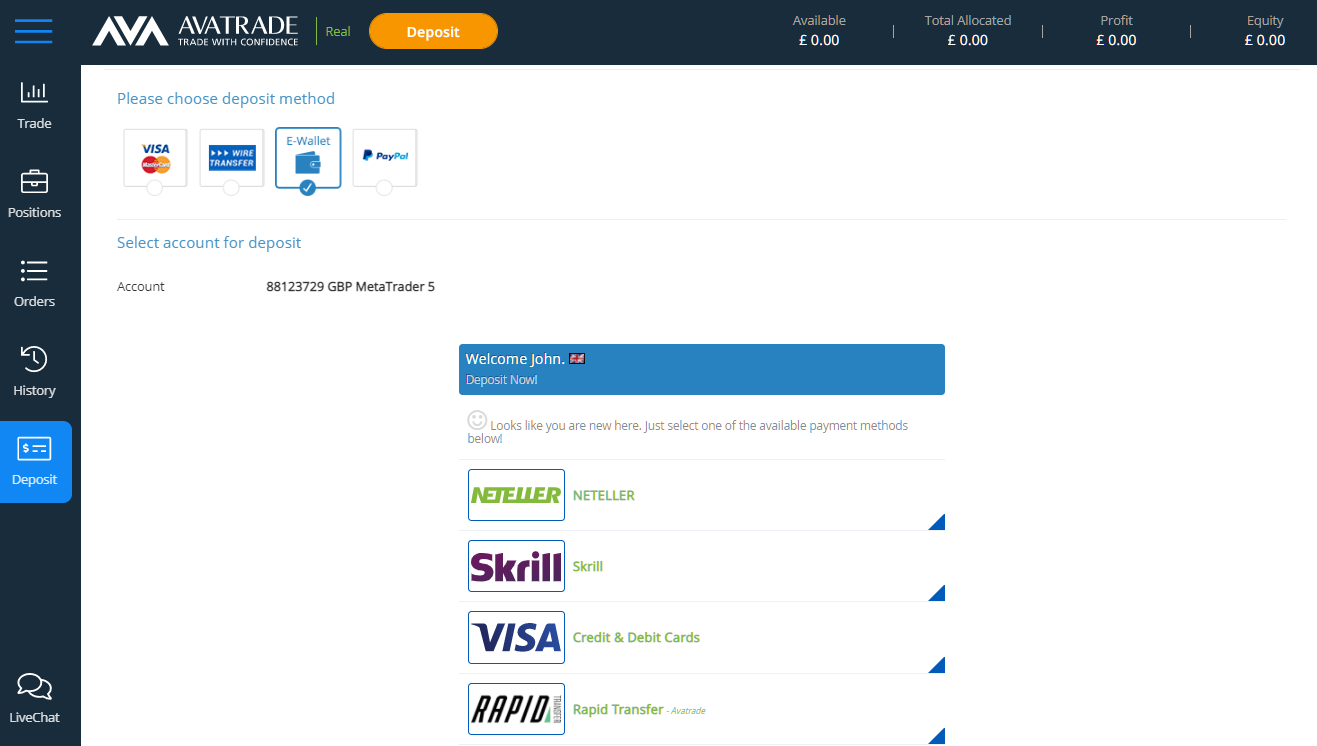 Step 4: Request an Islamic Account
This next step is crucial for all Muslim traders, who are required to change from a standard to Islamic account with AvaTrade. All they need to do at this point is contact customer support, which is available 24/5, and request to change their account to an Islamic one. The account status will be changed within one or two business days, and after that, you will be ready to start trading forex with no overnight fees.
Step 5: Start Trading
Finally, once your Islamic account is activated, you can start trading. Simply search the currency pair that you wish to trade, or go to the 'currencies' section of the platform, where you will see all of the offered trading pairs. Then select the one that you wish to trade, and click the trade button. Enter the details in the new window, and click 'Trade.'
67% of retail investor accounts lose money when trading CFDs with this provider. You should consider whether you can afford to take the high risk of losing your money.
Best Islamic Forex Broker For 2023 – Conclusion
You are, of course, free to use whichever platform you prefer. However, when it comes to our research, it suggests that AvaTrade is the best platform for Muslim broker traders, overall. Keeping forex trading halal is a priority, and doing it with AvaTrade as the best Islamic forex broker is easy.
It offers plenty of currency pairs, it eliminates overnight fees for Muslim traders, it is easy to use, and it is even one of the best platform for novice traders. The only downside is that the minimum deposits will be noticeably higher — from $50 for non-Muslim retail accounts to $1,000 for Islamic accounts. However, given that the overnight fees are removed, it ends up being the same for everyone in a fairly short period of time.
67% of retail investor accounts lose money when trading CFDs with this provider. You should consider whether you can afford to take the high risk of losing your money.
FAQs
What is a swap charge in forex trading?
Do Islamic forex accounts cost extra?
How much money do I need to open an Islamic account?
Is forex trading halal in Islam?
Can I trade with leverage with an Islamic forex broker?