How to Trade Bitcoin – Beginner's Guide
Fact Checked
Everything you read on our site is provided by expert writers who have many years of experience in the financial markets and have written for other top financial publications. Every piece of information here is fact-checked. We sometimes use affiliate links in our content, when clicking on those we might receive a commission - at no extra cost to you. By using this website you agree to our terms and conditions and privacy policy.
Market capitalization for cryptocurrencies reached the much-anticipated figure of $3 trillion in November 2021, illustrating the possibilities a decentralized currency can offer. In 2023, market capitalization is expected to remain above $2 trillion.
Cryptocurrencies such as Ethereum, Litecoin, and others are also worth keeping an eye on since they support several use cases, including data storage, gaming, finance, and so on.
Is investing in cryptocurrencies in 2023 a good idea given this? In this guide, we'll discuss the most pressing questions about how to trade Bitcoin, how to build a good crypto investment portfolio and the future of the last decade's best performing financial asset.
Where To Trade Bitcoin 2023– Overview
Before going into HOW to trade Bitcoin, it's a good idea to look at the different trading platform options that are available to you. Each platform comes with unique features and benefits that will impact your overall trading experience. To make things easy, go through each of the options below to decide which is best for you.
Centralized Trading Platform
Social Trading and Analytics Platform
Decentralized Trading Platform
eToro

The first type of platform that you could choose to use is a centralized platform such as eToro.
eToro is a popular option amongst traders, partly because the platform is highly regulated in many countries around the globe. Additionally, eToro offers a range of assets as well as Bitcoin which makes it a good platform to use if you are looking to diversify your portfolio.
You could choose eToro if:
You are looking for a platform that is regulated
You are hoping to trade with a low minimum deposit (you can place trades from just $10).
You would like to trade other assets, as well as cryptos.
eToro might not be the best for:
Crypto traders who want to access a wide range of crypto assets (eToro only lists a limited amount).
Traders who want to automate their trading
Traders who want to use a decentralized platform that is not controlled by a third party authority.
Cryptoasset investing is highly volatile and unregulated in some EU countries. No consumer protection. Tax on profits may apply.
Dash 2 Trade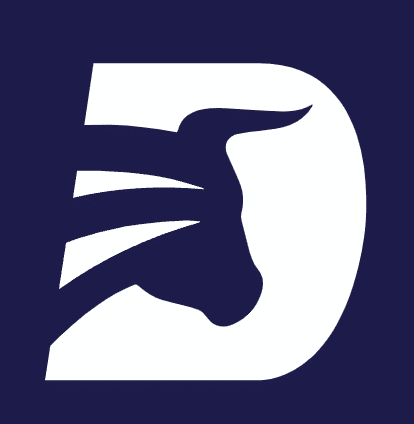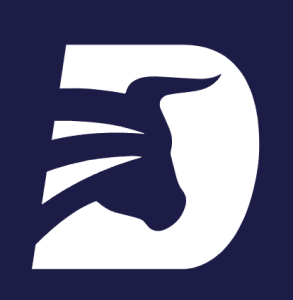 Platform's like eToro are well known however, they often do not offer everything that they could to help traders make the best trading decisions. This is where social trading and analytics platforms, such as Dash 2 Trade, come in.
Dash 2 Trade is a brand new trading platform that aims to solve this issue by providing traders with absolutely everything that they need to trade crypto assets, learn about trading and navigate the market with confidence. For this reason, Dash 2 Trade could be considered as the best platform for beginner's who want to learn instead of trading blindly.
You could choose Dash 2 Trade if:
You would like to receive expert analysis and insight that will help you to make profitable trades.
You would prefer to use a blockchain based platform that is focused solely on crypto trading.
You would like to diversify your portfolio with crypto assts that aren't offered by centralized exchanges.
Dash 2 Trade might not be the best for:
Traders who are looking to trade the traditional stock market as well as Bitcoin
Traders who want to use a platform that is regulated
Traders who have no experience with blockchain technology or crypto
Your money is at risk.
Pancake Swap
The problem with trading through a centralized platform is that your account can be affected by third-party decisions. This is why experienced crypto traders often choose to use a decentralized platform such as PancakeSwap.
PancakeSwap swap is build on blockchain technology and accounts cannot be accessed by anyone other than the person who creates them. To trade on a decentralized exchange (DEX), you will need to have a crypto wallet that is compatible with the assets that you would like to trade. All transactions are executed using smart contracts which reduces the need for any third-party involvement.
You could choose a DEX if:
You want to avoid losing your funds due to third-part decisions
You have experience with blockchain technology and have access to a crypto wallet.
You would like to trade NFTs as well as Bitcoin
A decentralized exchange might not be the best for:
Beginners who have no experience with blockchain technology
Traders who want to trade the traditional stock market
Traders who want to use a platform that is regulated
How to Trade Bitcoin – Step by Step Guide 2023
Follow these steps to begin trading BTC on eToro. Trading on eToro requires just a few minutes to complete 4 main steps. First, let's look at how to trade bitcoin on eToro.
Step 1: Open an Account with eToro

67% of retail investor accounts lose money when trading CFDs with this provider. You should consider whether you can afford to take the high risk of losing your money.
Joining eToro is as simple as going to the homepage and clicking on "Join Today." A short form will appear, ask for your personal information, and give you instructions on setting up your login details. You can sign up using your Facebook or Google account to remember your username and password.
Step 2: Upload ID
Next, upload a copy of your I.D. to prove your identity. Before you can trade bitcoin, eToro must perform KYC (Know Your Customer) on you. This process involves two steps. The first is to verify your identity by uploading a copy of your passport, driving license, or visa. Then, after you upload a utility bill or bank statement, you will be asked to verify your address.

It does not take long for eToro to respond to your documents, and most accounts can be verified within hours.
 Step 3: Deposit Funds
Afterward, it must be deposited into your account. A minimum deposit of 200 GBP is required. Various deposit methods are available. Either bank transfer or credit/debit card can fund an eToro account. In addition, E-wallets such as PayPal and Skrill are accepted. Besides USD, GBP, and EUR, you can add additional currencies to your account. There are no fees or charges associated with withdrawals, and they appear almost immediately in your account.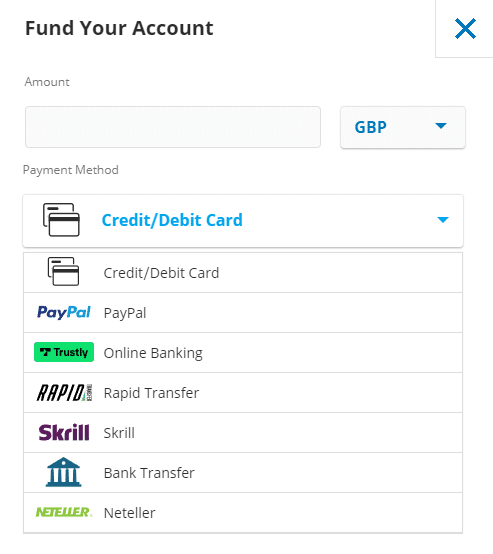 Step 4: Trade Bitcoin
Then you can trade Bitcoins. Enter the amount in the search bar, then click the order button to purchase Bitcoin or BTC.
What is Bitcoin?
The currency Bitcoin (BTC) is the leading cryptocurrency globally, and it is considered highly speculative. Before investing in Bitcoin, it is important to understand how it works. The digital currency was first launched by an unknown developer named Satoshi Nakamoto in 2009, resulting in its popularity and scalability. As well as inventing the technology that has enabled Bitcoin to achieve its current level of popularity and scalability, Satoshi Nakamoto is also credited with inventing the concept of Bitcoin itself. There is no central bank or owner of Bitcoin. Fundamentally, Bitcoin is a decentralized digital currency. Due to its decentralized nature, there can be no manipulation of it.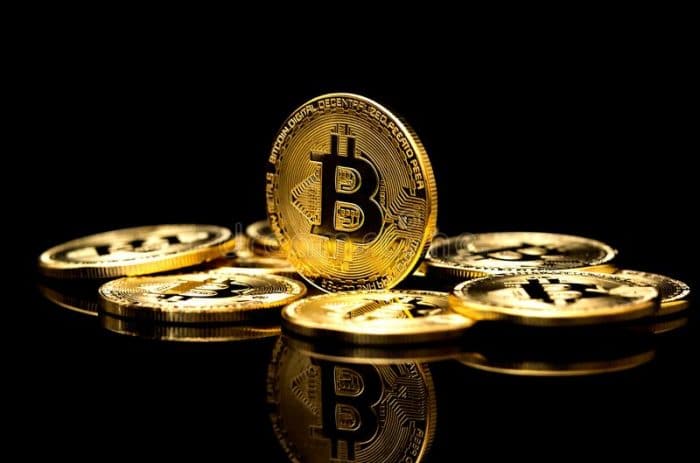 It is impossible to manipulate or print Bitcoin instead of traditional currencies like the dollar and pound. Bitcoins are automatically generated every 10 minutes. The price will rise as more Bitcoins are created. It is possible to transfer bitcoins between accounts. Despite this, many people still purchase bitcoins as an investment tool. The value of bitcoin will increase in the future, which will allow them to cash out at a higher price in the future.
Bitcoin ETFs
Through bitcoin exchange-traded funds (ETFs), investors can indirectly participate in the Bitcoin market. It is prohibited for investors to hold and trade Bitcoins on larger exchanges if they hold Bitcoin ETFs
In October, a Bitcoin future exchange-traded the New York Stock Exchange launched a fund. In contrast to real Bitcoin, futures contracts usually back ETFs that track Bitcoin futures. Exchange-traded funds are regulated financial products. As ETFs and Bitcoins grew in popularity, their convergence was inevitable. Investing directly in the bitcoin market through Bitcoin ETFs eliminates the need to purchase bitcoins directly. The current value of Bitcoin is 54.35 lakhs based on our currency conversion.
Bitcoin CFDs
Cryptocurrencies have also gained interest as alternatives to traditional investments or CFDs.
Due to the widespread media coverage created by its spike in value, the price of bitcoin jumped to more than $19,000 by December. By December of that year, Bitcoin's value had climbed to over $19,000 from around $1,000. Trading becomes more important when prices move rapidly.
Established exchanges like CBOE and CME have begun to offer Bitcoin futures contracts, further validating the new asset class.
The most common way people learn about cryptocurrencies is to purchase the actual currency and invest their money there. There are disadvantages, however. The first thing to know is that cryptocurrency transactions take longer to process than instantaneous forex trades. Furthermore, unregulated exchanges have compromised Ethereum and Bitcoin wallets.
Bitcoin Futures
Like stocks, ETFs can be purchased or sold. However, unlike mutual funds, ETFs can be traded and sold anytime during market hours. Bitcoin ETFs, for instance, allow contractual agreements between investors to buy or sell Bitcoin at an agreed-upon price in the future. Typically, commodity trading is used to achieve this.
67% of retail investor accounts lose money when trading CFDs with this provider. You should consider whether you can afford to take the high risk of losing your money.
Advantages of Trading Bitcoin
1. Lightning Fast Transactions:
A transaction involving fiat currency takes days, even weeks, to complete. That is not the case with cryptocurrencies. No matter what time it is, your money will be sent instantly! There are no middlemen, so there is no waiting time or hassle. Visit the Bitcoin Loophole website to send your friend Bitcoin from another country. When you enter the recipient's bitcoin address, the transfer will be carried out without any limits (unless the recipient reverses the transfer).
2. Lower Transaction Fees:
Would it be possible to withdraw money from your bank account for more than $35? You may be charged if you withdraw more than $1000. Unlike Bitcoin transactions, Bitcoin transactions are fee-free, except for a small transaction fee (for processing the transaction). So you do not have to worry about this either.
3. Privacy:
For those who value privacy, bitcoin transactions are anonymous. Bitcoin wallet owners (s) have a public key that serves as their bitcoin addresses, and this key is the only information required to execute a transaction. Unlike credit cards, Bitcoin requires your name, address, or other information. To accept payment, you only need the recipient's address!
Risks of Bitcoin Trading
1. Young Technology
The development of cryptocurrency is in its very early stages at this time. Bitcoin has been around for about ten years now, but it has not evolved into something truly solid. Due to all the changes in the market over the past few years, it is difficult to predict the market's future. Bitcoin may soon lose its meaning. Investors should approach this investment with caution and due diligence. Take steps to secure your funds in anticipation of the market's future.
2. Currency Or Investment Opportunity?
Cryptocurrencies have the potential to be powerful mediums of exchange online. Buyers, however, tend to use bitcoins as investments in the same way they buy stocks. Some consider bitcoin to be a good retirement investment. Nevertheless, investors face risks when there is no regulation, no physical collateral, and always shifting markets. Bitcoin may have potential benefits, but caution is recommended. It is better to invest in small amounts and take small steps.
3. Financial Loss
Bitcoin is sometimes referred to as a Ponzi scheme, where those at the top profit from the ignorance of others. As more people buy bitcoins, the bubble economy expands. When the bubble bursts, bitcoin will become worthless. Many people will hold onto cryptocurrency, hoping to sell it, but cannot do so because of the bubble. A very painful financial loss results from the investment, which does not yield a return.
Can You Trade Bitcoin in the US?
Bitcoin is currently the most accessible of several cryptocurrencies. Bitcoin can be purchased through several platforms today, including exchanges, brokerages, crypto wallets, and even electronic wallets like PayPal. It can also be traded through online trading tools such as Chain Reaction, Immediate Experience or Bitcoin Method.
The eToro brokerage platform is available to all residents. It is attractive to younger investors because of its simplicity, ease of use on mobile devices, and the ability to copy other traders. People feel more at ease when buying and selling complex assets more easily, such as Bitcoin. With eToro, there are no commission fees, so you get to keep more of your hard-earned money.
67% of retail investor accounts lose money when trading CFDs with this provider. You should consider whether you can afford to take the high risk of losing your money.
Bitcoin Trading Strategies
1. Do Your Research
DYOR is popular in crypto lingo. However, before investing, be sure to do your research.
Make sure you gather as much information as possible. It's also possible to find good information online or via social media from experts. In addition, you can find many review sites that provide good analysis.
2. Beware of Fraudulent Schemes
Despite its largely unregulated nature, the cryptocurrency market attracts scammers and individuals searching for victims. Therefore, before investing in any cryptocurrency platform, consider its security level. Online reviews can help you with this.
Additionally, we recommend dealing with only licensed brokers. eToro, which is regulated in several countries, has an excellent track record of success, and using a service such as this is much safer.
3. Only Invest Funds You Can Lose
Cryptocurrencies are risky in general, and Bitcoin is no exception. So invest only money you can afford to lose as a precaution.
You shouldn't have to lie to yourself or take out a loan to invest in Bitcoin. Instead, invest only when you have enough money to lose if things go wrong, and be prepared to lose your capital.
Even if you're a newbie, investing and trading in Bitcoin is easy. Your trading and financial skills will improve along the way. Before you know it, you will be making a lot of money.
Is Too Late To Buy Bitcoin?
Last week, when Bitcoin reached a new all-time high of nearly $67,000 per coin, many individuals thought they did not get the opportunity to invest in Bitcoin due to its high price. The question they are asking is, "Is it too late to buy Bitcoin?".
If every Bitcoin is mined, staked, and locked in a safe online vault or on a cold storage device, it will only be too late. The end of money is near, especially if you consider that there are nearly 48 million millionaires around the world, and there will only ever be 21 million Bitcoins produced.
In conclusion, even at these high Bitcoin valuations, it's a good idea to dollar cost average, or put as much into bitcoin each week as it's possible, every month even if you can't afford it. Particularly since individuals can purchase fractional amounts of the grandfather of all crypto-currencies. The coin's value will likely increase even more once it has been purchased and stored away for good.
Best Platforms to Trade Bitcoin in the US
1. eToro – Overall Best Place to Trade Bitcoin

Bitcoin traders enjoy trading on eToro, a favorite of crypto investors. This online broker provides a range of assets and markets so that you can invest in leading digital currencies. In addition to Bitcoin, Ethereum, and Ripple, you can buy Ave, Kyber Network, and Augur Defi coins.
Several factors have contributed to eToro's growth to a client base of over 20 million investors. To begin with, eToro is an easy platform to use, so even if this is your first time buying Bitcoin online, eToro can handle it. Also, eToro offers no-fee Bitcoin trading due to its extremely low commission rates.

Bitcoin brokers that can compete with eToro as far as fees are concerned are difficult to find. eToro does not charge commissions. The online broker allows you to buy Bitcoins without commission. However, there is a 0.5% F.X. for deposits with the broker.
You can withdraw and deposit to Toro through various popular channels, such as PayPal, Neteller, debit, and credit cards.
eToro is heavily regulated. Among its licenses are those from the Financial Conduct Authority (FCA) of the United Kingdom, the Cyprus Securities and Exchange Commission (CySEC), and the Australian Securities and Investment Commission (ASIC). In addition, it is registered with the Securities and Exchange Commission (SEC) and the Financial Industry Regulatory Authority (FINRA).
eToro fees
| | |
| --- | --- |
| Fee | Amount |
| Stock trading fee | Free |
| Forex trading fee | Spread, 2.1 pips for GBP/USD |
| Crypto trading fee | Spread, 0.75% for Bitcoin |
| Inactivity fee | $10 a month after one year |
| Withdrawal fee | $5 |
Pros:
Debit/credit cards and bank transfers are accepted
with no commission on bitcoin purchases
$25 is the minimum deposit
There are more than 2,400 global shares and 250 ETFs
CFD markets are also available
Copy-trading social network
FCA, ASIC, and CySEC licensed
SEC and FINRA approved
Cons:
67% of retail investor accounts lose money when trading CFDs with this provider. You should consider whether you can afford to take the high risk of losing your money.
3. Coinbase – Largest Crypto Exchange in the US

Coinbase is the largest crypto exchange on the market. Customers will have access to a clear interface and a large range of trading pairs on the exchange.
Coinbase is the largest exchange for cryptocurrencies in the U.S., located in Wilmington, Delaware. Even beginners can trade on Coinbase because of the interface's ease of use. However, experienced traders can also use Coinbase Pro.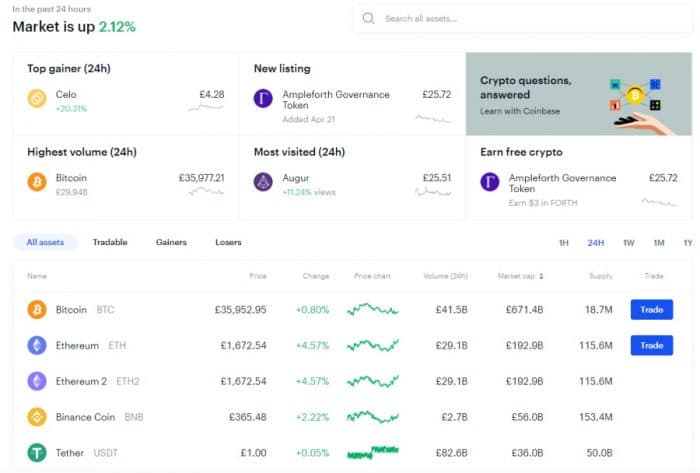 Coinbase is another popular cryptocurrency company. Coinbase Pro offers both exchange and trading. Additionally, users can access a business payment platform, custody services, and cryptocurrency COIN.
Coinbase fees
| | |
| --- | --- |
| Fee | Amount |
| CFD trading fee | Variable spread |
| Forex trading fee | Spread. 0.8 pips for GBP/USD |
| Crypto trading fee | Commissions starting at 0.50% |
| Inactivity fee | Free |
| Withdrawal fee | 1.49% to an account in the United States |
Pros:
The simple interface is easy to understand for new users and experts alike.
The Coinbase exchange is one of the most liquid exchanges in the world, and transactions run quickly
Coinbase supports many altcoins
Low minimum balance requirement
Cons:
Complex fee schedule
Trading on other platforms is more expensive
Your money is at risk.
4. Binance – Top-Rated Crypto Exchange to Trade Bitcoin

Binance is the largest crypto exchange in terms of daily trade volume among all crypto exchanges. Binance has more than $50 billion in daily trading volume, which places it among the world's most popular exchanges. Binance users are able to take advantage of quite a few different features on the exchange.
With the exchange, you will be able to access many different cryptocurrencies, such as Bitcoin and Ether, as well as gain access to great liquidity as most assets see a high level of trading activity.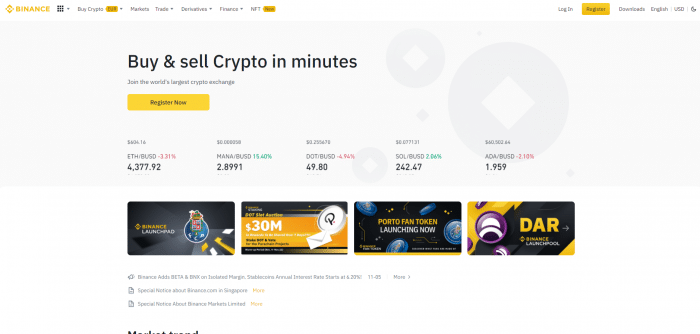 Binary offers trading commissions on its platform that starts at about 0.1 percent apiece, and it has easy-to-follow KYC procedures. In addition to crypto futures and leveraged trading, Binance also provides users with access to crypto futures, allowing them to buy more crypto than they really own.
Bitcoin can also be purchased using fiat currency through Binance. Depending on where you live, you might have to wait a few days for your funds to arrive if you live in a country where bank transfers are relatively inexpensive. Therefore, if you wish to be able to pick up your winnings as quickly as possible, you might consider using your credit or debit card.
Binance fees
| | |
| --- | --- |
| Fee | Amount |
| CFD trading fee | Variable spread |
| Forex trading fee | Variable spread |
| Crypto trading fee | Commission starting from 0.1% |
| Inactivity fee | Free |
| Withdrawal fee | 0.80 USD (Bank Transfer) |
Pros:
There are currently more than 100 cryptos available on the market
The fees for trading are low compared to other exchanges
Provides support for debit/credit cards and bank transfers
There is a lot of buzz surrounding the cryptocurrency scene
Cons:
Beginners are not recommended to make investments
At present, debit and credit cards have high fees associated with them
Your money is at risk.
5. RobinHood – Friendly Bitcoin Platform

Robinhood, an online brokerage founded by Vladimir Tenev and Baiju Bhatt, was launched in 2013 and is based in the U.S. In its mission statement, the platform claims to democratize finance for all. That is achieved by allowing the Average Joe trader to invest without paying any commissions or requiring any minimum stakes.
With Robinhood, you have access to a good number of US-listed stocks and ETFs (NYSE and NASDAQ). In addition, Crypto trading markets and even stock options are also available for investment. In addition to offering a fee-free service, Robinhood is also very easy to use.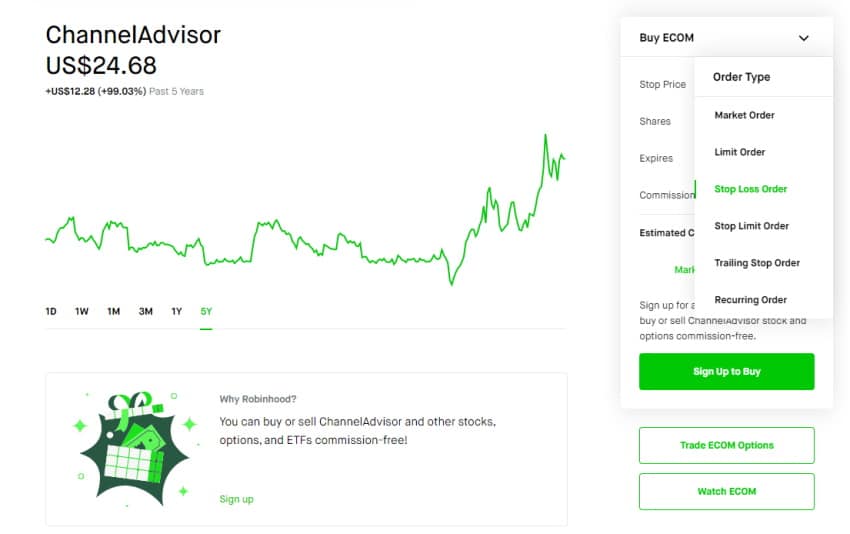 It takes minutes to sign up and invest in an asset – and no experience is needed. Robinhood has grown exponentially over the past few years, with a client base exceeding 10 million traders. Australia is the first country on the broker's list to enter. In 2021, Robinhood will go public.
Robinhood fees
| | |
| --- | --- |
| Fee | Amount |
| CFD trading fee | 0% |
| Forex trading fee | Not Supported |
| Crypto trading fee | 0% |
| Inactivity fee | Free |
| Withdrawal fee | 0% |
Pros:
Access to more than 5,000 US-listed stocks and ETFs
Cryptocurrencies and stock options trades
Commission-free
No minimum balance requirement
A few dollars will get you started in trading
Heavily regulated
Cons:
Only 250+ international stocks are supported
No trading of forex or commodities
No mutual funds
People were prevented from purchasing stocks after the Gamestop scandal
No debit card or e-wallet deposits
Basic for experienced traders
Your money is at risk.
6. Kraken – Lower Price Than Competitors

Among the largest and oldest cryptocurrency exchanges, Kraken was founded in 2011. Since its launch in 2013, it has attracted over 4 million users. Users can also trade and stake 66 different cryptocurrencies on the platform. Its main feature is that FinCEN regulates Kraken in the U.S. and FINTRAC in Canada as a Money Service Business (MBS). In addition, these agencies govern several affiliate businesses, including the UK FCA, Australia's AUSTRAC, and Japan's FSA.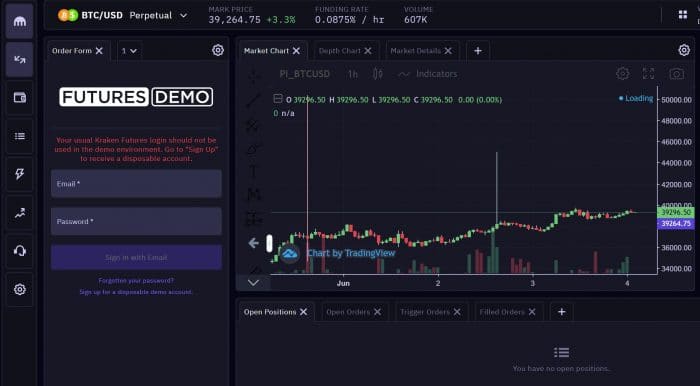 Among Kraken's many features, it allows traders to trade futures of cryptocurrencies, which is not possible with most other platforms. Additionally, it is easy to use and offers high margins depending on the user's currency. You can trade BTC with leverage of up to 10x, for instance, on Kraken.
Kraken fees
| | |
| --- | --- |
| Fee | Amount |
| CFD trading fee | Variable spread |
| Forex trading fee | Variable spread |
| Crypto trading fee | Starting from 1% |
| Inactivity fee | Free |
| Withdrawal fee | 0.5% for Bitcoin |
Pros:
Advanced charting platform with multiple technical indicators
Support for trading 66 pairs and futures
Easily accessible to beginners
Margin trading available
Staking is a way to earn cryptocurrency
Lower prices than competitors
Cons:
Limited deposit and withdrawal methods
Customer service can take some time to respond
Your money is at risk.
How to Trade Bitcoin in the US – Fee Comparison
| | | | |
| --- | --- | --- | --- |
| Platform | Crypto trading fee | Inactivity fee | Withdrawal fee |
| eToro | Spread, 0.75% for Bitcoin | $10 a month after one year | $5 |
| | | | |
| Coinbase | Commission, starting from 0.50% | Free | 1.49% to a U.S. bank account |
| Binance | Commission, starting from 0.1% | Free | 0.80 EUR (SEPA bank transfer) |
| RobinHood | 0% | Free | 0% |
| Kraken | Commission, starting from 1% per trade | Free |  0.0005 for BTC |
Conclusion
The future of finance will be shaped by Bitcoin. Bitcoin will be around for a long time. Over the past few years, crypto exchanges markets have grown rapidly. Regulators can't ignore a trillion-dollar industry. Many governments recognize digital currencies informally or formally because of this.
Goldman Sachs recommends that those skeptical about cryptocurrency invest a portion of their portfolio into these blockchain assets. Due to cryptocurrencies, buying and selling goods and services will be radically altered within a short time frame.
Market research and analysis can produce huge returns on investment despite the volatility of crypto assets.
To do your background research on any cryptocurrency, we recommend you use eToro since it provides you with expert analysis, trading strategies, crypto price analysis, and other information that will help you decide whether to invest or not.
A regulated broker can also make investing in cryptocurrency easier in the US. One of the most prominent features of this platform is the ability to copy trades made by experienced traders.
eToro – Best Platform to Trade Bitcoin With 0% Commission in the US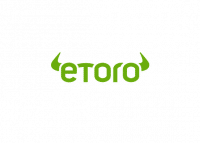 67% of retail investor accounts lose money when trading CFDs with this provider. You should consider whether you can afford to take the high risk of losing your money.
FAQs
What are the best Bitcoin trading platforms in the US?
Can I trade Bitcoin ETFs in the US?
How to learn to invest in Bitcoin?
Is Bitcoin trading illegal in the US?
How much money do you need to trade Bitcoin in eToro?