Best Crypto Exchanges & Bitcoin Trading Platforms Australia
Fact Title
fact tooltip may be found in theme options under general.
Buying and selling cryptocurrencies like Bitcoin, Ethereum, and Ripple requires finding a top-rated crypto trading platform that will meet your needs. Choosing a crypto trading platform can be challenging when selecting hundreds of options. The best cryptocurrency exchanges of 2023 are revealed in this guide.
As part of our search for the best crypto exchanges and Bitcoin trading platforms in Australia, we looked at platforms that offer low fees and commissions, plenty of crypto markets, good customer support, and a safe and secure trading environment.
Best Crypto Exchanges & Platforms Australia List 2023
Best Cryptocurrency & Bitcoin Exchanges in Australia Reviewed
There are a lot of crypto exchanges operating in the online space that are unregulated. That makes finding a trustworthy provider difficult.
In addition to safety, you should also consider key metrics around payments, pricing, trading tools, supported markets, and user-friendliness.
1. eToro – Overall Best Crypto Exchange Australia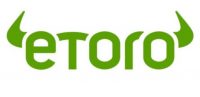 Look no further than eToro if you seek a low-cost, safe, and convenient crypto trading platform. Sixteen digital currencies are available on this top-rated platform. Among these are Bitcoin (one of the best cryptocurrencies to buy), Ripple, EOS, Cardano, Ethereum, Litecoin, SafeMoon, and more.
eToro does not charge commissions when buying and selling digital assets such as the best metaverse crypto coins or the best ERC 20 Coins, unlike other crypto trading platforms. As a result, you can trade in a commission-free environment with the provider.
Furthermore, there are no ongoing fees, so you can keep your crypto investment for as long as you like. eToro offers a CFD trading facility for crypto coins along with the ability to buy and sell digital coins outright. It's the best Bitcoin Trading platform for Australian clients.
The CFDs cover hundreds of crypto-to-fiat (such as ETH/USD) and crypto-to-crypto (such as BTC/XRP) pairs, all of which you can trade with leverage. Additionally, you can even go short when trading crypto CFDs on eToro. It's handy if you think a certain digital currency is overvalued and wish to take advantage of it.
Either you buy cryptocurrencies, or you trade CFDs on eToro. The minimum stake is just $25. First-time crypto traders will benefit from this since it is a great way to learn about this industry. In addition, the fact that eToro offers automated crypto trading tools makes it stand out to us.

Firstly, you have CopyPortfolios. It is possible to access various diversified crypto assets like the best DeFi coins through these professionally managed portfolios. CopyPortfolio will be updated with the addition of, removal of, and rebalancing of assets after the team feels this is necessary. In addition, eToro offers a Copy Trading feature.
With this, you can copy seasoned crypto traders like for like at a proportionate amount to your investment (minimum $200). eToro follows all regulations and safety procedures. The platform is regulated by the FCA (UK), ASIC (Australia), and CySEC (Cyprus), as well as registered with FINRA.
As a result, Americans can now use the eToro platform to safely and legally buy cryptocurrencies (but not to trade CFDs). eToro accounts usually open in under 10 minutes since the provider can verify your ID automatically. Debit/credit cards, e-wallets, and bank transfers are all acceptable ways to fund your account. In addition, at eToro, you can buy Bitcoin with PayPal. With all this, eToro is the best crypto exchange Australia for you.
eToro fees
| | |
| --- | --- |
| Fee | Amount |
| Crypto trading fee | Bitcoin spread, 0.75% |
| Inactivity fee | After one year, $10 a month |
| Withdrawal fee | $5 |
Pros:
Trading platform for altcoins that is extremely user-friendly
Spreads are tight on thousands of assets
No commissions at all
Other trading options include stocks, indices, ETFs, and cryptocurrencies
Overall Best Bitcoin Wallet
Deposit funds using an e-wallet, a debit/credit card, or bank account
Copy-trading and social trading
PayPal is accepted
Licensed by FCA, ASIC, and CySEC, and registered with FINRA.
Cons:
Technical analysis is not suitable for advanced traders
67% of retail investor accounts lose money when trading CFDs with this provider. You should consider whether you can afford to take the high risk of losing your money.
2. OKX- The Best Crypto Platform For Beginners and Experienced Traders In Australia

OKX is a platform based in Seychelles, and is available in Australia and other countries. This platform gives you access to around 100 cryptocurrencies as well as trading pairs. Among the cryptocurrencies offered by this platform are Bitcoin, Ethereum, Cardano, Dogecoin among others. An important feature is that this platform is always aware of new cryptocurrencies, as it constantly updates its offer.
Its main advantage is that it offers low commissions that can range from 0.01% to 08.0. But in contrast the platform does not show if it charges commissions for making a deposit, so we recommend checking if the method you are going to use to deposit funds is commission-free or not. Among the accepted methods are debit and credit cards or if you prefer a bank transfer.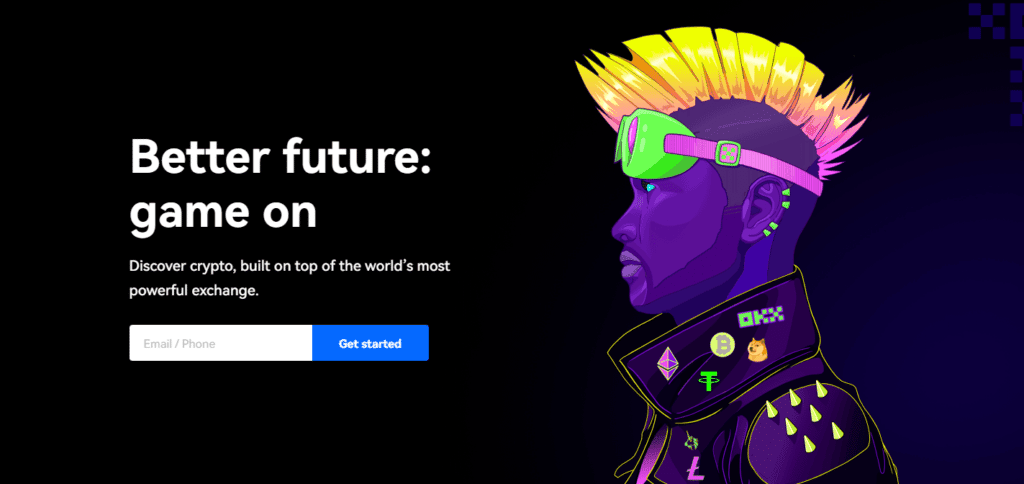 This platform can be used by both beginners and experienced users. Since the platform has educational material and advanced tools for trading cryptocurrencies. Thanks to the fact that it uses blockchain technology for its operation, it wants to become a platform where you can trade easily and quickly.
OKX fees:
Fee
Amount
Crypto trading fee
0.10% per trade
Inactivity fee
Free
Withdrawal fee
Depends on account verification level

 
Pros:
Low trading fees
 Zero OKX deposit fees
 Accepts multiple payment methods
 Huge selection of crypto coins
 Allows an extensive range of pro-trading options like spot, futures, and derivatives trading. Also, offer margin trading.
 It has an easy interface together with a separate mobile application
Cons:
Demo account service is not available
There are certain limitations for withdrawals
Your Money Is At Risk.
3. Crypto.com - One of the Best Crypto Exchanges Australia for Altcoins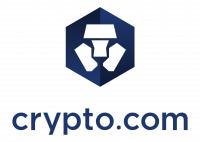 Many cryptocurrency exchanges are growing rapidly worldwide, including Crypto.com. A large team of developers and a knowledgeable marketing team make this one of the best performing sites with an excellent user experience. In addition, the platform's staking program offers a return of 14% annually on a portfolio of over 40 crypto altcoins and stablecoins.
CRO is Crypto.com's 12th most valuable digital coin, with a market cap of $16.6 billion. The platform is one of the most ambitious in the world. Furthermore, the company offers margin trading derivative trading and NFTs. Investments at Crypto.com start at $1. With all this, Crypto.com is one of the best crypto exchanges in Australia for you to trade altcoins and a top-notch crypto lending platform.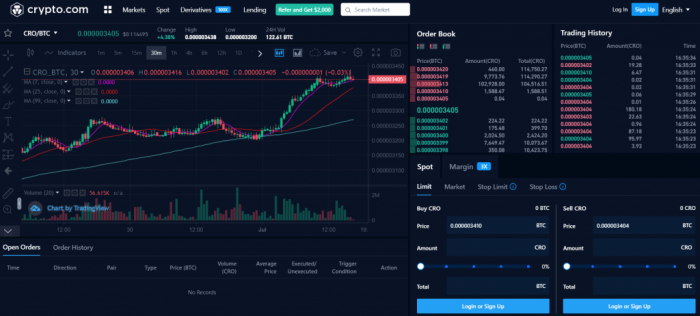 Crypto.com fees
| | |
| --- | --- |
| Fee | Amount |
| Crypto trading fee | 0.4% per trade |
| Inactivity fee | Free |
| Withdrawal fee | Free |
Pros:
Supports a wide range of cryptocurrencies
Competitive, transparent, and discounted fees
NFT Marketplace is available
Support an ecosystem for cryptocurrencies
Cons:
Fees are higher unless you use CRO
Customer service is poor
Trading fee discounts are difficult to navigate
Your money is at risk.
5. Binance – Best Cryptocurrency Exchange Australia for Low Fees and Day Traders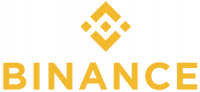 Binance could be the right platform for you if you're a crypto day trader - meaning that you actively buy and sell digital currencies to make frequent profits. It is now the most popular crypto trading platform despite being launched as recently as 2017. It frequently surpasses $10 billion in trading volume each day. One of the biggest advantages that Binance offers for day traders are its low fees.
The popularity of this crypto exchange with p2p can be attributed to several factors. In the first place, it hosts several crypto trading markets with hundreds of pairs. That includes major pairs such as BTC/USDT and BTC/ETH and many micro-cap markets.
Binance is also a good option if you are interested in investing in altcoins, such as Shiba Inu, IOTA, Dash Coin, and Monero, or if you want to invest in the best crypto to buy. Moreover, Binance offers very competitive trading fees and top-notch rates on crypto savings accounts, making it stand out. For example, the fees start at 0.10%, which means that a $1,000 order may cost you $1.
If you hold Binance Coin - the cryptocurrency native to the Binance platform - you can get this commission even further reduced. In addition, you can also get a reduced commission rate if you trade in large volumes with Binance. That is because many of Binance's traders are crypto traders. Binance is one of the best platforms to stake cryptos as well.
In addition, the platform supports bank account transfers and debit/credit card transfers. However, depending on your location, you might not be able to take advantage of this service. For example, the UK charges 2% for debit/credit card transactions, while Americans pay 4.5%.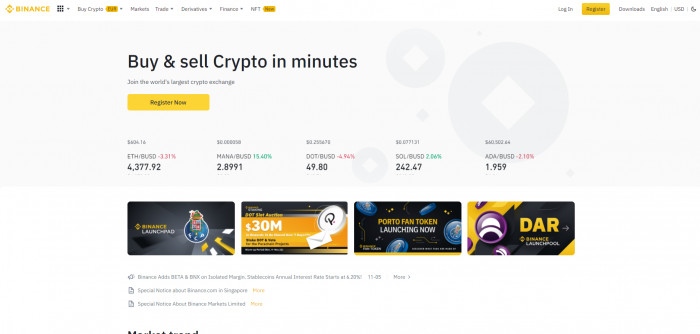 On this top-rated crypto platform, bank transfers are usually free, although you'll need to wait a few days for them to arrive. Nevertheless, Binance offers a variety of advanced trading tools once you open an account - which takes just 30 seconds if you aren't planning to use fiat currency.
There are many order types and in-depth capabilities for reading charts. A view of order book history is also available, which is particularly useful for experienced traders, in Binance's online platform to store your digital currency safely online platform. The company also offers a mobile wallet. Alternatively, you can withdraw your coins to a private Bitcoin wallet of your choice.
Binance stores most client funds in cold storage if you decide to keep your coins there. Additional features include two-factor authentication and I.P./device whitelisting. The 'SAFU' feature hosted by Binance is perhaps even more impressive. If the platform is hacked, this reserve pot will cover clients. With all this, Binance is one of the best crypto exchanges Australia for you.
Binance fees
| | |
| --- | --- |
| Fee | Amount |
| Crypto trading fee | Commission, starting from 0.1% |
| Inactivity fee | Free |
| Withdrawal fee | 0.80 EUR (SEPA bank transfer) |
Pros:
Customizable indicators on an advanced charting platform
View the Bitcoin trading order book and depth chart
Fees are extremely low with a discount for using BNB
FCA-regulated
Measures to ensure security
Cons:
There are no stop-loss or if-then orders
Customer service is only available via a ticket system
Your money is at risk.
6. Coinbase – Best Crypto Exchange Australia for Beginners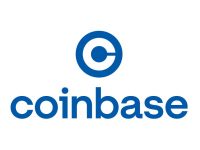 Most first-time investors turn to Coinbase as their first crypto exchange. It is safe, easy to use, and supports a variety of payment methods. With over 35 million customers, Coinbase supports a wide range of digital currencies that can be bought and sold easily.
Most of the top-20 cryptocurrencies in terms of market capitalization are included in this list, including Bitcoin, Ethereum, Bitcoin Cash, Safemoon, Ripple, Stellar Lumens, Tether, and Litecoin. Additionally, Coinbase offers several less popular digital currencies, including but not limited to Band, Maker, Graph, and NuCypher.
Coinbase offers a similar account opening experience - as it can verify ID documents quickly, just like eToro. Your funds can then be deposited through a debit card or bank transfer. If you choose the former, you can instantly purchase your chosen cryptocurrency. After the transaction is completed, the crypto will be added to your Coinbase account.
The crypto trading platform Coinbase is also a popular platform to invest in Bitcoin due to its great reputation. The platform, launched in 2012, provides some of the best security controls in the industry. It adheres to all relevant anti-money laundering regulations in the US and keeps 98% of its clients' funds in secure offline storage. Here you can buy the best new crypto coins.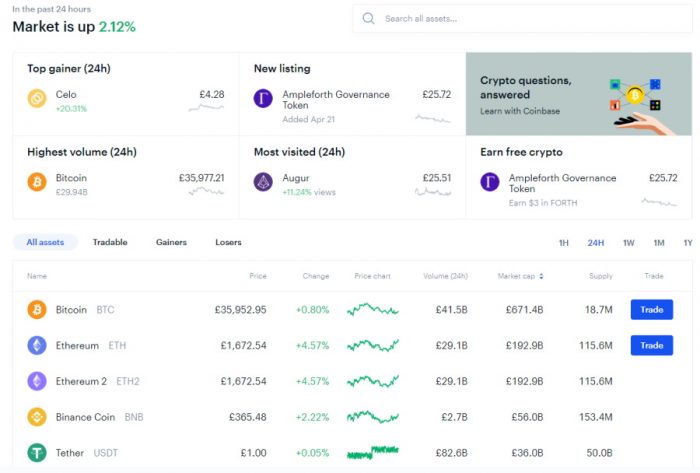 Two-factor authentication is also required. Whenever you log into your account, you will need to enter a unique code that you will obtain from your mobile device. If you want to add a layer of security, you can set up a 48-hour time-lock on withdrawals with Coinbase. Dogecoin trading platforms on Coinbase are among the best in the crypto sphere.
Despite that, Coinbase comes with a major flaw - it is one of the most expensive crypto exchanges on the market. With your debit card, you can, for instance, buy cryptocurrencies for 3.99%. However, the commission on buy and sell orders is 1.49% even though bank account deposits are free.
Additionally, this top-rated crypto exchange offers a trading facility in addition to enabling you to buy and sell cryptocurrencies. With Coinbase Pro, you can trade digital currency pairs at lower commissions. Initially, it charges 0.50% per slide, which is still high, but much less than the 1.49% it charges for buying and selling. With all this, Coinbase is one of the best crypto exchanges Australia for you.
Coinbase fees
| | |
| --- | --- |
| Fee | Amount |
| Cryptocurrency trading fees | Commissions starting at 0.50% |
| Fee for inactivity | It's free |
| Fees for withdrawals | 1.49 % to an account |
Pros:
An easy and fast way to buy and sell cryptocurrencies like Solana, Cardano, and Dogecoin online
Over 35 million customers and a great reputation
Deposits and withdrawals are supported by debit cards and bank transfer
Coinbase Pro offers advanced order types
The mobile app that is easy to use
Supports faster GBP payments
FCA-licensed e-money provider
Cons:
A fee structure that is complicated and expensive
Your money is at risk.
7. Coinmama – One of the Best Bitcoin Trading Platforms With a Debit/Credit Card

Coinmama is a good choice if you plan to buy a cryptocurrency and store your coins in a private wallet for several months or years. That is because Coinmama does not allow you to store your coins on the platform, unlike other crypto providers.
Coinmama will instantly send the digital currency when you enter your wallet address when making a purchase. Coinmama is particularly popular with those who wish to purchase cryptocurrency with a debit or credit card.
First, you must upload a copy of your government-issued ID, as well as a selfie. Coinmama does this to comply with anti-money laundering laws. Then, you just need to enter your card information and choose how much you wish to invest.
Coinmama hosts eight cryptocurrencies, including Bitcoin, VeChain, Litecoin, Bitcoin Cash, Ethereum, and Ethereum Classic. The process of making a Coinmama purchase should take you less than a few minutes once your Coinmama account has been verified. Furthermore, Coinmama lets you exchange your coins for fiat currency.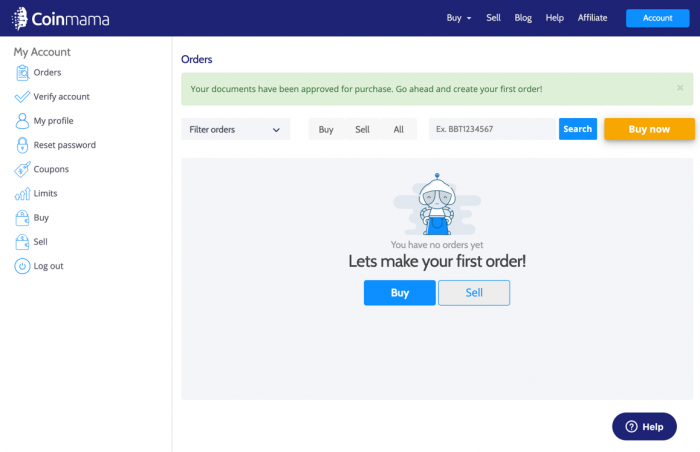 Coinmama offers a straightforward way to invest in crypto, but it is important to remember that the provider charges a lot for its services. For example, each cryptocurrency price you see on the platform is typically 2% less favorable than the current market rate.
The result is that you are indirectly paying a 2% fee, which is effectively a spread in all but name. Additionally, Coinmama charges a 3.90% trading commission when you buy and a 0.90% commission when you sell cryptocurrencies. If this wasn't bad enough, debit and credit card transactions are excessive fees.
The fee amounts to 5% of the transaction amount. Transferring funds from your bank account is cheaper but will delay the process. Upon entering your wallet address during a purchase, Coinmama will send the digital currency instantly. With all this, Coinmama is one of the best crypto exchanges Australia for you.
Coinmama fees
| | |
| --- | --- |
| Fee | Amount |
| Cryptocurrency trading fees | Commission of 3.90% (0.90 % on sell orders) |
| Fee for inactivity | Free |
| Fees for withdrawals | 5% |
Pros:
Buying Bitcoin and 7 other digital currencies
A typical purchase takes less than ten minutes from start to finish
Accepts debit/credit cards, SEPA, and SWIFT
Originally launched in 2013
The platform is very easy to use
Your private crypto wallet is automatically credited with coins
Cons:
Markup of 2% on Bitcoin trading rate and commissions of 3.90%
A 5% fee is charged for debit/credit card deposits
Your money is at risk.
8. Swyftx.com - Best Crypto Exchange With Most Coins In Australia
Swyftx is one of the best cryptocurrency exchanges in Australia, allowing you to buy and sell over 310+ cryptocurrencies with AUD. KYC/AML regulations are adhered to by the company, as it is registered with AUSTRAC. Since its opening in 2017, they have become one of Australia's most popular exchanges due to its rapid growth. Swyftx also offers its users a user-friendly desktop and app platform. As a result, the spreads and fees are low as well.
Towards the end of 2021, Swyftx plans to add staking to the platform. As a result, Crypto investors can earn interest on the 16 coins held in their Swyftx account by holding 16 coins. It is a risk-free method for newcomers and advanced investors to increase their crypto holdings.
Swyftx fees
| | |
| --- | --- |
| Fee | Amount |
| Crypto Trading | 0.6% |
| Inactivity Fee | No |
| Withdrawal Fee | Free |
Pros:
Easy sign-up and verification
You will receive $20 in BTC as a welcome bonus
Purchases in AUD instantly; no deposit or withdrawal fees
More than 310 cryptocurrencies are available for purchase, sale, and trading
16 cryptocurrencies can be staked
Low spreads and only 0.6% in fees
Cons:
Advanced traders cannot access advanced markets
New Zealand and Australia only
Your money is at risk.
9. Coinspot – Excellent Crypto Exchange With Lowest Fees In Australia
Russell Wilson, a renowned personality who gained experience creating online security software, founded CoinSpot (with its headquarters in Melbourne) in 2013 as an Australian cryptocurrency exchange.
Trading (buying, selling, or exchanging) cryptocurrencies on the platform are safe and reliable. In addition, the company is now a member of the Australian Digital Commerce Association, a nongovernmental organization known for its unwavering commitment to providing legal protection to its registered clients.
Those registered with CoinSpot (individuals, Super Fund investors, and companies) can instantly buy or sell cryptocurrencies (mostly Bitcoin). Additionally, they can speculate on crypto prices in the open market and earn potential profits.
CoinSpot fees
| | |
| --- | --- |
| Fee | Amount |
| Crypto Trading | 0.1% & 1% |
| Inactivity Fee | No |
| Withdrawal Fee | Free |
Pros:
The platform supports more than 200 cryptocurrencies.
No hacks were reported.
A user-friendly platform.
Transaction fees for crypto are relatively low.
Secure information systems.
Referral and affiliate programs offer a wide range of benefits.
Cons:
Fiat currency deposits are only available to Australian citizens.
Shorting coins is not permitted.
Your money is at risk.
10. Coinjar – Excellent Crypto Exchange With Crypto And Fiat Deposits
The company operating CoinJar is CoinJar Australia Pty Ltd (ABN 75 648 570 807). Based in Melbourne, it operates a cryptocurrency exchange. Asher Tan and Ryan Zhou founded the company in 2013, initially focusing on the Australian domestic market. Afterward, it expanded internationally into Europe, the UK, and several other nations.
With the exchange, users can instantly buy cryptocurrencies with a credit card or debit card, there are no deposit fees for BPAY and PayID, and there are low trading fees. You can also withdraw AUD without having to pay any fees.
Several features make CoinJar stand out. Its main feature is that it offers multi-currency deposits, which means users can deposit both crypto and FIAT currencies and even trade different crypto to FIAT currency pairs. Traders can also access all the exchange features from the mobile trading application, where they can trade while on the move. Additionally, CoinJar is known for its secure custody, customer support, and customizable layouts and interfaces.
CoinJar fees
| | |
| --- | --- |
| Fee | Amount |
| Crypto Trading | 1% |
| Inactivity Fee | No |
| Withdrawal Fee | Dynamical |
Pros:
A user-friendly interface makes it easy for anyone to feel at ease almost immediately.
CoinJar Card gives you easy access to your crypto even if you don't want to hoard it.
The only exception is American Express, which is not accepted.
Two-factor authentication.
Trading on the go is made possible with native mobile apps.
Cons:
Fees for Visa and Mastercard deposits are uncompetitive.
Only a limited number of crypto tokens are available for trading.
Your money is at risk.
11. Kraken – Best Crypto Broker for Leverage and Derivatives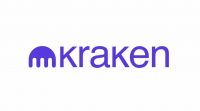 Kraken is a crypto trading platform that is especially popular among Europeans. If you need to transact in digital currency, Kraken is a good choice. Kraken enables you to purchase Bitcoin and other cryptocurrencies with fiat currency in the first place.
Depending on your location, depositing funds with a debit card may be possible. However, you will pay 3.75% + €0.25 in fees for this. In addition, direct debit card transactions include the trading commission since these are direct purchases.
Bank transfers can also be used to fund your Kraken account. Most of the time, this is free of charge. Moreover, bank transfer deposits require a minimum deposit of just $1. Fees start at just 0.16% on the Kraken platform. The platform offers lower fees for larger volume traders, as with most crypto trading platforms.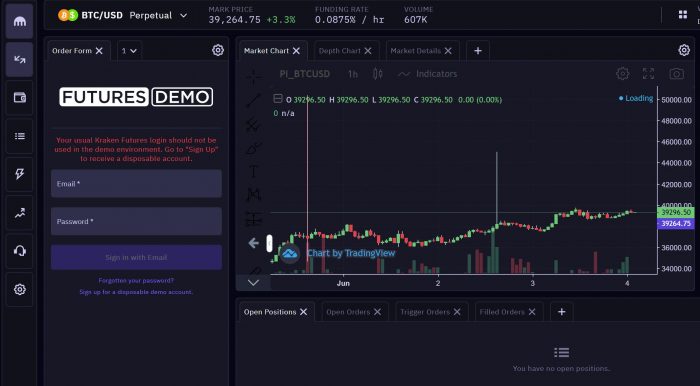 Kraken offers a great selection of cryptocurrencies to choose from in supported markets. In addition to major coins, this also includes a large number of smaller projects: Polkadot, OmiseGO, Chia Coin, Pi Coin, Cosmos, Decentraland, and Curve.
Kraken is perhaps most attractive due to its leveraged financial products. First of all, you can buy Bitcoin on margin. It is possible to do so at a ratio of up to 1:5 - so a $1,000 Bitcoin purchase would require just a $200 deposit. Kraken also offers Bitcoin futures for those looking to trade more sophisticatedly.
Kraken allows leverage up to 1:40 on these Bitcoin futures. Therefore, a position worth $40,000 would only require a balance of $1,000. In addition, Kraken offers a great selection of educational materials despite being a platform aimed more at seasoned crypto traders. These include crypto guides, videos, and even podcasts. With all this, Kraken is one of the best crypto exchanges Australia for you.
Kraken fees
| | |
| --- | --- |
| Fee | Amount |
| Crypto trading fee | For sellers, commissions begin at 1%. Free for buyers |
| Inactivity fee | Free |
| Withdrawal fee | According to the currency withdrawn. 0.0005 for BTC |
Pros:
1:5 leverage on Bitcoin trading
Bitcoin futures offer leverage of up to 1:40
Free bank transfer of funds
Several regions accept debit cards
A $1 deposit is required
Exceptional reputation
Starting at 0.16% per trade, exchange fees are charged
Cons:
Purchases made with debit cards are charged 3.75% + €0.25
The platform is not the most user-friendly
Your money is at risk.
Best Crypto & Bitcoin Exchanges In Australia - Fee Comparison
Platform
Crypto trading fee
Inactivity fee
Withdrawal fee
eToro
Spread, 0.75% for Bitcoin
$10 a month after one year
$5
OKX
0,10% per trade
Free
Depends on account verification level

 

Crypto.com
0.4% per trade
Free
Free
Binance
Commission, starting from 0.1%
Free
0.80 EUR (SEPA bank transfer)
Coinbase
Commission, starting from 0.50%
Free
1.49% to a US bank account
Coinmama
3.90% trading commission (0.90% on sell orders)
Free
5%
Swyftx.com
0.6%
No
Free
Coinspot
0.1% and 1%
No
Free
CoinJar
1%
No
Dynamical
Kraken
Commission, starting from 1% per trade for sellers. Free for buyers
Free
According to the currency withdrawn. 0.0005 for BTC
How to Choose the Best Cryptocurrency Trading Platform for You
In the online crypto space, there are currently close to 300 crypto exchanges, according to CoinMarketCap. Over 120 of these companies have facilitated trading volumes exceeding $100 million in the past 24 hours before writing this guide.
Therefore, choosing a crypto trading platform for your needs can be a daunting process.
If you have a checklist of key metrics in place, like safety, tradable markets, payment, and of course - fees, choosing a provider won't be difficult.
Let's take a closer look at these core requirements.
Regulation and Safety
The number of exchanges offering crypto trading and exchange services has dropped to just under 300. But unfortunately, almost all of these providers are unregulated and unlicensed.
It is impossible to know whether your money is safe, which is a major problem. However, inexperienced investors are unwittingly lured in because many crypto exchanges charge industry-leading fees.
Thus, we emphasize the importance of signing up for a crypto trading platform that offers a range of account protections and safety nets.
To determine whether the platform is regulated, you need to check its licensing. eToro - our top-rated platform - is regulated on three fronts. It is regulated by the FCA, ASIC, and CySEC. FINRA has also registered the platform, allowing American traders to use it legally.
Assets
Most crypto trading platforms offer plenty of markets, while others focus on a select few. Coinmama, for instance, supports only eight digital currencies. In contrast, eToro offers 16 coins and more than 100 pairs. Others like PancakeSwap offer coins like Lucky Block.
If you are considering a crypto-to-crypto pairing, this typically comes in two forms - crypto-to-fiat or crypto-to-crypto.
The ability to convert crypto to fiat will be available if you're using a regulated platform. In other words, you'll be trading a cryptocurrency for a fiat currency. BTC/USD is an example since it consists of Bitcoin and the US dollar.
Crypto-to-Crypto: The majority of platforms in this space offer crypto-to-crypto pairs. The exchange rate will be traded between two different digital assets. The pair BTC/EOS, for instance, consists of Bitcoin and EOS.
Besides the above, digital currency derivatives may also interest you. For example, there are futures markets and options on Bitcoin on the top cryptocurrency exchanges. Leverage and short-selling capabilities are normally included with these.
Crypto Trading Fees
You will always need to pay some type of fee when buying and selling digital currencies online, as discussed throughout this guide to the best crypto trading platforms of 2023.
Before choosing a provider, the main fees you need to examine are listed below.
67% of retail investor accounts lose money when trading CFDs with this provider. You should consider whether you can afford to take the high risk of losing your money.
Deposit and Withdrawal Fees
You must fund your account before you can trade crypto. The provider you choose will need to support fiat currency deposits if you do not already have access to digital coinsEven the most popular cryptocurrency trading platforms charge handsomely if you fund your account with a credit or debit card.
Ultimately, you need to break even if you pay a high fee to deposit funds. Because of this, we recommend checking out eToro if you're looking for an account in fiat currency.
For deposits via debit/credit cards, e-wallets, and bank wires, the provider charges just 0.5%. Those who use USD payment methods will not pay any deposit fees.
Commission Fees
The crypto exchange providers charge a commission, similar to stock trading platforms, forex trading platforms, and CFD trading platforms. That is usually a variable commission multiplied by the trade value unless you are trading really small amounts.
Commissions are always charged 'per slide,' which means you pay them when you buy a cryptocurrency and again when you sell it. Consequently, the higher your position and the higher your commissions.
You can buy and sell digital currencies fee-free on eToro, an exception to the trading commission rule. In other words, you only pay the spread, which is the difference between the ask and bid price of the crypto asset in question.
Other Fees to Consider
You should also consider the following crypto trading platform fees that may apply, in addition to commissions and deposits/withdrawals.
Crypto markup: Most crypto trading platforms charge a mark-up fee. Your bank charges you an FX fee when you use your debit card overseas, which is similar. Gemini, for example, charges a markup of 0.5% above the wholesale rate it can get.
Spreads: When trading less liquid crypto pairs, you need to consider the spread. The spread is the difference between the bid and asks prices. So, to break even, you would need gains of 0.9% for the spread to be 0.9%.
Margin Fees: If you want to get leveraged when trading crypto, you must consider margin fees.
The interest you pay when you trade with more than you have in your platform account.
Trading Tools & Features
In our opinion, the best cryptocurrency trading platforms offer a range of useful features that could suit investors of all types.
Support for Crypto Trading Robots
In recent years, 'cryptocurrency robots' have gained popularity. One of the main benefits of using the robot is buying, selling, and trading crypto on your behalf. Market conditions are based on a pre-defined algorithm.
The process works as follows:
You join a crypto robot platform third party
You can either purchase a pre-programmed robot, e.g. Bitcoin Robot, from the marketplace or build one yourself
The robot connects to your preferred crypto trading platform via an API code
Once that's done, the robot will trade on your behalf
You will likely lose money with your crypto robot, so starting with a demo account is best.
Copy Trading
Copy Trading by eToro is the way to go if you like the sound of automated crypto trading. By doing this, you'll be able to choose a successful crypto trader who uses eToro - based on their past performance and average monthly return. You can then copy the trade like-for-like in a transparent and regulated environment.
Investing in the trader has a direct correlation with everything you receive. So in the example above, if you invest $500 and the trader risks 20% of their portfolio by buying Bitcoin, you would receive $100 with BTC (20% of $500).
There are several reasons why this is a much safer option. First, as a human trader, you will not have to worry about the individual 'malfunctioning' as much as a robot might.
In addition, human traders are fully aware of fundamental news developments, whereas trading robots rely solely on technicals. Finally, the investment limit on eToro is $200 per crypto trader. Therefore, a $1,000 investment would allow you to diversify across five seasoned professionals.
67% of retail investor accounts lose money when trading CFDs with this provider. You should consider whether you can afford to take the high risk of losing your money.
Leverage and Short-Selling
The majority of first-time cryptocurrency investors invest for the long term. Therefore, it is best to choose a trading platform that offers sophisticated tools if you are a day trader or swing trader. Leverage is available on cryptocurrency exchanges such as eToro and Kraken.
Boosting the value of your position allows you to trade with more than you have in your account. The above crypto trading platforms support Short-selling. You can use this to speculate on a cryptocurrency's value going down in bearish trends.
Education, Research & Analysis
There are a variety of educational resources available on the best crypto platforms that we reviewed. It is particularly useful for those new to the crypto trading scene.
eToro, for example, offers trading guides and videos, as well as podcasts, webinars, and social trading features. eToro's 'Facebook-like' platform allows you to communicate with other traders. The best cryptocurrency trading platforms provide fundamental and technical analysis tools in research.
Liquidity
Liquidity refers to the amount of capital a Bitcoin exchange possesses on a particular pair. That means that the platform benefits from high trading volumes when there is a lot of liquidity.
Due to this, you will be able to trade with much tighter spreads, which will reduce your trading costs. The most important thing is that when you use a crypto trading platform with high liquidity levels, you will always find a buyer when you plan to exit a position.
You can be sure that the liquidity levels will be low if you join an unknown crypto trading platform. As a result, you might find it difficult to enter and exit your chosen crypto market.
User Experience
We found some crypto trading platforms that offered a less than favorable user experience during our search for the best platforms on the market. Occasionally, we had trouble finding our preferred marketplace due to a lack of a fully functioning search tool.
Several providers had overly complex trading platforms, especially when placing orders. Don't forget that you will be investing your money, so you'll want to choose a crypto trading platform that makes the investment process seamless and easy.
eToro's user experience is excellent, in our opinion. For instance, when you want to trade BTC/ETH, you must enter it into the search box. Then, you will be asked to enter your trade details in a pop-up window in the next step. Finally, enter the value of your stake in US dollars and click 'Open Trade' on eToro if you want to stick to the basics.
Mobile App
Native mobile apps will be available on the biggest and most popular crypto trading platforms in 2023. You have access to all of the same features and tools as the desktop trading platform.
The eToro app, for example, allows you to instantly deposit funds using a debit or credit card and check your portfolio value in seconds. Even on a small screen, you can buy, sell, and trade crypto seamlessly. It is generally compatible with iOS and Android platforms if your chosen crypto trading platform offers an app.
Also, you should check out how mobile trading works since we found some apps that were clunky and frequently crashed.
Payment Methods
This guide discusses payment methods in great detail. But, in the end, if you want to trade crypto online, you will need to add funds to your account first. This is because the top cryptocurrency trading platforms accept debit/credit cards. In addition, there are many crypto exchanges with paypal.
Other companies will only accept deposits from bank accounts. Most of the time, the platform only supports crypto deposits and withdrawals. The provider usually cannot accept fiat currency because they don't have the legal authority.
 Customer Service
Millions of traders are active on some crypto trading platforms. That shows that the provider offers a good service, but this might not be the case for customer support. It is important to note that not all trading platforms have the resources to hire a full-time customer service team. Therefore, you may only contact them via email if they don't. Therefore, we may take some time to respond to your email.
If you value top-notch customer service, you should not ignore eToro's live chat feature once logged into your account.
67% of retail investor accounts lose money when trading CFDs with this provider. You should consider whether you can afford to take the high risk of losing your money.
What Is The Best Crypto Exchange with No KYC In Australia?
KYC (Know Your Customer) is used by crypto exchanges to collect data about people who are using their platform to trade crypto assets. This data is collected to provide a layer of security that allows trading accounts to be unlocked if a user forgets their login details. KYC is also used to prevent money laundering and the use of crypto assets for illegal activities such as tax evasion. All regulated crypto platforms will use KYC which typically requires users to provide personal information and confirm their identities when signing  up to a trading platform.
KYC reduces the anonymity and ease of crypto trading. For this reason, some traders prefer to use exchanges that do not require any KYC information. Blockchain-based decentralized exchanges do not use KYC because they are not regulated by any third party authorities. The main benefit of using a decentralized exchange with no KYC is that the sign up process is very simple. The absence of KYC also means that your personal information is safe from hackers. The best crypto exchanges with no KYC in Australia include Gate.io, UniSwap and PancakeSwap. All three platforms are decentralized and users must own a crypto wallet to access crypto trading and swapping features.
While no-KYC exchanges offer anonymity, trading with a decentralized exchange is risky. If you lost access to your crypto wallet, you will not be able to restore your funds. Similarly, these platforms are not regulated so may not offer the same security as some centralized exchanges. It is important to consider the risk involved before choosing which Australian crypto exchange to use.
How to Start Bitcoin and Crypto Trading - eToro
The following guide will walk you through the end-to-end process of trading crypto on eToro from the comfort of your home.
The following guidelines will help you place your first crypto trade in less than 10-15 minutes!
Step 1: Open an Account
You can join eToro by going to the eToro website - either online or through your mobile device - and clicking the 'Join Now' button.
Your personal information will now be requested. Your name, date of birth, mobile number, country of residence, mobile number, and email address are included.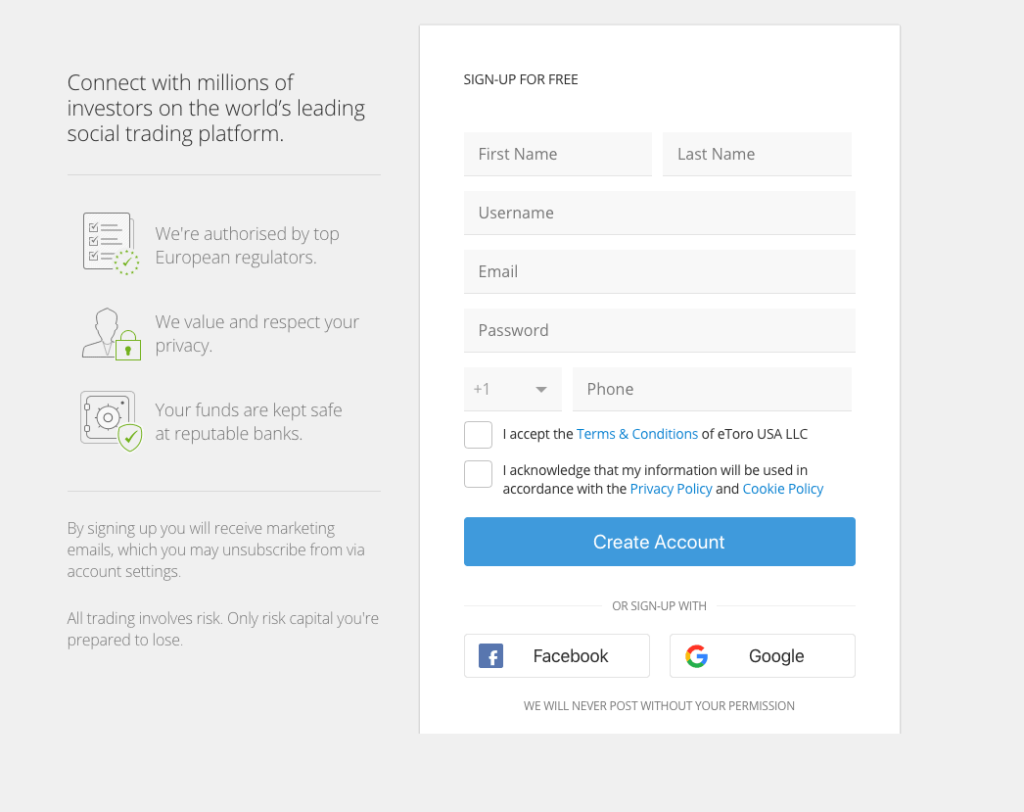 67% of retail investor accounts lose money when trading CFDs with this provider. You should consider whether you can afford to take the high risk of losing your money.
Step 2: Upload ID
eToro, as a regulated provider, requires a copy of your ID and proof of address (utility bill or bank statement). Validation usually takes less than a minute.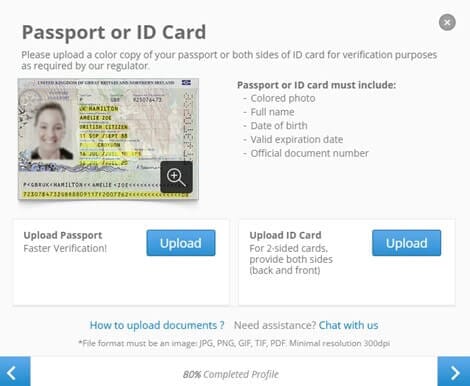 Step 3: Deposit Funds
Trading on eToro requires a minimum deposit of $200 ($50 for US clients).
Payment methods supported by this top-rated crypto trading platform include:
Debit Cards
Credit Cards
E-wallets (Paypal, Skrill, Neteller)
Bank Wire
You won't have to pay a fee if you deposit in USD if you're a US citizen. However, you will have to pay 0.5% for foreign exchange.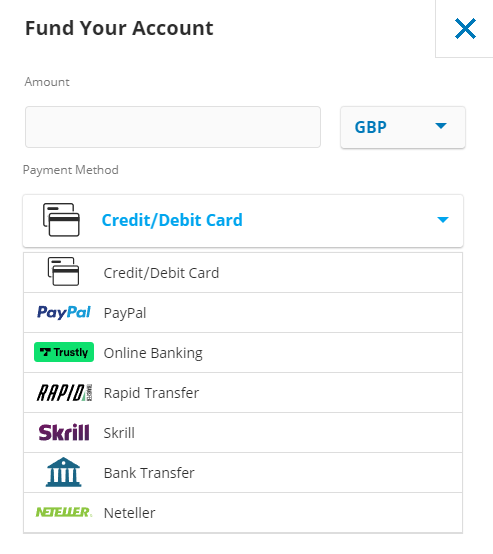 Step 4: Trade Cryptos
Your first crypto trade is the final step in the process!
eToro makes this super easy by simply letting you enter your stake. As you can see in the image below, we are buying $25 worth of bitcoin commission-free. That is the minimum on eToro for trading crypto.
To place your crypto order, click on 'Open Trade.'
67% of retail investor accounts lose money when trading CFDs with this provider. You should consider whether you can afford to take the high risk of losing your money.
Conclusion
We have explained in this guide that there are now close to 300 crypto trading platforms available - so choosing the right provider is crucial. Fees should not be the only factor you consider, as many other important factors to consider. Tradeable markets, customer support, payments, and more are included.
To conclude, we found eToro to be the best crypto trading platform available to retail investors. You can trade cryptocurrencies commission-free with this provider, which is regulated by three bodies. Then, with a minimum stake of just $25, you can make a deposit using your debit/credit card or e-wallet.
eToro – Overall Best Australian Crypto Trading Platform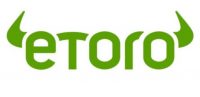 67% of retail investor accounts lose money when trading CFDs with this provider. You should consider whether you can afford to take the high risk of losing your money.
FAQs
What is a crypto exchange?
What is the most leveraged crypto trading platform?
What is the cheapest crypto trading platform?
What is the best crypto exchange for Australians?
How do I start crypto trading?
How do Bitcoin brokers make money?
Which platform is best for Bitcoin trading?
What is the best Bitcoin trading platform for beginners?
What is the best Bitcoin trading platform in Australia?
What is the cheapest Bitcoin trading platform?
What is the safest crypto exchange in Australia?