How To Invest In ICO – Top ICO List 2023
Fact Checked
Everything you read on our site is provided by expert writers who have many years of experience in the financial markets and have written for other top financial publications. Every piece of information here is fact-checked. We sometimes use affiliate links in our content, when clicking on those we might receive a commission - at no extra cost to you. By using this website you agree to our terms and conditions and privacy policy.
New cryptocurrency projects raise money through ICOs (Initial Coin Offerings). The purpose of an ICO is to offer investors a percentage of a newly-issued cryptocurrency in exchange for legal tender or another cryptocurrency like Bitcoin. IPOs on the stock market are similar and raise money through initial public offerings (IPOs). Unlike IPOs, ICOs are not regulated by governments. This has resulted in several fraudulent ICOs, so investors should be careful when investing in ICOs.
Before investing, it is necessary to understand the risks associated with crypto ICOs. We also provide you with a guide on how to invest in ICO projects.
The Best Upcoming ICOs List
The high returns potential of ICOs may naturally attract risk-seeking investors looking to make money with cryptocurrency. The following section will review ten upcoming ICOs that are likely to make waves in the near future.
Your capital is at risk.
How To Invest in ICOs 2023
You can invest in an Initial Coin Offering (ICO) in a number of ways:
1️⃣Step 1: Upcoming Research projects
Finding the right early-stage project to invest in is not an easy task. However, with many new investment opportunities available today, there is a promise of high returns.
Raise money for crypto projects; ICOs are not the only option. Investing in new coins should also include looking at the best crypto IDOs and IEOs.
Regardless of the route taken, there are a few metrics that individuals can and should consider when choosing the best presales.
2️⃣Step 2: Purchase crypto tokens from a reputable broker
It is possible to purchase ICO tokens only with another crypto, such as Ethereum (ETH), through their respective websites or on some exchanges. By purchasing ETH tokens with fiat currency, users can then swap ETH for ICO coins via a crypto wallet. eToro allows deposits as low as $10, so we recommend using it if you want to start small.
3️⃣Step 3: Transfer crypto tokens into a crypto wallet
Using an external wallet is as simple as following these steps:
Using your mobile device, log into your eToro Money account.
Choose the cryptocurrency to send by clicking the 'Crypto' tab.
By tapping 'Send,' you will be taken to a page where you can specify the recipient's public address and amount. Manually enter the recipient's public address or scan it using the camera icon.
Tap 'Send' after entering the address correctly.
Then, you will receive a verification code via SMS on your mobile phone. Click the 'Verify' button once you have entered the code.
You will see a confirmation screen once your send request has been received. The 'Transactions' screen also shows your request's status.
Use the relevant blockchain explorer for the specified coin to check the validity of public keys
4️⃣Step 4: Connect crypto wallet to ICO
ETH tokens must be added to your MetaMask wallet before purchasing an ICO. The best way to withdraw ETH is through a leading exchange like eToro. Select ETH (Ethereum network) when withdrawing your ETH token .npm start.
5️⃣Step 5: Swap tokens for ICO crypto
Connect your MetaMask wallet to the Ethereum network. ICO tokens can be added to your wallet by clicking on [Import tokens]. The ICO's contract address can be copied and pasted into the 'Token Details' field, and MetaMask will handle the rest. If not, add them manually. To complete the process, click [Add Custom Token].
Your capital is at risk.
A Closer Look at The Best ICOs To Watch in 2023
It's essential to research the project behind a new crypto ICO before investing. Therefore, our crypto ICO list was compiled by evaluating the platform's prospects and roadmap.
The following sections will discuss the best ICO projects that will launch in 2023. In addition to this, many of these altcoins are regarded as the best cryptos for the future.
Wall Street Memes ($WSM)- The next meme coin to explode in 2023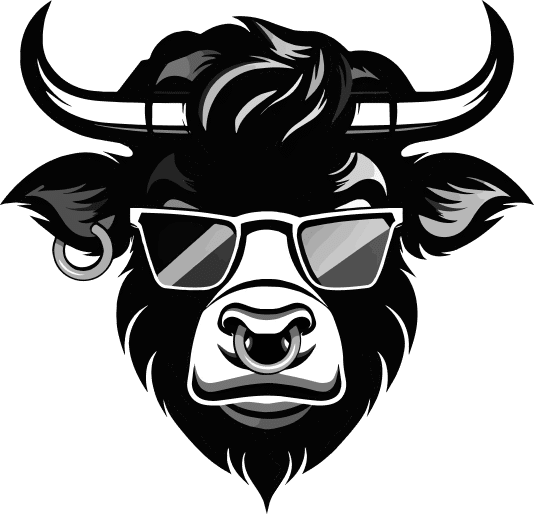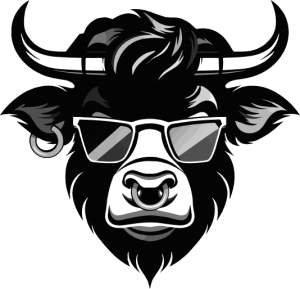 Wall Street Memes ($WSM) is a genuine meme token that is set to explode in 2023. The project has a strong community backing and has even gained support from tech giant Elon Musk which suggests that the token will be a success.
$WSM was created by a team of professionals to mimic the success of Pepe coin and Sponge which recently saw huge returns for early investors. If you have missed out on the hype of a previous meme token, $WSM is your next opportunity to make big profits.
Wall Street Memes itself is a popular social media channel with over 400k followers. The brand is active on Twitter, Discord and Telegram and crypt enthusiasts can join these channels to become part of the Wall Street Memes community. The Wall Street Memes token was created as an extension to the platform and will troll the markets even further by sending a worthless coin to the moon.
This is not the first time that Wall Street Memes have broken into the DeFi space. The company also recently launched a collection of Bull NFTs on OpenSea. Therefore, the team behind the $WSM token are experienced in the world of crypto.
If you want to make huge returns with a crypto that is set to go to the moon after launch, Wall Street Memes is a good option to consider, The token is currently as the lowest price that it will ever be and will stay this way until the presale event is over.
Your capital is at risk.
yPredict (YPRED)- The best automated trading platform marketplace with native utility token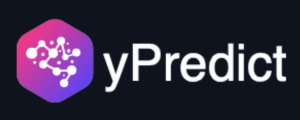 Current market conditions are increasingly volatile which makes it difficult for traders to navigate the markets and place profitable trades. yPredict is a platform that aims to solve this issue by providing users with access to a plethora of AI trading tools that can be used to enhance their trading.
yPredict is an AI trading tool marketplace that will benefit both developers and traders. Developers will be able to list their trading tools on the marketplace and receive 70% of the subscription fee paid by each traders. Traders will be able to subscribe to any tools that they wish on a monthly basis and build an AI-powered trading strategy that works for them.
All models that are listed on the marketplace will be tried and tested to ensure that they are successful. Users will be able to vote for models to get delisted from the platform if they fail to deliver results. This will reduce the risk that is involved with using automated trading tools and enable traders to make profitable trades.
To access the platform, users must hold YPRED tokens. These tokens will be used to unlock platform features, pay for subscriptions and vote. YPRED is a polygon-matic based token that can be swapped for BNB. The token has a capped supply and strong utility. YPRED is currently available to purchase via presale during which the price of the token will increase gradually which will reward early investors.
Your capital is at risk.
Launchpad XYZ (LPX)- Web3 portal token with strong fundamentals and unique utility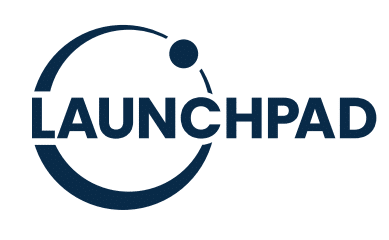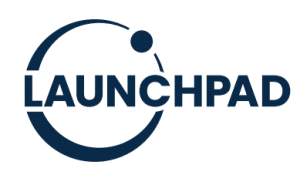 Launchpad XYZ is an innovative new web3 platform that will make it easier than ever to access the web3 space. The platform will serve as a portal to web3 applications, simplifying the process of navigating the different tools, apps and platforms that exist.
Web3 has huge potential buy adoption is slow because many people find the space intimidating. Launchpad XYZ aims to solve this by providing an easy to use platform through which users can find any web3 tool that they need. The platform will feature DeFi marketplaces, play to earn games, crypto presales, market analysis, trading platforms, defi wallets and much more.
To access the platform, users must hold LPX tokens. LPX is an ERC20 asset with huge utility. LPX can be staked for passive rewards, used in play to earn games, traded for other cryptos ad used to take part in the DAO. LPX also has a deflationary supply which will put upwards price pressure on the token over time.
You can invest early in this exciting new project by purchasing LPX through the presale event. LPX is an ERC20 asset so you can purchase the token with ETH or USDT. Simply connect your crypto wallet to the presale to get started.
Your capital is at risk.
Love Hate Inu (LHINU)- The Best New Meme Coin To Buy in 2023
If you want to invest in one the the biggest new tokens of 2023, LHINU is certainly worth considering. The presale launched just days ago and has already almost sold out of stage 1! This is a strong project with excellent utility, an experienced development team and great social media support.
Love Hate Inu is a vote-to-earn platform that will allow users to vote anonymously on trending issues and topics in return for crypto rewards. To use the platform, users must stake LHINU tokens- the more they stake the greater their voting power will be. The ecosystem is built on advanced blockchain technology and all voting transactions are secured by smart contracts to increase transparency and ensure that users are given fair voting power.
LHINU is the native token of the voting platform. It is an ERC-20 utility token that is built on the Ethereum blockchain network. The token will be used for staking and as rewards for voters. The total supply of LHINU is 100 billion. 90% of these tokens are available to purchase during the ongoing presale event  and 10% will be held for liquidity and project development.

To buy LHINU early, you will need to connect your wallet to the presale and swap ETH or USDT for the tokens. At the moment, LHINU is available for a very low price. However, the price of the token will rise with each stage of the presale which guarantees a good return for early investors.
Your capital is at risk.
Fight Out (FGHT) – Exciting M2E Project Offering Reward Tokens for Fitness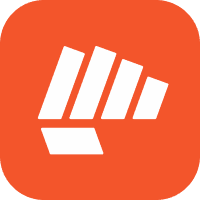 It is also worth mentioning that Fight Out is another top choice regarding best crypto ICOs and has already raised almost $3 million in its pre-sale. Check our article about the best crypto presale for 2023.
A fitness app and real-world gyms are also part of the ambitious plans to revolutionize the move-to-earn space.
With only 5% of total token supply allocated to liquidity, $FGHT will be valued as a scarce asset when listed on exchanges in Q1 of 2023.
The limited availability of $FGHT among the numerous investors exposed to it is likely to increase demand once it is listed on exchanges. Therefore, investors should buy $FGHT tokens during the pre-sale if they want to avoid high prices.
Fight Out is in its first pre-sale stage, with tokens priced at $0.0166. Buying now will bring investors bonuses due to their investments and vesting periods. In the case of this project, early investors will own an asset that will intrinsically appreciate over time – its price will be $0.0333 by the time the pre-sale ends – and potentially provide epic returns during the ICO.
It is important to note that early investors will have access to a 100% compounded asset increase during the pre-sale and bonuses of up to 50% during stage 1. Bonuses are based on vesting period and purchase size.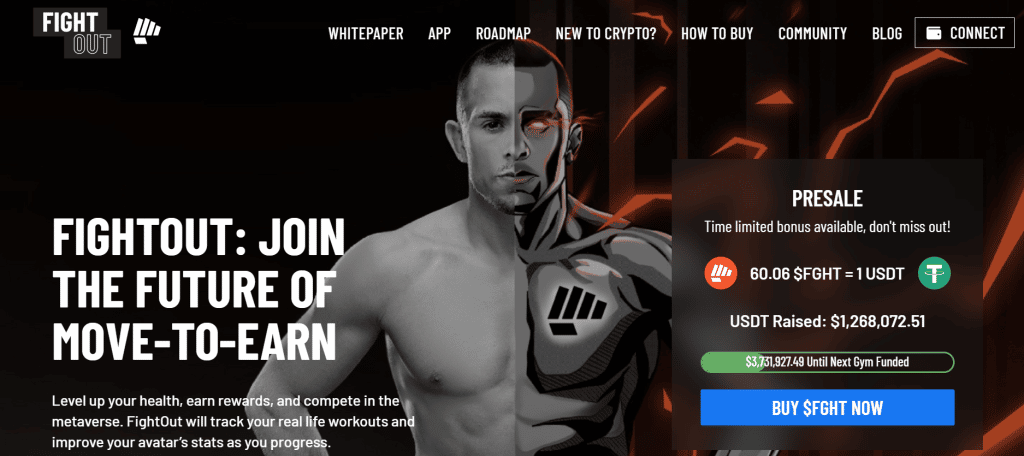 Once $FGHT hits the exchanges, investors will rush to buy it. Meanwhile, in the meantime, users can look forward to a mobile app Fight Out helps you build a digital fitness profile that allows you to tailor your workout to your particular needs. Upon completion of workouts and challenges, users will receive in-app currency called REPS as a reward. A REPS can be exchanged for merchandise, NFTs, or a consultation with a remote trainer.
You can learn more about this coin's ICO by joining the Telegram group. In addition, the Fight Out whitepaper can be accessed by investors who are interested in learning more about the project. It is possible to accumulate more REPS by buying them with $FGHT coins and then using them to acquire memberships to real-world Fight Out gyms that are planned to be located in the biggest cities in the world.
$FGHT tokens are a good choice for investors seeking low-priced assets that may explode during their ICOs.
Your capital is at risk.
C+ Charge (CCHG) – Upcoming ICO to Revolutionize the EV Charging Space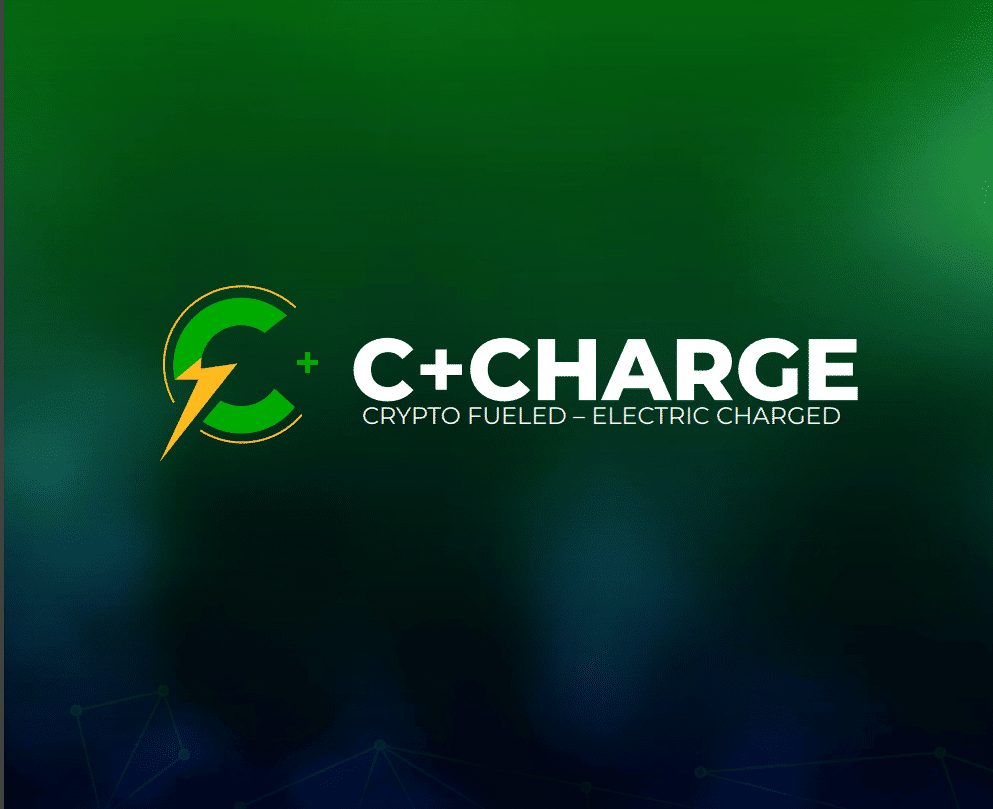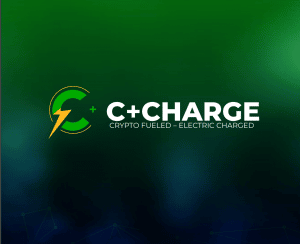 By rewarding EV drivers for charging their vehicles, C+Charge aims to accelerate the adoption of carbon credits.
A few days after its stage 1 pre-sale launch, C+Charge has already raised over 30,000 USDT. As a result, CCHG tokens can be purchased at a discounted price of 0.013 USDT per token. While token prices are still low, traders should consider purchasing them.
To address the EV industry's problems, C+Charge has created a revolutionary app for making payments for solving these problems. When EV owners pay for their charging fees using $CCHG, they can earn carbon credits.
By charging their EVs with $CCHG tokens, EV drivers can offset their carbon footprint. Vehicle owners can then store the tokens and carbon credits in crypto wallets.
In addition, the project created a mobile app that lets users track their carbon credit balances in real-time. Further, drivers of electric vehicles can access real-time information such as pricing information, charging station wait times, and so forth by using this application.
As a unique feature of C+Charge's app, users will be able to locate the nearest charging station by using a geolocation feature within the app. More information about such features can be found in the project's whitepaper.
The native token for C+Charge is $CCHG, built on Binance's smart chain. Token supply is limited to 1 billion coins. The project's ongoing pre-sale stages allow buyers to purchase only 40% of the total supply.
Every time a user utilizes $CCHG tokens to make a payment for charging their vehicles, they are removed from the ecosystem. Deflationary characteristics help to maintain the token's value over time. CCHG tokens are available for sale at a relatively discounted price of 0.013 USDT per token. It's easy to stay up-to-date by joining C+Charge's Telegram channel.
Your capital is at risk.
Calvaria (RIA) — IEO's Fascinating P2E Game


Calvaria, a new combat card game, is among this year's most promising P2E investments. In terms of its pre-sale, the RIA, the native token of the project, has proved to be a very successful project thus far.
Numerous crypto-based game initiatives have been launched, but none has reached the mainstream. Blockchain and cryptocurrency connections are technologically complex, which turns off many "classic" players. Calvaria stands out from the crowded gaming industry because of its accessibility and engaging game mechanics.
Both "regular" and "crypto" players can play the game. You can download the free game version from Google Play and Apple App Store, so anyone can look at it for themselves and decide if they like it. As a result of your gaming expertise, you may turn a profit when you play to earn.
You don't need to download any wallets or spend money to start playing. Using Calvaria's in-game assets and crypto tokens allows you to choose between P2E and crypto tokens. Furthermore, due to their blockchain construction, you can rest assured that if you do purchase assets in-game Calvaria, you will be the sole owner of such goods.
There has been little attention paid to the hereafter in video games or other forms of popular culture. Yet, innovative and adaptable possibilities are opened up. Prototyping is still underway for Duels of Eternity, the centrepiece. Two mini-games are available right now to give you a taste of what's to come. One of the best metaverse cryptos to date, it has the potential to become one of the best.
Over $3 million in pre-sale funding has been raised for the project due to its novel approach.
The pre-sale allocation of RIA tokens is 15% of the total quantity of 1 billion. Pre-sale tokens are available at a discount; the earlier you invest, the more tokens you will receive.
Approximately 10 million RIA tokens are still available for purchase at $0.0325 (up 225% from the first stage of the pre-sale). It has been decided to extend the pre-sale deadline to January 31, 2023, and the IEO will take place on BKEX. A number of large exchanges, including GotBit and LBank, have already confirmed they will list this token once the pre-sale concludes.
Your capital is at risk
Where To Find Upcoming ICOs That Could Explode
The cryptocurrency market has grown dramatically in recent years, making it easier to find upcoming ICOs. Investors use a variety of approaches to discover ICO projects, but here are just a few of them:
Use social media: As a result of the increased popularity of social media sites like Reddit and Twitter, crypto investors now have access to real-time information about new crypto projects on those sites. Also, many of the top crypto YouTube channels provide informative and unbiased information on upcoming ICOs.
Keep track of an ICO calendar: As with an NFT calendar, an ICO calendar lists upcoming ICOs and their scheduled dates to launch and close. CoinMarketCap's ICO calendar provides a clear overview of when each ICO will begin and the project's funding goal.
ICO platforms: Additionally, some websites exclusively cover ICOs (and IDOs) to inform investors about what they are and what they can expect. As part of their KYC procedures or audits, many of these platforms provide ratings based on the potential of the projects.
Your capital is at risk.
How To Know If An ICO Is Legit
In addition to ICOs, IDOs and IEOs are also options investors have when it comes to making money from projects in their early stages.
Nevertheless, deciding which ICO to invest in or what method to use can be hard. However, when seeking the best ICO cryptos, you should take into consideration the following points:
White Paper
Reading the project's white paper is the first step in researching the best ICO crypto. In this document, the company behind the ICO describes its plans to prospective investors.
White papers that are poorly written or vague indicate that the project is not well planned.
The following details are typically included in a white paper:
An estimate of the amount of money that the project will raise
An explanation of how the funds will be used
The project's business plan
The timeline for the ICO
Background information about the project's founders and team members
Having ambitious goals is not enough – the best projects also have a practical approach and a clear plan for getting there.
Despite this, a good white paper doesn't guarantee success. Still, a problematic or incomplete white paper can indicate trouble.
Team and Partnerships
Check the founders and partners of the project to see if they are experienced or well-known, as this is a good sign that the white paper is on target.
If there are any blogs or social posts related to the partnerships, cross-check them, as these can be deceptive as well.
Tokenomics and Allocations
It is also important to look at the token allocation when one is looking for the best ICO for 2023.
It is important for the company conducting the ICO to clearly state the maximum supply of the coin and how tokens will be distributed.
Founders, team members, and partners will always receive a certain percentage of digital coins. ICO crypto projects that achieve maximum success will balance fair distribution of digital tokens with future reserves.
Is An ICO A Good Investment in 2023?
The concept of risk and reward is well known to crypto investors. In the real world, investors who believe in a certain project and believe it has a strong use case will make a good profit. The following points may help you decide whether an ICO is a worthwhile investment in 2023 or now:
Low Entry Price
Investing in early-stage projects is one of the best ways to make money with cryptocurrency. A low entry price is another advantage of investing in an ICO.
Rewarding
Early-bird investors profit after an ICO is listed on major DEX and CEX platforms. It is not for the faint-hearted to invest in an ICO that is often sold at dirt cheap prices during pre-sale rounds before they hit major exchanges. However, making big profits is easy if you know how to spot a worthy investment.
First Mover Advantage
Early bird advantages might also apply to investors depending on the project. By owning the coin, investors will get access to all the benefits of owning it before it's even available on any public exchange.
Moreover, if the demand for the coin increases in the future, then it is likely that its price will be higher when it hits the market, allowing early investors to profit from the coin's rise.
In other words, investing in an ICO can be a very lucrative investment. This assumes that buyers continue to show interest in the project. The coin's value can easily plunge if there is no demand for the token after the ICO.
Get Your Hands on Innovative Projects
You should park your money in innovative projects which solve macro-level problems if you have direct access to them. However, due to the intense competition in the cryptocurrency industry, initial coin offerings must set themselves apart by offering unique features.
Your capital is at risk.
Pros and Cons of Investing in ICOs
ICOs, or Initial Coin Offerings, have both pros and cons. Let's check them in detail.
Pros:
When tokens are listed on an exchange, investors can sell them for a much higher price after the ICO, giving ICOs the potential to generate high returns on investment.
Investors can spread their risk across multiple projects and tokens by investing in ICOs, providing diversification benefits.
ICOs provide investors access to early-stage projects that are not usually available through traditional investment channels.
Cons:
It is highly risky to invest in ICOs, as many projects may fail, and tokens may lose significant value.
Crypto markets are largely unregulated, increasing the risk of fraud and scams.
It may not be easy to sell ICO tokens immediately because they are not immediately tradable on major exchanges.
Your capital is at risk
How To Invest in ICO 2023- Conclusion
The first thing you should remember before investing in cryptocurrency ICOs, or initial coin offerings, is that this can be a high-risk, high-reward investment opportunity. The crypto industry is known for its volatility, so while these projects may have the potential for substantial returns, investors should be cautious and diversify their portfolios. Aside from this, it is important to conduct thorough research and evaluate the different ICO projects available before deciding to invest in them. For example, the Wall Street Memes ($WSM) is one of the top Initial Coin Offerings (ICOs) to consider for 2023, the token has almost finished it's presale and the price will rise after exchange listings.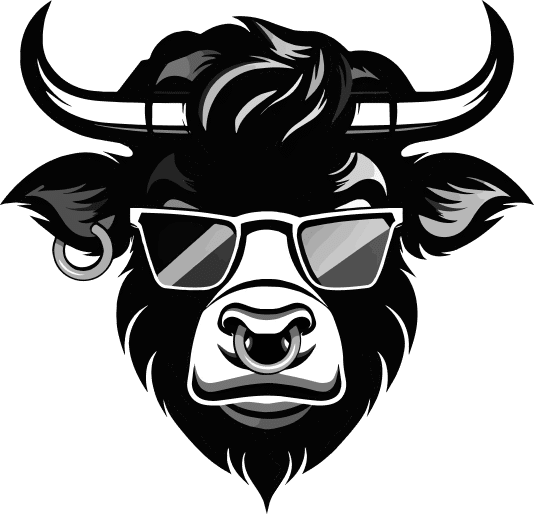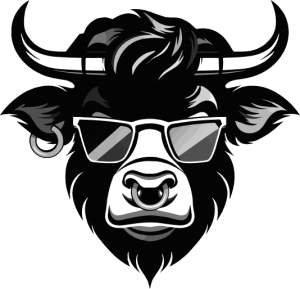 Your capital is at risk.
Frequently Asked Questions
Can you invest in ICOs through Binance?
What is the best ICO to invest in right now?
Is it safe to invest in ICOs?
Where can I invest in ICOs?