Top Green Crypto Assets To Invest Sustainably in 2023
Fact Checked
Everything you read on our site is provided by expert writers who have many years of experience in the financial markets and have written for other top financial publications. Every piece of information here is fact-checked. We sometimes use affiliate links in our content, when clicking on those we might receive a commission - at no extra cost to you. By using this website you agree to our terms and conditions and privacy policy.
As the world moves towards sustainability, eco-friendly practices are becoming more and more popular. That's why it makes sense to invest in green crypto coins- cryptocurrencies that use environmentally friendly practices to create their blockchain systems. In this guide, we'll explain what green crypto is, provide a list of the best green crypto coins to invest in, and give you a closer look at each one of them. So, whether you're looking for a renewable energy-powered blockchain or one that strives to help companies reduce their carbon footprint, read on to learn about the best green crypto coins of 2023!
10+ Best Green Crypto Projects 2023- List
LPX (Launchpad XYZ): Revolutionary green project For Web 3.0 Investments
YPRED (yPredict): Newly launched cryptocurrency project for finance enthusiasts
CHMPZ (Chimpzee): Exciting new green crypto project with 3 ways to earn passive income
BTC20: Bitcoin built on the Ethereum blockchain and best green crypto
ECOTERRA (EcoTerra): The first recycle-to-earn crypto project
 CCHG (C+ Charge): Best Sustainable Crypto Token to Buy in 2023
SLR (Solarcoin): 1 Solarcoin for every Megawatt hour generated from solar technology
XRP (Ripple): designed to be the most practical cryptocurrency for use in financial services applications
BITG (Bitgreen): an open and permissionless blockchain built to meet the needs of NGOs, corporate ESG groups, and purpose-driven innovation in Web3.
DOT (Polkadot): designed to allow communications and transactions between blockchains
ADA (Cardano): used to facilitate peer-to-peer transactions on Cardano, a public blockchain platform
NEAR (Near protocol): provides Green NFTs via Mintbase
HBAR (Hedera Hashgraph): uses hashgraph for fast, fair, and secure applications
Your capital is at risk.
Best Green Crypto Projects 2023– A Closer Look
Cryptocurrencies are all the rage these days and for good reason. They offer the potential for big returns with the right strategy in place. Furthermore, cryptocurrencies have the potential to increase the sustainability of the financial industry. While there are a lot of green cryptocurrencies to choose from, these nine are the best green crypto coins to invest in 2023.
LPX (Launchpad XYZ)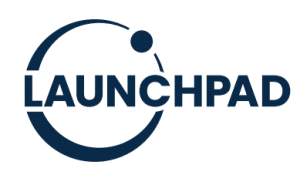 Launchpad XYZ is transforming the Web 3.0 investing market with crypto and NFT insights, analytics, and smart data. Additionally, its user-friendly interface provides access to private ICOs, metaverse experiences, decentralized token swaps, fractional assets, and much more. Beginners can easily navigate the Web 3.0 age because of the Launchpad XYZ ecosystem.
The main goal of Launchpad XYZ is to support educated decision-making among cryptocurrency investors. Not just novice traders but also seasoned ones. A proprietary cryptocurrency called LPX is also part of the Launchpad XYZ ecosystem. This cryptocurrency serves both as a utility and an investment. The use cases for LPX are numerous. Getting access to exclusive features is one example.
Read: How to buy Launchpad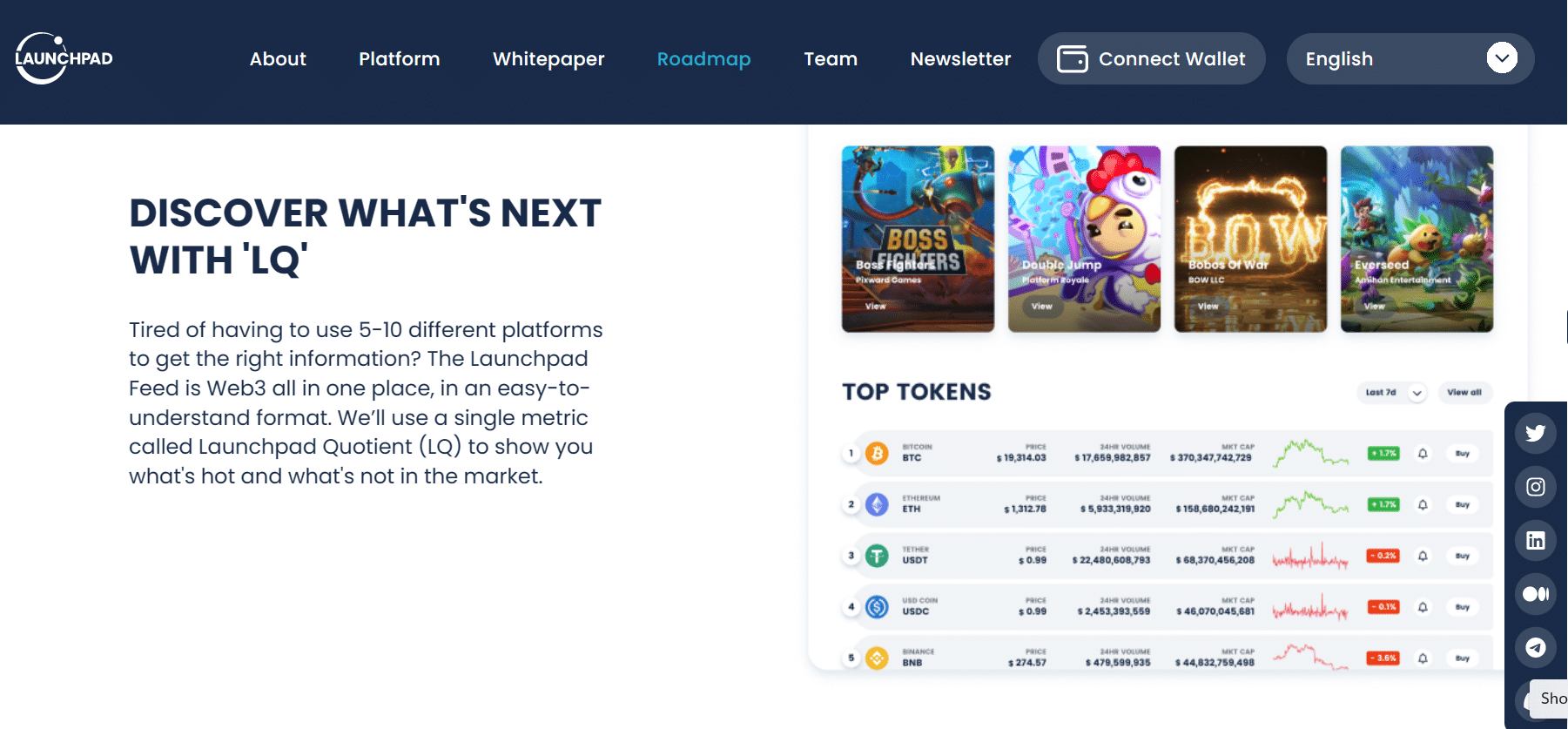 The project includes a detailed roadmap outlining its main goals for the upcoming year. Several features, including the token directory, play-to-earn gaming center, metaverse library, and NFT screener, will become live in Q3 2023. Further features will be released in the latter quarter of 2023. This comprises the educational hub, Launchpad XYZ Quotient, and decentralized exchange.
Launchpad XYZ has issued one billion LPX tokens. The presale will sell 25% of the total supply or approximately 250 million LPX. The remaining funds will be divided among platform development, DEX market-making, user acquisition, and the core staff. The presale will take place on the Launchpad XYZ website. This allows investors to purchase LPX tokens without requiring a third-party exchange. Ethereum and Tether are accepted in the Launchpad XYZ presale.
Your capital is at risk.
YPRED (yPredict)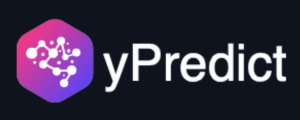 yPredict, commonly known as yPredict.ai, is a recently released cryptocurrency project that is now popular among blockchain-related finance enthusiasts. Investors appear to be already interested in the project'sproject's impending product release, which might enable them to earn from trading in the cryptocurrency markets, even if the initiative has not yet made an official launch.
The ecosystem that yPredict has established unites finance quants, traders, and AI/ML experts to provide various AI-based analytical tools and platforms for traders of all stripes. According to the creators, these specially created tools can offer sophisticated analytics and insights using cutting-edge financial prediction techniques and metrics from alternative data sources.
Read: How to buy yPredict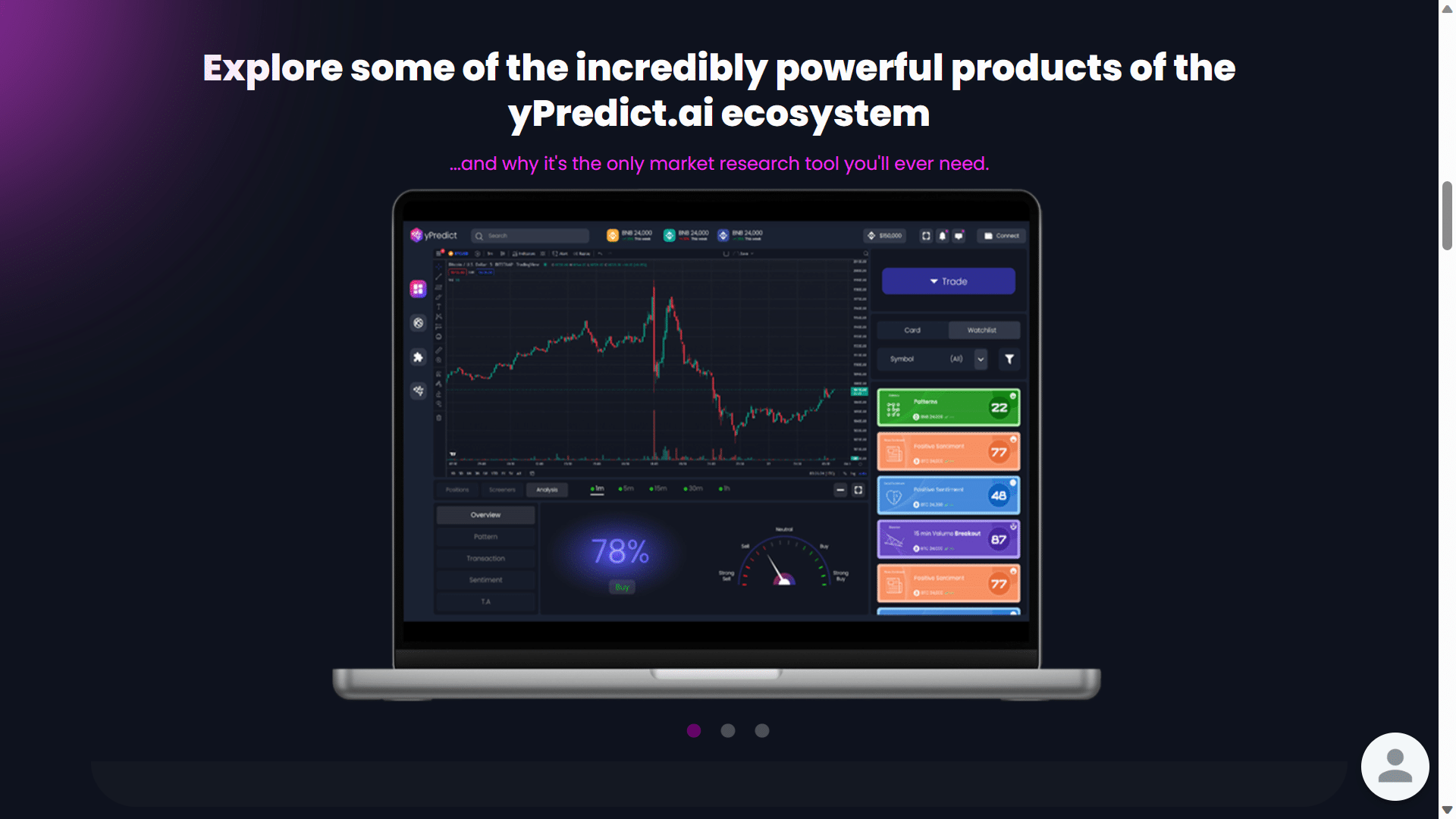 Financial data scientists can profit from their predictive models thanks to yPredict's AI-powered prediction marketplace, which is a special feature. Without having to handle trade operations or locate a market for their services, data scientists can use this market to sell the model predictions they have made as a service. In addition to giving traders access to various prediction models to guide their trading methods, this presents data scientists with an opportunity to use their knowledge and expertise.
The platform'splatform's native cryptocurrency, $YPRED, is presently up for presale. Users can purchase $YPRED at a discount before it is offered on any exchanges. The Polygon chain is the foundation of YPRED. One hundred million tokens are available, of which 80 million can be bought during the current presale. YPRED's limited quantity and high utility is anticipated to increase its value after the presale event.
Your capital is at risk
CHMPZ (Chimpzee)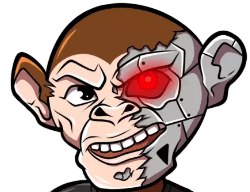 Chimpzee is one the newest green crypto tokens to launch a presale event through which you can buy CHMPZ at a very undervalued price. The Chimpzee ecosystem is a web3 project that aims to save the world by providing users with various ways to earn passive income.
There are three ways to earn passive income through Chimpzee: play-to-earn, shop-to-earn, and trade-to-earn. To start earning passive income, users must purchase Chimpzee NFT passports with CHMPZ tokens. Diamond and Gold tire NFT passports will provide the highest earning opportunities.
Users can also earn free crypto through Chimpzee through staking. The platform has a lucrative staking pool with 20% APY. When users purchase NFTs the CHMPZ tokens that are used are burned which permanently removes them from circulation. This will create a deflationary supply which will increase the value of CHMPZ over time.
Read: How to buy Chimpzee token

The Chimpzee project aims to support a variety of eco charities. Every time that users trade NFTs or purchase merchandise in the Chimpzee store, a portion of the profits will be donated to the charities that the platform supports. This makes Chimpzee one of the best green crypto projects to add to your portfolio.
Investors who choose to buy CHMPZ during the presale will receive a 300% token bonus. Therefore, now is the best time to buy.
Your capital is at risk.
BTC20 – The best green crypto to buy
BTC20 is pegged to be the next bitcoin and has been created to give investors a chance to replicate the success that Bitcoin had back when it was launched. Investors can by BTC20 tokens for $1 and stake their investments to earn passive rewards. The BTC20 roadmap will follow that of the original Bitcoin with a total supply of 21 million and 120 year staking contract that will follow the original Bitcoin release schedule.
Investing in BTC20 is not only a financially promising decision but also a responsible and sustainable choice for environmentally-conscious investors. As an ERC-20 version of Bitcoin built on the Ethereum blockchain, BTC20 operates through a Proof-of-Stake (PoS) mechanism, which consumes significantly less energy compared to the traditional Proof-of-Work (PoW) used by Bitcoin. This eco-friendly approach ensures that BTC20's blockchain transactions and token validation processes have a lower carbon footprint, contributing to the overall reduction of the cryptocurrency industry's environmental impact.
Read: How to buy BTC20

By staking BTC20, investors can actively participate in securing the network and earning rewards while supporting a greener and more sustainable future for the crypto space. With a total supply of 21 million tokens and the potential for long-term growth, BTC20 presents a compelling investment opportunity that aligns with the increasing global emphasis on sustainability and responsible eco-practices.
Read: BTC20 Price Prediction
You can invest in BTC20 via the ongoing presale from just $1. The presale has 1 stage and only 30% of tokens will be available to purchase.
Your capital is at risk.
ECOTERRA (EcoTerra)
The top green crypto project to invest in 2023 is EcoTerra. This brand new concept aims to encourage more people to recycle by rewarding users for recycling everyday materials. Users will be rewarded in valuable tokens that can be exchanged for cash or used to make further sustainable choices.
EcoTerra is positioned to do very well in the market with the demand for recycling at an all time high! This is the first platform of its kind and is backed by a strong team of blockchain and sustainability professionals with years of experience behind them.
At its core, EcoTerra is an app that can be used to track sustainable impact, collect rewards, access a carbon offset marketplace and purchase recycled materials from other users. The entire ecosystem will be supported by the ECOTERRA ERC-20 token– a deflationary crypto asset that will be given to users as rewards and used by users to offset carbon.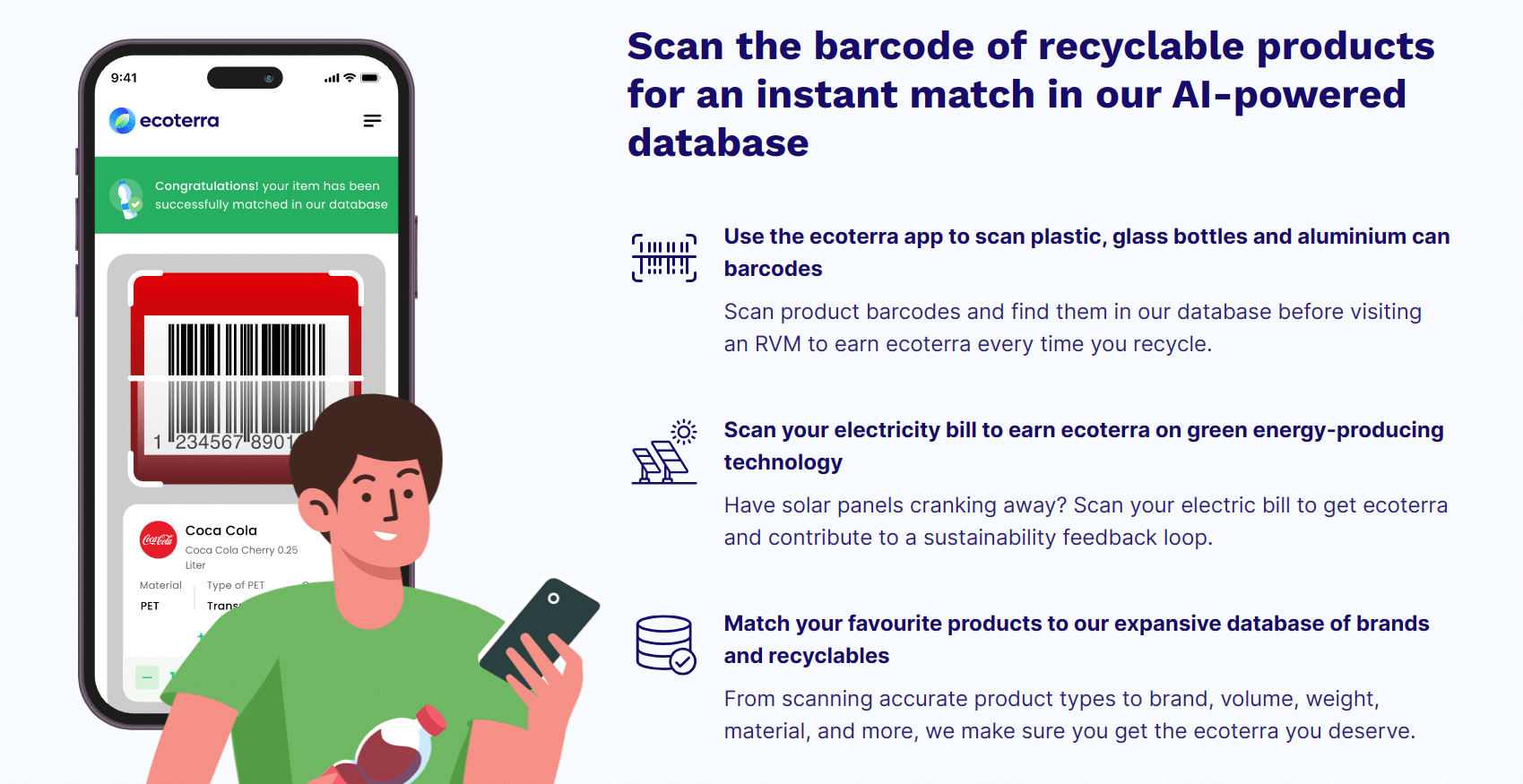 Every item that is recycled through the platform will be worth a specific amount of ECOTERRA. Users can collect the tokens and then cash them out or use them to offset carbon in the carbon offset marketplace. If users choose to offset their tokens, they will be rewarded with valuable NFTs.
The platform provides each user with a trackable impact profile that showcases their sustainability. Companies will be able to use this profile to showcase their sustainability to customers through scannable QR codes- this will encourage companies to use the platform and make more environmentally-friendly decisions. Individual users can use their profile to consciously keep track of their habits and see the improvements that they make by using EcoTerra.
The project is currently hosting a presale event through which investors can purchase ECOTERRA tokens for a low price. The value of the tokens will increase throughout each stage of the presale which means that early investors will have guaranteed returns! Invest now so that you don't miss out.
Your capital is at risk.
CCHG (C+ Charge)
C+ Charge is a blockchain project like no other that will transform the EV driving industry over the next 10 years. For now, it is possible to get in on the project early by investing in the ongoing token presale that will support project growth and development.
C+ Charge is a peer-to-peer payment system that is built on blockchain technology. The aim of the project is to streamline the payment process at EV charging stations and offer rewards to EV drivers that choose the sustainable motor option. The payment system will be powered by the CCHG token which will be used to pay for electric fuel. Users will then receive carbon credit rewards, which will be stored within the C+Charge app.
Read: How to buy C+Charge
The aim of the platform is to democratize the carbon credit industry and encourage the widespread use of EVs.


C+ Charge Key Features and selling points:
A mobile app that can be used to pay for EV fuel, track fuel prices and store tokens.
A blockchain-based system that is transparent and immutable.
The platform will reward EV drivers which will incentivize choosing electricity over petrol.
The native CCHG token is deflationary which will reward early investors when the price rises.
Advanced technology will deliver powerful analytic insight to EV charging station owners so that they can solve issues quickly and efficiently.
The platform will reduce the price of running an EV charging station, making it possible to increase the number that is available to drivers.
CCHG tokenomics
The native utility token of the C+ Charge platform is CCHG. The token has a capped supply of just 1 billion and is an ERC20 token built on the Ethereum chain. As a result, CCHG is positioned to do well in the market and has already attracted keen investors to the presale.
Users will pay for electric fuel with CCHG tokens using the C+ Charge mobile app. Within the app, drivers can check their CCHG balance, pay for fuel, collect carbon credits and view live prices. The ability to pay for fuel through the app will reduce the cost of running an EV charging station and make them more efficient.
Your capital is at risk.
SLR (Solarcoin)
Solarcoin is a blockchain-based eco-friendly cryptocurrency designed to reduce energy costs and promote renewable energy initiatives. SLR (Solarcoin) offers investors the unique opportunity to participate in the growth of the green crypto market while supporting environmentally friendly causes at the same time. The goal is to incentivize solar electricity production by rewarding the generators to reduce the cost of electricity production. Solar plant owners must provide third-party certified energy generation certificates, such as a Solar Renewable Energy Certificate (SREC) or comparable country-specific documentation, to be eligible for a Solar Proof of Work incentive. The SolarCoin blockchain records every Solar Proof of Work as a transaction.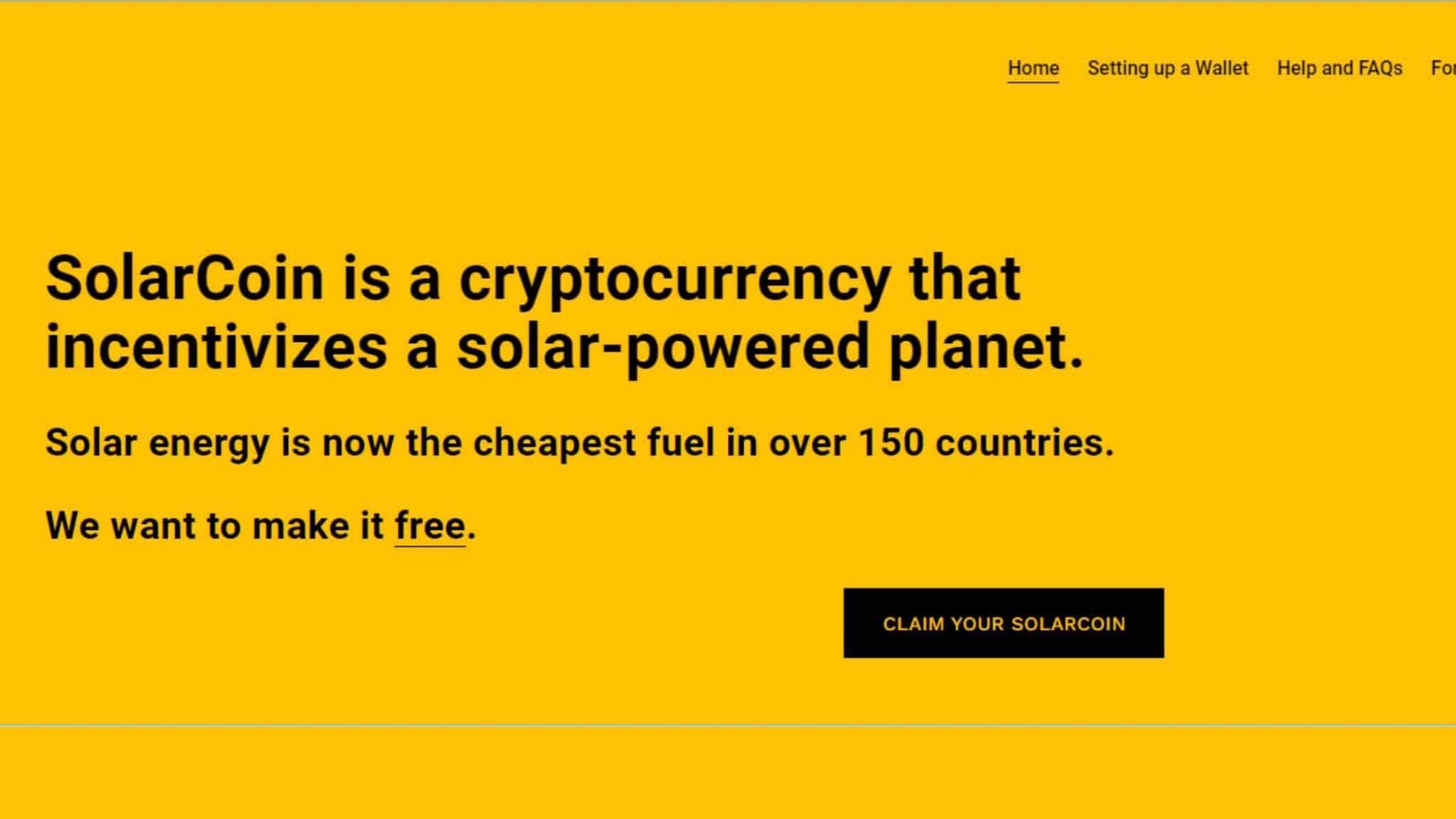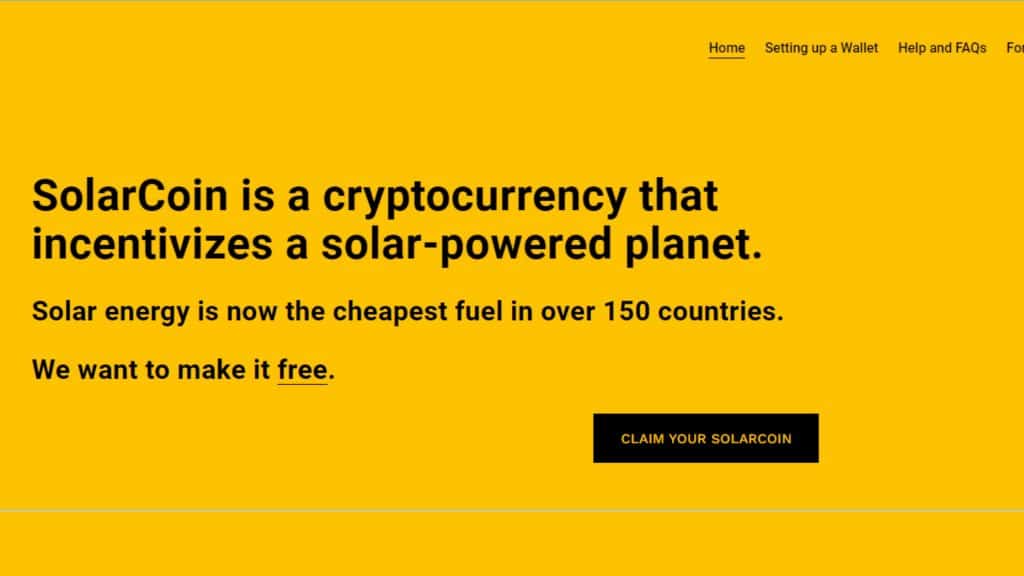 SLR has a total supply of 98 billion coins with a 64.8 million active supply. The 40-year-long plan of the SolarCoin supply is intended to provide incentives for producing 97,500 TWh of solar energy. SolarCoin lays the groundwork for the global energy transformation by providing solar energy producers with an energy-reference currency, producing 1 Solarcoin for each Megawatt hour produced by solar technology.
You can exchange SolarCoin for fiat currencies on cryptocurrency exchanges or use it as payment at places that accept it.
XRP (Ripple)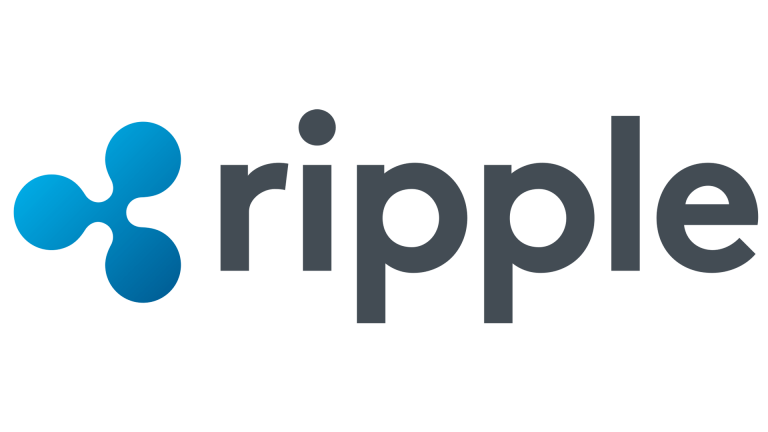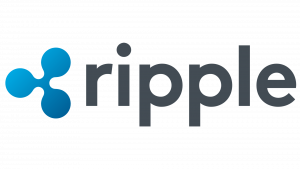 XRP is the native token of the Ripple Network- a global payment system that was created by Ripple Labs. The network is a blockchain protocol that offers an alternative for those who find Bitcoin and Ethereum networks to be too costly.
Ripple is one of the most widely used blockchain networks with more than 60,000 active users around the globe. As a result, XRP has established itself as one of the leading cryptocurrencies that is used by thousands to execute transactions.
Central banks can harness the XRP ledger to offer flexible digital transactions to their customers. The potential use cases for Ripple are unmatched which positions the token as a very strong asset to consider in 2023.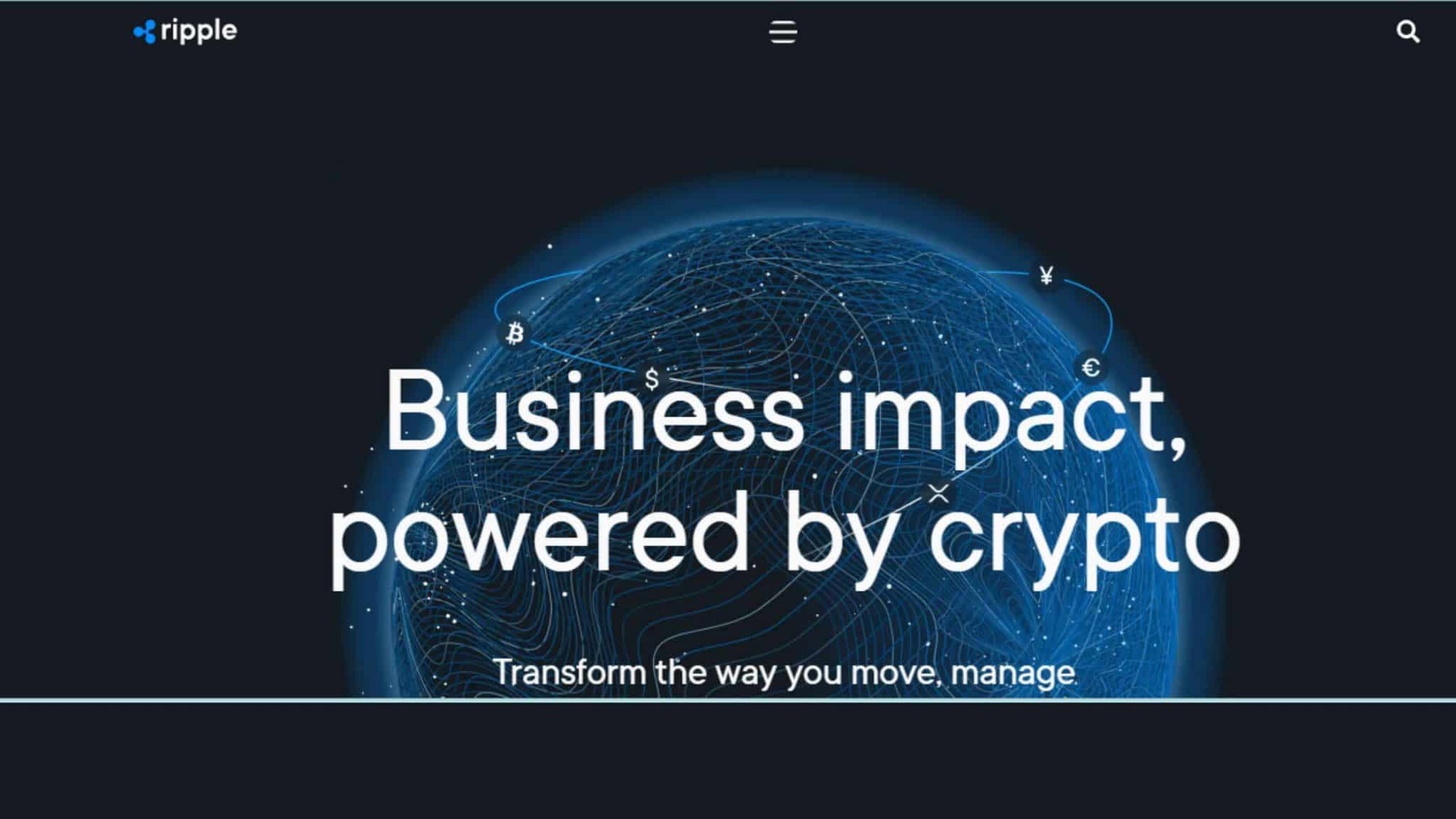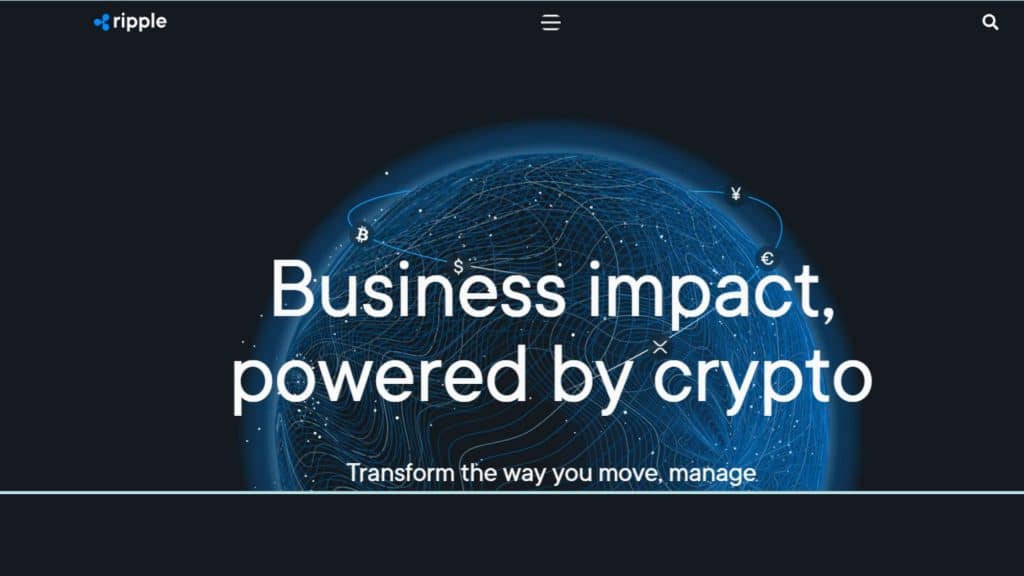 One of the most appealing aspects of the network is that it offers super low transaction fees of just $0.0002 per transaction. The network also offers fast transaction speeds and is very sustainable through its use of a low energy staking mechanism.
Ripple Labs is currently undergoing a case against the SEC. As a result, the token has experienced major volatility in the past few years and this is expected to continue. You should proceed with caution until the case has been settled.
Cryptoasset investing is highly volatile and unregulated in some EU countries. No consumer protection. Tax on profits may apply.
BITG (Bitgreen)
The idea behind Bitgreen's creation was to invent an open and permissionless blockchain. Bitgreen combines green innovation and blockchain technology to raise money for vital sustainability initiatives. The goal is to raise $1 trillion for sustainability projects around the world.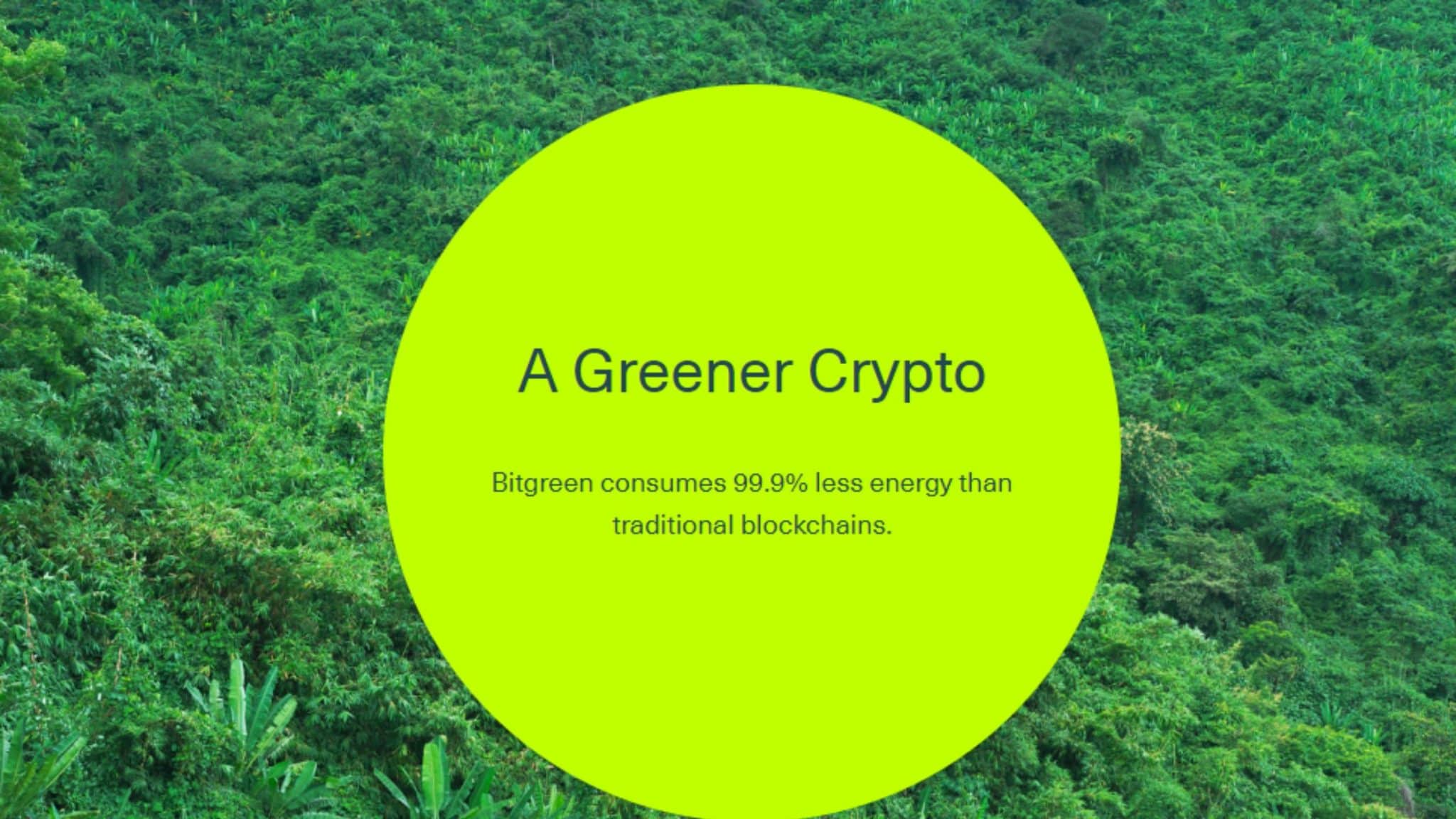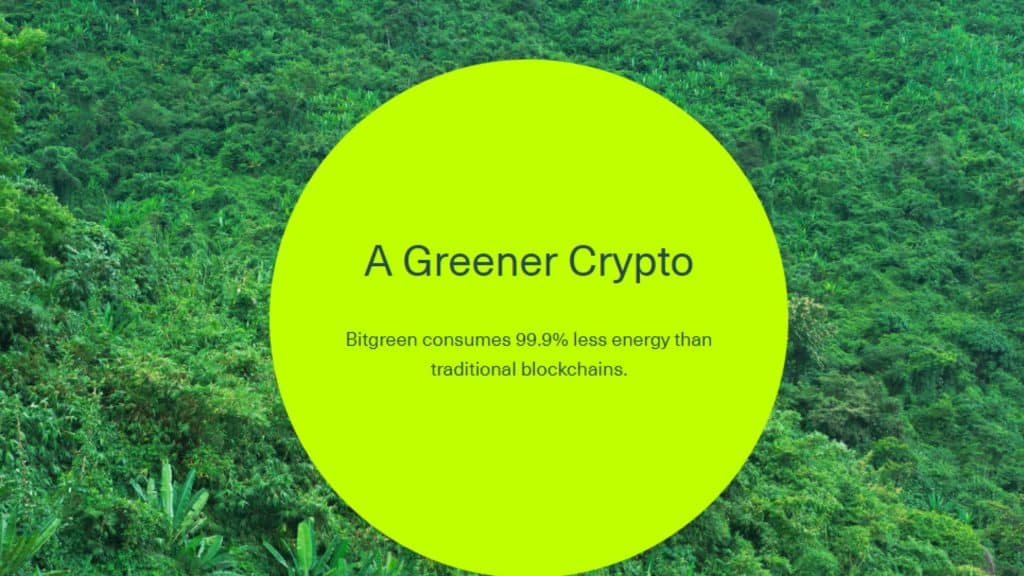 Bitgreen makes it simple to fund, originate, and buy high-quality, transparent carbon credits that protect the environment, remove atmospheric CO2, and help local communities financially. For finding and purchasing digital green bonds, the Bitgreen Impact Investment Platform offers the first blockchain marketplace.
The BitGreen blockchain's native coin is BITG. It has a circulating and total supply of 11,941,077 coins. The cryptocurrency rewards users for actions that reduce their carbon footprints as well as for doing their shopping with sustainable and local vendors. Bitgreen's layer-1 network uses 99.9% less energy than traditional blockchain networks and protocols because of its Proof-of-Stake consensus mechanism.
DOT (Polkadot)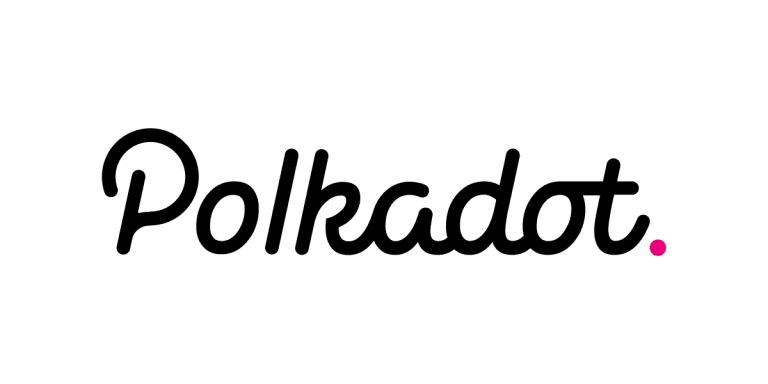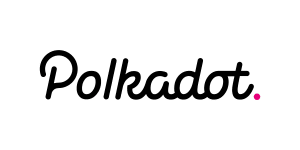 Polkadot is a secure growing ecosystem of parachains, or customized blockchains. Polkadot apps and services enable safe cross-chain communication, laying the groundwork for a genuinely interoperable decentralized web. Thanks to its next-generation nominated proof-of-stake (NPoS) model, Polkadot uses a tiny fraction of the energy that traditional blockchains use. Chains can communicate with one another in a meaningful way because of Polkadot's unique data availability and validity system. Chains remain unified in their security but separate in their governance. All stakeholders have a say in the sophisticated governance structure at Polkadot.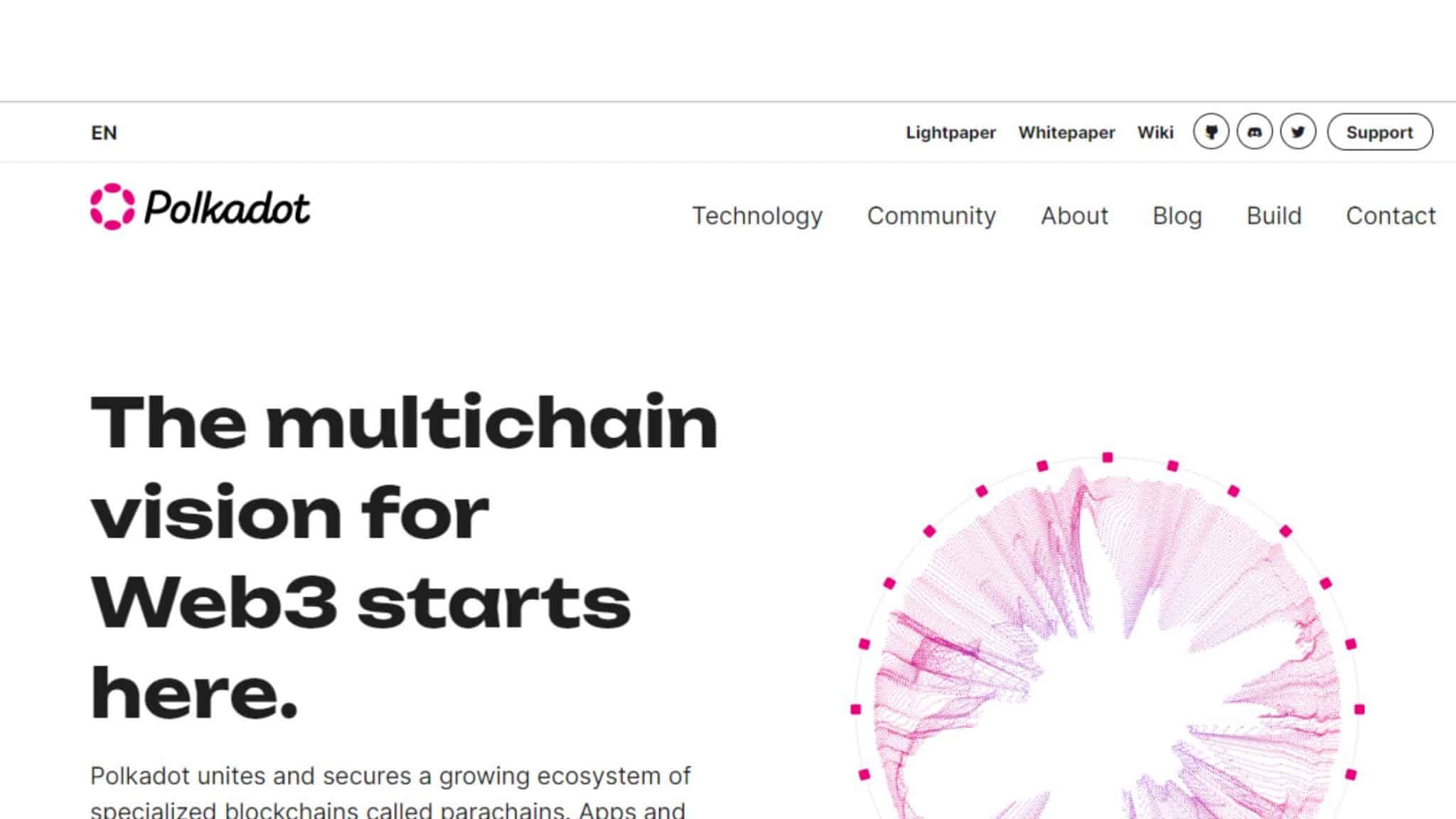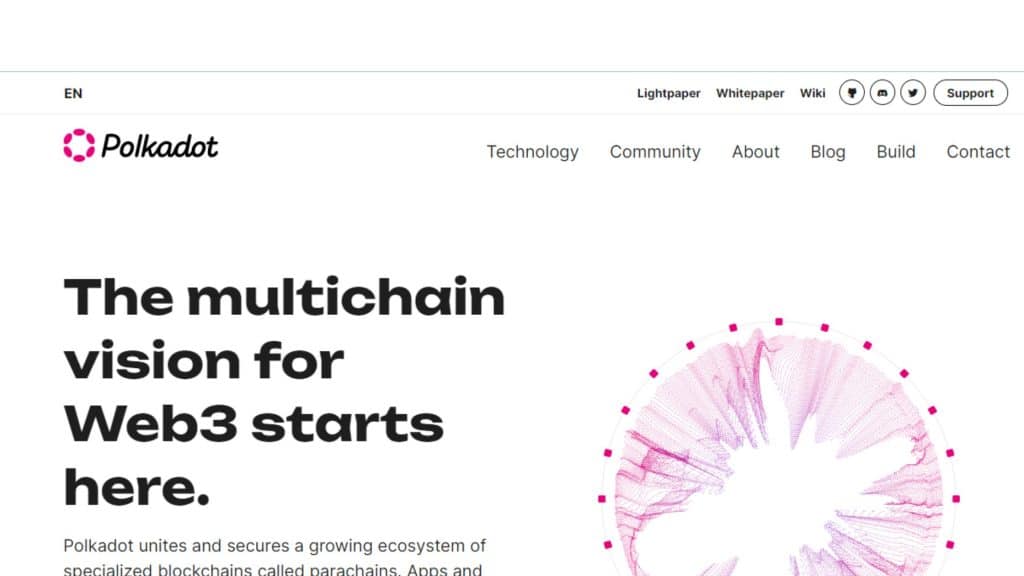 DOT, the platform's native currency, powers the blockchain's essential functions. Three distinct functions of the DOT token are network governance, staking, and bonding. DOT has a total supply of 1,241,402,059 tokens and 1.13billion circulating supply.
Cryptoasset investing is highly volatile and unregulated in some EU countries. No consumer protection. Tax on profits may apply.
ADA (Cardano)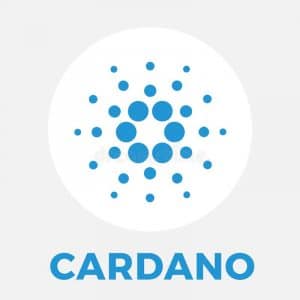 Cardano is an alternative blockchain network that is based on the proof-of-stake consensus mechanism. The network has been created to provide a high level of security and sustainability to it's users through advanced techniques and peer-reviewed research. The network is supported by the utility token ADA which can be used as a means of exchange across the blockchain.
ADA is a deflationary token with a limited supply of 45 billion. At the moment, around 35 billion ADA tokens are in circulation. As well as acting as a means of exchange, ADA can be staked for passive rewards. The coin is also used to power smart contracts that are built on the Cardano network.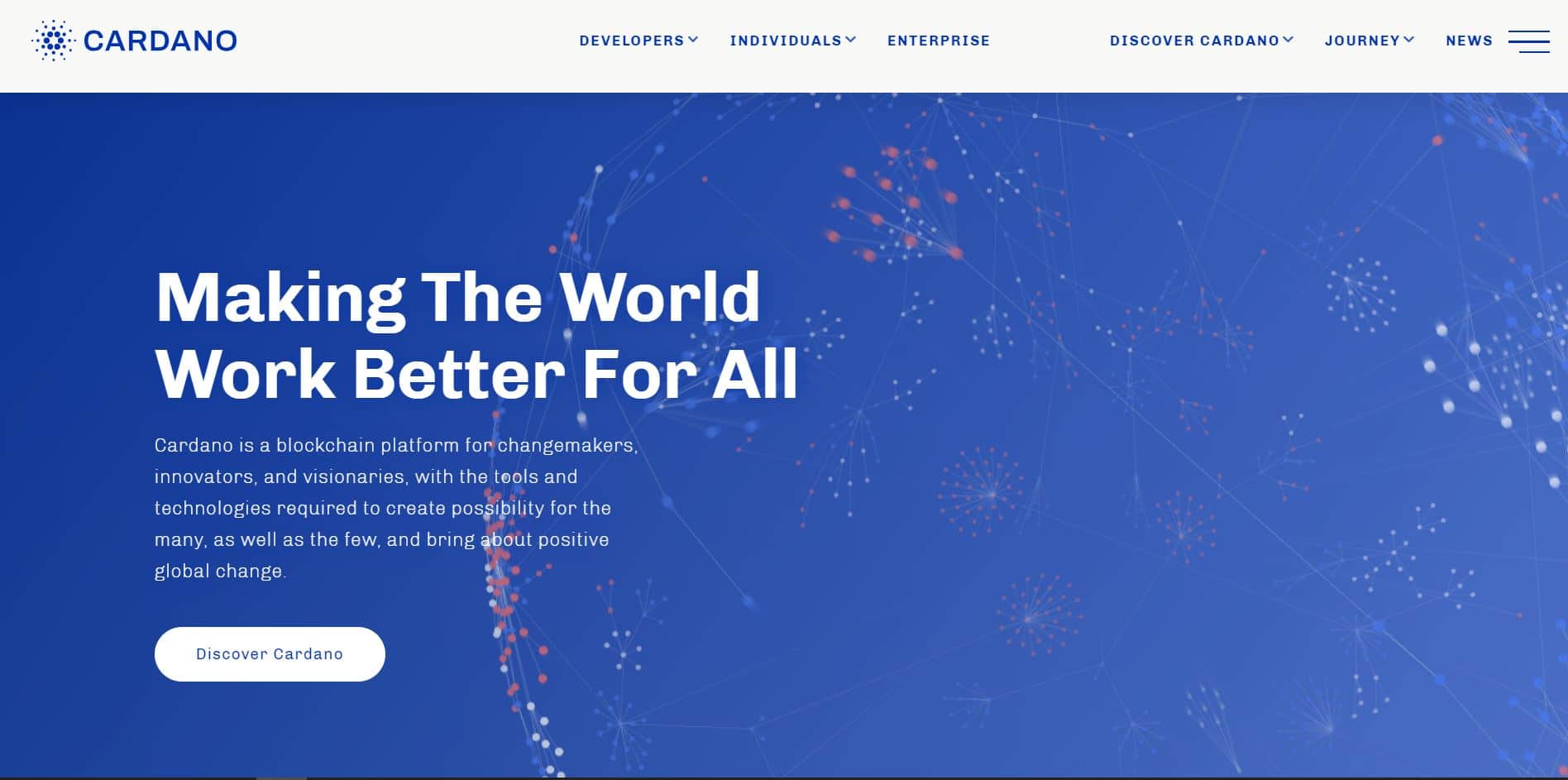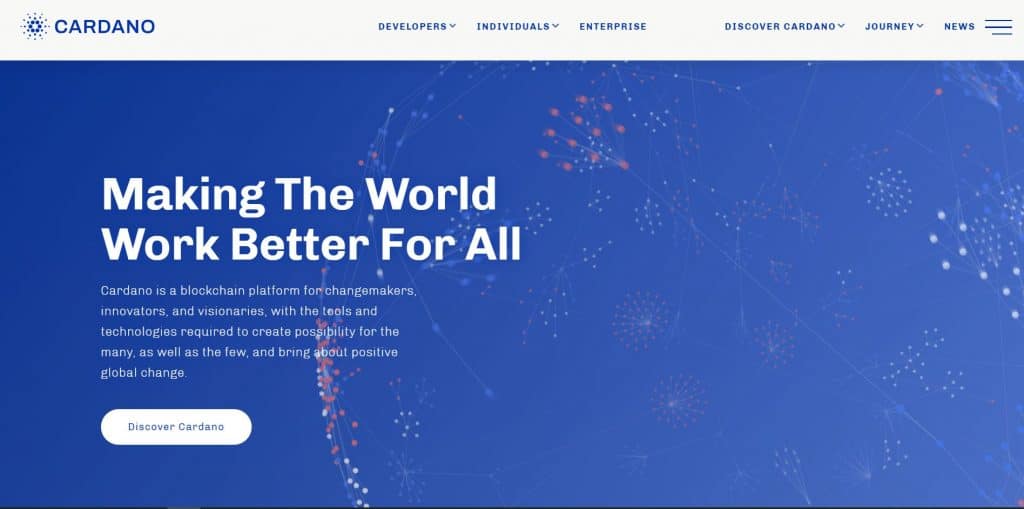 Cardano has a sophisticated two-layer design which provides a high level of security. The two layers include the Computation Layer and the Settlement Layer. The Computation layer is used to support smart contracts and the Settlement Layer is use to handle transactions.
Cardano (ADA) is considered to be environmentally friendly because it uses a proof-of-stake mining process which is less energy consuming than proof-of-work. The network has numerous use cases and has great long-term potential.
Cryptoasset investing is highly volatile and unregulated in some EU countries. No consumer protection. Tax on profits may apply.
NEAR (Near Protocol)
Similar to Ethereum, the decentralized application platform Near Protocol is a carbon-neutral blockchain that supports a variety of applications, NFTs, games, and other content. The native token on the NEAR Protocol is called NEAR. It is more environmentally friendly since it validates transactions using a proof-of-stake consensus mechanism.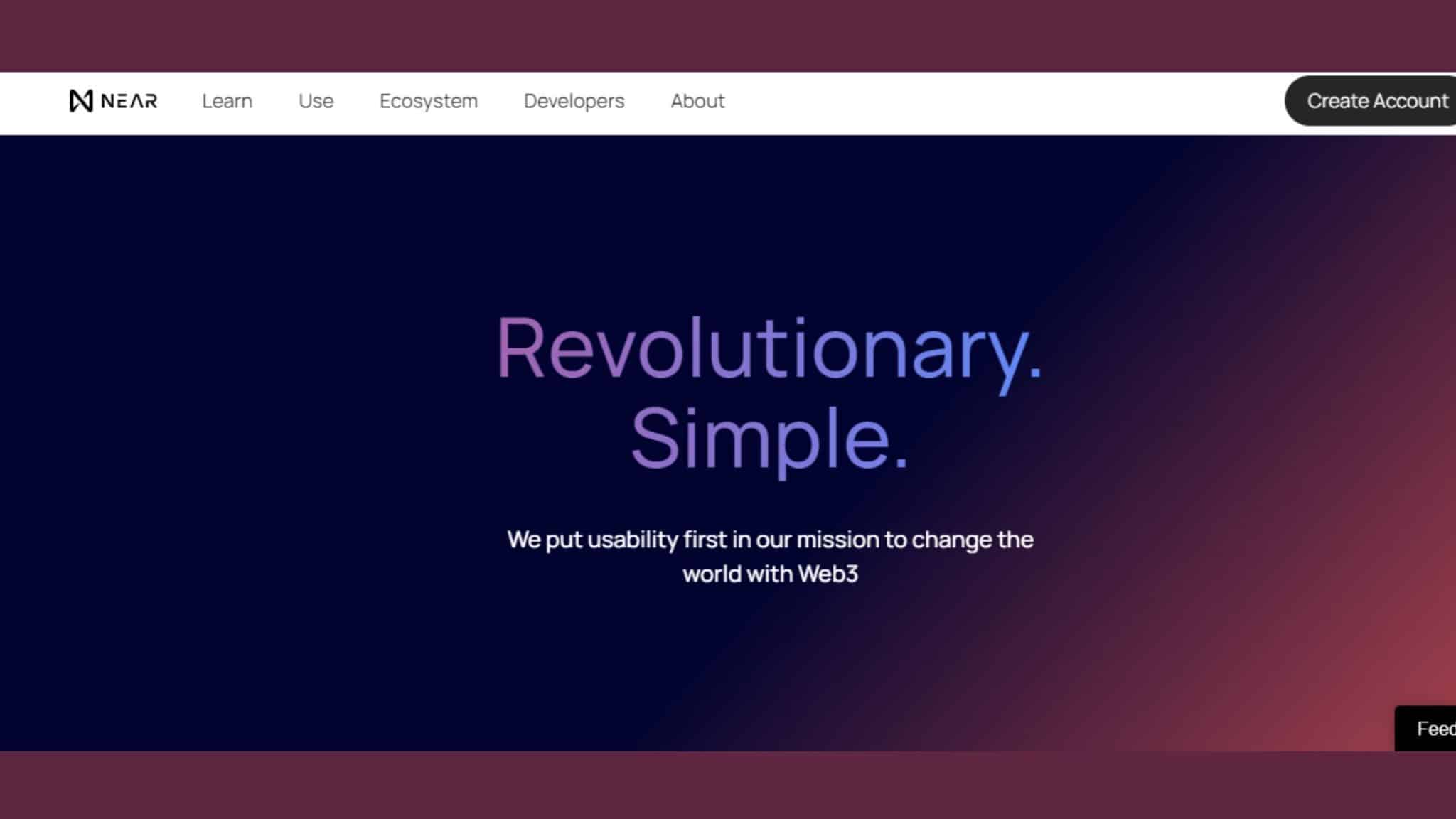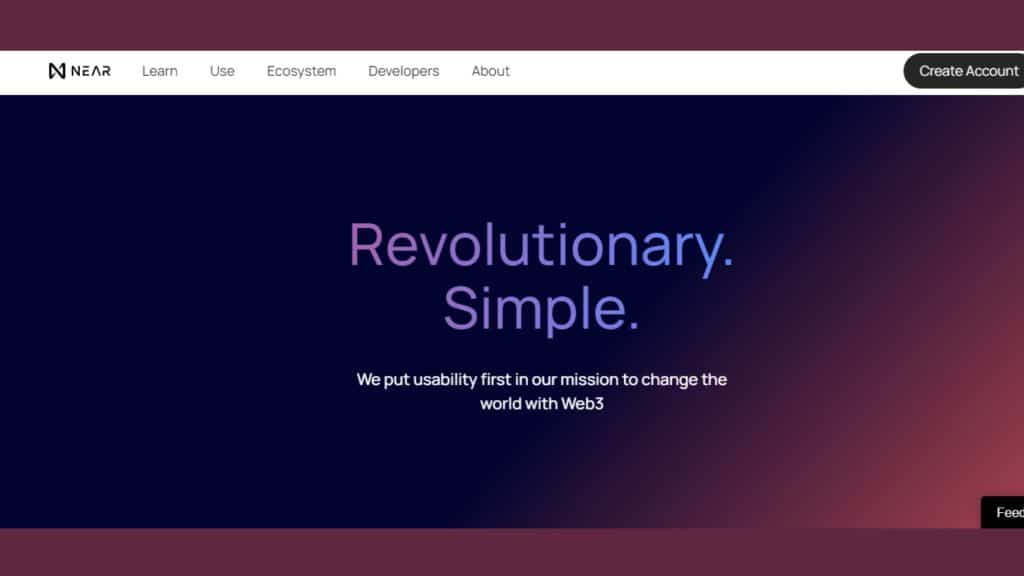 Its ability to communicate with the Ethereum network via a mechanism called Rainbow Bridge makes the NEAR protocol a unique project. A permissionless, decentralized technology called Rainbow Bridge makes Ethereum and NEAR interoperable with one another. A contract created on Ethereum, for instance, can be verified on NEAR.
Additionally, NEAR launched the Mintbase NFT platform, which cryptocurrency artists use to produce digital art. The majority of the money raised from the sale of these NFTs will be used to fund CO2 offsetting projects in developing nations that are result-based and independently verifiable.
Sharding, a technique used by the Near Protocol, divides up data processing and storage into smaller units. This makes NEAR to be quick and extremely scalable. Holders of NEAR take part in network governance and get rewards for securing the network or staking tokens. NEAR is also acquired via participating in development bounties, actions that advance the ecosystem and receiving from pals using the NEAR Drop.
NEAR has a total supply of 1 billion tokens and 811,140,329.00 NEAR tokens.
Cryptoasset investing is highly volatile and unregulated in some EU countries. No consumer protection. Tax on profits may apply.
HBAR (Hedera Hashgraph)
In comparison to the traditional blockchain that most cryptocurrencies use, Hedera Hashgraph is a platform that appears quicker and more secure. It is a decentralized public network that anybody can use to conduct transactions in a reliable and secure setting. Hedera is built for quick, three- to five-second transactions with low latency. The blockchain completes 6.5 million transactions daily, with each taking five seconds on average.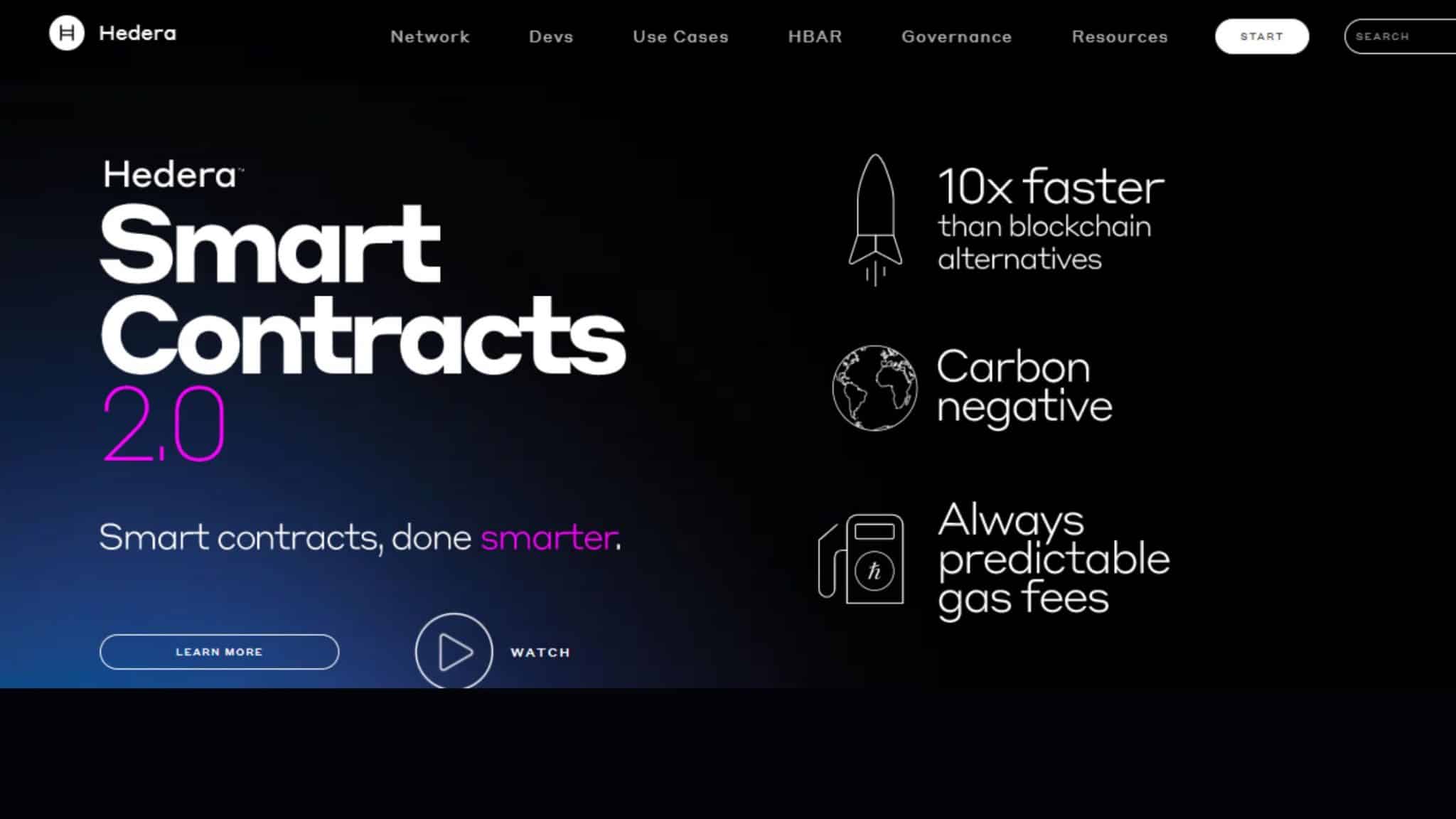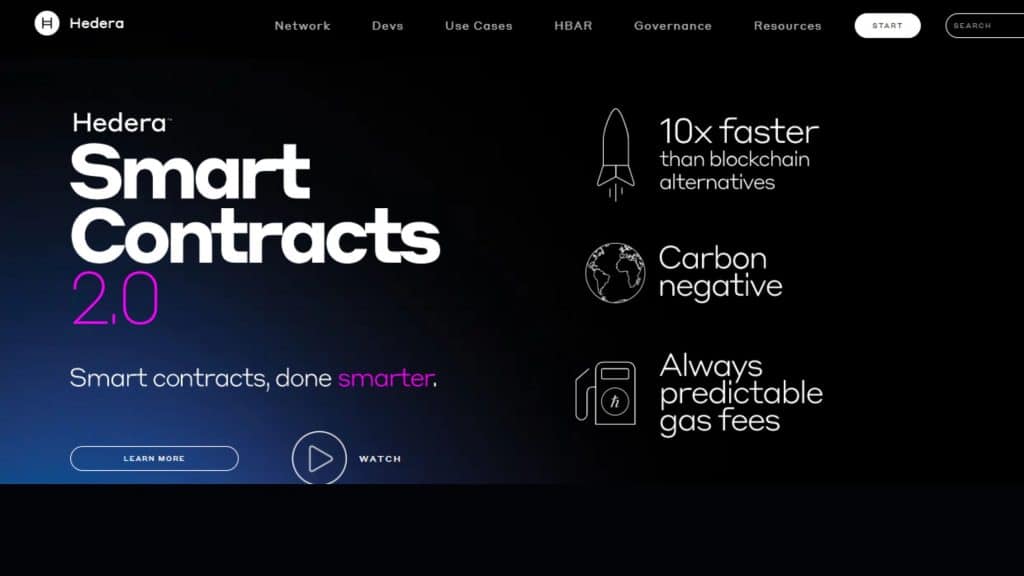 The consensus algorithm used by Hashgraph is called asynchronous Byzantine Fault Tolerance (ABFT). Network security is greatly enhanced by ABFT, one of the most secure algorithms that are resistant to DDoS and Sybil attacks. Hedera Hashgraph offers four major services, one of which is HBAR, a cryptocurrency that offers highly customizable, low-fee transactions. Smart contracts, file services, and consensus services are among the other services.
The native, energy-efficient cryptocurrency of Hedera that drives the decentralized economy is called HBAR. HBAR requires a lot less energy than proof-of-work tokens like Bitcoin since it is a proof-of-stake token. With a 50 billion token total supply, HBAR currently has a circulating supply of about 22.97 billion tokens.
Cryptoasset investing is highly volatile and unregulated in some EU countries. No consumer protection. Tax on profits may apply.
How To Buy BTC20- The Best Green Crypto Coin
To purchase BTC20 tokens in [current_month] [current_year], you must participate in the token presale event. The presale is one of the top upcoming ICOs where investors can purchase BTC20 for $1.The presale will conclude on the final day of July. Now is the ideal opportunity to participate in the endeavor. This section will guide you through the acquisition of BTC20 tokens step-by-step, ensuring a seamless and successful purchasing experience.
Step 1: Buy ETH from eToro

BTC20 is an erc-20 token, allowing it to be exchanged for ETH or USDT. For the purposes of this guide, Ethereum (ETH) will be used.
Buy Ethereum (ETH) through a reputable exchange like eToro. Open an account on the eToro platform and complete the essential verification steps to accomplish this. Once your account has been created, you can use your preferred payment method to deposit funds into your eToro account.
With available funds, navigate to your eToro trading dashboard and seek for Ethereum (ETH). Examine the current market conditions, such as price and liquidity, and then execute your purchase. Prior to concluding a purchase, it is essential to thoroughly review the transaction details and fees to ensure transparency.
Step 2: Move ETH to the eToro Money wallet
The next step after purchasing Ethereum on eToro is to transfer your Ethereum to your eToro Money wallet. eToro Money is a distinct app used to send cryptocurrencies to external crypto wallets.
Log into your eToro account and navigate to the Money section to initiate the transfer. Find your Ethereum balance and select "Withdraw" from the menu.
Choose eToro Money as the recipient and enter the quantity of ETH you wish to transmit. The ETH will then be transferred from your trading account to your eToro wallet.
Step 3: Transfer ETH to MetaMask
Transfer ETH from your eToro Money wallet to MetaMask (or a compatible wallet) from your eToro Money wallet.
Open your MetaMask wallet extension or application and navigate to the wallet interface. Click the "Receive" icon to disclose the address of your MetaMask wallet. This address should be copied to your clipboard.
Return to the eToro Money application, locate your Ethereum balance, and select "Send" for Ethereum. Paste the address of your MetaMask wallet as the recipient of the ETH and enter the desired transfer amount. Verify the veracity of the transaction details prior to committing to the action. The ETH will be sent to your MetaMask wallet after confirmation.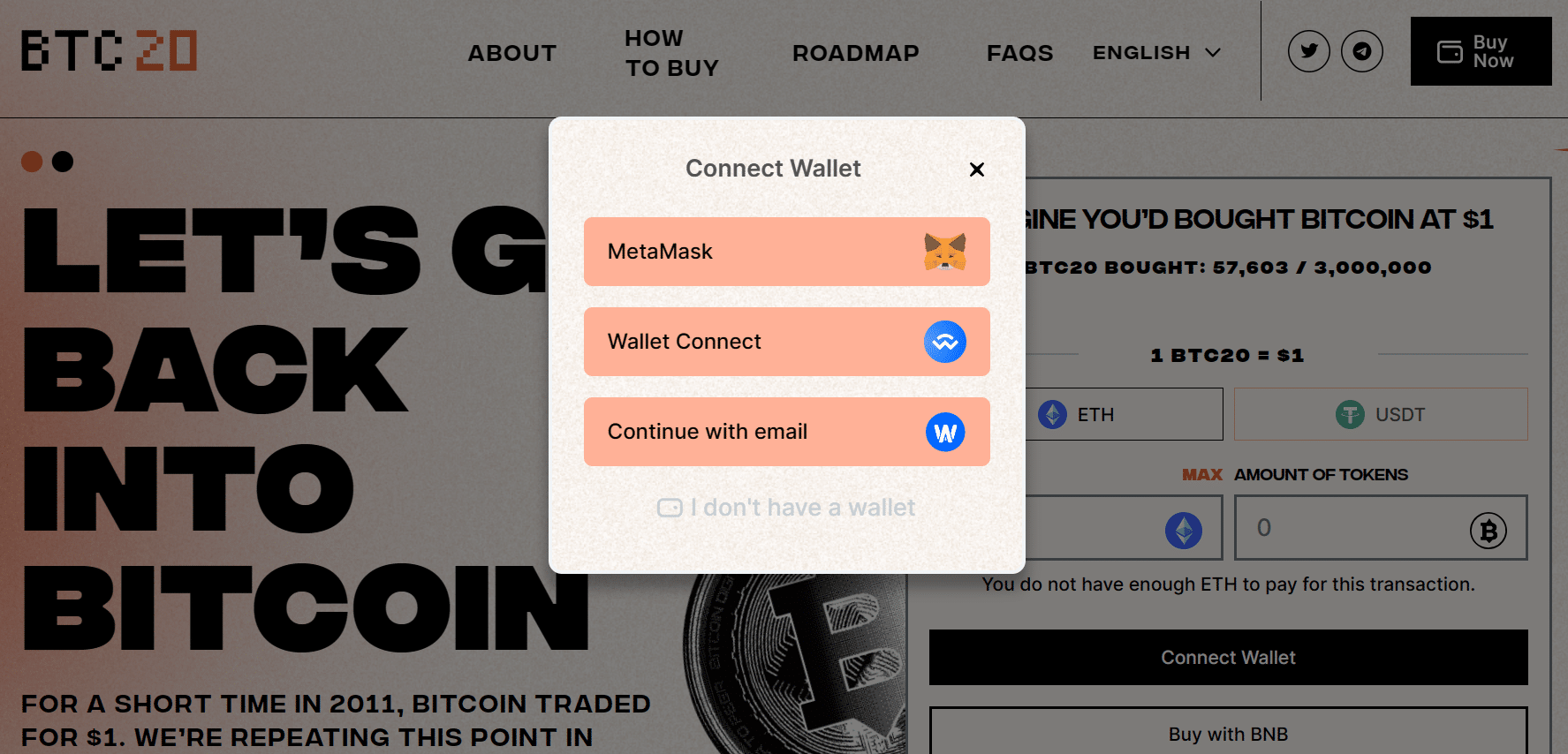 Step 4: Connect MetaMask to BTC20 presale
Connecting your wallet to the BTC20 presale platform is the next step. Start by visiting the official BTC20 website and locating the dedicated presale section or page. Find the option to connect your wallet or "Connect MetaMask." Clicking this option will prompt MetaMask to request authorization for the connection.
Review the information displayed by MetaMask to ensure that you are connecting to the correct website. Once the information has been verified, approve the connection. Your MetaMask wallet is now connected to the BTC20 presale platform, enabling you to purchase tokens.
Step 5: Convert ETH to BTC20
After connecting to the BTC20 presale platform, you can exchange your ETH for BTC20 tokens. Locate the section on the presale platform for token transfers or exchanges. Select the option to exchange ETH for BTC20 tokens, and the platform will display the relevant information.
Before proceeding, review the exchange rate and any associated fees. Upon satisfaction, confirm the exchange transaction. The platform will implement the swap on the Ethereum blockchain, deducting the appropriate quantity of ETH from your MetaMask wallet and crediting you with the equivalent number of BTC20 tokens.
Step 6: Claim tokens after presale
After the conclusion of the pre-sale, you will be able to claim BTC20 tokens. Visit the BTC20 presale platform and navigate to the token claiming section. There will likely be a form or input field where you can enter your digital wallet's address. Submit the claim by entering the MetaMask wallet address affiliated with the token purchase.
The platform will authenticate your eligibility and deliver the BTC20 tokens you purchased to your wallet. Once the claiming procedure is complete, the BTC20 tokens will be reflected in your MetaMask wallet, signifying that you now own them.
Your capital is at risk.
Is Cryptocurrency Sustainable?
One would expect cryptocurrencies to be more sustainable than other traditional assets because they are digital. However, this has not always been the case.
It was estimated that it takes 1,449 kWh, or around 50 days of power for the average US household, to perform one bitcoin transaction. This is due to the proof-of-work mechanism that the bitcoin blockchain uses. It involves the use of multiple computers. This makes the whole process to be expensive and has a negative effect on the climate. This is so because the gas and coal-fired power plants that creates bitcoin produces a lot of electricity. Burning coal and natural gas releases greenhouse gases that heat the earth and alter its climate. This makes cryptocurrencies using the proof-of-work mechanism to be unsustainable.
However, there are currently lots of crypto projects using the eco-friendly proof-of-stake consensus mechanism. If you are looking to invest sustainably, we recommend focusing on tokens that use the proof-of-stake mechanism and focus on powering eco-friendly projects.
How Can Crypto Be Green
There are several ways crypto can be green. The first is the use of a proof-of-stake consensus mechanism. This does not use specialized types of equipment that are energy-intensive like Proof-of-work. Secondly, the crypto project must have a positive impact on the environment. It could be along the line of renewable energy, reduction of Co2 emissions, etc.
How To Find Green Crypto
If you want to invest in eco-friendly cryptocurrencies, staying up-to-date with new crypto projects is crucial. To find the latest information on green cryptos, reputable sources such as news sites, social media, forums, and popular crypto trading platforms can be helpful.
After identifying potential coins, conduct thorough research to find those with good fundamentals. This approach can help minimize risks while maximizing returns, enabling you to make informed decisions and gain a better understanding of your investment.
Top Tips For Investing in Crypto Sustainably
Opt For Proof-of-Stake
With the proof of stake consensus mechanism, several validators must agree that a transaction is accurate before it is approved by enough nodes. The fast transaction speed and less energy requirements improve the scalability of the blockchain, which increases adoption by users.
Be Careful of Green-Washing!
When investing in green cryptocurrencies, be sure to do your research first. Many times, coins are heavily green-washed.  Greenwashing is the act of giving a false image or giving deceptive information about how a company's products are more environmentally friendly. They might even be scams that want to take advantage of inexperienced investors. So, you have to be careful and research the project properly.
Look at energy efficiency and carbon footprint
When it comes to sustainability, energy efficiency and carbon footprint are critical considerations. Carbon footprint is the entire amount of greenhouse gases (such as carbon dioxide and methane) as a result of human actions.
We have mentioned how the proof-of-stake consensus mechanism is more energy efficient than proof-of-work. When mining cryptocurrencies, be mindful of the environmental impact involved – choose coins with low carbon footprints if possible.
Best Green Crypto 2023– Conclusion
The world is already experiencing the effects of climate change, and things will only become worse in the future. Investors need to be aware of these effects and seek out sustainable investment opportunities to assist in reducing the risks. This is where green crypto comes in. We have reviewed the best green crypto coins to invest in 2023. BTC20 is a very good project that is predicted to explode in 2023.
Your capital is at risk.
FAQs
Are cryptos good for the environment?
Which cryptocurrencies are the most sustainable?
What is the best alternative to Bitcoin?
Is green crypto worth investing in?