How To Buy Chimpzee Coin (CHMPZ) 2023
Fact Checked
Everything you read on our site is provided by expert writers who have many years of experience in the financial markets and have written for other top financial publications. Every piece of information here is fact-checked. We sometimes use affiliate links in our content, when clicking on those we might receive a commission - at no extra cost to you. By using this website you agree to our terms and conditions and privacy policy.
Chimpzee is a new web3 crypto project that hopes to save the planet whilst providing users with lucrative ways to earn passive income. To unlock the platform and start earning passive income, users must first buy CHMPZ tokens- the native tokens of the Chimpzee ecosystem. In this article, we will look at how to buy Chimpzee coin (CHMPZ) so that you can start earning passive income whilst doing your bit for the environment.
How To Buy Chimpzee Coin – Quick Guide
The following steps will guide you through the process of buying Chimpzee ($CHMPZ) from the USA easily and quickly:
Step 1: Download a free cryptocurrency wallet such as MetaMask or Trust Wallet that supports ERC-20 tokens.
Step 2: Fund your crypto wallet with ETH or USDT tokens.
Step 3: Connect your crypto wallet to the Chimpzee presale and swap tokens for CHMPZ. You will be able to claim your Chimpzee coins after the presale.
Your capital is at risk
What Is Chimpzee Coin (CHMPZ)?


Chimpzee coin (CHMPZ) is the native utility crypto of the Chimpzee web3 ecosystem.
Chimpzee is one of the most promising crypto presales for 2023. The platform allows participants to earn a passive income while simultaneously saving animals and the environment.
There is no doubt that the intent behind this project is to increase public awareness and help financially support organizations working to protect endangered species and combat deforestation.
Following in the footsteps of other successful web3 crypto projects, the Chimpzee project has developed an engaging storyline to attract the attention of investors.
According to the story, Max Chimpzeeski is the brains behind the entire project, a brilliant scientist monkey born in the African jungle. With the power of Web3 technology, Chimpzeeski is on a mission to combat climate change. Chimpzeeski managed to create a weapon using Web3 technology through his ingenious mind, pure determination, and years of relentless effort.
Hence, Chimpzeeski was born to help save the planet with Web3 users by putting his weapon into the crypto space.
Five separate components comprise the Chimpzee ecosystem;
The Chimpzee shop – Shop-2-Earn
An NFT marketplace – Trade-2-Earn
A Zero Tolerance Game – Play-2-Earn
A Chimpzee NFT Passport
A custom Chimpzee AI Avatar Generator
Holding a Chimpzee NFT Passport is essential to earn the most passive income from the ecosystem. NFT holders are entitled to more benefits and rewards in Chimpzee than those who do not possess one. If you are in possession of the Chimpzee NFT Passport, you will receive maximum rewards whenever you trade, shop, or play.
Users can purchase Chimpzee passports with CHMPZ tokens from the website. Tokens that are used to purchase NFTs are taken out of circulation through burning.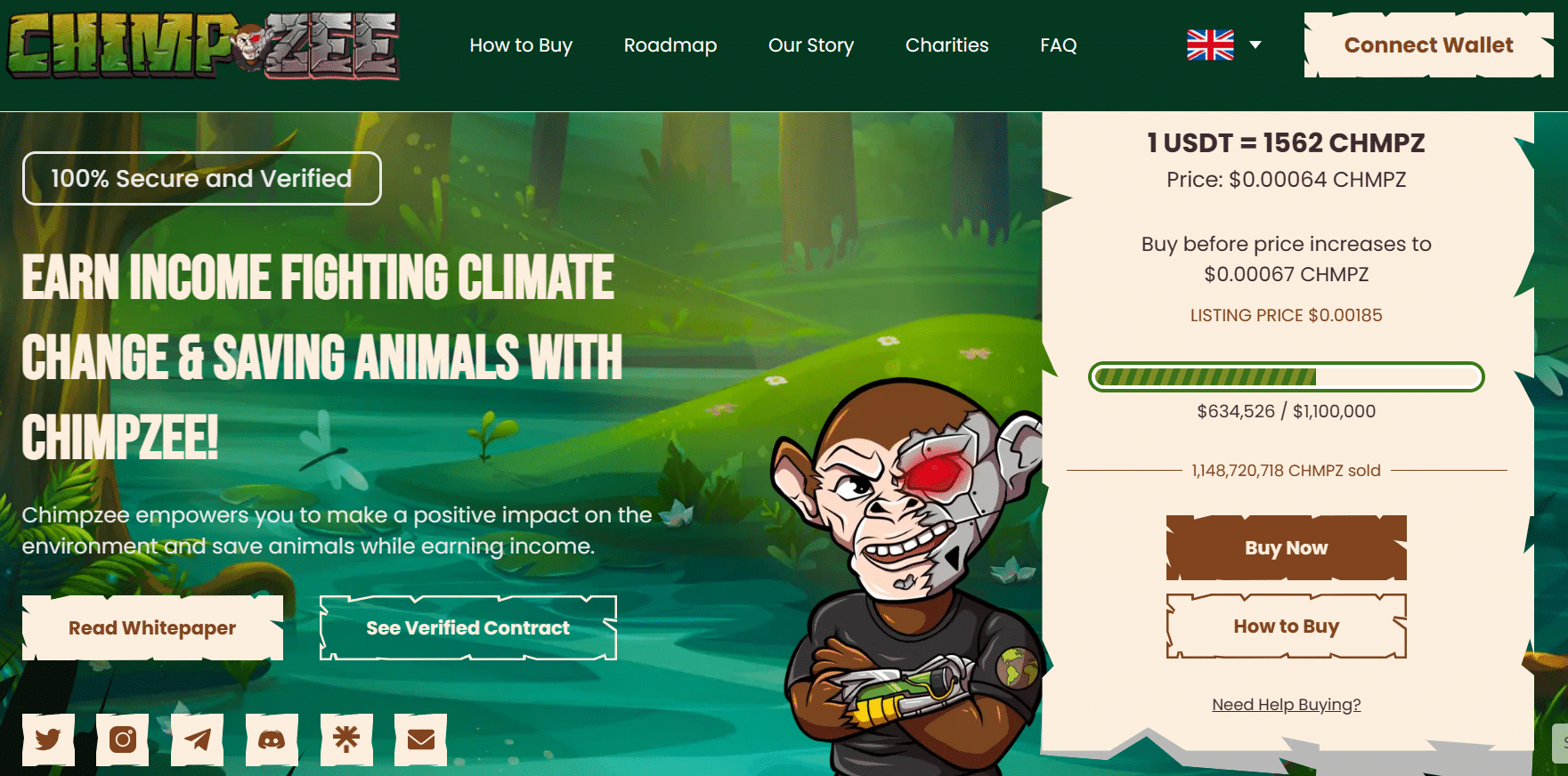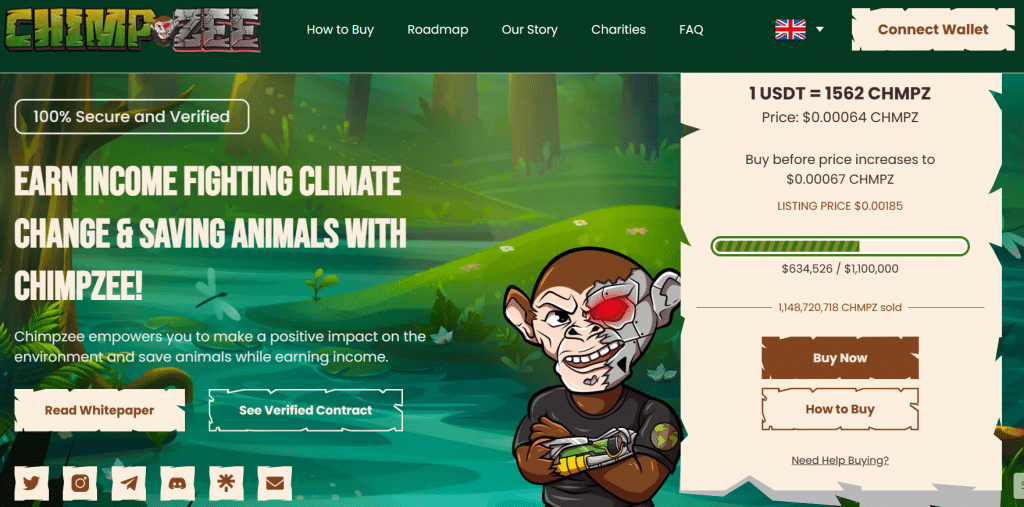 The Chimpzee shop represents the Shop-2-Earn component of the game. Through the sale of Chimpzee merchandise, users can earn CHMPZ tokens. Profits from Chimpzee are donated to charity organizations that are supported by the web3 platform.
The Chimpzee NFT marketplace supports the trade-2-earn component of the platform. Users can earn CHMPZ when they trade NFTs with other users. A portion of trading fees are also donated to environmental charities.
The last way to earn passive income is by playing the Zero Tolerance game. When players unlock milestones in the game, they are rewarded with CHMPZ tokens. The Zero Tolerance game has been designed by industry experts to provide users with exciting and challenging gameplay.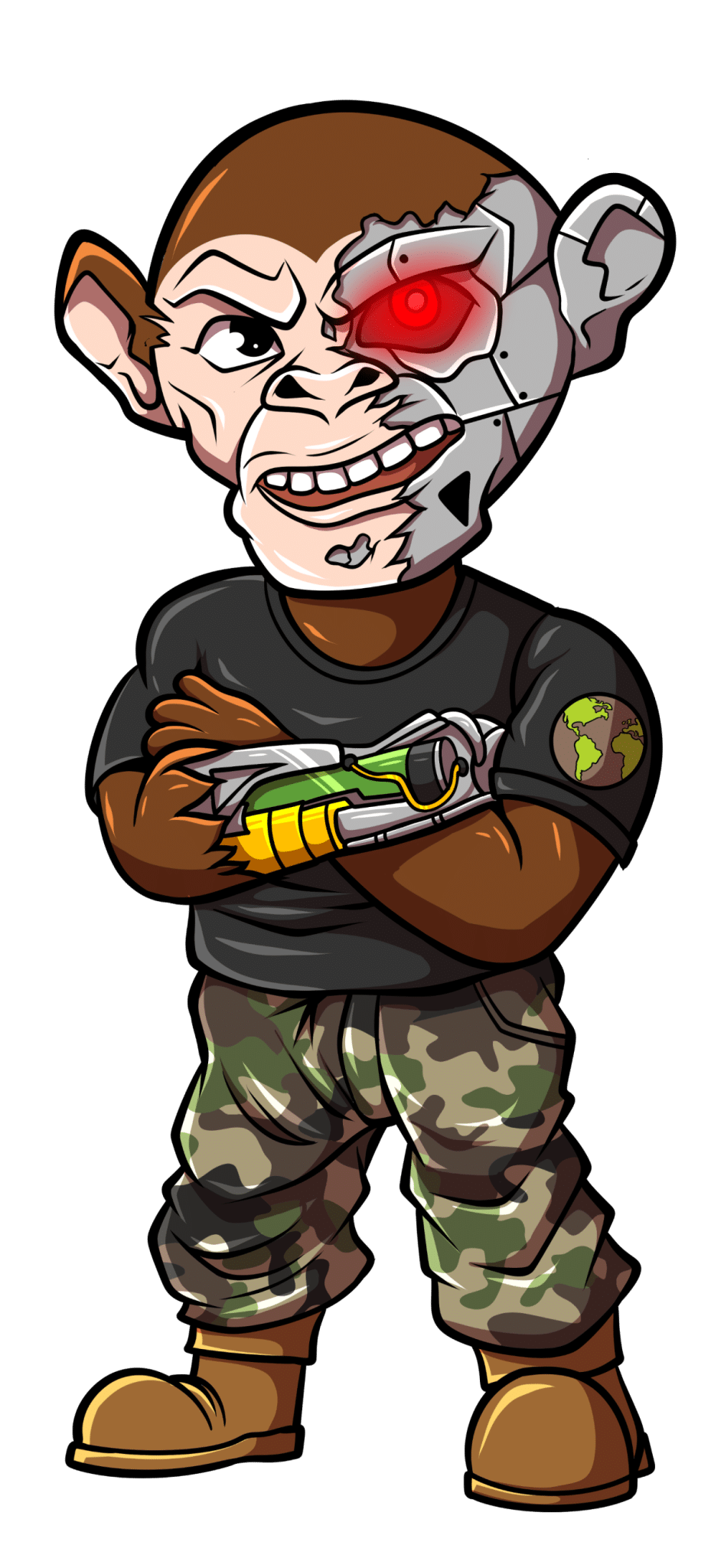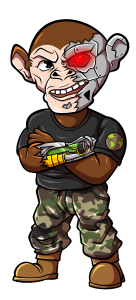 In addition, users will be able to create personalized, AI-developed chimpanzee avatars with the Chimpzee AI Avatar Generator mobile application. Players can attach avatars to their Chimpzee NFT passports and play games using them. A further benefit is that owners are the sole owners of all avatars generated, giving them the creative freedom to enhance the narrative.
Another key feature of the Chimpzee platform is the ability to stake CHMPZ tokens for lucrative rewards. The Chimpzee staking pool offers an impressive 20% APY.
At the moment, tokens are just $0.00055 USDT, but they'll go up as the presale progresses. Those who choose to invest during the presale will be rewarded with a 300% token bonus, which makes it the best time to invest. So far, more than $600k has been raised through the presale.
Your capital is at risk
CHMPZ Tokenomics
CHMPZ is the native ERC20 token of the Chimpzee web3 platform. Using this token, players will receive rewards and will be able to unlock different features of the ecosystem.
CHMPZ is currently available to purchase via presale. The presale will go through multiple stages before tokens are listed on tier 1 exchanges.  The price of CHMPZ will increase at each stage of the presale with the first stage offering the lowest price for CHMPZ tokens. Users can also currently purchase diamond NFT passports which offer the highest passive income opportunities.
In total, there are 40 billion CHMPZ available for sale. In stage 1, 1 CHMPZ is priced at 0.0005 USDT. In the second stage, the token's price will increase to 0.00069 USDT. The last stage of the process will see the price of 1 CHMPZ set at 0.0011 USDT.
This means that early investors will be able to buy Chimpzee passports for the lowest price. The Chimpzee Diamond NFT passport will also be available only to participants in the first round of the presale. A total of 10% of the total supply of CHMPZ coins will be burned by users purchasing Chimpzee NFT passports.
The Chimpzee presale is predicted to end in Q2 2023. After this, the token will be launched on various tier one exchanges which will be accompanied by a number of technical developments. This includes developing the Chimpzee store, the NFT trading platform, and the staking engine. The first CEX listing is expected to occur in the year's second half.
| | | |
| --- | --- | --- |
| Category | Percentage | Tokens |
| Public Availability | 45% | 90 billion |
| Marketing | 15% | 30 billion |
| Liquidity | 10% | 20 billion |
| Charity | 10% | 20 billion |
| Team and Rewards | 10% | 20 billion |
| Future development | 10% | 20 billion |
| TOTAL | 100% | 200 billion |
CHMPZ Presale
A total of 40 billion CHMPZ are available for purchase through the four presale rounds. Over $230k has already been raised for the project. In the initial stage, one CHMPZ costs $0.0005; in the next round, it will cost $0.00069.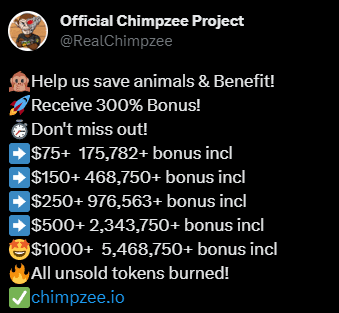 Investors will be offered the highest-paying Chimpzee Diamond NFT passport. Participants in the first round will only receive Chimpzee Diamond NFT passports. Those who missed out on the presale will have to pay extra in the future because only a limited number will be available.
As a result, Chimpzee's tokenomics have been laid out in a way that will ensure its viability for years to come.
Public Sale 45% – Pre-sale and public offerings of tokens will be conducted.
Exchange and Liquidity 10% – For access to popular exchanges and DEXs.
Marketing 15% – Spread the word about Chimpzee to the world and help to save the environment and animals.
Community Rewards 5% – Rewarding the community for their support and activities.
Charity 10% – Donating to organizations that fight climate change and save animals.
Development 10% – As part of supporting the Chimpzee ecosystem's development.
Team 5% –Growth of the team and talent acquisition.
Chimpzee Charity Donations
Chimpzee is poised to revolutionize how people engage with crypto ecosystems as it develops its platform. There's a possibility that this project could lead the new wave of socially-focused crypto projects, which makes it one of the best green cryptos to add to your portfolio. There is still time to take advantage of the presale before CHMPZ is launched on exchanges.
The Chimpzee project will support a number of charities, including:
Wild.org
OneTreePlanted
AnimalHaven
AnimalEquality
ASPCA-TheAmericanSocietyforthePreventionofCrueltytoAnimals
CompassionWithoutBorders
ForgottenAnimals
GlobalSanctuaryforElephants
GoConsciousEarth
HelpAnimalsIndia
HopeforPaws
IFAW -InternationalFundforAnimalWelfare
InternationalRhinoFoundation
MercyforAnimals
OverandAboveAfricaFoundation
Paws
RainforestPartnership
RainforestRescue
SavingNatureInc
SeeTurtles
TheEllenFund
WWF-WorldWildlifeFund
WeCareWorldwide
WeForest
WildlifeSOS
WorldAnimalProtection
This extensive list is likely to get bigger as the project develops. The team behind Chimpzee want to use their web3 skills to support the planet as much as possible.
Chimpzee Project Key Features
Several key factors make Chimpzee unique. In this ecosystem, three pillars help participants generate passive income while contributing to charitable organizations. These include Chimpzee NFT Marketplace, Chimpzee Shop, and Chimpzee Zero Tolerance Game.


Exclusive NFT Marketplace
This is a place where you can trade and earn your way to a better world. A portion of profits from NFT trading fees is shared with users as passive income. A portion of the trading fees will also be donated to the charity organisations that Chimpzee supports.
All NFT projects that are listed will be reviewed to minimize duplication, and the main page of the marketplace will feature environmental NFTs. The platform hopes to encourage more traders to invest in NFTs that are environmentally friendly.
Chimpzee NFT Passports
In addition to granting you more advantages and rewards, Chimpzee NFT passports prove that you are part of a global movement protecting nature and fighting climate change. An AI-based desktop and mobile app will be developed as part of the project to transform your photo into your unique personalized avatar. Through the Chimpzee NFT marketplace, you can sell it or print it on various products using the Chimpzee print shop.
NFT passports can be purchased with CHMPZ tokens from the Chimpzee platform. Diamond NFT passports will offer the highest passive income opportunities. Users can purchase Diamond NFT passports during stage one of the Chimpzee presale event.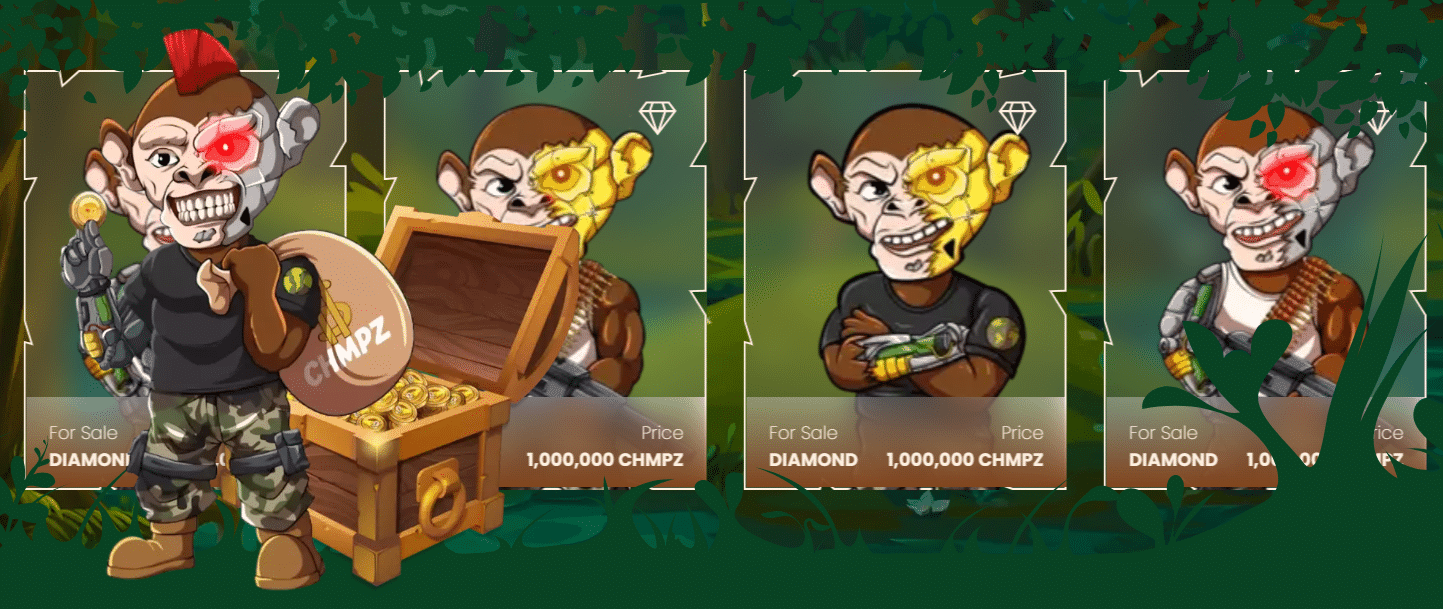 Chimpzee Zero Tolerance Game
The main entertainment hub of Chimpzee is its Zero Tolerance Game. When a user reaches certain milestones in the game, they will be rewarded with CHMPZ coins based on their achievements. Thus, the platform provides users with an additional way to earn money.
Essentially, "zero tolerance" refers to Chimpzee and his army standing up for animals and, ultimately, for the preservation of our forests from being destroyed by the mechanics of man. Abuse of nature and the environment is not tolerated under these adverse conditions. Players who use their customized Chimpzee avatars will earn new CHMPZ coins.
Your capital is at risk
Chimpzee Project Roadmap
The roadmap for the development and growth of Chimpzee includes seven phases:
The first phase consisted of launching the website, verifying the smart contract, and launching a pre-sale marketing campaign. In this regard, all of the steps have already been completed.
In phase two, a pre-sale is being held for the CHMPZ token, which is currently in process. In addition, it is necessary to claim pre-sale currency, make the first donation, set up the Chimpzee shop, and prepare for the DEX and CEX exchanges. At the moment, these activities are being carried out.
Between phases three and seven, the following developments will take place: the Chimpzee shop will be fully developed, ChimpzeeSwap will be created, NFT mining will be introduced, staking options will be provided, and CHMPZ will be added to Coingecko and Coin MarketCap.
As a final step, the marketplace will enable the minting and sale of NFTs. Play-to-Earn games will be introduced, influencers will be recruited, and new waves of donations will be encouraged. Animated TV series and ambassador programs are also planned for Chimpzee to increase visibility.
Chimpanzee (CHMPZ) Price Prediction 2023
At the moment, it is difficult to make an exact price prediction for CHMPZ because the project is still going through a presale. Nevertheless, there is growing demand for sustainable crypto projects amongst eco-conscious investors. As a result, Chimpzee is positioned to do well when it is eventually listed on exchanges.
Funds raised from pre-sales will be used to continue the development of the project. According to Chimpzee, the pre-sale is going well, and they have also planted trees as part of their eco-friendly initiatives.
The project has a strong roadmap and the team are keen on continuing development throughout all seven stages. This is a good sign and suggests that the platform will continue to improve and attract new users in the foreseeable future.
Furthermore, investors are encouraged to use their tokens to buy NFTs. When this happens, tokens are burned, taking them out of circulation. This will decrease the supply of CHMPZ over time which will create scarcity and increase the value of tokens. The deflationary design of the project means that early investors don't need to worry about a potential 'dump'. The price of Chimpzee tokens should continue to steadily climb over time.
Pros and Cons of Investing in Chimpzee
Investing in new crypto coins, like any investment, comes with its own set of pros and cons. Check out some of the benefits and drawbacks of investing in Chimpzee.
Pros:
Chimpzee offers multiple ways to earn passive income.
The project aims to help the environment and is considered to be one of the best green cryptos to buy right now.
Chimpzee has a clear roadmap and strong fundamentals.
CHMPZ is a deflationary token.
The Chimpzee platform has been developed by experts.
No selling or buying tax.
Cons:
Chimpzee is a new project so it is difficult to say whether or not it will be a success.
Your capital is at risk
How To Buy Chimpzee (CHMPZ) Coin – Step by Step
In this section, we walk you through how to buy Chimpzee token through the ongoing presale. Before investing in CHMPZ, make sure that you are using a reliable internet connection.
Step 1: Purchase cryptos from eToro
To invest in the CHMPZ token presale, you will first need to hold ETH or USDT.
eToro is the best place to buy Bitcoin, altcoins, and even meme coins in 2023. Therefore, we recommend using this trading platform to purchase cryptos that you can swap for CHMPZ via the presale.
To create an account on eToro, visit the website or download the app. A new account can be created in just a few clicks.
If you already have an eToro account, you can purchase crypto tokens by searching for ETH or USDT in the search bar and entering the amount that you would like to buy.
eToro accepts a variety of payment methods including credit/debit cards, e-wallets, and bank transfers.
Crypto tokens will appear in your eToro portfolio after a few minutes.
Cryptoasset investing is highly volatile and unregulated in some EU countries. No consumer protection. Tax on profits may apply.
Step 2: Move cryptos to a crypto wallet
After purchasing cryptos from eToro, you will need to move them into a crypto wallet that can be connected to the CHMPZ presale website. You can use MetaMask, Ledger, Coinbase Wallet and many others to purchase CHMPZ tokens.
To transfer cryptos from eToro to an external crypto wallet, you will need to first move the cryptos from your eToro trading account to your eToro Money wallet. You will need to download the eToro Money mobile app to carry out this step.
Once the cryptos are in your eToro Money wallet, you will be able to transfer them to an external crypto wallet. Simply enter the address of the wallet that you wish to send the cryptos to and click 'send'. Verify the transaction on etherscan to ensure that it has been a success.
It is important to use a wallet that is compatible with ERC20 tokens. Always double check your wallet address before sending any crypto, if you use the wrong address, you could lose your crypto forever.
It can take a few minutes for your cryptos to appear in your crypto wallet. The exact time that this could take will depend on how busy the network is at the time.
Step 3: Connect wallet to Chimpzee crypto presale
After funding your wallet with ETH or USDT, the next step is to connect your crypto wallet to the Chimpzee token presale.
To do this, click 'connect wallet' and then choose which wallet you would like to connect to the website. You can also scan the QR code to connect your crypto wallet to Chimpzee.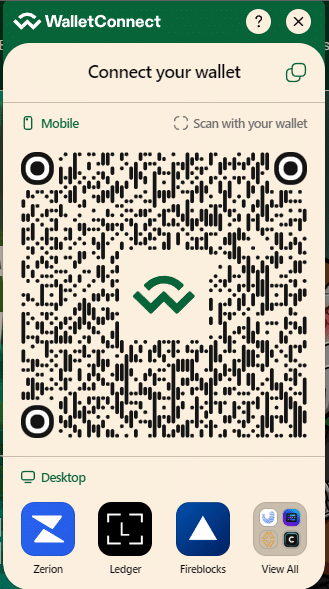 Step 4: Swap cryptos for CHMPZ
You can now swap ETH or USDT for CHMPZ tokens and participate in the Chimpzee presale. The minimum purchase amount is $25 in ETH or USDT. There is no maximum amount of CHMPZ that you can purchase.
Upon carrying out the transaction, your purchase will be approved twice (for security). Your tokens can be claimed on the website after the pre-sale ends and after a 30-day acquisition period.
Step 5: Claim Chimpzee tokens after presale
CHMPZ tokens cannot be accessed until the presale is complete. Upon the event's completion, you can claim your tokens via the Chimpzee website. It is important to note that you can only claim tokens from the wallet you bought them with.
Your capital is at risk
How To Buy Chimpzee  2023 – Conclusion
In this article, we have revealed how to buy Chimpzee token via presale to profit from various passive income streams and receive a 300% token bonus. Chimpzee is the latest crypto project that allows users to earn passive income whilst saving the planet. The project has strong fundamentals, a deflationary design and unique features. As a result, CHMPZ is one of the best upcoming ICOs to buy right now.

Your capital is at risk
Frequently asked questions
Is it worth buying Chimpzee?
What is the current price of Chimpzee coin?
How to buy Chimpzee with a credit card?
What are the risks of buying Chimpzee?