Best Web3 Crypto To Buy In 2023 Revealed
The Internet as we know it today is about to enter the new era of Web 3.0. On top of this, new technologies such as cryptocurrencies, artificial intelligence, and blockchain technology are emerging in the market.
This guide will show you the best web3 crypto to buy, highlighting their main features. We will also mention some reasons to consider investing in them.
What is Web3 Crypto?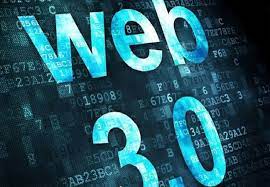 First, we must analyze and understand the growth of the internet as we know it today. Web 1.0 is the primary version of the internet that worked in the 90s.
Web 2.0 was born, which is what we know today with high-speed connections, 5G networks, and smartphones.  Web 3.0 is the next level will focus on technologies such as:
Cryptocurrencies
Decentralization
Artificial Intelligence
Smart Contracts
Blockchain Network
These technologies and phenomena will be part of the Web 3.0 ecosystem. Investing in Web3 crypto tokens, such as those discussed in this article can help you take advantage of the broader growth of this industry. The Web 3.0 ecosystem will be based on digital currencies and blockchain technology.
The momentum of Blockchain technology is believed to have a major impact on the internet. This is possible as Web 3.0 networks operate using decentralized protocols, foundational blocks, and cryptocurrencies.
Why Invest In Web3 Crypto in 2023?
You are presumably wondering whether you should invest in Web3 Crypto.
That is why we have taken it upon ourselves to show you some of the benefits you can get if you decide to invest. These benefits are explained below.
Web 3.0 is still in development
In the case of buying the best Web3 coins is that it is still being fully developed.
This means you can have a very favorable opportunity to invest in the Web 3.0 ecosystem at a very early stage, meaning that you can buy cryptocurrencies at a relatively low price and leverage the entire investment.
This could be equivalent to the opportunity to invest in large companies like Microsoft in the 1990s, where Web 1.0 was in operation, or buying shares of companies like Facebook and Apple in the 2000s with Web 2.0.
Expandability
As it is still in development, Web 3.0 presents a huge possibility of growth if you invest in best web3 crypto. Despite this, of course, it all relies on the project you will invest in, as there is potential for the value of your portfolio to increase in proportion to the development of the Web 3.0 ecosystem.
For example, in the case of Decentraland and its native MANA token, the token's value has increased by well over 23,000% since it was launched in 2017. Another similar case may be Ethereum, which in recent years has increased in value by more than 5,000%.
However, this does not indicate that there is a guarantee that there will always be great returns on investments. It is important to know that there is always a risk of loss in the market.
Decentralization
Investing in best web3 crypto will provide you with exposure to decentralization, which is one of the main benefits of web3 cryptos.
The concept of decentralization started to be included once Bitcoin was the first cryptocurrency to hit the market. This means that by using decentralization, third parties are eliminated from having to be part of the process for a transaction to be successful.
Today's internet must require service providers to stand between the user and a website. However, this can be somewhat controversial as centralized providers maintain absolute control over access to the World Wide Web.
However, if Web 3.0 establishes itself as decentralized, data from websites will be stored on multiple servers worldwide. This signifies that anyone can access this information and cannot be restricted or denied.
No permissions and no censorship
In Web 3.0, there will be no need to use permissions. In other words, governments will not be able to restrict access to different websites by citizens.
If any platform is blocked in any country, many people resort to using a VPN to gain access.
Even in certain countries, they also experience this problem when accessing reliable international news sources. The decentralized, permissionless Web 3.0 will make Internet censorship impossible, a positive development.
Ease of diversification
Like any investment, there is always a latent risk of loss. That is why one of the safest ways to reduce the risk of loss is by using diversification with various cryptocurrencies in Web 3.0.
That is why it is essential to analyze all the projects and always have between 2 and 3 in mind. It also depends on the approach you are looking for, whether you are looking for something very innovative like Battle Infinity, which can give you great returns, or you prefer to use something different like Decentraland.
Best Web3 Crypto To Buy 2023 (list)
LPX (Launchpad)– The Best Web3 Crypto Project To Invest in For Returns
TAMADOGE (Tamadoge) – One Of The Most Promising Cryptos In Web 3.0.
IBAT (Battle Infinity) -New Upcoming Metaverse Crypto Coin With 6 Different Games
LBLOCK (Lucky Block) – Best Coin To Use For Lottery Games
DEFI (DeFi Coin) – The Best Crypto For Long Investment
ETH (Ethereum) – Upcoming Top Web 3.0 Project
MANA (Decentraland) -Metaverse Coins to Invest in Web 3.0
GRT (The Graph) -The Best Web 3.0 Cryptocurrency For Index Blockchains
Best Web3 Crypto 2023 – Reviewed
Next, we will review that best Web3 crypto to consider in 2023. Read each review carefully before making any trading decisions.
1. LPX (Launchpad)- The Best Web3 Crypto To Invest in For Returns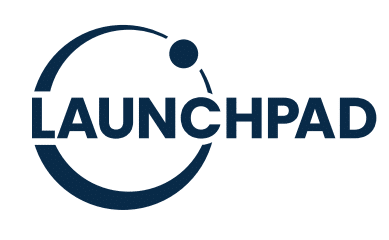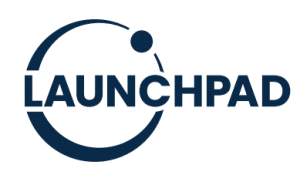 One of the biggest problems in the web3 space is lack of understanding, which prevents people from using web3 applications. Launchpad is a brand new web3 platform that aims to solve this problem by proving easy access to the web3 space through an innovative 'portal' system. The Launchpad platform will provide users with everything that they need to navigate web3 including an exhaustive list of web3 applications, projects and tools that will help users to find the platform most relevant to their needs.
All web3 offerings will be listed in the Metaverse marketplace. Launchpad will also provide users with information about ongoing web3 presales, token analysis and insight, a fully functional decentralized wallet and an exclusive token exchange. The idea is that users can use Launchpad to do access all areas of web3.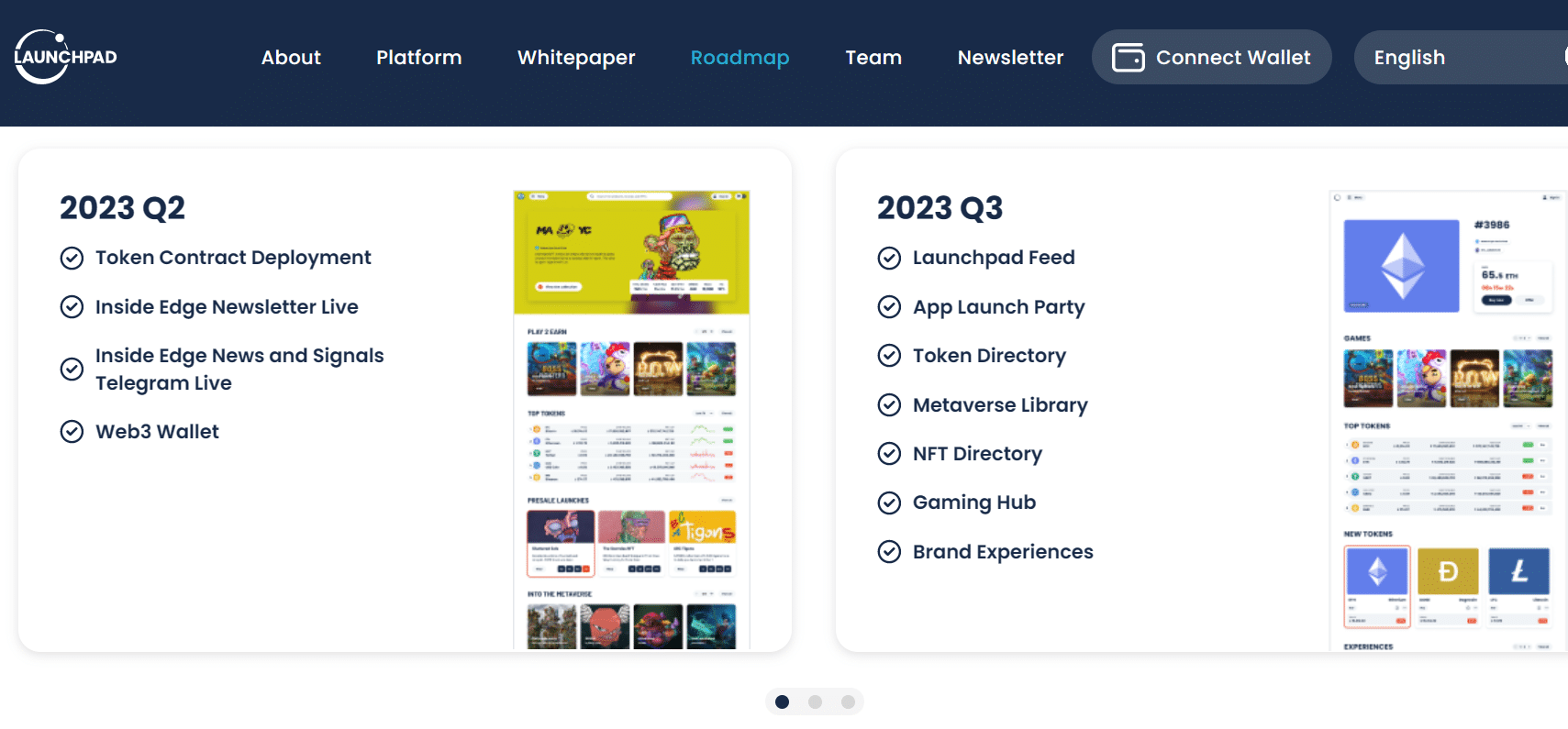 One of the most appealing aspects of the platform is that it is supported by its own utility token- $LPX. LPX will be used to access different areas of the Launchpad platform. The token can also be staked for passive rewards, used to purchase NFTs and swapped for other cryptocurrencies through the exchange. Utility will drive demand for the token, which has a deflationary supply of 1 billion.
The team behind the Launchpad project has worked to create a bullet-proof roadmap that puts the project on track to be the next biggest web3 platform by the next market cycle. By 2025, the teams plans to have raised a market cap of $10 billion and a user base of over 10 million.
With such a strong roadmap and high utility, LPX is set to explode in the next few years. The best way to take advantage of this is to invest in the ongoing Launchpad presale event. During this event, investors can purchase LPX for a discounted price. The value of the token will increase at each stage of the 20 stage presale.
Your money is at risk. 
2. TAMADOGE (Tamadoge) – One Of The Most Promising Cryptos In Web 3.0.

Tamadoge is a cryptocurrency that has recently become part of the Doge ecosystem. However, the big difference lies in the fact that meme coins provide the possibility of generating large returns due to the great support they receive in social networks. Tamadoge, on the other hand, is a multi-utility token that combines gaming with decentralized technology.
In addition, Tamadoge is the native currency of Tamaverse, a platform that allows playing to win simultaneously, known as P2E. This means that it allows players to earn rewards in TAMA, which are distributed in funds. Another important differential aspect between Tamadoge and, for example, Doge is that TAMA is a deflationary digital asset. As 5% of Tamadoge's spending is burned, Tamadoge's supply decreases.
Tamadoge is in its pre-sale stage, although the game developers have already started planning for the future and have been able to establish partnerships with projects in the metaverse. As for the token supply, there is a maximum supply of 2 billion tokens available, where 50% of that figure is fully available for purchase in the pre-sale phase. But the long-term goal of the developers is to reserve 20% of the tokens for listing on both centralized and decentralized exchanges.
While the remaining 30% will be unlocked within 10 years using minting operations.
The pets that are available on Tamadoge are unique avatars minted as NFTs using smart contracts. To purchase the avatars, users must go to the Tama store and use the native TAMA token. Users can also purchase pet accessories including food and toys.
In keeping with the P2E dynamic of the web-based platform, Tamadoge will also launch an augmented reality (AR) app. In addition to Solid Proof, CoinSniper has also audited Tamadoge. TAMA is already available for pre-sale for interested users.
| | |
| --- | --- |
| Min Investment | 1,000 TAMA (∼$10 + gas fee) |
| Max Investment | N/A |
| Purchase Methods | ETH, USDT, Debit / Credit Card (via Transak) |
| Chain | Ethereum |
| Beta Sale Ends | August 2022 |
| Presale Ends | Q4 2022 |
You can now purchase Tamadoge on the OKX exchange.
Your money is at risk. 
3. IBAT (Battle Infinity) -New Upcoming Metaverse Crypto Coin With 6 Different Games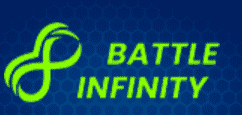 In second place, we have Battle Infinity, one of the most interesting Web 3.0 projects to invest in. Thanks to the development and advancement of Blockchain technology, several projects appear to promote Play-to-Earn (P2E).
Battle Infinity is a project that incorporates 6 different games focused on P2E for users to play. To enter the games, you must go to the Battle Arena, where you will be able to navigate the Battle Infinity eco-system. The original token of the platform is IBAT. This token is developed on Binance Smart Chains (BSC), and they operate as a BEP-20 protocol.
Another functionality of the tokens is that they can act as in-game rewards for those who choose to participate and be postponed in liquidity pools globally if you want to acquire other cryptocurrencies. In addition, IBAT allows players to purchase NFT in P2E games.
One of the main games in the Battle Arena is the IBAT Premier League. The Premier League is a sports fantasy game focusing on decentralized NFT and blockchain. Users can be part of the league if they buy NFT passes, place bets on IBAT, and put together a competitive team to fight with other players.
Battle Infinity has plans to enlarge its community and is now available to buy on PancakeSwap and LBANK, this is a great time to buy before prices rise. In addition, the decentralized network wants to deploy many smart contracts and launch multiple NFT land sales. By joining the Battle Infinity Telegram group, you can stay updated on upcoming Battle Infinity features and updates.
| | |
| --- | --- |
| Min Investment | 0.1 BNB |
| Max Investment | 500 BNB |
| Chain | Binance Smart Chain |
| Presale Start Date | 11th July 2022 |
| Exchange Listing | August 2022 |
Your capital is at risk.
4. LBlock (Lucky Block) – Best Coin To Use For Lottery Games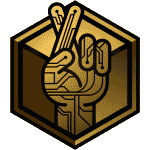 Among the best coins to buy on Web 3.0 is LBLOCK. The platform was created to improve the user experience in crypto games. With Lucky Block, anyone can play, as the platform uses the public blockchain network so that everyone can access it. Lucky Block has a clear advantage compared to traditional systems in the fact that all transactions can be consulted on the public ledger.
As mentioned above, LBLOCK is the original token of the platform. Since its launch, Lucky Block reached a market capitalization of nearly $750 million.
The platform is operational through the LBLOCK token, Lucky Block's native token. LBLOCK's listing on PancakeSwap in January 2022 led to an immediate bull run culminating in a high of $0.009617. This helped Lucky Block reach a fully diluted market capitalization of over $750 million for a new listing.
Lucky Block has also integrated Metaverse into its Phase 4 development, which will fund the creation of other online cryptocurrencies. Lucky Block has over 55,000 members on Telegram, so these updates will likely be met with enthusiasm, suggesting a potential bull run.
Your capital is at risk.
5. DEFI (DeFi Coin) – The Best Crypto For Long Investment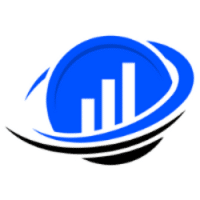 DeFi Coin is one of the newest tokens for Web 3.0. The token was developed based on 3 fundamental bases static rewards, manual burning strategy, and automatic liquidity pools.
On the DeFi Coin platform, users can trade tokens directly with other market participants without using a centralized third party.
DeFi Coin is built on the Binance blockchain. One of its most relevant features is that it can be used as a reward for long-term investors. This is intended to encourage the investors to keep their tokens for the long term. Its original token is known as DEFI.
This new token has already established itself as one of the most promising tokens on the market. As DeFi Swap begins trading in 2022 and the DeFi sector continues to grow, the coin should continue to grow.
Your capital is at risk.
6. ETH (Ethereum) – Upcoming Top Web 3.0 Project
Ethereum is among the top Web 3.0 projects because Ethereum is located at the center of Web 3.0. ecosystem as it is known today. The vast majority of projects are developed on the Ethereum blockchain.
It is not only the projects that develop on the chain, but you can also find Metaverse currencies, DApps, and decentralized networks, among others. Ethereum also allows everyone to create and deploy smart contracts, including Web 3.0 projects. Ethereum is estimated to be where more smart contract deals are made compared to any other project.
Based on market capitalization, Ethereum is the second largest cryptocurrency behind Bitcoin. In addition, Ethereum has performed well in recent years since it was introduced in 2015. Ethereum's value has increased by almost 5,000% in the last five years.
Your capital is at risk. You should consider whether you can afford to take the high risk of losing your money.
7. MANA (Decentraland) -Metaverse Coins to Invest in Web 3.0
The metaverse has also increased in popularity in recent times. Basically, the long-term thinking behind the metaverse is to be a connector between the digital world and the real world using virtual reality. One of its biggest exponents is Decentraland, which is home to a huge game that gives you. The possibility for users to make investments in digital plots.
When you invest in these plots, you also invest in real estate projects, including shopping malls, casinos, apartments, and villas. The most remarkable thing is that several real estate projects in Decentraland have been sold for more than billions of dollars, giving a sample of what Web 3.0 can be.
Decentraland's original currency, MANA, has one of the best yields. However, since its market launch in 2017, the coin's price has increased to 23,000%.
Your capital is at risk. You should consider whether you can afford to take the high risk of losing your money.
8. GRT (The Graph) -The Best Web 3.0 Cryptocurrency For Index Blockchains

The data saturation in Web 3.0 can be considered another section to improve. All this is a product of blockchain protocols that speed up large amounts of transactions, simultaneously generating problems in network performance. The transaction rate for Web 3.0 projects built on Ethereum is increasing as more and more projects are developed on the platform.
The good thing about this is that Graph is already developing everything relevant so that this issue does not become a major problem. All this is possible thanks to the novel blockchain indexing tool. This means that when blockchains are linked to Graph, data will be indexed automatically, which means that less important data will be left out of the chain, making the network much faster and more efficient.
Investing in GRT tokens will allow you to capitalize on the growth of Graph and its indexing tool. Using this tool for blockchain networks will require them to pay fees on GRT, which will benefit their market value. With its token still trading well under a dollar, this premium Web 3.0 cryptocurrency is also one of the cheapest.
Your capital is at risk. You should consider whether you can afford to take the high risk of losing your money.
How To Buy Web3 Crypto
After reviewing the best cryptocurrencies, you want to know how to buy them. In the next section of our article, we will show you how to do this in several steps.
Step 1 Choose A Crypto Exchange
The first thing to do is to choose a platform. Below you will see the available options. Then, remember to analyze each platform to choose the one that suits your financial goals.
1. eToro – Overall The Best Platform To Buy Web3 Cryptos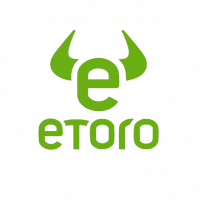 Our first option is eToro, we believe that overall, it is the best platform as you can diversify your portfolio by buying different cryptocurrencies that are part of Web 3.0.
eToro is a platform regulated by FCA (UK), CySEC (Cyprus), and ASIC (Australia), which shows that it takes customer security seriously. For users in the United States, eToro is registered with FINRA.
The minimum deposit on the platform is just $50. This platform is completely commission-free, so you don't have to worry about paying extra money to open an account, make a deposit, or withdraw. At eToro, that's not a problem. At eToro, stocks, the best Web 3.0 cryptocurrencies, and assets are available. You will also have access to 17 markets worldwide.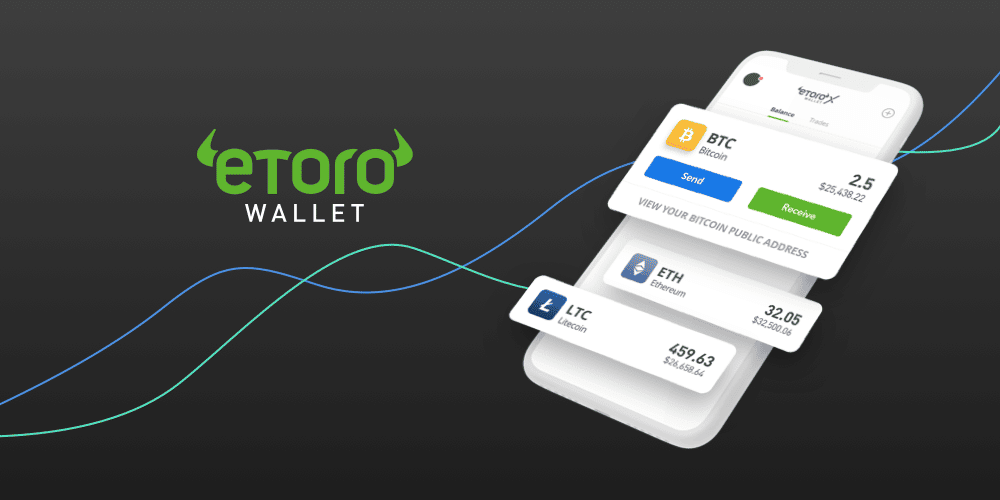 It is a platform with an easy-to-use interface for all users. In addition, within the tools, in particular, one can be very useful: copy trading so that you can purchase and trade the best Web 3.0 cryptocurrencies passively. It is a platform with an easy-to-use interface for all users. In addition, within the tools, in particular, one can be very useful: copy trading so that you can purchase and trade the best Web 3.0 cryptocurrencies passively. On the other hand, eToro offers a social trading environment where all users can share knowledge and strategies to succeed in the market.
67% of retail investor accounts lose money when trading CFDs with this provider. You should consider whether you can afford to take the high risk of losing your money.
2. Bitstamp – Best Crypto Staking Platform For Ethereum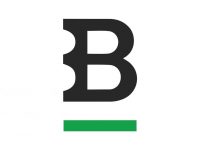 Bitstamp is a cryptocurrency platform operating in the market since 2011. It is a platform that offers low fees for users who want to operate with cryptocurrencies. Its offer consists of 15 cryptocurrencies available where you can find the best Web 3.0 cryptos.
If you are someone who already has crypto trading experience, this platform may be the right one for you, as it has advanced tools to get the best out of cryptocurrencies. If you are someone who is looking to buy the best Web 3.0 tokens, it is possible to store them here at Bitsamp for a short time.  You can earn cryptocurrencies by holding assets for a set period on Bitstamp Earn. This is achieved through staking.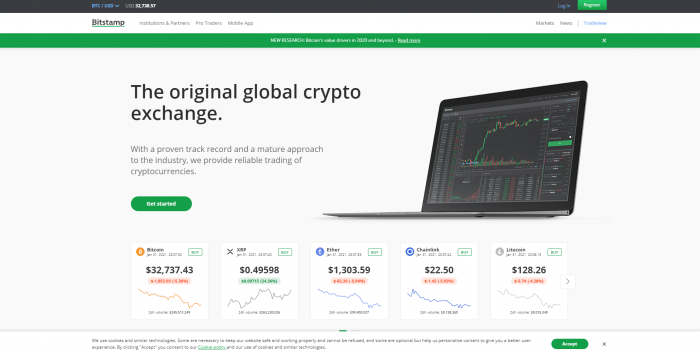 With strict security protocols, such as two-factor authentication, it is one of the leading brands in the cryptocurrency exchange market. In addition, Bitstamp has a mobile app on iOS and Android and charges a 0.5% fee for international transfers.
In addition to SEPA transfers, Bitstamp also accepts other cryptocurrencies, as well as credit cards, with EUR, USD, and cryptoassets being the most commonly used resources.
Cryptoassets are a highly volatile unregulated investment product.
3. Webull – Zero-commission stock investments

Wedbull has been available on the market since 2017. This platform has a very user-friendly interface, and Webull has apps for Android and iOS devices.
Wedbull is a commission-free platform. It has built-in charting tools, advanced orders, and technical indicators, and the platform offers about 2000 digital assets and 11 cryptocurrencies.
A very important aspect of Webull is its high level of security. Fingerprint recognition and biometric authentication on supported devices are present to access accounts with two-factor authentication. In addition, Webull offers private insurance that covers individual accounts up to $37.5 million, apart from FCA and FDIC coverage. As such, it stands out from other brokers.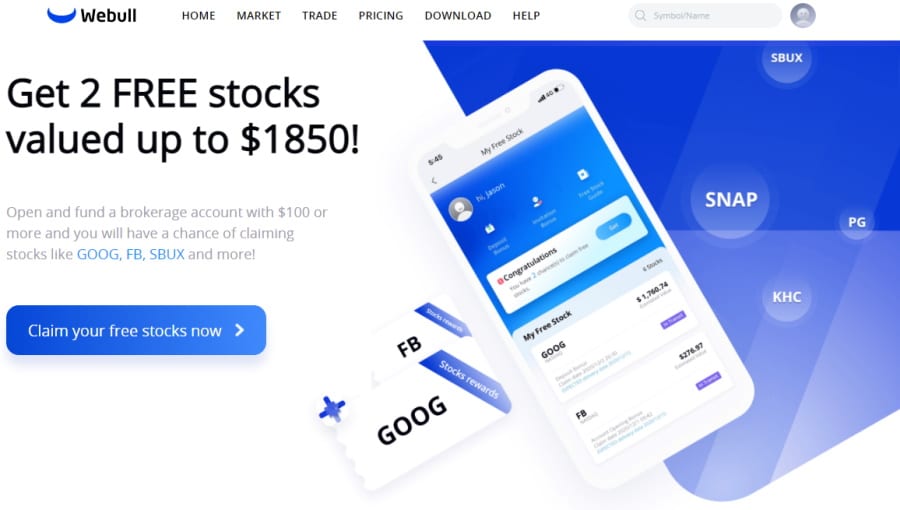 Creating an account at Webull is as simple as following the instructions on the website. When you open a Webull account, you will receive 5 free shares, which can be a great way to get started. If you need help setting up your account, you can contact Webull's customer support team 24 hours a day.
Your Money Is At Risk.
Step 2: Set up and fund your account
Once you have selected the platform, you must go through the registration process, where you must enter the basic information and complete the identity verification process.
Then choose the deposit method that best suits what you are looking for. For example, you can use credit cards, debit cards, or bank transfers.
Step 3: Conduct research and analysis
After you have sufficient funds in your account, you should search for the token that has caught your attention from the ones reviewed in this article.
Place an order
Once you have your token in mind, you must start the purchase process by clicking on trade to place an order to be requested and complete the purchase. Once this is done, the order should appear in your account.
Is Web3 Crypto A Good Investment?
During this article, we reviewed the best Web 3.0 tokens. Furthermore, we listed the characteristics of each of them so that you can choose one that appeals to you. Finally, we revealed a list of promising Web3 tokens that could give you exposure to the industry. 
Web3 is the next stage of the internet so will play a large role in the world as we know it. Therefore, it may be a good idea to include some web3 exposure in your investment portfolio.
It is important to emphasize that any investment has a risk, so you should diversify your investment portfolio to reduce the risk. It is also important to remember that you should never invest more than you have in your account.
Best Web3 Crypto To Buy 2023– Conclusion
In conclusion, it can be determined that Web 3.0 cryptocurrencies are on their way to developing a fundamental role in the future of the Internet.
We have presented some cryptocurrencies that may prove to be a good investment in the future. Some of these cryptocurrencies are new, and others are not so new, so you have options to choose from. Always try to choose based on knowledge and do not get carried away by emotions.
However, we recommend you invest cautiously to avoid losing your investment.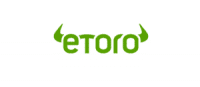 67% of retail investor accounts lose money when trading CFDs with this provider. You should consider whether you can afford to take the high risk of losing your money.
FAQs?
What cryptography is associated with Web3?
Blockchain technology and smart contracts are at the forefront of the Web 3.0 concept, so dozens of projects fall into this category.
Where can I buy Web3 cryptocurrency?
You can do it through any platform that is regulated. Remember that our recommendation is eToro.
What are the 5 best web3 cryptocurrencies to buy?
What is web3?
Web 3.0 (Web3) represents the third generation in the evolution of web technologies. Websites and applications are accessed through the web, also known as the World Wide Web.