How to Buy Ethereum With PayPal – Beginner's Guide
Fact Checked
Everything you read on our site is provided by expert writers who have many years of experience in the financial markets and have written for other top financial publications. Every piece of information here is fact-checked. We sometimes use affiliate links in our content, when clicking on those we might receive a commission - at no extra cost to you. By using this website you agree to our terms and conditions and privacy policy.
Disclosure
The investing information provided is for educational purposes only. Trading platforms does not offer advisory services, nor does it recommend or advise investors to buy or sell stocks, securities or other investment vehicles. Some or all of the products displayed on this page are from partners that compensate us. It may influence the products we cover and the location of the product on the page. Nevertheless, our research and analysis is unaffected by our partners.
Ethereum can be purchased through PayPal, a convenient option for those who want to buy Ethereum but are facing financial restrictions in their country of residence. Furthermore, it is a viable alternative to banks whose conversion or transaction fees are considered too high, and therefore, this is a viable alternative to them.
Our guide to buy Ethereum with Paypal will tell you everything you need to know about how to do it.
Benefits of Buying with PayPal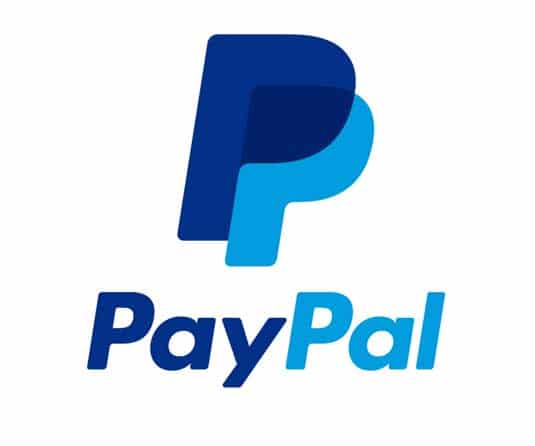 It was mentioned at the beginning of this guide that most investors will seek to purchase Ethereum using a conventional debit/credit card or through a bank transfer. That said, the demand for PayPal to accommodate deposits and withdrawals is ever-increasing, particularly when purchasing digital currencies.
Choosing a crypto broker that supports many payment methods is crucial if you want to invest in cryptocurrencies that could explode in 2023. For example, an Binance account will allow you to purchase Ethereum with PayPal and debit card with low fees.
We will look at some of the benefits that PayPal offers if you have never used PayPal to buy Ethereum or don't know what they are.
Security
The most important thing when it comes to your cash is always security. As you probably already know, one of the great benefits of using PayPal to buy Ethereum is that, unlike when using your debit/credit card to buy Ethereum, you will not be required to enter your card numbers because you'll already be using a method linked to your PayPal account as a payment method.
As soon as you have specified how much you would like to deposit, all you have to do is enter your PayPal login credentials. Adding to the benefits of PayPal is that it offers something called 'Buyer Protection. It is a service that helps protect you from purchasing unauthorized goods and services by its very name. The system operates the same way that debit/credit card providers handle chargebacks.
Instant Deposits
In the case of buying Ethereum through a regulated broker such as Binance, the transaction is immediate. Then, you either use your PayPal balance to fund the deposit or fund the deposit with a debit or credit card.
On the other hand, a bank transfer can take a few days to reach its destination and clear; this would not be instant like PayPal.
Another note, which is at the discretion of PayPal, is that you can also fund a PayPal transaction with a bank account linked to your PayPal account; at times, there could be an instant transfer available. It usually depends on the length of time you have been a PayPal user as to whether or not there is a time delay.
No Fees Charged by PayPal
You will not be charged any fees when you make an online deposit with your regulated broker or make any purchase with your Paypal account. Usually, this is the case with debit cards and bank account transfers, but it is also very important to avoid unnecessary fees when buying Ethereum.
Easy of Use
PayPal is truly easy and convenient to use; for example, let's say that you were out and about, but you forgot your debit/credit card at home, and you wanted to purchase some Ethereum normally, you would have to return home in order to get those details.
As long as you have a Paypal account, this won't be an issue, as your debit or credit card is already associated with your Paypal account.
As long as you know your PayPal login credentials, you will still buy cryptocurrency with PayPal. The reason for this is that you will not be asked to enter your debit/credit card numbers – only if the card is already linked to your Paypal account.
Fast Withdrawals
There is no doubt that one of the key benefits of using PayPal to buy cryptocurrency is that the withdrawal process is extremely fast. The general rule is that brokers will process e-wallet withdrawals quicker than debit/credit cards and bank transfers. Generally, depending on the institution, it takes around three to seven working days for these withdrawals to show up.
On the other hand, Paypal tends to be somewhat less bureaucratic, so fewer checks are needed for payments. Why? Due to the fact that you would have already completed the PayPal ID verification when you first registered with PayPal. The cryptocurrency broker you choose will determine this, meaning they will usually process PayPal withdrawal requests within the same day.
Upon you completing the withdrawal process with the broker on their side, the speed from that point on is exceptional. Once the funds are released, they are credited to your PayPal account.
Ethereum PayPal Regulation
When buyers are experiencing banking restrictions in their countries of residence, Ethereum purchase via PayPal is an attractive option. That is also a convenient alternative to banks whose transaction or conversion fees are considered too high for one's taste or pocket, as well as savings accounts. Ethereum can be purchased with PayPal in a few quick and lawful ways.
By the end of 2020, it was possible to purchase cryptocurrencies with your PayPal e-wallet. The only thing you require is a funded PayPal account, selecting the cryptocurrency you wish to purchase, and confirming your purchase.
PayPal, however, has its caveats when it comes to buying ether. PayPal, for example, does not allow you to withdraw your crypto assets into a private self-hosted wallet, so you will not be able to use them for anything else other than selling them back to PayPal when the price rises or falls. A cryptocurrency can own private digital currency without relying on any intermediaries and send or receive it in a censorship-resistant manner without relying on any intermediaries. For now, at least, purchasing cryptocurrency through PayPal is a safe way to gain exposure to the asset class; however, it does not allow you to use cryptocurrency as it was designed to be used – as a peer-to-peer (P2P) financial system that does not rely on trusted intermediaries.
The good news for you is that there is a third way to buy Ethereum with PayPal instantly, and that is through other platforms that allow you to own your digital assets fully.
Where to Buy Ethereum With PayPal – List
Binance – Top-Rated Crypto-Exchange To Buy Ethereum With PayPal
Crypto.com – Growing Crypto Exchange To Buy Ethereum With PayPal
Coinbase – Largest American Crypto-Exchange To Buy Ethereum With PayPal
Where to Buy Ethereum With PayPal
As we mentioned previously, very few platforms allow you to buy cryptocurrencies with Paypal.
Here are some options for you.
1. Binance – Top-Rated Crypto-Exchange To Buy Ethereum With PayPal
It is extremely hard to recommend a bigger cryptocurrency exchange than Binance, the world's largest cryptocurrency exchange by trading volume and one of the most popular places to trade Ethereum. It has been four years since Binance opened its doors. During that period, it has made a number of moves to become the biggest exchange platform in the world, including expanding its ecosystem to unprecedented proportions and installing subsidiary exchanges around the world.
The exchange is also well known for listing hundreds of cryptocurrencies, which make up thousands of trading pairs on the platform. In addition, BNB has its native cryptocurrency, the BNB token, which it uses to interact with its offerings, including its blockchains (Binance chain and Binance Smart Chain), dApps, Binance Launchpad, and more.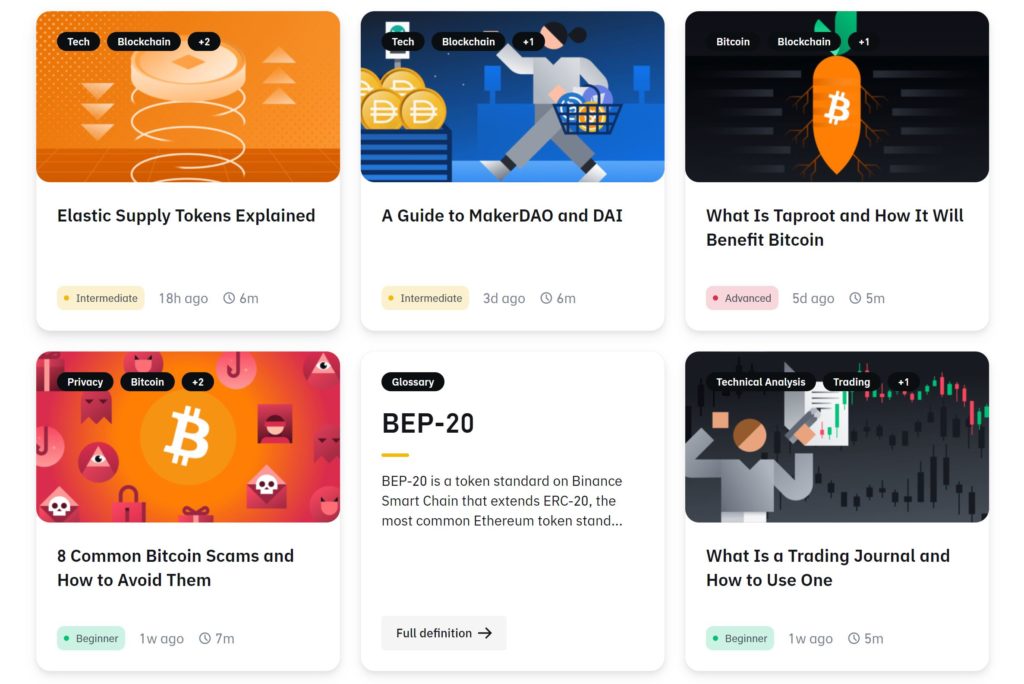 The exchange has a fairly acceptable fee structure, but if one owns Binance Coin, that fee structure is reduced by around 40%, making trading on this platform much more profitable.
Binance fees
| | |
| --- | --- |
| Fee | Amount |
| Crypto trading fee | Commission, starting from 0.1% |
| Inactivity fee | Free |
| Withdrawal fee | 0.80 EUR (SEPA bank transfer) |
Pros:
Cryptocurrency exchange with the largest volume of trading
Hundreds of cryptocurrency pairs are supported
Just 0.1% commission
Bank transfers and debit/credit cards accepted
Cryptocurrency has a great reputation
Tools and features that are ideal for advanced traders
Cons:
It is not recommended for beginners to invest
1.8% is the fee for debit/credit card deposits
Your money is at risk.
2. Crypto.com – Growing Crypto Exchange To Buy Ethereum With PayPal
Cryptocurrency exchanges like Crypto.com have grown rapidly worldwide in the last few years. Large developers and a powerful marketing department make the site fast and secure. Moreover, they offer a return of 14% on over 40 cryptocurrencies as well as stablecoins through their staking program
Crypto.com is a platform that has enormous potential. In addition, the company offers margin trading derivatives and participates in NFT trading. As a result, users of Crypto.com are able to invest as little as $1. Thus, Crypto.com is one of the best platforms to buy Ethereum if you are looking for a reliable platform.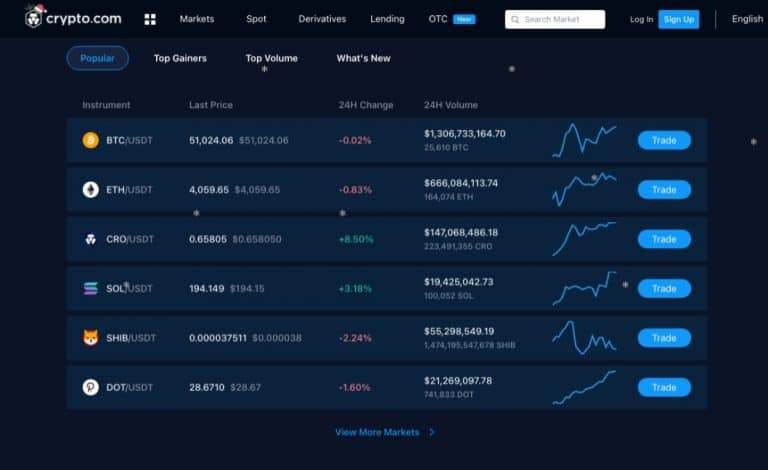 Crypto.com fees
| | |
| --- | --- |
| Fee | Amount |
| Crypto trading fee | For sellers, commissions start at 1% per trade. Free for buyers |
| Inactivity fee | Free |
| Withdrawal fee | According to the currency withdrawn. 0.0005 for BTC |
Pros:
The fees are very low
This is great for crypto payments
Converting money is very easy
A Visa card that offers cashback rewards
Invest in cryptocurrency and earn interest
Selection of cryptocurrencies
A strong security system
Cons:
The site is difficult to navigate
The availability of coins is not universal
Customer service is of poor quality
There is a lack of educational resources
Your money is at risk.
3. Coinbase – Largest American Crypto-Exchange To Buy Ethereum With PayPal
Known as one of the most popular places to buy a cryptocurrency and one of the most established crypto exchanges, Coinbase is a popular platform among new traders. Upon visiting the provider's website, you can immediately tell that the platform is very much user-friendly, simple, clean, and easy to navigate as soon as you get there.
PayPal with Coinbase – At the moment, only US residents are able to add or buy cryptocurrency with PayPal. PayPal is only available in the UK and the rest of the world for customers to cash out or sell, and the transaction availability depends on the region.
Coinbase allows its customers to trade on two platforms: the original Coinbase platform, which allows users to use fiat money to buy cryptocurrency, and the Coinbase Pro platform. Secondly, there is Coinbase Pro, a more advanced version of Coinbase, allowing users to make crypto-to-crypto transactions and set market, limit, and stop orders.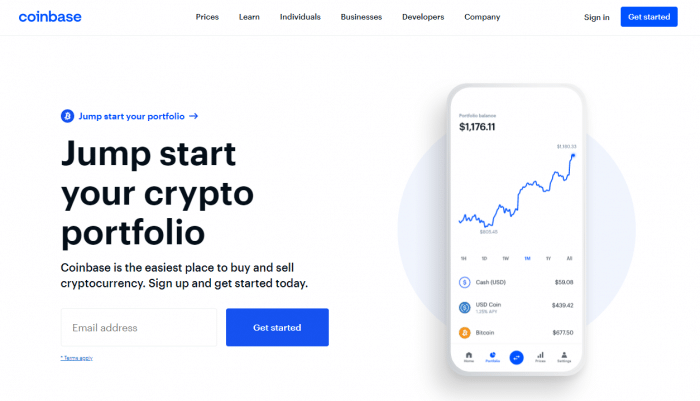 The deposit of funds with Coinbase is very easy as it allows you to deposit funds with ease. In terms of methods, you will be able to either use a debit card or a bank account transfer. However, it is important to keep in mind that Coinbase charges you 3.99% when you deposit funds with a debit card.
Typically, Ethereum commissions and commissions associated with trading cryptocurrencies with Coinbase are higher than those charged by competitors. According to Coinbase, for instance, if you purchased £1,000 worth of bitcoin, you would be charged £14.90, which is 1.49%.
Although Coinbase has higher fees than some other exchanges, you know that you are going to have a good experience with the service as a whole and its security. In addition, it is possible to keep the funds within your cryptocurrency wallet once you have purchased a cryptocurrency, or you can withdraw them to a private wallet once you have purchased your cryptocurrency.
Coinbase fees
| | |
| --- | --- |
| Fee | Amount |
| Cryptocurrency trading fees | Commissions starting at 0.50% |
| Fee for inactivity | It's free |
| Fees for withdrawals | 1.49 % to an account in the US. |
Pros:
There are over 35 million users, and the app is highly popular
An easy-to-use interface
A debit card or a bank transfer can be used to deposit funds
Withdraw your tokens into a private wallet
A mobile app that is easy to use
License with the Financial Conduct Authority (FCA)
Cons:
PayPal deposits cannot be made
There is a fee of 3.99% on debit card deposits and 1.49% on Ethereum trading
Your money is at risk.
Best Way to Buy Ethereum With PayPal – Binance Tutorial
If you're interested in buying Ethereum through Paypal, Binace is a great choice for you. It offers competitive fees and strong regulation, making it an excellent option for Ethereum buyers. Using this platform, you are able to buy Ethereum online using PayPal without having to pay any commission.
Here are the steps you have to follow today in order to purchase crypto with PayPal.
Step 1: Open an Account
The first step is to create an Binance account by filling out a few details on the website and following the simple process.
It is necessary for you to enter some personal information:
Name
Nationality
Date of Birth
Home Address
Contact Details
As soon as you have verified your email address and mobile number, you will need to upload a copy of your government-issued photo ID. It is an important requirement for any regulated broker.
Your money is at risk.
Step 2: Upload ID
Once you have set up your account with Binance, you will be asked to upload some form of identification. The reason for this is once again to ensure that it remains compliant with anti-money laundering legislation
You will need to provide the following two documents:
Passports or driver's licenses – Government-issued photo identification
A recent utility bill or bank statement that proves your address
Documentation needs to be provided before making a withdrawal or deposit of more than $2,250. While you can upload the documentation later, you must complete it before making a withdrawal or deposit.
Step 3: Deposit Funds
The time has come to deposit some capital. There are a wide variety of payment methods offered by Binance. If you want to deposit with PayPal, you must firstly transfer the money from your PayPal account to a bank card, and then connect the card to your Binance account.
Put in the amount you wish to deposit – meet with the deposit minimum, which is $200 (about $150).
Once the trading amount is confirmed, you will be redirected to PayPal via a pop-up box. Then you will be required to enter your Paypal login details, which will allow you to see how much you are going to deposit.
In order to buy crypto with PayPal instantly, you will need to have your debit/credit card linked to an account that is already linked. You may also use the funds that you already have in your PayPal account if you have them available.
Step 4:  Buy Ethereum with PayPal
Now all you have to do is buy the cryptocurrency of your choice. For instance, you may enter 'Ethereum' or 'ETH' into the search box at the top of the dashboard and then click the top search result (like in the following example).
Click on the 'Trade' button at the bottom of the final page. The pop-up window will show you a form where you can place an order for Ethereum. There is nothing to do here except enter the amount of Ethereum that you would like to purchase. The minimum amount is just $25.
Please click on the 'Open Trade' button in order to complete your Ethereum purchase. It. You've just bought Ethereum with Paypal without having to pay a single penny in commission!
Your money is at risk.
FAQs
What is the minimum PayPal Ethereum purchase amount?
How do you sell Ethereum with PayPal?
Is it legal to buy Ethereum with PayPal?
Does PayPal accept Ethereum?
How to buy Ethereum with PayPal in the US?