Bitcoin Empire Review 2023 – Scam or legit?
Fact Checked
Everything you read on our site is provided by expert writers who have many years of experience in the financial markets and have written for other top financial publications. Every piece of information here is fact-checked. We sometimes use affiliate links in our content, when clicking on those we might receive a commission - at no extra cost to you. By using this website you agree to our terms and conditions and privacy policy.
According to its website, Bitcoin Empire is an automated trading software that uses algorithms to analyze market trends and execute profitable trades on behalf of its users. However, any new investment opportunity should be approached with caution since there are so many fraudulent schemes in the cryptocurrency world.
This guide summarizes the information online about Bitcoin Empire, including third-party testimonials and forum reports. Keep reading and learn more about the platform in our Bitcoin Empire review.
Bitcoin Empire Trading Platform- Overview
Platform type:
Algorithmic cryptocurrency trading
Cost:
$250
Regulated?
No
Type of assets available:
Bitcoin, Ethereum, EOS, NEO, Dash, Ripple, Cardano, Litecoin, ZCash, Bitcoin Gold, Ethereum Classic, Bitcoin Gold, and Binance Coin.
Main pros:
24/7 Customer Service for registered users

Multi-asset crypto trading

Quick sign-up process

No trading fees associated

Main cons:
Hefty $250 minimum deposit

Platform services only available after the initial deposit

Limited information available on the platform website

Legit or scam?
Legit
Your capital is at risk.
Bitcoin Empire Trading Platform – Complete Review 2023
Below is our complete Bitcoin Empire review. Before choosing whether or not to use the platform, take time to read through each section to fully understand the risks involved with using an automated trading platform like Bitcoin Empire.
What Is Bitcoin Empire?

Bitcoin Empire is a cryptocurrency trading platform that claims to offer a seamless and streamlined experience for buying and selling various cryptocurrencies, including Bitcoin.
As automated crypto trading platforms have grown in popularity, Bitcoin Empire has become popular for investors looking to take advantage of the current bullish market.
A major benefit of Bitcoin Empire is its automated technical integration, enabling traders to buy and sell cryptocurrencies anytime. By doing so, users eliminate the need to manually open or close positions by parking their funds on the platform and letting the system do the work. Users can also make quick decisions on the website and execute trades at the same time with a high-quality dashboard.
Platform users looking to maximize their profits are assured of its high accuracy rate, according to the platform. In spite of the platform's many benefits, its claims are not backed up by evidence or verified data. Despite the claim that users can trade popular cryptocurrencies, including BTC, XRP, ETH, ADA, and LTC, through Bitcoin Empire, some of the information provided lacks sufficient evidence. This can be a cause for concern for potential investors looking for transparency and reliability.
As a result, it is highly recommended that individuals conduct thorough research on any platform before they make any financial commitments to it. It would be helpful for them to have a verified source of information upon which they can base their decisions, ensuring the safety and security of their investments.
It has been rumored that Bitcoin Empire is affiliated with influential figures in the industry. Even though there has not been any concrete evidence to back up these claims, a number of online reviews have made similar claims. However, it's important to note that these rumors may influence investors' perception of the platform and their investment decisions. Facts should be distinguished from fiction, and accurate information should be used to make informed decisions.
Bitcoin Empire Founders
It is considered to be a good sign if a cryptocurrency trading platform is founded by significant figures in the industry. Unfortunately, there is no information available regarding the founders of Bitcoin Empire. It is common for creators to hide their identities and not disclose their personal information on their website. This is often done to protect them against any regulatory backlash that the software may receive.  It is the same with many other companies, such as Immediate Future, BitGPT Ai, and Quantum Flash.
Your capital is at risk.
Bitcoin Empire Key Features Reviewed
Compared to Bitcoin Empire's competition, a few features make it stand out from the rest of the crowd. In this section, we will examine some of the platform's main selling points:
✔️ Automated trading
Traders can make informed decisions quickly and with a higher probability of success by analyzing vast financial data using artificial intelligence. Bitcoin Empire uses artificial intelligence to analyze historical trading data and optimize trading decisions using machine learning. Traders can harness these tools to automated the entire trading process through Bitcoin Empire.

✔️ Demo trading account
Bitcoin Empire apparently offers demo trading so investors can test their trading strategies before committing to real money trades. Platform developers claim this feature will help users gain confidence in executing trades when learning the platform's functionalities.
Users must make a deposit of $250 or more to access demo trading, which might deter some potential investors. However, it may be necessary to consider whether the associated costs are worth the opportunity to practice trading strategies before making actual investments.
✔️ 24/7 Customer service
Customer support is an element that can make or break a trading platform's reputation.
In the case of Bitcoin Empire, however, it seems that customer support is only available to those registered on their official website. This can be off-putting to potential investors who may wish to ask questions about the platform before registering.
While using the Bitcoin trading software, registered users can contact the service team anytime with questions or issues. For those who haven't registered yet, accessing any information about their customer service can be difficult since their website doesn't provide phone numbers or email addresses.
Furthermore, some new users may find the lack of a Contact Us or About Us page suspicious. Even so, if you decide to use this platform and register, ensuring your internet connection is reliable and stable would be wise. This is because if you are experiencing any technical difficulties while using the software, you will need to contact their customer service team for assistance.
✔️ Simple fee structure
Unlike other trading software, bitcoin empire offers a no-fee approach to trading. Therefore, users do not have to worry about commissions, brokerages, transactions, or deposits/withdrawals. Traders who wish to maximize their profits while minimizing expenses will benefit.
It's important to note that bitcoin empire has no account fees. As a result, users do not have to worry about additional fees when depositing and withdrawing funds. Those who choose to trade using Bitcoin as their primary currency can use the platform with an extra layer of convenience.
Furthermore, Bitcoin empire trades have a relatively high success rate, so users can expect profitable returns without having to pay commissions.
Traders looking for low-cost trading can take advantage of Bitcoin Empire as legitimate trading software. Instead of worrying about hidden fees, users can focus more on making successful trades with no fees charged on trades and withdrawals/deposits.
According to our Bitcoin Empire review, Bitcoin Empire is not a scam but a profitable trading software that delivers great returns.
✔️ Available on multiple device types
There is no need for special hardware or devices to use this platform. According to Bitcoin Rush, you can use the website as long as your internet connection is uninterrupted. Mobile traders who prefer to invest in crypto on their phones will benefit from this added versatility. The websites were tested on a variety of devices, and everything was visible and usable across a wide range of devices.
✔️ Easy-to-use Platform
A complicated registration process is not something anyone enjoys. Everybody would appreciate it if it was easy to use, user-friendly, and followed the right guidelines. It is guaranteed that Bitcoin Empire will have all of these features. On the surface, everything appears quite straightforward. You need to fill out a few fields before you can begin trading.
✔️ Real-time market data
According to Bitcoin Empire's website, its cutting-edge software application can carry out trading operations efficiently and accurately on behalf of users. It claims that by doing so, users will never miss out on potentially profitable opportunities.
Bitcoin Empire makes the bold claim that they have almost a 100% win rate. Though we cannot confirm it, we can say that if it is true, it does deserve some consideration. Trading will be easier for traders because they don't need to monitor the market constantly. Moreover, since no emotions are involved, users can respond quickly to market changes with an autonomous trading system.
Your capital is at risk.
How Does Bitcoin Empire Work?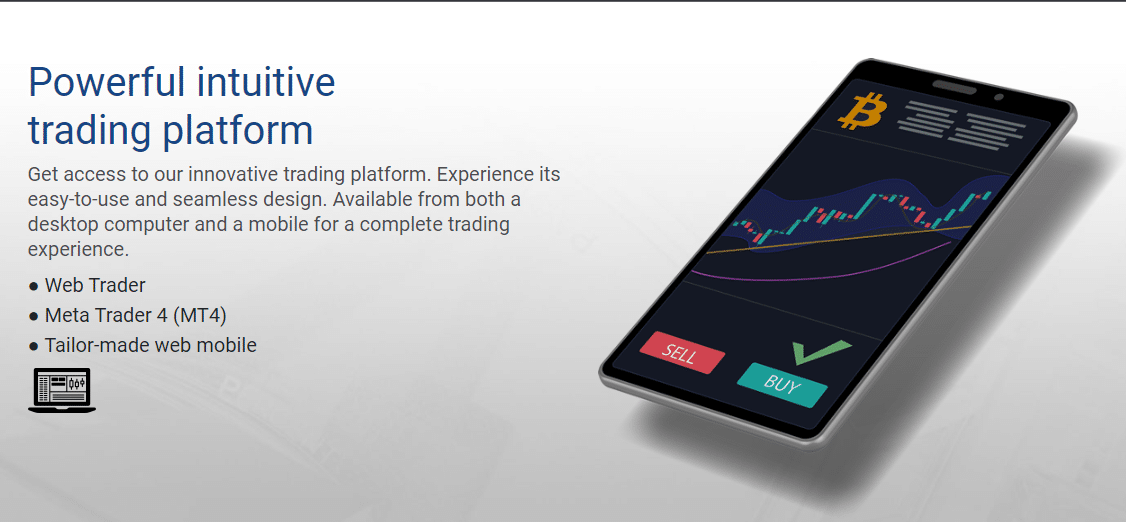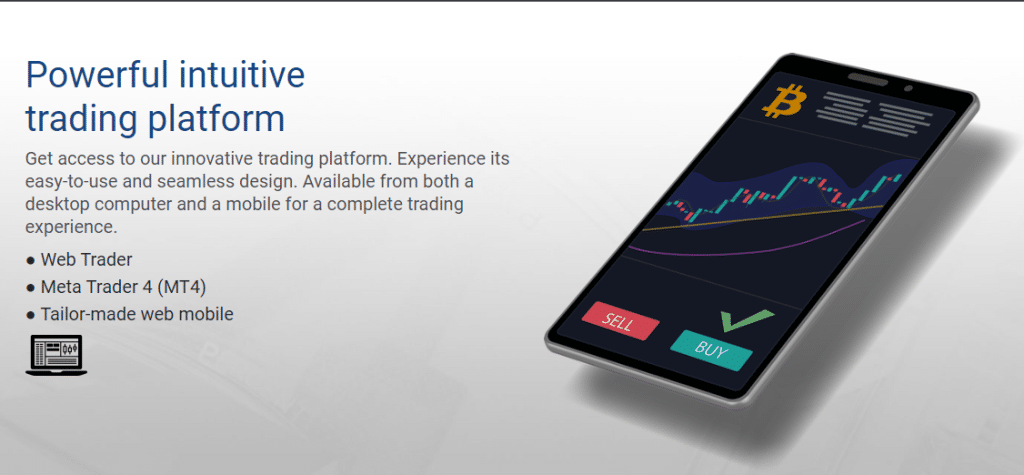 A description on the official website of Bitcoin Empire suggests that it works similarly to other artificial intelligence trading bots. Creating an account involves KYC steps that are simple to follow. After depositing the required amount, they can choose between manual or machine-learned trading.
Users can use the Manual mode to predict price movements and buy and sell digital assets via the integrated brokers through advanced trading tools, such as charting and indicators.
In contrast, Bitcoin Empire suggests that investors use in-app tools to take control of their crypto trades. It is only necessary for the user to set the initial conditions for buying and selling an asset or assets, and the platform will take care of the rest.
Bitcoin Empire's no-fee model allows users to withdraw profits whenever they want, without paying any fees.
While these features seem enticing, the discussion surrounding them is ambiguous. To be on the safe side, use this platform with caution and invest only a minimum amount.
Bitcoin Empire Review – Pros and Cons
According to Bitcoin Empire's website, most of its claims and services are comparable to those offered by similar automated crypto trading platforms. However, a few clear drawbacks might tempt traders to seek an alternative platform.
Here is a quick summary of Bitcoin Empire's pros and cons for your convenience to give you a better understanding of it.
Pros:
The software claims to be compatible with any device with a stable internet connection (computers, smartphones, tablets, etc.).
Bitcoin Empire claims to provide users with accurate market data and trading processes regardless of location.
The website claims to offer 24/7 customer service.
Bitcoin Empire supports the trading of Bitcoin and other cryptocurrencies.
The platform is suitable for both beginners and experienced traders.
The company claims to provide traders with an easy-to-use interface that allows them to learn skills, monitor the market, and execute trades more quickly.
Cons:
There is no information on the website about the platform's success rate.
There is no verification or review of the claim that platform users make at least $1,100 daily.
There is no historical data about the platform's performance on the website or other forums.
Opening an account on the platform is quite expensive since it requires a minimum deposit of $250.
As far as the platform's creators are concerned, no information is available.
No information is available on the number or type of other cryptocurrencies supported by the platform other than Bitcoin.
A demo trading account is not mentioned on the website.
Your capital is at risk.
Bitcoin Empire Trading Platform Fees
Bitcoin Empire has adopted a no-fee approach. No commissions, brokerage, transaction, or deposit/withdrawal fees exist. Please find below a breakdown of that information.
| | |
| --- | --- |
| Account Opening Fee | None |
| Commissions | None |
| Inactivity Fee | None |
| Account Maintenance Fee | None |
| Transaction Charges | None |
Bitcoin Empire Minimum Deposit
It is important to note that just as with any other trading site, you need to deposit some capital to get started, in the case of Bitcoin Empire, that amount is $250. Deposits can be made using a variety of payment options.
Bitcoin Empire Payment Methods
Bitcoin Empire offers different ways to invest your capital. Our Bitcoin Empire review research revealed the following payment options.
Credit card
Debit card
Ewallet
Bank Transfers
It has been reported that some third-party sites also offer crypto payments. You may want to take that claim with a grain of salt since there is no official mention of crypto payments.
Security and Regulation
Bitcoin Empire prioritizes security, implementing several measures to safeguard user funds and personal information. There are several security measures in place, including:
Authentication using two factors
SSL encryption
Cold storage of funds
Regular security audits
How to secure your account
You should follow these steps to secure your Bitcoin Empire account:
Two-factor authentication should be enabled
Passwords should be unique and strong
Don't share your personal information or login credentials with anyone
Keep an eye out for suspicious activity on your account regularly
How to recover a hacked account:
The Bitcoin Empire customer service team should be contacted if your account is hacked and you need help to regain access. Changing your password and enabling two-factor authentication is also a good idea to prevent future hacks.
Regulating crypto exchanges varies by country and region. Financial authorities regulate Crypto Exchanges in some countries, while others do not. Even though Bitcoin Empire is currently not regulated by any financial authority, it complies with strict security measures.
Regulating crypto exchanges is essential to ensuring the security of users' funds and personal information. Regulated exchanges' security measures and compliance standards reduce fraud and scam risks.
What Cryptos Are Available on Bitcoin Empire?
Despite the company's name, Bitcoin Empire supports a wide range of the best cryptocurrencies. Checking the live profit results, we found that people were trading ETH/LTC, EOS/LTC, EOS/ETH, BTC/ETH, and other pairs as well. The platform also offers less-known altcoins like EOS, NEO, and MIOTA for trading on third-party sites.


Your capital is at risk.
Bitcoin Empire Supported Countries
According to the "Terms of Use" page on the Bitcoin Empire website, the website can be accessed from anywhere worldwide since it is a global website. In addition, it specifies that while certain functions and services offered on the Website may be available worldwide, they may not be available in all countries. A person or geographic region may be restricted from receiving any function or service at the Operator's discretion."
Since the website does not require KYC, anyone from anywhere can use the sign-up process to access the platform.
How To Use Bitcoin Empire in 2023
In this section of our Bitcoin Empire review, we reveal how to use the automated trading tool in 2023. Follow the steps below to get started.
Step 1: Create an account
To begin using this trading platform, visit its official website and complete the on-screen registration form. Your full name, email address, and phone number must be entered.

Step 2: Complete phone call verification
A verification call may be placed at your provided number to verify your identity before you can use the trading platform.
Step 3: Deposit funds
There is no way you can skip this. Depositing money is the first step to starting to trade. A minimum deposit of $250 is recommended. Traders have access to a variety of customizable payment options on the platform. A PayPal account, a bank transfer, or a credit or debit card can be used to make a deposit.
Be careful not to lose more than you can afford when investing. Although you may not lose everything, make sure you learn how the platform works before making a substantial investment.
Step 4: Use a demo account to practice trading
According to the website, All users can practice trading with a demo account. There is no need to use real money, but rather virtual money. On the platform, customers can practice and become familiar with cryptocurrency trading in advance of real-time transactions.
Step 5: Start placing live trades
Cryptocurrencies carry a high level of risk, which we write about constantly. Like coins, this type of investment has both a profit and a loss side. Therefore, when you are ready to start investing, start live trading with the funds you deposited previously.
Your capital is at risk.
Is Bitcoin Empire Legit?
Although there is little information about Bitcoin Empire online or on the website, this doesn't make the trading system a scam. Compared to some of the other platforms we have previously covered, the official website has a good homepage with testimonials and a Live Profit portfolio. Additionally, we checked the testimonials for tailored language (fake testimonials) and found no evidence of it. These appear to be legitimate customers.
However, that doesn't change the fact that other platforms aren't being discussed. On third-party sites like Trustpilot, we did not find anyone discussing the Bitcoin empire other than customers listed on the official website.
Therefore, we recommend you use it carefully and only deposit the minimum amount when you first start trading. Since crypto trading is far from risk-free, only invest more if you can afford to lose it all.
Bitcoin Empire Claimed Success Rate
Although Bitcoin Empire's success rate is a great metric to consider, there is no proof that it actually is. In essence, success rates represent the number of successful automated trades, which can be an important indicator of a platform's quality. This is allegedly one of the many reasons why one should consider using Bitcoin Empire if one considers Bitcoin Empire's claim.
Bitcoin Empire Trading Platform Review 2023 – Conclusion
As far as cryptocurrency traders are concerned, the Bitcoin Empire trading platform appears to be an attractive option at first glance. However, a closer examination of the platform reveals several aspects that lack transparency and verifiability. There is no concrete evidence or data supporting many of the platform's claimed features and benefits, which makes evaluating the platform's legitimacy difficult.
A healthy dose of skepticism may be a wise approach for potential investors under these circumstances. Before investing any funds to generate profits, interested parties should thoroughly research the platform's background and reputation. Thus, investors can ensure that they are making an informed decision instead of making a decision based on unproven claims and promises.

Your capital is at risk.
FAQs
Is Bitcoin Empire good for beginners?