Best Stock Trading Demo Account 2023 – Reviewed
Fact Checked
Everything you read on our site is provided by expert writers who have many years of experience in the financial markets and have written for other top financial publications. Every piece of information here is fact-checked. We sometimes use affiliate links in our content, when clicking on those we might receive a commission - at no extra cost to you. By using this website you agree to our terms and conditions and privacy policy.
If you're looking to trade stocks online but want to test the waters first – a demo trading account will allow you to do so. In doing so, you will be able to buy and sell stocks using 'paper money' – meaning that you can trade without risking any of your capital.
In this guide, we review the popular stock trading demo account platforms for 2023 and walk you through the process of getting started today.
Popular Stock Trading Demo Account 2023 List
Below you will find the popular stock trading demo account providers available in the market right now. You can read our review of each trading platform by scrolling down.
eToro – Free demo trading account for stocks and crypto assets

Libertex– CFD demo trading account

AvaTrade– MetaTrader4 demo account for CFD trading

TD Ameritrade- Good demo account for practicing technical analysis

Fidelity- Demo account with access to 25 different stock markets

IG- Best demo trading account for forex traders

Interactive Brokers- Fully customizable demo trading account

Trading 212- Trading platform that offers over 10,000 markets

Webull- Good mobile app for demo trading
Your capital is at risk. Other fees apply. For more information, visit etoro.com/trading/fees.
What Is The Best Demo Account To Practice Trading?
Overall, the best stock trading demo account is offered by eToro. This demo account is free to use, reflects real-life market conditions and allows users to practice with all of the tools and features that are offered through the live trading account.
Furthermore, the demo account offered by eToro can be used as much as you like. It is also possible to switch between live and demo trading so that you can continue to practice and improve your skills.

Your capital is at risk. Other fees apply. For more information, visit etoro.com/trading/fees.
Still not sure which account to use? Here are some things to look for when doing your research:
Low fees
A large variety of assets to trade with
Advanced trading tools and features
Real-time trading conditions
Easy-to-use platform interface
The ability to customize the demo trader to suit your trading needs.
Below is an in-depth review of some of the best demo trading accounts available.
Popular Stock Demo Accounts Reviewed
The popular stock trading demo accounts will look to mirror live market conditions and provide users with the chance to invest in plenty of assets and markets as well.
In the sections below, we review some of the popular stock demo accounts in 2022.
1. eToro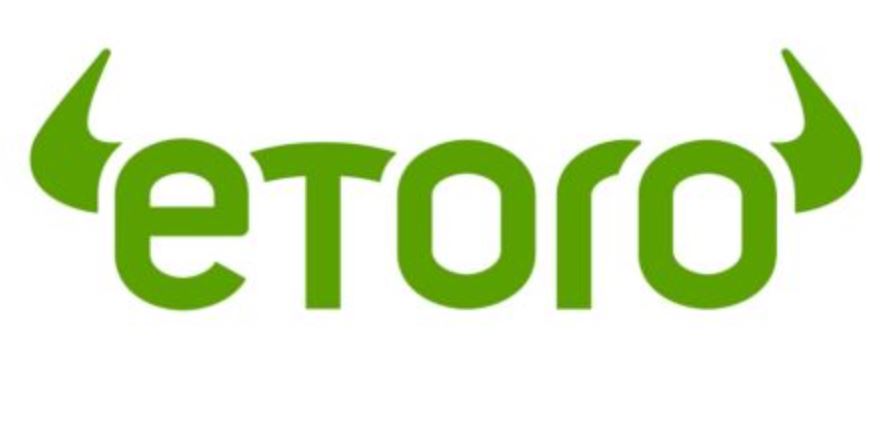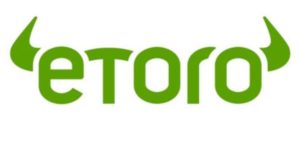 eToro is a popular online broker that now boasts a client base of over 26 million traders. This brokerage site covers an abundance of day trading assets – including commodities such as coffee or sugar, forex, indices, and cryptocurrencies. However, it is the stock trading department where eToro really stands out. This is because you will have access to thousands of stocks from 17 markets.
This includes NASDAQ and NYSE in the US, as well as the UK's London Stock Exchange. You can also trade stocks from Hong Kong, Saudi Arabia, Germany, the Netherlands, France, and more. You can access these markets via the eToro stock demo trading account – which comes pre-loaded with $100k in paper funds. The demo account mirrors live market conditions, so you can get a real understanding of how stock trading works in a risk-free manner.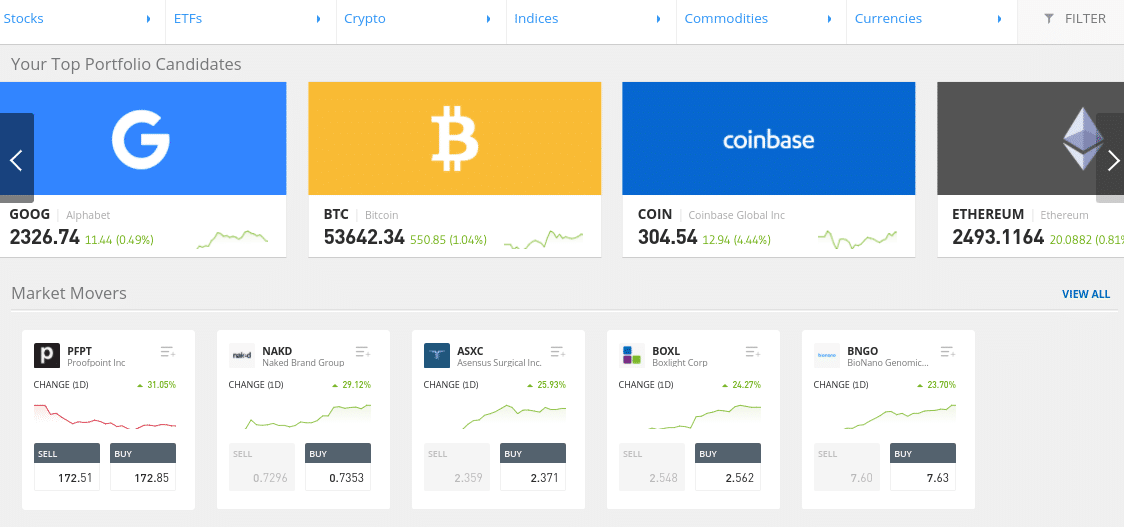 You don't need to deposit any money to use the trading demo facility, albeit, you will need to open an account. This should, however, take you less than a few minutes. If you decide to start trading stocks with real money, you'll be pleased to know that eToro does not charge any commission or dealing fees. Plus, the minimum stock trade is just $10 – meaning eToro supports fractional stocks. You can easily deposit funds too – as the broker supports debit/credit cards, Paypal, bank transfers, and other e-wallets.
An additional feature at eToro is its Copy Trading tool which makes it a suitable trading platform for beginners. This allows you to browse thousands of successful eToro traders and then copy your chosen investor like-for-like. eToro is also available via an Android and iOS trading app – which also comes inclusive with a day trading simulator. When it comes to safety, eToro is authorized and regulated by ASIC, CySEC, and the FCA. US clients are covered by FINRA registration.
| | | | | | |
| --- | --- | --- | --- | --- | --- |
| Stock Broker | Minimum Deposit | Fractional Shares? | Pricing System | Cost of Buying Stocks | Fees & Charges |
| eToro | $10 | Yes – $10 minimum | 0% commission on ALL real stocks, spreads for CFDs | Market spread is not included when purchasing real stocks | No Deposit fees, $5 withdrawal fee, $10 inactivity fee, no account management fees. |
Pros:

There is no limit on how much you can use the demo trading account.
Can be used to trade traditional stocks and cryptos.
Low minimum deposit of just $20.
Access to social trading and copy trading
Cons:
You cannot use the demo account until you have deposited funds.
Limited crypto assets available.
Cannot be used with MT4 or MT5
Your capital is at risk. Other fees apply. For more information, visit etoro.com/trading/fees.
2. Libertex

Libertex is a CFD trading platform that allows you to trade with tight spreads.
Many of the stocks hosted by Libertex can also be traded without paying any commission. Some stock markets do attract a commission, but this is usually less than 0.1%. When using the Libertex live stock simulator – you can do this via the platform's web trading platform.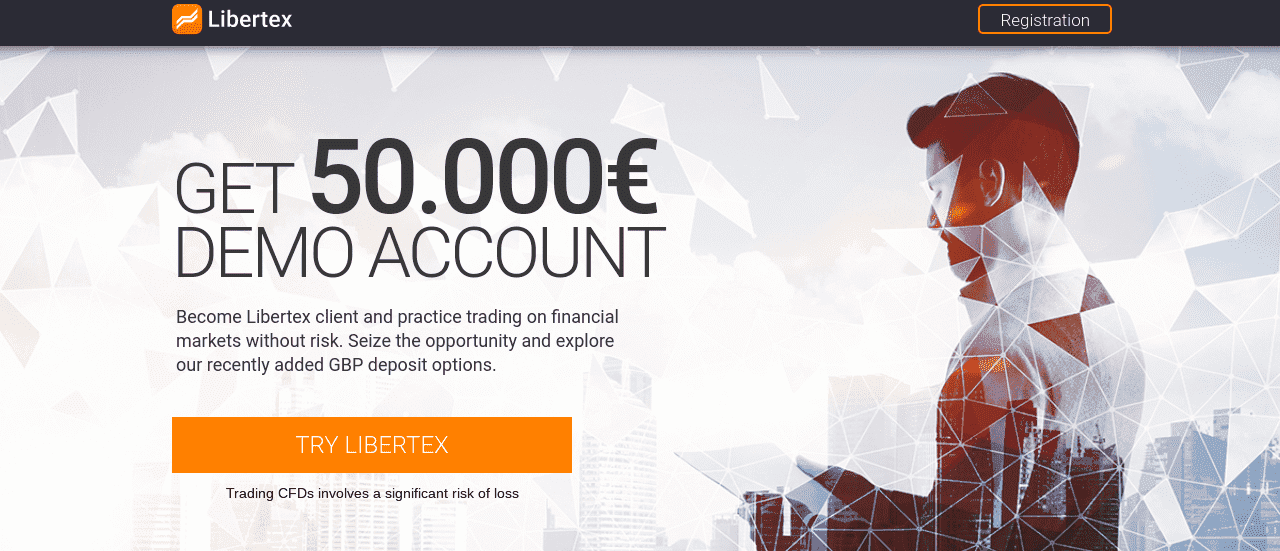 Alternatively, you can also connect the day trading demo account to MT4 or MT5. In terms of safety, Libertex is regulated by CySEC and it has a two-decade track record in the trading space. You can deposit funds with a debit/credit card, e-wallet, or bank wire – and the minimum is just $100.
Pros:

Tight spreads and low fees.
Can be sued with MT4 and MT5 to trade with advanced tools.
Regulated by CySEC.
Cons:
The platform only offers CFD assets.
No social trading features.
Sponsored Ad. CFDs are complex instruments and come with a high risk of losing money rapidly due to leverage. 74,5% of retail investor accounts lose money when trading CFDs with this provider. You should consider whether you understand how CFDs work and whether you can afford to take the high risk of losing your money.
3. AvaTrade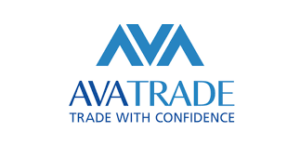 Avatrade is an online trading platform that specializes in stock CFDs – meaning you won't own the underlying shares. This does, however, allow you to trade stocks with leverage. You can also short sell stocks on AvaTrade – meaning you can profit from both rising and falling markets.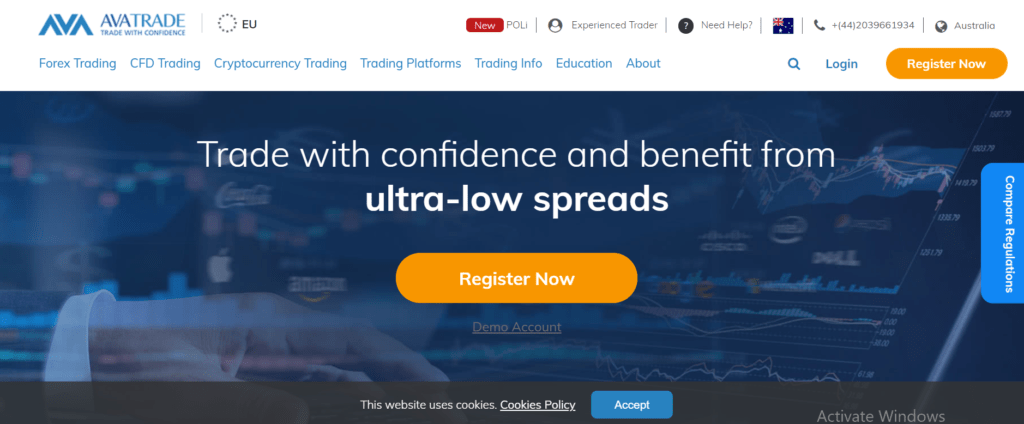 In order to use the MT4 demo account via AvaTrade, you will first need to register your personal details. Then, you can start trading stocks with paper money in live market conditions. If you decide to use AvaTrade to trade with real money, the minimum deposit here is just $100. This MT4 broker is regulated in 6 jurisdictions and it is planning to go public later in 2023.
Pros:

The platform is regulated around the globe.
Access to MT4 trading platform for advanced analysis.
Ability to trade with leverage.
Cons:
Users can only trade CFDs.
High minimum deposit of $100.
Sponsored Ad. 71% of retail CFD accounts lose money with this provider.
4. TD Ameritrade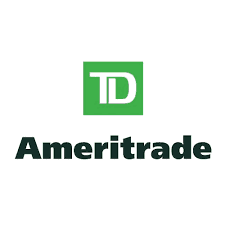 If you are an experienced trader that focuses on technical analysis and chart reading – TD Ameritrade has a proprietary platform – thinkorswim, which is packed with advanced analysis tools. This includes heaps of technical indicators or signals.
The thinkorswim platform can be accessed online through your web browser. But, to get the full experience, it's worth downloading the software to your desktop device. Best of all, TD Ameritrade allows you to access thinkorswim via a stock demo account.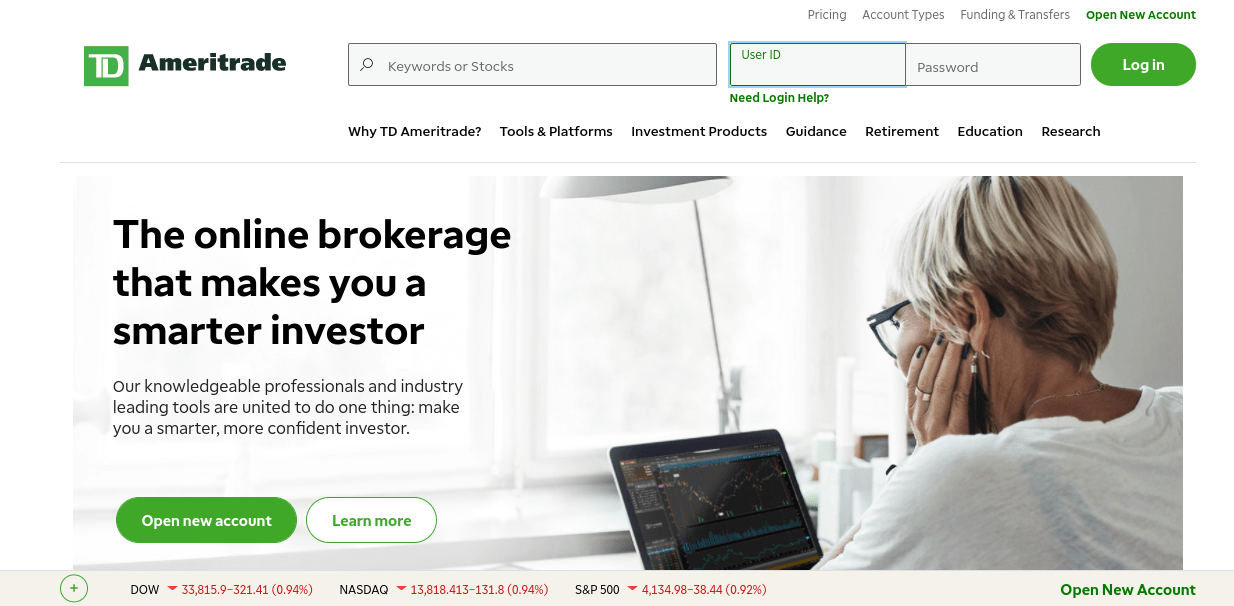 You'll need to first register an account to use the demo stocks facility. In doing so, you'll have access to thousands of stock trading markets from around the world. When it comes to trading fees, TD Ameritrade offers 0% commission trading on US stocks. There is no minimum deposit – should you wish to trade with real instead of virtual money.
Pros:

Advanced trading tools for experienced traders to analyze the market.
Can be used through your web browser.
0% commissions of US stocks.
No minimum deposit requirement.
Cons:
No mobile app available.
The platform may be too advanced for beginner traders.
Sponsored Ad. Your capital is at risk.
6. Fidelity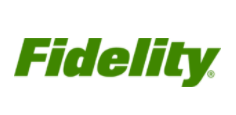 While many trading platforms only give you access to markets in the US – Fidelity takes things to the next level. In fact, this trusted brokerage site allows you to trade stocks from 25 international markets. This covers Europe, Asia, the Middle East, North America, and more.
We like the fact that Fidelity offers fractional stocks – with the minimum trade standing at just $1. You will also avoid paying any commission should you trade a stock listed on the NYSE or NASDAQ. When it comes to its demo online trading account facility – you will be using Active Trader Pro.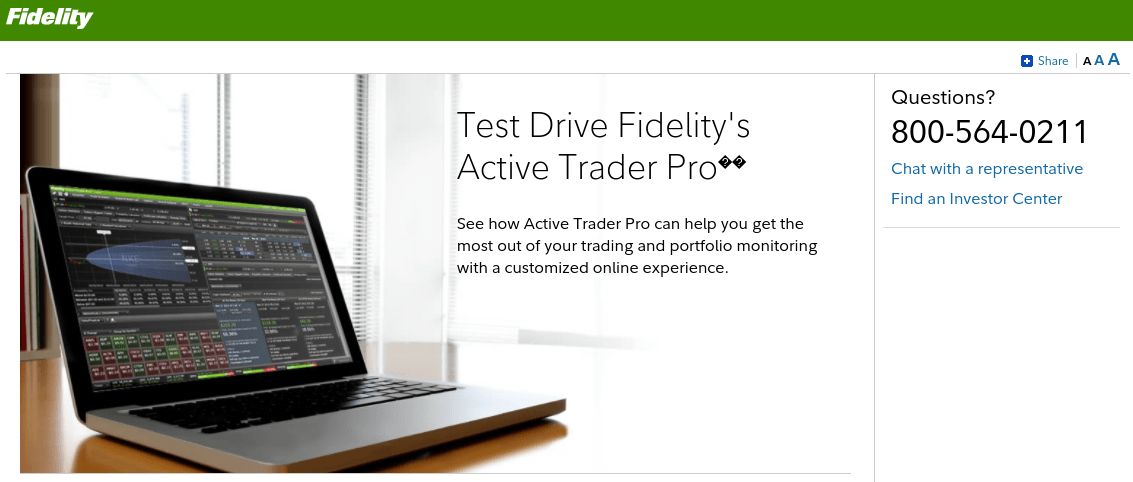 This is the native trading platform built by Fidelity from the ground up. This comes pre-loaded with an abundance of tools – including real-time insights, technical indicators and chart drawing tools, and the ability to create up to 50 orders simultaneously. You can download the Active Trader Pro software to your Windows or Mac device – and then start trading with paper funds.
Pros:

Traders can execute multiple orders at the same time.
Available on iOS and Windows devices.
Minimum trading amount of just $1.
Cons:
Cannot be used on Android devices.
No access to crypto assets.
Sponsored Ad. Your capital is at risk.
7. IG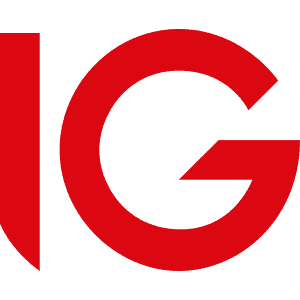 IG is a popular brokerage firm that offers traditional stocks, funds, CFDs, forex, and much more. With that said, if you're based in the UK or Ireland – you can use IG for its spread betting facility. This will allow you to trade stocks without paying any capital gains tax.
Much like CFDs, by spread betting stocks you will not own the underlying shares. But, you will be able to choose from a long or short position and apply leverage of up to 1:5. Supported markers at IG include dozens of stock exchanges – ranging from the UK and the US to Australia and South Africa.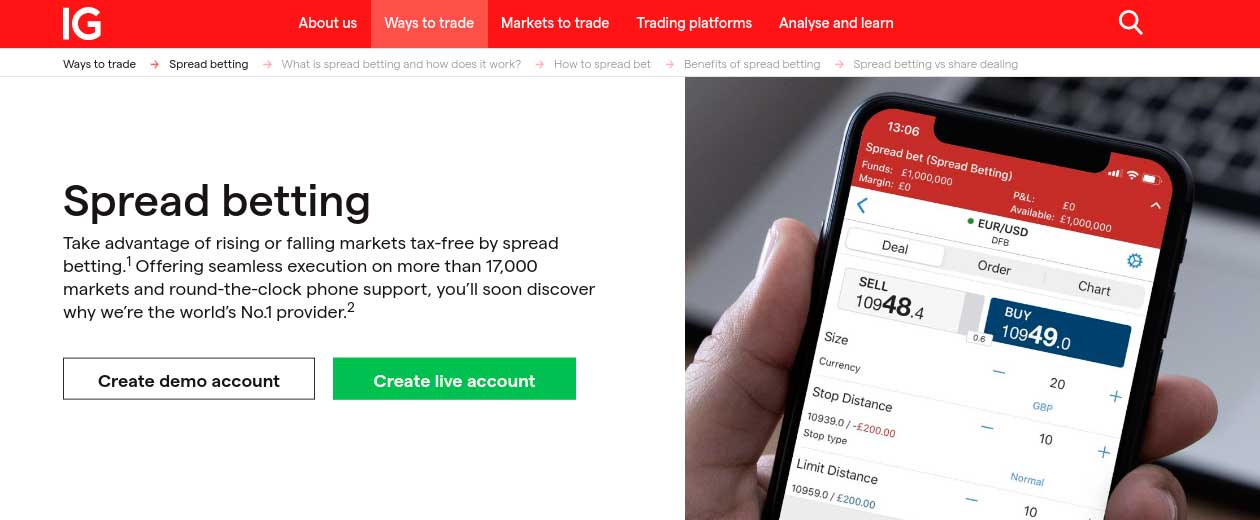 IG offers a stock trading practice account which will allow you to get to grips with spread betting stocks in a risk-free manner. If you decide to trade with real money instead of fake money, this heavily regulated broker requires a minimum deposit of £250 – which you can meet with a debit card or bank transfer.
Pros:

Offers CFDs, forex, traditional stocks and crypto assets.
Unlimited demo trading account.
Regulated around the globe and offers excellent customer support features.
Cons:
High minimum deposit of $250.
Does not accept PayPal as deposit method.
Sponsored Ad. Your capital is at risk.
8. Interactive Brokers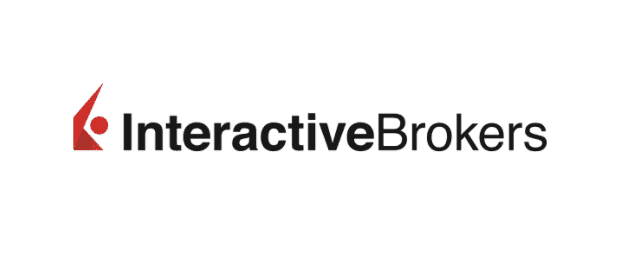 Interactive Brokers is one of the largest trading platforms globally – with millions of investors under its belt. The platform covers a full range of markets – including commodities, futures, options, mutual funds, and stocks.
In fact, the broker supports trading markets across 33 different countries. Interactive Brokers' native platform, the IBKR platform, is packed with advanced features. This is inclusive of technical indicators, stock screeners, charting tools, flexible orders, and fully customizable screens.

You can also deploy custom trading strategies – which paves the way for algorithmic and automated systems. To gain access to the Interactive Brokers free demo account for stock trading – you will first need to register. Then, once you log in to IBKR (online or through desktop software), you can then select the 'free trial' option.
Pros:

Access to a wide range of markets.
Ability to customize trading strategies in the demo trader.
Experienced traders can use advanced analysis tools to find profitable trades.
Cons:
Not compatible with MT4 or MT5.
Cannot be used to trade crypto assets.
Sponsored Ad. Your capital is at risk.
9. Trading 212 

Trading 212 is a popular trading site that allows you to invest in over 10,000 markets. This includes stocks based in the UK, Europe and the US.
There are no trading commissions or ongoing fees at Trading 212 – and you can invest from just $1 per stock. While using the demo account of Trading 212, there is no need to open a normal stock trading account as well. Instead, you simply need to download the app and click on the 'demo' account option. In doing so, you can start trading stocks risk-free.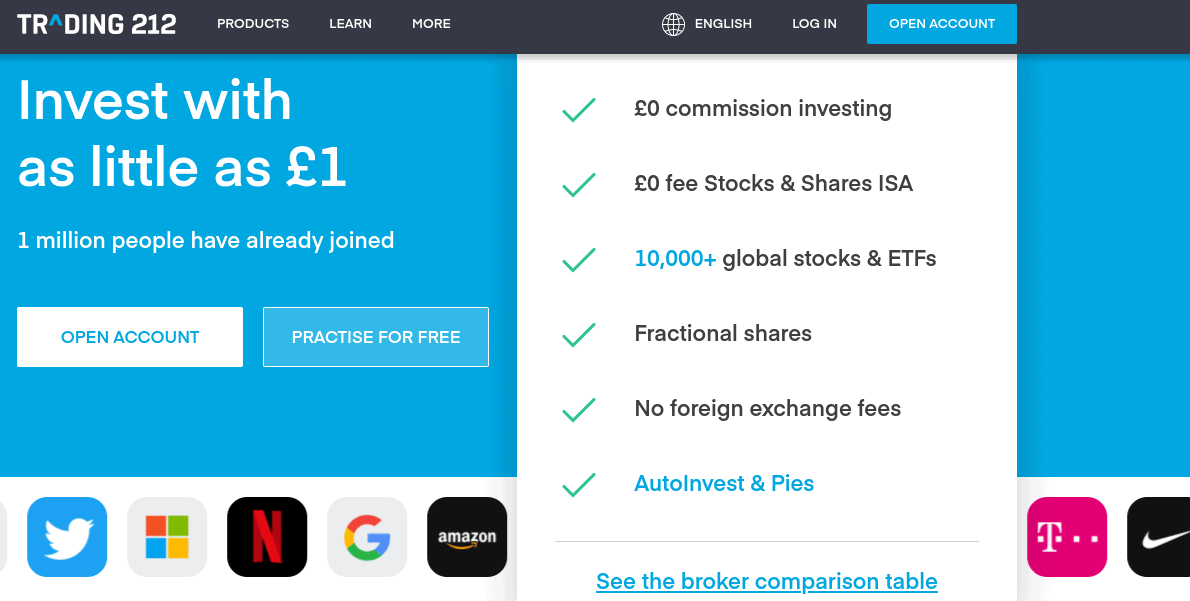 If you decide to use Trading 212 with real money, you will not need to pay a minimum deposit. You can fund your account with a variety of payment methods – which is inclusive of debit/credit cards, bank transfers. and several e-wallets. Trading 212 – which is regulated by the FCA, also offers CFD markets on stocks, forex, commodities, and indices.
Pros:

Minimum trade amount of just $1.
Multiple payment methods available.
Zero commissions of stock trading.
Cons:
Does not offer crypto assets.
No social trading features or automated trading tools available.
Sponsored Ad. Your capital is at risk.
10. Webull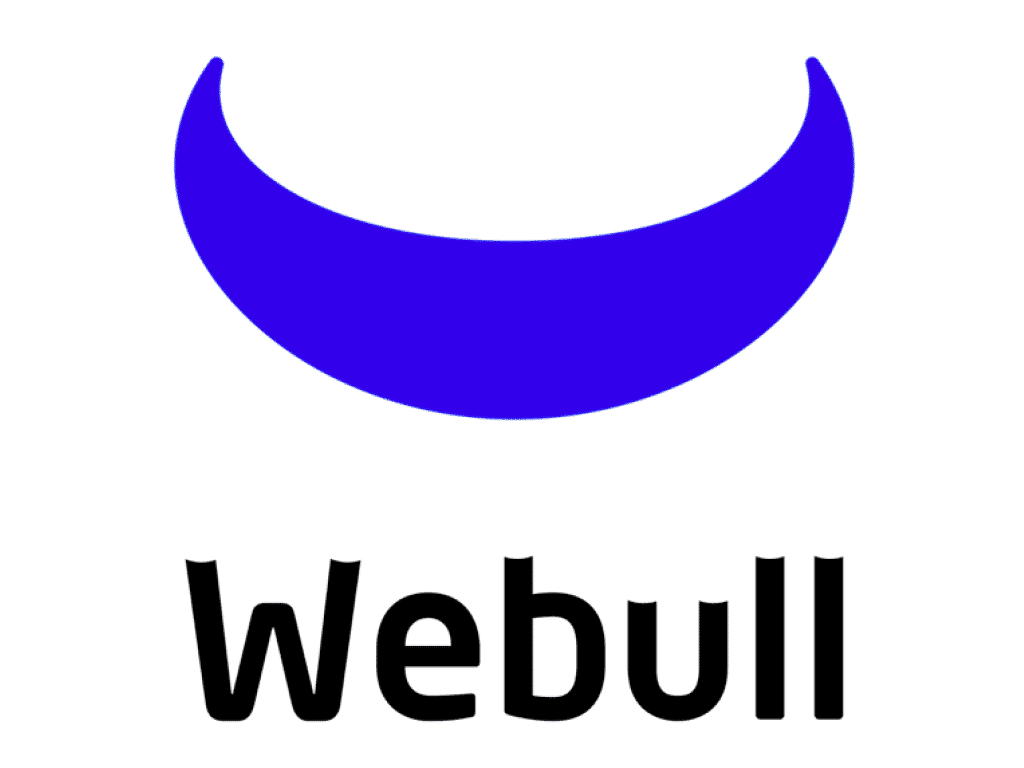 If you're based in the US and looking to trade stocks on your cell phone – Webull allows you to trade in stocks and access a demo account as well. This trading app allows you to buy and sell stocks without paying a single cent in commission. It also supports fractional ownership – so you can trade with just a few dollars.
With that said, many investors will initially use the Webull stock trade demo account before trading with real money. In order to gain access, you'll need to open an account, download the app, and select 'Paper Trading' from the menu.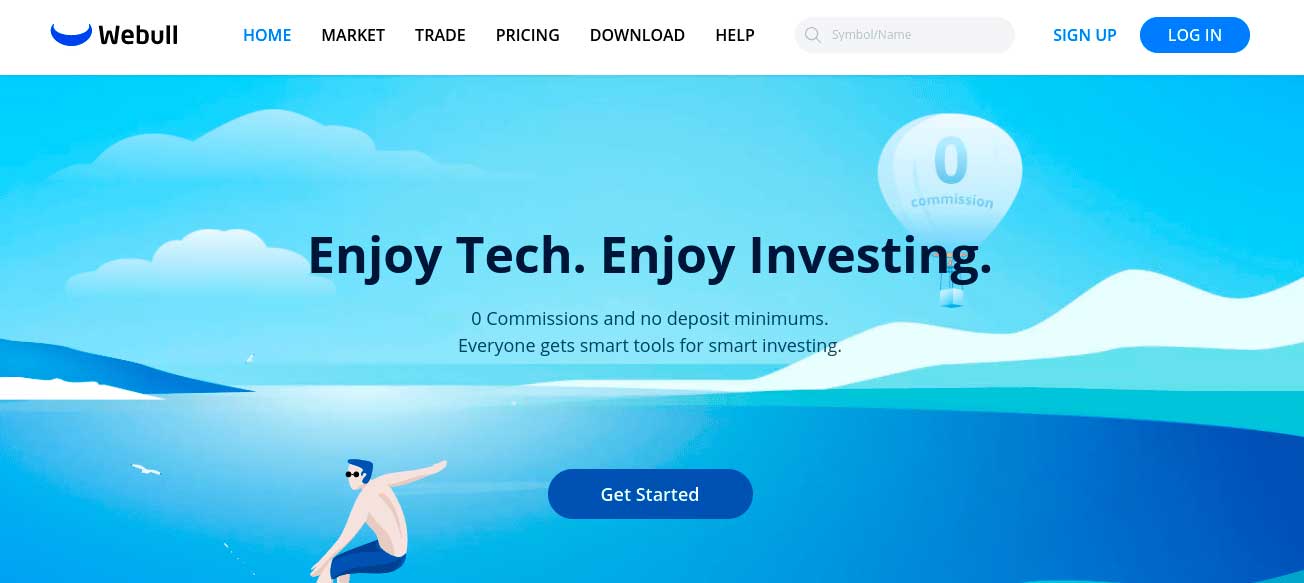 This comes pre-loaded with $1 million in demo funds. Although Webull is commission-free, it does charge $1 per month on its standard account. Other accounts – which come with more features and perks – cost $3 and $9 per month.

To learn more about this trading platform, check out our Webull review.
Pros:

Low commissions on stock trading.
Demo account has $1 million in virtual funds.
The platform can be upgraded from $3 per month to access advanced features.
Cons:
Limited assets available.
Not all tools are free to use.
Sponsored Ad. Your capital is at risk when trading at this site with real money
How to Choose a Stock Demo Account
With the popular online and mobile trading platforms now offering demo accounts – you may need to compare and choose the most suited accounts to help you in the investment process.
Here are a few factors to analyse when picking a stock demo account.
Supported Stock Markets
First and foremost, you may need to check what stock markets the demo account provider offers. After all, there is no point going through the registration process only to find your preferred stock, exchange, or market is not offered on the platform. You can easily find this information out by visiting the broker's website.
Amount of Demo Funds
When using a stock demo account platform – it will normally come with a fixed amount of pre-loaded funds.
Depending on how much paper money you want to begin trading with, choose your demo platforms accordingly.
Time Limits
While the amount of demo funds on offer shouldn't be a major priority, the time limit of the facility should. This is because some stock demo accounts can only be used for a certain amount of time – say 30 days. This is somewhat problematic for two key reasons.
Firstly, if you are completely new to the world of online stock trading – then a time limit of 30 days might not be enough for you to get to grips with how things work. Secondly, it is important to remember that demo accounts are not only used by inexperienced traders.
On the contrary, seasoned traders will also use demo accounts to test out new strategies and systems.
Demo Account Functionality
Many demo accounts come with full functionality. This means that you will have access to the same markets, orders, and features as found on real money accounts. More importantly, the best stock demo accounts will mirror live market conditions.
This means that what you see on your demo trading screen is like-for-like with what real market speculators see.
Trading Tools & Analysis
Depending on your investing needs, you may want access to more advanced technical features to test out new strategies without risking your money.
How to Get Started with a Stock Trading Demo Account
If you're looking to start using a trading demo account right now – we provide you with a breakdown in the sections below:
Step 1: Open Your Trading Account
Head over to the homepage of your chosen broker and begin the account set-up process. You will be required to fill in your personal details – including your full name, email address and mobile number. Create a username and password for the platform to continue.
Step 2: Switch to Virtual Portfolio Mode
As you are only using the stock demo account facility at this stage – there is no requirement to upload any ID. This means that you can start trading stocks in a risk-free and live environment straightaway.
Simply switch to virtual mode on your demo trading account.
Step 3: Start Stock Trading in Demo Mode
Once you are on demo mode, you can review and go through the different features available. Ideally, your chosen platform will mirror live market conditions and give you a large budget to begin trading with.
Step 4: Place Demo Stock Trading Order
Once you choose the asset you want to trade, insert the amount of money you wish to begin with and confirm the trade.
Step 5: Trade With Real Money 
Now that you know how to trade on the demo account, you may also want to know how to begin trading on a real trading account.
You simply need to:
Upload a copy of your government-issued ID.
Make a deposit with a debit/credit card, Paypal, Neteller, Skrill, or local bank transfer
Switch your portfolio from virtual to the real setting.
Conclusion
Irrespective of whether you are a first-time stock trader or an experienced pro– demo accounts allow you to test strategies without risking any real money.  You can review the various popular platforms and choose a suitable broker that will cater to your investing needs.
FAQs
What can you do on a stock demo trading account?
Is a stock demo account the same as a real account?
Do stock demo accounts offer real trading orders?