How to Invest in Sugar Stocks in 2023 – Sugar Commodity Trading Online
Fact Checked
Everything you read on our site is provided by expert writers who have many years of experience in the financial markets and have written for other top financial publications. Every piece of information here is fact-checked. We sometimes use affiliate links in our content, when clicking on those we might receive a commission - at no extra cost to you. By using this website you agree to our terms and conditions and privacy policy.
Disclosure
The investing information provided is for educational purposes only. Trading platforms does not offer advisory services, nor does it recommend or advise investors to buy or sell stocks, securities or other investment vehicles. Some or all of the products displayed on this page are from partners that compensate us. It may influence the products we cover and the location of the product on the page. Nevertheless, our research and analysis is unaffected by our partners.
Sugar is a natural product commonly used to give color and flavor to a product. Many companies use sugar in their products, so it may be good to invest by buying some shares.
Nowadays, sugar stocks and commodities are present in the market. This article will talk about some of the most prestigious companies in the United States.
How to Buy Sugar Stocks – Quick Steps To Trade Sugar Commodities
If you are a user who desires to buy sugar shares in the market but doesn't know what to do to enter the market, the following steps will show you how to create an eToro account quickly and easily:
Create your account – The first thing you need to do is open an account on the eToro platform. Opening an account here is completely free. You can also login utilizing your Google account or your Facebook account.
Verify your ID – The next step is to verify your identity. You will require to attach a photocopy of your ID card, passport, or driver's license. You can choose which of the three is easiest for you to attach.
Deposit funds – In this step, you will define the most convenient payment method for you as a user.
Buy Sugar Stocks – Finally, look for the sugar stocks that appeal to you the most to compare them and make them as fast as possible.
Step 1 – Choose a Sugar Commodity Stocks Broker
It is essential to choose the option of a regulated broker because you will always be sure that your money will be completely safe and backed up. This also seeks to provide the best user experience. Below you will see some reviews of different brokers so that at the end of reading them all, you can choose the one that best suits what you are looking for in the sugar stock market.
1. eToro – The Best Platform To Invest In Sugar Stocks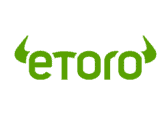 eToro is undoubtedly one of the best trading platforms on the market today. The platform was launched in 2007 and now has more than 20 million us, and it is a commission-free platform that helps you keep your trading costs low.
On eToro, you can buy sugar stocks traded on over 17 international exchanges as a member. eToro is a fully regulated platform, among which are: AISC, FCA, and CySEC. With this, your account will be fully protected by the financial authorities.
As already mentioned, eToro does not charge a single commission, making it one of the most popular and profitable brokers. As a result, you can buy sugar stocks with a minimum investment of about $50.
eToro also has some very innovative features and functions, such as CopyTrader and CopyPortfolio; with these tools mentioned above, if you are a novice, you will be able to copy the trading strategies of more experienced users.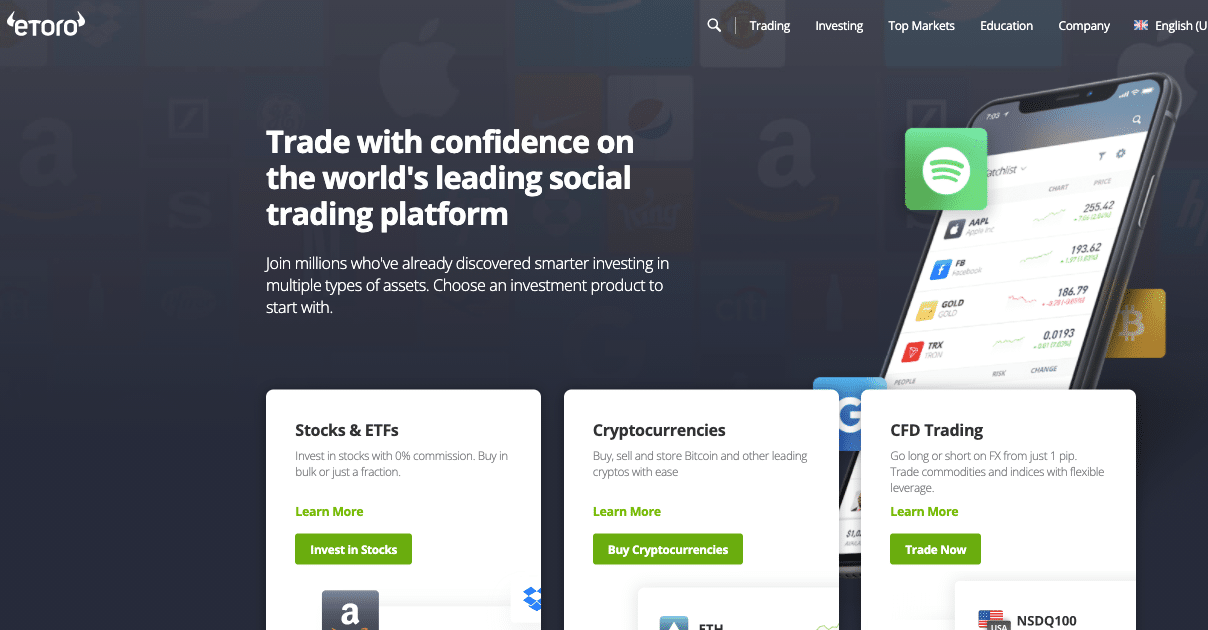 eToro fees:
| | |
| --- | --- |
| Fee | Amount |
| Stock trading fee | Free |
| Forex trading fee | Spread, 2.1 pips for GBP/USD |
| Crypto trading fee | Spread, 0.75% for Bitcoin |
| Inactivity fee | $10 a month after one year |
| Withdrawal fee | $5 |
Pros:
Top-tier financial regulatory bodies: FCA, CySEC, and ASIC
0% commissions and no share dealing fees
Lots of stocks listed on 17 international exchanges
Use your debit/credit card, e-wallet, or bank account to deposit funds
Copy-trading features
Set price alerts on the mobile trading app
Cons:
$5 fee for withdrawals
5% conversion fee for non-USD deposits
Your capital is at risk. Other fees apply. For more information, visit etoro.com/trading/fees.
2. Webull - One Of The Most Popular Brookers To Buy Sugar Stocks In The US

It is time to talk about one of the platforms with more names in the U.S. market, which is the case of Webull. It is a platform widely used by users looking to make small investments because you can make fractional investments with as little as a dollar on this platform.
Its interface is completely easy to use, so it does not represent any inconvenience for novices in the market. Webull, like eToro, is a platform that does not charge commissions when used. What the platform does charge is a monthly fee if you want to access the details of the level II market. The fee is $1.99 per month.
This is a fully regulated platform and is FINRA and SEC-registered.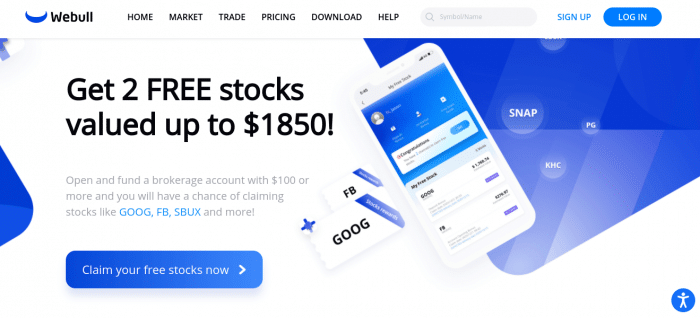 Webull fees:
| | |
| --- | --- |
| Fee | Amount |
| Stock trading fee | 0% |
| Forex trading fee | Not Supported |
| Crypto trading fee | 0% |
| Inactivity fee | No |
| Withdrawal fee | $25 |
Pros:
Thousands of stocks and ETFs to trade
Support for foreign companies via ADRs
Trading in cryptocurrencies and stock options
Trading with a 0% commission
Simple and easy-to-use interface
Mobile apps are available for iOS/Android
Cons:
Platform fee of $1.99 per month for Level II pricing data
There is no support for PayPal or debit/credit cards
Your capital is at risk.
3. Robinhood - With An Extensive Portfolio To Buy Sugar Stocks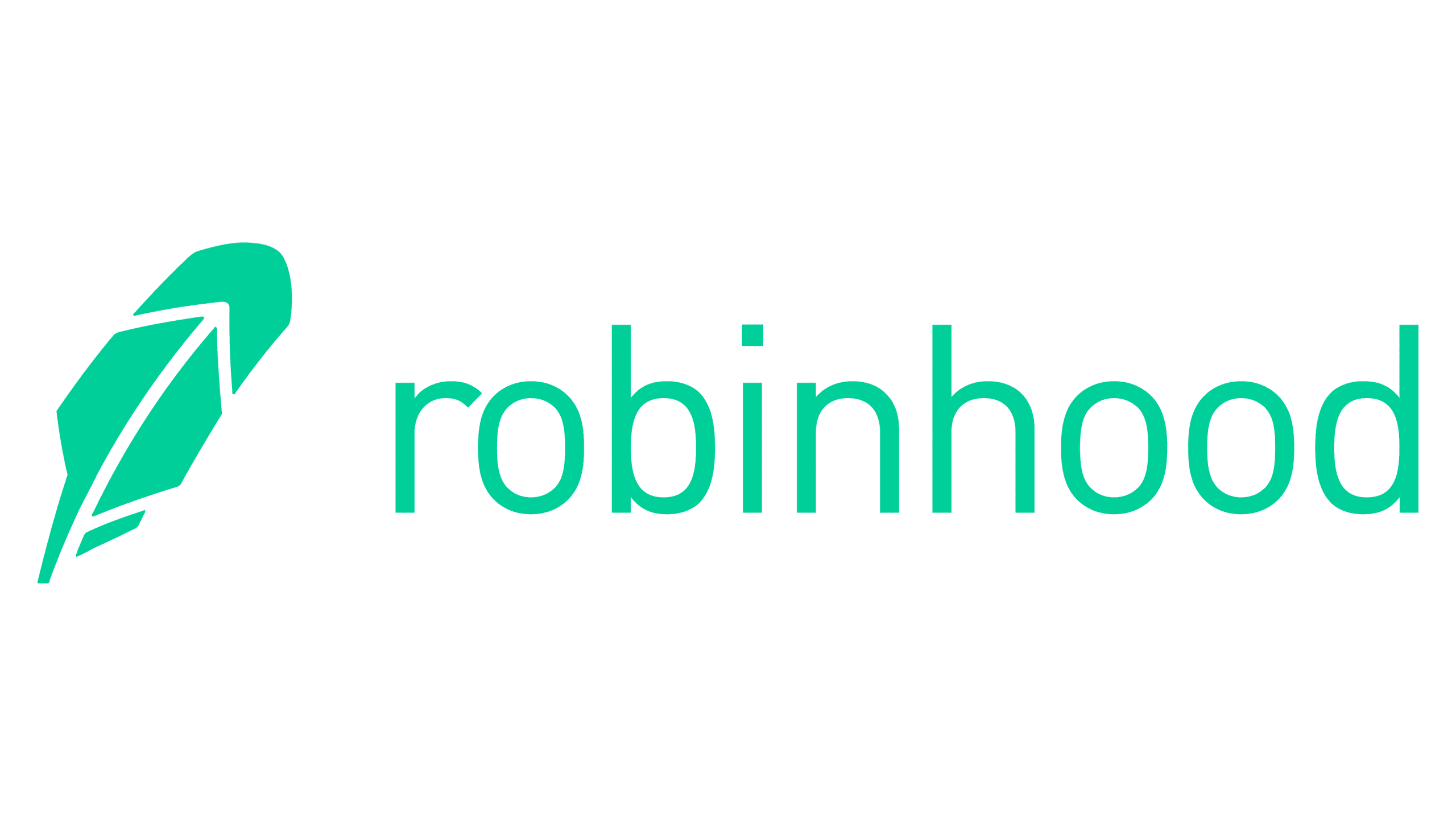 In 2013 in the United States, the broker Robinhood was born with the help of Vladimir Tenev and Baiju Bhatt. The mission of this platform is "to democratize finance for all." All this through very small investments which are commission-free.
Robinhood is another platform with an easy-to-use interface for all its users and offers a large portfolio of EFTs and stocks listed on the U.S. market.
Creating an account is simple, and it only takes a couple of minutes to complete the whole process. As mentioned before, this platform provides a very simple and easy-to-use user interface, so you don't need to be an expert in the market to use it.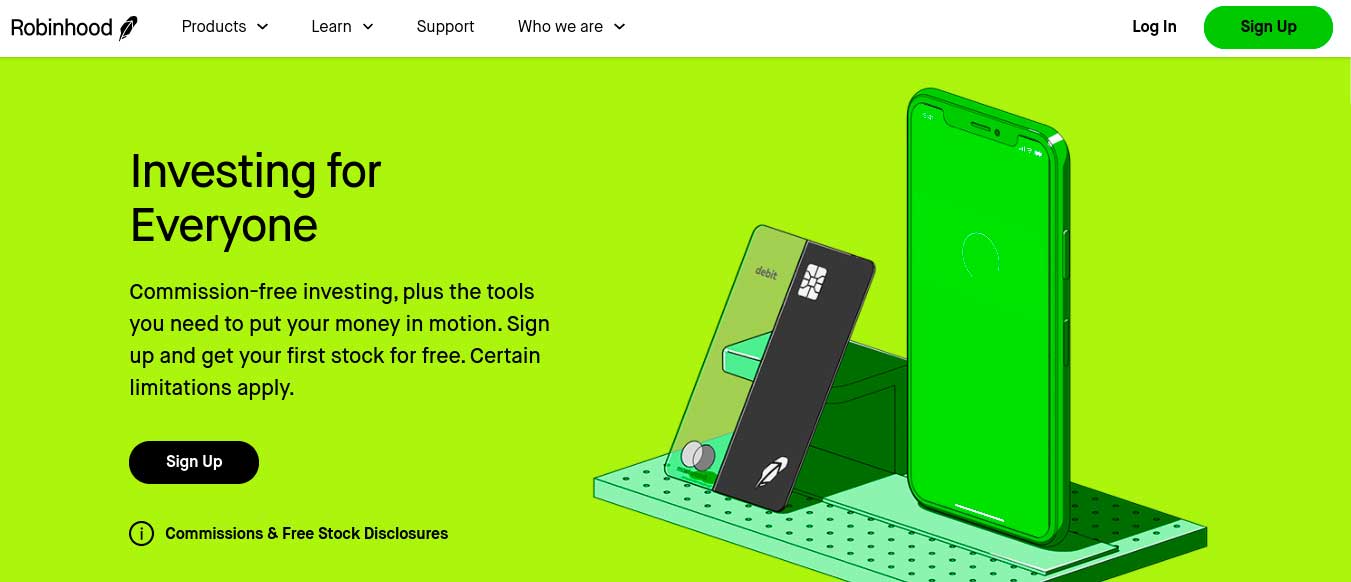 Robinhood fees
| | |
| --- | --- |
| Fee | Amount |
| Stock trading fee | 0% |
| Forex trading fee | Not Supported |
| Crypto trading fee | 0% |
| Inactivity fee | No |
| Withdrawal fee | Free |
Pros:
Over 5,000 stocks and ETFs listed in the US
Investing in cryptocurrencies and stock options
Commission-free
There is no minimum balance requirement
Even a few dollars can be used to trade
Intensively regulated
Cons:
Only 250+ international stocks are supported
Neither forex nor commodities are traded
Your capital is at risk.
4. TD Ameritrade - The Best Broker For Experienced Traders To Buy Sugar Stocks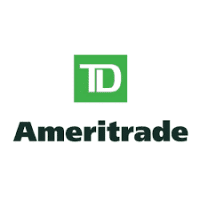 TD Ameritrade was created in 1975, so it is one of the oldest companies in the U.S. market. Since its inception, it has had nearly 11 million users, a figure represented by an average of 500,000 operations per day.
If you are analyzing for a short-term investment, this platform is perfect because it offers trading services with currency options. In addition, it should be noted that this platform does not charge commissions on stocks that are traded on the US market; this is a counterbalance to other brokers that are inexpensive as the ones mentioned in this guide: Webull and Robinhood.
Thanks to the number of modern strategies and their functions, TD Ameritrade emerges as the most suitable broker for users who have a great experience in the market.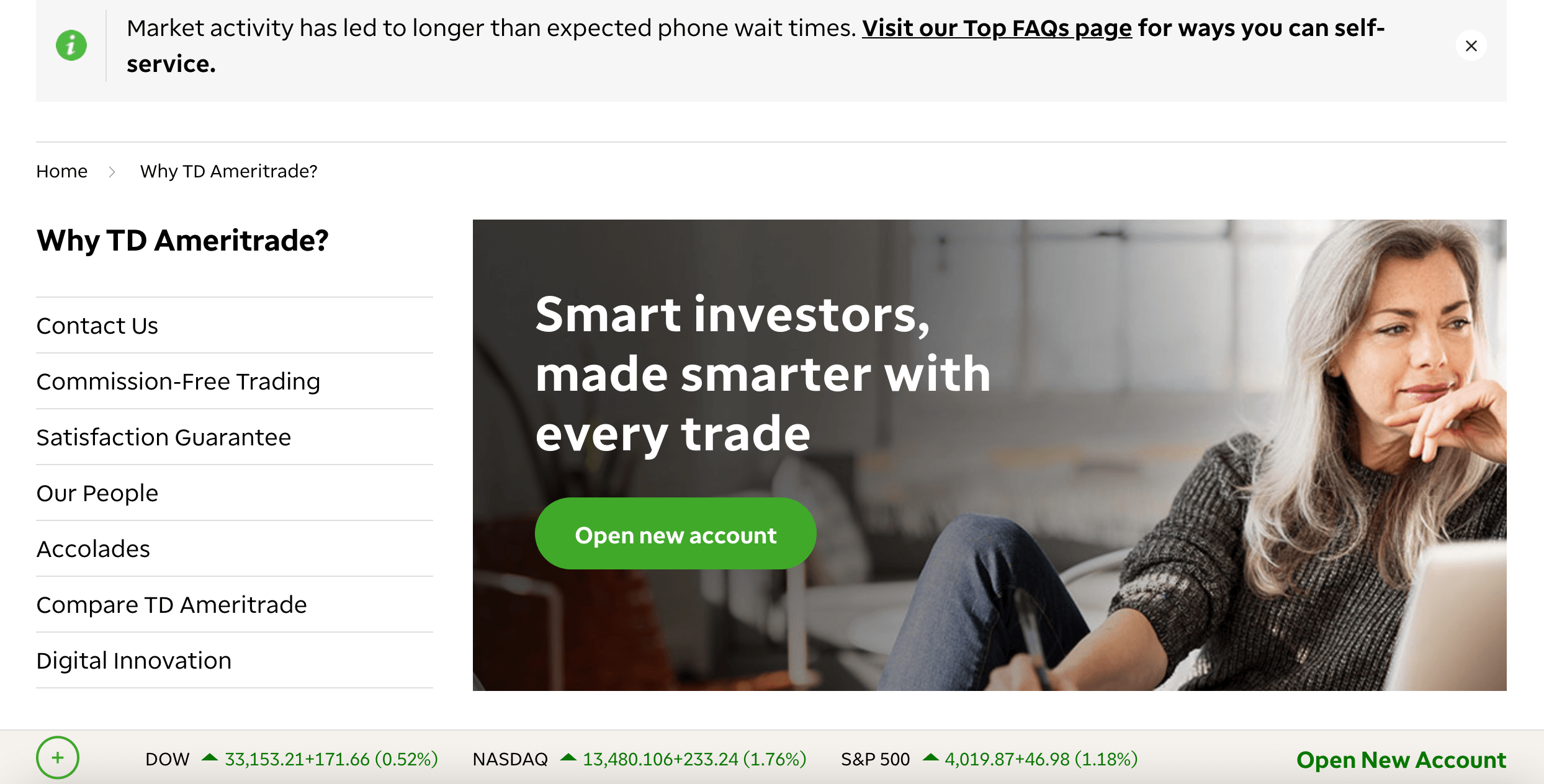 TD Ameritrade fees:
| | |
| --- | --- |
| Fee | Amount |
| Stock trading fee | 0% |
| Forex trading fee | Not Supported |
| Crypto trading fee | Not Supported |
| Inactivity fee | No |
| Withdrawal fee | Free |
Pros:
There are tens of thousands of traditional investment products
Exchange-traded funds, stocks, and ETFs from US exchanges
Forex, futures, and options are available to active traders
Trade US-listed stocks and ETFs with 0% commission
Cons:
For new traders, it's too complex
A confusing fee structure
Debit/credit cards are not supported
Your capital is at risk.
5. Interactive Brokers - Best Broker To Diversify Your Investment In Sugar Stocks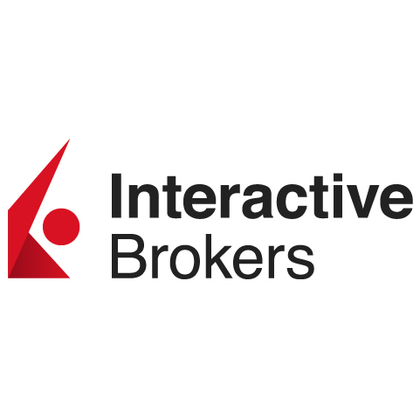 This platform is regulated by different economic authorities, particularly the Financial Conduct Authority of the UK and the Securities and Exchange Commission of the United States. In addition, it is a member of the NYSE FINRA SIPC.
Interactive Brokers is also listed on the U.S. markets under the symbol IBKR, and another fact that is not minor is its market capitalization which is 28.08 billion dollars. Furthermore, as it is a publicly-traded company, all its users know its financial statements, showing that this is a platform in which they can invest with total confidence.
It is also a commission-free platform and does not require a minimum deposit to be used. In addition to this, it has markets and stock offerings large enough to search for any sugar stock.
It is equally used by beginners and experts looking to diversify their portfolios by buying the best stocks in the market today.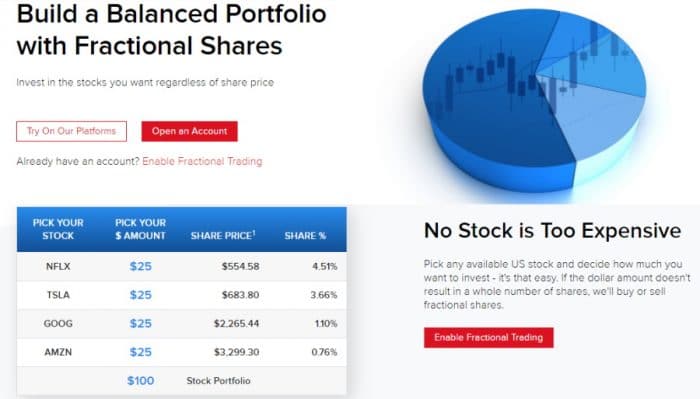 Interactive Brokers fees:
| | |
| --- | --- |
| Fee | Amount |
| Stock trading fee | 0% |
| Forex trading fee | Not Supported |
| Crypto trading fee | $5.00 per contract |
| Inactivity fee | No |
| Withdrawal fee | One free withdrawal request per month. |
Pros:
US clients can trade ETFs and stocks commission-free
Interest rates at low margins
Access to social trading services and robo-advisory services
Shares of stocks listed on international exchanges can be purchased.
You can buy and sell fractional shares.
Cons:
Accounts with less than $2,000 in balance are subject to a $20 monthly inactivity fee.
For new or inexperienced traders, the interface might seem cumbersome.
Your capital is at risk.
Step 2 – Research on Sugar Stocks
You already know which platforms you can go to if you want to buy sugar stocks. However, we recommend that before you invest, you do some research on which are the best sugar stocks when you decide to invest.
What is Sugar?
The first thing to say is that sugar is a carbohydrate. So sugar is a word that encompasses all carbohydrates that sweets. There are different types of sugar. They can be found naturally in fruits, various foods, and dairy products. It should be mentioned that just as there are different types, there are also different forms, such as white and brown sugar, among others.
There are several types of sugars. Sugars are found naturally in some foods, such as fruit and dairy products, and are also added to many foods; the sugar can take many different forms, such as white, raw, or brown sugar, honey, or corn syrup. Sugar is highly regarded in the processed food industry as it can add color, flavor, and bulk to products.
Best Sugar Stocks
Nestle S.A.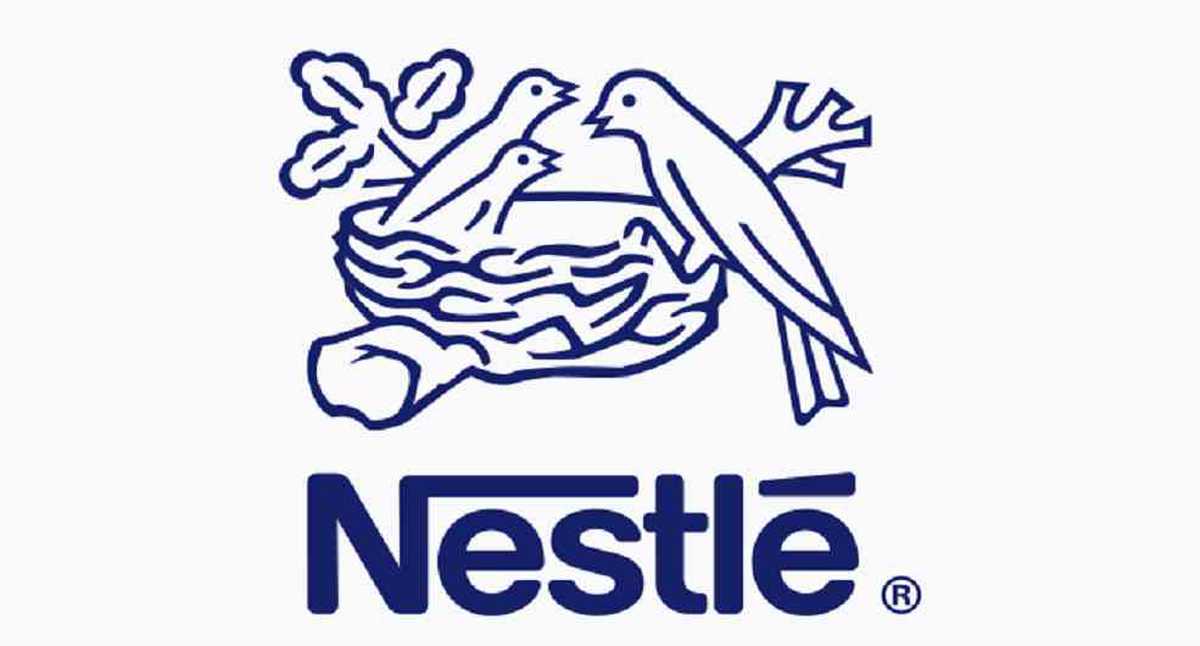 Nestlé is a global giant in food, beverages, and nutrition solutions for good health. The Swiss-based company has more than 2,000 brands in its portfolio, ranging from global flagships to local brands. In addition, the company has sugary confectionery brands, including KitKat (overseas), Toll House, and Smarties. In contrast, other sweet brands include Dreyer's and Haagen-Dazs ice cream, mate coffee, and Nesquik.
Nestlé has sweet products. However, it is not as focused on sugar intake as other companies. But the company does offer a range of varied products to suit shoppers' interests, which is critical as people try to reduce their sugar intake for health reasons. Thanks to this flexibility, Nestlé is on track to achieve sustainable organic profit development in the coming years.
Mondelez International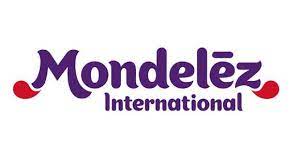 Mondelez has been one of the world's leading confectionery companies. Its products include biscuits (cookies, crackers, and savory snacks), chocolates, gum, and candies.
Its most famous sugary brands are Oreo, Trident, Cadbury, Chips Ahoy, and Sour Patch Kids. The company has achieved a great return for investors. Mondelez has increased its dividend by 46% since 2017 while repurchasing $7.1 billion of its shares in that period. The snack producer believes it can continue to return more cash to shareholders in the future as it continues to grow its global portfolio of famous snack brands.
Adecoagro
Adecoagro is one of South America's leading agricultural companies. Its agricultural activity is the production of milk, rice, sugar, and cereals.
The company grows and produces sugarcane. It uses part of this sugarcane to produce ethanol, a clean and renewable product, which it sells to large Brazilian suppliers. The company also sells organic, white, and brown sugar in domestic and international markets.
Cosan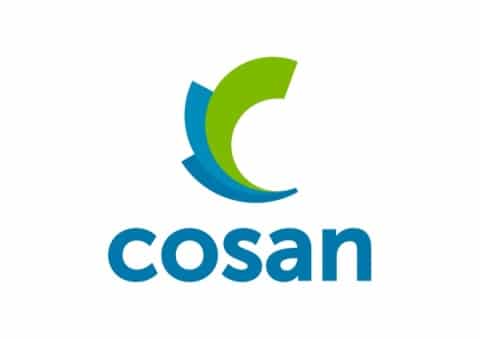 Cosan is a Brazilian consortium. It has a joint venture with Shell called Raizen S.A., an integrated energy company that produces sugar, ethanol, and bioenergy. It also manages one of Brazil's leading lubricants companies and Latin America's leading logistics operator. In addition, it invests in infrastructure, distribution, marketing, and trading projects in the natural gas and energy sectors.
Cosan offers a different twist in the sugar sector. It is one of the largest manufacturers of sugarcane ethanol in Brazil and the largest single exporter of sugar in the world. Cosan markets its sugar to food producers, who use it in chocolates, candies, chewing gum, cakes, cookies, ice cream, and cereals. The pharmaceutical industry also uses its sugar production in syrups, oral medicines, and nutritional products, and beverage manufacturers use it in soft drinks, juices, and alcoholic beverages.
Sugar Stocks Fundamentals
It is time to talk about the fundamentals of sugar stocks. This is a deterministic analysis that analyzes the fundamentals of a sugar stock. Included in this analysis are the stock's cash flow and performance.
With the fundamental analysis, what is sought is to determine the value of a company's stock that is sold or bought concerning its value in the market. The following indicators can be considered: cash flow, return on assets, profit history to finance the company's future growth, among others.
Sugar Stocks Dividends
There are several methods to profit from the performance of stocks, in this case, sugar stocks. First, define dividends when large companies distribute their profits to shareholders.
If you are part of that company, you will receive part of those profits. It all depends solely and exclusively on the yield they have obtained. They are usually distributed 3 to 6 months after being paid out.
Dividends can be reserved with the profits obtained by the capital, so you receive profits for both parts. So it is better to invest in sugar stocks that are constantly increasing in value so that they pay out profits.
What Sugar Stocks To Buy Today?
Below, we will look at some of the best sugar stocks that can be a good option to diversify your portfolio. The Hershey Company (HSY), Tootsie Roll Industries (TR), and Whole Earth Brands (FREE) are some of the bests.
The Hershey Company

Over the years, Hershey's has evolved from a simple factory to a candy powerhouse. The company has a range of more than 90 brands worldwide that generate more than $8 billion in annual sales. Its iconic brands include Hershey's, Reese's, Kit Kat (in the United States), Jolly Rancher, Ice Breakers, SkinnyPop, and Pirate's Booty.
Hershey's has been a good stock for years. It has generated leading shareholder returns among its competitors by steadily expanding its portfolio of candy brands and its dividend payments to shareholders. By the end of 2021, Hersey's had increased its dividend annually.

Your capital is at risk. Other fees apply. For more information, visit etoro.com/trading/fees.
Tootsie Roll Industries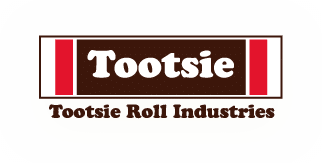 Tootsie Roll Industries has been making and marketing confectionery since it first introduced the authentic Tootsie Roll in 1896. It has subsequently grown into one of the largest candy companies worldwide.
The candy company markets famous brands such as Tootsie Roll, Tootsie Pop, Charms Blow Pop, DOTS, Andes Mints, Sugar Daddy, Charleston Chew, Dubble Bubble, Razzles, Caramel Apple Pop, Junior Mints, Cella's Chocolate-Covered Cherries and Nik-L-Nip.
During the first half of 2021, the company's sugary candy sales figures increased by 18%, driven by the effectiveness of various sales and marketing programs as the economy revived following the downturn caused by the COVID-19 pandemic. In addition, Tootsie Roll Industries remains focused on increasing its candy sales by investing in new production facilities to meet consumer product offerings.

Your capital is at risk. Other fees apply. For more information, visit etoro.com/trading/fees.
Whole Earth Brands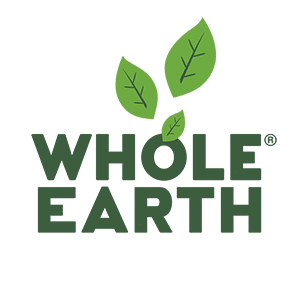 Whole Earth Brands is a global food company that seeks to satisfy the world's sugar cravings by proposing healthier solutions. It manufactures premium plant-based sweeteners, taste enhancers, and other food products. Its product portfolio includes Whole Earth Sweetener, Wholesome, Swerve, Pure Via, Equal, and Canderel.
The company is betting on the vast $100 billion sweeteners market, which continues to be dominated by sugar, with more than 75% of the market stocks. Low-calorie sweeteners make up only 3% of the global consumer sweetener market, giving the company a great opportunity to provide consumers with a healthier product than sugar.

Your capital is at risk. Other fees apply. For more information, visit etoro.com/trading/fees.
Best US Sugar Companies
This article has mentioned some of the best us sugar stocks, such as The Hershey Company, Mondelez International, Tootsie Roll Industries, and Whole Earth Brands.
Remember to do your research before investing in finding out which are the best companies to sugar stocks to buy.
Is Worth Investing in Sugar Stocks?
Sugar is a highly volatile commodity, so trading or buying and selling sugar stocks can generate significant losses or sugar stocks rally.
If you see the purchase of sugar stocks as a method of long-term profit, you should keep in mind the increasingly rich markets emerging in the sugar industry.
Another important aspect is global warming, affecting sugar production and even produces a crisis, impacting the future of sugar stocks.
Step 3: Open Account & Invest with eToro
1. Create Your Account
All you need to do is log in to the eToro website to create an account on this platform. If you have a Facebook or Gmail account, this will help you make this process much faster.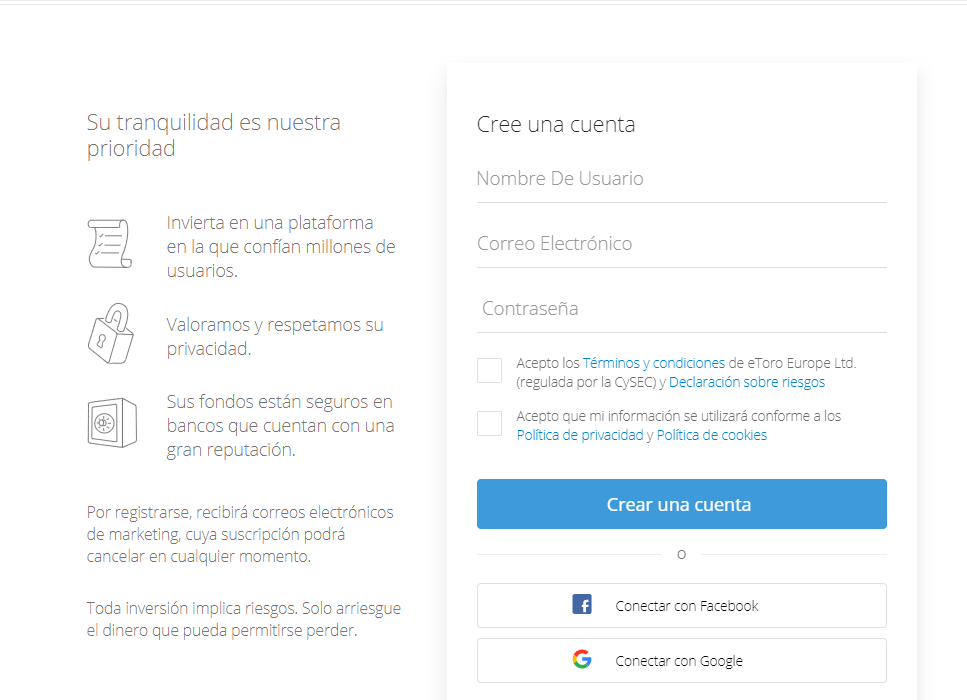 Your capital is at risk. Other fees apply. For more information, visit etoro.com/trading/fees.
2. Verify Your ID
The next step is to go through the verification process, which is always required at regulated exchanges such as eToro.
Users must always prove their identity using their identity card, passport, or driver's license. All this is to avoid any fraudulent activity.
You only need to provide your information and a photo of your ID card, driver's license, or passport in the process. The platform may also normally request a copy of your bank statement to confirm your residence address.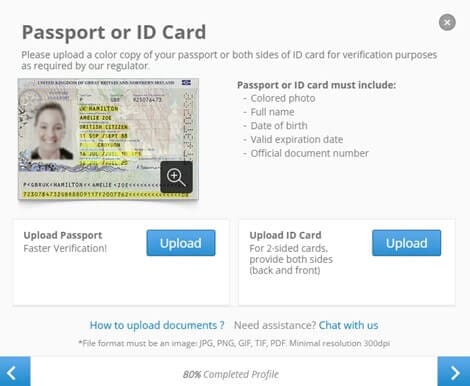 3. Deposit Funds
To invest in the best sugar company stocks, selecting the preferred payment method and making the initial deposit are important. But, first, you must be logged in to your account to click on the part where the "Deposit Funds" button is located.
Once clicked, you will be taken to a new window where you can choose your preferred payment method and your deposit amount.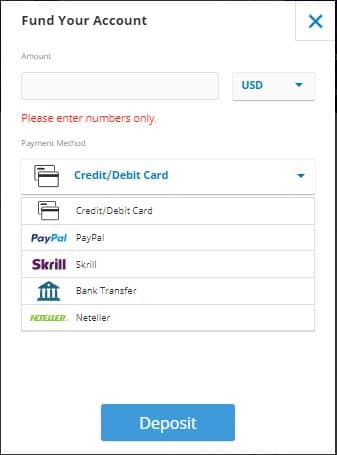 4. Buy Sugar Stocks!
Once you have done all the above, you will be able to know how to invest in sugar stocks. You need to enter the indicator or name of the stock you wish to buy, and you're done. Remember that the markets are also available on eToro's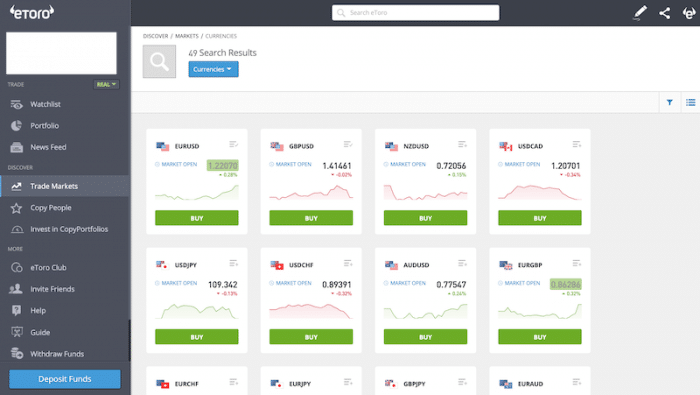 Your capital is at risk. Other fees apply. For more information, visit etoro.com/trading/fees.
Conclusion
Investments in sugar stocks can be very profitable if you look to profit from them. This can be completed by examining the market to describe the best time to invest in sugar companies stocks.
This guide has made some small points about the platforms you can access. Of course, it is always important to do this using a regulated platform; our recommendation is eToro.
Remember to do some research news on sugar stocks beforehand to know the stocks to compare and make the right decision.
eToro – Buy Sugar Stocks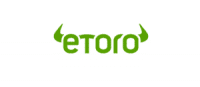 Your capital is at risk. Other fees apply. For more information, visit etoro.com/trading/fees.
FAQs
Is legal to buy sugar stocks?
What are the best US sugar stocks?
Can I invest in sugar stocks from the US?
Should I buy sugar stocks?
How do I buy sugar stocks in eToro?