Interactive Brokers Review 2023 – Pros & Cons revealed
Interactive Brokers is a top-rated online trading platform that provides unlimited, commission-free US stock and ETF trading, and a user-friendly experience via the IBKR Mobile trading app and the Client Portal. 
In this Interactive Brokers review 2023 we will explore all the key metrics that you need to consider when choosing the right broker for your trading needs. So, keep reading to learn more.
Interactive Brokers History & Background
Established in 1978, Interactive Brokers is a US-based free trading platform that is regulated by several financial authorities including the UK's Financial Conduct Authority, the US Securities and Exchange Commission, the Commodity Futures Trading Commission, the Hong Kong Securities and Futures Commission, and is a member of the NYSE FINRA SIPC.  
As well as being regulated by a myriad of global financial authorities, Interactive Brokers is also listed on the NASDAQ exchange under the ticker symbol IBKR and has a market capitalization of $28.08 billion. With this in mind, millions of traders regard Interactive Brokers as a safe trading platform as it has a long recorded history, is a publicly listed entity, and publishes its financial statements.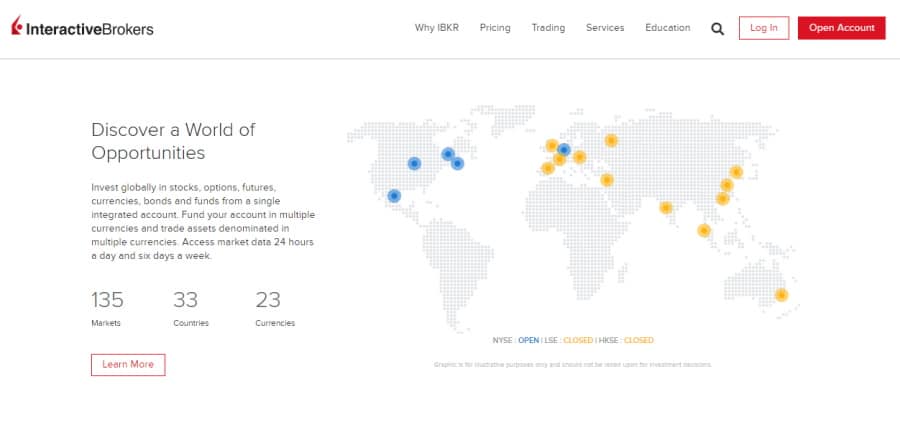 One of the most attractive features that draw new and advanced traders to Interactive Brokers, is its offering of commission-free trades and no account minimums. Interactive Brokers has one of the most extensive market and product offerings out there. From traditional stocks and ETFs to futures, CFDs, and forex trading, this discount broker has the means to help you diversify your investment portfolio on a low-cost, commission-free basis. 
In terms of investment portfolio diversification, with Interactive Brokers, you can invest in shares of stock that are listed on international exchanges. Furthermore, this free trading platform also allows you to trade and invest in fractional shares of stock. This means that beginner and experienced traders can invest as much money as they want to help meet trading objectives and time horizons but also diversify their portfolios without having to calculate how many whole shares they can afford to buy. 
Interactive Brokers Pros & Cons
Before we move on to a more detailed analysis of Interactive Brokers, let's break down the key advantages and disadvantages that we deemed worthy of your attention. 
What we like
Commission-free ETF and stock trading for US-based clients
Low margin interest rates
Access to social trading and robo-advisory services
Invest in shares of stocks listed on international exchanges.
Buy and sell fractional shares.
A wide range of currency pairs for forex traders.
TraderWorkstation (TWS) Market Scanners allow you to scour through markets and pinpoint best-performing stocks, futures, indexes, and more.
Forex trading fees are based on a volume-tiered commission structure.  
Tight forex spreads and liquidity as a result of merging the quotation streams of 17 major foreign exchanges which make up over 60% of the market share. 
Spreads as low as 0.1 PIP.
Tiers are based on the Monthly Trade Value of spot currency trades.
You can also invest in CME Bitcoin (BRR) and CME Ethereum futures contracts with low commissions per contract, $5.00 and $3.00 respectively.
IBKR's main trading platform, the TraderWorkstation, functions with an open API. 
Several third-party vendors who set up order entries, charting and other analytical tools work in conjunction with the TraderWorkstation to execute trades through IBKR. 
oneZero Hub Gateway allows MT5 to be used to trade IBKR accounts. 
Access to a paper trading account with $1,000,000 worth of paper funds.
What we don't like
You cannot buy or sell cryptocurrencies in the traditional sense as you can only access crypto futures trades.
$20 monthly inactivity fee for accounts with less than $2,000 balances.
The user interface can be rather cumbersome especially for beginner traders with little to no experience with online trading.
Your capital is at risk. 
What Can You Invest in and trade on Interactive Brokers?
Stocks and ETFs
Interactive Brokers covers a huge variety of stock markets, ETFs, and bonds. This means you can access major stock exchanges such as the Nasdaq, NYSE, and the London Stock Exchange. Furthermore, you can also invest in ETFs that track these indices such as the iShares NYSE Composite Index Fund. 
Alternatively, Interactive Brokers also supports penny stock trading for US-based clients only. But what exactly are penny stocks and what makes them so appealing to new investors? Contrary to what their name suggests, penny stocks are not always valued in pennies, they are typically recognized as stocks that trade for less than $5 a share.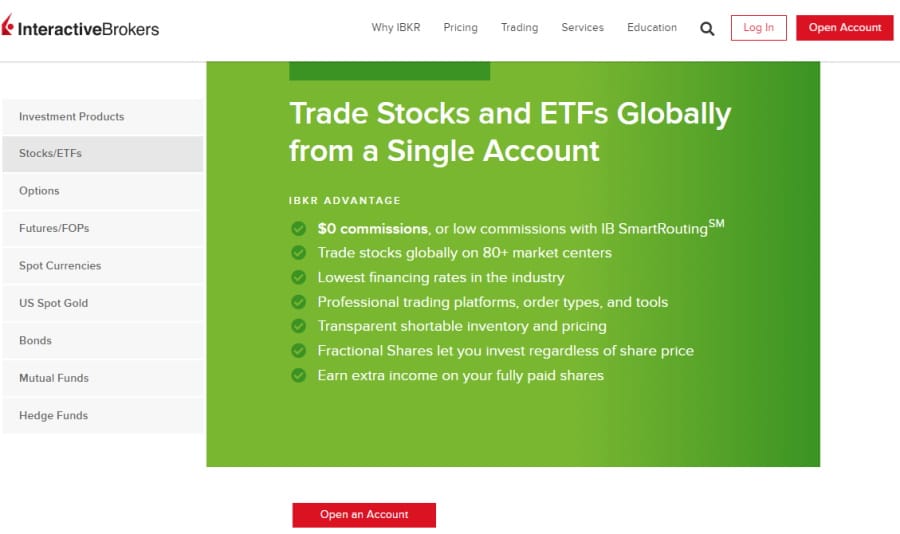 This may sound too good to be true, but the reason the share prices are so low is that they are offered publicly by start-ups or companies with a limited range of products. 
Penny stocks are not held to the same standards and regulations as major stocks listed on global stock exchanges. This means that penny stocks are inherently volatile assets and the markets have been known to fluctuate very quickly. However, the greatest benefit to trading penny stocks is that it is a low-cost alternative to traditional major shares of stocks that are usually very expensive. 
Therefore, new investors with small budgets can start trading penny stocks on Interactive Brokers from the comfort of their own homes. Also, as we have already mentioned you can invest in fractional shares which means that you have the flexibility to choose the amount you wish to invest and if that doesn't result in an entire share, you can invest in a portion known as a fractional share.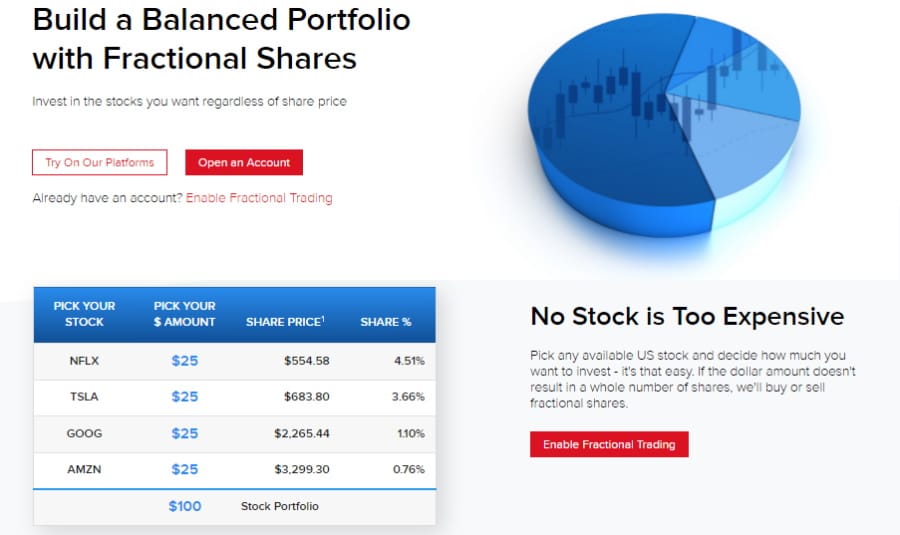 Other than stock trading, you can also buy and sell over 13,000 different exchange-traded funds. As we have already mentioned IBKR Lite provides 0% commissions on US-listed ETFs and stocks, with no account minimums and zero deposit fees. 
Forex trading
Interactive Brokers provides access to more than 100 different currency pairs on 23 currencies including all major, minor, and exotic groups. These include USD, AUD, CAD, CHF, HUF, ILS, JPY, MXN, NOK, NZD, PLN, RUB, SEK, CNH, CZK, DKK, EUR, GBP, HKD, SGD, TRY, KRW and ZAR. 
IB's FXTrader forex trading platform offers a well-designed and user-friendly interface with tools designed to help you make the most of the currency markets. These tools include real-time streaming quotes, technical indicators, trading volumes, and more. 
The trading commissions are very low with no hidden markups or spreads. The tight spreads are as low as 1/10 pip.  
Options trading
When it comes to options trading with an Interactive Brokers account you will benefit from low commissions per US options contract typically between $0.15 and $0.65. Furthermore, you can trade options on more than 30 market centers including the Chicago Board Options Exchange (CBOE), the ISE Options Exchange, the NASDAQ OMX, and the NYSE American (AMEX) just to name a few.
Moreover, you can access sophisticated and advanced options trading tools including options portfolios, analytics, volatility lab, and more. If this wasn't enough, you can also stay updated with the performance of your options portfolio and the markets wherever you happen to be via the IBKR mobile app. 
Futures trading
IB's futures commissions vary from $0.25 and $0.85 per contract. Interactive Brokers covers the following futures asset classes:
Agriculture

Cryptocurrency

Currencies

Energy

Equity Indices

Fixed Income

Interest Rates

Metals

Softs

Volatility Indices
Again, when it comes to executing trades, Interactive Brokers provides you with top-rated trading platforms and tools which are available as web or desktop platforms, and even as investment apps on mobile devices. Furthermore, there are more than 100 order types you can place including advanced algorithmic trading. 
Bonds
The bond marketplace has a wide range of global fixed-income securities. With that said, there are no hidden or built-in spreads with low commissions on bonds. For example, corporate bonds are charged 10 basis points (BPS) for the initial $10,000 of face value. Treasury bonds, bills, and notes are charged 0.2 BPS for the initial $1 million of face value. 
When it comes to the statistics, with Interactive Brokers you will have access to an array of US government securities which includes: 
Over 25,000 corporate bonds

More than 1 million municipal securities 

20,500+ CDs, and non-US sovereign bonds

As well as fixed income futures and options  
According to Interactive Brokers, you can communicate and interact with other IBKR traders by placing bids and orders to execute the trades.  
Mutual funds
With IBKR you can:
Access more than 40,000 funds, 7,700 of which are no-transaction-fee funds

Additional funds are available with low commissions and zero custody fees

Use a fully-fledged Mutual Fund Search tool to help you identify the right funds to suit your trading goals and objectives  
You can expect to find funds from the biggest mutual fund marketplaces, from third-party providers such as Allianz, BlackRock, Fidelity, Invesco, PIMCO, and more. 
Automated trading
Firstly, let's address the most obvious question: just what is automated trading? Simply put, automated trading is a way of partaking in online trading by using software that carries out arranged rules for opening and closing positions based on your financial needs and goals. As the trader, you define the parameters of the trade such as the type of orders and how much to invest. Your trades are then monitored and managed automatically by trading algorithms, which means you can spend less time managing your portfolio. 
Automated trading allows you to execute multiple trades within a short period, while also eliminating emotion from your investment decisions. This is done to the preset parameters and rules that you define prior to trading.
So, now that you know what automated trading is and how useful it can be especially for beginner traders, it is worth noting that Interactive Brokers offers Capitalise.ai which is an automated training program designed to manage your daily trades via a complex automated system. 
Capitalise.ai uses real-time market and macroeconomic data, as well as technical indicators so that you can have a hands-off trading experience. To get started all you have to do is subscribe for free at your IB client portal.
CFD trading
You can also trade share CFDs, index and metal CFDs, and forex CFDs, with commission rates as low as 0.05% for share CFD trading and the overnight financing charge is just 1.5% with lower spreads available for larger balances. 
Interactive Brokers Fees & Commissions
Here's a comprehensive breakdown of IB's trading fees:
| | |
| --- | --- |
| Trading fee | Commission |
| Stock fee | 0% |
| ETF fee | 0% |
| Options | $0.65 per contract |
| US-Future and Future Options | $0.85 per contract |
| CME Bitcoin – BRR | $5.00 per contract |
| Spot Currency commissions | 0.20 basis points |
| No Transaction Fee Funds | $0.00 |
Now let's examine the non-trading fees which IB charges
| | |
| --- | --- |
| Inactivity fee | $0 |
| Deposit fee | $0 |
| Withdrawal fee | One free withdrawal request per month. Thereafter IBKR will charge $10 for wire transfers, $4 for check withdrawals, and $1 for ACH transfers |
| Account fee | $0 |
As you can see Interactive Brokers charges 0% commission for ETF and stock trading which means that you can focus on the actual trade itself without worrying about additional fees. Furthermore, there are also no account or deposit fees which help to keep your overall non-trading fees as low as possible. 
With Interactive Brokers you can pick between either a tiered price or fixed-rate model. As expected, the fixed-rate plan mainly charges a fixed rate for every share or contract you trade and is inclusive of all commissions and exchange fees. On the other hand, the tiered pricing model charges fees based on the volume of your monthly trades. Typically the greater the trading volume the lower the trading commissions charged. 
Margin trading with Interactive Brokers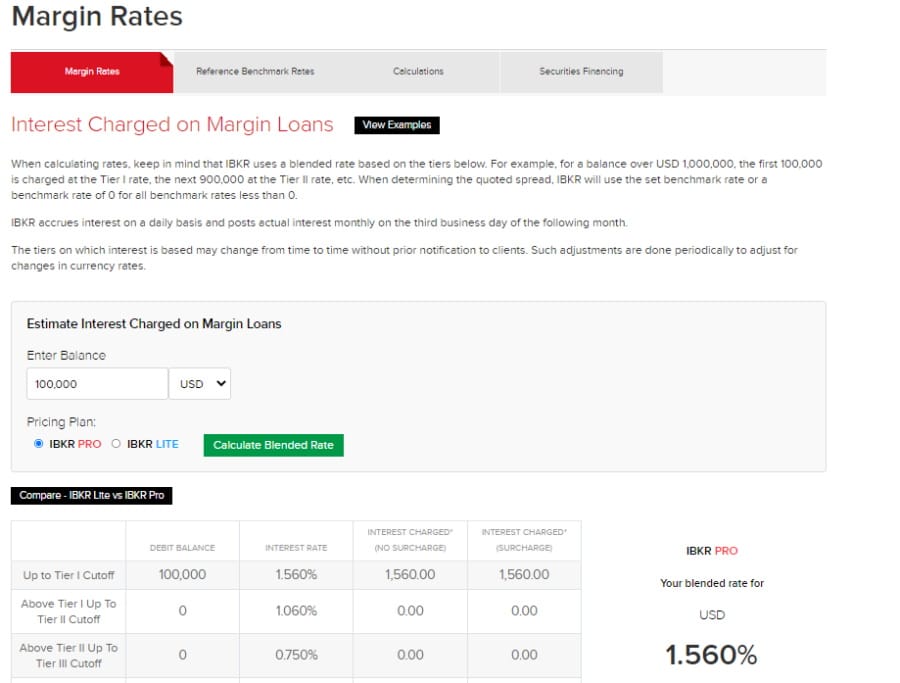 When it comes to margin rates it is worth bearing in mind that Interactive Brokers uses a tiered system based on the amount of margin and the currency type. For instance, for the first tier of $0 – $100,000 the margin rate for IBKR Pro is 1.56% and 2.56% for IBKR Lite. 
IBKR accumulates interest on a daily schedule and posts actual interest monthly on the third business day of the ensuing month. 
| | | |
| --- | --- | --- |
| TIER | RATE CHARGED: IBKR PRO | RATE CHARGED: IBKR LITE |
| $0 – $100,000 | 1.56% (BM + 1.5%) | 2.56% (BM + 2.5%) |
| $100,000 – $1,000,000 | 1.06% (BM + 1%) | 2.56% (BM + 2.5%) |
| $1,000,000 – $3,000,000 | 0.75% (BM + 0.5%) | 2.56% (BM + 2.5%) |
| 3,000,000 ≤ 200,000,000 | 0.75% (BM + 0.3%) | 2.56% (BM + 2.5%) |
Interactive Brokers User Experience
For seasoned professional traders and beginner investors, Interactive Brokers is an online broker that has tons on offer to meet almost all trading needs and demands. With this trading platform, you can access a huge variety of markets and tradable assets from commission-free stocks and ETFs to crypto futures and forex trading. 
Furthermore, you can build a balanced portfolio by trading fractional shares and penny stocks, as well as investing in shares of stocks listed on all major exchanges such as the New York Stock Exchange, the London Stock Exchange, and the Nasdaq. 
Another useful and effective trading feature is the IBKR paper trading account which allows all types of investors to practice their trading strategies in a risk-free simulated environment with virtual funds.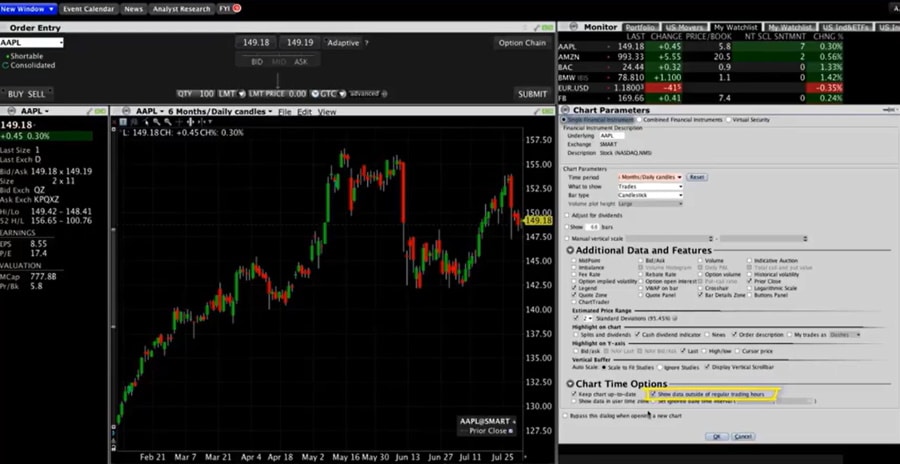 Once you have successfully opened and deposited funds into your brokerage account, you will be eligible to create and open a paper trading account. When you open a demo account with Interactive Brokers you begin with $1 million worth of paper trading equity to buy and sell assets in a virtual trading environment that adopts real market conditions. 
Creating the account is simple and takes a matter of minutes to complete online. Once you have filled out the application, the paper trading account is typically available within the first 24 hours. 
Interactive Brokers offers multiple options for secure logins including two-step authentication via text messaging on both web and mobile trading platforms. As for search functionality and placing order types Interactive Brokers makes it easy to do both. To find your chosen asset simply type the ticker symbol or name of the security into the search bar and you will be presented with a list of products and exchanges. In terms of order types, you can access most basic order types from stop-limit orders to trailing stop limits as well as more advanced order types including Market-on-Open orders and Good-'till-cancelled orders. 
Overall the user experience is fantastic, with great educational resources and materials and well-developed and well-designed interfaces. Interactive Brokers also supports mobile trading and you can set price alerts and notifications with the click of a button. 
Interactive Brokers Features, Charting, and Analysis
Interactive Brokers offers tons of research features, user-friendly interactive charts, trading ideas, and useful fundamental data.  
With Interactive Brokers you also have access to trading ideas and data from third-party sources including Thomson Reuters and Morningstar. Furthermore, IBKR recently added two innovative features known as Valldea and TheLeadingEDGE which offer real-time analysis, extensive reports, and pre-built portfolios for a monthly fee. 
Charting
Interactive Brokers Trader Workstation's real-time charting tools put flexible and key technical analytics at your fingertips. Some of the many benefits include being able to: 
Chart individual or various tradable assets in a single window

Use the Chart Dashboard to modify the underlying asset, chart display options, and time period

Customize charts with the click of a button

Set chart parameters that suit your trading needs and strategies

Create time, margin, and price alerts directly on the charts

Monitor, adjust, and execute orders from the ChartTrader order management panel
When it comes to technical indicators and chart studies you can pick from more than 120 technical indicators and overlays to incorporate into your charts. This is perfect for experienced traders interested in ADX/DMI and the Zigzag, just to name a few.  
Interactive Brokers Fundamental Analysis Tools
The Information System at Interactive Brokers gives active traders an extensive arsenal of research features supplied by a range of tier one third-party providers. 
With Reuters Event Calendars you can access daily upcoming events and top trending news headlines as well as real-time updates. With the Event Calendars, you can assess Corporate Earnings. Economic Events and Dividends just to mention a few.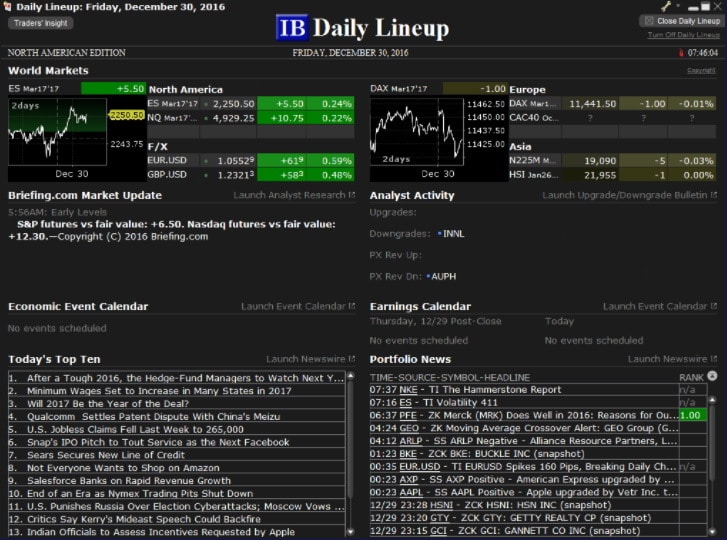 The Analyst Research feature also equips active traders with third-party analyst research which is fully integrated with the TWS trading platform. Analyst reports on IB include succinct, actionable recommendations with summaries for upgrade/downgrade activities for companies that are included in your portfolio, watchlists, and main competitors. 
Additionally, Interactive Brokers also recently introduced the Investors' Marketplace which is predominantly a social networking tool, giving traders, brokers, and other investors the opportunity to connect with one another. 
Interactive Brokers Account Types
There are tons of account types to choose from when trading with Interactive Brokers, which vary depending on the ownership status and the features they provide. 
The account types are broken down into two separate categories based on the ownership status including accounts for institutions and accounts for independent investors. For example, as an individual investor, you can access a variety of account types from individual accounts and joint accounts, traditional IRA accounts, UGMA/UTMA, to small business accounts. 
Once you have chosen the account ownership type, you can pick from either a Reg T Margin, Reg T IRA, Cash, and Portfolio Margin trading account types.  
Alternatively, for all US-based clients, there is the option to choose between IBKR PRO and IBKR LITE service plans which offer different trading features and commissions. 
Interactive Brokers App Review
During our research, we found that the Interactive Brokers mobile trading platform offers tons of features and a convenient chatbot, with great search functionality and a wide range of order types. 
The IB mobile trading app is compatible with both Apple and Android mobile devices and features a well-designed user interface and layout. When it comes to security and safety, you can set up a two-step authentication login as well as biometric authentication which is very convenient and saves you from having to remember passwords.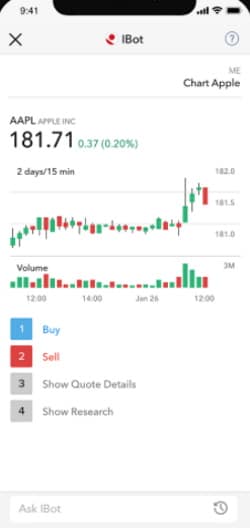 As for search functionality, the mobile trading platform mirrors the superb functionality of its web platform counterpart. Simply type the asset you are searching for into the search bar, and the trading app displays all assets related to your specific search. For instance, if you searched for Microsoft, you can access MSFT stock, futures, options, and CFDs from the dropdown menu. 
Once you have chosen the type of tradable asset you want to invest in or trade, you will be able to open a trading window that provides all key features including market data, fully customizable and interactive charts with over 120 technical indicators, a roundup of the latest news, key fundamental data and analyst recommendations. 
You can also set price alerts and push notifications, and use order types with the click of a button. Additionally, you can access the innovative chatbot feature within the app referred to as the IBot which is a vehicle to execute or close positions and to access relevant information.
Interactive Brokers Payments
Interactive Brokers offers heaps of account base currencies from GBP and USD to the Euro and Singapore Dollar. But why is this important? When funding your brokerage account in the same currency as your bank account, or when trading assets in the same currency as the account base currency, you can avoid having to pay conversion fees which can add to your overall trading expenditure. 
While there are no deposit fees the options are rather limited when compared to other online brokers. You can only deposit funds via ACH transfer, while US-based traders have access to additional options such as via checks, online bill payments. 
When it comes to withdrawals, IBKR permits a single free withdrawal request per month. Subsequent withdrawals are charged with varying fees depending on the currency, and withdrawal method. For example, there is a $1.00 withdrawal fee for ACH withdrawals. Furthermore, there are also no account minimums for the majority of account types. 
Interactive Brokers: Refer a Friend and Receive $200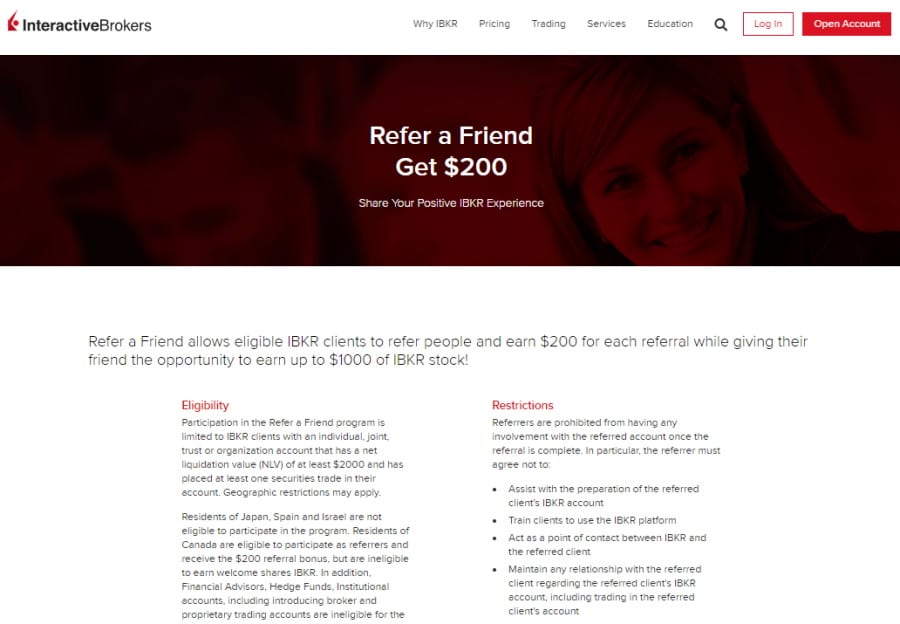 The IB Refer a Friend program allows eligible IBKR traders to earn $200 for every referral while also allowing their friends to potentially earn up to $1,000 of IBKR stock. 
Referrers can earn $200 for every referred trader when they successfully open a joint, individual, retirement, or trust account while maintaining a minimum account balance of at least $10,000 for 12 months. 
Interactive Brokers Contact and Customer Service
When it comes to contacting customer support at Interactive Brokers you can do this via telephone, live chat, or the message centre which is available through the Client portal. Additionally, by navigating to the contact us page you can access a wide range of frequently asked questions under the Ask iBot FAQ page. Something worth mentioning is that IB's customer services are not available 24/7. 
The responses are fairly quick depending on the amount of user traffic with the waiting times for phone calls typically around the one-minute mark. 
Is the Interactive Brokers App Safe? 
When it comes to the fundamentals, Interactive Brokers is regulated by leading financial authorities including the UK's Financial Conduct Authority and the US Securities and Exchange Commission.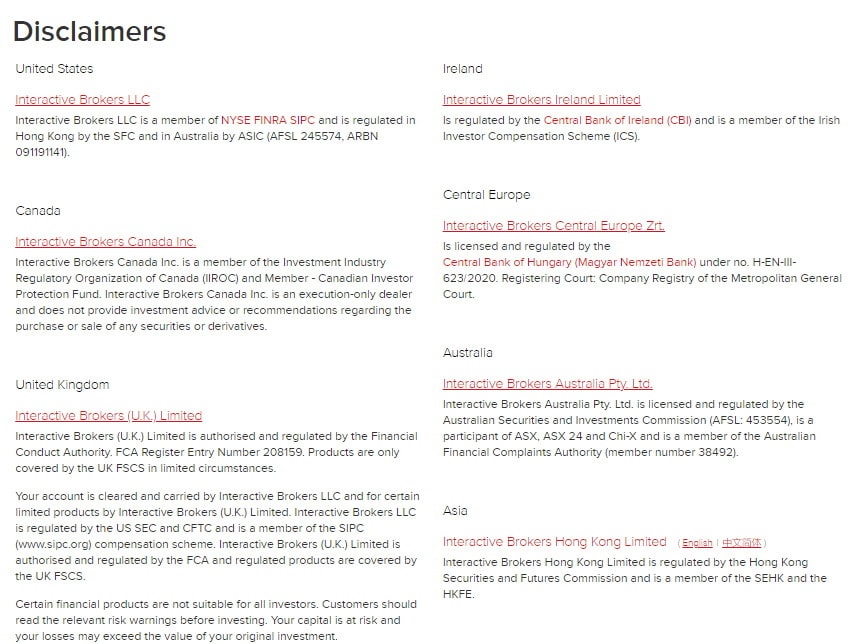 Interactive Brokers is an online brokerage firm that operates worldwide. Depending on the country you will find that IB offers client fund protection and negative balance protection. For traders in the United States, IB is a member of FINRA (the Financial Industry Regulatory Authority, and as a result offers SIPC protection up to $500,000 including $250,000 for cash claims should the broker go bust. 
Additionally, Interactive Brokers is listed on the NASDAQ stock exchange under the ticker symbol IBKR. As a result of being listed on one of the world's largest exchanges, there is a great deal of transparency as IB publishes its financial statements every year. 
How to Start Trading with Interactive Brokers
Thus far in our Interactive Brokers review, we have examined all the key metrics you will need to consider when it comes to choosing a broker that is best suited to your trading needs. As a result, in this section, we will walk you through how to start trading with Interactive Brokers step by step. 
Step 1: Join Interactive Brokers
After you have chosen the account type you will need your Social Security Number or proof of identity for non-US clients; the name of your employer, address and contact information; bank or third party broker account numbers for funding means.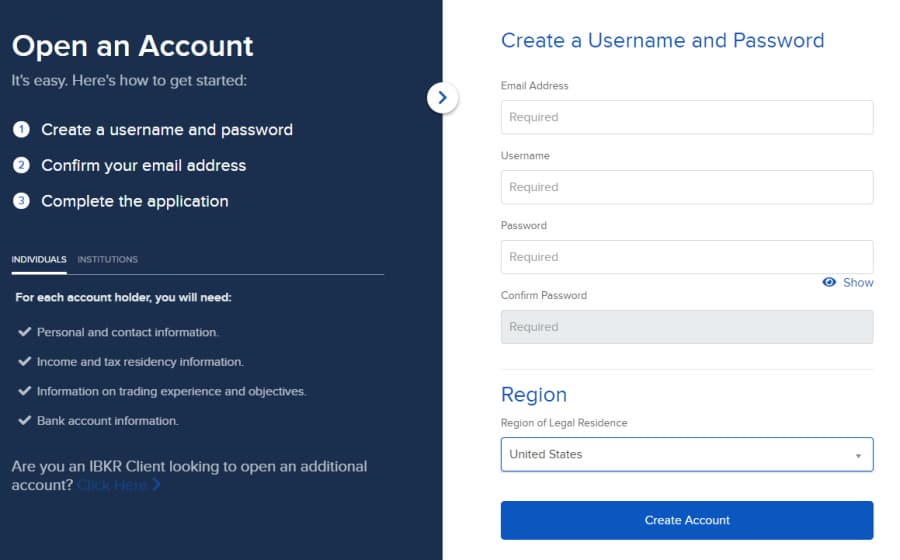 Step 2: Fill out all Personal Information
In this step you will simply need to give details of your personal info such as name, date of birth, address, employment, and other relevant information. 
Step 3: Funding your Verified Trading Account
To deposit funds into a single fund account simply login to the account management system and under the Transaction Type heading click on Deposit and choose the currency. Then specify the deposit method and the amount you wish to fund your account with. After you have followed the instructions on the screen you will successfully complete the deposit. 
Step 4: How to Sell Assets on Interactive Brokers
To trade assets on Interactive Brokers simply click on the Trade button at the top of the trading dashboard, then tap on the create a new order button and enter the ticker symbol or the name of the asset you wish to sell. Then enter the quantity you wish to sell, specify the exchange, and order type, under the Sell Order tab. Then press the Submit Sell Order button at the bottom of the screen. 
Step 5: How to Buy Assets on Interactive Brokers
Buying assets work in the same way as selling assets. For example, to purchase shares of Microsoft stock on Interactive Brokers, simply click on the Trade button at the top of the screen, enter MSFT in the search bar. Then once you have clicked on the asset simply specify the quantity, the exchange, and set the order type you want. After you have entered all the necessary information then you can click on the Submit Buy Order button. 
Interactive Brokers vs eToro  
It's always a good idea to compare brokers to see which one best suits your trading needs. One such broker is eToro. We recommend eToro as the number one go-to broker for 2023 because it has tons on offer and is perfectly tailored for beginner traders. 
Launched in 2007, eToro is a social trading platform that has accrued more than 20 million active traders. It is regulated by top financial authorities including the FCA, CySEC, and ASIC, and offers a wide range of tradable assets which include thousands of stocks across more than 15 different exchanges, indices, CFDs, forex, cryptos, ETFs, and much more. 
67% of retail investor accounts lose money when trading CFDs with this provider.
Perhaps one of its most prominent features is that of the Copy Trading feature which allows you to copy the trades of other advanced investors on the eToro platform. Furthermore, you can also invest in CopyPortfolios which is eToro's premium portfolio management product. When you invest in CopyPortfolios you will automatically copy a range of markets based on a prebuilt investment portfolio. 
eToro also allows you to deposit funds with a debit or credit card, e-wallets, and more. Furthermore, eToro also facilitates commission-free stock and ETF trading on all of its supported markets. For traders looking to trade shares of stock listed on the London Stock Exchange, eToro waives the stamp duty tax of 0.5% which reduces your overall trading expenses.   
Interactive Brokers Review: The Verdict
For beginner traders interested in online trading we found that eToro offers the best bang for your buck when it comes to low commissions and a wide range of tradable assets. Social trading is another useful feature that allows you to interact with other traders and copy investments that take your fancy. 
Moreover, when it comes to account types, eToro keeps it simple by offering a live account and a demo account with $100,000 worth of paper funds to practice your trading strategies in a risk-free trading environment. On the other hand, if you are looking for a hands-off trading experience then you could take advantage of eToro's Copy Trading tool. 
eToro – Overall Best Online Broker with 0% Commission When Trading Stocks and ETFs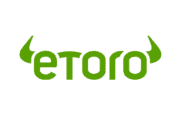 67% of retail investor accounts lose money when trading CFDs with this provider. You should consider whether you can afford to take the high risk of losing your money.
FAQs
What is Interactive Brokers?
Launched in 1978, Interactive Brokers is a US-based discount brokerage firm that is regulated by multiple top-tier financial institutions such as the US Securities and Exchange Commission and the UK's Financial Conduct Authority. This online trading platform is also listed on the NASDAQ exchange under the ticker symbol IBKR. For US-based clients stock and ETF trading is 100% commission-free, and there are heaps of markets and products to choose from including forex, CFDs, bonds, and options.
How do you use Interactive Brokers?
Buying and selling assets on the Interactive Brokers trading platform is very user-friendly and simple. Simply by clicking on the Trade button at the top right-hand corner of the screen, simply enter the ticker symbol of the asset of your choice and enter the quantity, order type and then follow the onscreen instructions to fulfill the order.
How do I fund my Interactive Brokers account?
To deposit funds into your IB account simply login to Account Management and from the Transaction Type dropdown click on deposit, then specify the currency, deposit method and the amount you wish to deposit. The next step is to follow the instructions to finalize your deposit notification.
How long is the Interactive Brokers free trial?
The Interactive Brokers free trial currently lasts for 30 days with no charge for subscriptions during the free trial period.
Why are Interactive Brokers margin rates so low?
One of the main reasons why Interactive Brokers offers such low margin rates is because there are fees for other account features such as market data and other subscription fees.
What is eToro?
Launched in 2007, eToro is a social trading platform that is regulated by top financial authorities including the FCA, CySEC, and ASIC. One of the broker's most attractive features, and perhaps the reason why it has accumulated over 20 million traders, is its Copy Trading feature which allows you to copy the trades of other experienced eToro investors. You can also view their portfolios, and risk ratings. This is an innovative step taken by eToro to propel social trading to another level.
What cryptos are on eToro?
Trading cryptocurrencies on eToro comes with 0% commissions and no hidden fees. eToro's pricing is included in the spread which is the gap between the bid and ask price. The range of digital currencies available on eToro are as follows: Bitcoin (BTC), Ethereum (ETH), Ethereum, Classic (ETC), Dash, Litecoin (LTC), Bitcoin Cash (BCH), Stellar Lumens (XLM), NEO (NEO), EOS (EOS), Cardano (ADA), IOTA, TRON, ZCash, Tezos, Chainlink, Uniswap, Dogecoin.