Best AI Crypto Projects Set To Explode in 2023 Revealed!
Fact Checked
Everything you read on our site is provided by expert writers who have many years of experience in the financial markets and have written for other top financial publications. Every piece of information here is fact-checked. We sometimes use affiliate links in our content, when clicking on those we might receive a commission - at no extra cost to you. By using this website you agree to our terms and conditions and privacy policy.
Artificial Intelligence (AI) has been on the rise in 2023 – thanks to ChatGPT and other popular AI tools. Numerous people are excited about the potential that AI could bring to life and work. Interestingly, some projects combine blockchain technology with AI in the crypto space to revolutionize the industry and prepare it for the future.
This guide explores the best AI crypto projects 2023 by market capitalization that investors should consider to accelerate their trading and investing experiences – and where to buy them.
Best AI Crypto Projects 2023 List
Below, we reveal and compare our best AI crypto list to help crypto enthusiasts find the best artificial intelligence crypto projects to invest in 2023.
| | | | | |
| --- | --- | --- | --- | --- |
| Project Name | Native Token? | Key Features | Pros | Cons |
| yPredict | YPRED | AI trading analytics and predictive models, crypto staking, community driven DAO, subscription-based platform | The native token has a limited supply and strong utility. yPredict is also the first platform of its kind with no direct competition. | Long roadmap and low liquidity. |
| Fetch | FET | Peer-to-peer applications, Autonomous Ecosystem, Decentralized machine learning ecosystem | The platform can execute millions of transactions per second | Token utility not very convincing |
| The Graph | GRT | Blockchain data collection and storage, Querying on the Ethereum network | Can help make price forecasts for profitable trades | Supports a few blockchains |
| Numeraire | NMR | Stock market predictions, Weekly trading competitions | Crypto staking available for additional earnings | Can be complicated for beginners |
| Ocean Protocol | OCEAN | Big data exchange, Decentralization of big data sharing for improved security | Enhances data protection and privacy | Runs on the Ethereum blockchain alone |
| Artificial Liquid Intelligence | ALI | Transform NFTs into iNFTs, Decentralized ownership within the AI economy | Tokenization of identity and ownership | Users must stake ALI tokens for NFT conversion |
Your capital is at risk
A Closer Look At The Best AI Crypto Projects That Could Explode in 2023
Now that you know the best AI crypto projects 2023, let's take a closer look at all the best crypto projects that make our AI crypto list.
1. yPredict (YPRED)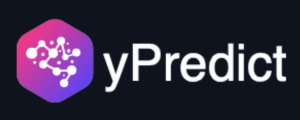 yPredict is a marketplace for AI predictive trading models that allows talented developers to make income by selling their models to platform users. The plat6form is the first of its kind and has already made waves amongst both developers and traders.
To access yPredict, users must pay subscriptions with YPRED tokens. They will then be able to search through the different trading models that are listed and use these to improve their trading. Developers are paid 70% of the monthly subscription fee, making it easy to earn income from their talents. Traders can also earn additional income through the platforms by looking their YPRED tokens into the staking pool.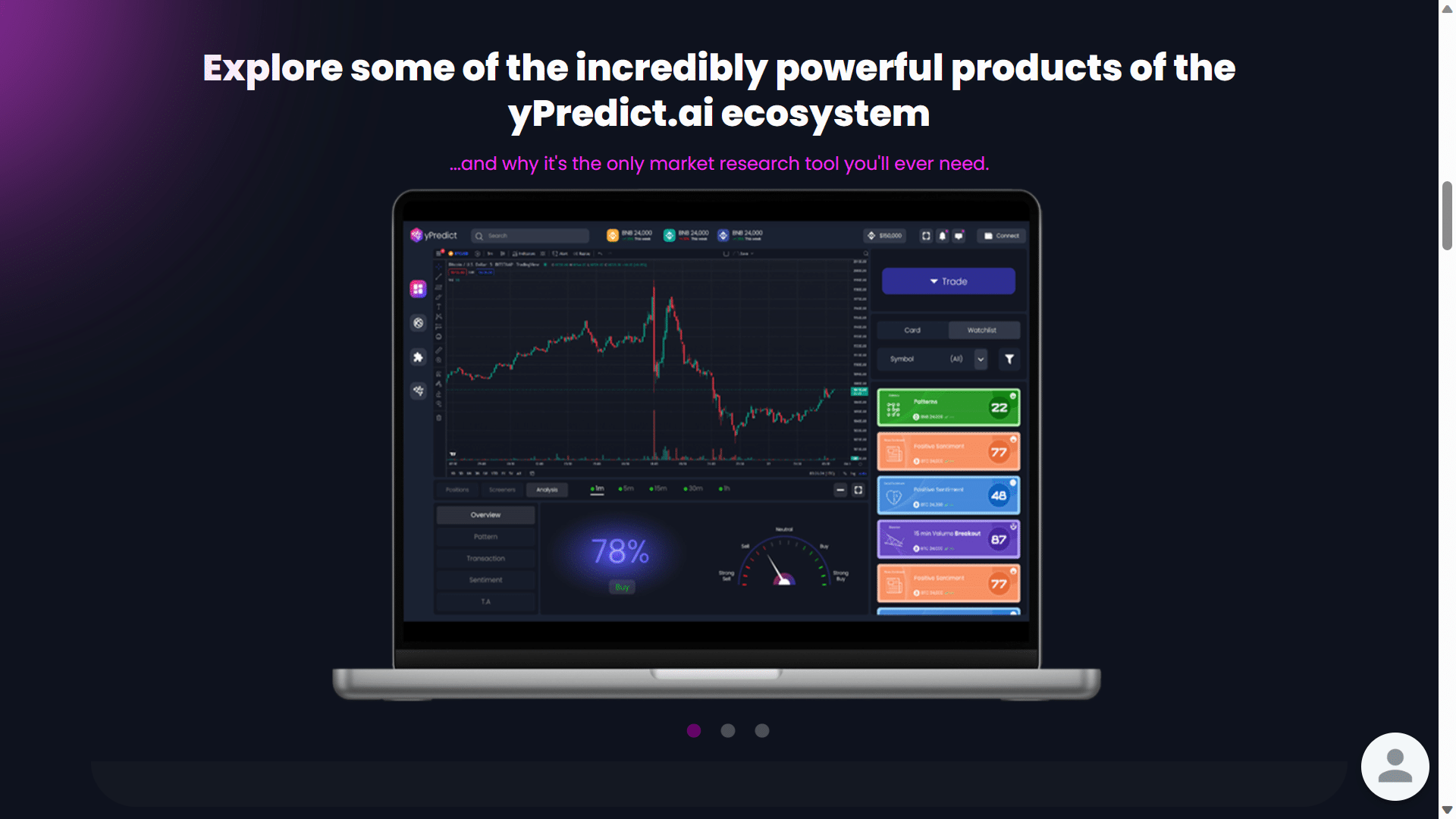 The yPredict platform will make it easy for traders to find AI models that solve their problems. It will also encourage a new wave of AI developers to monetize their skills by listing on the platform.
yPredict is supported by the Polygon-matic based utility token YPRED. YPRED has a supply of 100 million which will create scarcity and value over time. 80 milli9on tokens are available to purchase for an undervalued price through the ongoing presale event. There are 8 total stages to the presale and the price of YPRED will increase at each one. That means that early investors are guaranteed returns on their investment.
Your capital is at risk
2. Fetch (FET)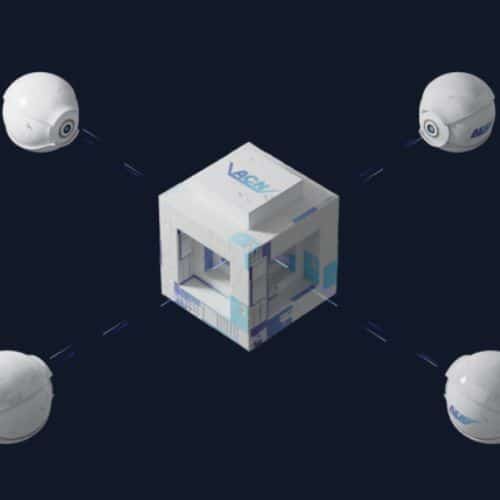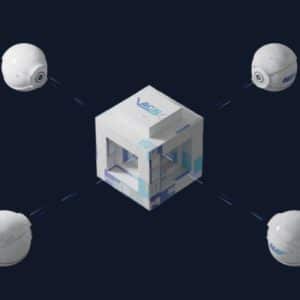 Fetch.ai is another emerging crypto project that combines AI with blockchain technology. The open-source decentralized machine learning platform runs by building and deploying intelligent software agents (or bots) that work together to provide users with access to AI through secure datasets.
In simple terms, Fetch.ai uses AI and machine learning technology to build what it describes as "Autonomous Economic Agents" that act on behalf of individuals, corporations, and governments to generate profits through crypto trading and many other means.
The Fetch.AI platform was founded by Humayun Sheikh in 2017, and the platform was launched via an initial exchange offering (IEO) on Binance Launchpad in 2019. Binance Launchpad is the global Binance exchange platform where new crypto projects are listed or featured. Since its launch, Fetch.AI has grown to become a go-to platform for people to create AI platforms and services for various needs.
For instance, crypto traders can build autonomous agents like crypto trading robots to help them buy, sell, and trade cryptocurrencies on crypto exchanges and return profits. In other cases, government agencies and businesses can build a software that automatically collects and shares data across multiple users or processes transactions on their behalf.
In other words, the primary goal of Fetch.AI is to decentralize the digital data market and replace centralized systems currently in charge of data delivery worldwide. That way, the global digital economy can be run without human control or interference but through the Internet of Things (IoT).
Because of its revolutionary use case, Fetch.AI is among the best artificial intelligence crypto projects to explode in 2023. Particularly, different sectors of the economy, including transport, supply chain, energy, smart cities, smart homes, and more, will benefit from the solutions offered by Fetch.AI.
The FET token
Like other crypto projects, Fetch.AI has its utility token called FET. The token can access the Fetch.AI ecosystem and incentivize node operators. Similarly, users can only make payments on the network using the FET tokens. FET is also a deflationary token, with its supply capped at 1.15 billion tokens, which gives the token intrinsic value.
According to CoinMarketCap, FET ranks #4 among the best AI crypto trading projects. The token is currently listed on popular exchanges like Binance, Coinbase, and Gemini for about $0.4, with a market cap of $331,434,517. There are currently 818,912,300 FET tokens in circulation of the total supply, making the coin a viable asset for long-term investment. So, it may be a good time for investors to buy and HODL some FET tokens before it gets more scarce and valuable.
Cryptoasset investing is highly volatile and unregulated in some EU countries. No consumer protection. Tax on profits may apply.
3. The Graph (GRT)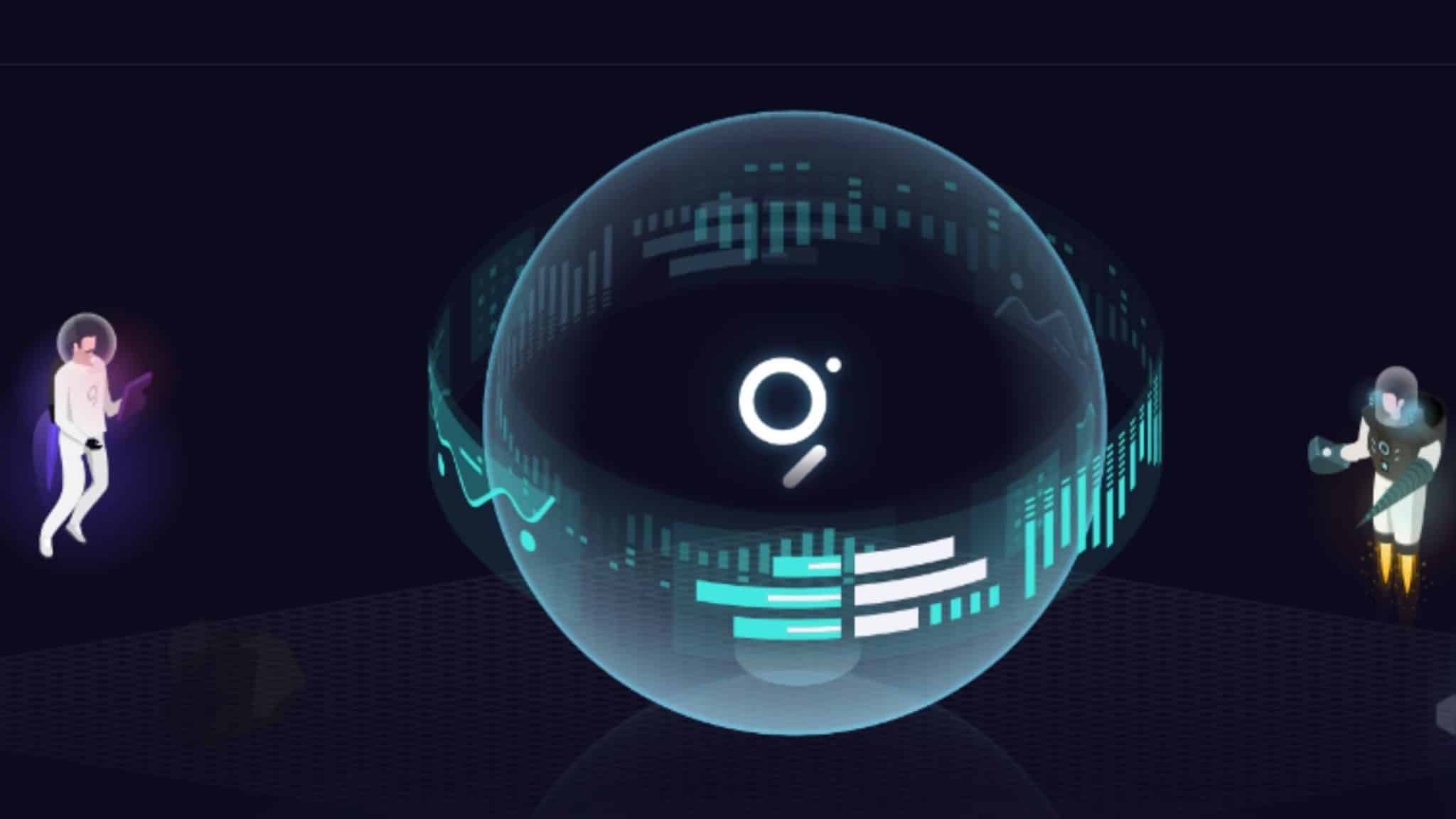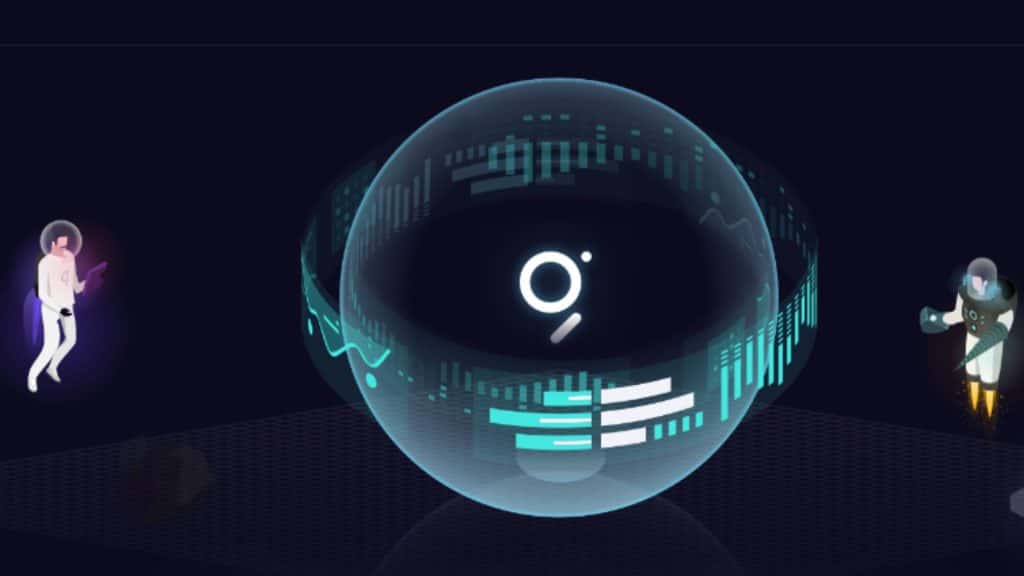 The Graph is another open-source crypto project that aims to infuse decentralization into blockchain data. Yaniv Tal, Jannis Pohlmann, and Brandon Ramirez launched the software in 2018 to solve the challenge that comes with creating new decentralized applications (DApps) on the Ethereum blockchain. At the time, The Graph was built to collect, process, and store data on the Ethereum blockchain on which it was built and help developers use the relevant data to boost the efficiency of their DApps.
However, with more development, The Graph now works with more protocols on the Ethereum network, like AAVE, Curve, and Uniswap. Today, there's a network of service providers that allow decentralized apps to operate on The Graph Mainnet using open and public APIs called subgraphs. As a result, blockchain data is more accessible, and thousands of DApps can be built and operated on the platform for data querying, indexing, and collection.
To post a query using DApps on The Graph, users need to use GraphQL, a popular programming language created by Facebook, to gather data for a user's news feed. That means unlike Dash 2 Trade, Graph AI isn't suitable for beginner investors and people without programming knowledge. But people with basic GraphQL knowledge can easily use The Graph for their data needs.
Users who provide services on The Graph network are called indexers and delegators. These people help to process the data collected by DApps. They also send the data to end-users and applications for better interpretation and insight.
The GRT token
The Graph network has its native token called GRT, This token is used to access the network and reward indexers and delegators for their services. At the same time, all users on the network must stake GRT before carrying out their various duties, giving the token a viable utility on the network. Apart from its use case in the Graph ecosystem, The Graph had a successful token presale in 2019 and another impressive public sale in 2020. In the 2019 presale, the GRT project raised $19.5 million, and an additional $10 million was raised from the public sale.
At the same time, GRT ranks #1 among the best AI crypto trading tokens on CoinMarketCap, with a token price of $0.16, up 0.63% in the last 24 hours.
The coin also has a market cap of $1,392,960,933, which is the highest among the best artificial intelligence crypto projects.
Cryptoasset investing is highly volatile and unregulated in some EU countries. No consumer protection. Tax on profits may apply.
4. Numeraire (NMR)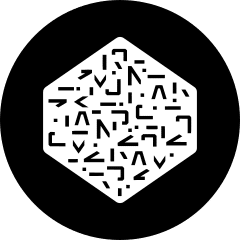 Investors interested in the stock market will fancy Numeraire – a blockchain-based software that acts as a hedge fund for users to trade equities on the Ethereum network. Numeraire combines AI with machine learning, cryptography, and data science to predict the stock market and help users make more profitable equity trades.
The platform was founded by Richard Craib in 2015, and the project raised over $21 million in four separate funding rounds between 2016 to 2020. Numeraire works using two applications; Numeraire Signals and Numeraire Tournament. Numeraire Signals uploads stock market strategies for specific stocks or selected trading styles, while Numeraire Tournament is a weekly competition that allows users to earn rewards when they upload trading algorithms with the most likely outcome.
NMR is the Numeraire platform's utility token that is used for payments, staking on market predictions, and rewarding participants in the Numeraire Tournament. NMR is an ERC-20 token built on the Ethereum Network and also helps the software execute all its operations.
According to CoinMarketCap, Numeraire ranks #8 among the best AI crypto trading projects on the market. The token's current value is $19.57, up 3.13% in the last 24 hours. NMR has a market cap of $115,298,569, and the deflationary token is having a good market run now.
Cryptoasset investing is highly volatile and unregulated in some EU countries. No consumer protection. Tax on profits may apply.
5. Ocean Protocol (OCEAN)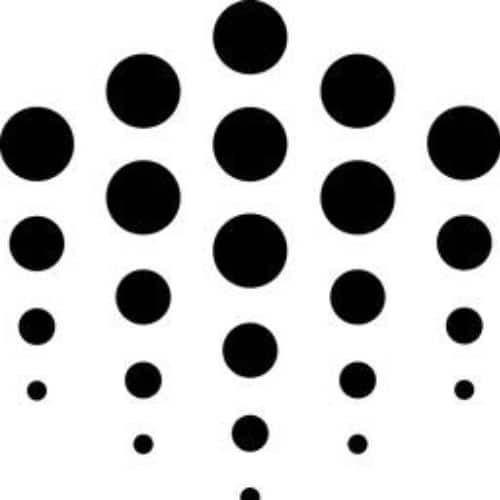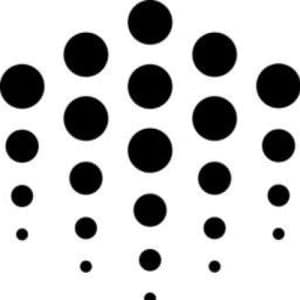 Built on the Ethereum blockchain, Ocean Protocol is another top project that makes our AI crypto list. The open-source protocol was built by an AI researcher called Bruce Pon in 2017 and supported by the Ocean Protocol Foundation and OceanDAO. On Ocean Protocol, businesses and individuals can exchange and monetize data and data-based services, making the platform very lucrative for investors.
At its core, Ocean uses blockchain technology to connect various data providers and consumers. On Ocean Protocol, datasets and data services are converted into ERC-20 tokens that exist on the Ethereum blockchain. The data owners can monetize their data by selling to consumers via the Ocean Market App, while they also get complete privacy and control. And consumers get access to private data that they ordinarily don't have access to.
Tokenomics
With its unique approach to data sharing and tokenization, Ocean has attracted many investors in the data space and beyond who fancy the platform because of its security and earning potential. Interestingly, anyone can get started on Ocean Protocol and tokenize their data – from data analysts to researchers, data scientists, and a wide range of consumers.
Apart from tokenizing and trading data, Ocean Protocol users can also earn money by curating data and staking on it. On the other hand, developers can use Ocean Libraries to build and launch their own decentralized marketplaces, wallets, and more.
However, like other AI crypto projects 2023 on our AI crypto list, users need to acquire the OCEAN token to access Ocean Protocol and its features. The token is the payment method for buying and selling on the platform, and it is used for governance and staking.
According to CoinMarketCap, OCEAN ranks #5 among the AI tokens by market cap. At the time of writing, OCEAN is valued at $0.43 – up 1.91% in the last 24 hours. The token has a market cap of $268,254,907 and is predicted to become one of the best artificial intelligence crypto projects of 2023 .
Cryptoasset investing is highly volatile and unregulated in some EU countries. No consumer protection. Tax on profits may apply.
6. Artificial Liquid Intelligence (ALI)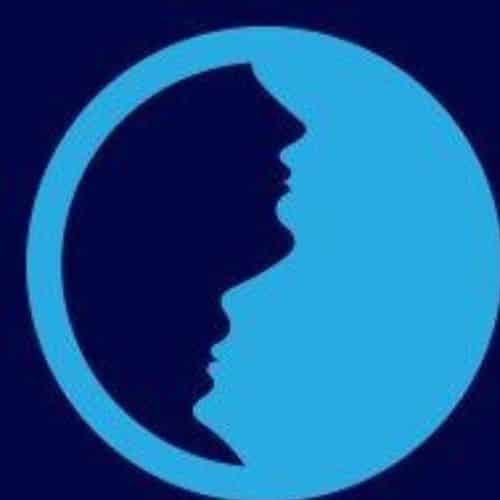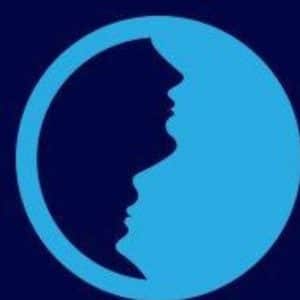 Alethea Artificial Liquid Intelligence is the last AI crypto project believed to be among the best AI crypto projects 2023. The ALI project is part of the Alethea AI Network; a company focused on research and development in the AI and blockchain industries. Alethea AI was founded by Arif Khan in 2019 with the goal of powering and growing a Metaverse called Noah's Ark, which collects intelligent and interactive NFTs (iNFTs).
On the Alethea decentralized protocol, users can create smart avatars using AI technology to interact with one another. Like other NFT platforms, the character avatars are in the form of NFTs, but this platform uses a new kind of NFT called iNFTs. The iNFTs are divided into three parts; the body, soul, and mind, each having its own unique traits to allow users to upload data sets on the network and interact.
The Alethea network is powered by the Artificial Liquid Intelligence (ALI) token, which is growing in popularity among AI enthusiasts. According to CoinMarketCap, ALI ranks #7 among the best AI crypto trading tokens by market cap. c – and with a market cap of $192,595,283.
Investors can add ALI to their portfolio at the currently low market price, as the coin promises to explode as the year goes on.
Cryptoasset investing is highly volatile and unregulated in some EU countries. No consumer protection. Tax on profits may apply.
How is AI Used in Crypto?
Artificial intelligence and blockchain technology are two of the fast-evolving technologies today. As such, experts aim to combine both technologies to create unique products that make crypto trading and investing easier for investors and traders. To achieve this, developers build AI crypto projects with cryptocurrencies called AI tokens that operate with AI on various blockchains.
Apart from being able to improve user experience, AI projects also improve security, scalability, and earnings. This is possible since AI platforms are built to automate transactions and data to build trust among users. For instance, a project like Dash 2 Trade offers users more accurate crypto market predictions that they can leverage to mitigate the risk of losing money to volatility and human errors. Users can also build automated trading bots using a platform like Fetch.AI to simulate human intelligence and apply the same when opening and closing trade positions in the cryptocurrency market.
Finally, crypto AI projects allow users to monetize data, insights, and other services offered on their platforms. This makes them an alternative way to earn money from crypto besides trading assets.
Your money is at risk.
What Are The Pros and Cons of Investing In AI Crypto Projects?
There is an article from Ledger that discusses the benefits and advantages of using AI in the crypto industry: AI and Crypto Trading: Benefits, Projects, and the Future. The article mentions that crypto trading and AI are a perfect match. With a wealth of crypto data on the blockchain, AI tools have access to vast data sets to identify trends and patterns – and make coherent decisions based on their findings.
There are many benefits to using AI in cryptocurrency investing or directly investing in the best AI crypto projects. However, there are also potential pitfalls that investors should be wary of when using AI crypto tools. We highlight some of them below.
✅Enhanced Predictive Analytics
AI does a great job of making sense of huge data sets, allowing for more accurate predictions of prices and trends in the crypto market. Unlike human traders, who are constrained by the limitations of manual analysis and biases, AI algorithms can continuously assess a myriad of factors that impact cryptocurrency values. Allowing them to seize investment opportunities that are invisible to others.
✅Risk Reduction
AI provides real-time analytics and can simulate various market scenarios, offering traders invaluable insights into potential future market behaviour. These capabilities enable traders to make more informed choices, either to capitalize on market trends or to prevent significant losses. In volatile markets like crypto, risk management is crucial, and AI provides tools that can help traders make better decisions, faster.
✅Automated Decision-Making
Traders can set predefined criteria for AI-driven trading, automating the buying and selling of assets. This automation allows decisions to be made almost instantly, which is very important in a 24/7 market. By handling routine tasks, AI allows traders to dedicate their attention to strategic planning, research, and other essential activities that require human creativity and intuition.
✅Trend Identification in Big Data
AI can scan large volumes of structured and unstructured data, from news articles to social media posts, to identify market trends and sentiment. This is a task that would take a human an impractical amount of time to complete. Having such a comprehensive understanding of the market landscape allows traders to strategize more effectively, leveraging insights that are informed by a wealth of data.
❌Complexity and Learning Curve
While AI offers a host of advantages, it's not a plug-and-play solution. Effective utilization requires a substantial understanding of the underlying algorithms, as well as the specifics of the crypto market. For potential traders who are not technically inclined, this could be a formidable obstacle. Additionally, not all AI tools are created equal, making it essential to choose the right platform or project.
How To Invest In yPredict- The Best Crypto AI Project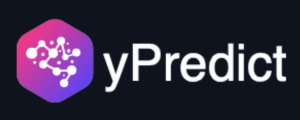 yPredict tops our AI crypto list and is one of the most promising AI cryptocurrencies to invest in right now. Interested investors can easily buy YPRED through the ongoing presale event by following the steps below.
Step 1: Buy cryptos from eToro 
The first step is to purchase cryptos from eToro that can be used to swap YPRED via the presale. YPRED is a polygon matic token and can be swapped for MATIC or ETH. You can buy these crypto through our recommend trading platform eToro.
Step 2: Move crypto to a defi wallet
The next step is to transfer your crypto into a wallet that is compatible with the yPredict presale. MetaMask is a good option for desktop users and Wallet Connect is a good option for mobile users.
To transfer cryptos, you will need to enter your wallet address and ensure that you are using a reliable internet connection.
Step 3: Connect wallet to presale
Now, connect your DeFi wallet to the ypredict presale event. To do this, simply choose the wallet that you could like to use and enter your  password to confirm the connection.
Step 4: Swap cryptos for YPRED
Once your wallet is connected to the presale, you will be able to swap crypto tokens for YPRED. Make sure that you understand the risks involved with investing in new cryptocurrencies and ensure that you have enough funds in your wallet to cover transaction fees.
Step 5: Claim tokens after presale 
You will be able to add your yPredict tokens to your crypto wallet once the presale has ended. The presale is selling fast and is expected to end soon.
Your money is at risk.
Are AI Crypto Projects the Next Big Thing?
According to Forbes, AI cryptos have a cumulative $4.27 billion market cap.
Despite being relatively new, AI cryptos have had a wild run in the crypto market since ChatGPT saw a sudden rise in popularity. As such, an existing AI bandwagon has caught investors in the crypto space and beyond.
At the same time, the best artificial intelligence crypto projects highlighted in this article have real-world use cases. Many of them have massive potential that have influenced experts to consider them as the next big thing in the crypto space.
In addition, AI crypto projects are open to individuals and businesses. In other words, there will be an influx of retail and institutional investors over time that will drive the sector's growth over the coming years.
Your money is at risk.
What AI Crypto Projects Have Already Been Successful?
Numerous AI crypto projects are on the market, but only a few have had successful outings since they were launched. Some of the already successful AI crypto projects to invest in in 2023 include Dash 2 Trade, Fetch.AI, and Numeraire.
These AI projects have had successful token presales and their utility tokens are currently having a good run in the market.
Fetch.AI
It provides a network for AI agents to make services discoverable. Fetch.AI's autonomous agents are designed to optimize business processes. The platform is integrated with various services like Skyscanner, Discord, OpenAI, and more. The native digital asset of the Fetch.AI ecosystem is the FET token. This utility token is essential for various functionalities within the platform, including staking, transaction fees within the network, and special access to premium services on the platform.
Numerai
Numerai is a unique project that combines data science and the stock market. It offers a data science tournament where models are built to predict stock market movements. The platform has paid over $26 million to data scientists and has 5,848 staked models. Numerai provides clean and regularized data that is obfuscated to maintain privacy. The platform also allows data scientists to stake their best models with their cryptocurrency, NMR.
yPredict
yPredict is an AI-based trading research and analysis platform that aims to provide data-driven insights for better trading decisions. The platform offers a marketplace where financial data scientists can sell their predictive models as a subscription service. The YPRED token serves as the primary form of subscription within the yPredict ecosystem. With a limited total supply of 100 million tokens and a market cap of only 6 million, YPRED offers an attractive investment opportunity.
Your money is at risk.
AI Cryptocurrency Project Price Predictions 2023
As stated earlier, our AI crypto list contains the best artificial intelligence crypto projects to consider in 2023. With impressive track records, project roadmaps, and exciting possibilities. Before investing, it is always a good idea to take a look at expert price predictions.
yPredict Price Prediction 
yPredict is the newest AI crypto project that is available to purchase via presale. The price of the token has risen gradually throughout the presale and this is expected to continue until the presale ends. After the presale finished, YPRED tokens will be listed on tier 1 exchanges and the value of the AI crypto is expected to go up further to reach $0.08 by the end of 2023.
Your money is at risk.
FET Price Prediction
FET currently sells at $0.4, with a massive 2.50% increase over the past 24 hours. Technical analysis on TradingView shows a strong buy at 7, meaning investors are currently bullish on the coin.
In addition, experts predict that the coin could go as high as $0.58 in 2023.
Cryptoasset investing is highly volatile and unregulated in some EU countries. No consumer protection. Tax on profits may apply.
GRT Price Prediction 
GRT is currently valued at $0.16, up 0.63% in the last 24 hours. The coin's technical analysis on TradingView shows a buy at 14, with moving averages showing a strong buy at 13. In other words, the coin is currently hot in the market.
At the same time, expert predictions indicate that GRT will be worth a minimum of $1.10 in 2023.
Cryptoasset investing is highly volatile and unregulated in some EU countries. No consumer protection. Tax on profits may apply.
NMR Price Prediction 
NMR is currently valued at $19.57, up 3.13% in the last 24 hours. Technical analysis summary on TradinView shows NMR stands at a Buy at 13, with moving averages indicating a Strong Buy at 11.
Experts predict that NMR could reach $ 21.90 at the end of February 2023 and $35.52 in December 2023, which is a massive potential increase.
Cryptoasset investing is highly volatile and unregulated in some EU countries. No consumer protection. Tax on profits may apply.
OCEAN Price Prediction
OCEAN is valued at $0.43 – up 1.91% in the last 24 hours. Technical analysis summary on TradingView shows a Buy at 11, while MA indicates a Strong Buy at 11.
Experts believe the price of OCEAN could reach $ 0.526461 by February 2023 and $0.85 at the end of the year.
Cryptoasset investing is highly volatile and unregulated in some EU countries. No consumer protection. Tax on profits may apply.
ALI Price Prediction
ALI token is currently valued at $0.53 – up 1.61% in the last 24 hours. TA summary on TradingView shows a Buy at 12, and the MA chart shows a Strong Buy at 11.
However, ALI's expert price predictions are lower than its current price. The coin is predicted to be around $ 0.09 by February 2023. Hould just be mere speculation considering the coin's current trend and data.
Cryptoasset investing is highly volatile and unregulated in some EU countries. No consumer protection. Tax on profits may apply.
What Is The Best AI Blockchain Network?
The best AI network with massive potential right now is Dash 2 Trade. The social trading network is built by traders for traders with the aim of providing market data, signals, and price analysis for profitable trades.
In addition, the network's D2T token is one of the most popular AI coins on the market today, and experts believe the coin has massive potential to reward both short-term and long-term investors.
Your money is at risk.
Best AI Crypto Projects 2023– Our Conclusion
Crypto AI projects are among the best upcoming projects in the cryptocurrency industry. In this guide, we have revealed the best AI crypto projects to explode in 2023, with Dash 2 Trade topping our best AI crypto project 2023 list.
While investors are obviously bullish on AI cryptos like D2T, OCEAN, NMR, and GRT. It's important to note that these assets are low-market coins with relatively low trading volumes. In other words, they are highly volatile, and investors should do their research before investing.
Your money is at risk.
FAQs
What is the next ai crypto project to explode?
Which ai token should I invest in right now?
What ai crypto token has the highest market cap?
Is yPredict the best ai crypto trading platform?
How can AI help with risk management in crypto?