How To Invest in NFTs 2023 – Beginner's Guide
Fact Checked
Everything you read on our site is provided by expert writers who have many years of experience in the financial markets and have written for other top financial publications. Every piece of information here is fact-checked. We sometimes use affiliate links in our content, when clicking on those we might receive a commission - at no extra cost to you. By using this website you agree to our terms and conditions and privacy policy.
Disclosure
The investing information provided is for educational purposes only. Trading platforms does not offer advisory services, nor does it recommend or advise investors to buy or sell stocks, securities or other investment vehicles. Some or all of the products displayed on this page are from partners that compensate us. It may influence the products we cover and the location of the product on the page. Nevertheless, our research and analysis is unaffected by our partners.
Over the past year, NFTs (non-fungible tokens) have attracted a lot of interest – and for a good reason. Christie's set the record for the highest-selling NFT of all time earlier this year. The Ethereum NFT represents a digital piece of art worth 69 million dollars.
This 'How to Invest in NFTs – Beginner's Guide' will help you understand and capitalize on this hot, new, growing trend for investors!
How to Invest in NFTs?
Step 1: Open an Account with Binance
Open an account on the Binance website first. Then, click on the 'Register Now' button from the homepage.
Initially, you will only be asked to provide your email address and create a strong password. You do not have to provide any other information if you only intend to deposit funds with cryptocurrencies.
Step 2: Upload ID
A KYC process is required to fund your Binance account with a debit/credit card or bank transfer.
Enter your personal information first, such as your name, country of residence, date of birth, and home address. Your mobile phone number is also required.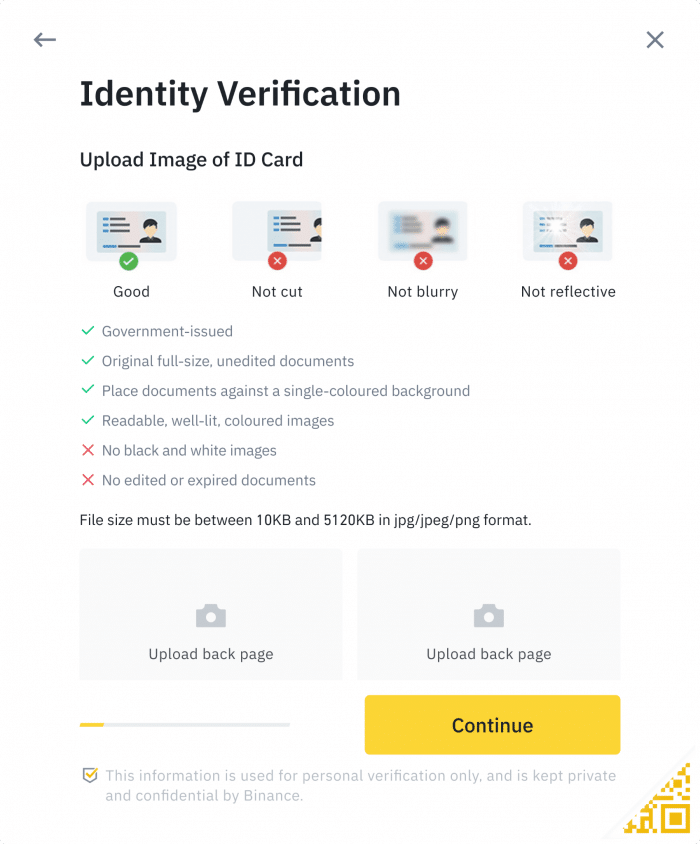 Next, upload a copy of your government-issued ID. Passports and driver's licenses are acceptable. Depending on the country, you may use a national ID card.
Step 3: Deposit Funds
You can deposit on Binance using different payment methods.
Crypto Deposit
Go to the deposit page from your account dashboard if you are depositing cryptocurrency. Click on the 'Deposit' button next to the digital asset you would like to use. Your crypto wallet address for that digital asset will be displayed.
Simply copy the address to your clipboard, paste it into your private wallet, and confirm the transaction. Within 20 minutes, the funds should appear in your Binance account.
Debit/Credit Card Deposit
Visa or MasterCard deposits can be made by hovering your mouse over the 'Buy Crypto' tab and selecting 'Credit/Debit Card.' Funding your account with fiat money or purchasing cryptocurrency directly is then possible. Next, enter your card details on the screen and confirm the transaction.
Bank Account Deposit
You may also deposit funds by performing a local bank transfer. First, click on the 'Bank Deposit' icon under the 'Buy Crypto' tab. After that, Binance will display your bank account details and reference number.
Step 4: Buy Cryptos
Lastly, using Binance's search feature, find your favorite crypto coin and click the Trade icon next to it. Then, by clicking the Trade button after entering your trade details, you can buy your crypto by clicking the Buy button.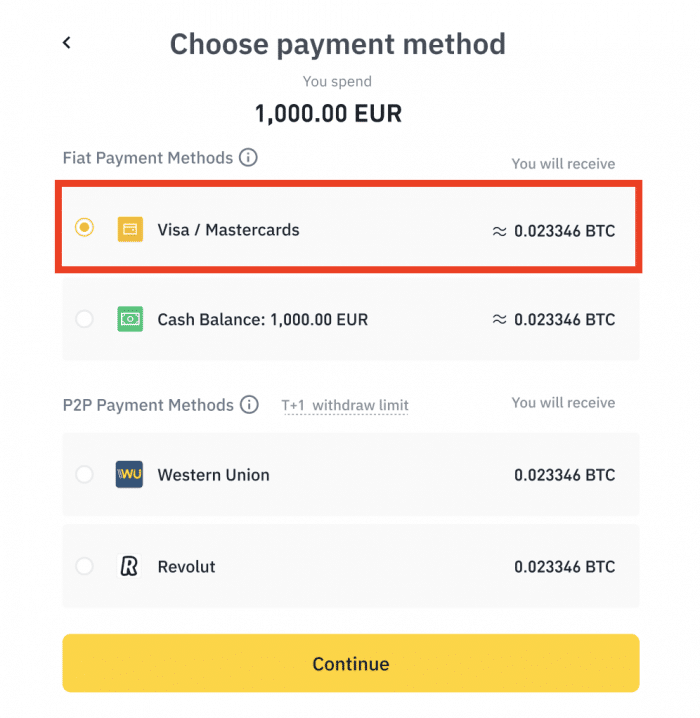 Your money is at risk.
Learn the basics of How To Invest in NFTs in the US
How to invest in NFTs, What NFTs to invest and finding an NFT trading platform is not an easy task, that's why there are some key factors to consider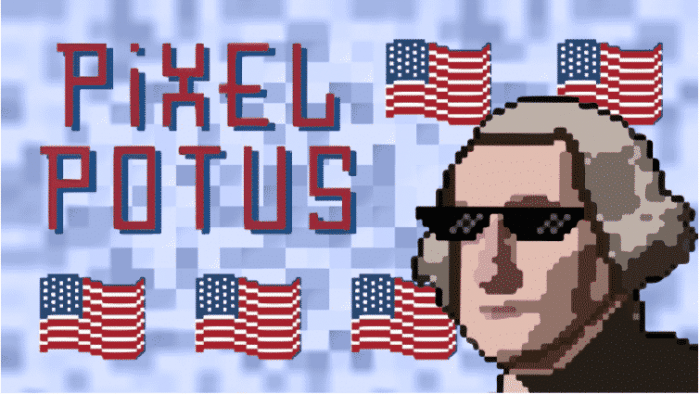 What Are NFTs?
Non-fungible tokens, also known as NFTs, are rising in cryptocurrencies. Following Christie's sale of the first-ever NFT artwork – a collage of images by digital artist Beeple sold for $69.3 million – NFTs have captured the world's attention, and many people are wondering how to invest in NFTs.
An NFT simplifies the process of collecting and preserving artworks by converting digital artworks and other collectibles into unique, verifiable assets that can be traded on the blockchain.
Artists, musicians, influencers, and investors are spending hundreds of thousands of dollars to own the digital versions of the originals, even though the concept is complicated for the uninitiated. Despite this, NFT technology isn't exactly new. In addition to a 10-year-old Nyan Cat GIF selling for $610,000, a LeBron James slam dunk clip sold for over $200,000. One of Jack Dorsey's first tweets sold for $2.9 million, a LeBron James slam dunk video clip sold for over $200,000, and a ten-year-old Nyan Cat GIF sold for $610,000. CryptoKitties was one of the original crypto games for Ethereum, a cryptocurrency trading platform. Users could purchase and sell virtual cats on the blockchain. In the ever-evolving crypto space, NFTs have also become increasingly popular with meme coins which allow you to trade and collect them as part of games, such as Tamadoge.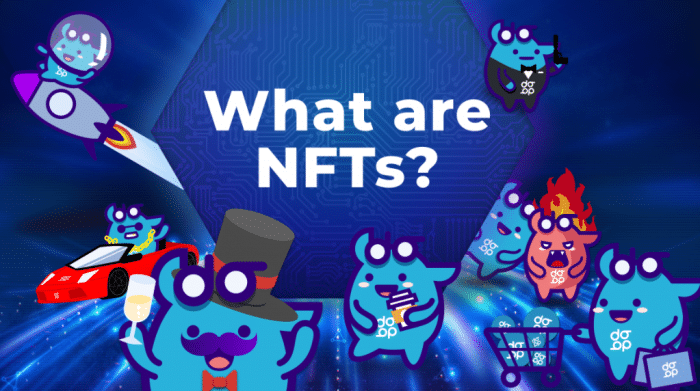 Ethereum and Bitcoin are non-fungible tokens backed by blockchains. Those assets, however, are fungible, which means that they can be exchanged for another identical one with the same value, unlike NFTs.
NFT trading cards, on the other hand, are unique and cannot be interchanged, so no two NFTs are alike.
Assets with NFTs are scarce among otherwise infinitely available assets, and there is even an authentication certificate to prove it. Put yourself in the shoes of a limited-edition pair of Jordans or Pokemon cards. Digital artwork can take many forms when purchased and sold through NFTs. Examples include GIFs, tweets, trading cards, images of physical objects, video game skins, virtual properties, and more.
Selling NFTs
The first step in selling any NFT is mining one of your digital assets, then converting it into an NFT, a non-fungible token, a type of digital certificate created on a blockchain network – often Ethereum (ETH) assures the ownership of your creations. From Art to writing to music to video games, you can mint any digital creation as an NFT. Then, by following a few simple steps, you can also convert the file into an NFT. Just be aware that the final selling price of your work will depend on subjective factors such as its creativity, quality, and reputation among potential patrons. Making a sale involves the following steps.
1. Select a marketplace and mint an NFT
Selecting the right NFT marketplace is the first step. You can think of these marketplaces like the Amazon (AMZN) of the NFT world, where you can buy and sell digital works. Several marketplaces specialize in a specific type of digital asset, and there are dozens of them. Currently, OpenSea has the largest and most diverse market for NFTs.
After selecting the marketplace, link your funded cryptocurrency wallet, select the "Mint an NFT" option, and upload your digital file. Every marketplace has its process, but most allow you to mint an NFT with few clicks. You can also set a royalty amount during minting if you wish to passively monetize your work overtime via royalties (a percentage of each subsequent sale of your NFT on the secondary market, payable to you).
 2. List your NFT for sale
If you choose to list your NFT on the market after you've minted it, you will receive an email asking you to do so. However, even if you can transfer and sell your NFTs on other marketplaces, you might have to pay extra fees.
Follow the instructions after clicking the "Sell" button. In this section, you can include details about the transaction, such as the price and time limit for the auction and the cryptocurrencies buyers can use to pay you. During this stage, the marketplace will calculate any "gas fees," which refer to the Ethereum blockchain network's fees for recording transactions. Gas fees are determined by how busy the blockchain network is at the moment. The marketplace will also list fees for handling the sale, usually a percentage of the final NFT sale price.
3. Manage your listing
Once the listing is complete, your NFT will be available for purchase on the marketplace. In addition, you can now promote the sale to potential customers using your website or social media. NFT listing management is also available, but bear in mind that making changes or removing a listing might incur another fee, and gas fees already paid are not refundable.
Selling an NFT, you bought
You can sell your NFTs on the secondary market (without involving the original creator) the same way as above, but you don't need to mint the digital asset. Instead, you will just need to transfer the NFT to the marketplace where you want to sell it (if it isn't already there, or if you are storing your NFTs only in your crypto wallet and aren't making them available to be viewed). Then, on the page of the NFT you wish to sell, click the "Sell" button. As well as any royalties the creator of the original NFT has set, you will be charged gas fees and marketplace listing fees.
When to sell an NFT
Selling an NFT will depend largely on its purpose and why you bought it or created it.
NFTs can be a new way for artists and digital creators to get paid for their work, so earning and selling will largely depend on what buyers want and how much they are willing to pay. Watch for interest from your patrons to maximize your selling price, but don't forget that gas fees can seriously eat into your profit — or even cause you to lose money if the purchase price isn't high enough. NFT creators have experienced problems with high Ethereum network gas fees, so don't expect a profit from your sale automatically.
NFTs may have been purchased for a specific purpose, and you are no longer using them, or they may have appreciated. If you need the money for other reasons or would prefer to invest somewhere else, you might sell. You should include gas and listing fees, as well as royalties to the original creator when calculating your possible profit or loss on the sale. The gas fees for your listing can be lowered if you avoid congested days on the Ethereum blockchain network.
It's not easy to invest in NFTs. It will cost you to mine and then sell your digital work, and trading NFTs is difficult due to the volatility of this young movement. However, this crypto world can open up new doors for monetizing your talents if you're a creator looking to build your business.
Your money is at risk.
How Much Money Can You Make From Investing in NFTs
A professional should be consulted for more creating complex NFTs. However, due to the relatively new nature of NFTs, you're better off using a freelance site like Upwork to find a freelancer.
Using NFT Launchpad or a similar site, you can upload simple, single media pieces. A deeper understanding of cryptocurrency fundamentals and experience in that arena is needed to sell more complex assets.
How to invest in NFTs requires knowing that they are profitable even if you never touch them! Many users treat them like stocks. You may be able to make a decent profit later on if you buy an NFT of something potentially profitable early on. You should also be aware that, unfortunately, the opposite could also happen.
The best way to invest in NFTs and make money off them will vary depending on the individual. You may be better off buying an asset that will gather interest over time if you have the money to spare. Although some NFTs are overpriced right now and finding the best NFTs to invest in 2023 is not easy, the NFT market is just beginning, so there will be less competition. It might be best for you to create your own original NFTs and sell them if you're a content creator or influencer since the question "should I invest in NFTs?" is still difficult to respond to.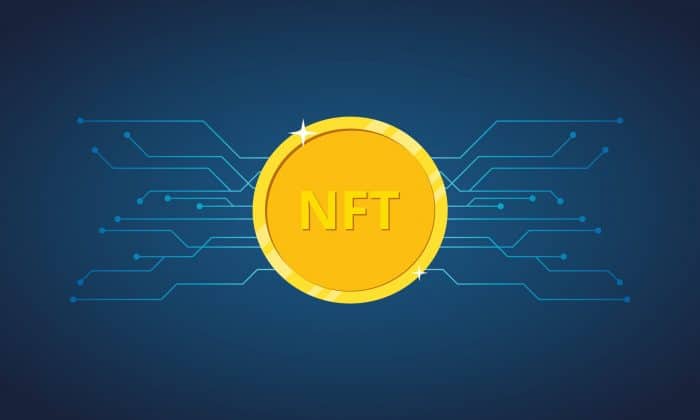 Chris Torres, the creator of the Nyan Cat gif, created an NFT to sell ownership of the animation. Torres auctioned off Nyan Cat even though it had been online for a decade. A cryptocurrency Ethereum (ETH) transaction resulted in the equivalent of approximately $590,000 being earned by him.
Twitter CEO Jack Dorsey sold his first tweet as an NFT as one of the first NFT sales to make news. Proceeds from the sale went to charity, so it ended up going for $2,500,000.
Christie's auction house held the most expensive NFT sale. It was the auction house's first foray into blockchain auctions. A graphic designer had taken 5,000 unique pictures for the JPEG file. Although he was not particularly famous, the painting sold for just $700,000. It sold so well because it was also the first-ever public auction of an NFT. However, this kind of "unicorn" sale is still possible because NFTs are novel enough.
How to Make Money from NFTs
NFT royalties
NFT technology enables creators to set terms that impose royalty fees whenever their NFTs are traded on secondary markets. By selling their creations to collectors, the creators can receive passive income.
As a result, they can earn a share of the sale price of the NFTs in question indefinitely. A royalty of 10%, for example, means that an original creator of digital artwork receives 10% of the total sale price each time their work is resold.
It should be noted that creators often predetermine these percentages when minting the NFTs. The entire process of distributing royalties is regulated by smart contracts, which run as self-executing computer programs. Since the process is fully automated, you don't need to enforce your royalty terms or track payments manually as a creator.
Stake NFTs
NFTs and DeFi protocols can be staked together, which is one benefit of the marriage. To generate a yield, digital assets are deposited into a DeFi protocol smart contract or staked.
Some platforms allow you to stake tokens denominated in the platform's native utility token, while others require you to stake native NFTs in order to earn staking token rewards.
Some stakeholder rewards are distributed in governance tokens. These protocols confer voting rights on token holders over the future development of their ecosystems. In addition, coins earned through staking NFTs can be reinvested in other yield-generating protocols more often than not.
Provide liquidity to earn NFTs
Through the ongoing integration of NFTs and DeFi infrastructures, establishing your position in a given liquidity pool has become possible with the ability to provide liquidity and receive NFTs in return.
Uniswap V3 allows users to provide liquidity reflected in an ERC-721 token, otherwise known as LP-NFT, issued by the automated market maker (AMM). Aside from the token pairs you deposited, the symbols for the tokens and the pool's address are also etched into the NFT.
This NFT can be sold to liquidate your position on liquidity pools quickly.
What to Consider Before You Invest in NFTs
In 2021, NFTs created quite a stir since $69.3 million NFTs in March. NFT trading is causing controversy over how long it will last. NFTs present some risks and challenges. The digital currency industry consists of non-fungible tokens. Because of their characteristics, they are more difficult to exchange than other assets.
Many applications for non-fungible tokens, including music, domain names, artwork, and real estate. Although NFTs show great potential for growth in the future as a long-term crypto investment, there are also risks to consider. The following discussion provides a detailed overview of the risks and challenges associated with NFT trading.
 Challenges and Risks with NFTs
In the context of the NFT trading ecosystem, non-fungible tokens are a new class of digital assets that bring radical changes to value and uncertainty. NFTs face several challenges, and how to invest in NFTs also needs to consider some challenges, including:
Legal challenges and regulations
Challenges in evaluation
IP rights also called Intellectual Property rights
Fraud and cyber security risks
CFT (counter-terrorism financing) and AML (anti-money laundering)
Smart contract risks and maintenance
Treating NFTs as securities
Social and Environmental Governance Challenges (SEG)
Where You Can Buy NFTs in the United States?
1. NFT Launchpad – Best Option to Buy NFTs For Traders and Creators Alike

For buying, selling, and minting NFTs, NFT LaunchPad is the most popular NFT marketplace. As a result of its multi-chain capabilities, NFT LaunchPad supports NFTs on the Binance Smart Chain (BSC) and Polygon blockchains.
While many marketplaces have a slow-growing community, NFT LaunchPad has a rapidly growing community and offers a variety of features and services.
NFT LaunchPad offers a simple and user-friendly interface for anyone interested in learning more about NFTs. You can mine your own NFTs, set your royalties, or create exclusive collections in a safe and secure environment. Become part of the growing NFT community today!
The NFT marketplace on NFT LaunchPad offers a selection of digital assets spanning various genres. Plus, you can only purchase Lucky Block NFTs on NFT LaunchPad – which has been generating a lot of buzz lately!
NFT LaunchPad is the perfect solution for creators who want to mint their own NFTs. Through the platform, you can streamline the whole process, so you can focus on what's important – making money.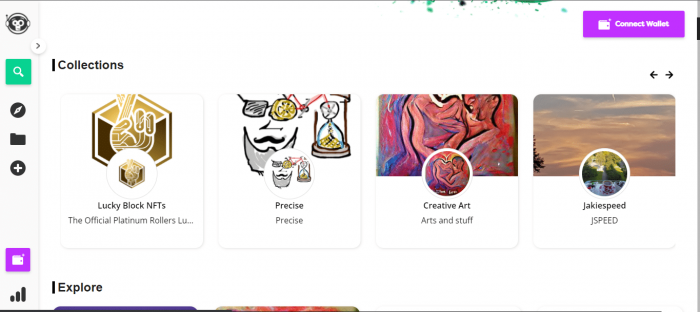 NFT LaunchPad allows you to select from multiple formats such as MP4 and simultaneously create several NFTs. With NFT LaunchPad, you'll be up and running in no time.
It is easy for anyone to take advantage of the amazing possibilities offered by NFTs with NFT LaunchPad, thanks to its easy-to-use platform.
Almost all NFT LaunchPad's assets are denominated in Wrapped BNB (WBNB), which is easily obtained from several crypto exchanges. So you need to buy Wrapped BNB, connect your MetaMask wallet, and you're good to go! The NFT LaunchPad team always adds new features and supports other wallets, such as Trust Wallet, to ensure its users get the best possible experience.
| | |
| --- | --- |
| Fee | Amount |
| Service fee | No Service Fee |
| Inactivity fee | Free |
| Withdrawal fee | Free |
Pros:
You can mint easily, quickly, and affordably
It supports both BSC and Polygon NFTs
Learn about new and exciting NFT collections
Collect rare and valuable NFTs
Cons:
Relatively new NFT Marketplace
Your money is at risk.
2. Binance NFT Marketplace – Top-Rated Place to Find the Best NFTs To Invest In 2023

Taking advantage of the NFT platforms, Binance, a cryptocurrency exchange, has entered the art market by entering the crypto art market. On 24 June 2021, Binance's NFT trading platforms hosted a first-ever digital artwork auction featuring works by Andy Warhol, the American artist who inspired pop Art, and Salvador Dali, the Spaniard best known for "The Persistence of Memory."
Games (sports and esports), collectibles, entertainment, and Art are marketplace categories.
"Genesis" and "Mystery Box Series 1" are Binance's first auction events on their NFT platforms. Warhol and Dali's works were on display until 29 June 2021 at the Genesis exhibition.
The Smart Chain (Binance's version of NFT) and the BEP-721 tokens (Binance's version of NFT) are used for most of this marketplace's functionality. Furthermore, the platform supports the Ethereum network and Binance Smart Chain tokens.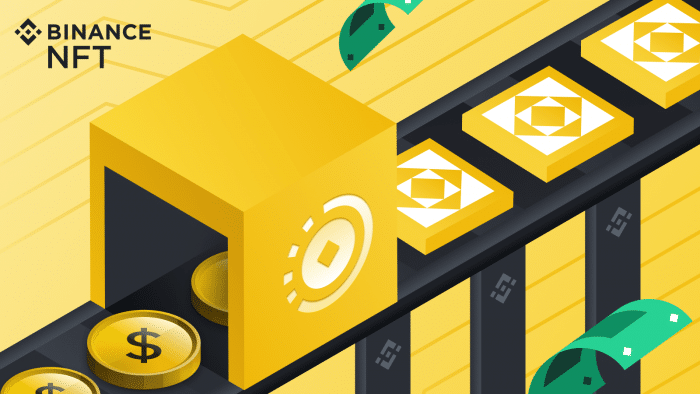 Since both Binance Smart Chain and Ethereum charge network fees for executing transactions, gas fees play a significant role when buying or selling NFT trading cards. Therefore, Binance's marketplace requires artists to pay Binance Coin (BNB) in exchange for the appropriate fees in order to mint NFTs.
It was impossible to determine the specific fees associated with each buy or sell transaction on the Binance NFT marketplace.
In April 2021, the Binance NFT trading platform announced a 1.00% processing fee for posting artwork.
The NFT trading platforms accept credit and debit card deposits and payments and PayPal deposits. Binance NFT is linked to its exchange, so we marked it as accepting debit card deposits. Fiat currency can be deposited by wire transfer or debit card. PayPal deposits are not accepted. Binance NFT platforms are the best place to invest in NFTs if you wonder where to buy NFTs.
| | |
| --- | --- |
| Fee | Amount |
| Trading fee | Commission, starting from 0.1% |
| Inactivity fee | Free |
| Withdrawal fee | 0.80 EUR (SEPA bank transfer) |
Pros:
Various technical indicators included in the advanced charting platform
Support for over 100 pairs of shoes
Low commission rates
Accepts deposits in fiat currencies
Users of BNB receive additional discounts because of the low fees
Cons:
Responses from customer service may be delayed
Your money is at risk.
3. Coinbase NFT Marketplace – Popular NFT Platform In The US  to Find the Best NFTs To Invest In

Coinbase has been operating as both an exchange and a wallet since it was founded in 2012. It is used by more than 73 million people in more than 100 countries. In addition, more than 10,000 institutions and 185,000 ecosystem partners trust it.
Beginners will find it easy to buy, sell, and deal in cryptocurrencies on this website. It ensures the safety and security of its users' information on its platform, in addition to providing them with a secure trading environment. Almost all cryptocurrency wallets offer two-factor authentication (2FA).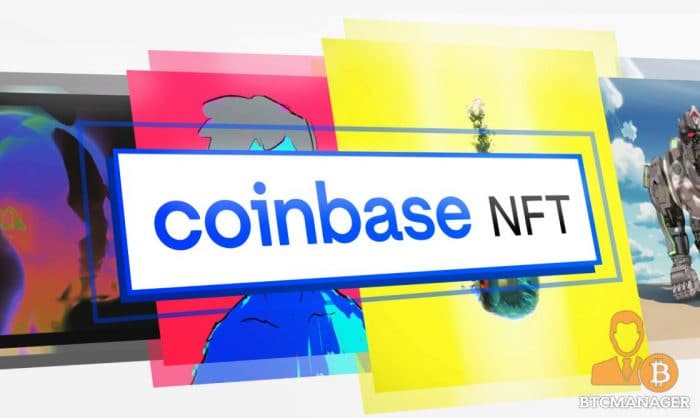 There are a variety of digital currencies available on its platform, and trading is fee-based. This user-friendly platform requires a minimum deposit before users can trade. That is a great platform for finding the best crypto investments. Here you will find the best NFTs to invest in now.
| | |
| --- | --- |
| Fee | Amount |
| Trading fees | Commissions starting at 0.50% |
| Fee for inactivity | It's free |
| Fees for withdrawals | 1.49 % to an account in the US. |
Pros:
Offers a wide range of technical indicators
Supports thousands of pairs
Easy for beginners to understand and use
Supports a wide variety of cryptocurrencies
Earnings from cryptocurrency
Cons:
Sometimes, customer service requests are delayed
Your money is at risk.
4. OpenSea – Top-Rated Marketplaces to Find the Best NFTs To Invest In 2023

A non-fungible token can be bought and sold on OpenSea. A market for CryptoKitties was created on this exchange in 2017, but it now offers much more by entering the NFT trend. There is currently a wide range of digital assets available, including Art, domains, game items, music, and more.
OpenSea allows only Ethereum wallets to be used to buy and sell NFTs. Ethereum is the basis of OpenSea. OpenSea also supports Polygon (MATIC) and Klatyn (KLAY). In addition, Stablecoins and 241 other payment options are available on the platform.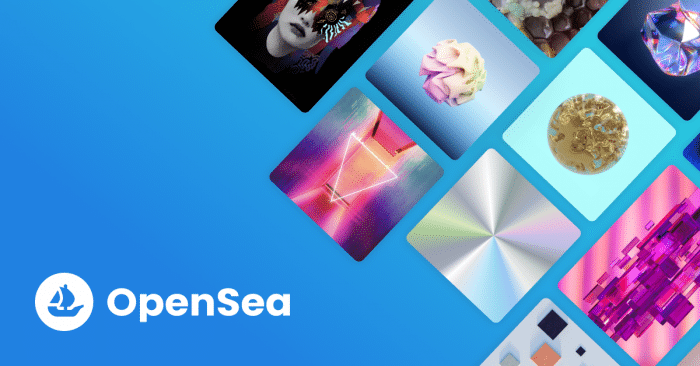 Users can purchase and sell unique digital assets through OpenSea's decentralized marketplace. Smart contracts protect the custody of NFT collectibles on the platform, ensuring the creator's work is protected. In addition, the Web3 wallet MetaMask does not require an account because it is a web wallet.
Using the Ethereum open-source blockchain and ERC1155, OpenSea verifies that NFT trading cards collectors own the assets they're listing on OpenSea. In addition, polygon blockchains allow the company to facilitate low-cost, fast trading. As a result, OpenSea NFT platforms are an excellent choice if you wonder where to find the best NFTs to invest in 2023.
| | |
| --- | --- |
| Fee | Amount |
| Trading fee | 2.5% Commission |
| Inactivity fee | Free |
| Withdrawal fee | Free |
Pros:
Competitive commission rates
A wide selection of NFT collectibles
Industry-leading security
Cons:
Only accepts cryptocurrency payments
To buy and sell on the platform, you need a crypto wallet
Your money is at risk.
5. Axie Marketplace – Revolutionary Platform to Find Gaming NFTs To Invest In 2023

Based on the fantasy creatures Axie, the game Axie Infinity can be played online. It was created in Vietnam. In Axie Infinity, players earn AXS tokens (Axie Infinity Shards). When writing this review (30 March 2021), it was stated that the website had more than 19,000 monthly active users.
An NFT from Axie Infinity Marketplace – an in-game virtual land – reportedly sold 888 ETH at CoinDesk earlier this year (9 February 2021, roughly $1.5 million).
The Axie Infinity ecosystem belongs to each player. In-game assets and NFTs can be exchanged for digital currencies. Considering that the game revolves around imaginary creatures, it is similar to an imaginary pet universe. In order to begin, each player must have three axes.
Characters and items of the Axie Infinity ecosystem are the only items available on the Axie Infinity Marketplace. If you'd like to display a digital art motif on your living room wall using your iPad, you'll need to look elsewhere.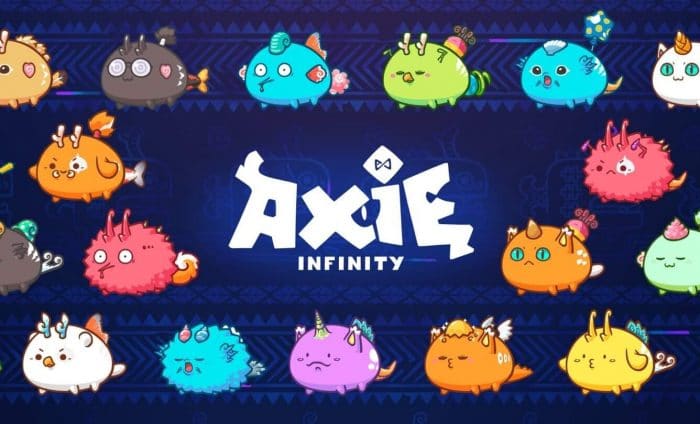 The seller pays the marketplace 4.25% of the transaction price (but not the buyer). Therefore, if you sell an Axie Infinity NFT for 100 USD, you will only receive USD 95.75. The remainder of the sale price will go to Sky Mavis, which developed Axie Infinity. In addition, starting in 2021, holders of AXS tokens will also receive rewards from The Community Treasury.
Buyers only need to consider gas fees. Depending on the vehicle's speed, fees are divided into four categories: Slow, Standard, Fast, and Rapid. In addition, fees vary depending on the transaction type and category. Below is an overview. If you wonder where to buy NFTs of Axie Infinity, Axie Marketplace is the most efficient NFT Marketplace to find the best NFTs to invest in and even cheap NFTs to invest in.
| | |
| --- | --- |
| Fee | Amount |
| Trading fee | 4.25% Commission |
| Inactivity fee | Free |
| Withdrawal fee | Free |
Pros:
Earn by playing
Available for desktop and mobile
Build, collect, and raise your way through an expansive universe
Arguably the most successful video game ever based on NFT
Could earn a substantial amount of cryptocurrency
Cons:
To play the game, you need 3 axies
Only Axie infinity and Ethereum are accepted
Commission on sales on marketplace
Your money is at risk.
How To Invest in NFTs – Fee Comparison
| | | | |
| --- | --- | --- | --- |
| Platform | Trading fee | Inactivity fee | Withdrawal fee |
| NFT Launchpad | No service fee | Free | Free |
| Binance | Commission, starting from 0.1% | Free | 0.80 EUR (SEPA bank transfer) |
| Coinbase | Commission, starting from 0.50% | Free | 1.49% to a US bank account |
| OpenSea | 2.5% Commision | Free | Free |
| Axie Marketplace | 4.25% commission | Free | Free |
Best NFTs to Invest In
If you are wondering which NFTs to invest in or what NFTs should, you invest in? We have some of the best NFTs to invest in 2023, due to their rarity and performance through the last year.
1. Lucky Block
The Lucky Block NFTs were minted on March 19th, 2022 and are currently available at NFT Launchpad.com for 3.75 wBNB.
The price of Lucky Block's native token LBLOCK has increased 70x since its debut on Pancakeswap DEX on January 26th, 2022, to its current ATH. Despite the recent correction of the cryptocurrency market, it's still at around 25x.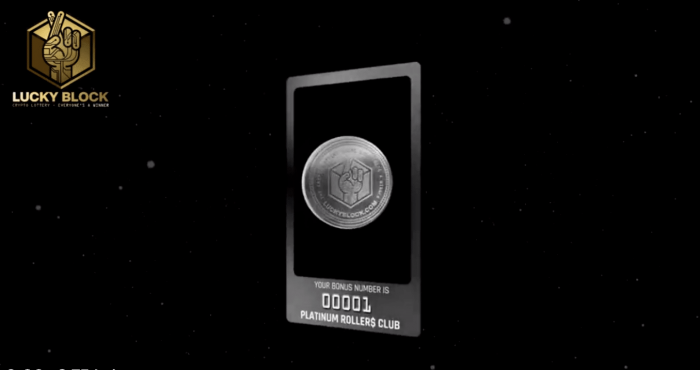 LBLOCK holders are also eligible for daily lottery draws and receive part of the jackpot prize pool – NFT holders can also influence the direction of the crypto lottery project.
It comprises 10,000 NFTs arranged into video files, 25 rares, where any jackpot winnings are multiplied by 2x. Additionally, one NFT buyer wins a Lamborghini.
Join the official Lucky Block Telegram channel with over 44,000 members.
Your money is at risk.
2. Silks.io
A collection of 10,000 Silks Genesis Avatars in race suits exists in the Silks Metaverse as a patiently waiting collection of NFT. By bridging the gap between the real world and the crypto world, Game of Silks breaks down the barriers of NFT folklore. Avatars, Horses, Lands, and Stables are all part of the rich and diverse Metaverse of the Silks NFT. Horse-riding avatars are now available for sale on the allowlist starting March 15th, 2022.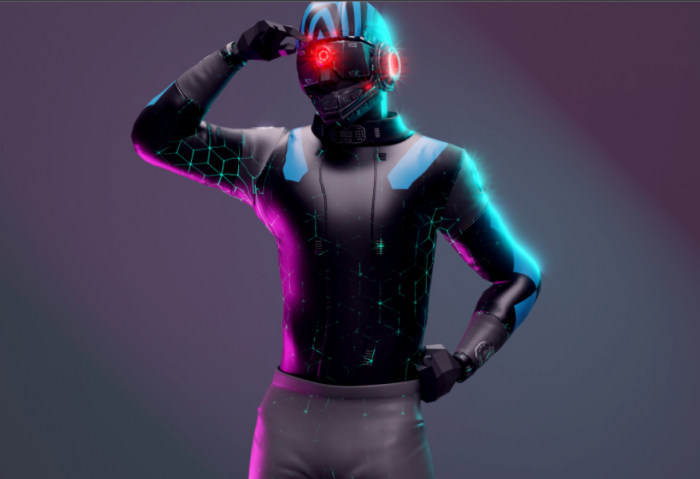 As Silk Genesis Avatars, they will participate in Metaversal horse races online. In addition, they will earn their holders Fungible Tokens as rewards for their efforts, contributing to the ever-growing economy of P2E.
Your money is at risk.
3. Yubo
If you're familiar with NFTs or NFT art styles, you'll see many have a vintage, pixelated style that some view as a nostalgic throwback to video games from the 80s and 90s. Among the first OG collections to adopt the retro art look, the CryptoPunks were one of the first.
Yubo, a well-known social media app where buyers can use these artworks as avatars, is launching a new art project called Randos. Join the Yubo Randos Discord and meet over 21,000 people.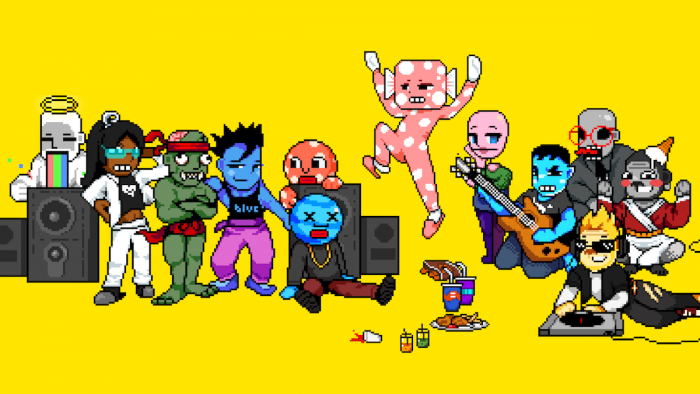 Since its launch in 2015, Yubo has grown to over 50 million registered users worldwide, many of whom will be in the younger generation and interested in crypto, NFTs, and NFT crypto art in all formats.
Each Rando's character is an NFT with a unique style and attributes. The total number of Randos NFTs is 10,000 with a price of 0.1 ETH per NFT.
Your money is at risk.
4. Lazy Goats
Lazy Goat has gathered different people in the crypto space to create a unique NFT community. As a Lazy Goat owner, you can get entry to our one-of-a-kind metaverse, join the Grass club, and enjoy several club perks and benefits.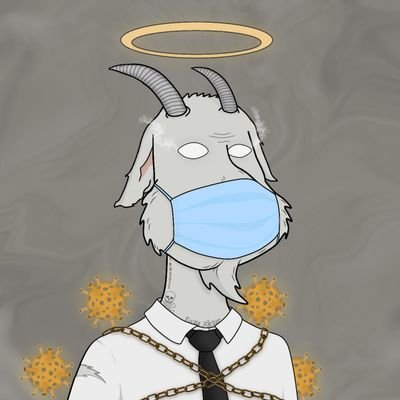 The first 888 NFTs minted will cost 40 USDT worth of MATIC, and the remaining 8888 will cost 50 USDT worth of MATIC, resulting in a total of 9776 NFTs released.
Your money is at risk.
5. Punk Dogs
The Punk Dog is a collection of NFTs (Non-fungible Tokens). A blockchain-based collection of digital artwork. The Punk Dog consists of 957 NFTs in total. The Punk Dog NTFs are currently in the wallets of two owners.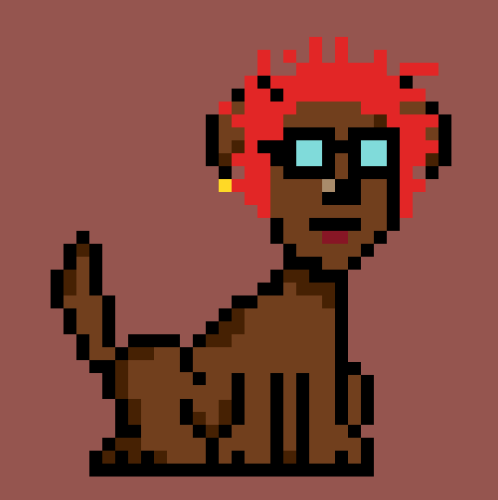 There are 1,000 pieces of art in the Punk Dog. On the Ethereum Blockchain, there is a diverse collection of NFTs. Their products are thoughtfully designed, carefully selected, and impeccably shaped. You also get inclusion in the gang when you own a Doge Token.
Your money is at risk.
6. Space Apes
Space Apes is a collection of NFTs (Non-fungible Tokens). They are digital artworks stored on the blockchain. Space Apes has 494 NFTs in total. Space Apes NTFs are currently in the wallets of five owners.
On the Ethereum Blockchain, SpaceApes are 2,000 randomly generated NFTs. On September 7th, OpenSea listed the first 100 apes in stealth. A month from now, the 1,900 remaining brethren will join their mission with just one objective, mind-traveling too to the moon.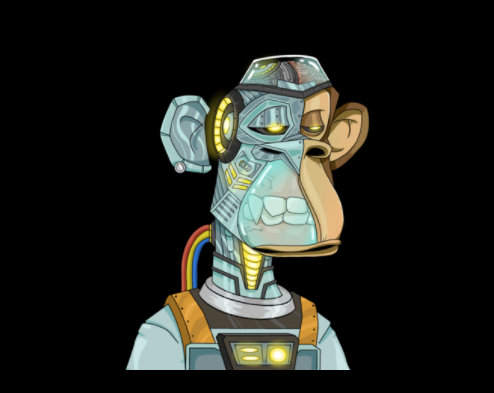 The team is working tirelessly to enhance the project's utility features further. You get into the SpaceApes ecosystem by holding a SpaceApe!
Your money is at risk.
7. Great Ape Society
The Great Ape Society is a collection of NFTs (Non-fungible tokens). In addition, the Great Ape Society is a collection of blockchain-based digital artwork. The Great Ape Society has a total of 10.000 NFTs. There are currently 4542 owners with at least one Great Ape Society NTF in their wallets.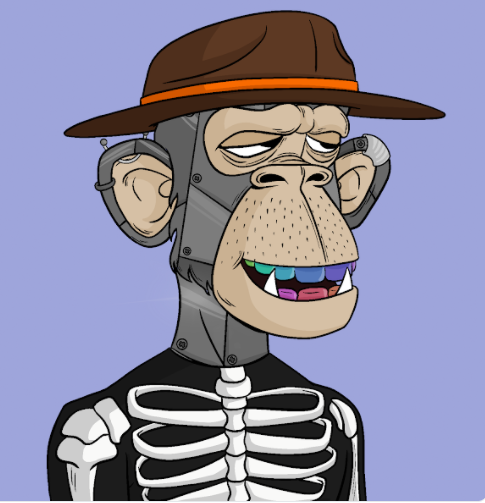 In the Great Ape Society's history, Great Ape #3675 has been the most valuable NFT sold. 873.4 dollars was paid for it on 2022-03-20 (14 days ago).
Your money is at risk.
8. Flyfish Club
New York-based VCR Group now offers NFT services for its clients. As part of the company's launch of its private dining club in NYC, known as the Flyfish Club, the company is holding a live token sale. Membership is by invitation only.
According to the company's announcement, members of the seafood restaurant must buy their membership through the blockchain. These memberships will be sold in the form of NFTs.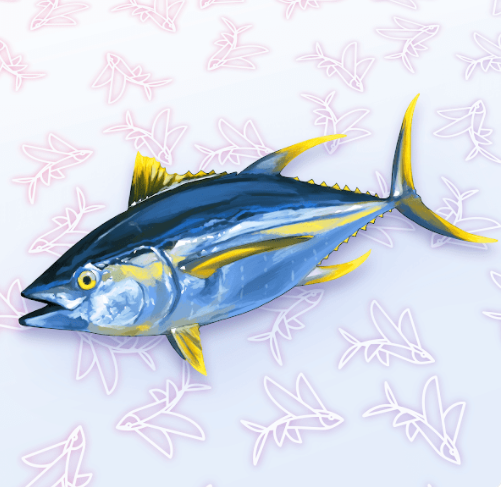 The VCR Group has explained why it has chosen to use NFTs. According to the announcement, we can provide special experiences to our members by utilizing NFTs. In addition, FFC will be able to deliver a lasting and exceptional product as a result of NFTs by creating new modern financial models."
There aren't many restaurants offering crypto-related services, but Flyfish Club is one. Restaurants are exploring the NFT and cryptocurrency niche to attract a new customer base.
Your money is at risk.
9. World of Warlus
A collection of non-fungible tokens (NFTs) is called World of Walrus. In addition, blockchain-encrypted artwork is collected under World of Walrus. A total of 106 NFTs are available in World of Walrus. There are currently 6 owners with at least one World of Walrus NTF.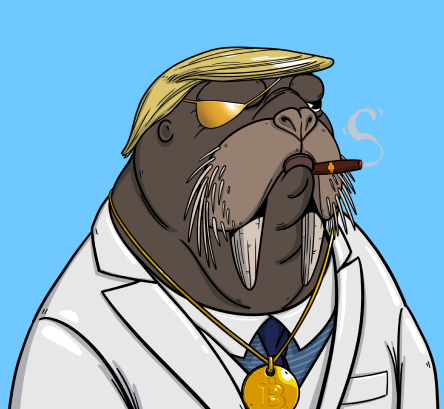 Walrus #104 was the most expensive NFT sold in the World of Walrus line. On 2022-04-01 (2 days ago), it sold for $65.6. Walruses are created programmatically and are all unique. They have an 18 000 000 chance of existing.
Your money is at risk.
Other NFTs to Invest in the Long-Term
How to invest in NFTs is not an easy matter considering that the investment is not low at all, but here we have prepared for you some of the best NFTs to invest in the long-term
1. CryptoPunks – Larva Labs
CryptoPunks started in 2017 as one of the first non-fungible token projects on Ethereum. A maximum of 10,000 punks could be collected. Each punk was generated algorithmically. Besides humans, there are several other species of punks. Among the punks, 9 are Alien punks, 24 are Ape punks, and 88 are Zombie punks. The auction of Alien Punks fetched over $8 million. If you are wondering how to invest in NFTs, this project could be considered one of the best NFTs to invest in.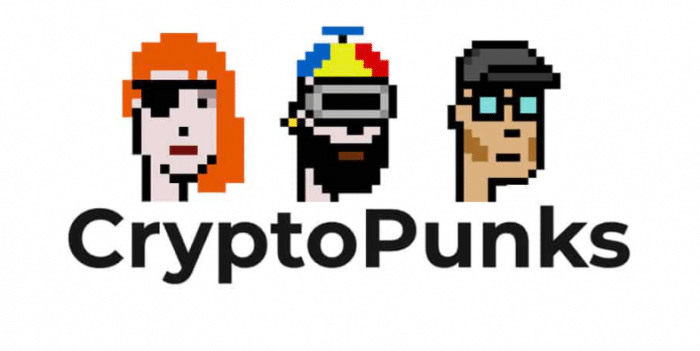 2. Axie Infinity – Highest Volume of 2021
In the popular blockchain-based game Axie Infinity, the creatures are called axes. Playing the game requires three Axies, so as the platform attracts more users, the price of Axies will naturally rise. Prices for axes vary depending on their attributes, but you can pick one up for around $200 today. So if you are wondering how to invest in NFTs, this project could be considered one of the best NFTs to invest in.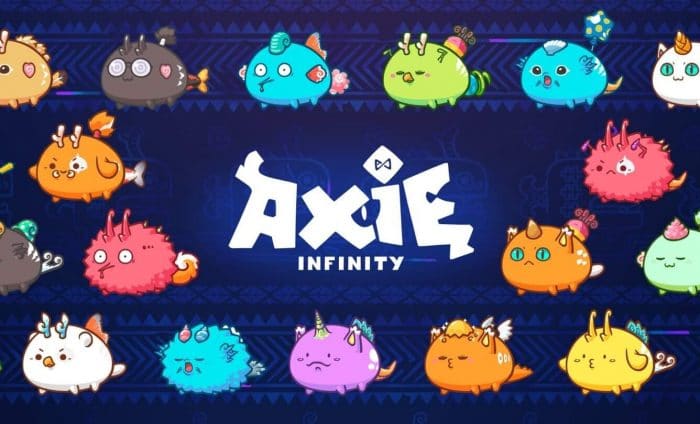 3. Bored Ape Yacht Club – Yuga Labs
A similar phenomenon to CryptoPunks uses NFTs as online avatars by Bored Ape Yacht Club members. Cartoon apes are available with different attributes and rarities, and the cheapest one costs 75 ETH ($250,000). A few months ago, you could purchase an Ape for about 1 ETH, making it one of the fastest-appreciating collectibles in the industry. BAYC airdropped token holders Bored Ape Kennel Club (BAKC), and Mutant Ape Yacht Club (MAYC) NFTs have accumulated floor prices of 6 ETH and 15 ETH, respectively, since its inception. In addition to exclusive events, Bored Ape Yacht Club also hosts private concerts in New York City, like one featuring The Strokes and Lil Baby. If you are wondering how to invest in NFTs, this project could be considered one of the best NFTs to invest in.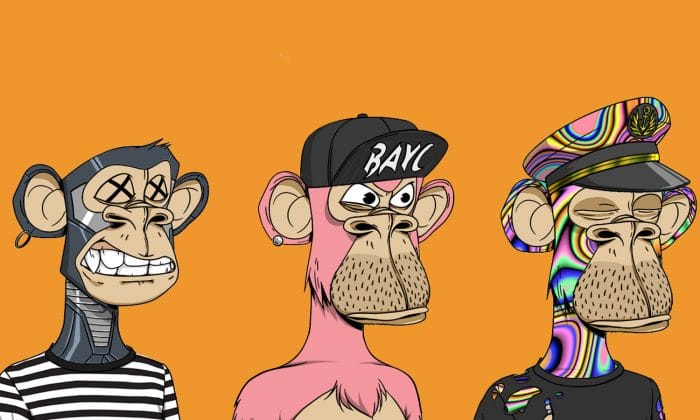 NFTs to Invest in the Short-Term
How to invest in NFTs also involves the wish for earnings so that some projects could work faster than others. Therefore, we have prepared for you some of the best NFTs to invest in the short term.
1. VeeFriends
The entrepreneur behind VeeFriends is none other than Gary Vaynerchuk. Gary is the Chairman and CEO of VaynerX, the owner and creator of VeeFriends, and the founder of VaynerMedia. VeeFriends token holders gain access to Gary V's multi-day super conference with a VeeFriends ticket.
VeeCon is the world's first NFT ticketed conference. VeeCon is a community gathering that brings VeeFriends token holders together to form lasting bonds, share ideas, and learn from one another. If you are wondering how to invest in NFTs, this project could be considered one of the best NFTs to invest in in the short term.
2. Crypto Baristas
During the first season of Crypto Barista, 60 caffeine-loving characters will help open the World's First NFT-funded café.
All future cafes and websites will offer caffeinated perks to Crypto Barista owners. A 15% fund is also set aside from the project's revenue for future use in the coffee industry by the owners. There are several possibilities for the Barista Bank, including supporting charitable organizations in the coffee space, advancing Crypto Barista, or starting something new.

The Coffee Bros. Crypto Barista project addresses the three components often lacking in many NFT projects: governance, community, and ownership. The project will launch a new endeavor within the coffee industry during each season while providing perks and governance to all holders. If you are wondering how to invest in NFTs, this project could be considered one of the best NFTs to invest in in the short term.
3. Moon Boyz
The Moon Boyz are a group of 11,111 unique characters on the Ethereum Blockchain. NFTs come with full membership to an ever-growing community and excellent utilities.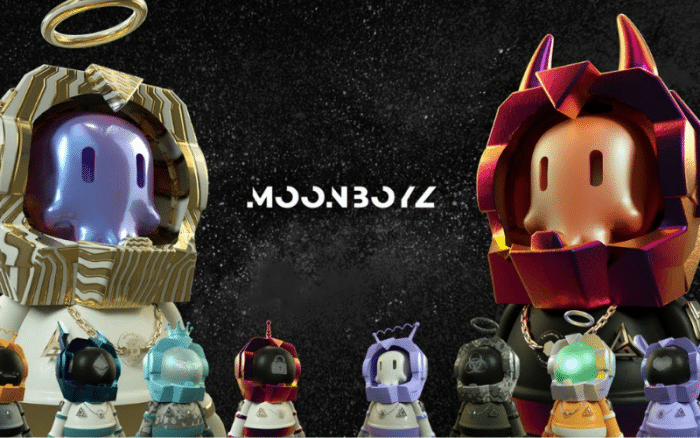 The Moon Boyz project is ever-evolving, and its Phase 1 roadmap includes the following:
Moon Boyz Party (for owners of the rarest characters)
Holders receive exclusive merchandise
Access to a private club
If you are wondering how to invest in NFTs, this project could be considered one of the best NFTs to invest in in the short term.
How to Build a Good NFT Investment Portfolio
How to invest in NFTs also requires an excellent NFT investment portfolio. This exciting and growing market offers many easy ways to invest in NFTs and create your modern art portfolio. However, there are still many directions this market can take, which makes buyers' choices integral to the shaping of this market. What NFTs to invest in could be approached better by following the next steps:
Road Map Or White Paper
An NFT Roadmap communicates the long-term benefits of an NFT project you are considering by mapping out its goals and strategies. Usually, NFT roadmaps include key project milestones, short- and long-term goals, and growth plans. That is similar to regular businesses. The vision and mission must be clear. It is important to consider how it is built and how much effort was put into putting it all together. Can their goals be achieved? Listen to your gut. If it doesn't seem right, it probably won't work.
Founders
For a project to succeed, founders and creators are vital. When investing in a non-fungible token, realizing the important thing is investing in the people behind it. Transparency is essential. To build trust with their potential investors, the founders of these projects need to be transparent. Transparency can clarify what the project is and how it will be accomplished. Once you've poked around, ask yourself if this is the type of project you would like to be a part of. Do they intend to flip the property quickly, or are they in it for the long haul?
Social Presence
We should pay attention to this despite it being a no-brainer. Projects without visibility will fail to find owners, which means social media presence is of the utmost importance – not just how many people back the project, but also their tone and activity. So first, follow their social media accounts to see how many followers they have. Then, monitor their followers' activities and engagement on social media.
Community
There's a lot of community-driven activity on the NFT marketplace. Good projects will attract a good community. Usually, the most successful projects are the ones with the most engagement. An NFT is more than just owning Art, it is part of a culture that has developed, and that culture has created a following. A prime example of this is the Bored Ape Yacht Club. As a result, their merchandise has become a part of a culture where people wear it with pride.
If a project has a great community, it will be passionate about. Therefore, it should indicate that the project has a good chance of succeeding.
Reach
The final element to consider is the project's reach. Followers are a great way to see how popular a project is. It is usually not a good sign for a project to have just a few followers, and you may want to stay away from it.
When many people follow a project, it usually means they are willing to put their image on the line that they worked on for years. That indicates that the project is legitimate.
Risks of NFT Investing
How to invest in NFTs also requires knowing the risks around them. NFTs are great, but you can't ignore the risks that come with them, just like in any other area of life. So you might think twice before buying one after reading these thoughts.
1. You Might Get Scammed
Traditionally, e-commerce has been somewhat of a gambler's game. We have a hard time verifying the authenticity of the deal if we haven't picked up the product from the shelf ourselves. That's why reputable online sellers, like Amazon, have risen to the level of omnipotence they now hold.
The internet resembles the wild west when you can't identify and trust someone. You can get scammed in many different ways:
False marketplaces
Fake sellers (they often impersonate real artists and sell copies of their work for a fraction of the price of the original)
Unverified sellers
Buyers will be concerned with all of the above, but what about investors? Angel investors should be particularly attentive to fraudulent projects and less-than-trustworthy "artists" trying to get rich quickly.
Do not pursue anything that seems too good to be true or too cheap. There will, however, always be people trying to get ahead nefariously in the e-commerce world, where capitalism reigns supreme.
2. NFTs Are Bad for the Environment
Although cryptocurrency has transformed many aspects of our lives, it can't be ignored that the industry has a negative impact on the environment. This blockchain data is generated by extremely powerful and constantly running computers.
One enterprising team even quantified how much energy these proof-of-work concepts consume. Mining cryptocurrency is more environmentally damaging than mining copper, gold, or platinum. In addition, they estimated that crypto-mining alone contributed between 3 million and 15 million tons of CO2 to our current environmental situation between January 2016 and June 2018.
3. NFTs Aren't Art, and They Don't Protect Artists
According to students of the old school of modern art, the Van Goghs and Dals of our time never made it to the public because of laziness. That is sort of true, but money is the culprit, not work ethic.
There is certainly an element of luck involved in the world of NFTs. In 2021, for instance, the owner of the Doge puppy probably didn't expect that a random picture of her dog would be worth more than $4 million. Of course, it is certainly possible to argue that the same concept applies equally to the world of art as it exists today, but it does not have to.
Taxes and Regulations Regarding NFT in the US
NFTs are not regulated by the federal government directly, but some states have passed laws that apply to them. FinCEN's guidance does not specifically address NFTs, but it has published general guidance regarding the relationship between virtual currencies and FinCEN regulations that may apply to NFTs.
Conclusion
There can be no doubt that NFTs are here to stay. The number of new projects keeps growing as more and more companies step up to the plate. In addition, platforms like social media, influencers, and even large companies like Budweiser are beginning to adopt NFTs into their business models.
Choosing the right NFT project for your long-term investment portfolio is not easy and will take some time. So don't spend more than you can afford to lose: find what you like, do your research, and don't go overboard.
Cryptocurrencies are volatile and come with zero certainties. It will take a combination of hype, fame, virality, rarity, and many other factors for your NFT purchase to go up in price. However, if you manage to find very rare items early on and the collection goes viral, you have a good chance of making a great profit.
Binance – Overall Best Marketplace to Buy NFTs in the US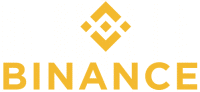 Your money is at risk.
FAQs
How much to invest in NFTs?
How many people are investing in NFTs?
Can I invest in NFTs if I'm a US citizen?