Best NFT Apps in the US – Compare Top 10 Apps to Buy NFTs
Fact Checked
Everything you read on our site is provided by expert writers who have many years of experience in the financial markets and have written for other top financial publications. Every piece of information here is fact-checked. We sometimes use affiliate links in our content, when clicking on those we might receive a commission - at no extra cost to you. By using this website you agree to our terms and conditions and privacy policy.
Disclosure
The investing information provided is for educational purposes only. Trading platforms does not offer advisory services, nor does it recommend or advise investors to buy or sell stocks, securities or other investment vehicles. Some or all of the products displayed on this page are from partners that compensate us. It may influence the products we cover and the location of the product on the page. Nevertheless, our research and analysis is unaffected by our partners.
Non-fungible tokens (NFTs) are gaining mainstream acceptance. The number of NFT traded has risen by over 700% from the previous Q3 in 2020 to around $10.67B, according to data from DappRadar.
In this guide, you will be able to find out which is the best NFT apps to trade these unique assets and how to get started with zero commissions.
Best NFT Apps List 2023
NFT Launchpad – Best NFT App Option For Traders and Creators Alike
OpenSea – Most Famous NFT App For NFT Trading
Axie Marketplace – The Best NFT App for Axie Trade
Larva Labs – Popular NFT App for CryptoPunks
NBA Top Shot – The Best NFT App for Basketball Clips
Rarible – A decentralized NFT marketplace for collectors
SuperRare.co – The Best NFT App For Unique Digital Collectibles
Atomic Market – An App for Shared Liquidity
Foundation – An awesome NFT app for royalty-based sales
Aavegotchi – An app for DeFi-staked digital currencies
MakersPlace – NFT's best app for exclusive creator content
Best Apps To Buy NFTs Reviewed
Here you can check the best NFT apps available today:
1. NFT Launchpad – Best NFT App Option For Traders and Creators Alike

NFT LaunchPad is an NFT app where buyers, sellers, and miners can buy, sell, and mint NFTs. Due to its multi-chain capabilities, NFT LaunchPad supports NFTs on the Binance Smart Chain (BSC) and Polygon blockchains.
NFT LaunchPad offers a variety of features and services and has a rapidly growing community, unlike many NFT Platforms.
For anyone curious about NFTs, the NFT LaunchPad offers a simple and intuitive interface. In a safe and secure environment, you can mine your own NFTs, set your royalties, and create exclusive collections. Become a member today!
A variety of digital assets can be found on the NFT market on NFT LaunchPad. NFT LaunchPad, which has been generating a lot of buzz lately, is the only place to buy Lucky Block NFTs.

The NFT LaunchPad is an ideal solution for creators who would like to mint NFTs themselves. This platform streamlines the entire process, so you can focus on what's most important – making money.
You can create NFTs simultaneously in multiple formats including MP4 using the NFT LaunchPad. You will be up and running within minutes with NFT LaunchPad.
With NFT LaunchPad, anyone can take advantage of the incredible possibilities presented by NFTs, thanks to its easy-to-use platform.
Wrapped BNB (WBNB) is the currency that NFT LaunchPad uses almost exclusively, and it can be obtained from several crypto exchanges. To get started, you need to buy Wrapped BNB and connect your MetaMask wallet. To ensure the best experience for users, the NFT LaunchPad team constantly adds new features and supports other wallets, including Trust Wallet.
Your money is at risk.
2. OpenSea – Most Famous NFT App For NFT Trading
OpenSea is an excellent site to start exploring the world of digital collectibles for those who are brand new to it. DappRadar estimates that the platform is the most popular NFT app for unique token sales, with an average of over $9.3 billion in token sales so far. The NFTs in OpenSea also offer a wide variety of products, such as in-game items, artwork, music, and GIFs, which you can purchase.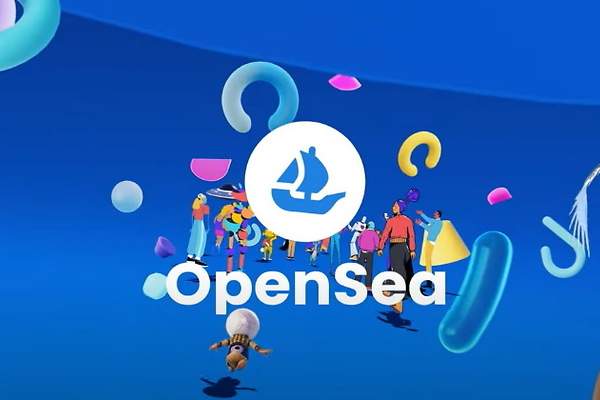 Both creators and collectors will find OpenSea appealing. Users of the app laud its user-friendliness and its suitability for beginners. NFT creators can quickly create and sell digital artwork in minutes by auction model or selling at a fixed price. NFT collectors are not left behind as well. Customers can choose from a large NFT library, including digital arts, rare cards, virtual worlds, and many other items.
3. Axie Marketplace – Best NFT App For Gaming
An additional NFT app to buy a collectible NFT piece is Axie Marketplace. The Axie Marketplace, which is based on the Ethereum and Ronin blockchains, facilitates the buying and selling in-game tokenized characters called Axies. Due to its innovative style of allowing gamers to be partial owners of the NFT gaming platform, the protocol has gained remarkable acceptance as a market hub for Axie Infinity. Markets on Axie Marketplace trade exclusively with Axie characters and, to date, have accounted for more than $2.64 billion in Axie sales.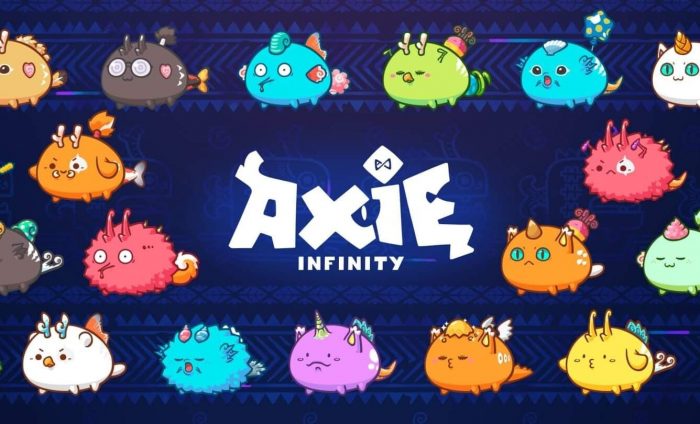 There is no doubt that Axie NFT app is rapidly becoming a fan favorite, with the development team noting that 1.5 million users log in to the platform each day. Although the platform is not the most user-friendly on the planet, it has continued to grow despite the challenges inherent in using the platform. It is expected that each player will have a minimum of 3 Axies, which currently sell for hundreds of dollars in order to be able to compete.
On the other hand, Axie Marketplace is still a top choice for many players, even now when the Pandemic has just begun, as it has become a source of income for many of them.
4. Larva Labs – Popular NFT App For CryptoPunks Purchases
Are you looking for how to buy NFT tokens? Then Larva Labs is the place for you to start. It runs on the Ethereum network. The app offers some of the first digital collectibles on the platform that you can buy and sell. Additionally, the app offers popular mint collectibles such as CryptoPunks on mobile devices. It consists of 10,000 randomly generated characters, each with unique quality and characteristics.
These NFTs were initially given away for free, but since then have accumulated millions of dollars in sales value.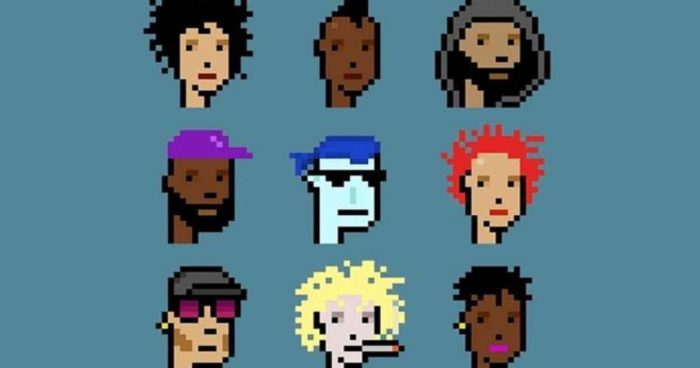 It has been estimated that Larva Labs, CryptoPunks, and DappRadar have sold $1.49 billion worth of NFTs, according to data from DappRadar. In addition to the CryptoPunks project, Larva Labs also runs an NFT game called Road Trip, autoglyphs, and an android NFT service. Furthermore, Larva Labs features another promising project known as Meebits – this is a voxel-based NFT platform with unique tracing capabilities and an Android launcher known as FlowHome.
Despite that, CryptoPunks has been the standout star of the NFT app, with the most expensive Punk selling for $7.6 million.
Unlike many of the best NFT apps, Larva Labs allows you to buy with the Ethereum-based MetaMask wallet.
5. NBA Top Shot – Best NFT App For In-Game Basketball Clips
A top NFT app for the UK to buy at the moment is NBA Top Shot, a blockchain-based app built on the flow blockchain.
In conjunction with the Axie NFT app, it only supports in-game video clips of the National Basketball Association (NBA) championships. In this case, it is specific to basketball clips, and buyers get tokenized digital trading cards featuring the basketball clips. In addition, it is possible to resell clips that are purchased on the platform's marketplace by using the user's verified wallet.
Having the ability for users to create an account and make purchases has made NBA Top Shot a remarkable success. In addition, the option to sign up with your Google account makes it very convenient for anyone to use.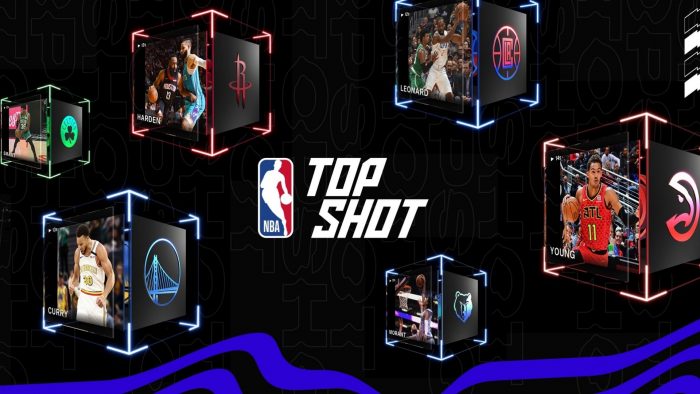 Besides the traditional ETH currency, the NFT platform also supports various other payment options besides ETH. For example, the application allows users to pay for in-game clips with a crypto wallet, a user-generated Flow wallet, or a credit card.
Since its release, the NBA Top Shot NFT app has raked in over $710 million in total NFT purchases, and it is estimated that more NFT sales will come in as more members of the basketball community open up to the concept.
6. Rarible – Decentralised NFT App for Artists
In a significant departure from the centralized, traditional model of several other NFT apps, Rarible is a community-driven, community-owned, and community-driven NFT app that enables consumers to look for, buy, and sell exclusive digital collectibles such as short videos, art, cards, cartoons, and many other things.
Rarely is a platform that thrives on its user-friendliness and makes it easy for anyone to set up a creative account or purchase with the platform.
Rarible recently launched a feature that allows lazy minting on the Ethereum network, boosting creativity and cutting down on high gas fees of minting on the blockchain.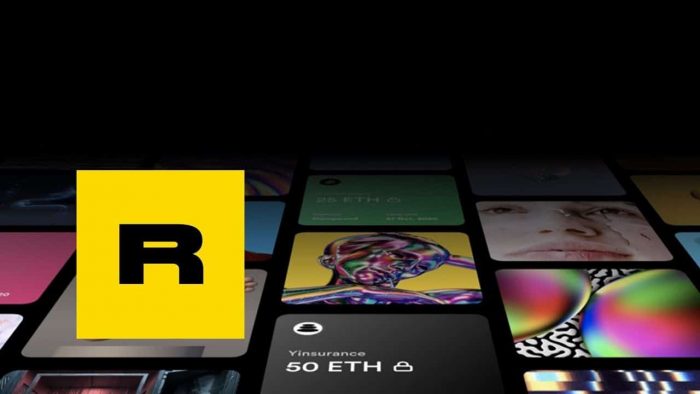 The feature allows the buyer to pay gas fees for the NFT collectibles that they are interested in. NFTs are listed on Rarible like other NFTs, and they are stored on secure, decentralized storage until a buyer indicates an interest in purchasing an NFT. In the current situation, the NFT will be minted at the point of purchase, whereas the buyer is responsible for the gas fee.
In the Rarible NFT application, users are rewarded with their RARI governance tokens. These tokens are ERC-20 tokens. In addition, several popular wallets are supported, including MetaMask, Coinbase, MyEtherWallet, and WalletConnect. In accordance with data from DappRadar, Rarible currently has an overall trading volume of over $232,15 million.
7. SuperRare.co – Top NFT App For Unique Digital Collectibles
A new NFT app called SuperRare looks at making the creation and collecting of NFTs a social project.
With more than $158 million in recorded sales, it is the sixth most popular NFT app. In addition, this website features top-quality digital collectibles, such as art, short video clips, and 3D NFT works.
The SuperRare NFT app is also easy to use and supports wallets like MetaMask, Fortmatic, and WalletConnect. However, given the peculiar way NFTs are added to its platform, it is one of the most difficult NFT apps to mint on.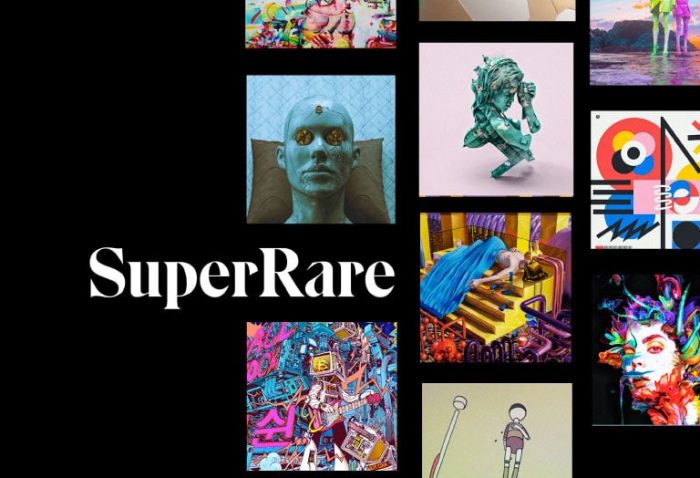 The SuperRare team reviews each of the NFTs submitted to the platform to ensure the quality of the NFTs.
For their works to appear on the site, creators must pay a hefty 15% commission. However, the most important thing to point out is that SuperRare offers a royalty program that pays creators a percentage of future sales of their NFT artwork.
As with Rarible, SuperRare also offers an ERC-20 token called $RARE that can be used for activities related to governance.
8. Atomic Market – NFT App For Shared Liquidity
Atomic Market stands out from several of these top NFT apps as an outlier.
For starters, it is built on a popular Ethereum rival protocol known as EOSIO, which offers a low-cost, energy-efficient, and highly scalable framework for developing decentralized applications (dApps).
This app is peculiar since it almost functions like a shared liquidity platform for digital collectibles. As a result of the shared liquidity model, all projects listed on a particular NFT market will be visible on all other NFT markets.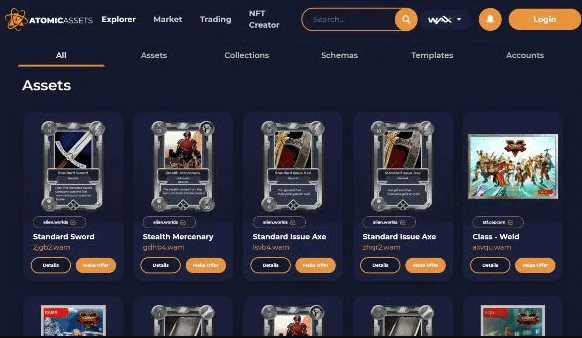 With Atomic Market, which functions as an aggregator for the NFT subsector, Atomic Market currently occupies the seventh spot on the top ranking of NFT apps. Over the past two years, its NFT sales have averaged over $118.21 million. Atomic Hub is an online marketplace where NFT enthusiasts can easily create, buy, and sell NFTs from a diverse set of sources. WAX Cloud Wallet, Anchor, and Scatter are among the supported wallets.
9. Foundation – Great NFT App To Broaden NFT Creativity
The number eight position in the NFT app ranking is Foundation, an app that seeks to open up a wider range of creative horizons for the booming NFT market.
This NFT marketplace averages $95.12 million in NFT sales every month and focuses on exclusive digital collectibles. In addition, as part of its aim to create an open playing field, Foundation maintains a platform for digital artists who have yet to make a name for themselves.
The Foundation features many of the most diverse NFT works in the sub-sector, with many works on arts, short clips, and many other topics.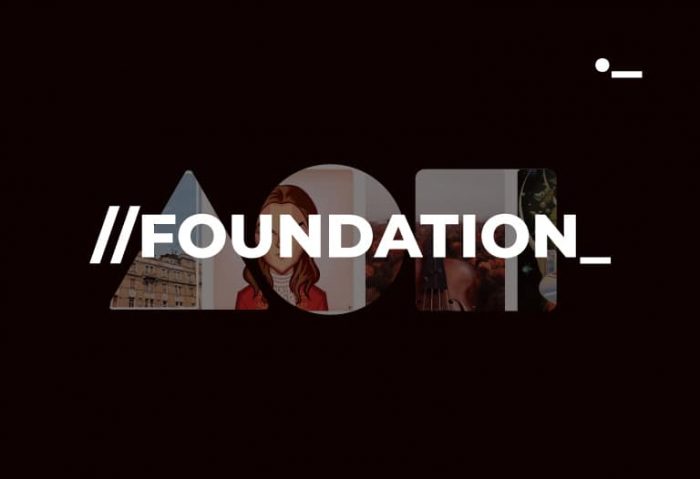 The problem, however, is that Foundation charges a hefty 15% commission for minting on their platform. Additionally, creators are able to make back some of those fees through a 10% royalty gain on the resale of their work. The supported payment options include popular options like credit cards and PayPal accounts. For deposits and withdrawals, MetaMask and WalletConnect wallets are used.
10. Aavegotchi – Top App For DeFi-Staked NFTs
It is also worth noting that Aavegotchi takes the ninth position on the list with sales of $49.43 million, on top of being a DeFi-staked digital token built on the Aave protocol. Polygon Network, which runs on Ethereum's layer-two platform, is responsible for running the system.
There are many similarities between this and an NFT game in that the players can buy Aavegotchis and equip them with in-game items.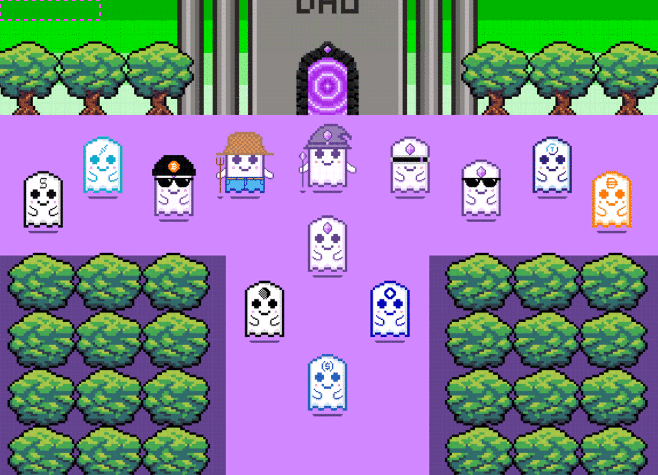 Additionally, you can use them as DeFi collateral in order to earn staking rewards, which is similar to what one finds on the best crypto staking platforms. The beauty of this game protocol is that each Aavegotchi comes with unique body color and personality, just like most blockchain-based games do.
For players to boost their Aavegotchi's kinship score, they are required to interact with their Aavegotchis. Additionally, users can collect badges and trophies that they can later use to increase the uniqueness of their NFT. In the current version of Aavegotchi, WalletConnect, Venly Wallet, and Portis Wallet are supported.
11. MakersPlace – Top NFT App For Exclusive Creator Contents
Leaders in the rapidly expanding NFT sub-sector, Makersplace is a one-stop online shop for the most exciting digital collectibles from some of the world's most innovative minds. Their record sales have come from several NFT juggernauts, such as Beeple, and major music stars, T-Pain, Shakira, and Tom Morello.
Making an account on Makersplace is extremely simple as you can either choose to use your email address, Facebook, or Google account to sign up.
In order to follow a creator, new users must first select which creators they want to follow. Three wallets are supported: MetaMask, Coinbase, and Trust Wallet, and you can use your credit card to make purchases.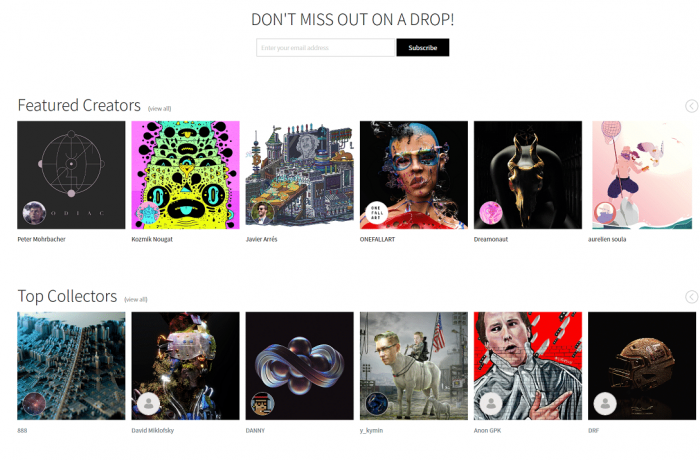 On the other hand, creators will need to request an invitation link to join the platform. There is a commission charge of 15% on Makersplace projects that are successful in being sold, and the app also provides a royalty scheme of 10% on resales.
Despite Makersplace having a lower trading volume than other NFT marketplaces, it is still a popular destination for many people, with over $25 million in NFT sales on average each year.
What is an NFT App?
Non-fungible tokens, also known as non-fungible coins, are cryptographically unique tokens stored on the blockchain with proof of authenticity. That is an extremely rare and unique digital collectible that is one-of-a-kind and incredibly difficult to duplicate. Though NFTs have a variety of uses, they are generally regarded as being more prevalent in the fields of arts, music, and gaming.
A collection of digital collectibles can be made accessible to anyone via the NFT app, allowing them to mint, buy, sell, and generate passive income from these unique assets. In addition, there is no doubt that these dApps have led to a revolution in the blockchain industry by allowing people to store valuable data easily on the blockchain.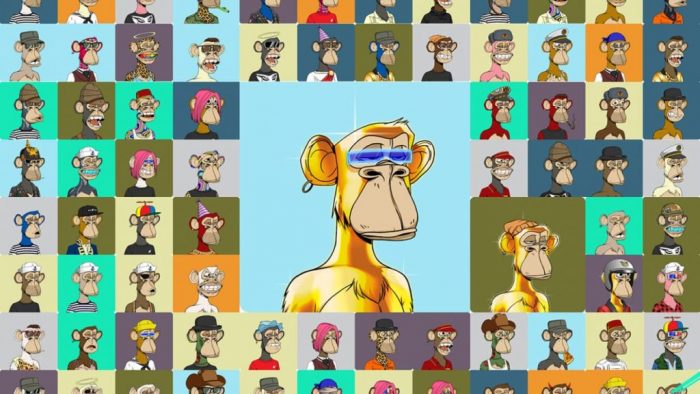 The NFT apps enable investors to invest in NFTs at a very easy pace. As well as allowing buyers to collect some of the rarest pieces in the arts and gaming circles, some of them can be used as part of a flex purchase or even resold. Those who are well versed in investing can also invest in the best NFT stocks in order to gain access to the NFT market without having to buy a token. There is no doubt that with the expanding use cases for NFTs, many see them as a key ingredient in the fast-approaching MetaVerse. These apps are considered a vehicle for the digital revolution of the future.
How do Apps for Buying NFTs Work?
Apps like NFT operate by allowing anyone to mint and trade digital collectibles on the platform. Several steps can be followed in order to operate a successful NFT marketplace.
Create an Ethereum wallet (preferably MetaMask)
Create an account with the NFT App that you wish to use
You can deposit using any of the support payment methods
You can offer (bid) or purchase the digital collectible outright
How to Buy NFTs on an App
To buy NFTs, you need to have at least $1 in your MetaMask or Coinbase wallet, in addition to the ETH. Using a reputable cryptocurrency broker is the most straightforward way to achieve this.
Social trading leader eToro is one of the most popular options when trading. NFT offers a broad collection of NFT tokens to invest in at extremely low fees compared to some popular crypto exchanges. Additionally, investors can buy other major cryptocurrencies like Bitcoin and Ripple, and Ethereum.
The majority of non-fungible tokens are purchased with Ether, the native currency of the Ethereum network. However, other coins such as Enjin (ENJ) are also accepted on popular NFT marketplaces.
To purchase Ethereum or Enjin Coin on eToro, please follow these steps:
Step 1: Sign up on eToro To Buy ETH or ENJ
The majority of non-fungible tokens are purchased with Ether – the native currency of the Ethereum network. You can buy Ethereum/Enj on eToro by visiting the official website and clicking on the Join Now button.

Don't invest unless you're prepared to lose all the money you invest. This is a high-risk investment and you should not expect to be protected if something goes wrong. Take 2 mins to learn more
In order to sign up, you will be presented with a signup form where you will be asked to enter your full name, email address, mobile number, password, and username. Additionally, you can also register with eToro by using your Google or Facebook accounts.
Step 2: Verify your ID
eToro is a regulated broker that we recommend because it is one of the best. You will need to submit a few documents to have your account verified. It is easy to upload a copy of your driver's license or government-issued identification card online. Additionally, you will need to upload a recent copy of your utility bill or bank statement to consider this loan. eToro will then verify your credentials after receiving this information.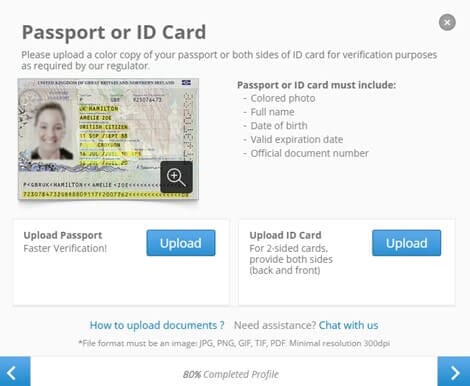 Step 3: Deposit
If you are interested in buying ETH or other NFT tokens, we recommend eToro because its deposit fees are lower than other platforms. Currently, the deposits on eToro are free, but you must deposit a certain amount in order to begin. The minimum deposit amount for US clients is $50. The payment methods that are supported are:
Bank wire transfer
Credit/debit cards
PayPal
Neteller
Skrill
Trustly
Sofort
iDEAL
Step 4: Buy ETH/ENJ
Buying ETH is the final step of the process. You have to type in 'ETH' or 'ENJ' into the search bar to make the purchase.
You can then click on 'Trade' on the first result that appears and fill in the value of ETH that you would like to buy on the order page. Finally, click on the 'Open Trade' button to complete the purchase if you are done.
In either case, the ETH will be sent to your eToro portfolio, or you can transfer it directly to your eToro wallet.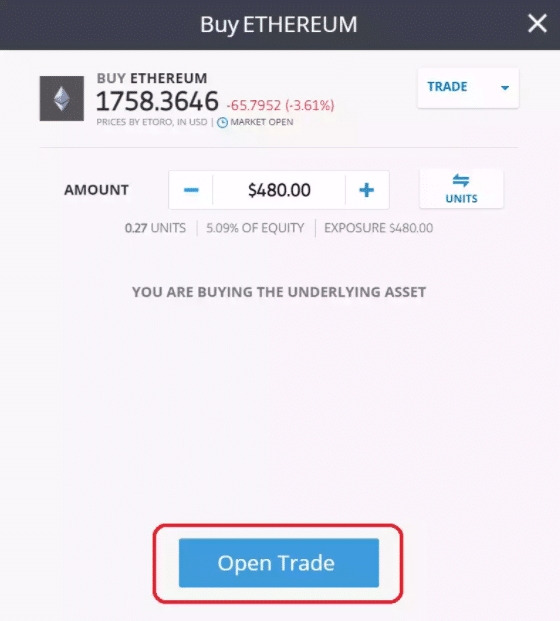 The powerful crypto wallet from eToro supports popular ERC tokens, Bitcoin, and 120 other cryptocurrencies. Moreover, you will enjoy a password recovery service that is rare in the crypto space. The recovery system ensures that you will still access your crypto funds even when you lose the backup seed phrase. It is also possible to transfer your Ethereum later on to a third-party wallet such as MetaMask or Coinbase.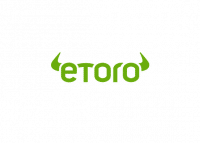 Don't invest unless you're prepared to lose all the money you invest. This is a high-risk investment and you should not expect to be protected if something goes wrong. Take 2 mins to learn more
Step 5: Choose The Best App to Buy NFTs
Having purchased ETH on eToro, you can now choose an NFT app to use after you have made your purchase.
In most cases, NFT is purchased through OpenSea, and we recommend using this platform because of its reputation.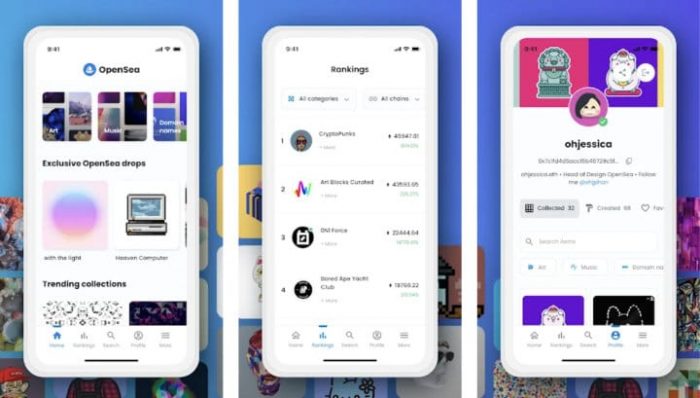 Another advantage of the protocol is that liquidity is currently flowing through it, making it possible to withdraw your funds without fear whenever you wish. Other popular NFT app choices include Axie Marketplace for buying Axies, as well as NBA Top Shot.
Sign Up
You will need to register with your chosen NFT app in the next step.
Fortunately, this step should not take much time since OpenSea only requires connecting to any digital wallet supported by it.
Buy Your NFT
When you have finished creating your account, it is time to purchase your NFT. In OpenSea, there are several categories of creators, and you can browse these directly if you know any, or you can click on the 'Explore' button to see the work of the top creators.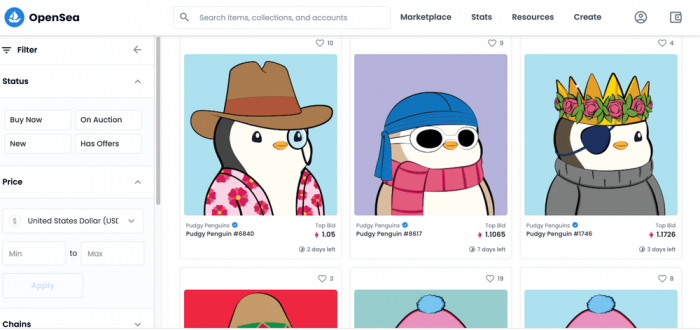 To purchase the one you want, you will need to make an offer (bid) or buy it once you have identified it. To pay for it, you can use your Ethereum holdings. The NFT will be deposited into your collection account once the purchase has been completed.
Conclusion for Best NFT App
As a result of their essential role in the evolving MetaVerse, NFTs are here to stay. Moreover, thanks to their significant impact on the future of the Web 3.0 built on blockchain technology, NFTs will have a crucial implication in shaping the future of the web.
In terms of investing in NFTs, it is considered a smart move as more individuals invest in this space.
Alternatively, you can also purchase Ethereum or your Enjin coins from a regulated broker, such as eToro. That is because you will be able to benefit from a wide array of additional features, such as low fees, the safety of funds, a good number of tradable assets, and a social platform for trading.
In addition to this, eToro is also a reputable broker that is regulated by top-tier authorities, including the UK's Financial Conduct Authority (FCA), and the Financial Crimes Enforcement Network (FinCEN) in the United States
eToro – Buy Cryptocurrencies to Acquire NFTs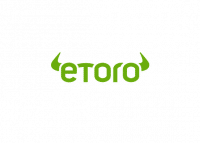 Don't invest unless you're prepared to lose all the money you invest. This is a high-risk investment and you should not expect to be protected if something goes wrong. Take 2 mins to learn more
FAQs
What is the best NFT app?
Are NFTs legal in the US?
What can I sell as an NFT?