Forex trading has always been the largest market in the world, and as trading is becoming more popular in Ireland, more and more of the country's users opt to enter the trading industry through the forex market. If you are among them, then you might be interested in learning which forex trading platform Ireland users appreciate the most, and what is the reason behind it.
That is what we will talk about today, covering the best forex trading platform Ireland for beginners, as well as a few worthy alternatives, how to use them, and finally — what things to pay attention to when choosing the best trading platform for forex.
Best Forex Trading Platforms Ireland List
If you are in a hurry to get started and you only wish for us to recommend the most reliable platforms, then check out our list of the top five best forex trading platforms Ireland:
5 Providers that match your filters
Best Forex Trading Platforms Ireland Reviewed
If you wish to learn more about these platforms, including why we suggest them as the best ones available, then you might be interested in reading our reviews and learning what makes each of them rank so highly in the sea of others.
1. eToro — Overall best forex trading platform for beginners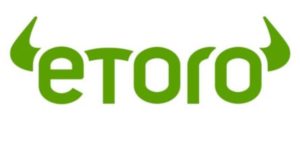 Launched all the way back in 2007, eToro is still not the oldest broker on this list, but it is without a doubt the best forex trading platform for beginners in Ireland — as well as 140 other countries where it offers its services. Over the years, the platform kept growing and adding new assets, which in turn, attracted new users.
These days, eToro has over 20 million clients, and since it is so simple and user-friendly, a large majority of them are retail traders. Another reason that traders love using eToro is the fact that it doesn't charge trading fees for any of its assets. It still has spreads that you need to pay, but commission fees are not enforced on this platform. eToro features over 50 forex pairs, as well as 2,400 stocks, 250 ETFs, 16 cryptocurrencies, and thousands of CFDs.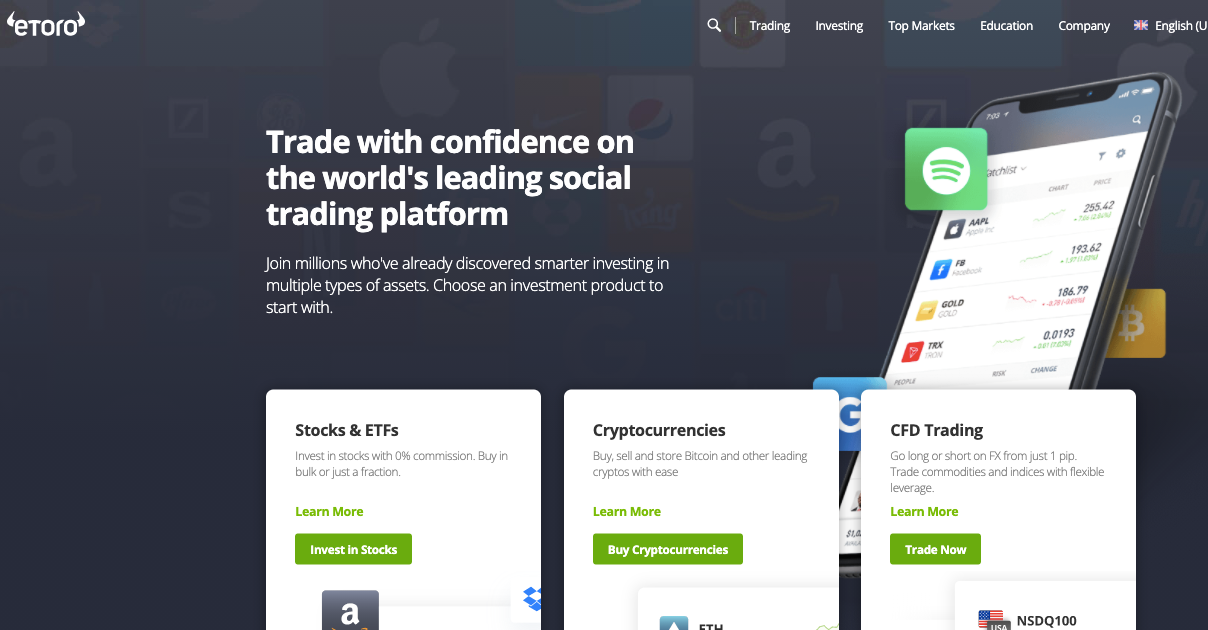 eToro also has other advantages that make it user-friendly and desirable, including the fact that it offers copy-trading and automated trading. Automated trading is fairly easy to understand — it has a software, you enter rules and parameters, and it starts trading on your behalf whenever an opportunity that fits the mentioned parameters emerges.
Copy-trading, on the other hand, is an even better feature for newbie traders, as it allows them to find an expert trader that trades in the same assets that they are interested in, and then follow them and copy their moves in real-time. This can also be done automatically, and it is a great way for new traders to make a profit without having any knowledge about how the forex market works.
Finally, eToro is also quite safe, considering that it is regulated by multiple major regulatory bodies from all over the world, including CySEC, FCA, ASIC, and others.
Pros:
Extremely user-friendly
Lets you trade forex with no commission
Over 50 forex pairs available
Multiple payment methods supported
Copy-trading feature available
Heavily regulated
Used by 20 million traders in over 140 countries
Safe and reliable
Cons:
Too simple for advanced traders
67% of retail investor accounts lose money when trading CFDs with this provider. You should consider whether you can afford to take the high risk of losing your money.
2. Capital.com — Best forex trading platform Ireland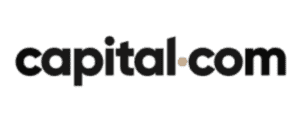 Next, we have Capital.com — a British CFD trading platform regulated by the FCA, but also available to Ireland traders. It is quite popular, simple to use, and compatible with MT4. In terms of forex pairs, it has the most pairs of all the listed platforms — as many as 160 different ones, so if you are looking for currency pair diversity, this is a platform to turn to.
The maximum leverage that it offers for retail accounts is x30, but with no commission or other hidden fees, all that users need to pay is the spread.

Like with eToro, opening an account on Capital.com is extremely fast and simple, and above all — completely free.
Pros:
Offers great analysis tools
Plenty of educational materials
Supports trading with leverage
The highest number of forex pairs on the list
No commission
Tight spreads
Cons:
All assets are only available through CFDs
No feature options trading or investment accounts
76.25% of retail investor accounts lose money trading CFDs with this provider.
3. Libertex — The best trading platform for forex with zero spreads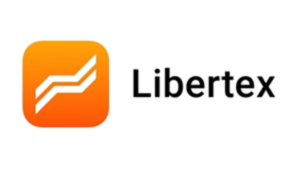 Next on the list is Libertex, which is a CFD platform that is quite popular with UK traders, so Ireland traders are likely to find it useful and enjoyable too. This platform does have fees and commissions, but they are quite low. Meanwhile, this is the only platform on the list with zero spreads. Combined with industry-leading quotes, this makes for quite an attractive offering.
Libertex offers CFDs on forex, as well as many other assets, and it is fully regulated by the UK's FCA. It even offers trading with leverage, although it is capped to 1:30 for retail accounts, in order to be compliant with the laws. Still, 1:30 is still more than enough for retail traders, especially beginners. And, thanks to the fact that it offers CFD forex, you can profit regardless of whether the price goes up or down, as long as you predict its movement correctly.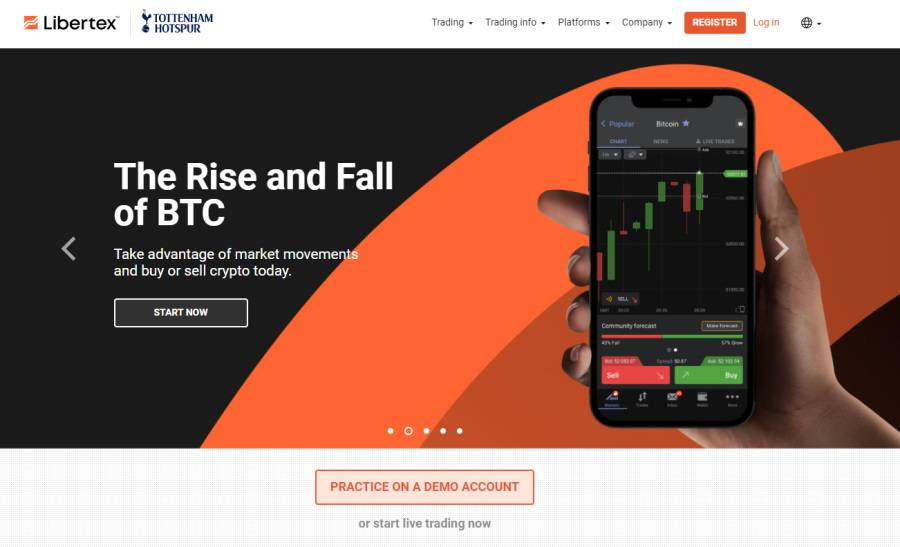 The platform lets you deposit a minimum of only 100 GBP, while minimum investments are only 10 GBP. Also, since the platform was founded in 1997, this one is officially the oldest one on the list.
Pros:
Zero spreads
Offers CFDs for a wide variety of assets
Compatible with MT4
Excellent educational resources
A broker that has been around for nearly 25 years
Low minimum deposits
Even lower minimum investments
User-friendly
Cons:
CFDs are complex instruments and come with a high risk of losing money rapidly due to leverage. 74,5% of retail investor accounts lose money when trading CFDs with this provider. You should consider whether you understand how CFDs work and whether you can afford to take the high risk of losing your money
4. AvaTrade — Very accessible and easy to use platform for Ireland traders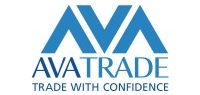 Finally, we have AvaTrade — another very popular broker service that was founded slightly before eToro, in 2006. As such, AvaTrade is a relatively new platform compared to some of the older ones, but also old enough to have plenty of experience in the trading world. Plus, the fact that it survived for this long, and that it is so heavily regulated, is evidence of its quality and reliability.
The platform allows users to deposit a minimum of only $100, which is not too bad, and it is very fast, with multiple available payment options. There are also several account types, a rich learning center, but also a high inactivity fee and slightly higher spreads for some assets, including forex.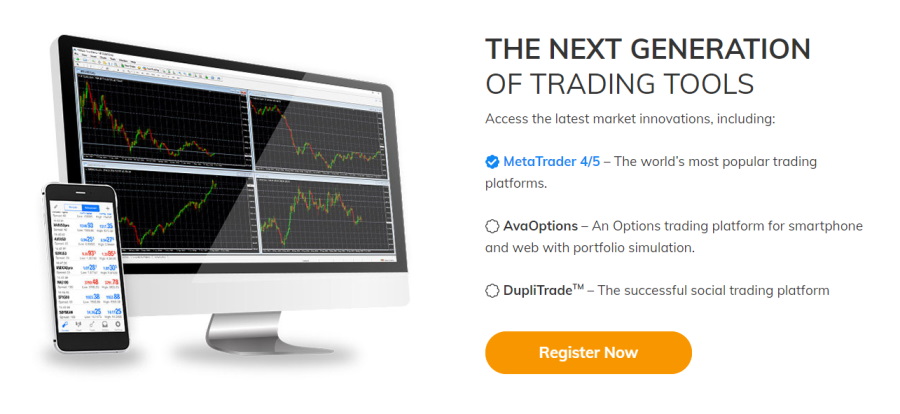 In total, there are 55 forex pairs available, with plenty of other assets alongside them. Also, the platform offers up to 400:1 leverage, although this depends on the trader's jurisdiction.
Pros:
Leverage up to x400
Low spreads
Leverage for multiple assets
A number of supported trading platforms
Heavily regulated
Cons:
High spreads
Inactivity fee
71% of retail CFD accounts lose money with this provider.
How to Choose the Best Forex Trading Platform Ireland for You
Other than knowing which brokers are recommended, you should also learn how to assess the quality of any broker for yourself. The best way to do it is to assess a number of individual aspects of each platform and see how it compares to the others.
Regulation
The first thing to look into is the security of the broker, and the security is easiest to understand by looking into whether or not the broker is regulated, as well as which regulatory bodies licensed it. Major regulators, such as the FCA, ASIC, CySEC, MAS, FINRA, SEC, and alike have quite high-security standards, and if any of them, or even multiple of these regulators approve of the broker, then it is most likely safe to be used.
Just remember that not all regulatory bodies are as reliable as the mentioned ones, so just because a broker is regulated, it still doesn't mean that it is 100% safe, and if none of the big regulators is behind it, you should proceed with extreme caution.
Forex Pairs
Next, obviously, you need to look into how many forex pairs there are, and which ones are available. Major pairs are typically universally available on all platforms, but if you want to access a smaller pair or exotic currencies, then you have to check whether they are supported by your broker of choice.
Fees
All brokers charge fees of some sort for offering their services. That is how they earn money, which is why fees are unavoidable. However, there are many different types of fees, and they can differ in size, so make sure that you study the fees carefully before selecting a broker.
Forex Trading Commission
Trading commission for forex trading is the first type of fee that we will discuss. These are the fees that you have to pay when performing trades, and more often than not, brokers will not charge fixed fees, but variable ones. That means that the fee will be a certain percentage of your trade, so it will grow or drop depending on the amount you use in your trades.
Forex Trading Spreads
Another type of fee is called a spread, and it represents the difference between the buy and sell price of an asset. This difference is what the trader pays when conducting their trade. Most forex platforms charge fees this way, although there are a few that offer zero spreads, and so their buy and sell prices are identical. However, brokers like that likely have higher commission fees.
Since your broker is likely to charge spreads, it is in your best interest to identify the one with the lowest spread.
Leverage Fees
Sooner or later, most forex traders will turn to trading with leverage, unless they have a major amount of capital in their account, and they are willing to risk all of it. Leverage helps you earn more by providing only a fraction of the asset's cost, but it also comes with its own fee, also known as the overnight fee, and it is charged when your position remains open overnight.
This fee is also typically expressed in percentages and multiplied against your stake, so keep that in mind, as this one can get quite costly very quickly.
Other Fees
Lastly, there are a few other things worth mentioning as you are likely to encounter them sooner or later. The first one is the transaction fee which you will have to pay to get your funds to and from your broker's platform. These are known as deposit and withdrawal fees, and depending on the broker, you might have to pay one, the other, or perhaps even both.
Next, we have a currency conversion fee, which is what happens when you try to trade a pair that is not priced in your base currency. So, if your account is denominated in USD and you try to trade EUR/GBP, a conversion will have to take place, and a conversion fee will come with it.
Lastly, there is also an inactivity fee, which is often charged if the account has been inactive for a prolonged period of time, usually between six months and a year.
Trading Tools and Features
Trading online can be a difficult and demanding task, especially if you are new to it. This is why you need to use various tools and features that will help you make a profit, and increase your earnings as much as possible. Here are some of the main ones to pay attention to.
Leverage
We already mentioned leverage earlier as a tool to help boost your profits, since that is what it does. In essence, you can increase the amount you enter a trade with without providing your own money to match that amount. Instead, you use a smaller amount of your own funds and borrow the rest from your platform. If your trade is successful, you earn a lot more money than what you would have if you only entered the trade with the amount you personally provided.
However, there is a catch to it, and that is that greater leverage also brings greater risk, so your room for making mistakes gets smaller and smaller. That makes it easier to make a wrong move and lose your entire initial investment, so be careful when using this tool.
Order Types
Next, there are different order types that you can consider using, and their purpose is primarily to be used for risk management. There are orders such as stop-loss, trailing stop-loss, guaranteed stop-loss, take profit, One-Cancels-the-Other, Good for the Day, or Good 'Till Cancelled, all of which are included by the best platforms for trading forex.
Automated Trading
Next, we have automated trading via a trading app, which is where the copy-trading feature, such as the one offered by eToro, fits in. This feature allows you to follow expert traders on the platform and copy their moves, which will, in the end, result for you in the same or similar way as it does for the trader. The advantage here is that you can find someone who has years of experience and more knowledge that you, and use their knowledge and experience to your advantage.
Forex EAs
Another feature to consider is automated trading, which is offered on some platforms and it essentially allows you to employ a trading software that would conduct the trades on your behalf. All you need to do is provide it with parameters that will give it limits, and some money as an initial investment. Then, you let it do its work, and it will use every opportunity to make you money.
The advantage here is quite clear — software performs faster than a human, and it doesn't get distracted by emotions and lured into making a wrong move. If there are no right indicators that would inform it that a safe trade is coming, it will simply not react, while a human could easily throw caution to the wind, take a chance, and most likely lose their money.
Alerts
Then, we have alerts, which are rather handy for staying ahead of the game. Essentially, you can set them up so that you will receive a notification whenever the market moves in a certain way that may be relevant to you and your trading strategy. That way, you will not have to constantly monitor the market yourself, but simply make a move when it starts to happen.
Education, Research, and Analysis
If you are new to forex trading, then you might also want to make sure that the platform you have chosen has a variety of educational materials that will improve your knowledge and teach you how forex works, but also how various aspects of the platform itself operate. There might also be financial news available, market insights, and other details that could help you out with making a decision when to trade and when to be patient.
User Experience
If you are still unsure whether or not the platform is good enough for you after researching all the mentioned tools and aspects of it, you can always look up reviews done by its other users. User experience, as shared by the community, is likely to give you some greater indications regarding its quality and that of its services.
Demo Account
Another important thing to check when looking for a platform is whether or not it has a demo account. Demo accounts are practice accounts, where you are presented with a simulated version of the market and are given free, fake money to practice your trading with. This is where you can test anything, from the most basic features to the most complex strategies, with no negative consequences for your hard-earned money.
Payment Methods
Nearing the end of the list of aspects to check out, we also recommend looking into the platform's supported payment methods. Many platforms these days offer a wide amount of payment methods, although there is still a possibility that your preferred methods might not be supported. If this happens, then all other features are of little use to you, since you won't be able to deliver or withdraw monty.
Customer Service
Finally, check out the details about the brokers' customer services, their reviews, when they are available, how you can contact them, as well as how long they typically need to respond and how helpful they are when they do respond. These are all the things that you should know, just in case you ever run into some kind of an issue with the platform.
How to Start Forex Trading
Finally, all that remains now is to talk about how to actually start trading forex on an actual platform, such as eToro. The good news is that there are only a few steps for you to take, and that includes:
Step 1: Open an Account and Upload ID
Start by going to the eToro website and register your account. All you need in order to do it is an email address. In fact, you can even skip the entire account creation by logging in with your Google or Facebook. There are plenty of other brokers that offer similar ways of registering, so this is usually a process that lasts between a few seconds to a minute.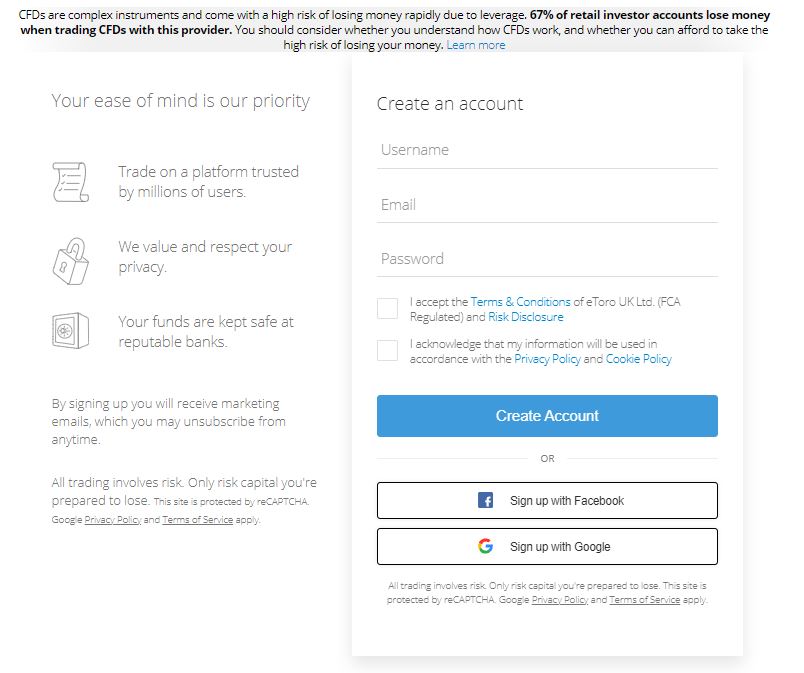 67% of retail investor accounts lose money when trading CFDs with this provider. You should consider whether you can afford to take the high risk of losing your money.
Step 2: Confirm Identity
Next, you will need to confirm your identity. On eToro, that will require answering certain questions and providing private information, such as your first and last name, address, and alike. You will also be asked to confirm this information, as well as your identity, by uploading a photo of your ID, driver's license, passport, and potentially your bank statement, which will confirm your address.
Step 3: Deposit Funds
After account setup, your next step is to deposit some money to the platform. This is also very quick and easy, and all you need to do is click the Deposit Funds button in the bottom-left corner, and select the amount and your preferred payment method. Add the payment details, and hit Deposit. From that point, all it takes is to wait for a bit for the funds to arrive.
Step 4: Search for Forex Trading Pair
After you get the money, your account will finally be fully prepared for trading. The next step will be to look up the trading pair that you wish to trade. You can do this via eToro's search feature, or by going to the category called Currencies, and look for available pairs there.
Step 5: Place a Trade
Once you find the pair you are looking for, you can just click on the Trade button next to it, and fill in the required details of your trade. Once you are done, hit Trade, and that will be it.
67% of retail investor accounts lose money when trading CFDs with this provider. You should consider whether you can afford to take the high risk of losing your money.
Conclusion
Trading forex is extremely popular pretty much everywhere, including Ireland. That is why we suggest using the best available platform — eToro — if you never traded currencies before, but wish to start doing it now. The platform is perfect for beginners due to its simplicity, but it is still rich with features, currency pairs, and above all — its copy-trading feature makes it extremely useful to those who wish to make a profit right away but do not know enough about trading forex to be able to make the right moves.
eToro - Best Forex Trading Platform Ireland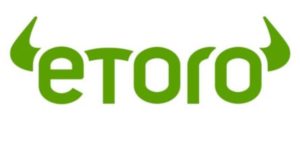 67% of retail investor accounts lose money when trading CFDs with this provider. You should consider whether you can afford to take the high risk of losing your money.
FAQs
Which forex trading platform Ireland charges the lowest fees?
Capital.com is the best option for forex trading platform Ireland when it comes to fees, since it charges no commission and no deposit or withdrawal fees. eToro is a close second, as it does have a withdrawal fee.
Which forex trading platform Ireland offers the most currency pairs?
Out of all four suggested platforms, Capital.com has the biggest number of supported currency pairs — over 160 of them.
What is the best forex trading platform Ireland for beginners?
The best forex trading platform Ireland offers to beginners is eToro, with Capital.com acting as a very good alternative.
Are forex trading platforms safe?
There are many forex trading platforms that are not safe, which is why traders must be careful when choosing where to trade. The safest ones are the platforms that were licensed by the world's most reliable regulators.
How do forex trading platforms make money?
Many forex trading platforms make money by charging a commission, although there are also some, such as eToro, that use spreads, as well as certain other fees.
Which forex trading platforms accept Paypal?
eToro is the best forex trading platform that accepts PayPal payments.
What is the best forex trading platform for the Irish?
The best forex trading platform Ireland has access to is eToro, for its copy-trading, commission-free, user-friendly platform is the best for onboarding new users.