XTB Broker Review – Pros & Cons
Fact Checked
Everything you read on our site is provided by expert writers who have many years of experience in the financial markets and have written for other top financial publications. Every piece of information here is fact-checked. We sometimes use affiliate links in our content, when clicking on those we might receive a commission - at no extra cost to you. By using this website you agree to our terms and conditions and privacy policy.
Traders, especially those who have just gotten started, often underestimate the importance of the right broker. As a trader, what broker you choose can often have a direct and significant impact on your profitability.
In this guide, we review XTB as a trading platform and a brokerage. We analyse key metrics such as fees, commissions, tradable assets, payment options, regulations, and more.
What is XTB Broker?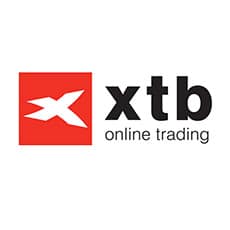 XTB is a global CFD broker that is headquartered in London and Warsaw. It was founded in 2002 and has been providing trading brokerage services for close to 2 decades across the world. It is regulated by a variety of regulatory agencies from over the world, including the UK's Financial Conduct Authority. In addition to this, it is also listed on the Warsaw Stock Exchange. The long and successful track record of the company combined with the fact that it is both regulated and listed has made it a very reliable trading option for several new and experienced traders. Because XTB is regulated, any capital that you choose to invest with the company is safe and insured.
There are several things about the XTB platform that make it one of the most sought platforms in the trading space. For example, the platform offers the ability to trade a variety of assets, ranging from cryptocurrencies to commodities and more. In addition to this, the platform also provides a very robust selection of trading tools, research, and advanced charting features. The extensiveness and accuracy of their research capabilities have made them very popular with beginner traders who do not usually have the resources or the requisite experience to do their own due diligence on trades. On the other hand, the wide range of technical analysis and charting tools that the platform offers have made it a platform of choice for most experienced traders.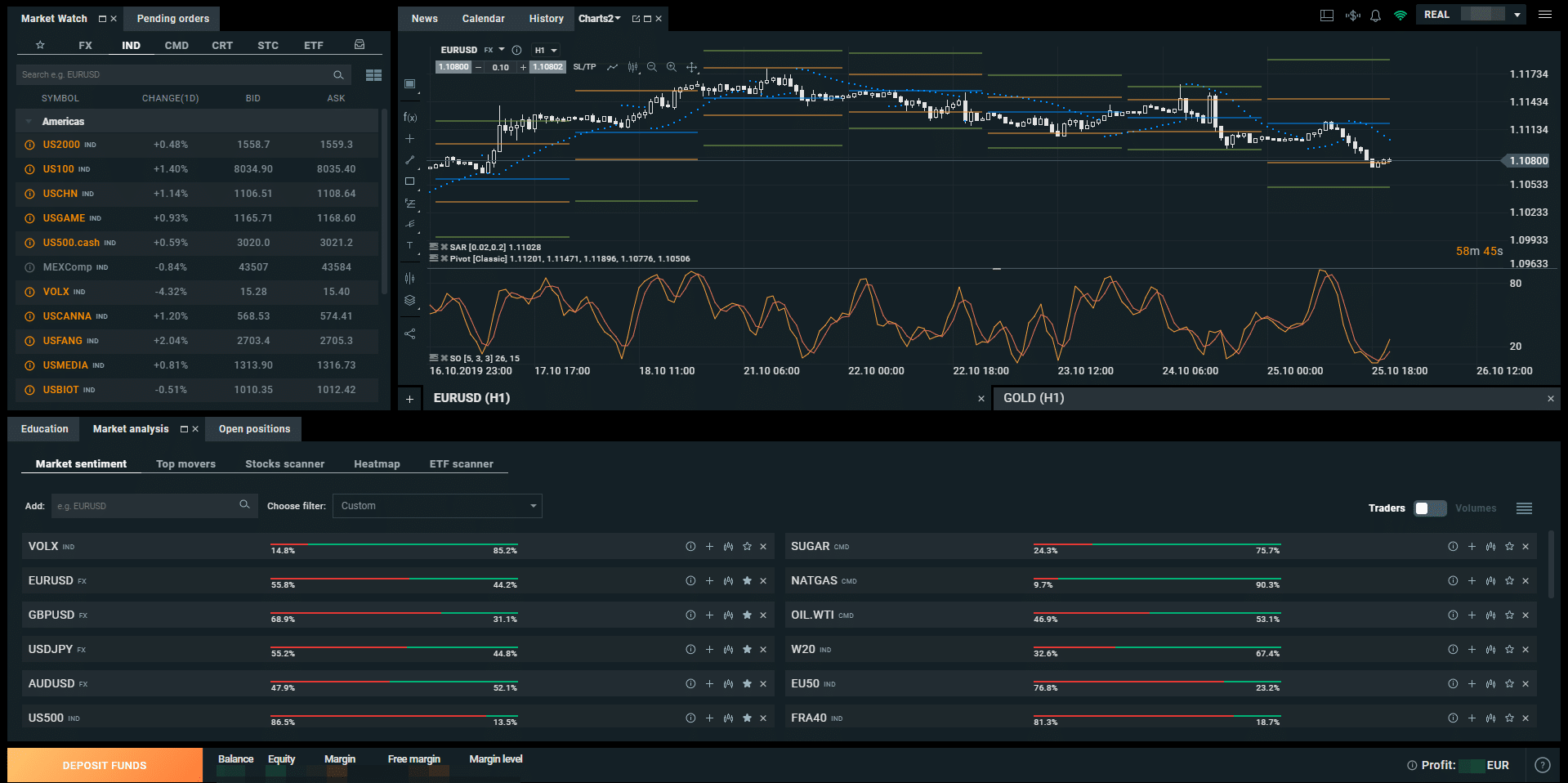 To top it all off, the platform also has very effective customer service. The customer service is not only easily accessible but also very responsive, which allows them to solve issues quickly and accurately. This is one of the biggest factors that give XTB an advantage over other platforms that may not have customer service capabilities that are as effective or defined as the ones possessed by XTB.
XTB is a CFD trading platform, which means that you do not actually own the underlying assets, rather you just make money by placing bets in the direction you think particular security will move on. XTB provides access to over 3900 stocks, just as many ETFs, 22 commodities, 42 indices, 25 cryptocurrencies, and 49 forex pairs. However, for users located in certain regions of the world, XTB also allows you to actually trade on the stocks. instead of the CFDs. You cannot employ leverage on these trades, and there is no guarantee that your order will always be fulfilled. For such accounts, XTB provides access to over 7800 cash equities and 150 ETFs. These securities and stocks cover most of the major markets across the world and allow traders to easily open and close positions with low fees.
XTB Broker Pros & Cons
The tabular list of the various pros and cons associated with trading through XTB has been discussed in detail below.
Pros 
Cons

Some of the lowest fees in the industry for trading forex CFDs, and actual stocks/ETFs for most markets
Fast and free process for account opening
No deposit or withdrawal fee
A large variety of assets accessible through the platform to trade
Provides access to both CFDs and actual underlying assets for traders and investors with differing requirements
Highly responsive customer service with quick and effective dispute resolution. Their customer service team is available 24/5 to deal with issues.
Highly regulated by a variety of agencies across the world including those in the UK, Poland, Cyprus, Belize, and Dubai.
Extensive collection of research tools
Robust variety in terms of the technical analysis and charting tools available on the platform.
Two different types of accounts are available: Standard and Pro, for different types of brokers. The leverage provided and fees charged differ from account to account.
Offers several tools for client account protection and risk management, such as negative balance protection.
Minimum deposits are as low as £1 to facilitate trades without requiring a very high capital investment on the part of the traders.
Supports the MT4 trading platform.
Provides a demo trading account for new users to test strategies and get used to the navigation of the platform.

Higher fees than the industry average for trading stock CFDs
Limited non-CFD portfolio options available on the platform
Highly suitable for technical analysis, however, the platform is lacking compared to its competitors in terms of fundamental data capabilities.
Does not offer the option for a guaranteed stop loss, even for forex trades, exposing the traders to market gap risk.
Charges commissions for trading cryptocurrency CFDs on both Standard and Pro accounts.
Does not support the MT5 trading platform.
The proprietary trading platform is not equipped with backtesting or automated trading abilities.
What Can You Invest in and Trade on XTB?
As mentioned earlier, XTB is a multi-asset platform that allows you to trade on a variety of instruments. The different asset classes that you can trade on and invest in through XTB have been discussed below in detail, with the general and platform-specific peculiarities of each.
Invest in Forex
The XTB forex offering is one of the primary attractions that get people to trade through the platform. XTB boasts of some of the most extensive collections of currency pairs among all the forex brokers that are available in the market. It contains options to trade major, minor, and even some exotic currency pairs. In addition to this, XTB is also known for its highly competitive spreads for both the Standard and Pro accounts, which allow you to trade on forex products at some of the cheapest rates in the industry.
Another major advantage that XTB offers is that it contains a lot of forex-specific tools and analysis methods that can further assist advanced traders who might be trying to use complex technical analysis for their trading strategies. It also includes a very extensive and up-to-date research board, that allows traders to combine their technical analysis skills with fundamental analysis and creates a holistic and profitable trading strategy.
Trade Stocks
The XTB platform also allows you to trade and invest in shares. You can do this in two ways: you can either buy the underlying shares, or you can trade on share CFDs. If you wish to trade or invest in the actual underlying shares, then you will have to pay a commission on each trade you make. On the other hand, stock CFDs can be traded on by only using spreads. Trading on CFDs will also allow you to employ leverage, and the amount of leverage you can employ will depend on the market and the security that you choose to trade. XTB allows you to choose from a variety of shares and markets that you can trade or invest in, which gives traders more variety. Their spreads and commissions are very competitive, and they also support the use of automated trading strategies in order to further assist and amplify your profitability.
Invest in Indices
You can also invest in indices and ETFs through XTB. while the fees for these are a bit higher than the industry average, XTB more than makes up for this in terms of the variety that it offers. For example, you can invest in several different types of indices. They allow you to invest in standard exchange indices and sector indices, for starters. In addition to this, you can also invest in portfolios and indices that are curated by industry professionals.
Trade Commodities CFDs
The XTB platform also allows you to trade on commodities CFDs. They offer 22 commodities on the platform, ranging from precious metals such as gold and silver to other essential commodities such as oil and natural gas. The fees that you will spend to trade CFDs can be a combination of spreads, commissions, or both. At the same time, XTB also allows you to trade using leverage. One of the disadvantages of using XTB to trade commodities is that it does not allow you to choose how much leverage you wish to employ on any given trade, and instead, all your trades are fulfilled with the default leverage provided by the platform.
Trade Cryptocurrencies
XTB is also unique from most other CFD trading platforms in that it allows you to trade cryptocurrency CFDs. the platform offers over 25 different cryptocurrency options, ranging from Bitcoin to other altcoins like Ethereum, Cardano, Ripple, Doge, and more. While there are low spreads, you have to pay commissions for trading cryptocurrencies through XTB. Due to regulatory reasons, users in most countries are not allowed to trade cryptocurrency derivatives CFDs either, thereby limiting the product offering provided by XTB for the cryptocurrency markets.
XTB Fees & Commissions
The XTB fees are, in a nutshell, on par with or lower than the industry average for the instruments that they offer. The trading fees charged by a platform can be divided into two types: trading fees and non-trading fees. Trading fees refer to the fees that a trader incurs whenever they make a trade, this could be in the form of a commission or a spread. On the other hand, non-trading fees are fees that are not directly related to the trading activity on the account. For example, this could include inactivity fees, deposit and withdrawal fees, as well as account management charges. Each of these types of fees has been discussed below in detail.
The trading fees that the platform charges are usually low. Whether you are trading a commodity, index, or stock CFD, on average the spread and fees that you will end up paying are much lower than other similar CFD platforms that provide similar variety in terms of the asset classes that you can trade. For example, if you were to hold a long position in the S&P 500 CFD for a week, then you would end up paying fees of the equivalent of $0.75 for every $1000 you invested. While this obviously differs across different products and securities that you choose to trade, in general, the fees are low enough to be negligible and are well in line with the industry average.
The fees for forex CFDs are much lower. For example, the table below shows the fees that you would pay on a $1000 long position held with leverage of 30x for a week in different forex pairs.
| | |
| --- | --- |
| Instrument  | Fees on XTB  |
| EUR/USD | $4.15 |
| GBP/USD | $2.9 |
| AUD/USD | $3.6 |
As for the non-trading fees incurred on the platform, there are quite low too. XTB does not charge any deposit or withdrawal fees on bank transfers, and there is no account management fee that you have to pay annually in order to hold an account with them. If you deposit money through credit/debit card transfers or electronic wallet deposits, then you will have to pay standard fees of up to 2% on your deposit. The only form of non-trading fee that the platform charges is 10 Euros per month after a year of inactivity if you have not added any funds to your account for 90 days or more.
XTB User Experience
The overall user experience of using the platform has been quite positive. When trading through XTB, you can use their web platform, desktop app, or their mobile app. You can also choose from two trading platforms: the xStation5, which is the proprietary XTB trading platform, or the MT4 trading platform.
Since the xStation5 has a lot of the features that you will require for trading and analysis, most traders do not opt for using the MT4 trading platform unless they wish to trade using automated trading strategies or wish to employ trading signals and bots.
The xStation5 platform is available in a lot of different languages, ranging from Arabic and Polish to Japanese and Korean. While the platform looks like it has been designed for advanced traders, it is quite easy to navigate and use. The platform has been designed in a user-friendly way, even for beginners. It is also possible for you to customize the platform based on your requirements and specifications. The platform provides the option of one-step login, but the two-step login option is not available for additional security.
The search function also allows you to search across asset classes. For example, if you were to search for Apple, you would be able to see the Apple stock, CFDs, the as well as the various options and futures contracts available for Apple.
The platform also allows you to place several types of orders. This includes order selection types such as a market order, limit order, stop-limit order, trailing stop order, and an OCO order. In addition to this, you can place orders on several time limits, such as:
Good-till-canceled (GTC)
Day Order
One week
One month
End of week
End of month
End of Year
Good-till-date (GTD)
Immediate or cancel (IOC)
Finally, another aspect of the XTB trading platform that is highly praiseworthy is their transparency in terms of the fees that you will be paying for each trade whenever you open a particular instrument and try to place an order, a dialog box appears, that informs you of the fees, commissions, and the margin requirements that are associated with that particular trade.
XTB Features, Charting, and Analysis
The research, charting, and analysis tools available on the platform can be classified into 2 categories, those available on the xStation5 trading platform itself, and those that can be accessed through the Market Analysis section of the XTB website. The platform provides you with trading ideas, which can be found easily in the news flow of the website. These are based on short-term technical analysis and can be sorted on the basis of the particular asset that they apply to.
As for the fundamental data that is available on the platform, it is good for a cursory analysis, but it cannot be used in order to perform a complete analysis. You can easily access relevant metrics and data such as looking at the P/E ratio or the debt-to-equity ratio of the company, however, there is no functionality that will allow you to look at the financial statements of the company.
The charting tools available on the platform are highly specific to the asset classes you trade on. For any forex-specific tool that is not available on the xStation5 platform, you can always make use of the MT4 trading platform instead.
XTB Account Types
There are two main types of accounts that you can open through XTB: the Standard account and the Pro account. The Standard account is the account for retail traders that are opened on default. You can then switch to a Pro account by answering a few questions that will confirm whether or not you are a professional trader. Pro accounts usually have higher minimum deposit requirements, enjoy higher leverage, and pay lower fees on every trade that they make. However, in order to be eligible for a Pro Account, you need to prove that you know what you are doing and that you are an experienced trader who shall not lose the money.
In addition to this, you can also open a corporate account for your organisation through XTB. If you're located outside Europe, you can also open an Islamic account where there is no swap fee and instead you pay higher commissions.
XTB Mobile App Review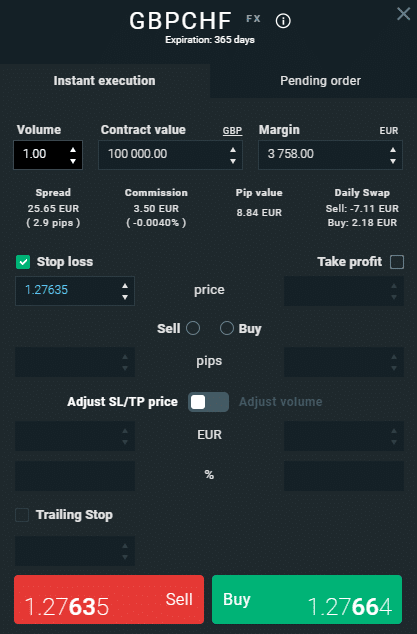 Just like with the web platform, the mobile app for XTB too can be used in conjunction with either the xStation5 or the Mt4 trading platform. It is available for both the Android and iOS platforms. The mobile app is quite user-friendly and has been designed in a way that makes navigation easier. Related features have been kept together and the process is quite straightforward. It also allows you to supplement your login credentials with a fingerprint login, which is quite convenient when you are trying to enter the app quickly and do not wish to spend time entering your login ID and password.
In addition to this, you can place all types of orders through the mobile app that you could through the web platform. It also allows you to set a variety of alerts for prices, breaches of certain conditions, as well as major macroeconomic and microeconomic news that affects companies and sectors that you are invested in.
XTB Deposit and Withdrawal Methods
There are a variety of deposit and withdrawal methods that you could use on XTB. for starters, the account functions using three base currencies: EUR, USD, and GBP, so you can choose among them based on the currency that you will be depositing. In addition to this, you can also set your account's base currency to HUF and PLN.
To deposit money onto XTb, you can use either bank transfer, credit/debit cards, or a variety of electronic wallets such as:
PayPal
Paysafe
Skrill
Neteller
Paydoo
PayU
SafetyPay
ECOMMPAY
BlueCash
Blik
Sofort
Funds deposited through bank transfer will incur no deposit fee, whereas funds deposited through any other means will be subject to a fee of up to 2%, depending on the specific mode of transfer and the country that you are located in. Withdrawals can only take place via bank transfers and are also charge-free.
XTB Contact and Customer Service
You can contact XTB via phone, email, or live chat for quick responses to all your queries. While their live chat is highly efficient and differentiates them from most competitors, it is not very well-suited to deal with sophisticated or complex queries that you might have. At the same time, their phone and email service can help you with queries of any complexity but might take a little bit longer than live chat. The customer service team for XTB is available 24/5 to deal with any queries that you might have.
Is XTB Broker Safe?
The XTB platform is safe, and you can be sure about this for one simple reason: they have been providing services to their clients for over 15 years. They are a listed company on the Warsaw Stock Exchange, and they are among the largest financial advisory firms and trading platforms in the world. They are known for their platform's ease of use, below-average fees, and reliable service. Over the course of their years of service, they have had very few complaints, and they constantly update their platform and portfolios to take care of any small and big issues that might arise while trading. They are regulated by agencies from different countries all over the world, making them a highly safe and reliable platform for you to trade on.
How to Start Trading with XTB
The process to begin trading with XTB is simple and straightforward, and only comprises 4 steps. These steps have been discussed below in detail.
Step 1: Open a Trading Account
The first step is to head over to the XTB website and register yourself for a trading account. All you need to do is to set up your login credentials and enter your contact details. This includes your email ID and your phone number too.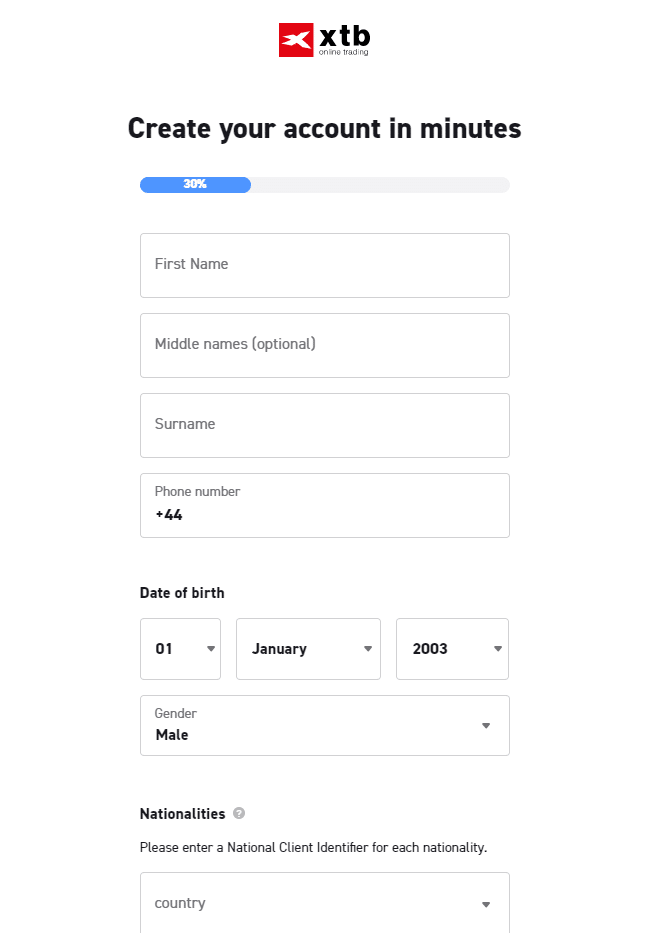 Step 2: Verify Your Identity
The next step for you is to verify your identity on the platform before you are allowed to trade. Since XTB is regulated by the FCA, they need their new users to complete the Know Your Customer (KYC) process. This involves submitting proof of identity to the platform.
For UK residents, you can do this very easily online by submitting either a copy of your passport, driving license, firearms license, tax credit, pension, or other educational grants. It should be a document that lists out your name, address, and establishes that you are a resident of either the UK or whichever country you have mentioned in your registration form.
Step 3: Deposit Funds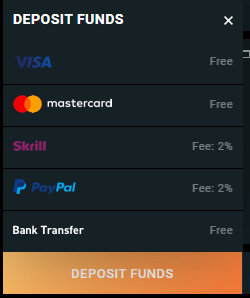 The next step for you to do once your account has been verified is to deposit funds into your account. The minimum deposit requirements for XTB are just 1 GBP for Standard accounts. The platform also does not charge any deposit fees.
In order to deposit funds into your account, you can do so via either debit/credit card, bank transfer, or electronic wallers. However, the card or bank account that you use has to be in your name and should have adequate funds. If you choose to add funds through a debit/credit card, then the funds will show in your account instantaneously. However, if you choose to use a bank transfer, then it will take up to 2 business days.
Step 4: Start Trading with XTB
Once your account has been created, verified, and funded, then the next step is for you to begin trading. Simply log in to your account and search for the instrument that you wish to trade. Then, enter the size of the order, the type of order that you wish to place, the order time limit if any, the stop-loss and take profit percentages, and click on either buy or sell. The order will be executed almost instantaneously.
XTB Review – Conclusion
In conclusion, the XTB trading platform is one of the most reliable and safe trading platforms for investors and traders of all experience levels, and it also contains among the largest variety of asset classes to trade on. Their trading platform and its functionalities are almost unparalleled in the industry, and it also has low spreads and fees on the trading of stocks and forex pairs. All in all, XTB is definitely a strong option to consider for your trading needs.
eToro – Alternative for XTB
An alternative to trading through the XTB trading platform is to trade via eToro. It is one of the largest social trading platforms in the world, and it provides traders with access to over 2400 markets and instruments. In addition to this, the platform also allows you to trade cryptocurrencies, stocks, indices, ETFs, and commodities at no commissions and very competitive spreads. eToro is regulated by agencies all over the world, and it has over 15 million users on its platform.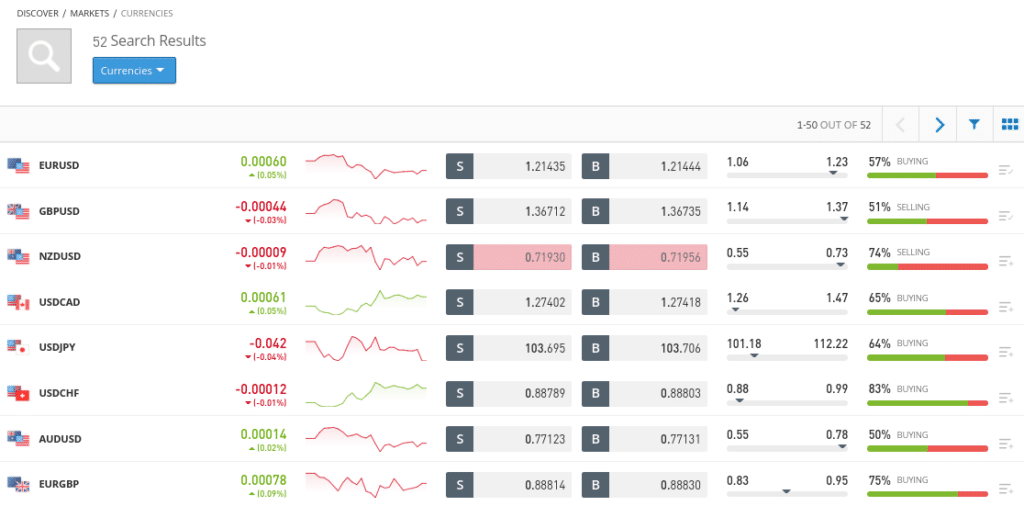 There are two main reasons why eToro is considered to be one of the best platforms in the world for stock trading. The first reason is their platform, which has been designed like a social media platform o make it easy for beginner traders to navigate it. They also offer a demo account and tutorials for you to be able to familiarise yourself with the platform before you begin trading. The second reason is their social trading tools. In addition to being able to see what other traders think about a particular stock, eToro also gives you the option to copy trade other more experienced traders and profit from their expertise.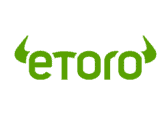 67% of retail investor accounts lose money when trading CFDs with this provider. You should consider whether you can afford to take the high risk of losing your money.
FAQs
What is cryptocurrencies trading?
Can I trade with leverage in XTB broker?
Can I open an account with XTB in the US?