6 Forex Trading Platforms For Beginners 2023
Trading forex can seem like a daunting task particularly for beginners, but it doesn't have to be. This is why we've made a list of top forex trading platforms for beginners. With the help of this guide, you'll be able to choose the best forex trading platform for your needs, and start trading from the very beginning. Whether you're a beginner who wants to learn the ropes or an experienced trader who wants to take your trading to the next level, we've got you covered.
Forex Trading Platforms For Beginners- Overview
When it comes to forex trading, there are a variety of platforms to choose from. But before you can make a decision, you need to decide if you want to trade CFDs or Futures contracts. Once you've made your choice, be sure to read the guide carefully so that you understand the terms and conditions. Once you've grasped the basics, it's time to explore the different features and benefits of different forex trading platforms like social trading, copy trading, educational resources, market analysis, etc. Each platform offers its own set of features and benefits, making it the perfect platform for different traders.
Your capital is at risk. Other fees apply. For more information, visit etoro.com/trading/fees.
Best 6 Beginner Forex Trading Platforms (List)
Forex Trading Platforms For Beginners- Reviewed
eToro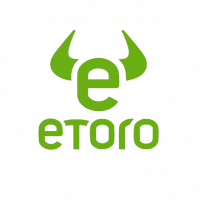 eToro is a popular forex trading platform that offers an intuitive user interface and a variety of features. One of the biggest and busiest trading communities is provided by eToro, with more than 17 million registered users. The copy trading feature gives traders a chance to copy the trades of more experienced traders. As a multi-asset broker with over 3,000 tradeable symbols, eToro has a broad market that is accessible to its users. This will give them a chance to have a well-diversified portfolio if that is part of their strategy.
eToro rewards club members and popular investors that advance to higher level status with a unique level of benefits. eToro is licensed by four different regulatory bodies: Financial Conduct Authority, Financial Services Authority, Cyprus Securities and Exchange Commission, and Australian Securities and Investments Commission. With these regulations, the possibility of fraud and malpractices is reduced. eToro offers a comprehensive demo account, which is a complete replica of the real trading account. You can make an easy switch between both accounts. A $100,000 demo fund balance is already loaded into the Forex demo account.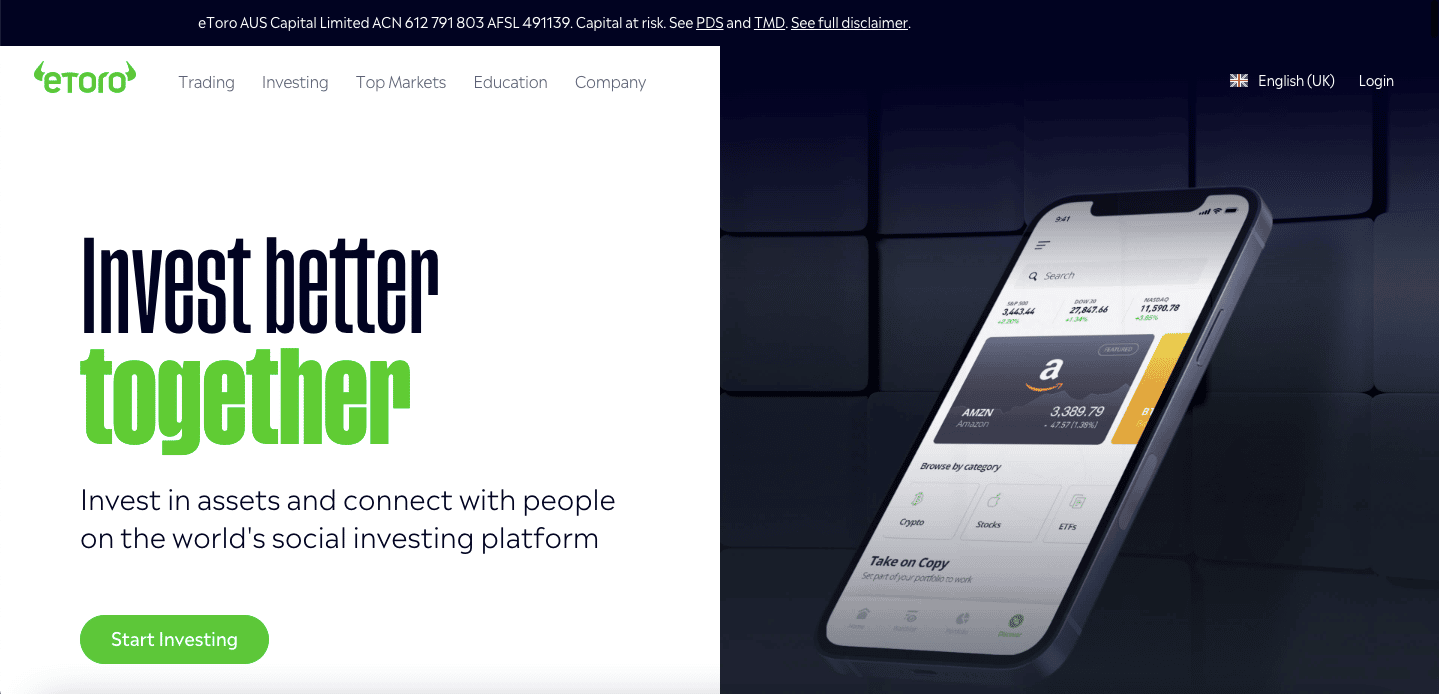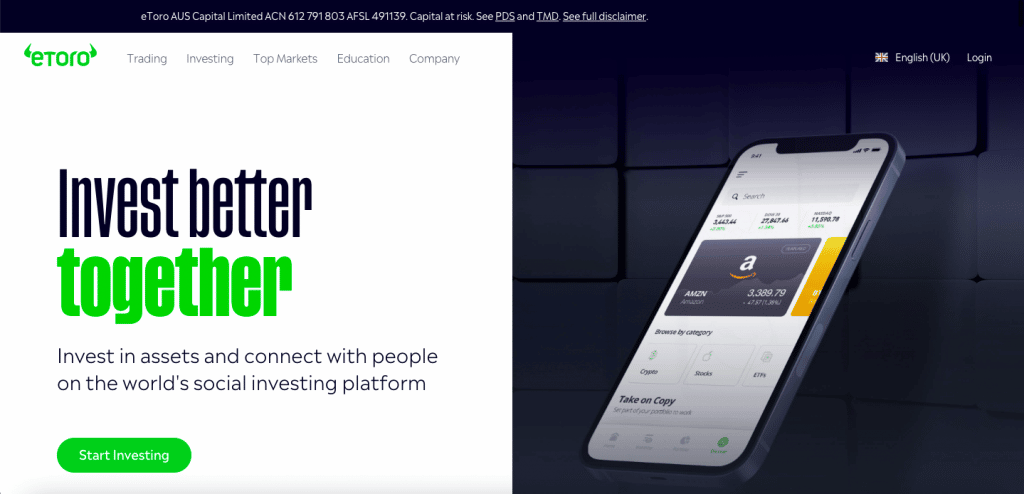 eToro offers negative balance protection to traders. Even when the market fluctuates swiftly or has gaps, negative balance protection ensures that traders do not lose more than the balance in their accounts. The eToro Academy offers all resources needed to learn how to be successful in trading and investing. This was introduced recently to make the eToro platform more attractive to beginner traders. However, the eToro Academy is not for beginner traders only but has advanced-level learning materials as well.
Pros:
User-friendly interface
Mobile app available
Available on mobile devices.

Multiple trading options/cryptocurrencies

Quick withdrawal speed

Automated trading

 

No licensing fees
Cons:
eToro's range of technical analysis is limited and might not appeal to advanced traders
Withdrawal requests are subject to a fee
Your capital is at risk. Other fees apply. For more information, visit etoro.com/trading/fees.
Libertex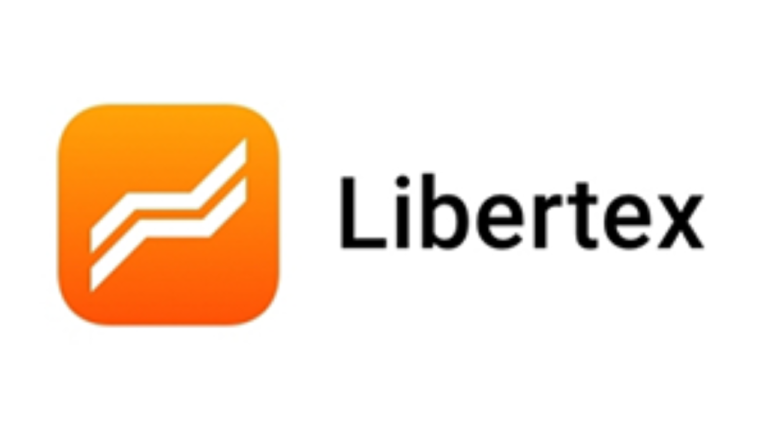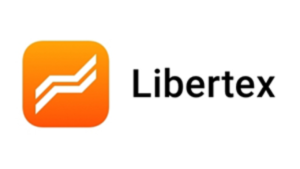 If you're looking for a forex trading platform that is reliable, user-friendly, and perfect for beginners, then Libertex should be your number one choice. Libertex is a robust online trading app designed to enhance your trading experience. Libertex is a global, reliable company with more than 20 years of financial market and online-trading expertise, with over 2.9 million users worldwide and employees in 120 countries.
The trading platform is licensed by Cyprus Securities and Exchange Commission CySEC and offers negative balance protection. Libertex increases the freedom of traders by allowing maximum leverage of 1:30. A €50,000 demo fund balance is already put into the Forex demo account that Libertex offers. You are free to use Libertex's demo account for as long as you like, there is no time limit.
One of the most lucrative methods for making additional money online is through Libertex's Forex Trading Affiliate Program. You can choose between two collaborations: the CPA plan where you get up to $800 for every qualified trader you bring, and the Revenue Share plan where you get a lifetime commission on each deal the trader you bring does.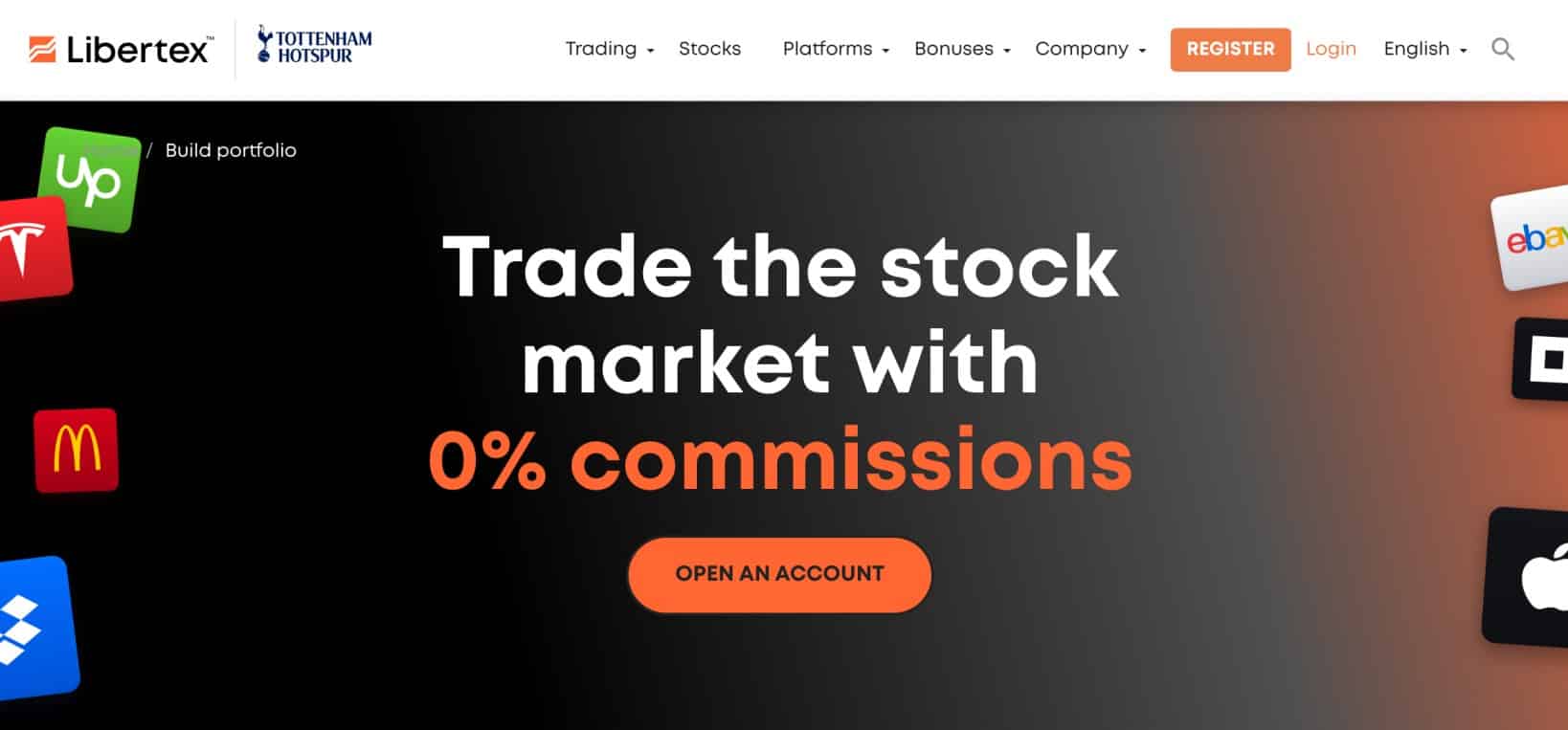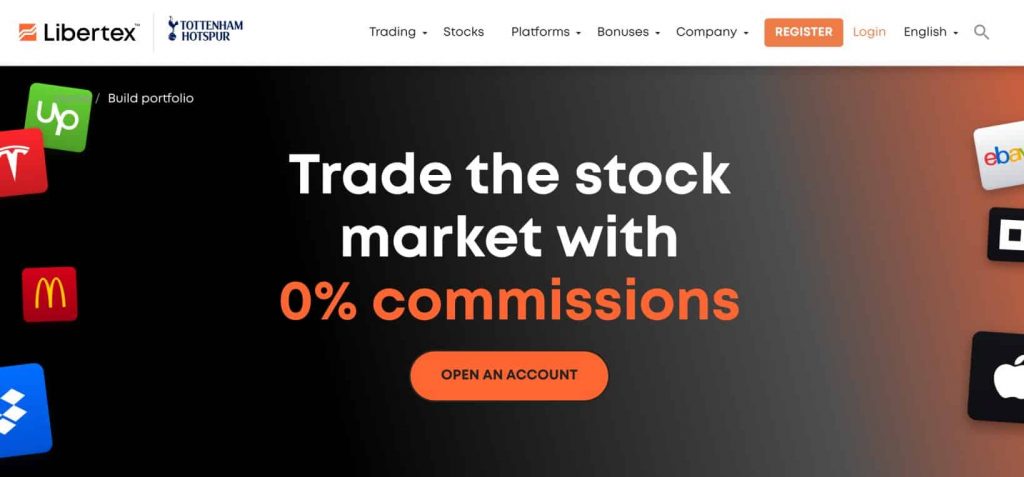 The freedom you have when it comes to trading is the coolest feature of Libertex. You can choose from some cross and exotic currency pairs at Libertex. Libertex also offers educational materials (a 10-lesson course) where anyone can learn the basics of trading.
Pros:
Wide range of payment methods
Licensed by CySEC
Educational resources
No time-limit demo account
Tight spread CFD trading
Compatible with MetaTrader 4 and MetaTrader 5
Good affiliate program
Cons:
Inactivity fee after 180 days
Only offers CFDs
Your capital is at risk. Other fees apply. For more information, visit etoro.com/trading/fees.
AvaTrade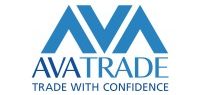 AvaTrade is a great fx trading platform for beginners. The trading platform excels in providing FX and CFD traders with a wide range of trading platforms. Trading platforms like WebTrader, MetaTrader 4, MetaTrader 5, Automated trading, etc. You can copy the trades of others, usually more experienced traders by using automated trading platforms. This allows you to fully automate your trading and allows you to trade even if you are a complete beginner. These automated trading platforms include Duplitrade, ZuluTrade, and AvaSocial.
Duplitrade enables traders to instantly follow the signals and strategies of more experienced traders. ZuluTrade automatically performs transactions in your AvaTrade account based on the recommendations of experienced traders. AvaSocial is a social trading app where you can find mentors, get their advice, and copy their trades.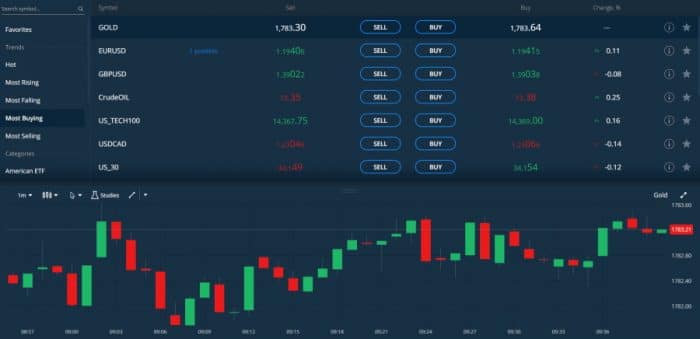 AvaTrade offers a wide range of foreign exchange pairs like EUR/USD, GBP/USD, USD/JPY, etc. The platform is regulated and licensed by seven different bodies: ADGM-FRSA, FSA/FFA – Japan, ISA, SAFSCA, ASIC, FSC- British Virgin Islands, and Central Bank of Ireland. AvaTradeGO and AvaTrade Options are the platform's mobile apps available for Android and iOS devices. The AvaTrade demo account has a 21-day duration that can be extended on request. The demo account can be easily upgraded to a real account with a minimum deposit of $100. Additionally, AvaTrade is one of the most popular platforms on the market, meaning that there is likely to be liquidity available when you want to trade.
Pros:
Regulated by seven different bodies
Wide range of payment methods
Broad asset options
Rich educational resources
Social and copy trading
Cons:
Only CFDs offered
Recurring $50 inactivity fee every 3 months
Your capital is at risk. Other fees apply. For more information, visit etoro.com/trading/fees.
Oanda
As one of the top forex brokers in the USA, Oanda has branches worldwide. Originally offering forex and CFDs (CFDs are complex instruments), Oanda offers a wide variety of asset classes, including bonds, commodities, and precious metals. With its award-winning proprietary platforms and precise technical indicators, Oanda offers more than just profitable opportunities.
Oanda's advanced trading tools and international regulation make trading FX with Oanda easy and safe. Therefore, foreign exchange trading has become a reality for investors after once being a distant dream.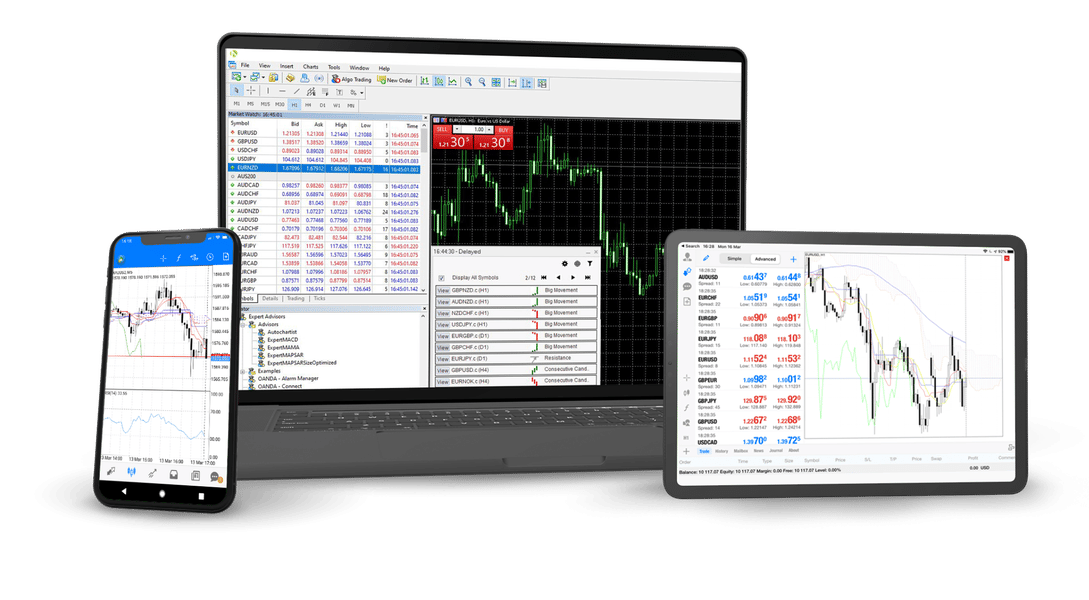 The shareholders of OANDA Global Corporation (OANDA) have accepted an offer to acquire all of the outstanding equity of CVC Capital Partners (CVC) Asia Fund IV.
Additionally, Oanda offers a currency converter tool (Oanda currency converter). A currency converter with OANDA RatesTM, a collection of leading forex market data contributors, allows you to convert currency into another currency.
Pros:
Setting up a digital account is simple and easy
Top-tier regulatory authorities regulate the company
Platforms with multiple trading options
Instruments that can be traded in a wide range
Resources for research and education
Protection against negative balances
Forex Fees are lower
Cons:
Negative balance protection is not available to US traders
FX and CFD products are limited
 Your capital is at risk.
Forex.com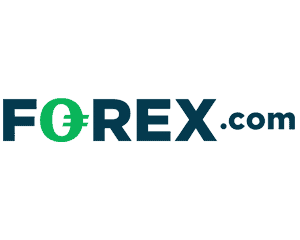 Since 2001, FOREX.com has provided independent traders with access to the potential of the world's currency markets. It is a reputable international online broker that serves traders in the retail FX and CFD markets.
Although all of the products offered by FOREX.com, including CFDs, spread betting, and futures, are available in some of the regions it serves, not all of them are. For instance, FOREX.com provides traders outside of the U.S. with an excellent selection of more than 4,500 CFDs, even though CFDs are not available in the US owing to regulatory issues.
FOREX.com is regulated by CFTC/NFA – US, IIROC, FCA, CySEC, CIMA, ASIC, MAS, FSA, and SFC. It offers rich educational resources with Beginner, Intermediate, and Advanced level trading programs with trading courses and webinar series. FOREX.com also offers a demo account with a $10,000 balance ( if USD is your base currency) that can be used for 90 days to give an experience of the trading platform risk-free. Thanks to its smooth user interface and simple look, FOREX.com's mobile app makes trading and managing positions simple.

Stay informed with market insights on the go, practical trade ideas, and expert advice with the platform's Market News and Analysis feature. The minimum deposit required is 100 of your base currency i.e $100 if your base currency is USD.
Pros:
Negative balance protection for UK and EU customers
Market news and analysis feature
Regulated by reputable authorities
Option of account types
Demo account
Access to exotic currencies
Incentives for high-volume traders
Cons:
Negative balance protection is not available for US customers
KYC process is a bit long-winded
Your capital is at risk. Other fees apply. For more information, visit etoro.com/trading/fees.
FXTM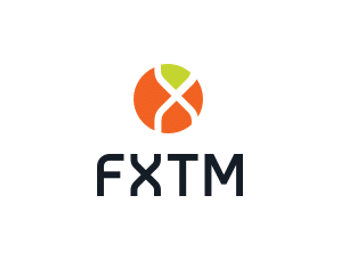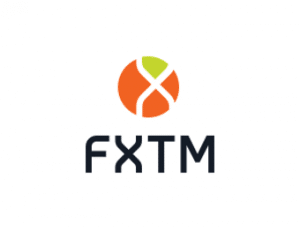 FXTM has made a name for itself as a top broker for border and emerging markets. There are 4 million users worldwide, spread over more than 150 countries. It offers a chance to generate income through active trading or investment strategies. The company is licensed by the CySEC (Cyprus Securities and Exchange Commission), FSCA (Financial Sector Supervision Authority) of South Africa, FCA (Financial Conduct Authority) of the UK, and FSC (Mauritius Financial Supervisory Commission).
A unique copy trading service, improved MT4/MT5 trading platforms, high-quality research, and education are all provided to traders. The $10 minimum deposit on the Micro account enables new traders to become acquainted with trading and understand the fundamentals of the Forex market without making significant financial commitments.
Commission-based and commission-free Forex accounts are available to traders on FXTM. The commission-based Forex account ranks as one of the best in the market. The website's user interface enables users to rapidly evaluate all of the broker's capabilities and determine whether or not its trading conditions are appropriate for active trading and investment offerings.
The FXTM affiliate program also offers customers extra means of income. The leverage offered by FXTM ranges from 1:3 to 1:2000 and decreases as trading volume increases.
CFDs are complex instruments and come with a high risk of losing money rapidly due to leverage. 77% of retail investor accounts lose money when trading CFDs with this provider. You should consider whether you understand how CFDs work and whether you can afford to take the high risk of losing your money.
Pros:
Superb commission-based account
Great educational resources and market research tools
A wide range of trading accounts
Tight spreads
Well licensed by financial regulatory bodies
Great customer service
Cons:
a limited selection of commodities and cryptocurrencies
inactivity fee and withdrawal fee
Your capital is at risk. Other fees apply. For more information, visit etoro.com/trading/fees.
How To Trade Forex on eToro- Our Top Platform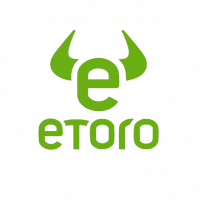 For busy traders looking for an easy platform to get started with forex trading, eToro is a great option. It offers a variety of features, such as social trading, as well as a mobile app that makes trading on the go even easier. eToro is one of the most popular forex trading platforms and is perfect for beginners. So why not give it a try today?
Step 1: Create an account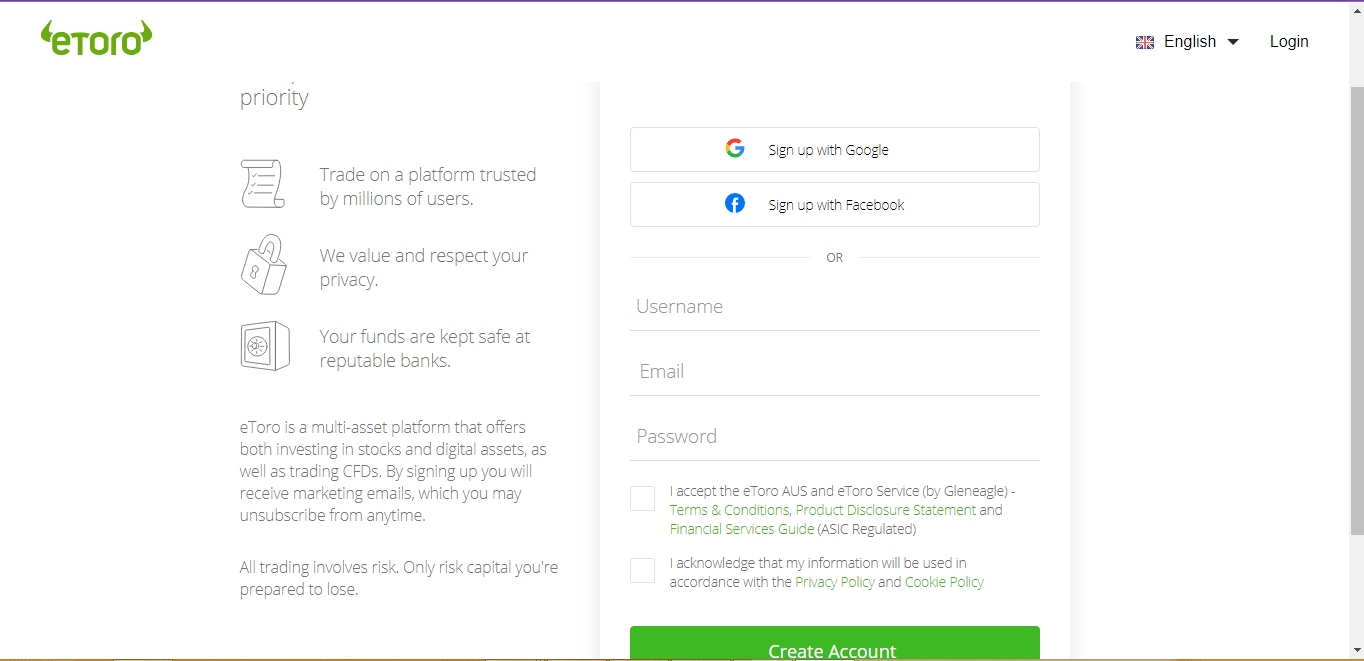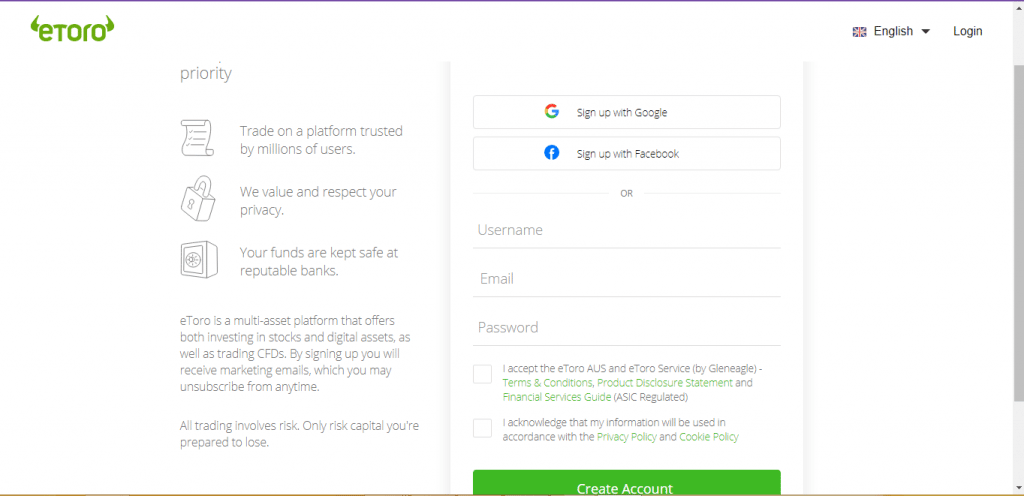 To create a new eToro account, follow these steps:
Go to the eToro website
Click the 'Sign Up' button
Set a password, choose a username, and enter your email address. You can also register using a Google or Facebook account.
Click the 'Create Account' button.
Check your email inbox to verify your email address
Click the 'Verify Now' button. You will then be redirected to the eToro page
Click on the 'Complete Profile' button
Fill out your basic personal information; this needs to match your Proof of Identity.
Enter your address, which needs to match your Proof of Address.
Enter your place of birth and country of citizenship. You may be asked to complete the ID number.
Select your answers to complete the investment knowledge assessments.
Verify your phone number
Verify your identity with a copy of your passport or government-issued ID that must contain your full name, date of birth, picture, and valid expiry date
Verify your address
Step 2: Fund your account
Funding your eToro account is very easy with these simple steps:
Login to your account
Click 'Deposit Funds'
Entered the preferred amount and currency
Select the payment method from the dropdown menu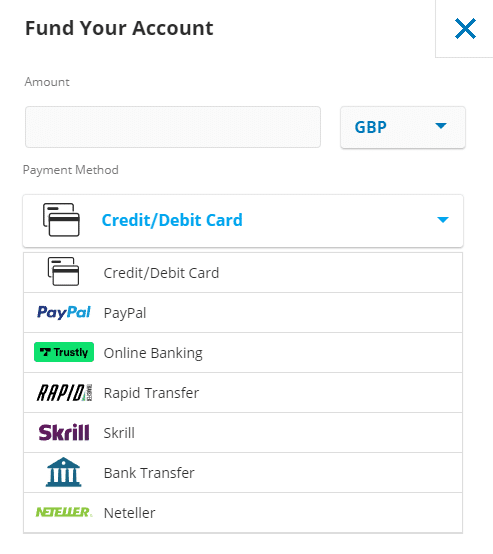 Step 3: Select demo account
Login to your eToro account
Select Virtual Portfolio from the menu under your username to access the demo account.

Once you have selected your demo account, it's time to get started! This will allow you to test out how the platform works before investing any real money in it. You can also use this account as a platform to improve your trading skills.
Step 4: Choose currency pairs
eToro offers an excellent platform with a wide range of currency pairs for trading. To select the currency pairs you wish to trade with:
Login to your account
Go to the platform's market page and select 'Currencies' to see the full list of currencies
Select the currency pair that you wish to buy or sell, then select 'Trade'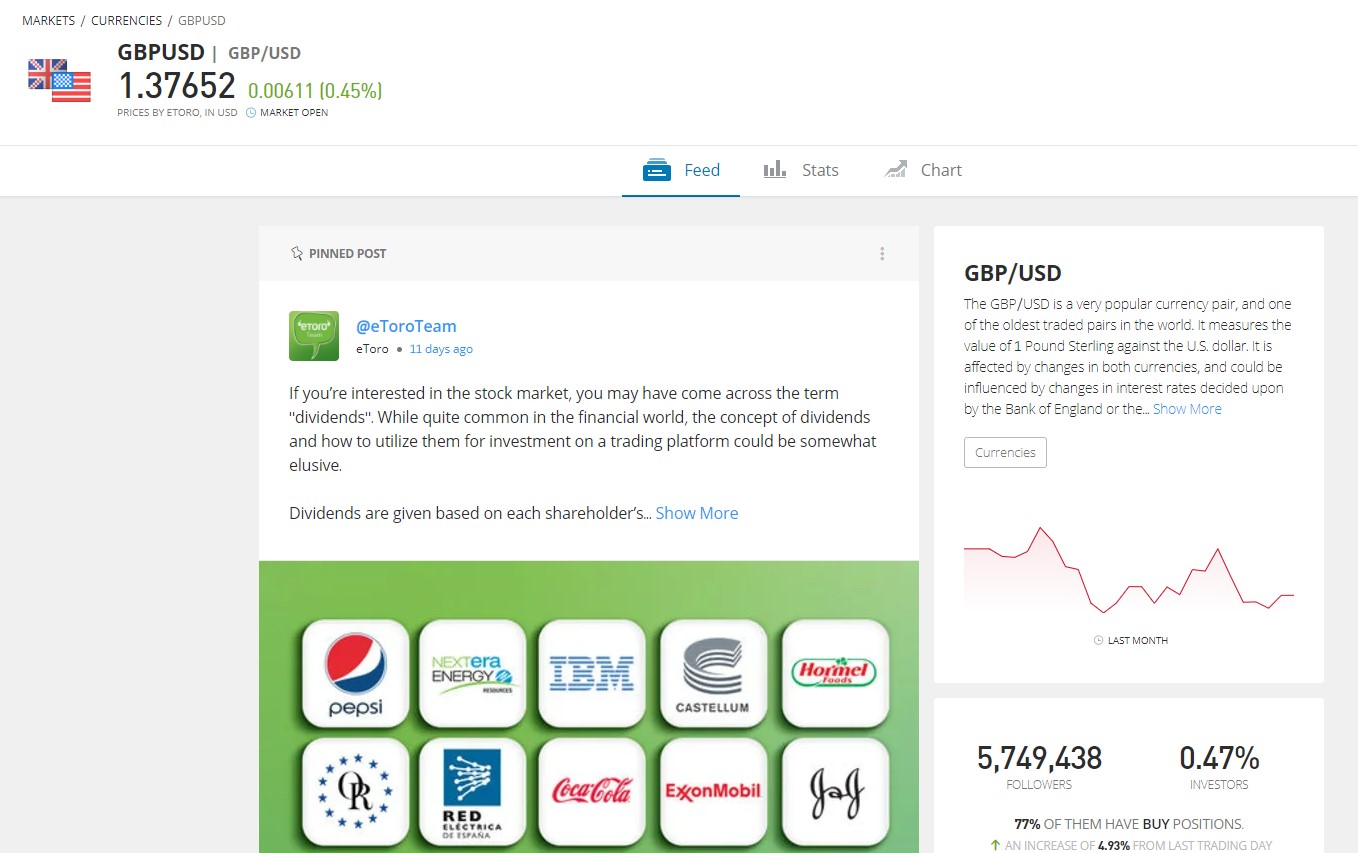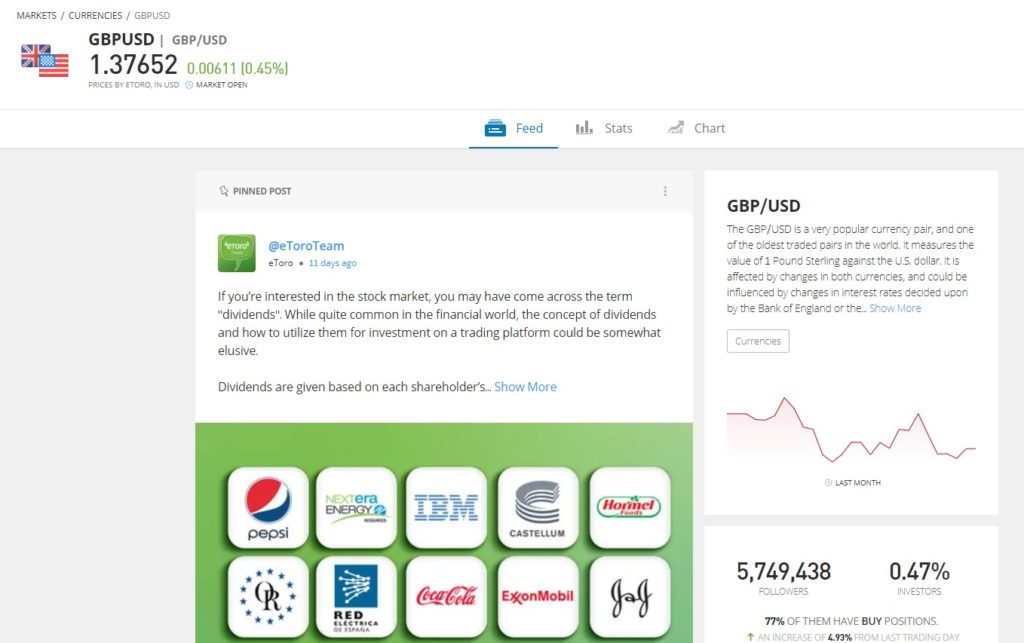 Step 5: Place BUY/SELL orders
In forex trading, it is essential to place buy/sell orders to generate profits. eToro makes this process easy and intuitive for both experienced traders and those starting. Buy means you are banking on that asset to increase in value. Sell means you expect the asset to depreciate.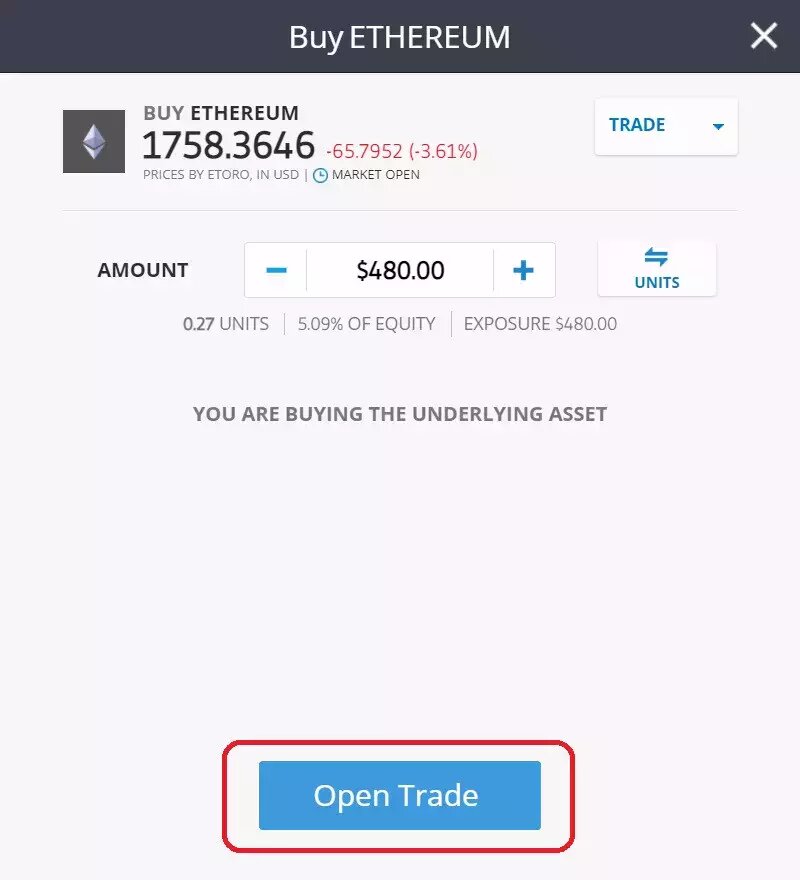 To place buy/sell orders:
After selecting the currency pair you wish to buy or sell, select "Trade"
Enter the amount or number of units you wish to trade
Set the stop loss, leverage, and take profit parameters
Select Open Trade
As simple as that!
Your capital is at risk. Other fees apply. For more information, visit etoro.com/trading/fees.
What is Forex Trading?
A global decentralized or over-the-counter market for exchanging currencies is known as the foreign exchange market. Some currencies' price swings might be particularly volatile due to the volume of currency that is exchanged each day. This volatility, which increases both the risk and the potential for huge returns, is what can make forex trading so alluring to traders. Forex trading is a highly profitable investment strategy that can provide you with steady returns over time.
What Are The Pros and Cons Of Forex Trading?
Pros:
Decentralization
Potential to make extremely high profits
Ease of use
High Liquidity
Leverage
Cons:
Unpredictable price movements
High level of risk
Complexities
Requires ongoing attention and focus
Forex Trading Top Tips For Beginners
Forex trading is a high-risk, high-reward investment that can be lucrative for those who are willing to take the plunge. However, it's important to make the right decisions at the right time. Now that you know the forex trading platforms for beginners, choosing a platform shouldn't be a difficult decision to make. Once you have decided on a platform, it's important to make sure to practice trading with some basic principles in mind. This will help you develop a trading strategy and stick to it. As forex trading is a highly complex activity, it's important to find a platform that is tailored to your needs and budget. Here are some tips for beginners.
Define your strategy
It is always important to have a solid forex trading strategy in place before beginning any trade. The strategies offered by different platforms vary, so it is important to select the one that best suits your needs and trading style. Forex traders should also keep a close eye on market conditions and news events, doing this will help them make better-informed decisions when trading. Finally, use forex trader tools as they can be very helpful in making sense of complex trends and movements.
Create a risk management strategy
Forex trading is a high-risk endeavor, and without the proper risk management strategy, you could lose all your money very quickly. Before starting forex trading, it's important to understand the different types of forex trading and their risks. For example, currency pairs (such as GBP/USD) can be volatile – this means that exchange rates can move quickly and unexpectedly in either direction. You should also educate yourself on market conditions so that you can make informed decisions about your trades. By doing so, you'll be able to take full advantage of opportunities while minimizing potential losses
Be consistent
It is important to always be prepared for the market to move in either direction. This means that you need to have a trading plan as well as adjustable stop losses and profit targets in case things get tough. Technical analysis can help identify trends and volatility so that you can make informed decisions while trading forex. Most importantly, remain positive and stay focused on your goals! If you trade consistently with these principles, then success will come naturally over time.
Choose a platform with tight spreads
When forex trading, it is important to choose a platform with tight spreads. These platforms offer traders the opportunity to make a lot of money by successfully trading currencies. Make sure that the platform you select is user-friendly and provides customization options for your trading strategy. You should also take into account the fees charged by this platform as this will affect how much profit you can make from your investments. It's also worth checking out whether or not this particular forex trading platform has a good reputation in the market – if so, it makes choosing it easier. If in doubt, you can check our list of forex trading platforms for beginners again.
Use a demo account
Before trading forex with real money, it is important to use a demo account first. This way you can test the platform and make sure you understand how it works. Once you have mastered the basics, trading with real money is much more fun! And this is when things start moving in your favor – as forex trading platforms tend to be more volatile than stock markets, making profits here can be very rewarding indeed!
Forex Trading Platforms For Beginners- Conclusion
Forex trading can be a complex and risky business, but it can also be a very lucrative one. Trading forex can seem daunting for beginners, but with the help of the right forex trading platform, you can get started quickly and make some profitable trading decisions. We have reviewed 6 forex trading platforms for beginners. The best platform will be based on your individual needs and interests, so make sure to read the reviews and research everything thoroughly before making a decision.
Your capital is at risk. Other fees apply. For more information, visit etoro.com/trading/fees.
Frequently asked questions
What are the best forex trading platforms for beginners?
Some forex trading platforms are better suited for experienced traders who are looking to trade larger volumes of currency. Other forex trading platforms may be better for those who are new to forex trading altogether, or who are looking for a more simplified trading experience.
eToro stands out with its user-friendly interface, comprehensive payment options, social and copy trading, and 100% commission-free features.
Is forex trading safe?
It's important to use a regulated forex broker that offers security features to prevent malpractices.
Where to trade forex in the US?
Many people in the US turn to online forex trading platforms such as eToro, Libertex, FXTM, FOREX.com, IG, and Interactive Brokers for their trading needs. Each platform has its strengths and weaknesses, so make sure you do your research before committing to anyone.
Is forex trading legal in the US?
Forex trading is not considered an illegal activity in most countries, including the United States. That said, the strict rules and regulations in the US are quite different from other countries.
Is trading forex good for beginners?
That all depends on your goals and preferences when it comes to trading forex. If you're looking for quick profits, then forex trading may not be the best option for you. However, if you're after long-term investment opportunities, then forex trading can be a great way to go. And, as always, make sure that you do your research and choose the right platform for your needs before jumping in head first.