Dogecoin vs Bitcoin- Best Crypto 2023 Revealed!
Fact Checked
Everything you read on our site is provided by expert writers who have many years of experience in the financial markets and have written for other top financial publications. Every piece of information here is fact-checked. We sometimes use affiliate links in our content, when clicking on those we might receive a commission - at no extra cost to you. By using this website you agree to our terms and conditions and privacy policy.
Disclosure
The investing information provided is for educational purposes only. Trading platforms does not offer advisory services, nor does it recommend or advise investors to buy or sell stocks, securities or other investment vehicles. Some or all of the products displayed on this page are from partners that compensate us. It may influence the products we cover and the location of the product on the page. Nevertheless, our research and analysis is unaffected by our partners.
Dogecoin and Bitcoin are two of the most well-known cryptocurrencies. Dogecoin was created as a joke, while Bitcoin was the first cryptocurrency to be launched. As blockchain-based digital assets, both digital currencies share some similarities but also have notable differences.
Read on to learn more about Dogecoin vs Bitcoin to decide for yourself which is the better investment in 2023.
Dogecoin vs Bitcoin – At A Glance
Bitcoin was the original cryptocurrency, whereas Dogecoin was created five years later as a joke. The two cryptos use similar technologies but are considered opposites by many in the crypto space.
Dogecoin and Bitcoin differ in several important ways:
| | | |
| --- | --- | --- |
| | Bitcoin | Dogecoin |
| Year of launch | 2008 | 2013 |
| Market Capitalization | $397,107,582,756 | $15,167,937,236 |
| Coins in Circulation | 19.0 million | 132.7 billion |
| Maximum Coin Supply | 21 million | No limit |
| Average Transaction Time | 9 minutes 14 seconds | 1 minute 4 seconds |
| Transaction Fee Range  | $1.25 to $5.00 | $0.10 to $1.75 |
| Special Feature | Digital gold | Meme coin |
Don't invest unless you're prepared to lose all the money you invest. This is a high-risk investment and you should not expect to be protected if something goes wrong. Take 2 mins to learn more
What Is The Difference Between Bitcoin and Dogecoin?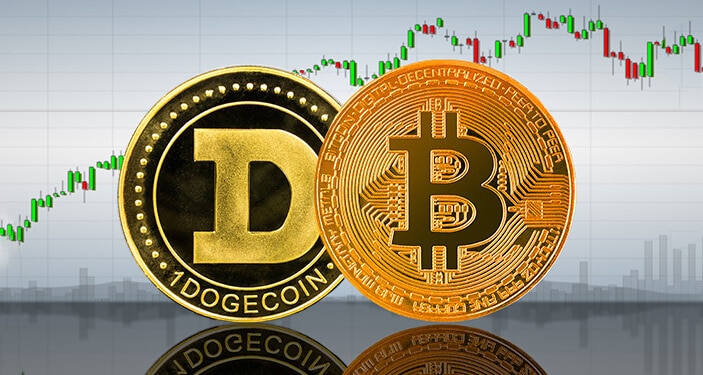 Here are some of the most significant differences between Bitcoin and Dogecoin:
Market Capitalization
In terms of market capitalization, Bitcoin is about 47 times larger than Dogecoin, based on the coin price multiplied by the number of coins in circulation. This is because Bitcoin has a much lower number of outstanding coins, but its price is much higher.
The price of bitcoin reached over $60,000 in 2021. By the end of 2021, Dogecoin was worth less than $0.01 but briefly peaked at over $0.60 in May. Bitcoin is priced in the five-figure range, while Dogecoin is valued at approximately $0.15.
Transaction Times
Compared to Bitcoin, Dogecoin has a faster transaction processing time. On average, it takes Dogecoin about a minute to add a new block to the blockchain, making Dogecoin nine times faster than Bitcoin at processing transactions.
Due to Bitcoin's popularity, congestion on the Bitcoin blockchain is more likely than on the Dogecoin blockchain.
Transaction Fees
A Bitcoin transaction costs significantly more than a Dogecoin transaction. For example, before February 2022, the processing fee for a Bitcoin transaction ranged from $1.25 to $5.00, whereas the fee for a Dogecoin transaction was $0.10 to $1.75.
Bitcoin users can pay a higher fee for a transaction to be processed faster, but the fee remains the same regardless of how much the transaction is worth. Dogecoin transaction fees are charged based on the size of each kilobyte of data, with 0.01 DOGE charged per kilobyte.
Security, Tech Development
Dogecoin's Blockchain was stagnant for a long period before entering the mainstream crypto lexicon. There was not a single developer update to DOGE between 2015 and 2020. Since 2022, developers have been working on updates regularly.
Even though Dogecoin is almost a replica of Bitcoin, with a few minor differences, the security of the two cryptocurrencies differs significantly.
By many orders of magnitude, the Bitcoin network is more secure than the Dogecoin network. BTC hashrate is 238 ExaHash/s, while DOGE hash rate is about 540 TeraHash/s. ExaHash equals one quintillion hashes, while TeraHash equals one trillion hashes.
Special Features
In terms of innovation, Bitcoin was the first cryptocurrency. However, Dogecoin was considered to be more novel when it was originally released.
The Shiba Inu dog meme is synonymous with Dogecoin, the "fun and friendly internet currency." Dogecoin has also inspired imitations such as Shiba Inu coins.
Bitcoin was designed as a "pure peer-to-peer electronic cash" that facilitates financial transactions without the necessity of a third party or centralized authority. Bitcoin is similar to digital gold because it has a limited supply of coins and a mining process to create new coins. As with gold mining, bitcoin mining is an energy-intensive process.
Don't invest unless you're prepared to lose all the money you invest. This is a high-risk investment and you should not expect to be protected if something goes wrong. Take 2 mins to learn more
What is DogeCoin?
Software developers Billy Marcus and Jackson Palmer launched Dogecoin in 2013 as a joke token. The two developers were Reddit buddies who had never met in person.
Marcus and Palmer combined two of 2013's most popular online trends – the relatively new cryptocurrency Bitcoin and the Shiba Inu meme "Doge." DOGE, however, quickly became a favorite among crypto enthusiasts and investors across the globe.
It took less than a month for the meme-themed coin's website to reach its first million visitors. Despite its beginnings as a joke, DOGE is now a full-fledged cryptocurrency with its blockchain and mining system.
Reddit's active community played an important role in DOGE's initial success. To keep the transaction volume high on the Dogecoin subreddit, subscribers would send DOGE back and forth. Furthermore, they shared and exchanged information on DOGE and encouraged other crypto enthusiasts to join the DOGE community.
DOGE was a penny cryptocurrency for most of its existence. In addition to its low price, the coin is abundant, which helped fuel its adoption.
Market dynamics determine the value of all assets, digital or conventional. As a result, DOGE's value is inherently determined by supply and demand.
Due to its unlimited supply, DOGE is not a deflationary asset. To sustain (and grow) its value, its demand must constantly be on the rise. The DOGE price has historically been stuck at a fraction of a penny, but it jumped around 7,000% in early 2021.
Don't invest unless you're prepared to lose all the money you invest. This is a high-risk investment and you should not expect to be protected if something goes wrong. Take 2 mins to learn more
What is Bitcoin?
Cryptocurrencies such as Bitcoin (BTC) function as money and forms of payment outside the control of any third-party group, or entity, eliminating the need for third parties to be involved in financial transactions. On several exchanges, it can be purchased as a reward for blockchain miners who verify transactions.
Satoshi Nakamoto, an anonymous developer, introduced bitcoin to the public in 2009
Since then, it has become the world's most well-known cryptocurrency. Many other cryptocurrencies have been developed as a result of their popularity. Other blockchains and emerging financial technologies use these tokens or attempt to replace them as a payment system.
Bitcoin.org was registered in August 2008. This domain, at least today, is protected by WhoisGuard, meaning its owner's identity is not public.
For every 210,000 blocks, bitcoin rewards are halved. As an example, in 2009, there were 50 new bitcoins as a block reward. A third halving occurred on May 11, 2020, bringing the block discovery reward down to 6.25 bitcoins.
Don't invest unless you're prepared to lose all the money you invest. This is a high-risk investment and you should not expect to be protected if something goes wrong. Take 2 mins to learn more
Dogecoin vs Bitcoin – A Closer Look
Even though Bitcoin and Dogecoin have many differences, the two coins have a lot in common. This is largely because Dogecoin began as a copy of Bitcoin. However, the token has since removed the training wheels.
Nevertheless, they remain similar in many respects, including the use of similar blockchain software and networks. On those networks, blocks are validated by miners using proof-of-work consensus methods. As a result, Bitcoin and Dogecoin can be used to transact and store value on a broader scale.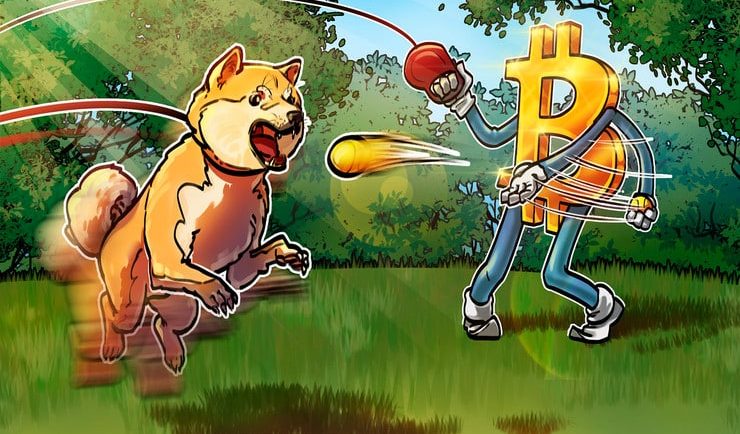 Dogecoin may not be as valuable as Bitcoin, but it still serves as a store of value.
Let's examine some of the most important features of each cryptocurrency.
Token Utility
Dogecoin, the tenth-largest cryptocurrency by market capitalization (2022), is purely speculative and has no real-world utility to support its value.
Bitcoin, the first decentralized blockchain network, launched in the cryptocurrency industry in 2009. The following 13 years saw many new blockchains and crypto projects emerge.
Upon release, some declined in value, while others thrived and became full-fledged ecosystems hosting a wide range of applications.
More than 12,000 crypto projects are based on more than 1,000 blockchain ecosystems. The project portfolio includes a wide range of projects. Several of them facilitate DeFi (decentralized finance), others support P2P autonomous transactions, and others enable scalability.
A group of cryptocurrencies called meme coins are quite popular among these. Tokens like these serve no practical purpose, instead as a means of poking fun or making fun. This group includes Dogecoin.
Many consider Bitcoin (BTC) a speculative asset with no practical use. However, there is plenty of evidence to the contrary. In addition to being a currency, Bitcoin is an ideal store of value due to its deflationary nature. Additionally, the robust ecosystem the lightning network is building will enable Bitcoin to add value in many other ways.
Bitcoin has existed for over 50 years, but many seem unaware of its rich history. Bitcoin has to be understood dynamically, which is why keeping up with the latest developments is so important.
You can access a growing ecosystem with bitcoin, not just a currency.
Don't invest unless you're prepared to lose all the money you invest. This is a high-risk investment and you should not expect to be protected if something goes wrong. Take 2 mins to learn more
Project Team
The Dogecoin Foundation was established in 2014 and provides governance and support for the project. Dogecoin Foundation's core team was re-energized in 2021 with new faces and seasoned advisors ready to advance Dogecoin into the next decade.
When it comes to Bitcoin, Satoshi Nakamoto and Martti Malmi originally registered and owned Bitcoin.org. However, to prevent any one person or group from easily controlling the Bitcoin project, Nakamoto gave ownership of the domain to additional people after he left the project.
In the Bitcoin network, Bitcoin Core is the most popular software that is used for creating nodes, storing coins, and transacting. The Bitcoin blockchain is accessed through this gateway or interface. Like Google Chrome, Bitcoin Core provides users with the tools they need to connect to and navigate the internet.
Token Supply
There were 100 billion Dogecoins available at launch, far more than the top digital currencies allowed. As of mid-2015, there were 100 billion Dogecoins in circulation, with an additional 5 billion added each year. It is estimated that, despite the absence of a theoretical supply limit, Dogecoins will only double in 20 years. Dogecoin's total supply does not have a hard cap. The Dogecoin founder, Jackson Palmer, announced in February 2014 that the limit would be removed to decrease its inflation rate consistently. As a result, inflation drops from 5% in 2015 to less than 4% in 2019, 3% by 2027, and 2% by 2035.
In addition to collecting all transaction fees from the transactions in the block, the successful miner receives a predetermined reward of newly created bitcoins. The current reward per block is 6.25 newly created bitcoins as of 11 May 2020. A coinbase transaction is included in the block to claim the reward, with the miner as the payee.ch. This is how bitcoins were created. Block rewards will be reduced by half every 210,000 blocks approximately every 4 years. At current rates, the reward will round down to zero around 2140, and only transaction fees will reward records kept afterward.
Your money is at risk
Token Price History
Dogecoin's founders didn't launch a public sale or "premine" coins before launching the token, unlike many other cryptocurrencies. Instead, anyone with a laptop or smartphone could mine doge immediately.
In its first four years, Dogecoin experienced only two short-lived price jumps despite its immediate popularity among crypto users. First, the token's price rose 1,061% in 15 days from $0.0002 to $0.0023 immediately after it went live. Second, during the early stages of the crypto bull market in March 2017, there was a big hike. Since its launch, Doge's price has increased 1,494% to $0.004 – its highest level yet.
The price of Doge fell below $0.001 through the second quarter of 2017, when many other digital assets continued to rise. Doge's price wasn't supported by bullish investors again until November 2017. Doge's price reached $0.018 by January 2018.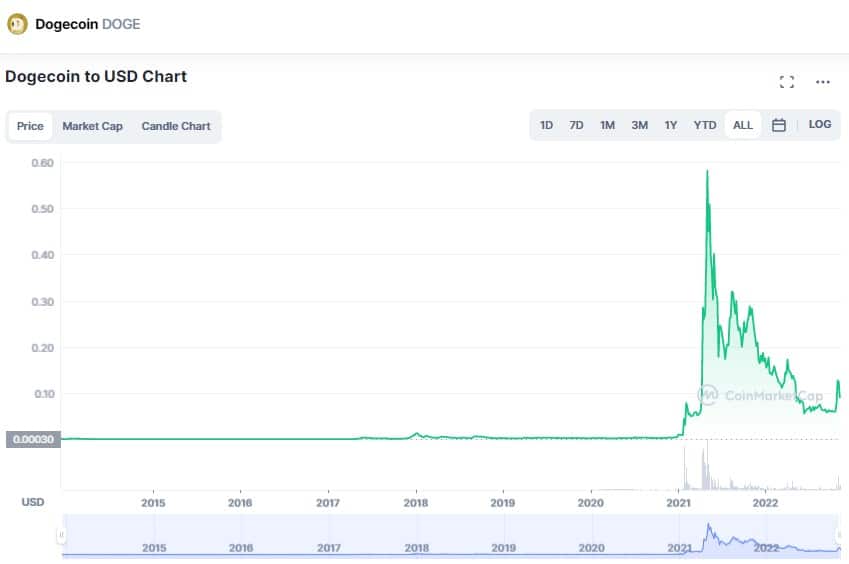 The token experienced a prolonged period of low trading activity as hype for the token waned, and it took over three years for doge to reach that level again. Finally, Doge's price surged past its all-time high in 2021 after Elon Musk and other celebrities rekindled interest. Between January and May, the coin gained 9,884%. During the rally, doge reached a new all-time high of $0.74.
Between 2010 and 2020, Bitcoin's price increased a staggering 9,000,000%, which makes it the top-performing asset of any class (including stocks, commodities, and bonds).
Bitcoin entered circulation at the cost of $0.00 when Satoshi Nakamoto mined the bitcoin genesis block at the beginning of 2009.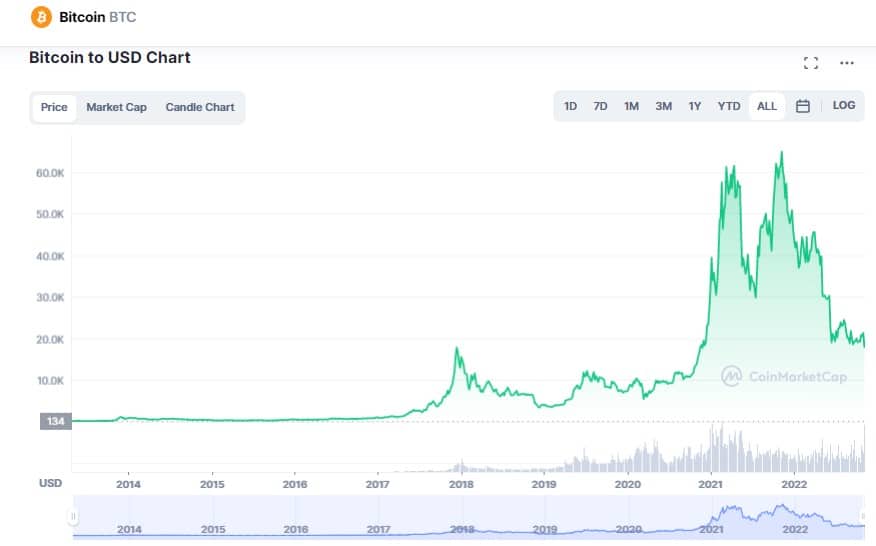 The price of Bitcoin reached parity with the U.S dollar in February 2011. With the achievement of this milestone, new investors entered the market, and over the next four months, bitcoin's price soared to over $30.
Despite a brief rise above $1,000, bitcoin had recovered from a prolonged bearish episode by early 2013. However, due to the infamous Mt Gox hack, China's first crypto ban, and other factors, it took four more years for bitcoin's price to return to $1,000. Despite this, bitcoin's price continued to surge dramatically throughout 2017 until it peaked at the previous all-time high of $19,850.
In 2018, the crypto market plunged into a yearlong bear market, now known as the "crypto winter." After testing the previous all-time high in December 2020, bitcoin rose 239% over the next 119 days, reaching a new all-time high of $64,799.
Celebrity Endorsement
In a few weeks, Dogecoin exploded from 1 cent to 73 cents, spawning a wave of meme tokens attempting to duplicate DOGE's 7,200% surge.
It was a big year for celebrities in the crypto ecosystem as well. While some invested in DOGE, others sought to adopt the currency for their businesses. An eccentric billionaire even approached the coin's developers. Let's take a look at those who pushed Dogecoin to new heights.
Two names come to mind when one thinks of the biggest Dogecoin bulls. Elon Musk is one of them. Indeed, the Tesla (NASDAQ: TSLA) magnate enthusiastically supports Dogecoin.
Throughout the year, Musk has tweeted about the flagship dogecoin on and off. Dogecoin's gains were largely due to his tweets, and he recently stated that he owns three cryptocurrencies. In addition to tweets, Musk has given DOGE holders legitimate ways to utilize their holdings. For example, Musk has recently added a variety of Dogecoin-compatible merchandise to the Tesla web store.
Aside from Musk, Mark Cuban is another major DOGE bull. In early 2021, the Dallas Mavericks owner bought DOGE to teach his child. As a means of transaction, he became a fast fan of the currency. Dogecoin has been Cuban's main focus since then as a payment. However, making Dogecoin a valid payment method for Mavericks merchandise and game tickets has taken things to a new level.
While Musk and Cuban are among the most prominent Dogecoin owners, they are not alone. A few other DOGE bulls have emerged throughout the year. For example, chef Guy Fieri supported the currency with a Photoshop edit. In addition, several musicians have told their fans that they are DOGE fans, including Snoop Dogg, Lil Yachty, Kevin Jonas, and Gene Simmons. All those celebrities have supported and promoted Bitcoin as well.
Don't invest unless you're prepared to lose all the money you invest. This is a high-risk investment and you should not expect to be protected if something goes wrong. Take 2 mins to learn more
Future Price Predictions
Dogecoin's high volatility makes it difficult to predict its price by 2025. Based on its current momentum, Dogecoin will be much more valuable in 2025.
Most price analysts have already predicted prices through 2025. Dogecoin, for instance, is expected to reach $5 within five years, according to Coinpedia. If no resistance is encountered, the coin may even reach $7, according to the site.
Dogecoin's price will rise much higher in 2025 if it embraces more developments and is endorsed by more experts.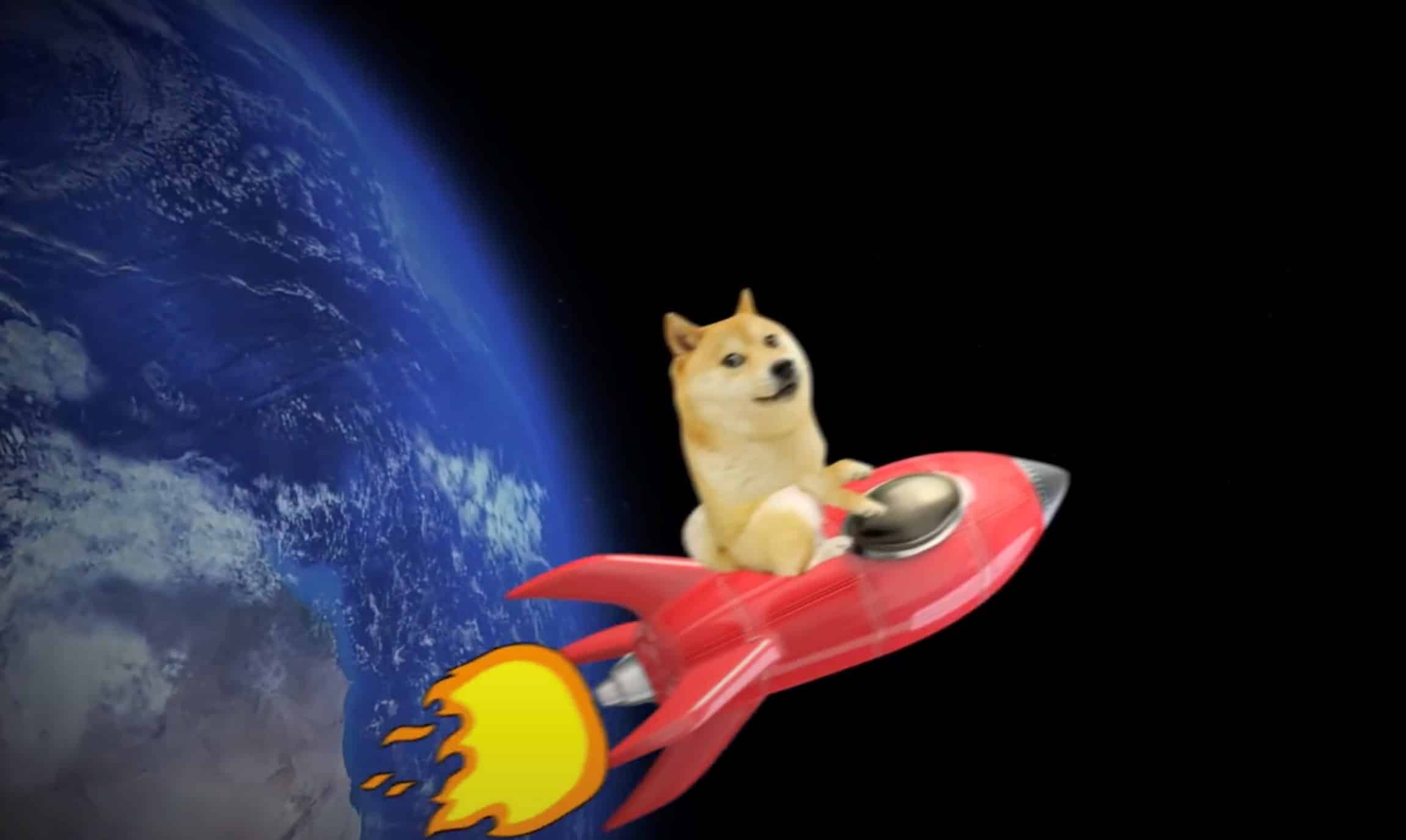 Late last year, it was easy to predict that Bitcoin would reach $100,000 after reaching its all-time high in November. However, the prediction game has become even trickier since bitcoin's big fall since then.
In November 2021, Kate Waltman, a certified public accountant specializing in crypto, told us that the most knowledgeable educators predicted $100,000 bitcoin in Q1 2022 or sooner.
However, experts predict bitcoin will not reach $100,000 in 2023. Instead, according to Jurrien Timmer, director of global macro at Fidelity Investments, bitcoin could reach $40,000 to $50,000 within the next year.
Blockchain Network
Much like most cryptocurrencies, Dogecoin runs on blockchain technology, which uses a distributed, secure ledger to store and add transactions on its network. Dogecoin's blockchain network is also secured by cryptography.
Dogecoin mining utilizes the "proof-of-work" concept, where computers process and record transactions by solving complex mathematical equations. Crypto exchanges or wallets allow miners to sell the Dogecoins that are earned from mining operations.
On the other hand, Bitcoin is a peer-to-peer payment network based on cryptography. Using cryptocurrency wallet software, users broadcast digitally signed messages to the network to send and receive bitcoins. Blockchain is a distributed, replicated public database where transactions are recorded, and the consensus is achieved through a proof-of-work system called mining.
The network needs a minimal structure to share transactions, which can be achieved by an ad hoc, decentralized network of volunteers. Nodes can leave and rejoin the network anytime, and messages are broadcast based on best efforts. To complete its local copy of the blockchain, nodes download and verify new blocks from other nodes when they re-connect.
Which Is Better, Dogecoin or Bitcoin?
There are advantages and disadvantages to both DOGE and BTC. Compared to DOGE, Bitcoin is more secure and has a greater track record regarding investment reliability.
Currently, both cryptocurrencies have the potential for significant growth in Oct. 2022. According to a recent analysis, the price of DOGE could surge by 800% by 2025. There are also many long-term bullish predictions about BTC.
In conclusion, you shouldn't base your investment strategies solely on these predictions. Cryptocurrencies have a history of high volatility, and you should research them thoroughly before investing.
Why Might Investors Choose Bitcoin?
Compared to Bitcoin's rise of 37% since the start of this year, Dogecoin's price has increased by over 6,000%. Although that's an astonishing jump, many people would choose Bitcoin over Dogecoin (BTC). Here's why.
Bitcoin is more than just a payment system. Bitcoin can be used as a universal currency and has already been adopted by a number of countries around the globe. However, Dogecoin also has the potential to be used as a means of exchange.
In fact, there is a very good chance that it could work better than Bitcoin. There is a faster transaction process, a cleaner environment, and a lower transaction cost. However, the space is extremely crowded.
A large team supports Bitcoin. The Bitcoin Foundation and other organizations pay a large team of developers to keep Bitcoin bug-free and updated. Developers are looking to layer new technology on top of Bitcoin's platform despite its slowness. Additionally, the tech workers plan to simplify and lower the cost of transactions.
A single person owns almost a third of Dogecoin. According to the Wall Street Journal, one person owns 28% of all Dogecoins. That's not all. Only 100 bitcoin wallets hold close to 70% of the coins.
Bitcoin now has its share of whales as well. Owners of large amounts of cryptocurrency can significantly influence its price. However, Bitcoin's influence is somewhat diluted since it is the world's largest cryptocurrency.
Bitcoin is a better long-term investment. We may continue to be surprised by DOGE. Even though the coin was created as a joke, its market cap is now larger than several well-known companies.
Don't invest unless you're prepared to lose all the money you invest. This is a high-risk investment and you should not expect to be protected if something goes wrong. Take 2 mins to learn more
Why Might Investors Choose Dogecoin?
Crypto payment processors, merchants, and companies widely accept Dogecoin as a cryptocurrency. The DOGE currency can pay for online services, computer games, travel, clothes, cars, and even houses. For example, Loop, Elon Musk's company, will accept Dogecoin as payment for its Las Vegas transit system. You can already use Dogecoin at certain supercharging stations to fill up your Tesla.
Dogecoin has a growing community of holders and supporters, which is one of its major advantages. According to Cuban and Mark, its growing community of users makes it a suitable medium for exchanges. Furthermore, investors use it as an absolute value, which is one of the primary reasons for its growing support. Additionally, these investors share memes based on the crypto on social media platforms to promote it.
Compatibility with decentralized exchanges: DOGE can be traded and transacted on decentralized exchanges. It has also been able to access the decentralized finance network thanks to the Ren project, which enables it to work on the Ethereum blockchain platform. In the crypto market, this indicates that DOGE is compatible with the emerging decentralized finance movement.
Easy transaction: As a result, Dogecoin provides certain benefits similar to Bitcoin. Also, the crypto's code is quite similar to Bitcoin, which makes it more secure and easier to use. In addition, Dogecoin does not have a mining limit. This means that investors can trade Dogecoin at any time, whether it is a short-term or long-term investment.
Don't invest unless you're prepared to lose all the money you invest. This is a high-risk investment and you should not expect to be protected if something goes wrong. Take 2 mins to learn more
Will Memecoins Ever Take Over Bitcoin?
Since October, Shiba Inu has surprised investors with price volatility causing major swings in both downward and upward price direction. However, Shiba Inu first appeared in the top 10 list last month. Shortly after, the cryptocurrency took over the eighth spot from the native meme coin, Dogecoin. This short period changed the perspective of SHIB and gave its competitors a hectic time. Shiba Inu, however, did not surrender to Dogecoin as it fought to regain its position.
On the contrary, Dogecoin's loyal investors have helped DOGE to retain its value. While meme coins are growing in popularity, Bitcoin has maintained a moderate value, despite reaching an all-time high not long ago. As a result, investors began to wonder whether Shiba Inu and Dogecoin would outperform Bitcoin in 2020.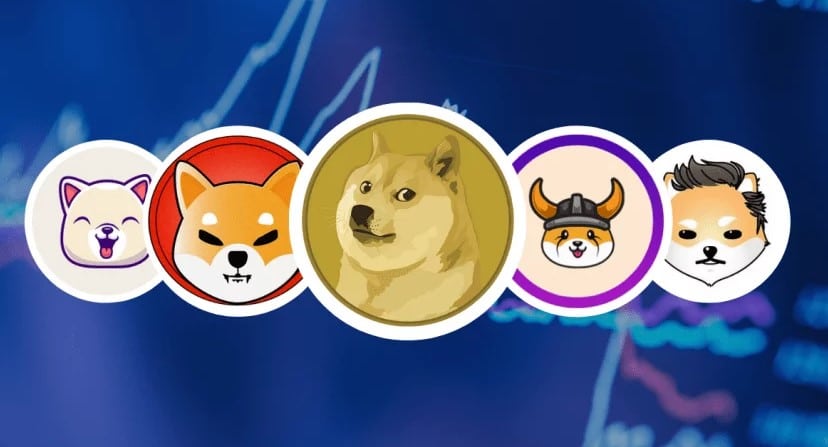 Despite its current market capitalization and value, Dogecoin cannot overtake Bitcoin, according to experts. The price of DOGE is not influenced by institutional investors or inflation. Bitcoin has a market capitalization of US$1.08 trillion compared to Dogecoin's US$28 billion. As Dogecoin's price is far below $1, experts predict its market capitalization will never reach US$1 trillion. Furthermore, Dogecoin is not deflationary which means that it is not affected by demand as much as Bitcoin is. The supply of Dogecoin can always meet the demand of investors while Bitcoin will become more scarce over time.
Although Shiba Inu and DOGE have achieved many milestones, their chances of overtaking Bitcoin are nearly zero. However, as the ETHER of meme coins, Ethereum flipping Bitcoin could impact SHIB.
How To Invest in Crypto 2023
The best place for beginners to purchase cryptocurrencies is a platform that offers easy transactions and is licensed by top global authorities.
eToro is an example of such broker to invest in cryptocurrencies; it provides information on cryptocurrencies, social trading features, educational courses, and more.
On the eToro cryptocurrency exchange, a wide range of cryptocurrencies can be traded. To purchase your favorite cryptocurrency, follow these simple steps.
Step 1: Create an eToro account
Click "Join Now" at the bottom of the page to sign up for eToro. Sign-up is free and easy.

A user's name, phone number, email address, password, and username will be displayed. It is also possible for users to register directly through their Facebook or Google accounts.
Don't invest unless you're prepared to lose all the money you invest. This is a high-risk investment and you should not expect to be protected if something goes wrong. Take 2 mins to learn more
Step 2: Deposit funds
Following KYC, you can deposit funds into your account by clicking 'Deposit Funds.'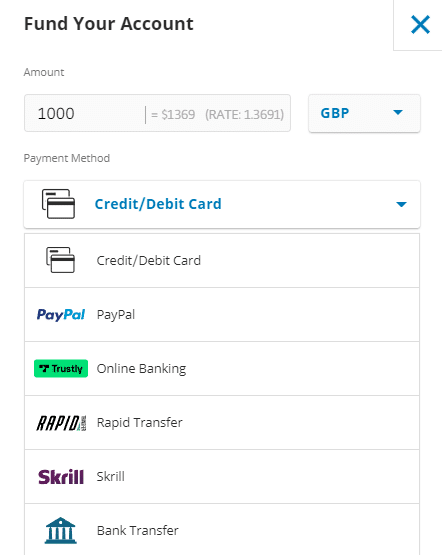 There are several ways to make a deposit. Payment options include credit/debit cards, PayPal, bank transfers, e-wallets, Skrill and Neteller, Trustly, and Rapid Transfer.
Step 3: Practice with a Demo Account
You can also practice with eToro's demo environment. For example, it is possible to trade for real money before you are ready to invest in a demo account.
Step 4: Start Live Trading
Using the search box at the top, find the cryptocurrency you are looking for – for example, Bitcoin – then click the trade button. After entering the amount, you wish to purchase, click on an open trade in the window that appears.
Step 5: Store Your Crypto in a Wallet
Cryptos can be stored on eToro, but a crypto wallet would be a better option. With eToro, you can connect different crypto wallets and manage your crypto investments from one place.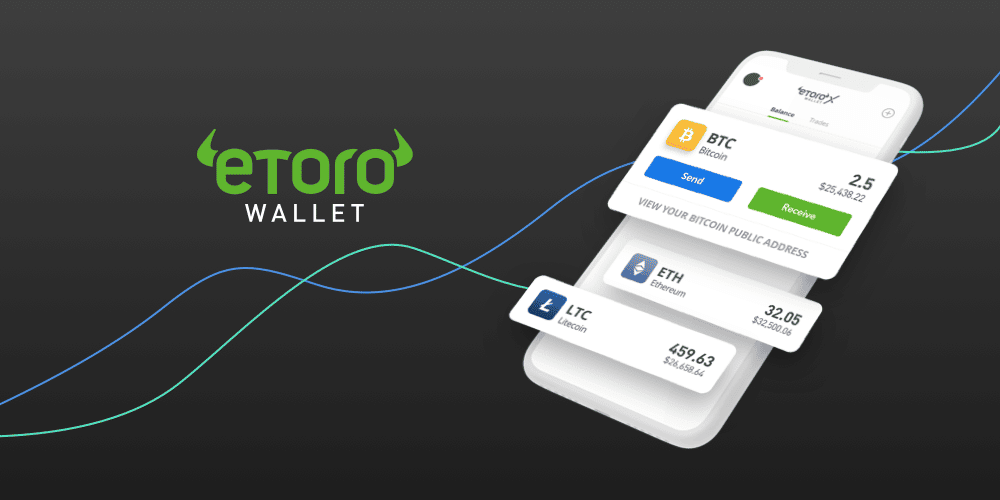 Exciting New Coins to Consider in 2023
There are a number of other exciting investments to consider in the crypto world besides Bitcoin and Dogecoin. Let's take a look at them.
D2T (Dash2Trade)

Dash2Trade is worth considering if you're looking to invest early in the next big crypto project. We place this project at the top of our list of the best crypto presales of 2023 because, despite only being launched on October 19th, it is already making waves.
With Dash2Trade, users can make informed decisions about the crypto market thanks to its innovative social trading and analytics platform. Several features are available on the platform, including automated trading tools, AI-driven signals, social trading, listing alerts, market news, and on-chain analytics.
Dash2Trade is powered by the native D2T token, available via presale right now. Based on the Ethereum blockchain, D2T has a 1 billion cap on its supply. The deflationary nature of the token will put upwards price pressure on the asset, which could result in excellent returns overtime.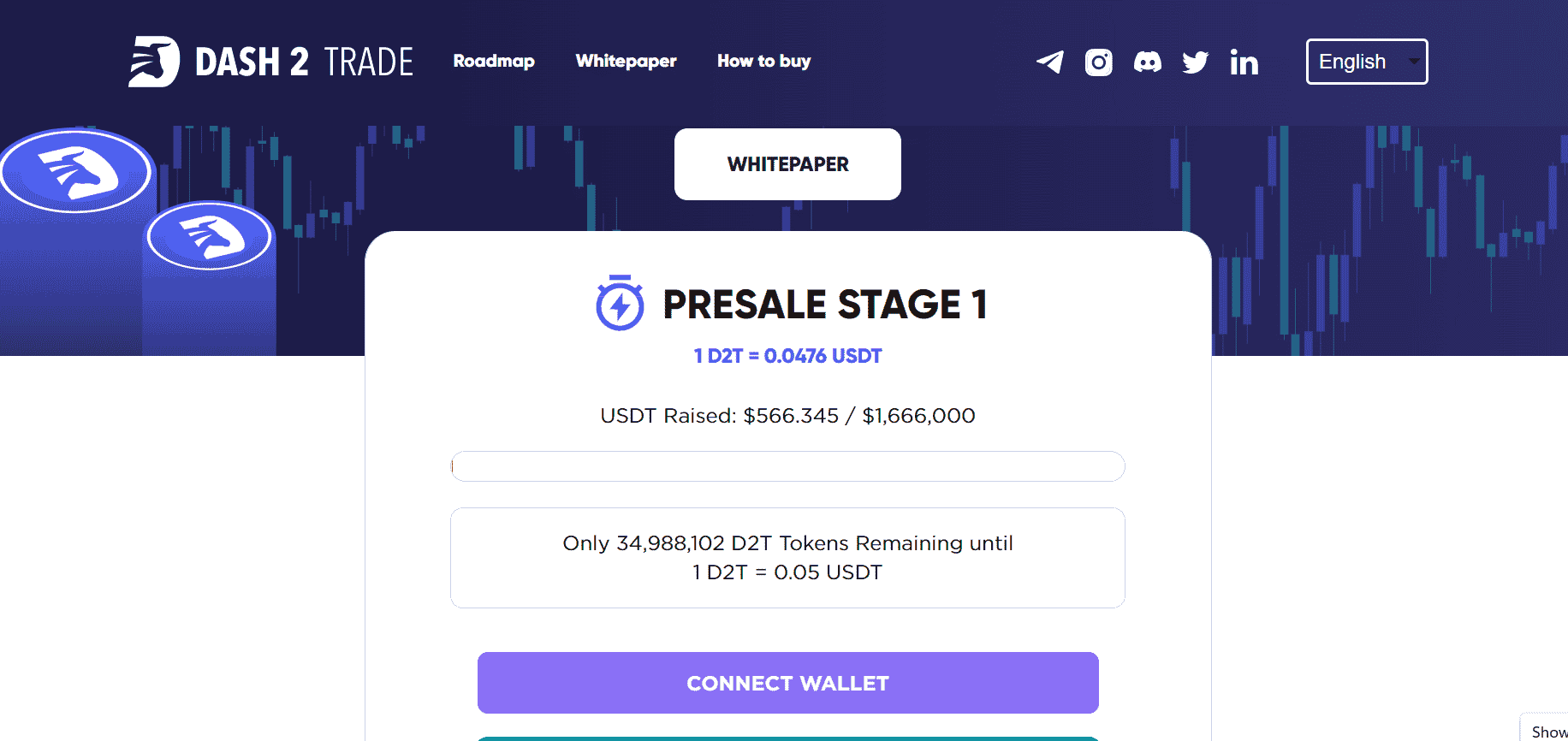 Dash2Trade tokens will be used for subscriptions, competitions, and to unlock advanced platform features. In addition, the utility token is tax-free! As a result, holders of D2T will never have to pay any tax on their holdings.
There will be 750 million tokens available during the presale event. The rest will be saved for exchange listings. Over $6 million has already been raised during the presale, which is predicted to end by 2023.
This is a great investment opportunity, so make sure you invest during the presale via Dash2Trade.
Your money is at risk
IMPT (Impt.io)
With IMPT, individuals and businesses can easily and securely offset their carbon footprint through a blockchain-based carbon credit exchange. The organization aims to improve the environment and bring about positive change for everyone.
IMPT.io, users can explore hundreds of global environmental projects that reduce carbon emissions and protect the environment. IMPT.io also works with thousands of the nation's largest retailers who allocate a portion of their profits to environmental initiatives.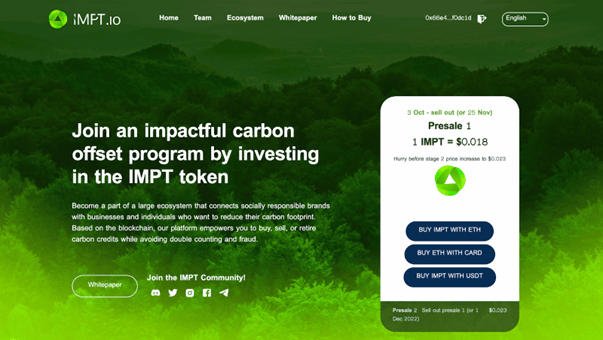 Users are rewarded when IMPT tokens are used sustainably or to offset carbon credits. Each carbon credit is a fully mintable NFT that can be exchanged for rewards or burned. When users choose to burn their carbon credit, they are rewarded with a completly unique art NFT that will hold real-world value.
Your money is at risk
$RIA (Calvaria)

Calvaria's native token is $RIA, which is used for staking, governance, and NFT purchases. In terms of growth potential, buying Calvaria now is a good investment.
This has resulted in the $RIA presale moving forward rapidly. So, invest early if you want a cheap entry into the play-to-earn game next year.
The Calvaria game can be accessed through $RIA. To access all game features, new users must purchase an initial deck of cards with $RIA. Tokens can be purchased on third-party exchanges or directly through the game interface.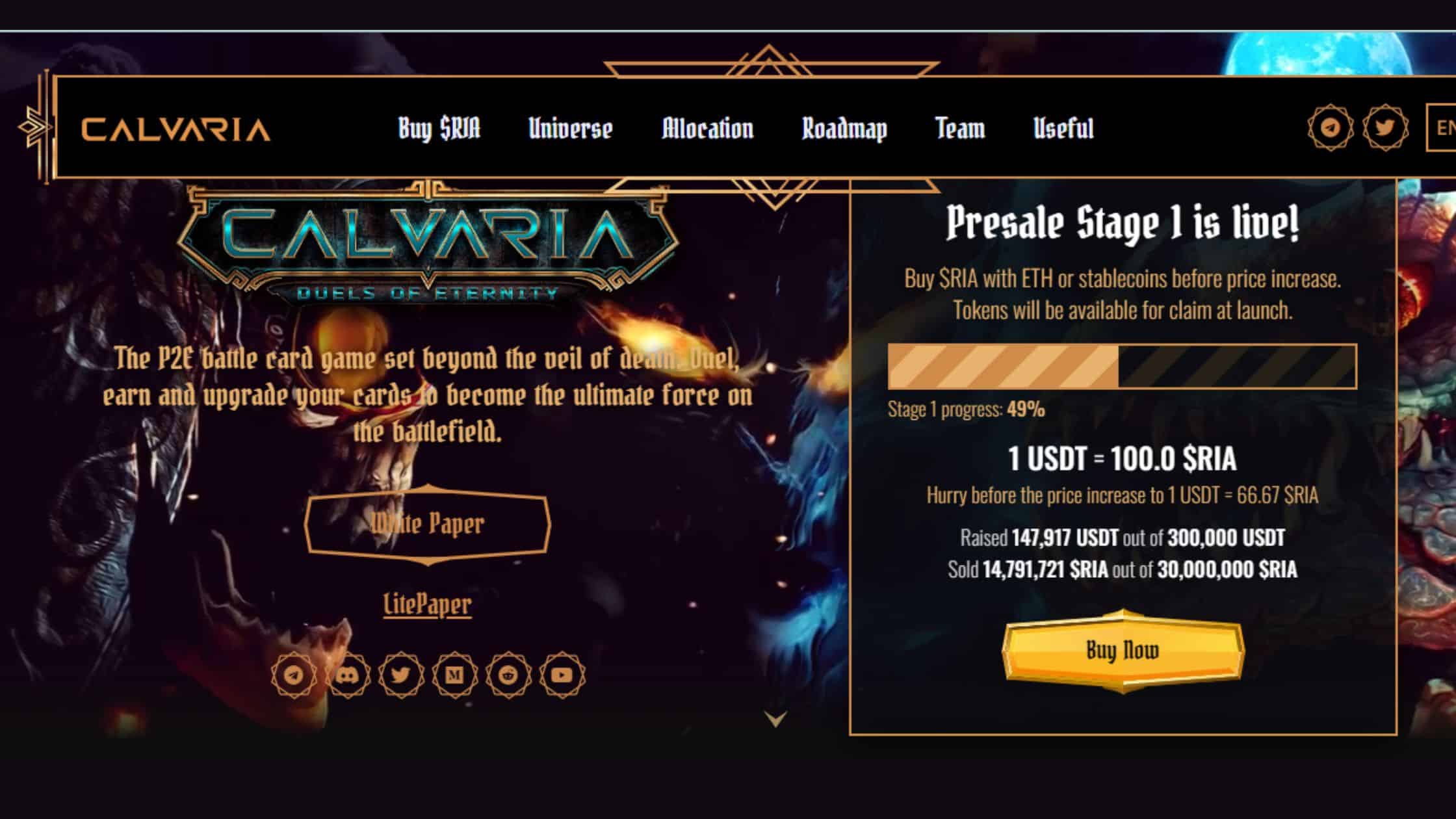 In the in-game store, various new game resources are available for purchase. The game offers a variety of options, including decks, cards, upgrades, energy replenishment packs, etc. Other than a few rare exceptions, all resources are BEP-721 NFT tokens that can be traded on third-party marketplaces. The $RIA token will gain significant value due to its use in the store. With $RIA purchases, users will ensure that the tokens constantly turn over, stabilizing the game's economy.
With the $RIA staking platform, users can earn daily passive income rewards. Furthermore, participants with a certain amount of $R1A in their staking accounts will have the chance to vote on issues related to the project's ecosystem governance.
Cryptoassets are highly volatile unregulated investment products.
What Are The Benefits of Diversifying Your Crypto Investments?
Portfolio diversification involves investing in a variety of assets. Within your overall portfolio, you allocate certain percentages to certain assets rather than purchasing just one token. This can make your portfolio more stable by limiting risk and reducing volatility. For example, the price of Cardano plummets, and you have invested heavily in it, your portfolio will plummet along with it. However, if you diversify with a second token that does not plumet, you will lose less capital. The goal of diversifying your portfolio is to ensure that you don't lose everything all at once if the value of one type of investment drops.
Diversifying your crypto portfolio involves investing in various coins, tokens, or projects. Unfortunately, investing in a single cryptocurrency can be risky, even if you choose one of the best cryptocurrencies like Bitcoin or Ethereum. During the past year, both have experienced significant price swings, and they will likely continue to do so in the future.
In the event of a market crash, crypto winter, or something as mundane as an unanticipated crypto malware attack, putting all your crypto eggs in one basket could result in the loss of entire portfolio value. On the other hand, spreading your investments across different coins and tokens will make you less vulnerable to negative news events or market downturns, allowing you to weather the storm and continue to grow.
Dogecoin vs Bitcoin – Conclusion
Although Bitcoin and Dogecoin are based on the same blockchain technology, they offer many unique features that make them stand out. While Dogecoin offers fast processing times and low transaction costs, Bitcoin commands the most value on the market. Depending on your investment goals and preferences, Bitcoin, Dogecoin, or both may be a good investment choice.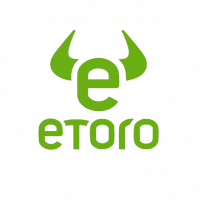 Don't invest unless you're prepared to lose all the money you invest. This is a high-risk investment and you should not expect to be protected if something goes wrong. Take 2 mins to learn more
FAQs
Which is better, Dogecoin or bitcoin?
Will Dogecoin ever reach $1?
Should I buy Dogecoin or bitcoin?
Why do people prefer Dogecoin to bitcoin right now?