Best Dogecoin Trading Platform – Beginner's Guide
Fact Checked
Everything you read on our site is provided by expert writers who have many years of experience in the financial markets and have written for other top financial publications. Every piece of information here is fact-checked. We sometimes use affiliate links in our content, when clicking on those we might receive a commission - at no extra cost to you. By using this website you agree to our terms and conditions and privacy policy.
Disclosure
The investing information provided is for educational purposes only. Trading platforms does not offer advisory services, nor does it recommend or advise investors to buy or sell stocks, securities or other investment vehicles. Some or all of the products displayed on this page are from partners that compensate us. It may influence the products we cover and the location of the product on the page. Nevertheless, our research and analysis is unaffected by our partners.
A "meme" cryptocurrency, it was first created in 2013. Mostly used as a tipping mechanism, meme coin got a new lease of life in 2022. Dogecoin's resurgence was fueled by Elon Musk, Mark Cuban, and Snoop Dogg.
Its market capitalization was US$78 billion in May 2022, making it one of the most highly traded cryptocurrencies. However, this figure decreased to US$23 billion at the time of writing (late July 2022). In this guide, we have reviewed the best dogecoin trading platforms for you.
3 Provider that matches your filters Providers that match your filters
What we like
Super user-friendly trading platform

Deposit funds with a debit/credit card

e-wallet
Rates
Security
Selection of Coins
Features
Payment methods
Cryptoasset investing is highly volatile and unregulated in some EU countries. No consumer protection. Tax on profits may apply.
What we like
Simple and fast way to buy and sell cryptocurrencies online

Great reputation and now home to over 35 million customers

Supports debit card and bank transfer deposits/withdrawals
Rates
Security
Selection of Coins
Features
Payment methods
Your money is at risk. The exchange holds an e-money license from the FCA.
What we like
Start trading crypto with $10

$270B quarterly trading volume

Over 200 crypto assets available
Rates
Security
Selection of Coins
Features
Payment methods
Your money is at risk. Crypto assets are highly volatile.
Best Dogecoin Trading Platforms List 2023
1. eToro – Regulated Trading Platform for Safe DOGE Investing
eToro is a globally recognized trading platform that is regulated by the Financial Conduct Authority, the SEC, CySEC and ASIC. Therefore, the platform is considered to be one of the safest to use and is a great option for both beginner and advanced traders.
Users can trade DOGE, among many other crypto assets, through eToro's online or mobile trading application. As well as cryptos, the platform also supports a range of financial instruments including traditional stocks, commodities, indices, ETFs and index funds. This makes it possible to diversify your investment portfolio in one place.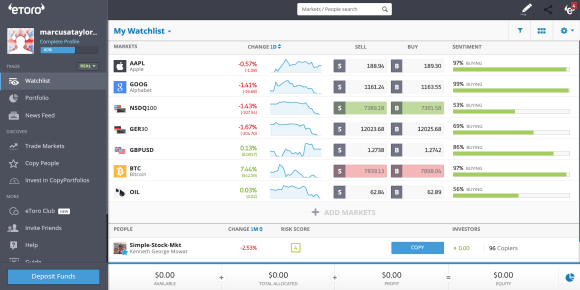 One of the most appealing features of eToro is that it offers copy trading services. Copy trading involves copying the trades of more experienced investors which could help to improve your own trading success. Of course, there is no guarantee that any profit will be made through doing this. However, copy trading can help to reduce research and analysis time. Furthermore, eToro offers a range of ready made investment portfolios that can be used to gain exposure to the crypto markets. The portfolios are made by experts and provide transparent detail about their past performance so that you can make informed decisions about investing.
For those who want to invest in DOGE long term, eToro provides a secure wallet that is separate from the trading platform. Traders can move their cryptos from their trading account to the eToro Money wallet seamlessly and transfer assets back to the trading account as they wish. The eToro Money wallet allows traders to access dApps such as MetaMask.
Pros:
eToro offers a user-friendly interface.
Tight spreads and low fees.
Zero commissions in some jurisdictions.
eToro provides a wide variety of financial instruments to trade which makes it easy to diversify.
There are a range of payment methods available including PayPal, credit card, debit card and Skrill.
The only trading platform to offer copy trading.
The trading platform is regulated by the Financial Conduct Authority as well as many other regulatory bodies.
Cons:
eToro does not offer many technical analysis tools or advanced trading features.
Not all crypto assets are available to trade.
67% of retail investor accounts lose money when trading CFDs with this provider. You should consider whether you can afford to take the high risk of losing your money.
2. Binance – The Best Dogecoin Trading Platform For Small-Cap Pairs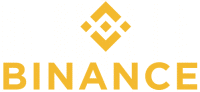 Binance is a reputable crypto trading platform that lists hundreds of assets, including DOGE. The exchange oversees a huge volume of transactions everyday and is a popular choice amongst both beginner and advanced investors.
As well as DOGE, Binance lists hundreds of ERC20 tokens including BNB, ETH and ETC.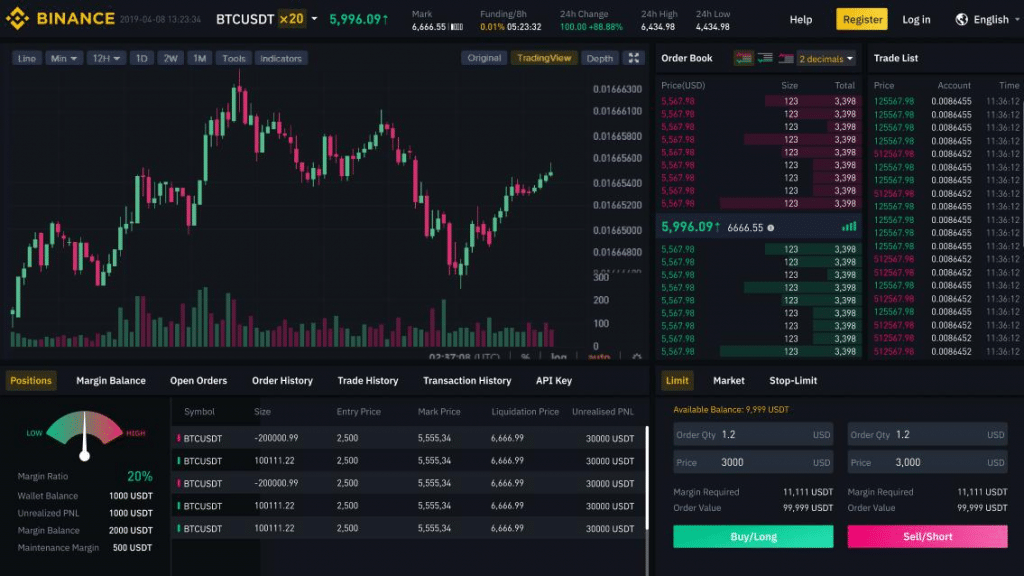 BNB is the native token of the platform that can be used to lower fees and earn rewards. All trading pairs are in BNB on Binance. If you use BNB to purchase tokens, you will pay fees of just 0.1%. However, transactions that do not use BNB will be subjects to fees of 3%-4%.
Binance is more than just an exchange, the platform also offers a range of charting and analysis tools that can be used to make informed trading and investment decisions. The platform also has a native wallet that can be used to store tokens outside of the trading platform.
Pros:
Binance offers an advanced charting tool for traders with indicators and analysis features.
Numerous currencies are available through the platform.
Fees from just 0.1%
Fiat currency is accepted as payment
Cons:
The platform lacks customer service options
High fees are charged for credit/debit card deposits
Your money is at risk.
3. Kraken– Top Crypto Exchange With Great Asset Availability
Kraken is an excellent platform to consider for buying Dogecoin in 2023. Kraken stands out from the competition due to its wide selection of cryptocurrencies and low minimum trade of $10. This makes it an excellent choice for those looking to diversify their holdings or begin trading with small amounts of capital.
For Dogecoin trades, Kraken charges a flat fee of just 1.5%. You may also be charged for deposits and withdrawals. Other than that, the platform is free to use and requires no minimum deposit. Users can also benefit from the platform's variety of educational resources including webinars, a podcast and in-depth guides. When investing in meme coins, it is important to understand the market and conduct research.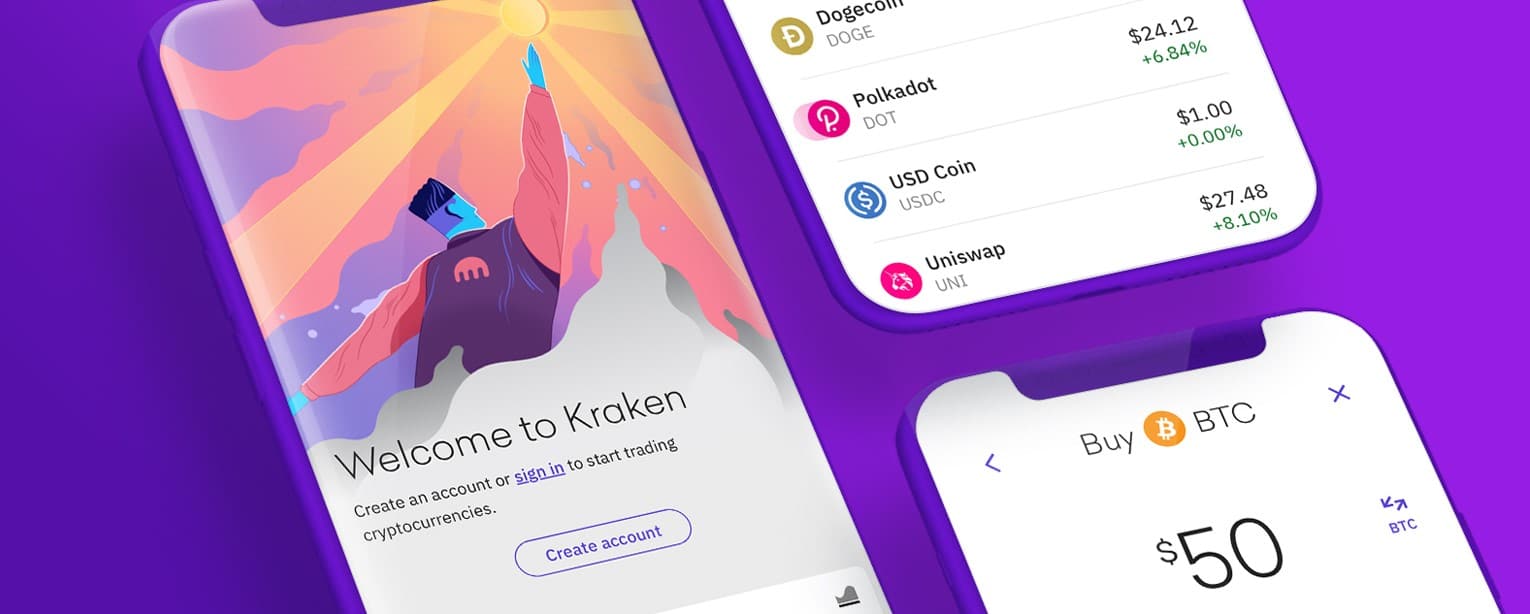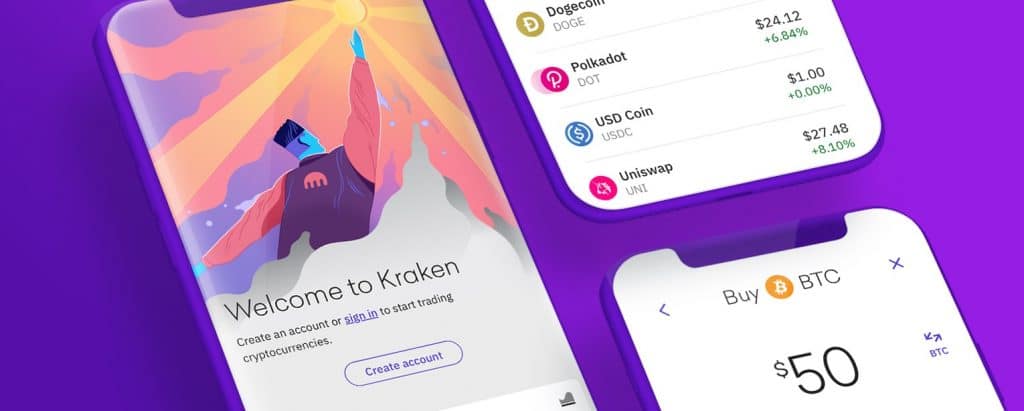 While Kraken is not regulated, the platform has received an ISO/IEC 27001:2013 certification which means that the exchange adheres to the highest industry standards. The platform also has a number of great security features in place including 2FA, automatic session timeouts and SSL encryption.
Kraken is compatible with most hot wallets which means that you can easily transfer your DOGE to a safe place after buying on the exchange.
Pros:
24/7 customer support
Over 185+ crypto assets
Flat 1.5% trading fee for DOGE
Numerous payment methods available
Easy-to-use trading tools and indicators
Industry-leading security features
Cons:
Your money is at risk.
4. Coinbase – Excellent  Dogecoin Trade Site for Newbie Investors
Introduced in 2012, Coinbase currently has a superior advantage being reputable for it's secure and trustworthy token exchange services. It presently records over 13.5 million users with an impressive list of positive users review. It is licensed to legally operate in many legitimate countries, has a well regulatory users transparency guideline and also features a safe crypto wallet  with an asset insurance policy.
Coinbase supports thousands of assets including crypto and NFTs  across many viable crypto networks, including DogeCoin. A passive earning advantage is also possible with an up to 6% interest rate for eligible cryptocurrency trade. The platform offers easy transfer and exchange methods via exclusive mediums like bank transfer, debit/ credit cards and PayPal. Its simplified, user- friendly interface and navigation makes it easy for beginners to conveniently transact on the platform. At the same time, it features more advanced tools such as that useful for  comparing and tracking potential crypto assets for more seasoned users. Additionally, it provides a transparent and  accountable  transaction model for a reliable and safe crypto trade for a new beginner.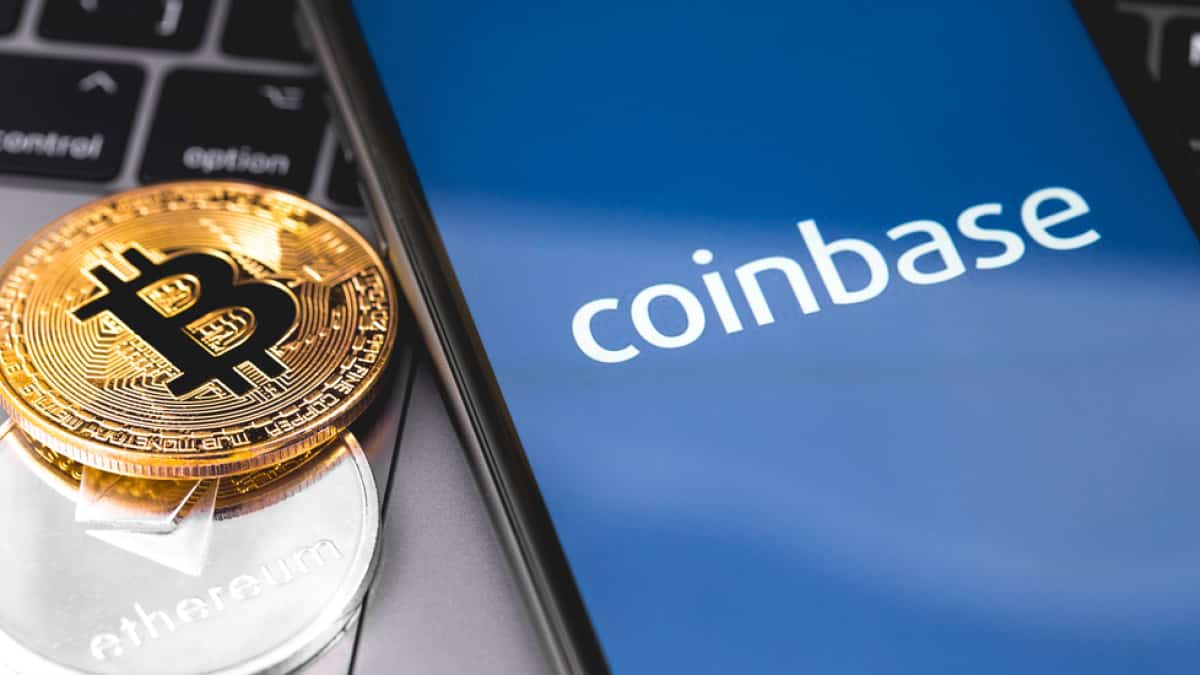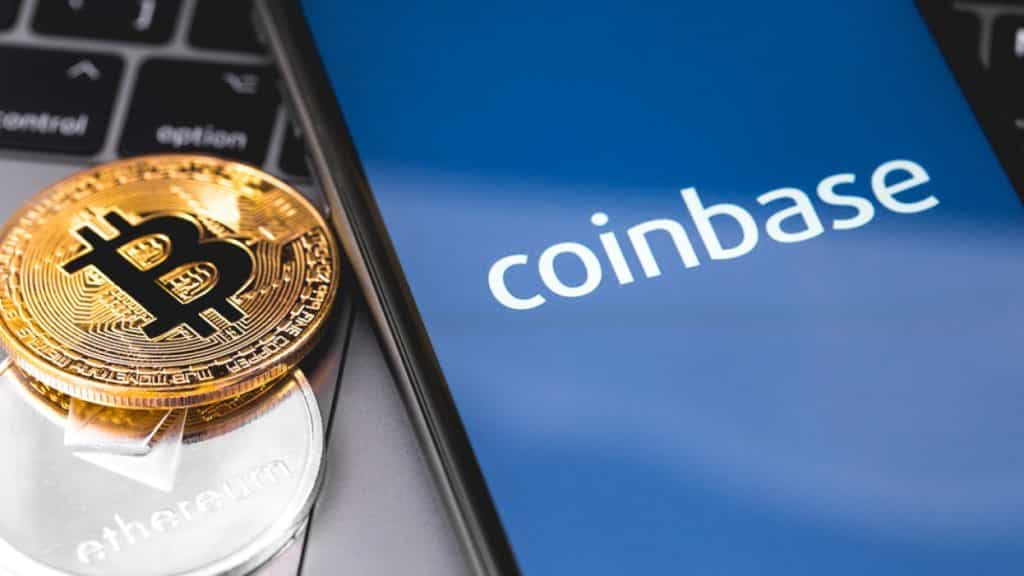 Coinbase guarantees easy and instant transaction when you use fiat currency to transact via the Instant Exchange feature on the platform, at no additional charge, it equally enhances quick withdrawals useful for crypto conversions and external services.  The coinbase platform generally  accepts the USD, EUR and GBP currencies. Although there are limits of crypto amounts to be sold and bought at a particular time as regulated by their transparency policy, however, Coinbase has an upgrade exchange tool, GDAX for consistent investors to trade between using a wider array of cryptos. For U.S users, the Coinbase debit, also known as the Shift Card permits easy transaction of your crypto coin directly from your online Coinbase wallet, without any extra debit charge.
Pros:
Regulated and secure crypto exchange platform.
Asset insurance for Coinbase digital wallet.
Beginner friendly with easy navigation tool and user- friendly interface.
Enables fiat currencies and transaction methods.
Quick, easy decentralized transactions and conversions.
Multiple payment methods including convenient bank transfer.
Offers a wider crypto trade options through GDAX.
Cons:
Expensive transaction fees.
Less suitable for expert personal and corporate investors.
Prevents users anonymity and transaction privacy.
Limits crypto trade transaction amounts.
Your money is at risk.
What is Dogecoin?

Introducing the "fun and friendly" digital currency Dogecoin in December 2013 is a peer-to-peer, open-source cryptocurrency that promotes social interaction. The Dogecoin trading project was launched soon after Bitcoin and Litecoin, two of the major players of the early crypto era. Dogecoin was originally intended to help the general public understand the technology behind blockchains by creating a more memorable cryptocurrency project. However, with its emergence in the internet-driven era of retail investors, Dogecoin has become an icon. In 2021, the Shiba Inu, the logo of the meme coin, has been hard to avoid.
Dogecoin's technology is similar to other cryptocurrencies such as Bitcoin. In addition, DOGE introduces several improvements to Bitcoin's technology to make transactions faster and more affordable. In addition to this, other cryptocurrencies offer better, more innovative solutions that reduce transaction costs. Even though Dogecoin trading isn't revolutionary, the cryptocurrency's investors aren't banking on the blockchain. Doge Army members are instead counting on the vibrant community around DOGE.
How Can I Trade Dogecoin?
Dogecoin can be purchased by opening an account on a cryptocurrency exchange that supports DOGE. Several exchanges support Dogecoin trading, including Coinbase, eToro, Robinhood, Gemini, SoFi, and Webull.
One of the best options is SoFi. SoFi members will receive free bitcoin for a limited time, allowing you to gain exposure to cryptocurrencies without risking your own money. As well as buying and selling IPOs and exchange-traded funds, SoFi lets investors invest in many other assets.
You can purchase DOGE after you have opened your wallet and exchange account. You can view the DOGE price on your exchange dogecoin trading platform by opening it first. It is important to monitor the DOGE price and watch how it moves to ensure you don't overpay for your coins, though cryptocurrencies' prices always change.
If you use the best exchanges, you will have the option of choosing from a wide range of order types. The basic types of orders you might already know if you've traded stocks before. Make sure you have a solid understanding of the most common order types before investing. Determine your available funds and how much DOGE you want to buy by choosing one of the order types available.
After you have placed your order with your broker, they will fulfill it as soon as possible. It indicates that your order has been completed when you see your DOGE in your exchange wallet. Your broker may cancel your order during the day trading dogecoin if they cannot fulfill it according to your specifications.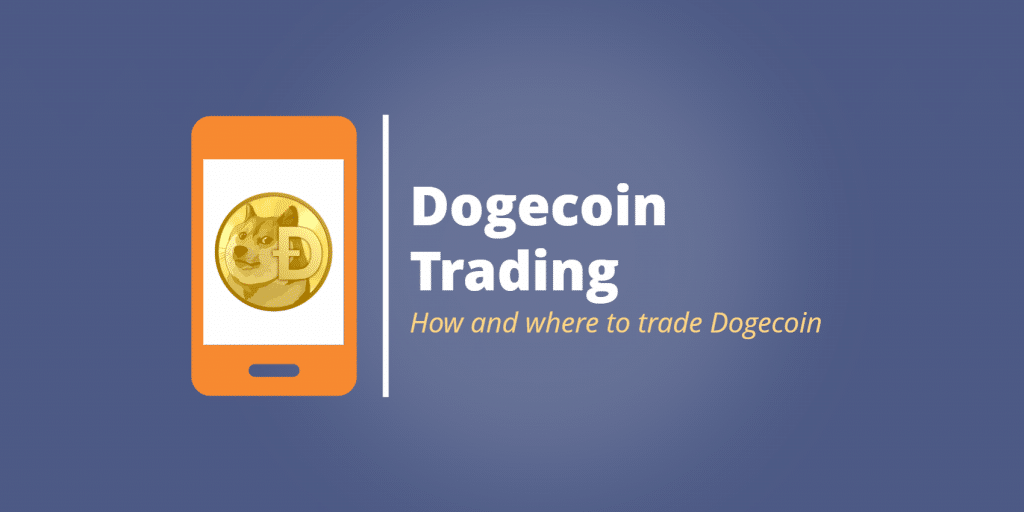 A cryptocurrency wallet gives you the ability to store DOGE off of exchange by giving you a set of keys. Then, if your exchange is hacked or stolen, you are protected against losing your investment.
Currently, users cannot transfer their assets from or to another wallet on Robinhood. Using a wallet that lets you control your private key is the best way to hold your cryptocurrency. All three exchange wallets, Coinbase, eToro, and Gemini, allow sending and receiving. To ensure your private keys are secure, use a wallet that allows you to manage them yourself.
A cryptocurrency wallet is either a hot software wallet or a cold hardware wallet. For access to your investments, you must be connected to the internet with a software wallet. To achieve maximum security, hardware wallets store your coins offline, but the cost may be over $50. So if you're looking for storage for your DOGE, check out our favorite software and hardware wallets.
Dogecoin Trading Exchanges
Many exchanges offer the option of selling DOGE as well as buying. So you can trade the crypto easier and cheaper in such cases. However, if your exchange does not support buying and selling currencies, you may sometimes have to move between exchanges.
Check out this list of the best Dogecoin trading exchanges and sites:
1. Binance

The cryptocurrency exchange Binance is one of the biggest and most popular outsides of the U.S. In addition to being the world's largest exchange in terms of volume for a long time now. If your country allows it, Binance offers you a wide range of ways to buy crypto, including bank transfers, credit cards, and peer-to-peer trading (P2P).
The exchange offers major currencies as funding options, including the U.S. dollar, the British pound, the euro, the Canadian dollar, the Australian dollar, and a range of minor currencies. In addition, Binance also offers a range of cryptocurrencies for you to fund your account with, including Bitcoin and Ethereum, as well as Binance Coin.
There's one caveat for U.S. residents who want to purchase Dogecoin through Binance. U.S. residents are not allowed to use Binance's main platform because of regulatory uncertainty. To cater to U.S. citizens, Binance has created an exclusive version of the platform, Binance.US. Nonetheless, this option is unavailable for Connecticut, Hawaii, Idaho, Louisiana, New York, Texas, and Vermont.
Your money is at risk.
2. Coinbase

Coinbase, the largest crypto exchange in the U.S., didn't add DOGE support until June 2021 due to customer requests. However, fans of Dogecoin trading can now purchase them on both Coinbase.com, Coinbase's simpler trading interface, and Coinbase Pro, the platform's more advanced trading interface.
Since 2012, Coinbase has been the only publicly listed crypto exchange in the United States. Deposits can be made using credit or debit cards and bank transfers for residents of the United States and the E.U., including ACH and SEPA.
Your money is at risk.
3. Kraken

Kraken is a U.S.-based crypto exchange, according to CoinMarketCap, that was launched in 2011. The exchange currently supports funding in the following currencies: USD, EUR, CAD, AUD, GBPI, Swiss franc, and JPY. Wire transfers and credit cards are supported. Residents of the E.U. can use SEPA for free and fast payments.
Alternately, if you already possess crypto, Kraken lets you deposit BTC, ETH, LTC, QTUM, ADA, ZEC, and XMR into your account.
By clicking the "Buy Crypto" tab after funding your account, you can buy DOGE in under 10 minutes.
Your money is at risk.
Best Dogecoin Trading Apps
1. Binance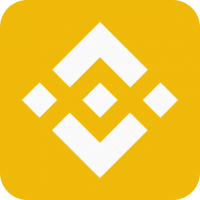 Binance is one of the largest crypto trading apps which supports over 200 crypto assets including Bitcoin and Dogecoin.
Binance's Secure Asset Fund for Users keeps 10% of all trading fees in a cold wallet. A cold wallet is a type of DeFi wallet that does not require an internet connection. The wallet can be managed through the Binance app. As well as offering savings, the application claims to earn interest above 5%.
It is worth noting that Binance has developed its "lite" interface, which is designed specifically for beginners to the crypto world. If you are new to crypto, you might want to give it a shot.
Traders can access the Binance app on both iOS and Android devices.
2. Coinbase
Coinbase is another reputable cryptocurrency trading platform that also offers a seamless mobile app. Through the app, traders can access Dogecoin along with other digital assets. What's more, new users can receive a free $5 Bitcoin bonus when they sign up!
The Coinbase app does not offer as many different tokens as Binance however, the platform has more security features which make it an appealing choice. The tokens that are offered by the app include Bitcoin, Bitcoin Cash, Ethereum, Ethereum Classic, Litecoin, Basic Attention Token, 0x, and USD Coin. It is possible to deposit funds with credit card, debit card or bank transfer.
To keep users safe, the Coinbase app allows users to disable their accounts if their devices get stolen or lost. This process is simple and only takes a few minutes. Coinbase also claims to have bank-level security to protect funds.
The app is not just for trading, Coinbase can also be used as a learning hub by new investors who want to expand their knowledge of the crypto space. Coinbase provides a range of educational resources that can be used to guide informed trading decisions. The Coinbase app is available for both Android and iOS users.
3. Robinhood

Robinhood has come under fire recently amid several scandals that have caused the platform to crash. Nevertheless, the trading platform has managed to hold on to a solid reputation that puts it on our list of best Doge Coin apps to consider in 2023.
Robinhood is very user friendly and supports both crypto trading and traditional stocks. This means that users can easily diversify their portfolio. The app doesn't support all crypto assets but supports the majority of the big players including DOGE, BTC, ETH, BNB, XRP, ETC, and others.
The main downside to the app is that it has experienced backlash and users should be prepared for future challenges. Robinhood is available to be used on Android and IOS.
4. Sofi

Unlike other crypto trading apps, Sofi does offer not only crypto but also stocks and futures. In addition, it is an app that allows you to manage investments, bank accounts, credit cards, and everything else related to your finances in one place.
The firm offers a range of financial instruments to trade. In addition, spending money with Sofi's debit card can earn points redeemed for cryptocurrencies such as Bitcoin and Ethereum.
Sofi also offers an automated investing feature, in which algorithms identify the best ways to turn investments into profits. With all that being said, it is another excellent dogecoin trading app to consider.
Sofi is available on iOS and Android.
5. Gemini

The Winklevoss twins founded the Gemini exchange as a security experiment. There are two-factor authentication requirements for all accounts, and most deposits are airtight cold storage (hot storage assets are insured). Access to production is controlled through the least privilege. It is one of the first exchanges to obtain SOC1 Type 1 and SOC2 Type 2 certifications for its hardware security modules, generating and storing keys internally. As a result, Gemini has one of the best security levels in the crypto market.
Gemini also has a Gemini Pay service, allowing users to spend crypto at more than 30,000 business locations in the U.S.
Gemini is available on iOS and Android. So there is no excuse for not having it as your dogecoin trading app.
Risks of Dogecoin Trading
As the most popular cryptocurrency, Dogecoin also has an unpredictable future due to its high ranking. In general, the higher the value of a coin, the greater the chance of sudden increases or decreases in its value.
Because of the popularity of Dogecoin trading, there is also a chance that a third party could accidentally raise or lower the price. For example, the mere presence of Elon Musk on Twitter can drastically change the price of Dogecoin because people will buy or sell it depending on his tweet.
As a result, buyers of Dogecoin must also keep up with what people are saying about it. For example, celebrities can influence the way their fans feel about currency, in addition to the normal differences in value.
Is Dogecoin A Legit Cryptocurrency?
There is no scam in Dogecoin trading technically. The coin is simply another cryptocurrency that has gained popularity. However, in terms of the fundamentals of investing, Dogecoin trading is a poor choice – other cryptocurrencies are better.
Retail investors can purchase Dogecoin on Robinhood, making it easily accessible. It is similar to Gamestop in that it is not a scam, but its value is dependent on speculation.
In light of Dogecoin's steep price rise since 2018, it is an extremely risky investment. Further, the cryptocurrency does not have any utility after considering its lack of value.
Dogecoin Trading Security Risks
A key feature of Dogecoin trading is its use of the same consensus model as Bitcoin, making it relatively secure. Despite this, the cryptocurrency has been unceremoniously hacked. In just a few weeks after launch, hackers seized 21 million Dogecoins, which at the time were worth $12,000 each.
The blockchain of Dogecoin trading wasn't compromised; the hackers only compromised Dogecoin's website so that payments were directed to their wallets. Thus, making Dogecoin trading platforms very safe.
How to Get Started with a Dogecoin Trading Platform – eToro
Step 1: Open an Account
Click here, fill out your details, click on 'create an account,' and that's it. You are now part of the eToro family.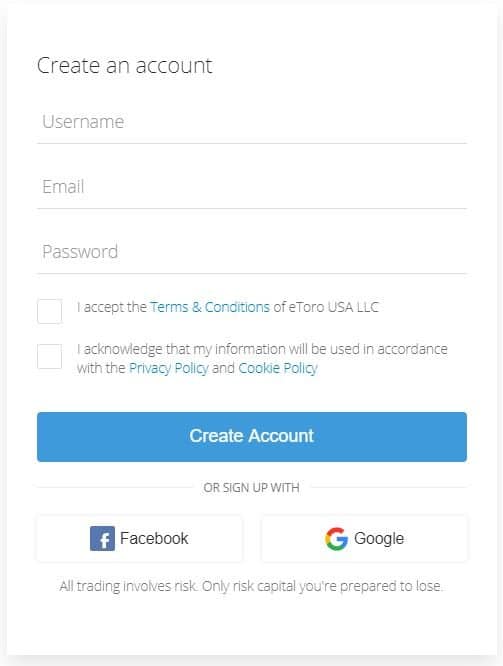 67% of retail investor accounts lose money when trading CFDs with this provider. You should consider whether you can afford to take the high risk of losing your money.
Step 2: Upload ID
Uploading documents is a simple process that can be done by clicking here. Documents can be uploaded in the following formats: .pdf, .jpg, or .doc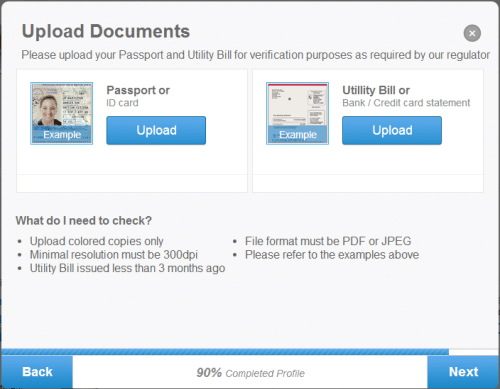 Step 3: Deposit Funds
In the left-hand navigation box, select the "Deposit Funds" button. Enter the amount you would like to deposit. Enter your payment information and choose your preferred method of payment. Users in the U.S. have the following three payment options: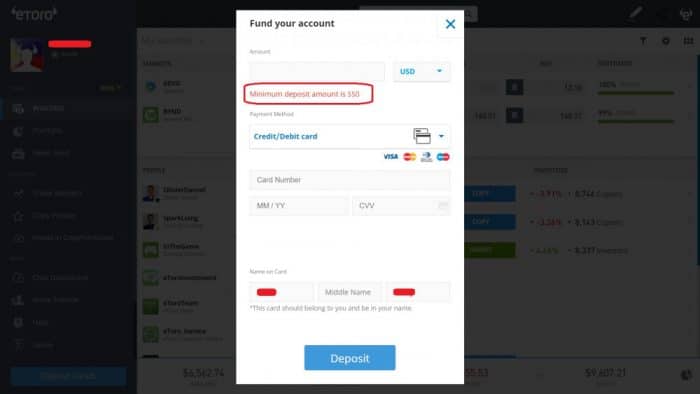 Step 4: Trade DOGE
On your eToro dashboard, click "Trade Markets." Select "Crypto." Then scroll down to look for "DOGE" and click "Buy" and set the amount you want to invest. Click "Open Trade" and there you go!
Conclusion
In case you are interested, you are now able to join the Dogecoin bandwagon easily. When you decide to make investments with eToro, you will not need to pay commissions as you can invest as little as $25.
The process of opening an account takes only a few minutes, and fund deposits can be made via debit/credit cards or e-wallets. In order to protect yourself against extreme market volatility, it is important that you diversify well if you decide to buy Dogecoin.
eToro – Best Dogecoin Trading Platform With Competitive Spreads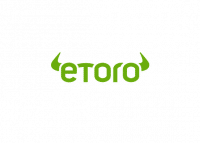 67% of retail investor accounts lose money when trading CFDs with this provider. You should consider whether you can afford to take the high risk of losing your money.
FAQs
Is Coinbase trading Dogecoin?
Do I need a crypto wallet to trade Dogecoin?
Where can I trade Dogecoin?
How much money do I need to trade Dogecoin?
What is Dogecoin trading volume?
Is it good to make day trading dogecoin?