Best DeFi Projects to Buy in 2023
Fact Checked
Everything you read on our site is provided by expert writers who have many years of experience in the financial markets and have written for other top financial publications. Every piece of information here is fact-checked. We sometimes use affiliate links in our content, when clicking on those we might receive a commission - at no extra cost to you. By using this website you agree to our terms and conditions and privacy policy.
Disclosure
The investing information provided is for educational purposes only. Trading platforms does not offer advisory services, nor does it recommend or advise investors to buy or sell stocks, securities or other investment vehicles. Some or all of the products displayed on this page are from partners that compensate us. It may influence the products we cover and the location of the product on the page. Nevertheless, our research and analysis is unaffected by our partners.
The DeFi market is currently offering many possibilities to expand and diversify your digital portfolio. There are many DeFi projects that may prove to be a good investment.
In this guide we will review the best DeFi projects to invest in right now.
Best DeFi Projects – List
LuckyBlock – Overall The Best DeFi Project DeFi Coin in 2023
DeFi Coin – Invest In One Of The Best Defi Projects For Less Than One Dollar
Uniswap – Make Exchanges Of Tokens Equally
Decentraland – One Of The Most Famous Virtual Games
PancakeSwap – Possibility To Operates With Algorithms
SushiSwap – Buy Or Sell Any Digital Currency In A Direct Way
Yearn.Finance – DeFi Platofrom Focused on Peer-To-Peer
Cosmos – One Of The Most Valued DeFi Projects
 Best DeFi Projects to Buy in 2023
You should analyze the top DeFi cryptos on the basis of long-term growth, market capitalization, current coin price, and available exchanges when selecting the best DeFi projects.
Following are some of the best DeFi crypto coins to buy in 2022 based on these factors.
1. LuckyBlock – Overall The Best DeFi Project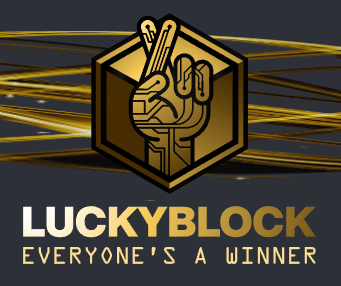 At the top of our list is Lucky Block; this project was founded at the end of the year 2021; this is a project related to lottery games, which set its goal that anyone in the world can bet through its platform.
One of the biggest differences between Lucky Block and its classic competitors is that with Lucky Block, all the results are decentralized, which means that these lotteries are not promoted or related to any state entity, as it is in most cases. All this can be possible thanks to smart contracts. If you have any prior knowledge, you should know that smart contracts have an existing code that happens to be free of any manipulation and unalterable.
With all this, people interested in participating in Lucky Block and the users of this platform have the total security that the results that can be obtained in the game are completely legitimate and random without any manipulation. This makes Lucky Block one of the best DeFi projects to invest in. Furthermore, it should be noted that Lucky Block operates on the Binance Smart Chain (BSC), which makes it probable for anyone in the world to have access to lottery games. As we have already mentioned before, this is a great advantage over traditional lottery games, limited by the corresponding country.
This project has its currency, which was launched at the beginning of the year 2023, where it was able to raise about 5 million dollars. The token is also available if you want to use Pancakeswap. So, in summary, Lucky Block comes out as one of the best DeFi projects.
Your capital is at risk.
2. DeFi Coin – Invest In One Of The Best Defi Projects For Less Than One Dollar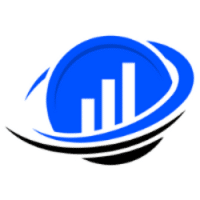 Following our list of the best DeFi projects, we find DeFi Coin. The DeFi Coin is a crypto token related to the decentralized finance sector. That token is the only one that can be used in the decentralized exchange known as DeFi Swap, which offers different services: exchange, staking, and performance farming. As far as interest rates are involved, we can say that DeFi Swap offers the best rates to achieve up to 75% yield if you have the original token known by its acronym as DEFC.
The DeFi Coin developer team has different projects in execution: DeFi Swap VS, which provides. The possibility of web weeklies, news, and technical analysis. They plan to have a mobile application available by the end of 202. Combining all this, plus the growing membership of their Telegram group, it is important to say that DeFi Coin may turn out to stand out among the best DeFi projects.
Static rewards are available in DeFi Swap for owners of the DEFC token. This is possible because there is a 10% tax for people interested in buying or selling. Half of that 10% collected goes to DEFC owners as a reward, and the other half goes to the DeFi Swwap liquidity funds.
It is worth noting that a DeFi coin can be purchased for less than a dollar, so if you are interested in accomplishing so, follow the steps below, and you will be successful in the process:
Step 1 – Set up a cryptocurrency wallet: Create a wallet with Binance smart chain (BSC) support, e.g., MetaMask.
Step 2 – Buy BNB: Buy Binance coins (BNB) from a certified broker or exchange.
Step 3 – Connect your wallet to DeFi Swap: Access the DeFi Swap home page, click "Connect to a wallet," and continue with the instructions to connect your wallet.
Step 4 – Buy DeFi Coin: Select the BNB to DEFC swap, indicate the amount you want to swap, and validate the transaction.
Your capital is at risk.
3. Uniswap – Make Exchanges Of Tokens Equally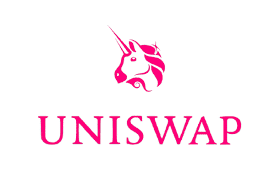 In the third position in our list of the best DeFi Coin projects is Uniswap. This project contains one of the most novel exchange DeFi platforms since it allows users to make exchanges of tokens equally. This indicates that there is no need for any party to be centralized.
This is a big difference compared to Binance and Coinbase, whose exchanges are completely centralized. When you take a position for both the buyer and the seller, they will get commissions during the process. Uniswap, on the other hand, does not use traditional orders as a form of contact for those involved in the market.
So in its simplest form, Uniswap prices token based on several variables such as volume, supply and demand, and capitalization. In this way, cryptocurrencies can be freely traded in a decentralized manner.
Its native currency is known as UNI. So far this year, this token had surpassed highs of $17, causing an increase of more than 140% since when it was. Launched in 2020, it was worth $7.
67% of retail investor accounts lose money when trading CFDs with this provider. 
4. Decentraland – One Of The Most Famous Virtual Games

Decentraland turns out to be a project built on the Ethereum blockchain, a virtual game that everyone can have access to. Here it is possible to buy land and then build digital real estate. Its native token is known as MANA. It is worth mentioning that this currency is expected to become the most popular in the Metaverse world.
Regarding real estate and even other digital objects that are in the game, they can be sold on the open market. However, two relevant aspects should be mentioned. The first is that some real estate sold on the platform has managed to raise more than a million dollars in sales.
The second thing, the MANA token, has shown significant performance since, in 2018, the coin had a value close to 0.025 dollars, and in the middle of last year, it achieved highs of 6 dollars. So, its growth is one of the most striking aspects.
Your capital is at risk. You should consider whether you can afford to take the high risk of losing your money.
5. PancakeSwap – Possibility To Operates With Algorithms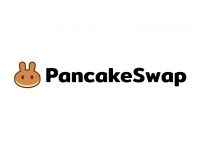 Pancake Swap provides the possibility to become a market maker automatically. This project is a fully decentralized project with liquidity funds operated by algorithms.
PancakeSwap turns out to be both a decentralized exchange and one of the defi crypto projects for investing as it contains an automatic market-making scheme allowing users the possibility to trade digital assets on the platform in contrast to a liquidity pool by exchanging for a catalog of orders that can be matched if other assets are used. The process continues as funds supplement the liquidity of other users who receive tokens as a reward for contributing cryptocurrency investments to the fund.
Their token is known to be called CAKE. This project was launched in 2020. Since then, its market capitalization has been $4.2 billion. Its name was created by a current, which is increasingly common in decentralized finance that has a relationship with food.
Your capital is at risk. You should consider whether you can afford to take the high risk of losing your money.
6. SushiSwap – Buy Or Sell Any Digital Currency In A Direct Way

SushiSwap is a project very similar to Uniswap. Its native token is known as SUSHI. This fully decentralized exchange provides the ability to buy and sell digital currencies to users without going to an intermediary. Although also, this exchange can offer other different services that work under decentralized finance.
In ShushiSwap, it is possible to have a return on cryptocurrencies by investing tokens such as CAKE in liquidity pools, lending, and betting.
67% of retail investor accounts lose money when trading CFDs with this provider
7. Yearn.Finance – DeFi Platofrom Focused on Peer-To-Peer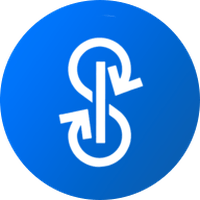 This project specializes in decentralized financial services focused on peer-to-peer lending. So Yearn.finance acts as a link between those involved without the need to use a centralized intermediary.
All this is to be done due to smart contracts, so anyone will be able to have the option to ask for credit without the need to go through any verification process to apply for credit. The offered credits are generally funded by investors looking to make a return on their cryptocurrencies.
When that process is done, investors will earn an eye-catching rate of return. This project also gives investors the ability to liquidity for trading pairs by generating an APY of great returns. Its currency is known as YFI.
Your capital is at risk. You should consider whether you can afford to take the high risk of losing your money.
8. Cosmos – One Of The Most Valued DeFi Projects

Cosmos is another of DeFi's highly valued projects. This is because Cosmos offers the possibility of solving the interoperability problem that blockchains generate. In other words, the underlying Cosmos protocol allows blockchains to communicate with each other.
Let's expose the following example, Bitcoin can be shared to extract data from the Ethereum blockchain, but it can be done in the opposite direction. Under this concept, Cosmos has one of the most sought-after coins in 2022.
The native token of this project is known as ATOM, and at the beginning of 2022, its price was close to $30.
67% of retail investor accounts lose money when trading CFDs with this provider. 
What are DeFi projects?
DeFi projects are software protocols developed over a blockchain network like Ethereum or Cosmos. These projects get the most out of the underlying protocol technology and new improvements for the automation of financial systems.
It must be said that the DeFi sector has excelled because those interested in the cryptocurrency market are looking for new possibilities for their finances. Moreover, being decentralized, they have more advantages compared to centralized banks.
In most of the projects mentioned in this article, this is possible thanks to the function of smart contracts. Furthermore, these contracts cannot be manipulated, so if you find yourself wondering about the security of these projects, they are reliable.
Binance Smart Chain DeFi Projects
In the Binance ecosystem, there are also very attractive DeFi projects you can invest in. Below we will review the best ones.
PancakeSwap
PancakeSwap is the most popular DeFi Project in Binance Smart Chain. This project can find different applications such as yield farms, NFT market prediction, and a decentralized exchange.
This platform has more than 4 million users per month, becoming one of the most successful projects. Its currency is known as CAKE and is used in the rewards of the participants in its performance farms.
Chainlink
Chainlink allows projects in smart chains to integrate with off-chain databases and aggregate centralized databases and stock markets.
Thanks to smart contracts, this data can be introduced without any problem. As a result, it powers various decentralized applications and services, such as tokenized stocks and prediction markets. Moreover, with its bi-decentralized oracles, companies and databases can obtain data from decentralized blockchains, benefiting the real-world blockchain.
Its native token is known as LINK.
Cardano DeFi Projects
We are now going to review some of the most important projects in Cardano.
Genius Yield
This project is about the first DEX and features a Smart Yield optimizer on Cardano's Plutus.
Genius Yield improves the AMM model of Uniswap 3 on the Cardano blockchain and takes advantage of Cardano's accessibility and its base layer's flexibility. Another important aspect of Genius Yield is that it is more efficient over capital and has better control of liquidity providers because it is leveraged on multiple exchanges. Its main objective is to improve liquidity management along with block governance.
SundaeSwap
This is one of the most well-known projects of the Cardano blockchain. In this project, users can bet, Trade, and give liquidity to the interests of the platform. Its native token is SUNDAE. This token is easy to exchange with ADA promoting trading on the Cardano platform.
This project seeks to become one of the strongest exchanges in the decentralized world.
Ardana
Ardana is the fundamental unit of a stablecoin (DUSD) on the Cardano blockchain. Among its functions are transfers, loans, and stakes. Those who own the native token of this project known as DANA can use it to trade, Trade without any inconvenience in DanaSwap, and store it. DanaSwap is a decentralized exchange that is used for stablecoins.
Stablecoins are used for investors who fear volatility to be more confident. The main goal of Ardana is to generate a base for all existing DeFi projects to grow and be stable.
Ethereum DeFi Projects
Ethereum is one of the most popular blockchains in the world. Below we will look at its most popular DeFi projects.
Uniswap
Founded in 2017 by Hayden Adams, Uniswap is a fully decentralized exchange built on the Ethereum network. It was created to be an on-chain automatic market maker (AMM); its functionality is to set the price of a cryptocurrency concerning two others.
Uniswap allows the exchange and trade DeFi tokens, in turn, tokens of liquidity providers. It is also possible for users to provide liquidity in existing pools or create new ones.
FRAX
Frax is a system that works with stable coins which work with open-source fractional algorithms. It aims to provide digital money that can be scalable, algorithmic, and decentralized.
This project is currently being developed on the Ethereum blockchain network, although it can be implemented on other blockchains.
Frax is an open-source, permissionless fractional-algorithmic stablecoin system that aims to provide highly scalable, decentralized, algorithmic digital money.
The protocol is currently based on Ethereum and allows for future cross-chain implementations.
Solana DeFi Projects
Solana is another striking blockchain as it is developing DeFi projects within its eco-system.
Mango
It is a DeFi Derivatives Platform that is located on the Solana blockchain. Here it is possible to make loans in a trade with low commissions throughout the Solana ecosystem.
On this platform, all assets are cross-collateralized in addition to being used as collateral to be able to open positions and to be able to leverage.
Its objective is to facilitate the liquidity available on centralized exchanges. Here it is possible to obtain income on open interest, collateral, and deposits. Its native token is known as MNGO.
Raydium
Raydium runs as a book order on the chain that seeks to promote Solana's DeFi exchange explosion. Here, it is possible to get great rewards if you bet on assets, regardless of whether you have the native Ray token.
Raydium also helps new projects to use Solana's ecosystem to get started. This fundraising is completely decentralized since the Solana community itself decides how much is raised. One of their goals is to partner with other DeFi communities.
How to earn passive income with Defi?
Surely you must be wondering how to obtain liabilities with DeFi. The development of DeFi has impacted the funding services to earn positive returns. However, it should be noted that DeFi is not a get-rich-quick scheme to increase the value of your assets.
In some possibilities, it may be essential to know how fully automated market makers are and know the basics of blockchain.
There are various routes to generate passive income as we can find decentralized protocols and applications using intelligent contracts that can offer unique ways.
There are also methods such as yield farming, staking, crypto lending, and converting liquidity providers to generate passive income. The return on assets will depend very much on the method you want to use.
How to Buy LuckyBlock
Once you know more about DeFi projects, let's see how to buy the Lucky Block coin.
Step 1: Download Trust Wallet
Taking into consideration that Lucky Block is only available on PancakeSwap, a decentralized exchange, from now on, you will need to have a cryptocurrency wallet to store and access this DEX. So, download Trust Wallet on your mobile device and open an account.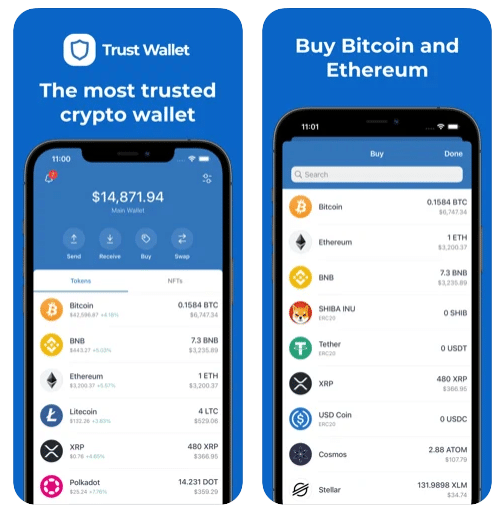 Cryptoassets are a highly volatile unregulated investment product.
Step 2: Transfer BNB
You will need to buy Binance coins (BNB), the cryptocurrency used to buy Lucky Block in PancakeSwap. If you already own BNB, you can simply transfer the tokens to the Trust Wallet. On the other hand, if you desire to buy BNB, you can use the bank card payment option in the Trust Wallet to buy BNB instantly.
In this case, it is essential to adhere to KYC regulations and provide the relevant valid and governmental IDs to ensure your account verification.
Step 3: Connect to PancakeSwap Exchange
After storing BNB tokens in your cryptocurrency wallet, simply connect to the PancakeSwap platform. First, you have to click on the "dApps" button and check the PancakeSwap logo. You will then be prompted to link your trusted wallet to PancakeSwap, which can be done via the authorization mechanism once the warning appears.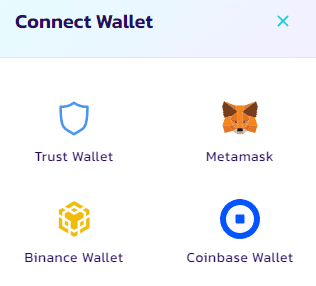 Step 4: Search for LuckyBlock
For this step, you need to search in the PancakeSwap exchange for the coin you are interested in, in this case, Lucky Block. Once found, you can exchange the BNB tokens for LBLOCK tokens.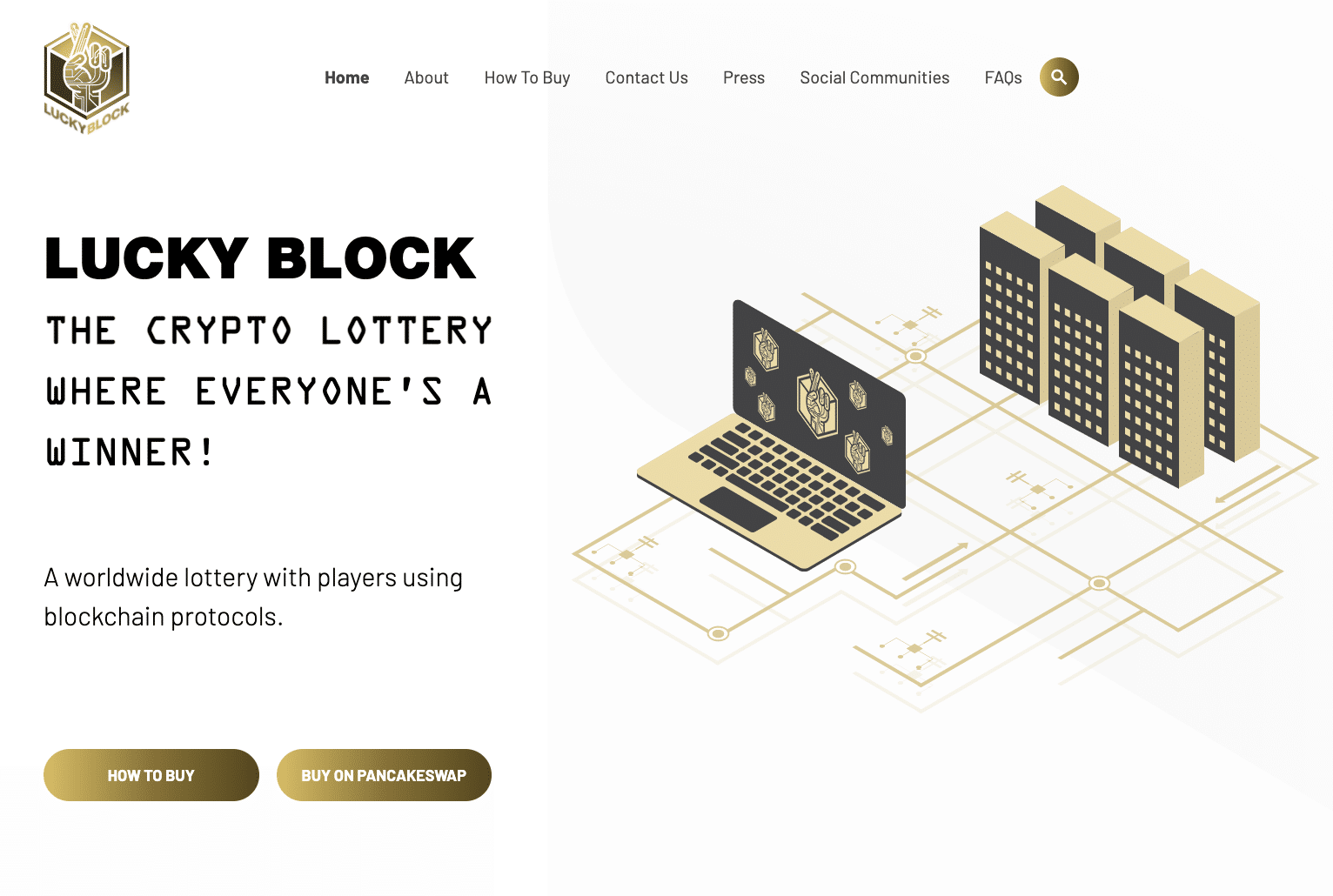 Step 5: Buy LuckyBlock
You only have to enter the amount of BNB tokens you want to exchange to get Lucky Block. To complete and finalize the purchase, you need to click on the "Exchange" button.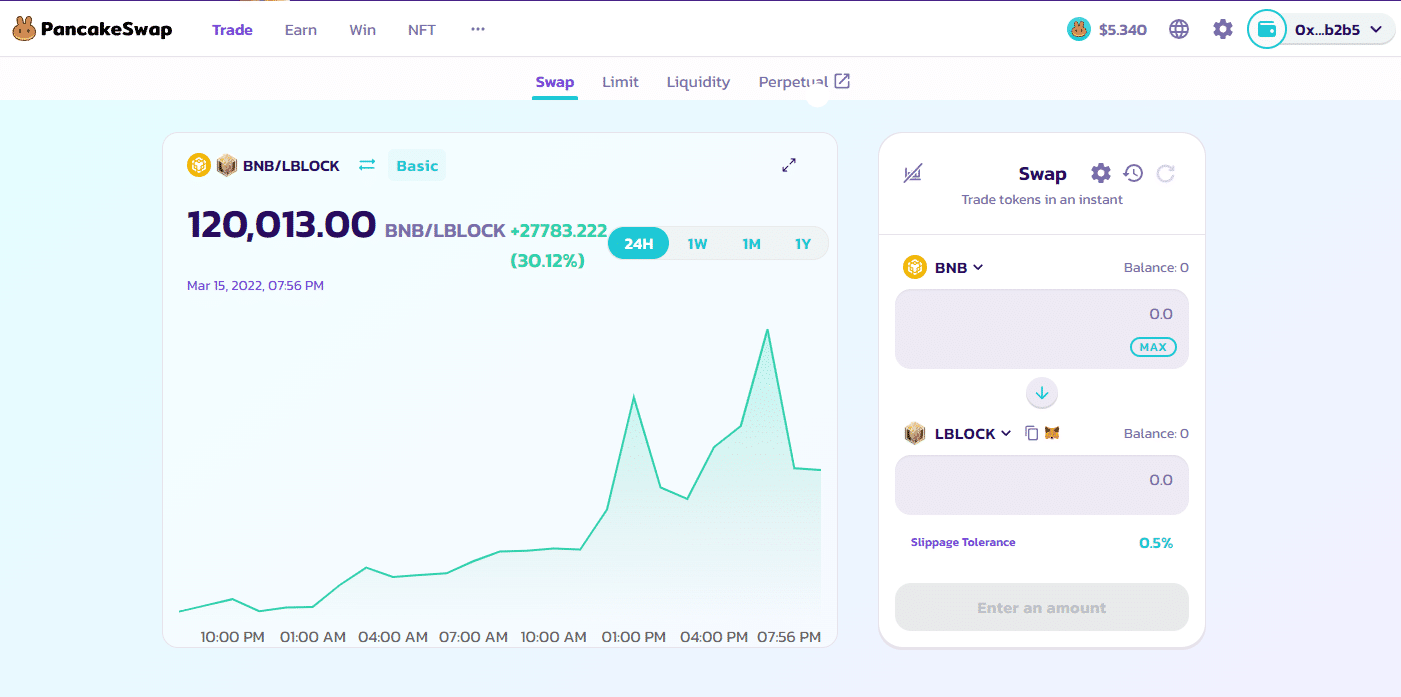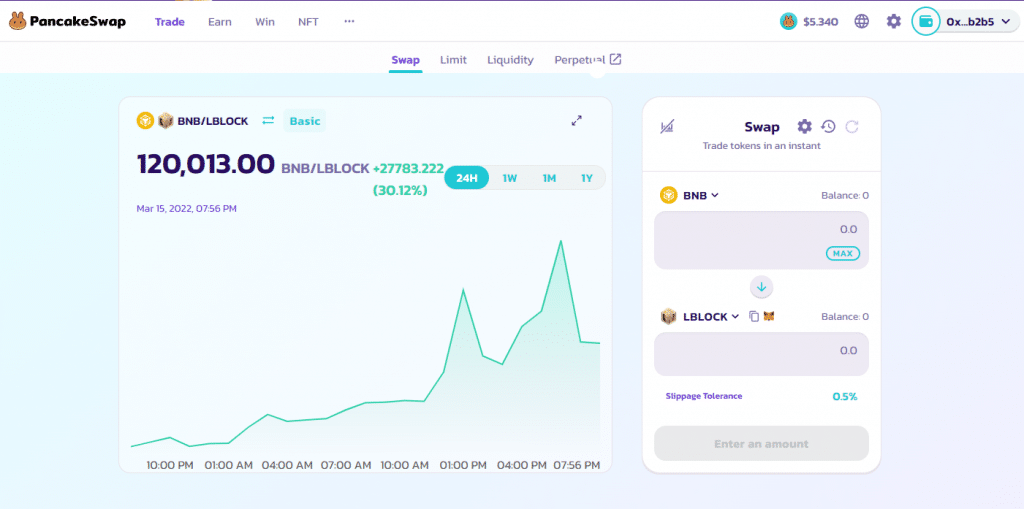 Cryptoassets are a highly volatile unregulated investment product.
How to Buy DeFi Projects – eToro
Suppose you want to buy DeFi coins to be in the best DeFi projects. Then, we recommend you do it through the eToro platform.
Step 1: Open an Account
The first thing to do is to go to the eToro website. To create an account, you need to fill in the information requested in the form, or if you prefer, you can do it faster by using your Gmail or Facebook account.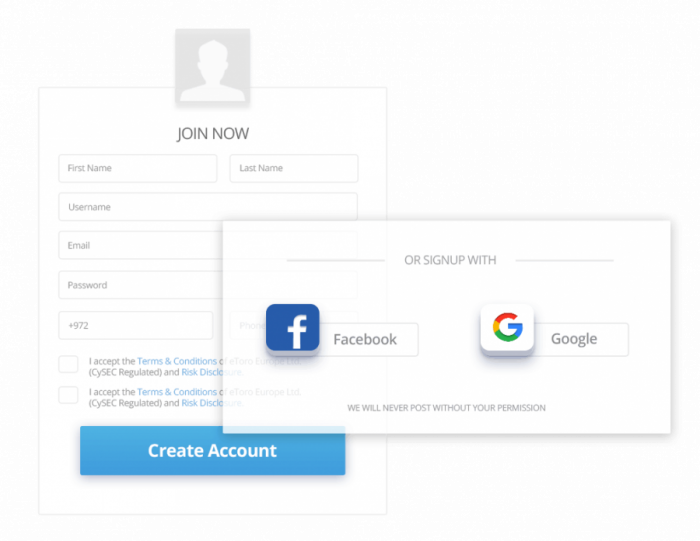 75.3% of retail accounts lose money when trading CFDs with this provider. Consider whether you can afford to take the high risk of losing your money.
Step 2: Upload ID
It is necessary to verify your identity as eToro is a regulated platform in this step. You are only required to attach a copy of your identity document.
You will need to confirm your address with a utility bill or bank statement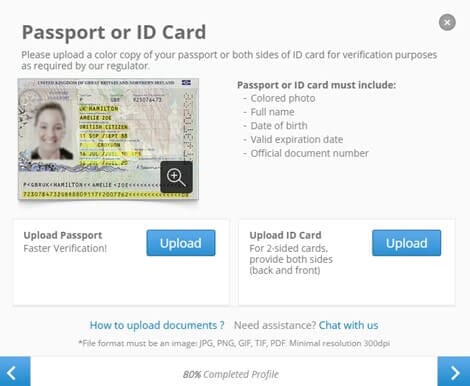 Step 3: Search for a Defi Project
In this step, it is necessary that you first need to fund your account. Remember that the minimum deposit is $10. Once you have funds in your account, you can search for the native currency of the Defi project that most appeals to you.
Step 4: Buy Defi Project Token
Now you must go to the search bar and enter the name of the project currency. Once you have done this, click on Trade when it appears. Finally, enter the amount you want to buy and click open Trade to finish the process.
75.3% of retail accounts lose money when trading CFDs with this provider. Consider whether you can afford to take the high risk of losing your money.
Best DeFi Project – Conclusion
DeFi projects can offer many advantages. This article has reviewed how to earn passive income when you become part of the projects. Another great benefit is that these projects are fully decentralized compared to traditional banks, and most of them do not need a third party to function properly.
It must be said that nowadays, all kinds of projects are offered, and it is necessary to analyze which is the one that best suits what you are looking for. And are in a different platforms of DeFi.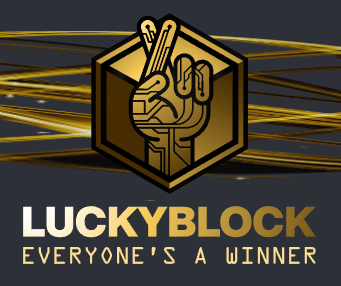 Cryptoassets are a highly volatile unregulated investment product.
FAQs
How to invest for DeFi projects?
How to find new Defi projecs?
How many Defi projects are there?
How to Defi projects make money?
Can you make money with Defi projects?