Where to Buy Solana? – Beginner's Guide
Fact Checked
Everything you read on our site is provided by expert writers who have many years of experience in the financial markets and have written for other top financial publications. Every piece of information here is fact-checked. We sometimes use affiliate links in our content, when clicking on those we might receive a commission - at no extra cost to you. By using this website you agree to our terms and conditions and privacy policy.
Without any doubt, Solana has been among the cryptocurrencies that attracted the most attention in recent months. As a result, the coin's value rose considerably over the last few weeks, crossing the $ 200 barrier in just a matter of weeks.
Therefore, we have prepared this comprehensive guide on how to buy Solana. It considers all the relevant factors that you should take into account to deepen your understanding of its operation. In addition, it includes some tips for facilitating its buying process.
Where to Buy Solana – Step by Step Guide 2023
Get started by creating an eToro account – Access to the eToro website and go to sign up.
Upload your ID – Verify your account with a valid identity document like including a passport, a driver's license, or proof of residency.
Deposit into your account – Fund it through payment methods such as cards, debit cards, bank transfers, or PayPal.
Buy Solana – Search for the ticket symbol 'SOL' to find it on the platform and thus start buying and selling Solana.
What is Solana?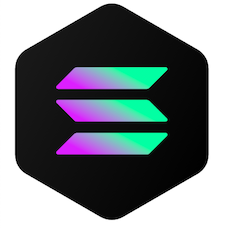 Similar to the native cryptocurrency that shares the same name, Solana is a blockchain platform. Anatoly Yakovenko, the CEO of the platform, founded it back in 2020. He is a well-known figure in fintech because he had earlier worked as an engineer at renowned companies such as Qualcomm and Dropbox, among others.
Solana can be defined as a blockchain platform for creating decentralized applications (DApps) and running smart contracts on top of it. In terms of current projects using the Solana blockchain, some of them are quite well-known: the Chainlink cryptocurrency project and the Solanart NFT platform. In addition, the Solana blockchain is also used by crypto exchanges such as Raydium, which runs on the Solana blockchain for its transactions.
When you consider this, Solana looks quite similar to Ethereum in many respects. But despite its speed and cheapness, it is more efficient and convenient to use than Ethereum, given that it utilizes the Proof of Stake (PoS) mechanism to verify transactions on the blockchain. In contrast, Ethereum uses the Proof of Work (PoW) mechanism. On the other hand, the transaction processing speed of Solana is currently at 50,000 per second, while Ethereum is restricted to processing transactions at a maximum rate of 45 transactions per second. Furthermore, the Solana blockchain also allows for transactions to be performed for a minimum fee of $0.001, thereby allowing for cost-effective transactions.
Why Buy Solana?
While the value of Solana did experience marginal losses in mid-November, the currency has been relatively soaring in recent weeks, as seen by the recent increase in its value.
Therefore, it is understandable that you might be wondering. Does it still make sense to invest in Solana? We believe it is a good alternative to investing based on the research we conducted to write this guide. A growing number of market analysts are backing up this statement by pointing out that there is a huge potential resting on Solana's shoulders. Even some people go the extra mile by waiting for it to become the next Bitcoin.
One aspect to consider is that this cryptocurrency has essentially surged as a pertinent alternative to Ethereum. In Ethereum, smart contracts were developed, which created a platform for the development of DApp applications. However, Ethereum is too slow and too expensive to improve the platform further. Therefore, the Ethereum blockchain is unsustainable when used to make payments or run software if each transaction costs several pounds.
As part of their ongoing efforts to make improvements to Eth2, Ethereum is aiming to make some changes that should be implemented by 2023, but it is still unknown if some roadblocks might stand in the way. While Solana already does all of what Eth2 promises to do, it has had a great deal of success at attracting developers who are tired of waiting for Ethereum to upgrade to a new version.
It is clear that this blockchain is designed to be fast, reliable, and completely cost-effective because it hosts large projects like Solana Wire and Raydium. Furthermore, with all that development on the Solana blockchain, it's highly expected that we'll be able to see a price increase for the Solana cryptocurrency shortly as well. So even if Eth2 remains a major player in the cryptocurrency world instead of taking a backseat, the potential market for blockchain development is so great that Solana and Eth2 can succeed together.
How Much Does It Cost to Buy Solana?
Although the Solana price forecast was significantly appreciated during November, the rebound was recorded on November 2, when the peak of the cryptocurrency was announced at just around $ 256.52. Despite its losses since then, its price remains bullish, ahead of $200 at higher levels compared to October's performance.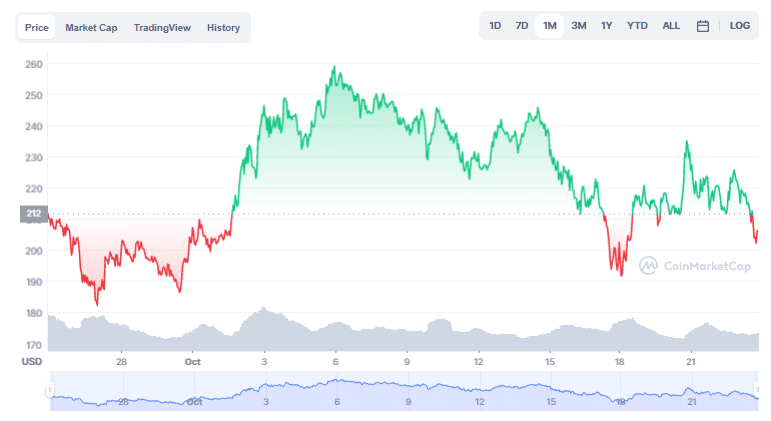 At the time of writing this guide, on the other hand, data showed that its market capitalization is standing at $ 2,30 billion with a value that appears close to mirroring conditions present at the beginning of September.
How to Buy Solana with PayPal?
Probably one of the most convenient options available to you, if you want to purchase Solana easily, is to use PayPal. The advantage of linking your PayPal account with your exchange is that you will be able to use any of the payment methods that you have connected to your PayPal account in order to buy Solana coin. You need to keep in mind that, in this particular scenario, you will not be required to enter any payment information.
How to Buy Solana with Bitcoin?
Bitcoin holders will be able to utilize this currency to purchase Solana as well if they already own it. You can simply point your Coinbase account to your Bitcoin wallet so you can add your bitcoins. If you do not have a Bitcoin wallet, you'll have to get one. By doing so, you'll be able to use it as a payment method in the future. Generally, it is recommended to purchase Solana with a separate Solana wallet as not all Bitcoin wallets are able to be used with Solana.
Buying Solana Safely
The most convenient way to buy Solana coin is through a regulated cryptocurrency exchange. The reason for this is very simple. It is prudent to buy and sell on regulated exchanges like eToro. It is overseen by the UK's Financial Conduct Authority (FCA) or another regulatory body that supervises the market. In their role, they are responsible for ensuring that exchanges comply with all financial laws and ensuring that customers are looking out for their best interests at all times.
Furthermore, it would be best to be careful when choosing the crypto wallet you'll be using to store your Solana coins (along with knowing which one). So it would be wise to choose a crypto wallet that allows you to own the encryption keys and has well-documented security measures that can help protect the assets in your wallet.
Risks of Buying Solana
Even though buying Solana offers plenty of opportunities, you must be aware that certain risks are associated with investing in cryptos. For instance, there is always a risk caused by the fact that cryptocurrencies are highly volatile, which can cause the price of these coins to fluctuate unexpectedly.
Additionally, a leverage feature is available on certain CFD trading platforms that can increase earning potential by multiples. However, it could also lead to multiple losses if leverage is used.
Selling Solana
Eventually, once you have bought and understood Solana crypto, with the help of its price prediction, you will be able to guide yourself as to when the price is likely to increase or decrease. Often, the right time to sell the Solana is when you believe the price has just reached its peak, and a correction is about to occur. At that point, it would be a wise time for you to take profits.
Solana Price Forecast
The Solana price forecast has spiked recently, and investors have been trying to determine what this means for the share price going forward. It seems there has reached a peak, but there might be another rally coming up that will push SOL even higher.
If Solana's price manages to rebound and produce a higher high above $ 233 shortly, it will indicate that the buyers within the market are weakening. This is in agreement with the analyst's views at FXStreet. There is a possibility that the bearish condition will be weakened if we don't see a daily close above the $ 246 high range below the bearish thesis. When such a scenario occurs, the price of Solana could increase even more with a retest of its all-time high of $ 260.
Where to Buy Solana
1. eToro – Overall Best Crypto Exchange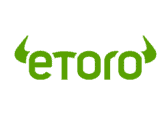 You can buy Solana coin using the eToro exchange, which is one of our top-rated cryptocurrency exchanges. With this platform, you will trade on 15 of the most popular digital currencies, like Bitcoin, Ethereum, Litecoin, and much more.
It should be noted that eToro is popular for its virtual trading or demo account, which is one of the main features. The demo trading feature allows you to only trade against live market prices under simulated conditions and virtual currencies. For example, through eToro, you can study the price movements of Solana in real-time. This is the most effective method for you to use when studying Solana price forecast.
A key feature of eToro is that it doesn't charge commission fees, which makes it one of the most popular. Although the exchange fees by withdrawing, however, if you factor in the 1.90% spread for cryptocurrencies, there shouldn't be a problem to deal with it as long as you factor this into your trading strategy beforehand.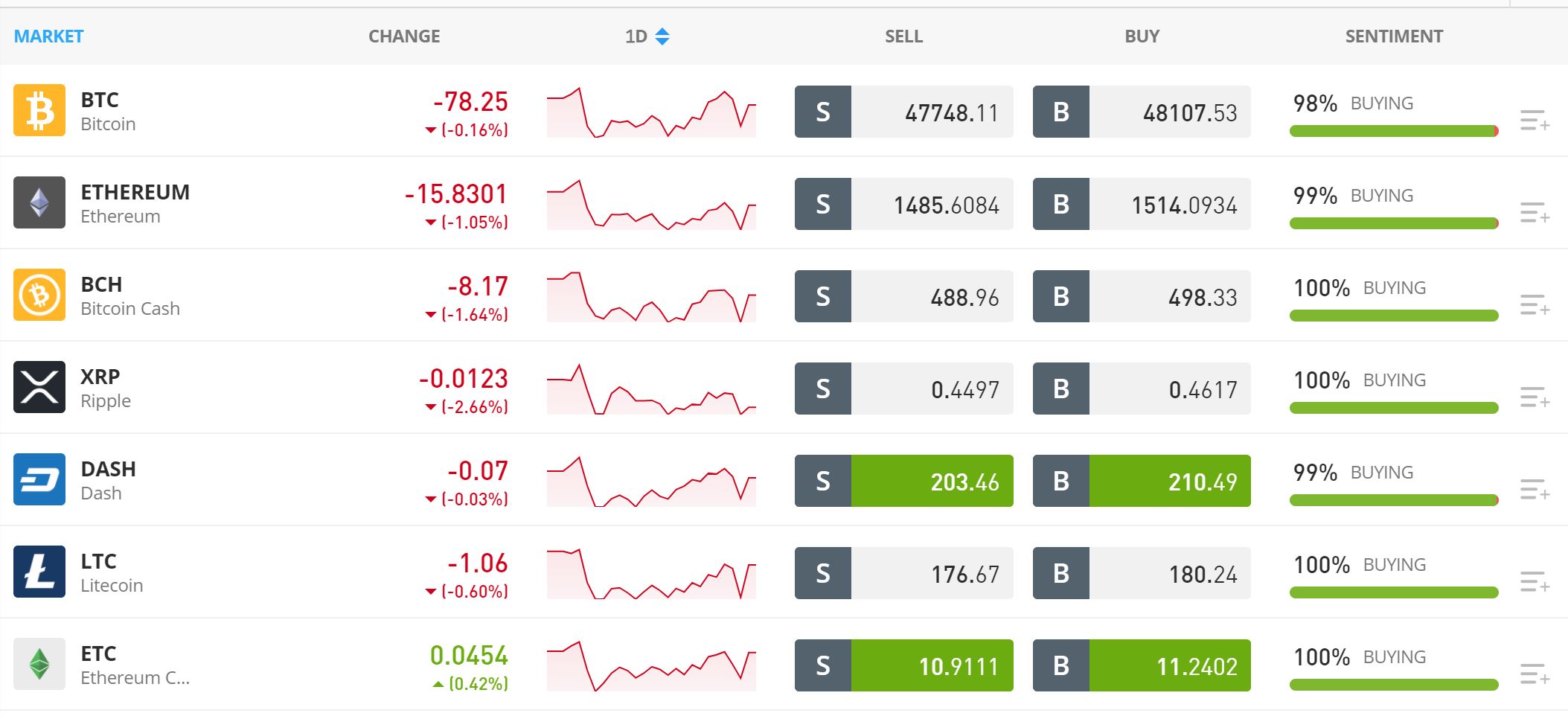 The fact that eToro is a social trading platform means that you will be able to get the latest news and the opinions of other users. Essentially, they highlight the top traders that users can choose to copy as far as their trading positions are concerned. So basically, you are replicating the trading positions of users that you choose to copy.
If you're still wondering where to buy Solana, it is highly recommended to start buying it through eToro as it offers a wide range of payment options, a crypto wallet, and a highly reliable 24/5 customer support service.
Pros:
Trading without commissions
Offers a variety of popular cryptocurrencies
FCA Regulation
User-friendly mobile app
Available in various countries
Demo account
Cons:

Technical analysis is not suitable for advanced traders
67% of retail investor accounts lose money when trading CFDs with this provider. You should consider whether you can afford to take the high risk of losing your money.
2. Binance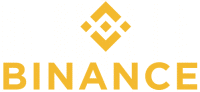 Since its launch in 2016, Binance has grown into one of the world's largest crypto exchanges. Platform and interface are both highly technical, which makes it very popular with advanced traders, especially because there are numerous options for leverage in terms of trading, which is why it is commonly recommended.
The fact that Binance offers the option to trade more than 50 digital assets, as well as an easy-to-use NFT trading platform that you can use to buy NFTs, makes it far more appealing for crypto investors than any other platform. As well as this, it has its stablecoin, which users can purchase from it at a discounted rate, called BNB. For this reason, BNB reduces the trading fees on the electronic cash in their accounts when they convert it to BNB.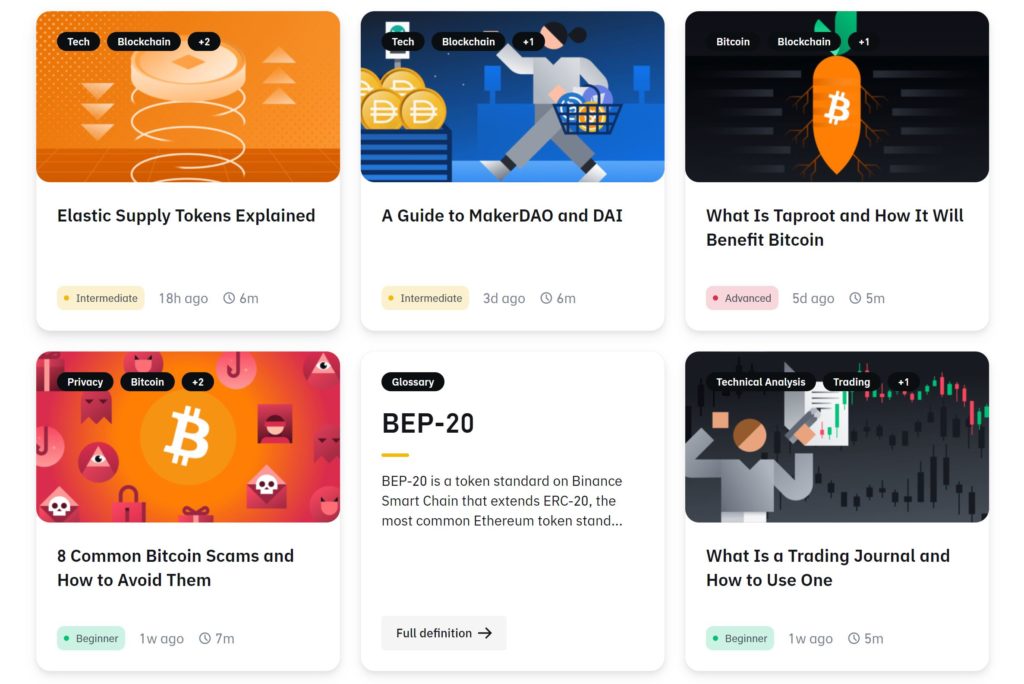 According to Binance's website, the execution fees start at 0.10% per trade, although by having BNB currency as a paying instrument, users can drastically reduce the costs they incur by 40 percent.
Pros:
Tools and indicators with more advanced features
Low spreads
Mobile App available
Innovative trading platform
Cons:

There are some aspects of the interface which are not entirely intuitive for beginners.
Your capital is at risk.
3. Coinbase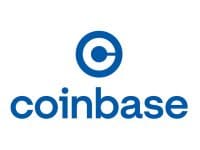 Besides being the world's largest crypto exchange, Coinbase is a trustworthy place to purchase Solanas. Coinbase provides access to hundreds of different cryptocurrencies and allows you to conduct exchanges easily. In addition, with Coinbase's advanced trading platform, you can trade the SOL price and buy Solana coin instantly.
The fact that Coinbase has a cryptocurrency wallet built-in makes it an attractive alternative. In addition, since it gives you the option of storing Solana in a secure digital wallet without relying on a third party's services, it is available on both iOS and Android devices.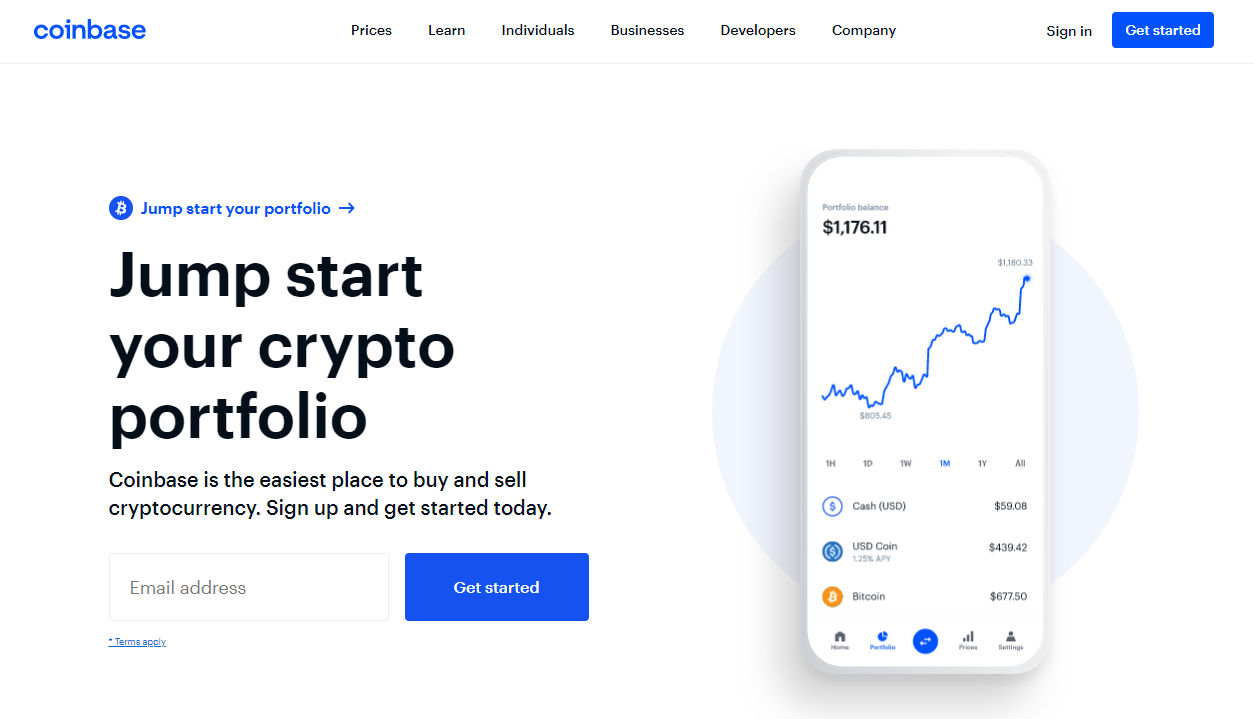 You can buy Solana for as little as $2 per transaction on Coinbase, and there is no minimum deposit requirement for creating an account.
Pros:
There is no minimum deposit requirement
Regulated by the Financial Conduct Authority (FCA)
Trading SOL through a platform that is advanced
Wallet built into the app
Cons:

Charges for transactions are high
Your capital is at risk.
Best Way to Buy Solana – eToro Tutorial
How and where to buy Solana is the question for many of you. Now, we will detail the steps in order to begin buying this coin with eToro, our recommended broker.
1. Open An Account
On its website, you will find a registration button that will allow you to make a new account as soon as you click on the button.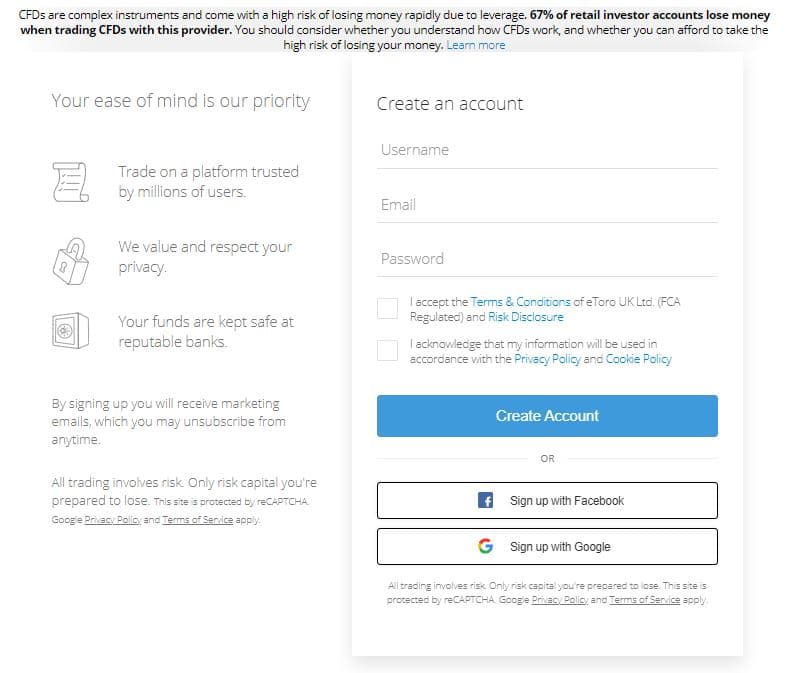 67% of retail investor accounts lose money when trading CFDs with this provider. You should consider whether you can afford to take the high risk of losing your money.
2. Upload your ID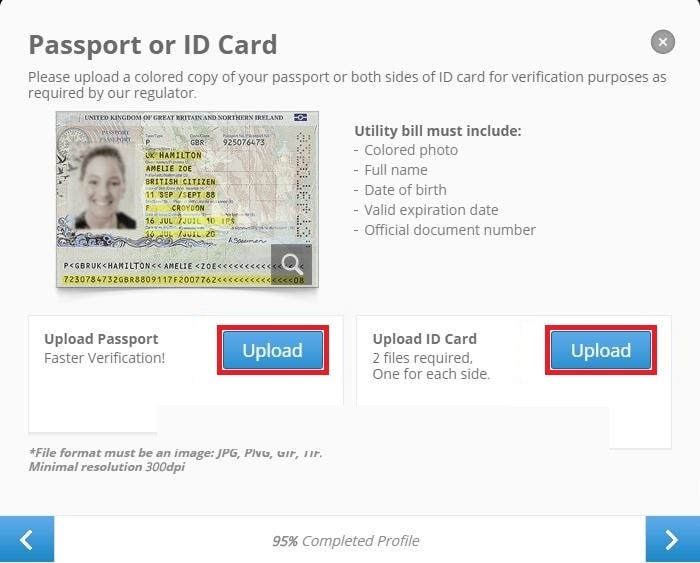 A copy of a valid government-issued identification document will be required during the registration process to validate your identity and facilitate a timely registration. eToro accepts a wide range of identification documents, including a passport, a driver's license, or proof of residency.
3. Deposit funds
While some broker recommends an initial deposit of at least $250 to add to your wallet, on eToro it is possible to deposit from as little as $50. In the payments section, you may find a variety of payment methods available, such as the most popular ones such as credit cards, debit cards, bank transfers, or PayPal.
4. Buy Solana
Among the many options for investing your money, you will find assets available to you. In either case, if you are only interested in buying Solana and you still wondering where to buy Solana, you can use the keyword 'SOL' in the search bar to filter the currency list. Next, you need to enter the amount you are going to buy, and at the very last step, choose the option 'buy Solana'.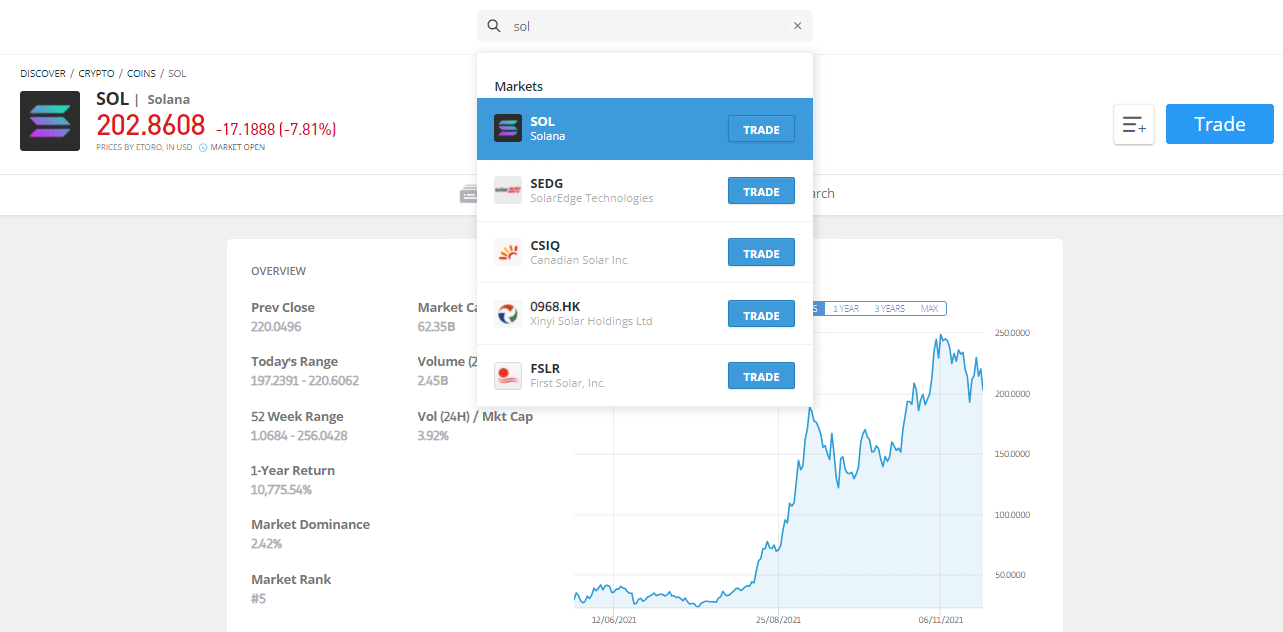 67% of retail investor accounts lose money when trading CFDs with this provider. You should consider whether you can afford to take the high risk of losing your money.
Conclusion
In 2023, Solana is expected to become one of the most popular cryptocurrencies in terms of market cap. Despite its relative newness, the Solana platform is making strong progress as it gains in power, and dApp developers are confident that they will be able to develop high-quality dApps on this platform.
eToro – Buy Solana Coin With 0% Commission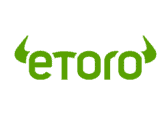 67% of retail investor accounts lose money when trading CFDs with this provider. You should consider whether you can afford to take the high risk of losing your money.
FAQ
Do I need a crypto wallet to buy Solana?
Can I buy Solana in the US?
How much money do I need to buy Solana coin?