Best Solana (SOL) Wallet 2023 – Beginner's Guide
Fact Checked
Everything you read on our site is provided by expert writers who have many years of experience in the financial markets and have written for other top financial publications. Every piece of information here is fact-checked. We sometimes use affiliate links in our content, when clicking on those we might receive a commission - at no extra cost to you. By using this website you agree to our terms and conditions and privacy policy.
Supported by a fast and efficient blockchain, Solana is one of the cryptocurrencies with the highest market capitalization. With one of the best performances in recent years, it is a popular asset that investors are frequently interested in, and they look to include it in their portfolios.
Considering this, it is imperative to have a reliable wallet to keep your tokens safe. Therefore, in this best Solana wallets review, we will look at the top options available on the market, their key features, and a comprehensive guide about how they work.
Best Solana Wallets – List
Best Wallet – Overall Best Solana Wallet with AI Feature
eToro – Best Regulated Solana Wallet For 2023
Coinbase – Best Solana Wallet With Exceptional Security Features
Binance – Best Wallet To Buy Solana For Affordable Fees
Phantom – Best Decentralized Crypto Wallet Designed For Solana Blockchain
Best Wallet For Solana Reviewed
1. Best Wallet- Overall Best Solana Wallet with AI Feature
Best Wallet is a new AI crypto wallet that aims to provide crypto traders with everything that they need to make informed trading decisions. Amongst the various features offered by Best Wallet include an AI chatbot assistant, cross chain interoperability, token presales, airdrops, NFT portfolio, market insight and more.
Traders can use Best Wallet to store a variety of cryptos, including Solana and other altcoins. Best Wallet provides access to the wider DeFi marketplace, enabling traders to access a plethora of cryptos that may otherwise be difficult to invest in.
Best Wallet is a decentralized custodial wallet. This means that users have complete control over their assets, which are secured by blockchain technology. The decentralized nature of the wallet also means that users to do not need to provide proof of ID to create a Solana wallet account. Instead, users can sign up with just an email address and password.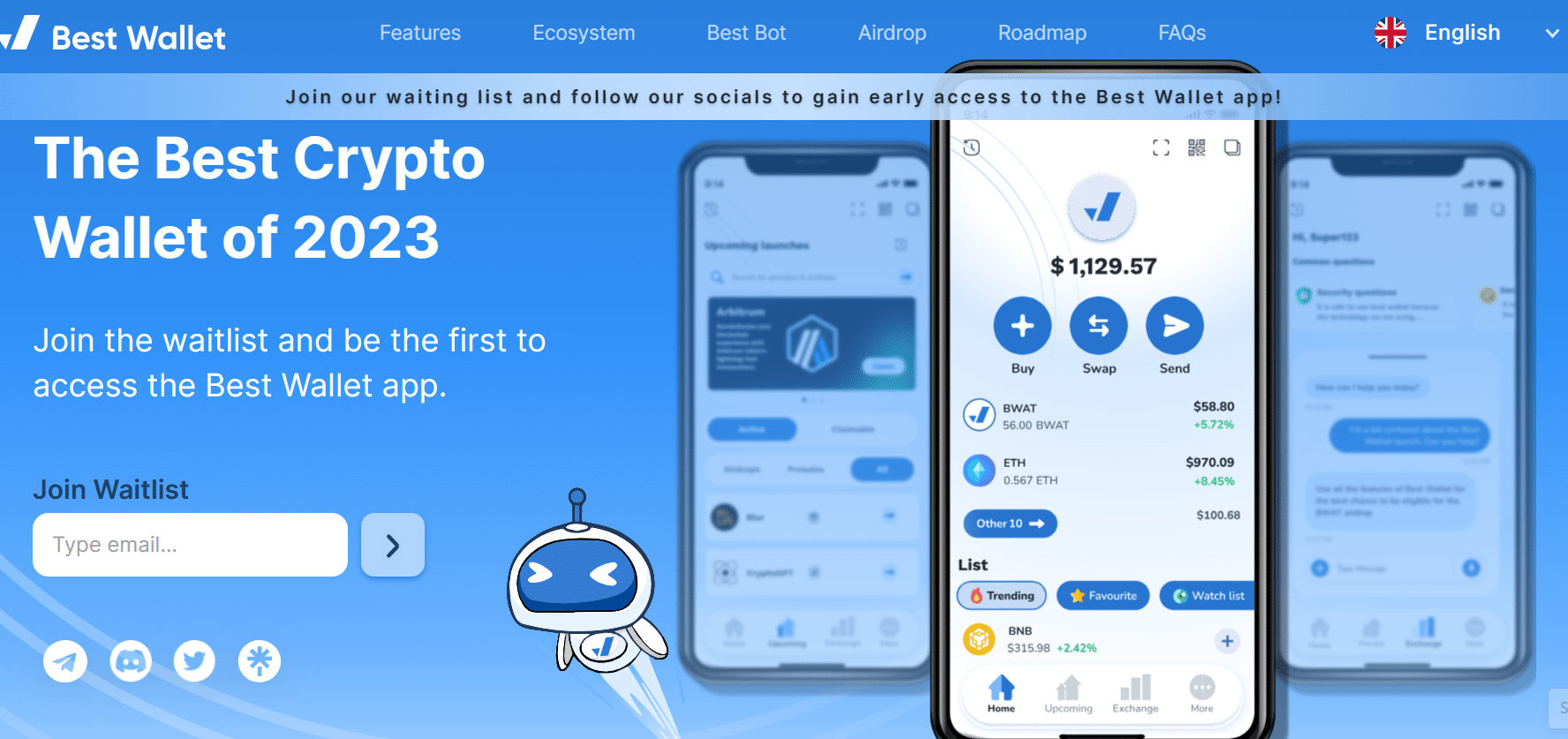 The AI chatbot assistant is one of the standout features of Best Wallet. 'Best Bot' can provide users with real time market insight, portfolio guidance and analysis. The advanced AI tool has been designed to offers users the very best support so that they can make more informed trading decisions.
Furthermore, Best Wallet will be supported by its own native token, BWAT. Users can stake BWAT in their wallets for passive income or use the token to take part in swapping and voting. BWAT holders will also be rewarded through regular token airdrops.
If you want to be amongst the first users to try Best Wallet, you can sign up to the waiting list on the official Best Wallet website.
Your money is at risk.
2. eToro – Best Regulated Solana Wallet For 2023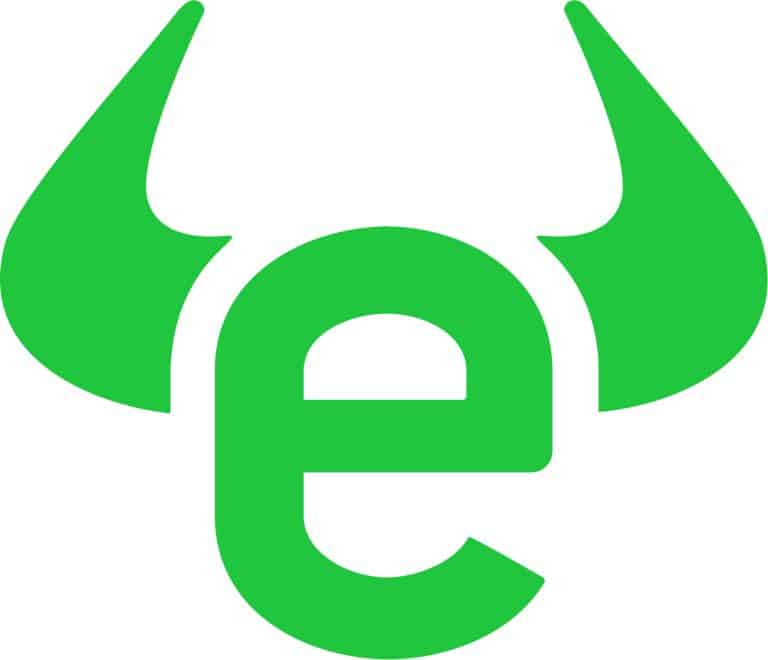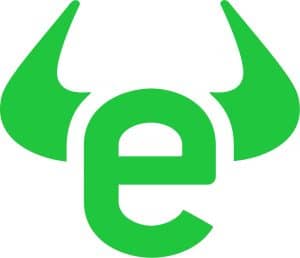 Consolidating itself in the first position of the best Solana wallets for 2022 is eToro. Since it is a fully regulated brokerage firm with over 20 million members worldwide, it is not surprising. Founded in 2006, the company is one of the most known names in the industry and has been around since then.
Its crypto wallet supports various crypto pairs, including over 500. You can access brokerage services through the web and mobile wallets provided by eToro. Additionally, you can buy over 40 crypto assets for just $10 using a spread-only approach. For instance, you would only have to pay a spread of 2.9% if you bought Solana.
If you want to exchange digital currencies within the app, the wallet stands out because of this feature. With this in mind, you can control more of your digital assets without compromising usability and security.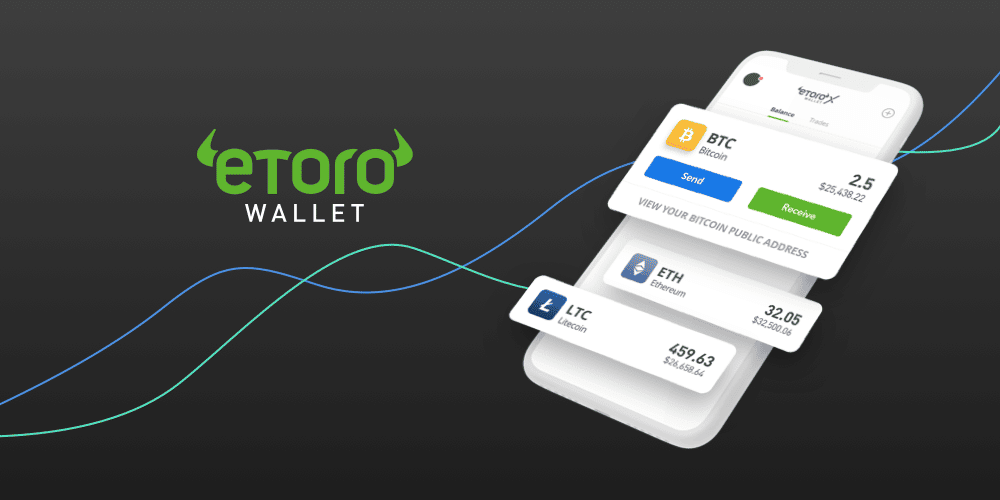 The eToro cryptocurrency wallet is considered some of the safest out there. By using multi-signature facilities, standardizing protocols, and protecting against DDoS attacks. It contains high-level security features that prevent hacking, cyber-attacks, unauthorized access, and hacking.
The eToro's Money Crypto Wallet is available for free download on iOS and Android devices. Connecting your eToro wallet to your account is easy by downloading the app and logging in with the eToro username and password. It does not take an expert to open the wallet. This process is straightforward to follow. The eToro wallet is accessible to all verified eToro platform users. Before you can utilize it, you must get verified. Once this process is done, you can instantly open a wallet.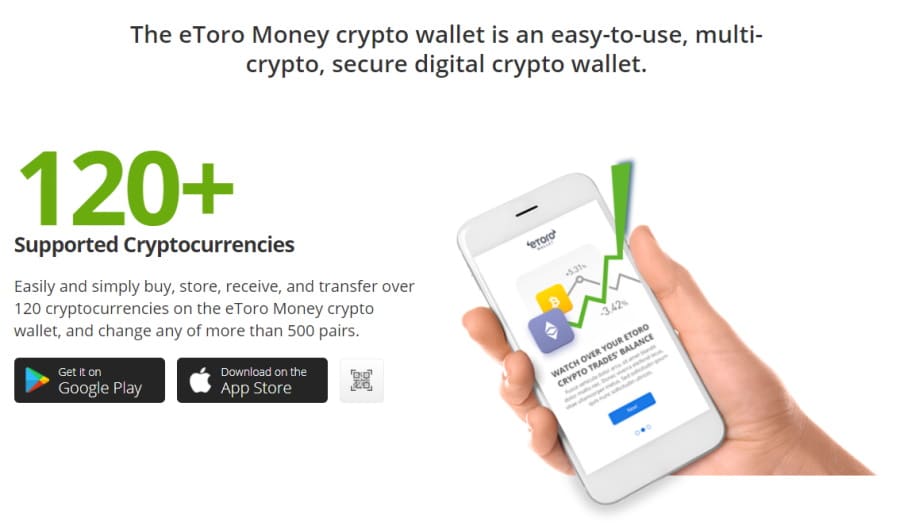 US clients will be able to deposit dollars for free by employing various supported payment methods such as debit/credit cards, e-wallets, and ACH, opening doors to building a diversified portfolio of cryptocurrencies, stocks, ETFs, and other assets.
Pros:
Provides access to a variety of other assets
Enables easy trading of over 500 crypto pairs
It's a regulated platform, so your digital assets are safe.
It has no commissions, making it one of the leading cryptocurrency wallets
Direct access to buy and sell cryptos via the wallet
Cons:
Not recommended for users looking for technical analysis or advanced charting
67% of retail investor accounts lose money when trading CFDs with this provider. You should consider whether you can afford to take the high risk of losing your money.
3. Coinbase - Best Solana Wallet With Exceptional Security Features

One of the safest and most secure crypto wallets is the Coinbase wallet. Since it is integrated with the Coinbase exchange platform, investors and crypto enthusiasts can store their digital assets with confidence.
There are several benefits to using the Coinbase Wallet beyond just allowing you to buy and sell cryptocurrency. With it, you can access decentralized applications, buy online with cryptos, and even collect digital art. Furthermore, you can also communicate with your friends and conduct transactions without knowing their wallet addresses through an easy-to-use interface that makes the process straightforward.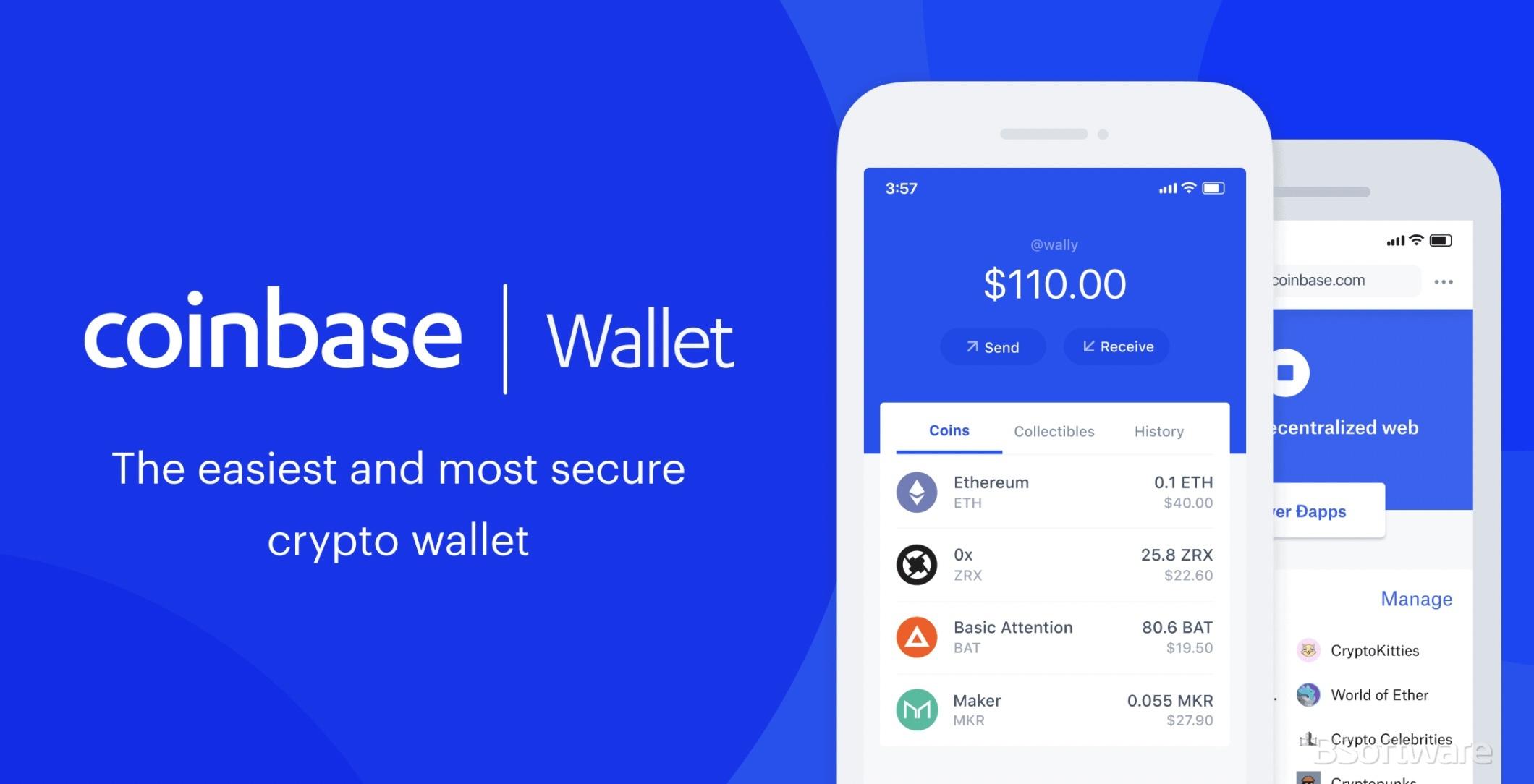 Coinbase Wallet users can also purchase items from stores that accept crypto. QR codes can be used at checkout to represent cryptocurrency addresses and payment amounts. In addition, a Solana mobile wallet app, such as the Coinbase Wallet app for Android and iOS, enables mobile payments via QR codes.
With Coinbase Wallet, you'll be able to manage your digital assets on your own. To be able to use your wallet, you need to create a 12-word password when you set it up. Additionally, Coinbase Wallet allows users to save the encrypted, password-protected version of the recovery phrase to either Google Drive or iCloud.
Furthermore, the Coinbase wallet also has extra security features such as IP whitelisting. So, if you decided to log on to your account from a new IP address, you would have to go through an additional security check to be able to do so.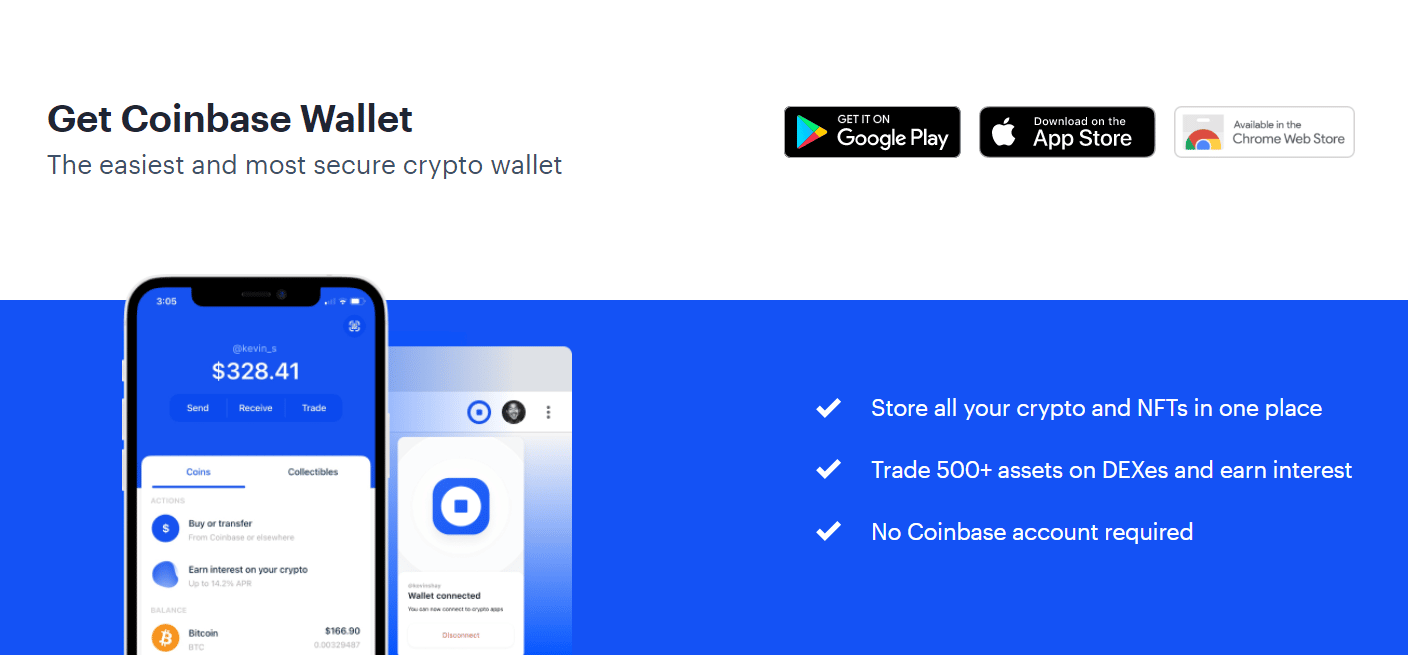 Coinbase's wallet is secure and intuitive, but it is worth noting that it is not suitable for buying and selling cryptocurrencies more cheaply. This is because traditional trading commissions, 1.49%, apply to it.
Pros:
Easy to use
It supports a wide range of crypto assets (more than 100)
Integration with multiple blockchains for decentralized applications (dApps)
Exceptional security
Providing access to digital currency, altcoins, and stablecoins
Cons:
Unsatisfactory customer service
Commissions charged on trades
Your money is at risk.
4. Binance - Best Wallet To Buy Solana For Affordable Fees

Taking our list one step further, we find one of the biggest players in the crypto industry: Binance. The global platform is best known for its powerful cryptocurrency exchange, savings accounts, loans, and many more services.
If that were not sufficient, Binance also offers its customers the opportunity to store their digital assets on its platform. This part of Binance's platform is one of its biggest draws because it makes all the other cryptocurrency exchange platforms run on it compatible. In addition, the Binance app can be connected to the wallet, which will allow you to keep an eye on your investments while on the go.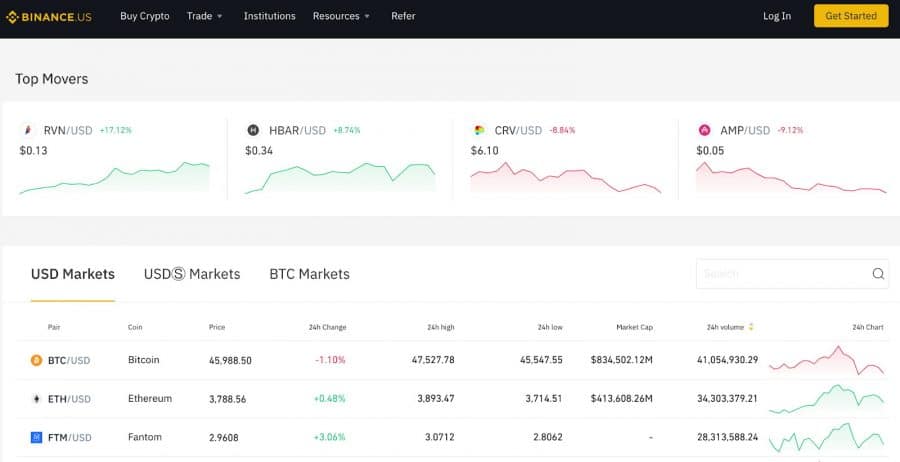 However, the custodial nature of Binance's wallet means that they will keep your private keys on your behalf as part of its security protocol. As a result, you will not be able to control the keys. However, you will gain terms of security if you use the wallet in conjunction with the trading platform. For example, a two-factor authentication method can be applied, and email notifications can be sent when the wallet is accessed.
As an alternative, an extension can also be added to your web browser that allows you to use Binance's wallet. Again, tokens designed to work with the Binance Smart Chain and the Ethereum network will be the only ones you will be able to store. In fact, this extension is designed to perform transactions between these blockchains.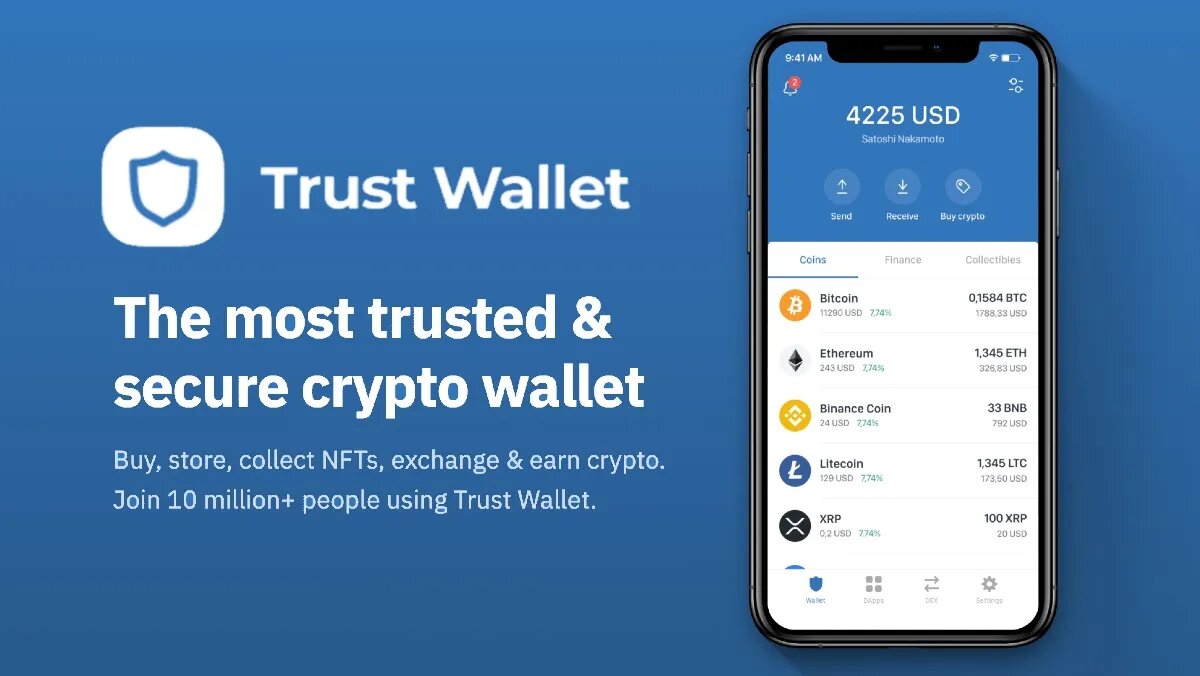 The Binance platform also provides a non-custodial wallet, dubbed Trust Wallet. The app can be downloaded to your mobile phone. The Trust Wallet allows users to invest in cryptocurrencies and transfer them, but it also stores NFTs. Similarly, it is one of the most convenient wallets for accessing decentralized applications in the industry.
Pros:
Support for a wide range of cryptocurrencies
Integrate easily with Binance's mobile app
Low trade fees
Custodial and non-custodial options
Cons:
Uncertainty remains regarding the regulatory status
Your money is at risk.
5. Phantom - Best Decentralized Crypto Wallet Designed For Solana Blockchain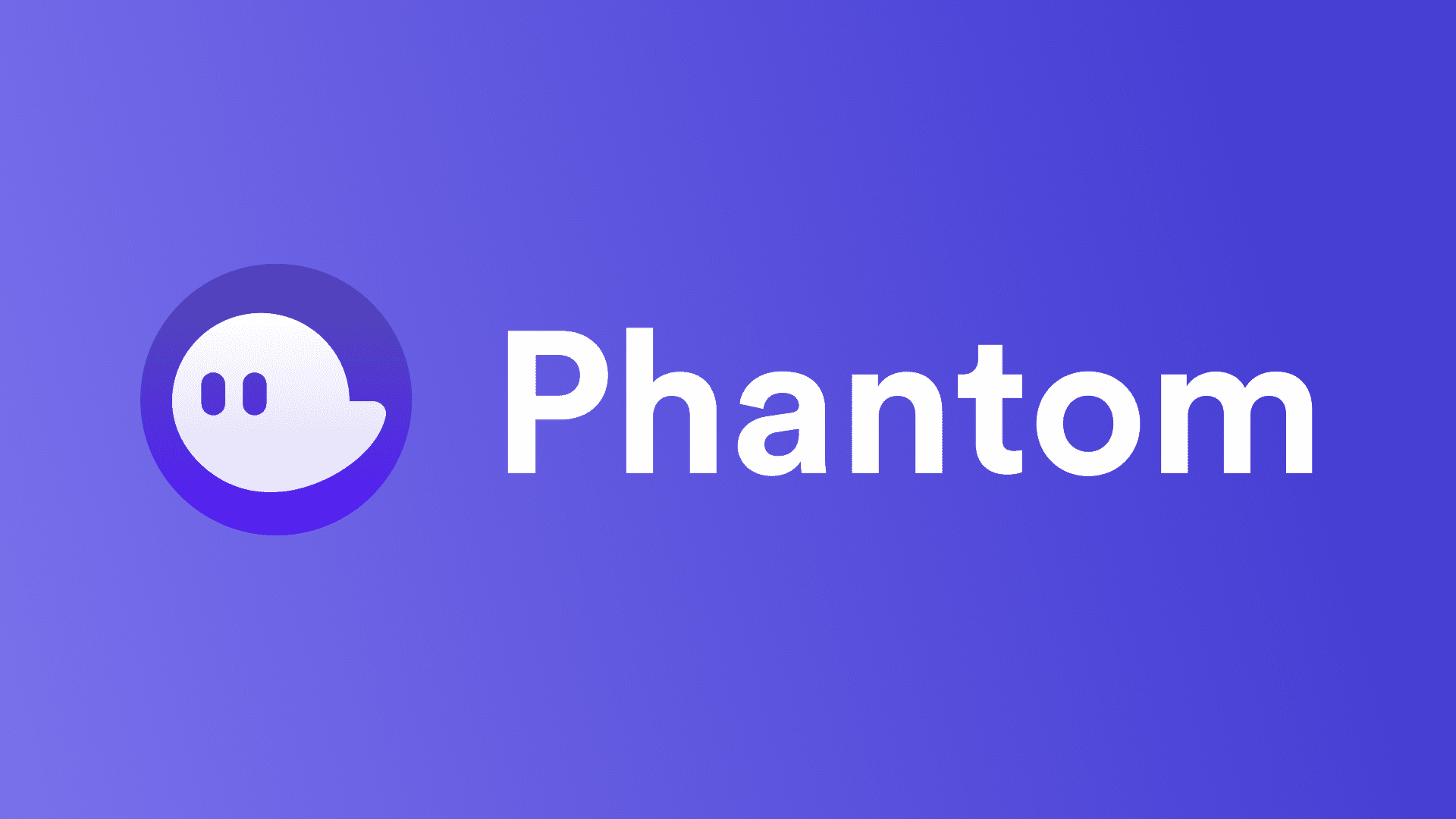 With Phantom, you can send, receive, and exchange cryptocurrency with full control over your keys. It is a decentralized cryptocurrency wallet designed for the Solana network. Using Phantom, only its owner can access funds and sensitive information because passwords and keys are generated directly on the machine.
This wallet works as an extension to the Google Chrome toolbar, making it easy to access its features. Phantom is quickly becoming one of the most popular choices for a Solana wallet, mainly due to the simplicity of the app and its broad range of functionality.
Not only does it simplify access to your SOL collection. A function in the wallet will automatically group similar NFTs, saving you the pressure of searching through hundreds of NFTs to find what you need.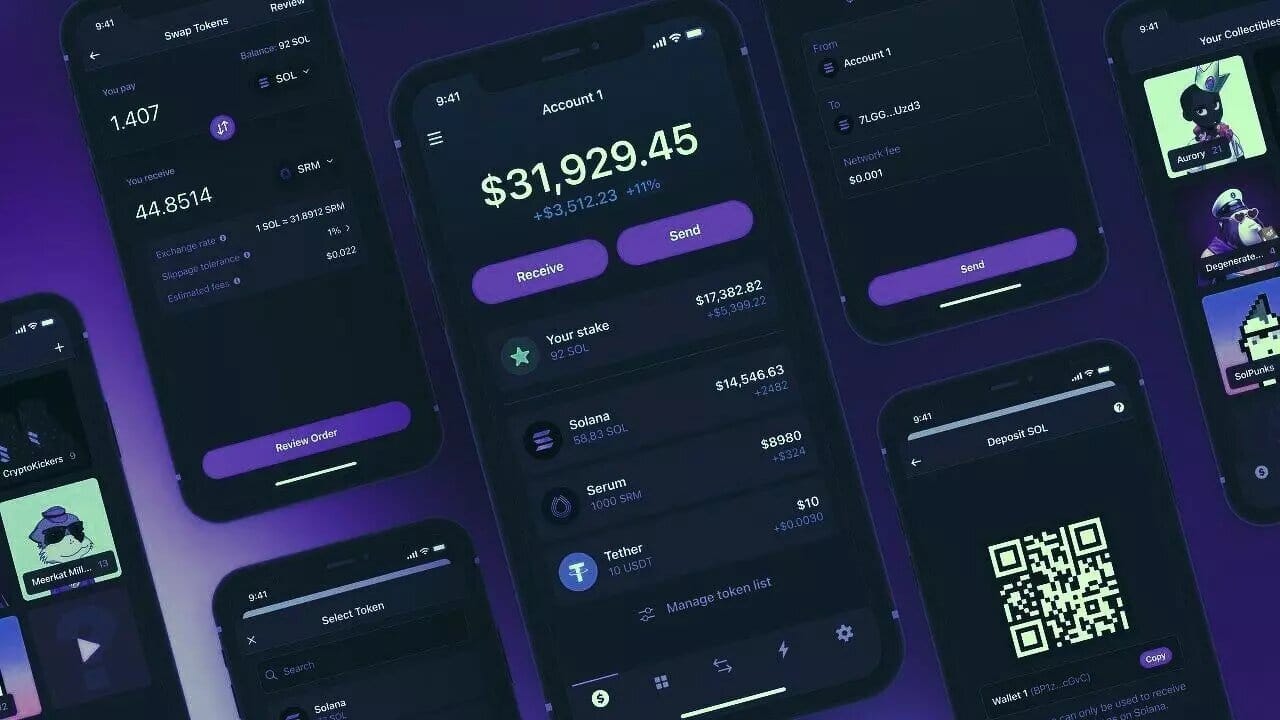 It also has full support when it comes to SPL tokens. Therefore, you will always be able to see which tokens you hold, whether you wish to trade USDC for the SOL token or participate in Solana's exciting world of decentralized finance.
It is possible to stake and receive rewards from SOL tokens using the Phantom wallet. There is no set amount of rewards that you will receive as they vary according to the validator you choose to stake with. However, Phantom's wallet does not provide crypto staking services as a middleman between wallet holders and validators.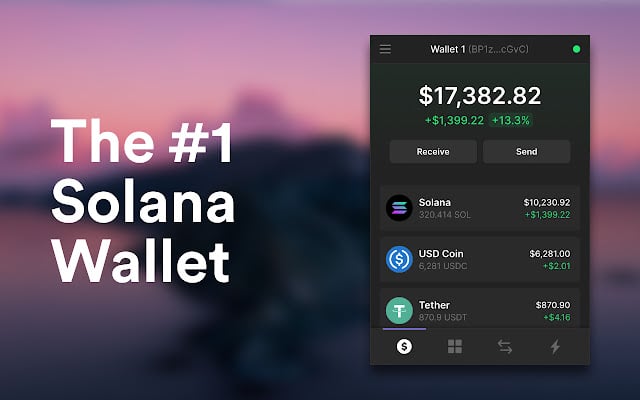 As a non-custodial wallet, you have full control over all your assets as a third party does not keep them. This means that your security is within your hands and not in anyone else's hands. With the Phantom wallet, you won't have to worry about anyone else having access to your assets since only you will control them. On the other hand, the weakness is that your assets will not be recoverable if you lose your recovery phase.
Pros:
User-friendly and intuitive interface
Multiple browsers are supported, including Chrome, Firefox, and Edge
The wallet includes a built-in exchange feature
It is compatible with a hardware wallet
Your private keys and crypto funds are only accessible by the user
Cons:
The Phantom wallet works only with Solana and does not work with any other blockchain
Your money is at risk.
How To Create A Solana Wallet
Step 1: Open An eToro Account
The simplest way to open an eToro account is to go to the website using the browser of your choice. Clicking on the 'Join Now' button will open a form that must be filled out. Make sure you fill out all the details, including your name and contact information.
When clicking on the 'Create Account' button, you will be prompted for additional information, such as your residential address, birth date, and social security number.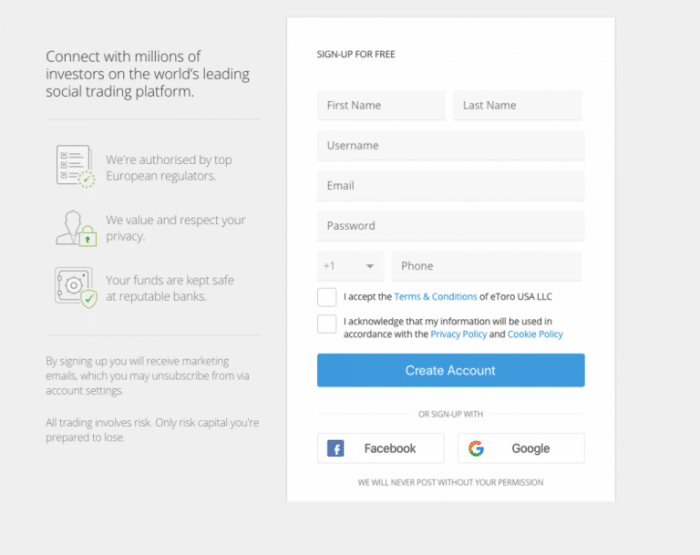 Your money is at risk.
Step 2: Upload ID
Before creating your own eToro Money crypto wallet, you must first get verified. eToro provides this service automatically, which means that if you upload the required documentation, you will only have to wait for a few minutes once it is submitted.
Verify your identity by uploading a clear photocopy of your state photo ID, passport, or driver's license. Then, depending on your choice, you can pick between a bank statement or utility bill to prove your residence status.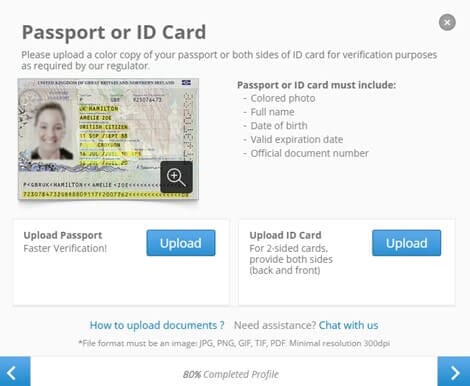 Step 3: Download The eToro Money Crypto Wallet App
When you have completed the registration and verified your account, you will need to download the eToro wallet to use it on your device. Both iOS and Android devices are compatible with the wallet.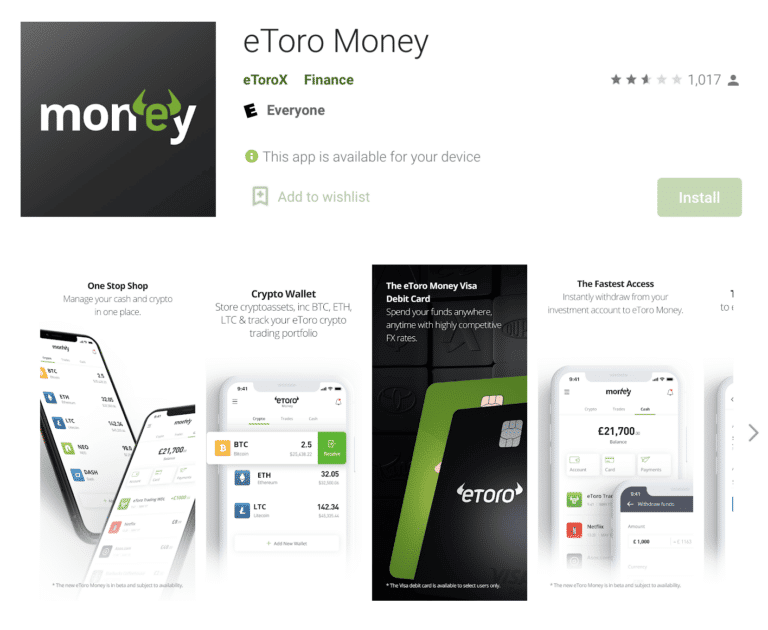 Once you have downloaded and installed the crypto wallet app, you will need to enter your login details to get started. Then, using the username and password you created when you registered with eToro, you will be able to access your crypto wallet.
Step 4: Transfer Solana To Your eToro Wallet
Now that your account has been connected, it's time to fill your Cardano wallet with coins. If you already have a few SOL tokens, they can be used for this first alternative. If you do not previously have them, you can proceed to the next step.
Using the public address provided by eToro, you can send money directly from the exchange or wallet of your choice. After this has been done, your tokens will be automatically moved from the current storage account to your eToro wallet account.
Step 5: Transfer Funds To Your eToro Wallet
If you are a newbie to cryptocurrency markets, you shouldn't worry since the process is very straightforward, even if you don't have any Solana coins in your cryptocurrency wallet. All you have to do is add funds to your eToro wallet using any of their payment options.
As soon as your eToro account has been verified, you will be able to buy cryptocurrency using popular alternatives such as credit cards and e-wallets. It should be noted that eToro only charges you the spread fee (from 1%) and has a relatively low minimum stake (only $10).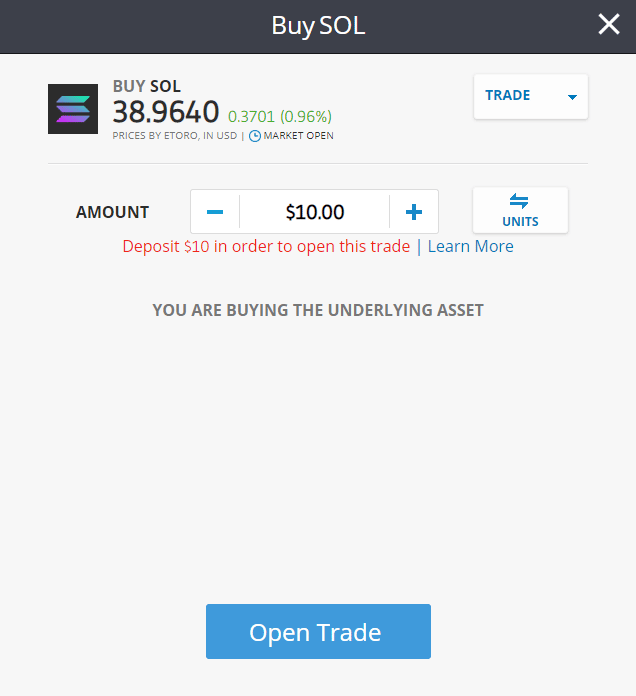 It is possible to buy Solana for as little as $10 with eToro. In addition, unlike many other exchanges, eToro does not charge US customers any deposit fees.
Using the cryptocurrency bar list on the top of the screen, you can search for Solana and create a purchase order immediately after funding your account. Then, upon meeting the KYC requirements of fiat payments, you will receive an SOL equivalent of the funds you send to your wallet.
What Is A Solana Wallet
Before explaining what this kind of wallet consists of, it is helpful to give a general background about the Solana project.
Solana is a blockchain platform that shares the same name as the native cryptocurrency. Anatoly Yakovenko founded it in 2018. The blockchain platform can be described as a platform for creating decentralized applications and for executing smart contracts over it. As a result, network users will be provided with a faster, cheaper, and more scalable blockchain ledger.
It is more convenient than other blockchains like Ethereum because of its speed and low cost. Using the Proof of Stake (PoS) mechanism, transaction verification on the blockchain is extremely efficient. In addition, Solana currently processes transactions at a rate of 50,000 transactions per second instead of Ethereum, which can only process transactions at a maximum rate of 45 transactions per second.
Furthermore, Solana's blockchain allows transactions to be conducted at a minimum fee of $0.00025. Therefore, transactions can be conducted at a lower cost than other blockchains.
Users can manage their tokens with a Solana wallet, like how customers manage their online banking accounts. In this case, users will be able to bring all their SOL tokens to a secure place to keep them safe. It is, in essence, a gadget or programming that stores a lot of keys and can be used to move, receive, and track your assets.
It is essential to mention that you can get full control over your Solana tokens with these wallets, and you will be the only one to have access to your private keys. For this reason, it would be wise to choose a cryptocurrency wallet that has well-documented security measures that will help protect the cryptocurrency assets you keep in your wallet. Considering that idea, eToro Money Crypto Wallet might be a good option if you are looking for a beginner-friendly way to store your Solana tokens.
A Solana wallet also benefits that it is backed by the Proof of Stake consensus protocol, which allows you to stake SOL and earn passive income.
Types Of Solana Wallets
The private keys for your Solana wallet can be kept in different ways when storing them. That is why there are several kinds of wallets available. Therefore, you may choose the most suitable one according to your security requirements.
The most common are:
Hardware wallets: These wallets store private keys on physical chips inside a device.
Software wallets: Secure files store private keys, and users can easily access them.
Paper wallets: This type of wallet has documents that contain information and details about the public and private keys.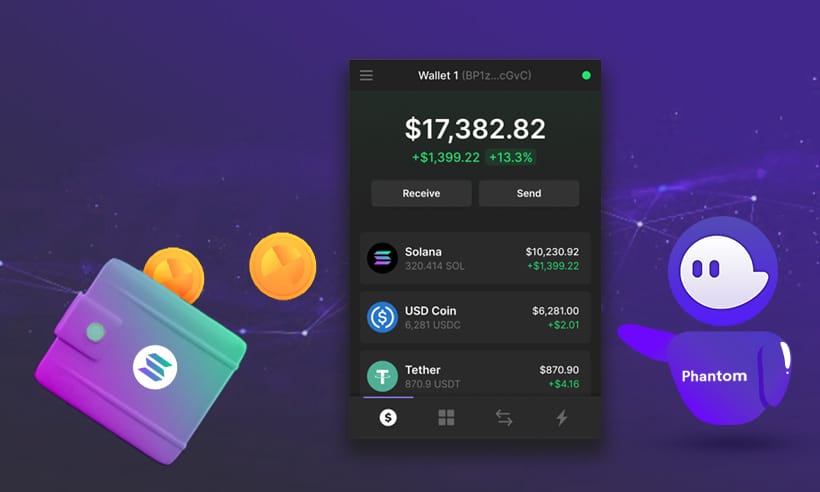 Solana Hardware Wallets
As its term suggests, a hardware wallet is a crypto wallet that stores a user's private keys on a secure device that does not directly connect to the Internet. Instead, it works as an offline storage device that allows you to access stored cryptocurrencies when the physical device is connected to your computer. Once it has done so, you can access the stored cryptocurrencies with your private key. There are many advantages of using a hardware wallet due to its offline security, comfort, and the fact that it can be used at any moment. In addition, this makes it very secure. Although their disadvantage is that if the device is lost or damaged, the data contained within it will not be able to be recovered.
Solana Software Wallets
A software wallet is an application that a user downloads onto their computer or mobile device in its simplest form. In contrast to hardware wallets, software wallets are linked to the internet and can be used for various tasks such as interfacing with DeFi Apps and signing transactions. Hence, they are also known as hot wallets.
As long as they are online over the network and frequently interact with other wallets and smart contracts, they are more likely to be at risk for scams, hacks, and leaks of private keys. A malicious smart contract function can cause you to lose a significant amount of money if you have a lot of digital assets stored in your software wallet. It is more likely that you will not fall victim to a significant scam or hack if you use a software wallet because you are storing only small amounts.
Whenever you decide to use a Solana software wallet to store your keys, you must run the software somewhere to access them. The following options are available to you:
Web wallets: Browser-based software wallets accessed via the web.
Desktop wallets: They run on desktops and laptops. Most desktop wallets are installed on Windows, macOS, or Linux computers.
Mobile wallets: Such wallets run on mobile devices. Wallet software is typically available for iOS and Android.
Solana Paper Wallets
Paper wallets are among the most popular wallets. This is because they provide a higher level of security. After all, they are guaranteed offline storage. It is a wallet printed on paper containing private keys and addresses to manage cryptocurrencies. Because they are printed on paper, they are not subject to virus and malware attacks.
Paper wallets are a great idea for storing and safeguarding funds that will not be used or handled for a long time. In this way, they can serve as a safeguard of value and savings.
Paper wallets are a concept that can be applied to various materials besides paper. Using the security measures explained above, for instance, the seed could be generated on a computer. Instead of printing it on paper, it could be engraved on a metal plate, which will last forever.
Best Solana Wallet - Conclusion
Solana is one of the most promising cryptocurrencies to buy with huge potential. This is due to its underlying blockchain offering cheap transactions at a very scalable level at an ultra-low price. Therefore, when so many options are available, it cannot be easy to decide which is the best wallet for SOL. Nevertheless, before purchasing Solana tokens, you must consider your security needs before deciding.
In terms of Solana investments, the Best Wallet platform is the best overall crypto wallet in 2023. With it, you'll be able to access a host of web3 features including token presales, NFTs and airdrops. The wallet is also secured by blockchain technology.
Best Wallet - Overall Best Solana Wallet


Your money is at risk.
FAQs
What is the safest Solana wallet?
What is the official wallet for Solana?
Is Metamask a Solana Wallet?
Is there a mobile wallet for Solana?
Does eToro support Solana?