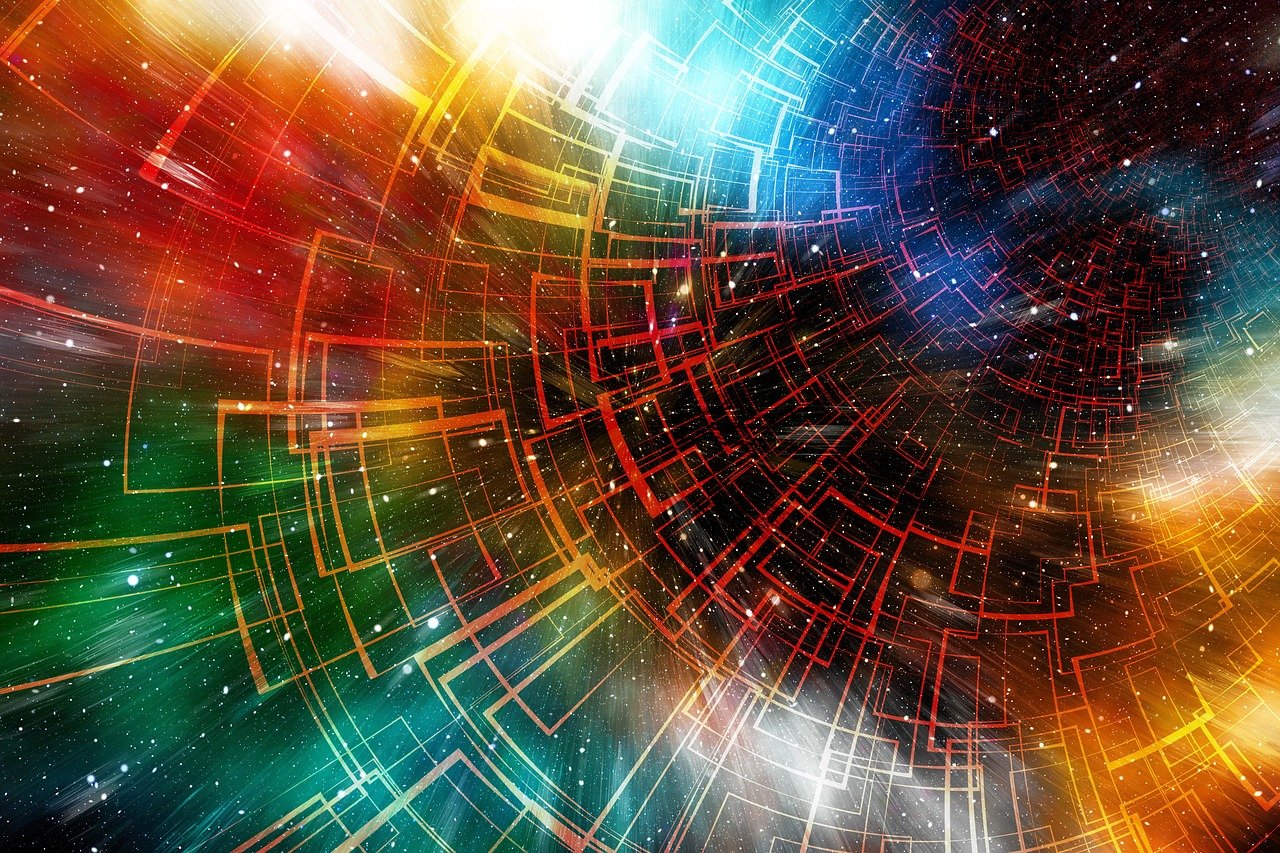 In the fast-paced and ever-evolving world of cryptos, one stablecoin has tightened its grip on the market. Tether (USDT), the largest stablecoin by market cap, has solidified its stranglehold on the stablecoin market. According to TradingPlatforms.com, the Tether has grown by an astounding 39% over a year.
Edith Reads from TradingPlatforms commented on the data. "It is good to see the significant growth and expanding market share of USDT in the stablecoin market over the past year. Tether's commitment to maintaining a stable value pegged to the U.S. dollar has garnered the trust and confidence of investors and traders. Thus, it will continue to lead and grow in the stablecoin sector, ensuring a reliable and trusted asset for users worldwide."
Tether's Expanding Market Share
Tether's market capitalization surged from 47.7% in May 2022 to 65.89% in May 2023. Other stablecoins saw a decline in market share, with the USD coin declining from 34.5% to 23.02%. BUSD fell from 11.8% to 4.21%. Tether's growth indicates the trust investors and traders place in Tether's ability to maintain a stable value pegged to the U.S. dollar.
Besides, Tether's status as the first and most widely adopted stablecoin has played a significant role. Its early entry into the market, and its strong reputation and liquidity, have attracted investors and traders alike.
Furthermore, Tether's close ties to major crypto exchanges have facilitated its widespread adoption. Its utility as a stable store of value and a reliable medium of exchange has made it a preferred choice for traders. Moreover, Tether's liquidity and seamless integration with DeFi platforms provide users with a stable asset for transactions and lending protocols.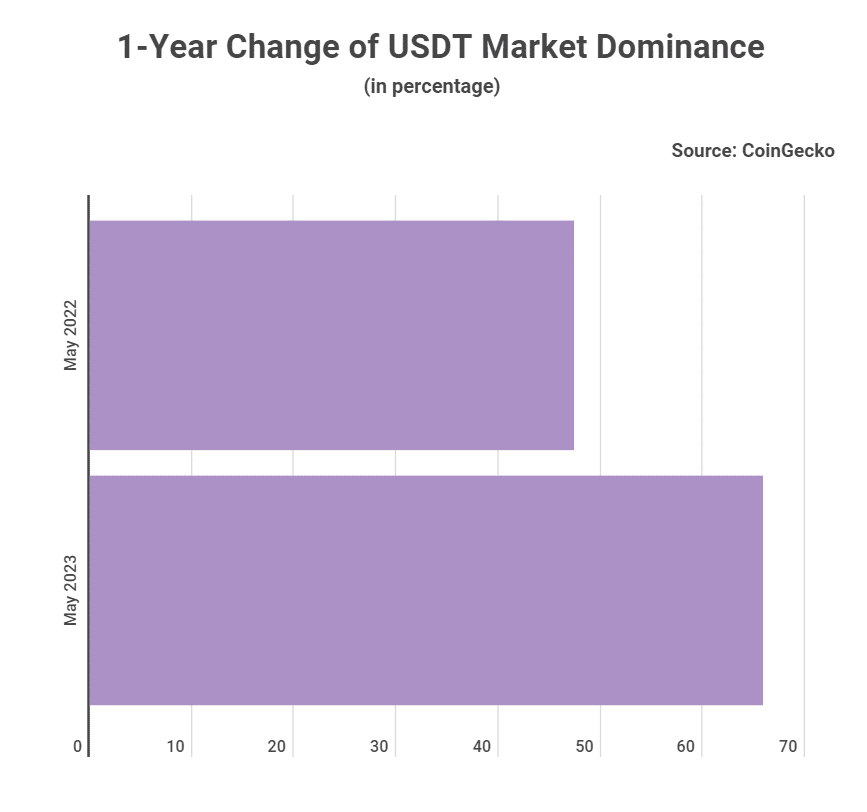 Implications of Tether's Dominance
Tether's growing dominance in the stablecoin market has provided benefits such as liquidity and market stability. However, it has also raised concerns among regulators and market participants. One of the main concerns revolves around the potential systemic risk associated with Tether's vast market share. Any operational or regulatory issues arising with Tether could affect the entire crypto market.
Also, critics argue that Tether's opaque nature of its reserve holdings presents a significant risk to Market stability. The concerns on the backing of Tether with actual reserves have led some to question its claim of a 1:1 peg with the U.S. dollar.
There is heightened regulatory scrutiny for increased transparency. Thus, more calls for Tether to disclose its reserves regularly to ease these concerns.