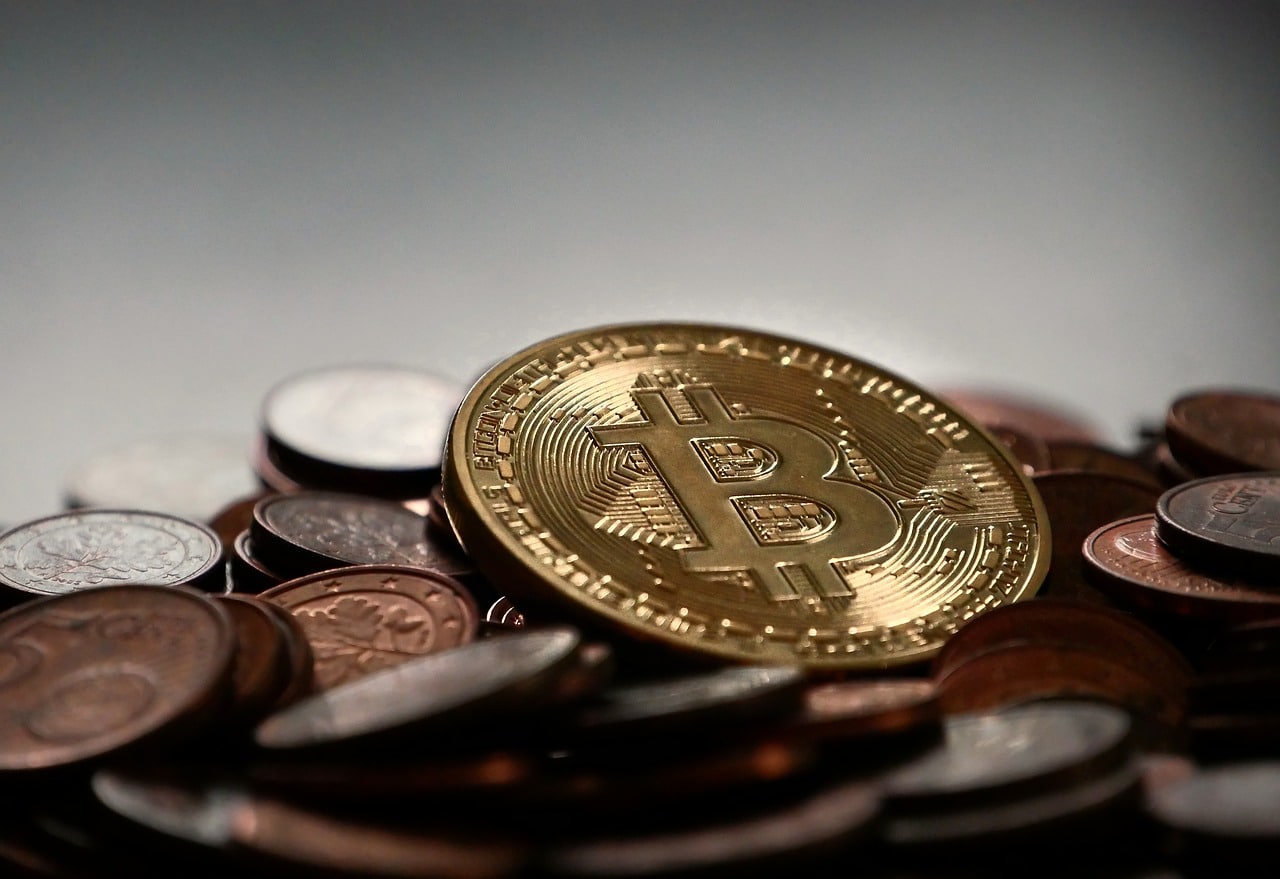 In the ever-evolving world of cryptocurrencies, a select group of investors stands out as the vanguard of wealth. These crypto millionaires, centi-millionaires, and billionaires have amassed significant fortunes through their involvement in the digital asset market. The latest statistics on global crypto wealth reveal intriguing insights into the distribution of wealth within the crypto space. 
At the forefront of this wealth distribution is Bitcoin, the pioneering cryptocurrency. Among worldwide millionaires in the crypto space, a staggering 40,500 hold their fortunes in Bitcoin, according to TradingPlatforms.com. 
This number underscores the profound influence and adoption of the original cryptocurrency. 
Centi-Millionaires and Billionaires
In the realm of centi-millionaires (those holding at least $100 million in cryptocurrencies), 78 individuals have achieved this remarkable status. Furthermore, six billionaires have crossed the billion-dollar threshold through their crypto holdings. These figures reflect the potential for astronomical gains in the crypto market. 
TradingPlatform's crypto analyst Edith Reads commented on the data, "To join the exclusive club of crypto millionaires and above, one must accumulate at least $1 million in digital assets. Astonishingly, a mere 1% of all crypto users worldwide meet this criteria. This statistic emphasizes the wealth gap within the crypto ecosystem, with most users holding considerably smaller portfolios."
The Expanding Crypto User Base
The crypto market's allure continues to attract new participants, with 425 million users actively involved in the digital asset space. This substantial user base is a testament to the growing acceptance and adoption of cryptocurrencies worldwide.
The market capitalization of cryptocurrencies tells a story of its own. With its $0.51 trillion market value, Bitcoin accounts for half of the total crypto market value. However, the broader crypto market is worth a staggering $1.08 trillion, encompassing a multitude of digital assets beyond Bitcoin. 
This figure highlights the diversification and innovation taking place in the crypto space.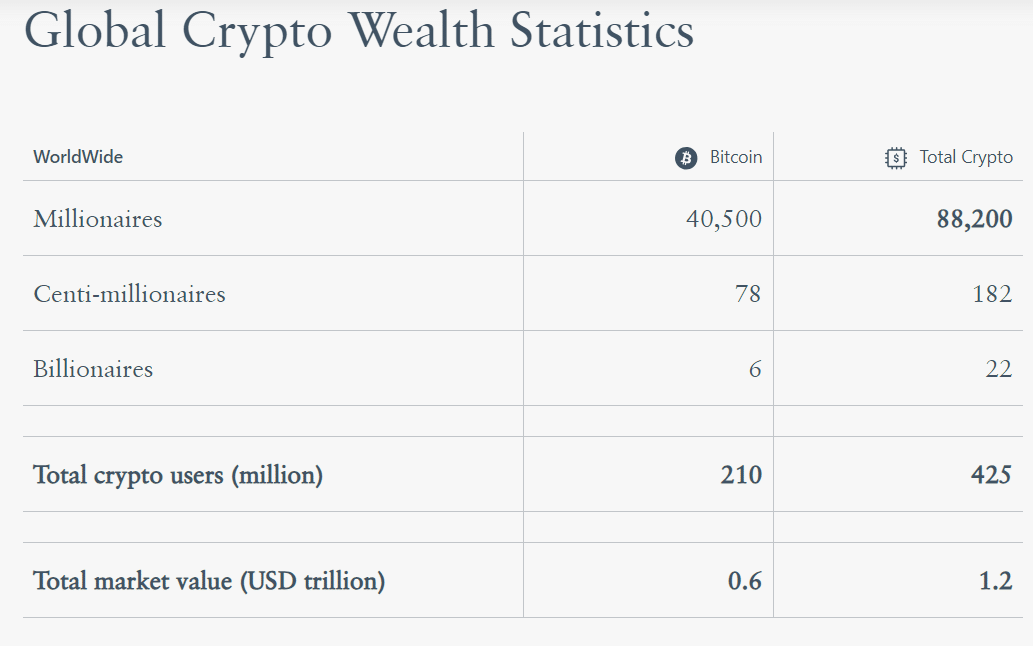 The Future of Crypto Wealth
As cryptocurrencies continue to disrupt traditional finance and investment, the distribution of wealth within the crypto ecosystem will remain a subject of fascination and scrutiny. 
It's important to note that these numbers are dynamic and subject to change as the market fluctuates and new participants enter the scene. While Bitcoin remains the undisputed leader in terms of wealth accumulation among crypto users, other digital assets are making their mark. 
The crypto space is constantly evolving, offering new opportunities for investors and innovators alike. As its market matures, it will be intriguing to see how wealth distribution evolves and whether digital assets can fulfill their promise of financial inclusivity, providing opportunities for a broader population segment to join the ranks of crypto millionaires and beyond. Until then, the 1% of crypto users who hold $1 million or more in digital assets serve as a testament to the transformative potential of this emerging financial landscape.