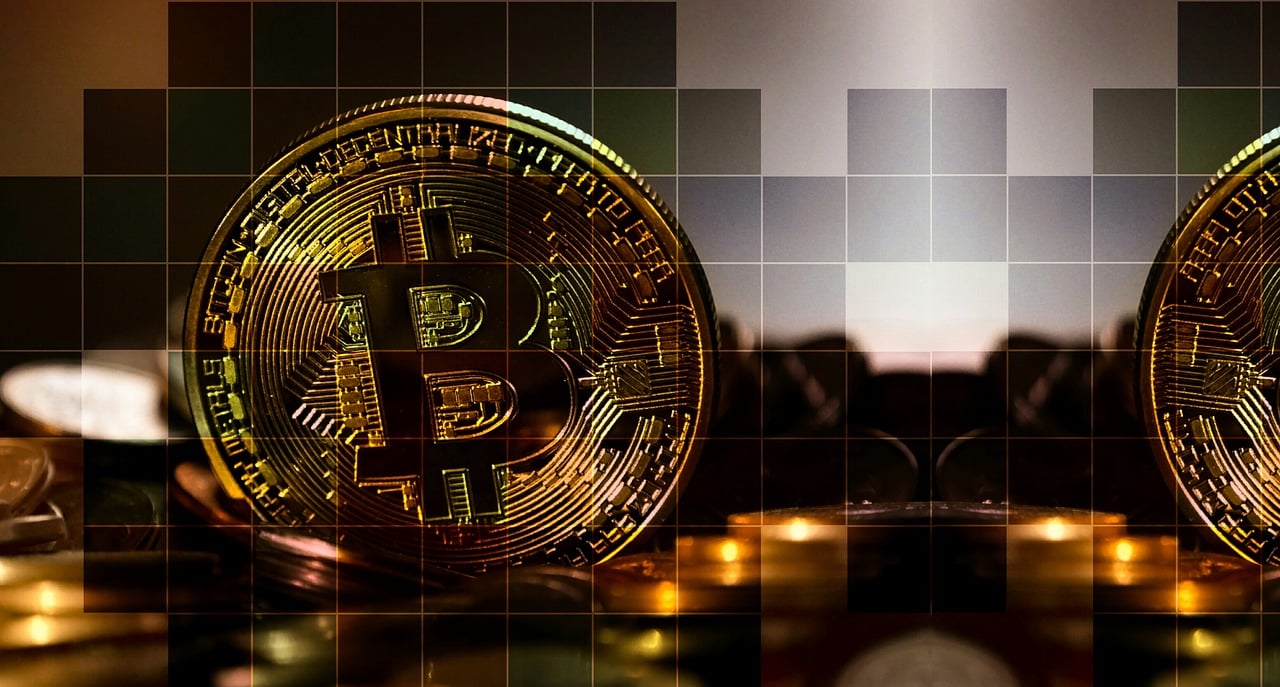 Digital assets have not been doing so well recently, but substantial net worth investors still believe they are a good investment. According to Tradingplatforms.com, 71% of 2973 HNWIs (High Net Worth Individuals) polled globally have invested in digital assets. The poll interviewed people with a net worth ranging from $1 million to $30 million, with 54 per cent in the first group and 46 per cent in the second.
This is good news for the crypto industry, which has been fighting for mainstream adoption. However, it's worth noting that the majority of these investors are still cautious, with 58% saying they would not invest more than 10% of their portfolio in digital assets.
Still, the growth potential is there. And as more HNWIs invest in cryptocurrencies, we expect to see even more institutional investors following suit. After all, everyone else tends to notice when the rich get involved.
"The findings of Tradingplatforms show that HNWIs have embraced cryptocurrencies and other digital assets," said Edith Reads, Financial analyst at Tradingplatforms.com. "With 71% of wealthy individuals investing in digital assets, and this figure set to rise to 80% by 2023, it's clear that cryptocurrencies are here to stay ."
What's Driving This Trend?
According to Tradingplatforms, there are three main reasons: For one, cryptocurrencies offer investors a way to diversify their portfolios. They're also seen as a hedge against inflation, as their value is not tied to any one country or fiat currency. Additionally, cryptos are considered an excellent long-term investment and offer more privacy than traditional investments.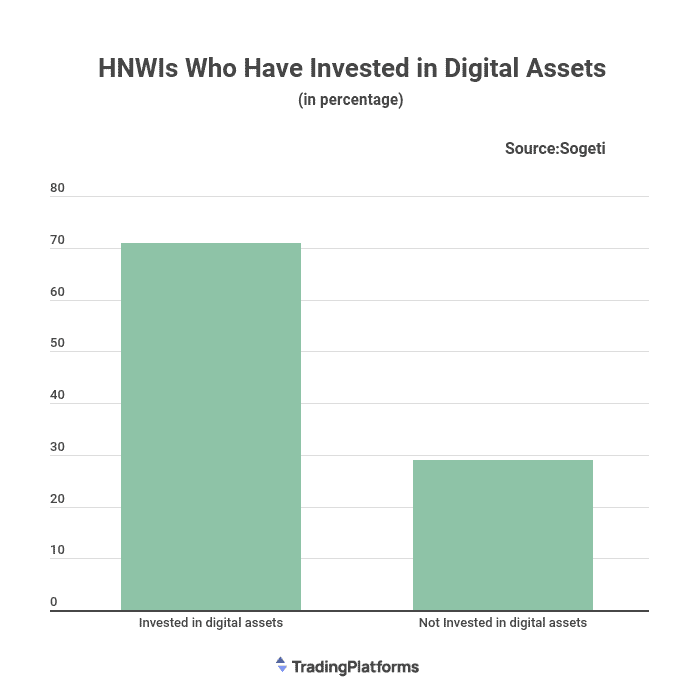 Analysts have been inquiring about people's investment choices for new asset classes such as digital assets. They classified them as cryptos, related exchange-traded funds (ETFs), nonfungible tokens (NFTs), and metaverse-related goods. About one in seven wealthy individuals, the highest concentration of digital asset investors, were under 40 years old.
More than nine out of ten people in this age group have invested in digital assets. The younger generation said that cryptocurrencies are their favorite investment, with crypto ETFs and metaverse products being highly desired.
"Cryptocurrencies are especially appealing to younger generations as they enter their prime earning and investing years," said Reads. "This is a key demographic the crypto industry should target."
Crypto as a Long-Term Investment
Despite the ongoing pandemic, Covid had little impact on how the world's wealthiest investors chose where to put their money. Cryptocurrencies were one of the few asset classes to see an increase in investment during 2020.
This suggests that HNWIs see cryptocurrencies as a long-term investment rather than a quick way to make money. And with more and more institutional investors entering the space, we can expect the crypto market to continue to grow.
So, it's worth considering how cryptocurrencies can fit into your investment portfolio if you want to get involved in crypto. HNWIs investing in digital assets shows there's potential for significant growth in the future. However, it's important to do your research first. The market is still very volatile, and prices can change.
Of course, cryptocurrencies are still a risky investment. But for those with deep pockets, they could be worth a gamble. After all, what's a little volatility when you're already a millionaire?