How To Buy Shiba Inu (SHIB) in Australia – Step By Step Guide
Fact Title
fact tooltip may be found in theme options under general.
Since Dogecoin came around in 2013, many meme coins have been created. Shiba Inu is another meme coin that is slowly becoming commonplace in the decentralized finance (DeFi) world. 
Many Australians have reservations about buying, trading, and investing in Shiba Inu because they are unsure of how the crypto works and where to buy Shiba Inu online. If you're wondering how to buy Shiba Inu coin in Australia and beyond, you're at the right place. Here is a complete guide with all you need to know about buying Shiba Inu within minutes.
How To Buy Shiba Inu (SHIB) – Step-by-Step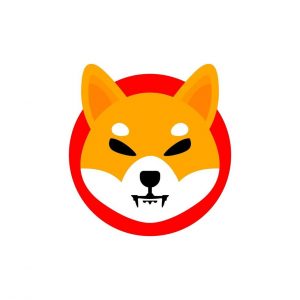 There are many exchanges around today, but not all of them are licensed to work in Australia. If you are wondering where to buy Shiba Inu in Australia easily, we recommend eToro as the overall best cryptocurrency exchange to use. Normally, before you can buy Shiba Inu coin on eToro, you'll need to follow these steps:
Step 1: Sign up to eToro 
You need to create an account on the eToro website before you can buy Shiba Inu. Go to the website homepage and open an account. You'll need to enter your personal information and contact details at this stage. 
Step 2: Upload/verify your ID 
After creating an account, eToro requires you to undergo an identity verification process. You'll need to submit a valid copy of your passport or driver's license at this stage.
Step 3: Deposit funds 
Once your account has been verified, the next thing to do is deposit funds into your eToro wallet using an Australian credit card, debit card, e-wallet, or bank transfer. The minimum deposit for first-time customers on eToro is $50.
Step 4: Practise with a demo account
eToro offers its customers a demo account that they can use to get a better hang of the platform. We recommend you use this if you're a new crypto investor. 
Step 5: Buy Shiba Inu Coin.
After training with the eToro demo account, the final step is to search for SHIB via the search bar. Click on "Trade", enter your purchase amount, and buy Shiba Inu. 
Your money is at risk.
A Closer Look At How To Buy Shiba Inu (SHIB) in Australia
If you're looking for a more in-depth guide about buying Shiba Inu in Australia, let's look into more details of how to buy using eToro:
Sign up to eToro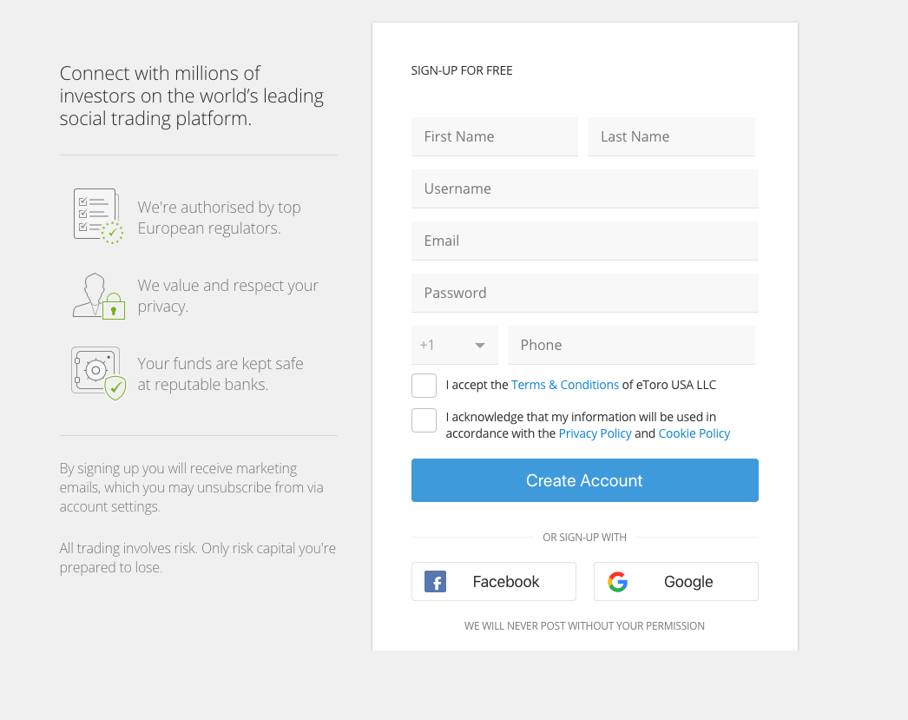 As stated earlier, getting started with trading and investing in cryptocurrencies on eToro is pretty straightforward. Head to the eToro website and click on "Start Investing" to create an account. You'll need to fill in personal information like your name, phone number, email address, residential address, phone number, zip code, and date of birth. 
Ensure you fill out the correct information to avoid issues during the other stages. 
Verify ID 
eToro has a Know Your Customer (KYC) process that its customers must go through before they can buy Shiba Inu coin or other digital assets on the platform. To complete the eToro verification process, users must upload a copy of a valid government-issued identity document like a driver's license, passport, National ID, etc. 
You will be expected to take a photo of the front and back of the ID document using your smartphone camera. Thereafter, eToro will scan the document, review it, and verify your account. 
Note that the eToro verification process takes a few days. You'll get a notification once your account is successfully verified. However, the process can last longer if you submit incomplete or incorrect information, or if there are issues with the ID document submitted. So, ensure the ID document is valid and recent before you submit it for verification. 
Deposit Funds
eToro has a new-user minimum deposit of $50 for its Australian customers. You can proceed to deposit funds into your eToro wallet after your verification process is complete. You can pay into your eToro account with a Visa or MasterCard debit card, credit card, or e-wallets like Skrill, PayPal, or Neteller. eToro users can also deposit via bank transfers, but the minimum bank transfer deposit is $500. 
Bear in mind that you can deposit more than the $50 minimum if you want to, but we recommend you start small and only invest what you cVisit Sitean afford to lose – especially if you are a new crypto trader. 
Practise With a Demo Account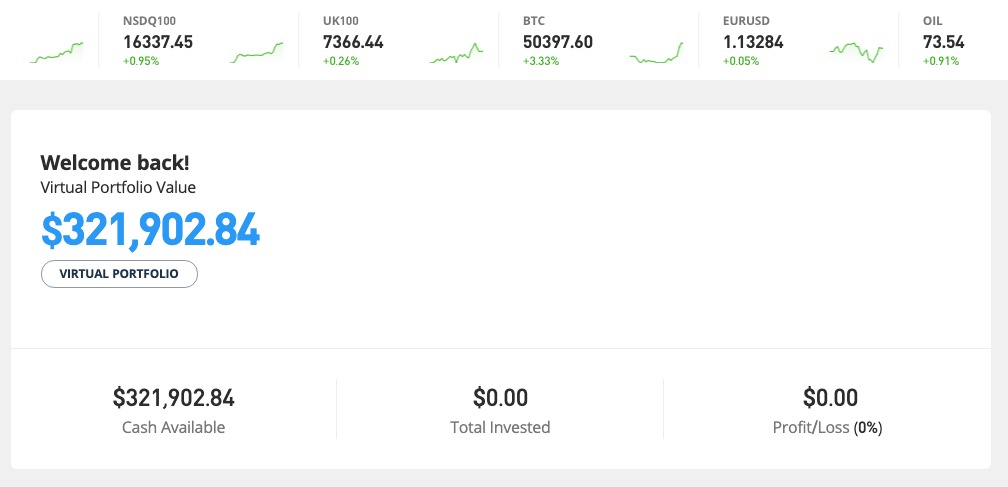 One of the things that make eToro stand out is its suitability for inexperienced crypto investors. The platform has a free demo account that new users can use to practise trading on the platform. 
Though using a demo account is optional for experienced crypto traders, we recommend that traders who are new to crypto trade with a demo account on eToro to better understand how to navigate the platform and make the most of it. 
Practising with a demo account will help you understand the markets and help cut down on potential losses from inexperience and rash decisions. 
Buy SHIB
To buy Shiba Inu coin on eToro, you need to first search for it through the platform's dashboard. Click on the "Search" icon on the top of the eToro dashboard screen and search for "Shiba Inu" or "SHIB", then click on "Trade" to open a new order form when the option appears. 
Proceed to enter the amount of Shiba you want to buy in the order form. The currency value is usually in US dollars, so you may want to convert to AUD first to get the equivalent. You can set a stop loss on your account or take a profit for your order if you're interested in crypto day trading. 
Once you've successfully deposited your funds, it's time to trade. You necessarily don't have to trade immediately. So, research and find the best time to enter the market. When you're ready to start trading on eToro, click "Open Trade" and instantly buy Shiba Inu coin. 
Your money is at risk.
What is Shiba Inu Coin?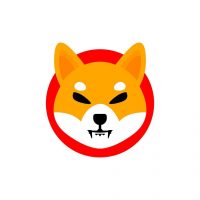 Shiba Inu is one of the most popular meme coins in 2023. Though it started trading in 2020, the ERC-20 token has recorded tremendous growth and transformation over the years. Built on the Ethereum blockchain, SHIB was launched as an alternative to Dogecoin and is nicknamed "the Dogecoin killer." But the coin is still second to Dogecoin in terms of market cap and is yet to dethrone DOGE as the best meme coin in the market. 
The Shiba Inu meme token has also proved a worthy investment to its early investors. In 2021, SHIB experienced a 21,000% increase. At the same time, Shiba Inu is a significant project in the DeFi ecosystem. SHIB owners can use it to provide liquidity to the market, stake and earn rewards, and the crypto is compatible with NFT projects and Decentralized apps (DApps) through Shibaswap. The coin also entered the Metaverse recently, and will soon have its own virtual real estate named Shiba Lands.
Besides its growth and broader adoption, Shiba Inu is projected to be valuable to its holders because it receives a lot of hype on social media. SHIB has gained massive popularity from tweets and conversations from famous pro-crypto individuals like Elon Musk, and Ethereum's co-founder, Vitalik Buterin.  
Apart from its hype and social media buzz, Shiba Inu has many use cases and is part of a massive DeFi project. With current actions and proposed advancements, it's safe to say SHIB will experience broader adoption, attract more investors, and ultimately experience more growth. 
At the time of writing, SHIB is valued at 0.00001205, and experts predict that it will hit its all-time high at the end of 2022. So, it may be a good time for investors to take advantage. 
Your money is at risk.
Is Shiba Inu A Good Buy in 2023?
Looking at its history, Shiba Inu started at a very low price of $0.00000000051 when it started trading, but it gained momentum and attained an all-time high (ATH) of $0.00007959 in 2021.
Shiba Inu has proved a profitable investment for its investors – especially during its early days. However, its price plunged in 2022 because of the crypto winter affecting virtually all cryptocurrencies and stocks.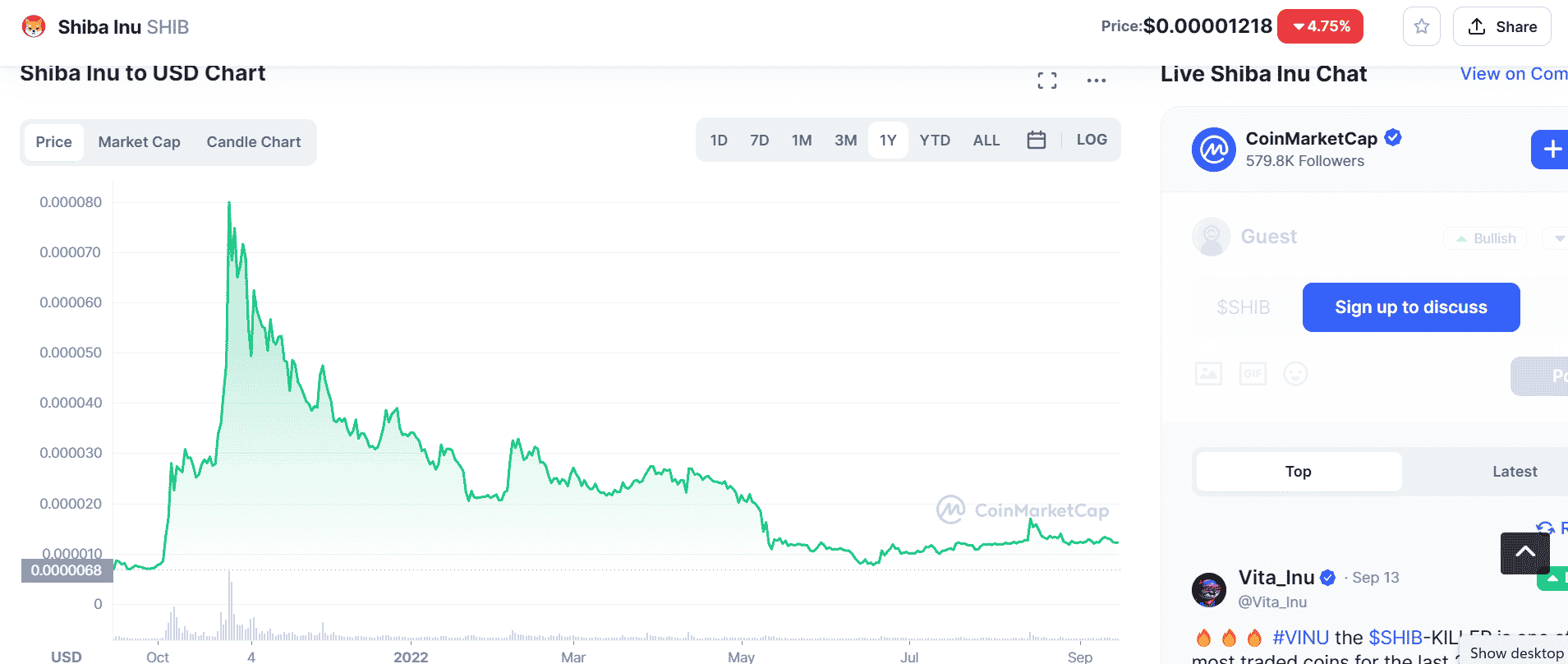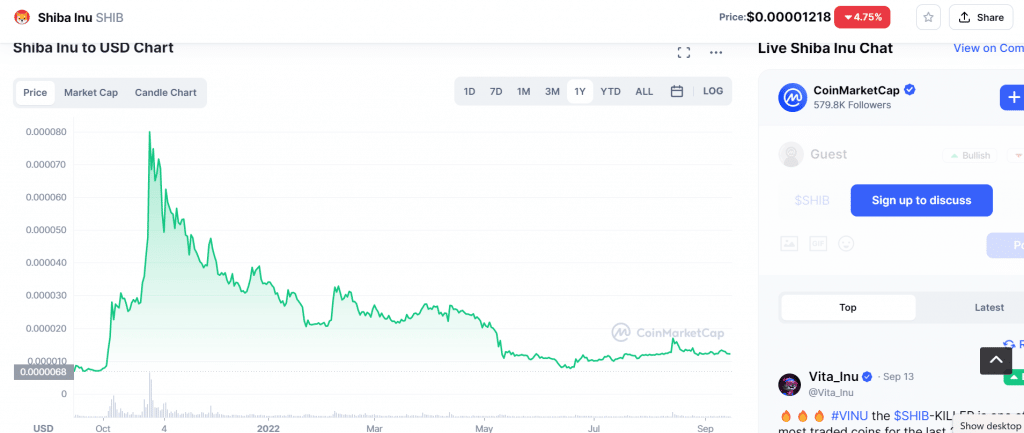 But experts believe that SHIB will bounce back when the entire crypto market starts to gain momentum again. Moreover, Shiba Inu is a big player in the booming DeFi space, and as DeFi grows, the coin should follow suit. 
There are also encouraging predictions about Shiba Inu coin price. So, if you're asking the million-dollar question, "Is Shiba Inu a good investment in 2023?", some expert predictions tell us what to expect from the Shiba Inu coin to help investors determine if they want to add it to their portfolio.
For example, Coin Price forecasts that SHIB will end 2022 on a high with an 88% increase from its May price. And by 2025, Shiba Inu will sell at $0.00004313 and $0.00007046 by 2030 – a whopping 508% increase in 5 years. 
Trading Beasts also predicts that Shiba Inu will increase in value and hit a $0.0000373 high in 2025. So, the coin may be an excellent addition to your investment portfolio – especially if you're a long-term investor. 
However, you should note that these predictions are mere speculations and don't represent expert advice. To determine the best investment decision for you, we recommend you do your research and get investment advice from crypto trading experts or other financial experts. Don't forget to invest what you can afford to lose.
Your money is at risk.
What is the Best Place to Buy SHIB?
You can buy Shiba Inu on many exchanges that have it on their listings today. But our overall best place to buy Shiba Inu in Australia is eToro. eToro has one of the lowest fees in the market and is suitable for both new and experienced crypto traders. Its smooth user experience is commendable, and the demo account comes in handy for people who are new to crypto. 
Similarly, eToro is a reputable exchange with access to thousands of assets across multiple markets. The platform also has powerful analysis tools and social features for technical analysis, and has a decent trading fee of $50 for new Australian users. eToro also offers numerous deposit and withdrawal payment options, including debit cards and credit cards (like Visa and MasterCard), bank transfers from your Australian fiat bank, and e-wallets like PayPal, Skrill, and Neteller. 
So, if you're considering trading and investing in Shiba Inu in Australia, eToro is the best place for you to get started.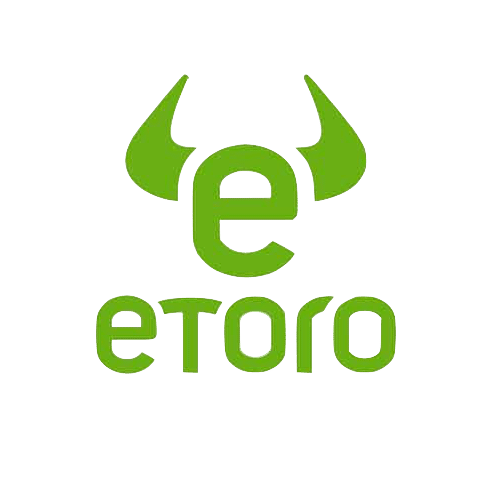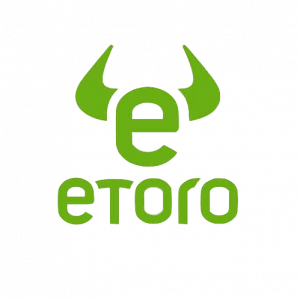 Your money is at risk.
Will Meme Coins Blow Up in 2023?
Meme coins run the DeFi world. In recent years, there have been numerous noteworthy DeFi projects like blockchain games, NFT-related projects, and the Metaverse. These coins are decentralized. Additionally, they have a community of investors and developers who are constantly trying to improve their individual projects. 
At the same time, popular meme coins like Dogecoin (DOGE) and Tamadoge (TAMA) others have various use cases and the potential to grow. And as the DeFi space continues to attract more investors with its exciting projects, meme coins are poised to blow up in value.
So, contrary to the popular notion that they are just toys in the hands of billionaires and thriving off the back of social media hype, it's safe to say that meme coins have their intrinsic value and utility. 
Just like any cryptocurrency, meme coins can be a good investment. We've touched on Shiba Inu and other meme coins to buy in this article. However, it's important to note that these assets are very volatile, and their volatility poses a huge risk to every investment.
While you can earn high rewards, you may also lose some or all of your investment to even the best meme coins in 2023. However, a way to safely invest is to have a strategy and understand that investing in meme coins is not a get-rich-quick scheme.
Your money is at risk.
 What is The Best Alternative To Shiba Inu?
As stated earlier, there are many meme coins out there. While Dogecoin and Shiba Inu are more popular, there are upcoming meme coin projects that are valuable with diverse use cases and great potential. Some of them include:
TAMADOGE (Tamadoge)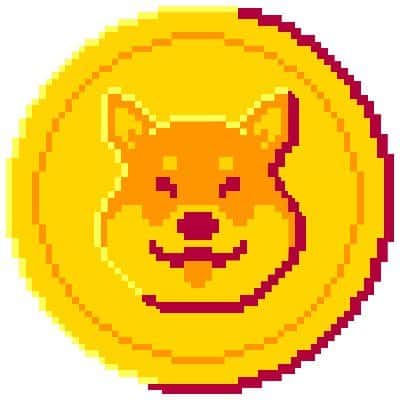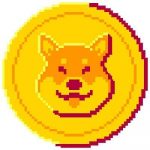 Tamadoge (TAMA) is the native crypto and utility token that powers the Tamaverse – an NFT gaming platform where players battle for wins and earn free crypto while at it.
The token takes the first position as our best alternative to Siba Inu. Though it's one of the newest additions to the meme coin ecosystem, it has the potential to thump and outdo other top meme coins like Dogecoin. 
But what makes TAMA unique is that the coin is deflationary. In other words, it will increase in value after some time because of its maximum supply. Apart from its play-to-earn (P2E) features, Tamadoge also became popular without so much internet influence. So, unlike Dogecoin and Shiba Inu, Tamadoge uniquely sets itself apart from other meme coins. 
Tamadoge is currently available to buy via the presale event that can be accessed through the website. You will need ETH to swap for TAMA tokens.
Your money is at risk.
IBAT (Battle Infinity)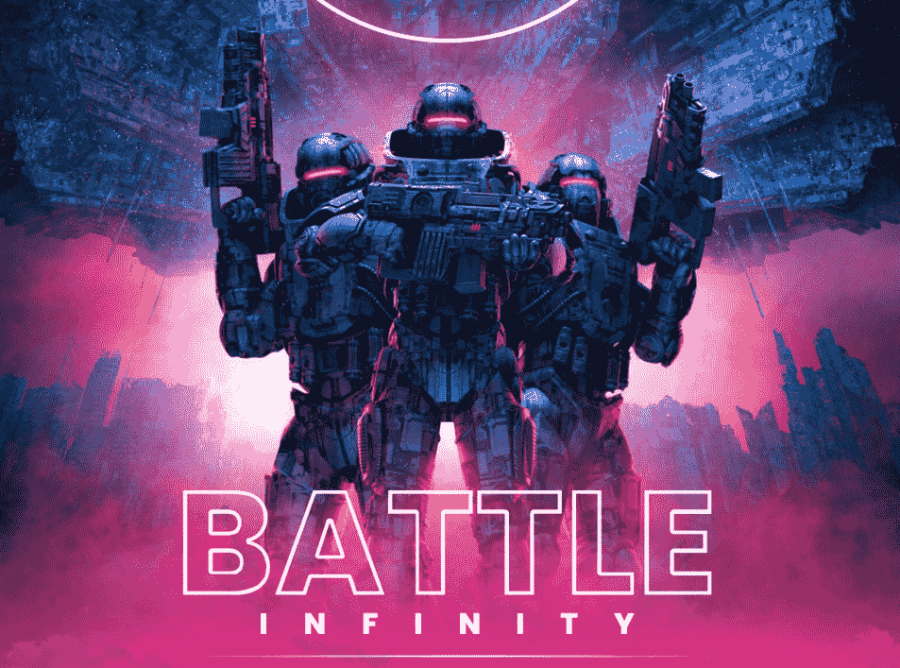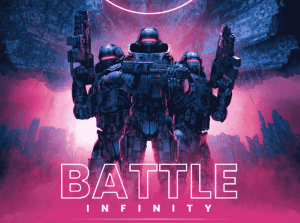 Battle Infinity is a DeFi gaming platform where gamers can access an exciting blockchain crypto game. The platform's native token, IBAT is another top meme coin to buy in 2023.
IBAT (Battle Infinity) is the native token for the Battle Infinity Metaverse, it is among the best-performing meme coins of 2023, and its NFT-based fantasy gaming platform allows players to get free tokens while playing six different P2E games. 
Notably, Battle Infinity is organizing the IBAT Premier League – the first of its kind in the Defi ecosystem. The game allows participants to join with a unique NFT pass, build their teams, challenge one another, and earn rewards and valuable collectibles. 
Unlike Tamadoge, IBAT's total supply is capped at 10 billion tokens, and its use cases include crypto staking, NFT trading, developing decentralized apps (dApps), etc. Experts also believe Battle Infinity is one of the best meme coins that investors can consider going bullish on in 2023 because of its great potential. 
To purchase IBAT, you will need to hold BNB tokens. These can be swapped for IBAT through the PancakeSwap exchange.
Your money is at risk
ELON (Dogelon Mars)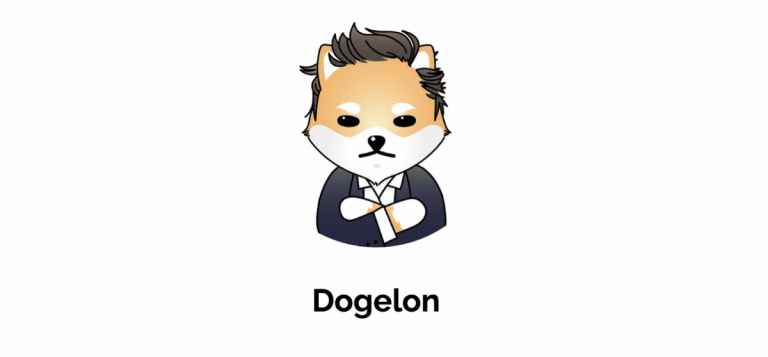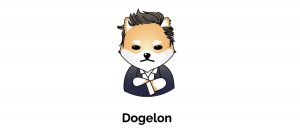 Dogelon Mars is another alternative meme coin to Shiba Inu that investors can look out for in 2023. Dogelon Mars has its name coined from Dogecoin as well as the billionaire, Elon Musk, who is currently financing an adventure to Mars. 
Like other best meme coins, ELON is decentralized and community operated. However, unlike the common trend in the meme coin ecosystem, Dogelon Mars has no notable figures backing it or drawing attention to it on social media.
Despite the absence of any social media noise, Dogelon Mars has a big community of over 90k on Telegram. ELON currently trades at $0.00000029, and experts believe it has the potential to rise over the coming years.
Note that while there are many meme coins to invest in now, our overall best alternative to Shiba Inu after hours of research and review is Tamadoge. 
Your money is at risk.
How To Buy Shiba Inu in Australia – Conclusion 
Meme coins are relatively new, but they are here to stay. Shiba Inu is one of the most popular meme coins today, with the second-highest market cap after Dogecoin. The coin had undoubtedly rewarded its investors in the past – especially when it had a highly unprecedented growth in 2021. With that being said, it may be a good time for traders to buy Shiba Inu in Australia and add it to their investment portfolio. 
The best crypto exchange that offers low fees and allows Australian investors to buy SHIB with ease is eToro. The ASIC-licensed exchange is one of the most secure and easy-to-use exchanges around – and it charges just a $50 deposit for starters. However, it's essential to remember that the best meme coins like Dogecoin and Shiba Inu thrive on social media backing and their price predictions are highly speculative. Ensure you do your research and seek pro-investment advice before investing in Shiba Inu. And bear in mind that you can lose some or all of your capital to this investment opportunity.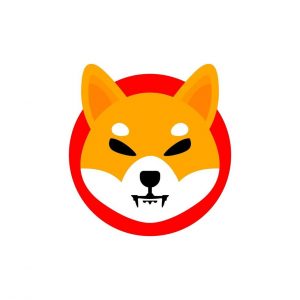 Your money is at risk.
FAQs
Where do I buy Shiba Inu coin?
The best place to buy Shiba Inu in Australia is on the eToro exchange. The platform has the lowest market fees, multiple payment options, and a minimum deposit of $50 for customers in Australia.
Is Shiba Inu worth investing in?
Shiba Inu has been a worthy investment for investors in the past, and experts believe it has massive potential. While it's interesting to see what lies ahead in the future of the coin, investors may capitalize on its current low price for long-term investment. However, ensure you do your own research to determine if adding SHIB to your investment portfolio is the right decision.
Why buy Shiba Inu?
At the time of writing, Shiba Inu trades lower than its 2021 all-time high. And with its exciting project in the DeFi space, the coin has massive potential for the future. So, now may be a good time to buy and hold Shiba Inu.

Can I buy Shiba Inu in Australia?
Yes, you can easily buy Shiba Inu in Australia using your card, e-wallet, or bank transfer on our overall best crypto exchange, eToro.