How To Invest in P2E Games UK 2023?
Fact checked
Everything you read on our site is provided by expert writers who have many years of experience in the financial markets and have written for other top financial publications. Every piece of information here is fact-checked. We sometimes use affiliate links in our content, when clicking on those we might receive a commission - at no extra cost to you. By using this website you agree to our terms and conditions and privacy policy.
Play-to-earn gaming is currently one of the most discussed ecosystems in the crypto market, and there is a good reason for that. Playing online games is something almost everyone enjoys, and the fact that you can make money from playing them is something that almost everyone looks forward to doing.
This article will look at the best P2E games UK for 2023, how they work and is it a good idea to invest in them right now? Throughout this comprehensive guide, we will attempt to answer all these questions.
How To Invest In P2E Games – Key Points
With Play-to-Earn (P2E) games, players can potentially earn money by investing in in-game assets.
Play-to-earn crypto games are currently paving the way for their success, representing one of the fastest-growing segments of the Web3 market.
P2E games such as Tamadoge are among the best investments for 2023. Within this metaverse platform, there are several outstanding elements of P2E incorporated into it.
How To Invest in P2E Games UK – Step by Step Guide
Here is a quick step-by-step guide for investing in P2E games in 2023.
Step 1: Conduct research and analysis
Before making any kind of investment decision, you should always conduct thorough research and analysis. Learn about the type of play-earn-games that are available and choose which ones sound like they would be a strong investment. Be sure to understand how a game works and how users can make money from it before you decide whether to invest in it or not. The most successful p2e games are those that offer appealing rewards along with unique gameplay.
Step 2: Choose an asset to invest in
There are many ways that you can invest in new P2E games. These include:
P2E game crypto: Several P2E games, particularly those that have reached a certain level of popularity, require users to invest money into crypto before playing. For example, the popular game Battle Infinity is governed by an altcoin called IBAT, a coin based on the Binance Smart Chain. These cryptos can be a valuable investment as the demand for the coins will increase along with the popularity of the game.
P2E game stocks: Listed on a public stock exchange, P2E game stocks behave like any other stock. They are issued by companies or investment funds that are indirectly or directly invested in them. Investing in P2E stocks is a good way to support the underlying companies that develop the games.
P2E game NFTs: It is common for the best play-to-earn games to utilize NFTs. Each token provides a different benefit to the player. For example, an NFT might represent a character or accessory in P2E crypto games. Many games with play-to-earn also offer NFTs representing virtual plots of land. As players can build real estate on the land, these will often be the most valuable.
Step 3: Find an exchange that offers your chosen asset
The next step is to find a crypto exchange that offers your desired asset. Stocks are typically available to purchase from traditional exchanges whereas NFTS and cryptos may require you to go through a decentralized exchange.
Step 4: Sign up and deposit funds
To start investing in your chosen exchange, you must register an account first. Therefore, it will be mandatory for you to provide your personal information as well as your contact details. You will also need to deposit funds into your account.
Step 5: Invest
There are several ways investors make money off the rage for NFT & crypto by investing in P2E games. As a result, many video games incorporate financial models, allowing players to make money while playing the game. Therefore, economic growth is potential as gaming popularity increases. In addition, many games are emerging as lucrative money makers for players, so you do not have to look far to find ones with interesting potential.
Your capital is at risk.
What Are The Best Upcoming P2E Games To Invest In?
1. Meme Kombat – the freshest play to earn game, with many additional features
The play to earn game industry is continuously developing, and the best proof of this is the recent release of Meme Kombat. This is a new platform, where players will participate in PvP battles, where meme-coins will be used as weapons. The Meme Kombat ecosystem is based on the native token $MK, which currently has both ecosystem applicability and future speculative potential.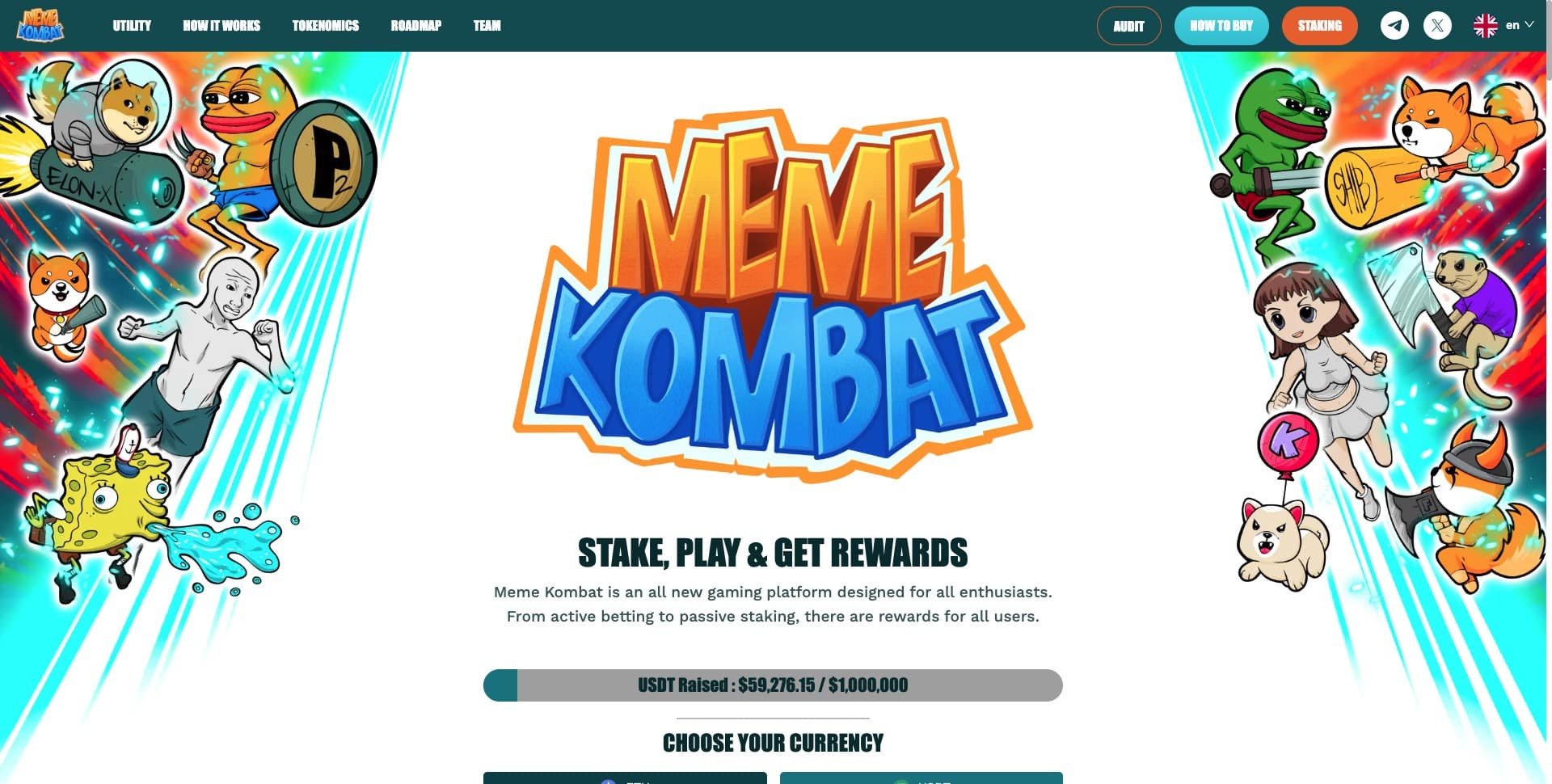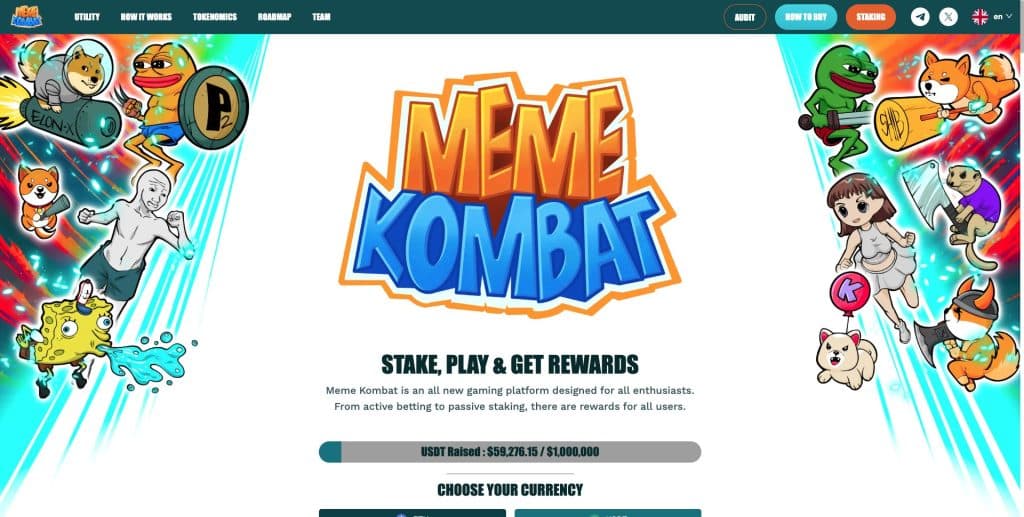 Meme Kombat offers several possibilities to make money from cryptocurrencies. In addition to directly participating in the battles, you have the possibility to do staking here. You will need to stake your tokens for a minimum of 14 days. It is considered safe to stake here, as 30% of the total token issuance is specifically geared towards securing staking.
The project's native token, $MK, is on presale now, and the price of one token is $1,667. Because it provides access to more options, early holders can gain access to a token with great applicability in the future. To go directly to the Meme Kombat presale page, click the button below.
Your money is at risk.
2. TG.Casino – the first Telegram casino without KYC and with a native token, offering an APY of over 4000%
TG.Casino the newest crypto casino that runs exclusively on Telegram and offers players the opportunity to play without any KYC. The casino also has its own native cryptocurrency – $TGC. In the first minutes after the launch of the presale $TGC collected more than 100,000 USD, and this speaks best of the interest and confidence of the crypto community associated with this new project.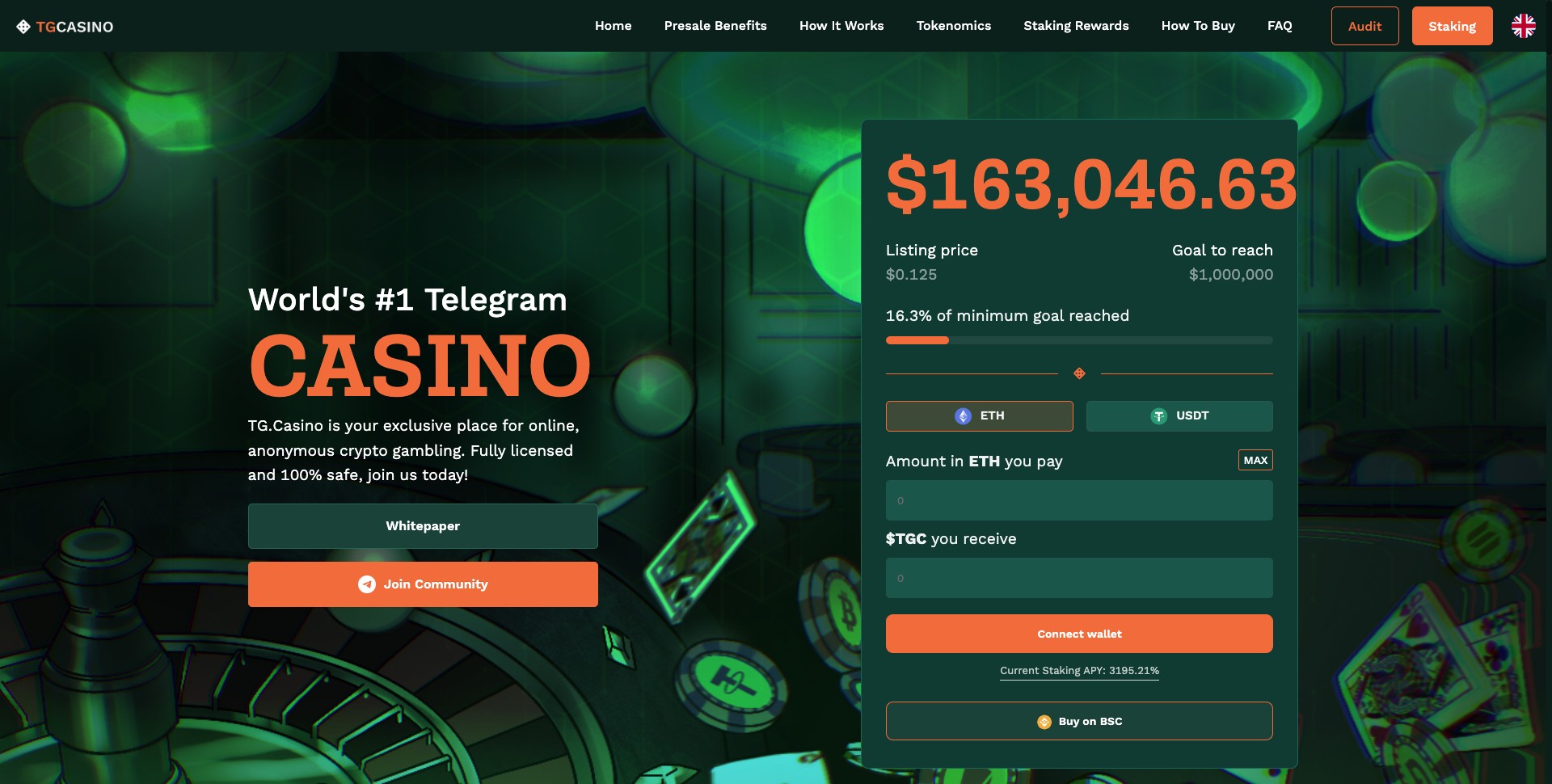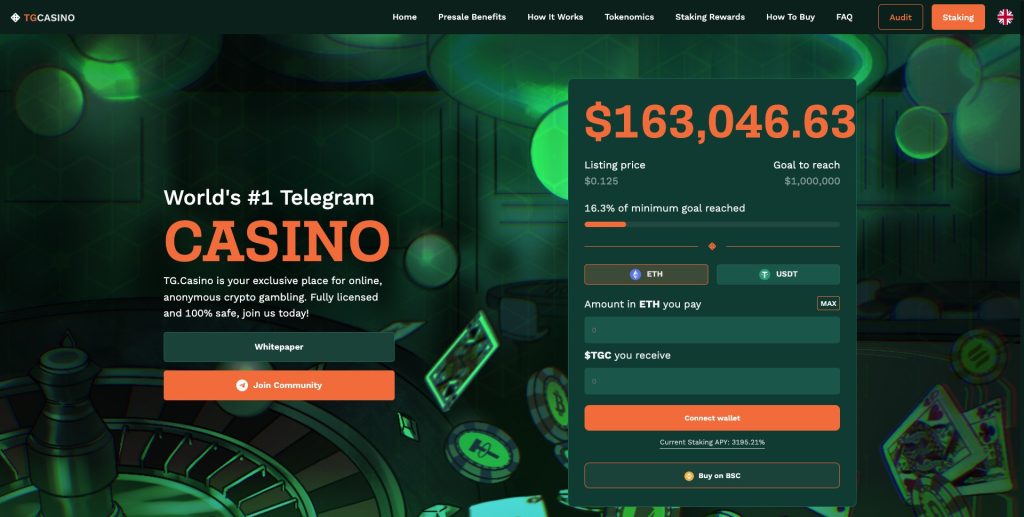 It seems that the team behind TG.Casino has found the perfect combination – crypto and Telegram. Due to the fact that it uses blockchain technology, TG.Casino can offer its players much faster withdrawals compared to traditional fiat casinos. The use of Telegram allows TG.Casino to offer its players a convenient gaming experience without KYC, with access to the casino directly from the messenger.
The casino's native token is $TGC – an ERC-20 token. The presale of this token has already raised over $170,000. The price of one $TGC token is currently $0.125, and the presale is limited to 60% of the total issuance of $100 million TGC. Given the well-thought-out tokenomy and the APY of over 4000%, several experts believe that the current price level is the right time to invest in $TGC. Click the button below to access the presale right now!
Your money is at risk.
3. Chimpzee – The Best P2E Game for Passive Income in 2023
Chimpzee is a unique P2E system with three key components: Earning a passive income, saving animals, and fighting climate change. To access the platform, users must hold NFT passport that allows them to play the game, take part in trading and donate to charitable causes.
The Play2Earn part of the project takes you to an epic gaming adventure in the Zero Tolerance Game where saving the forest is not just a game, but a mission. The more you play, the more $CHMPZ coins you can earn.
Read: How to buy Chimpzee coin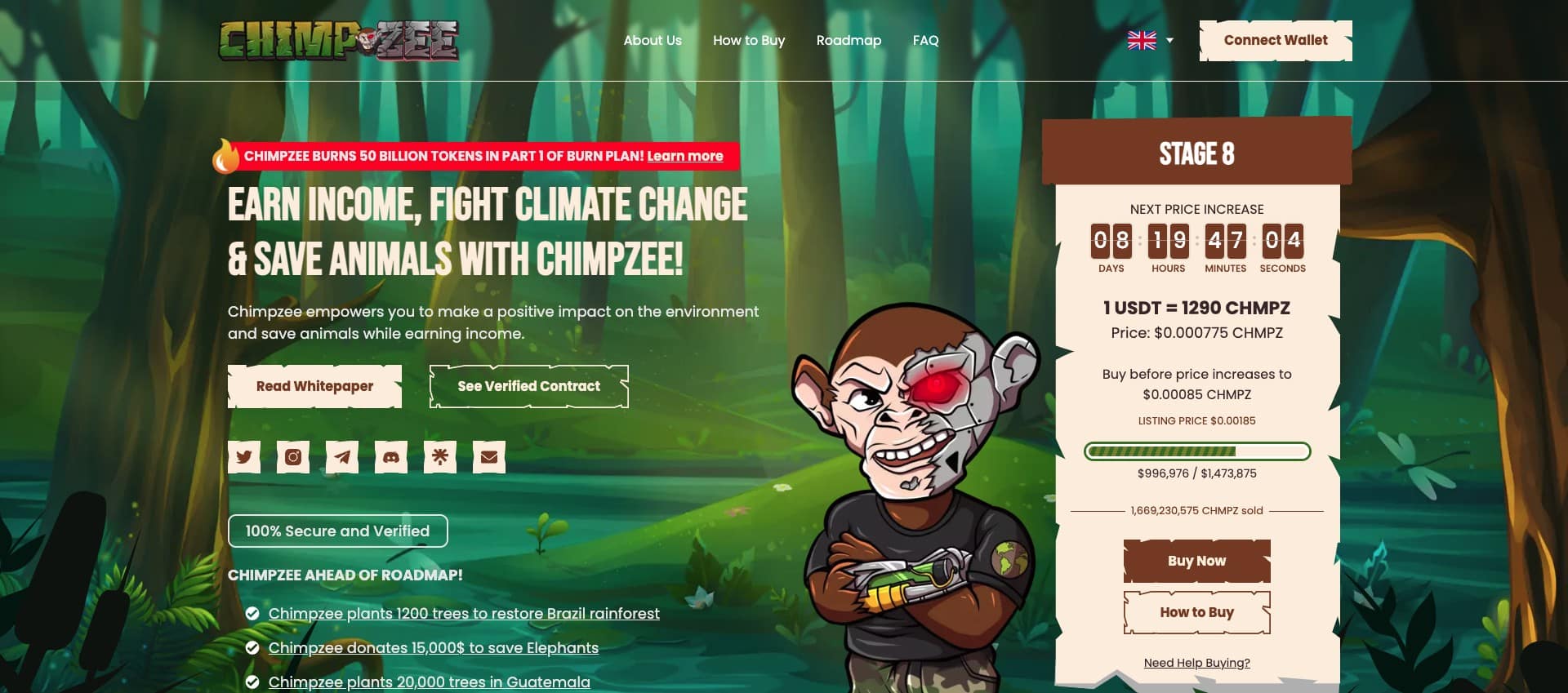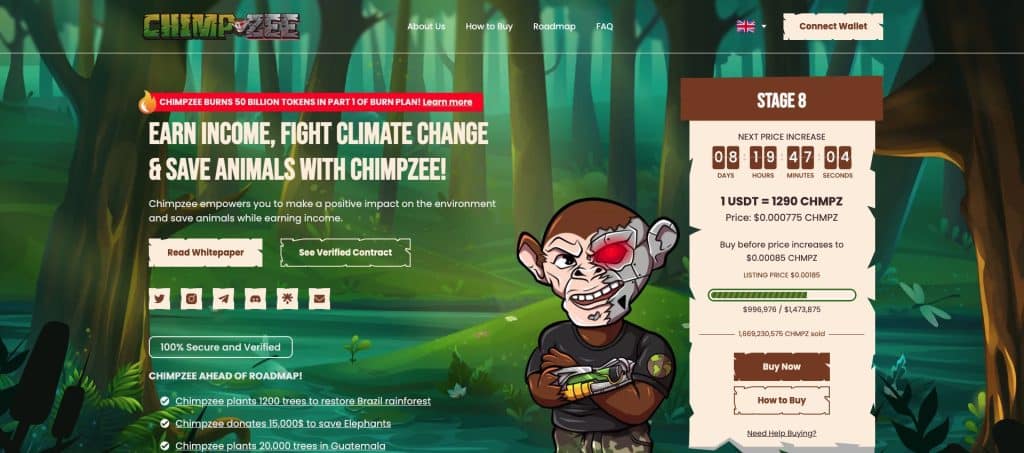 Investors who buy during the presale to get up to 100% bonus tokens. During the presale phase, it is also possible to purchase the best NFT passports including platinum and gold Chimpzee NFTs. Passport holders get more benefits, more rewards, and more $CHMPZ coins. Tokens that are used to buy passports will be burned to reduce the circulating supply of CHMPZ coins and increase their value.
Chimpzee is still at the presale stage, making it a golden opportunity to join the movement early. And with a commitment to donate a portion of profits to help fight climate change, it's not just an investment in a promising project, but an investment in our planet too.
Your money is at risk.
4. Tamadoge – Overall Best P2E Game To Invest In The UK For 2023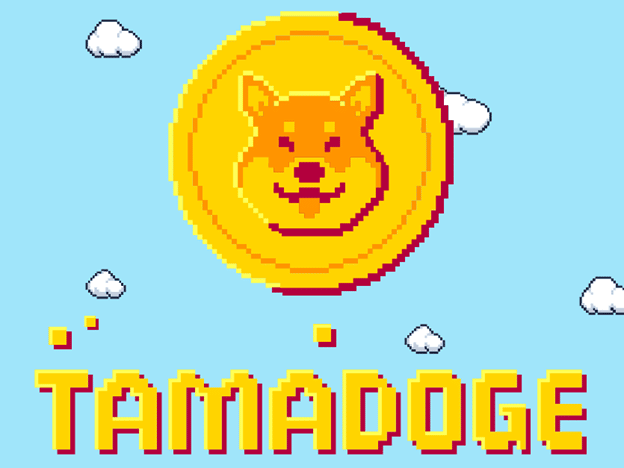 Due to the platform's unique features, Tamadoge is already attracting massive interest to its play-to-earn gaming ecosystem, where NFTs are deployed and used as a medium of exchange.
Tamadoge (TAMA) is the native cryptocurrency and utility token of the Tamaverse – a platform where players participate to earn multiple rewards. Tamadoge pets are the main component of this P2E platform, which allows users to buy, breed, battle and exchange their virtual pets.
As a result of taking good care of their pets and growing them correctly, players will earn in-game rewards. Rewards are paid from the pool prize, which is comprised of 5% of all the tokens spent on the platform.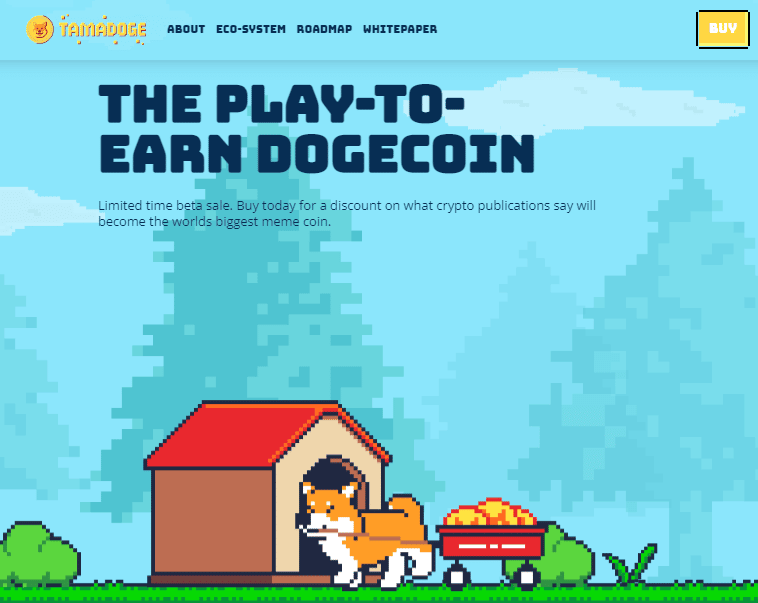 Tamadoge pets are minted using smart contracts to enable them to be assigned unique NFTs. Native crypto tokens can be used to purchase these NFTs from the Tamadoge store.
In contrast to another meme coins, the TAMA ERC-20 token is a deflationary asset. There is a burning off of 5% of the money spent on the Tama store whenever users purchase items using TAMA. Approximately 30% of the prize pool has been set aside for marketing purposes, while the remaining 65% is distributed among the various P2E prize pools.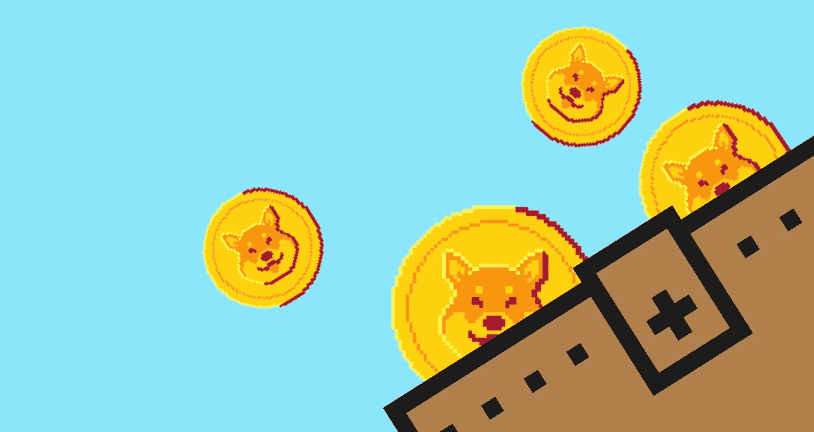 Recently, the TAMA token was listed on one of the most important exchanges in the world, OKX. Since then, it has seen astronomical gains of over 300% since going live on the exchange.
Your capital is at risk.
5. Battle Infinity – Exciting New Metaverse P2E Sports Game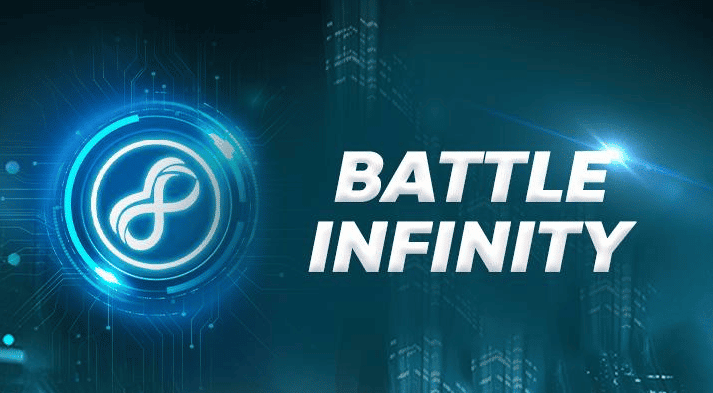 Our second choice on the list is Battle Infinity. Battle Infinity is a crypto gaming platform that uses the Metaverse combined with a wide range of gaming elements to provide a realistic NFT fantasy game.
Several features built into Battle Infinity make it an excellent play-to-earn game in which players can earn rewards in the form of IBAT tokens – the native token of the Battle Infinity ecosystem. Among the platform's many features, a fantasy sports game boasts a crypto staking mechanism and a store with many multiplayer P2E experiences. There is even a DeFi exchange on offer.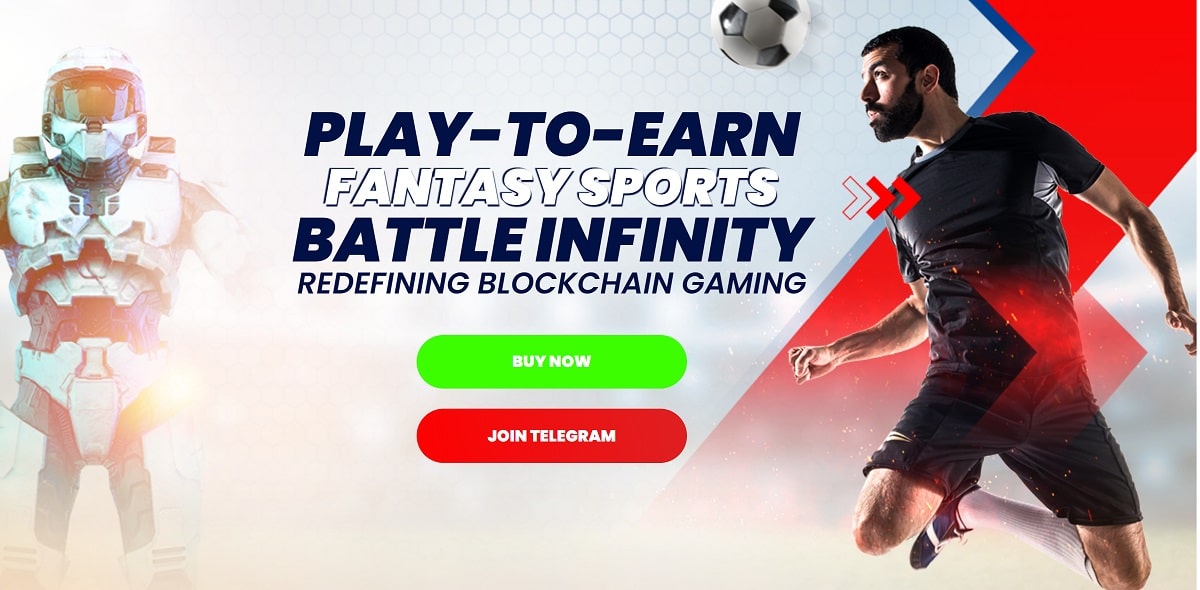 In Battle Infinity, all items in the game are structured as NFTs since their purpose is to tie in with the virtual world (the Battle Arena) in which the game exists. Users can also customize their avatars with various outfits and even invest in virtual land plots to customize their avatars to their liking. As part of Battle Infinity's fantasy sports game, users are presented with some players configured as NFTs, meaning they can trade them seamlessly with one another.
The in-game token, IBAT, can also be switched to other tokens. In other words, it makes it possible to use the rewards earned in the game as a source of funding for the purchase of real-world goods and services.
Your capital is at risk.
6. Lucky Block – Innovative P2E Lottery Game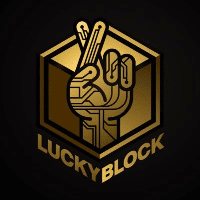 As a crypto-gaming platform that is hosted on the Binance Smart Chain (BSC), Lucky Block provides players with the opportunity to win a jackpot every day. Lucky Block's native token, LBLOCK, is used to pay out these jackpots, enabling a rapid distribution of prizes. Furthermore, during tournaments and weekly competitions, the platform aims to build transparency among players and improve their sense of trust between them.
Lucky Block aims to create a fully decentralized P2E crypto games platform where everyone has the opportunity to win large jackpots, take part in competitions, and win other crypto giveaways. As this P2E project is still at an early stage of its development, all are aimed at building a completely decentralized crypto games platform where everyone has a chance to win'. The purpose is to help people earn passive income without directly engaging in them, which is accomplished by providing ways to do so.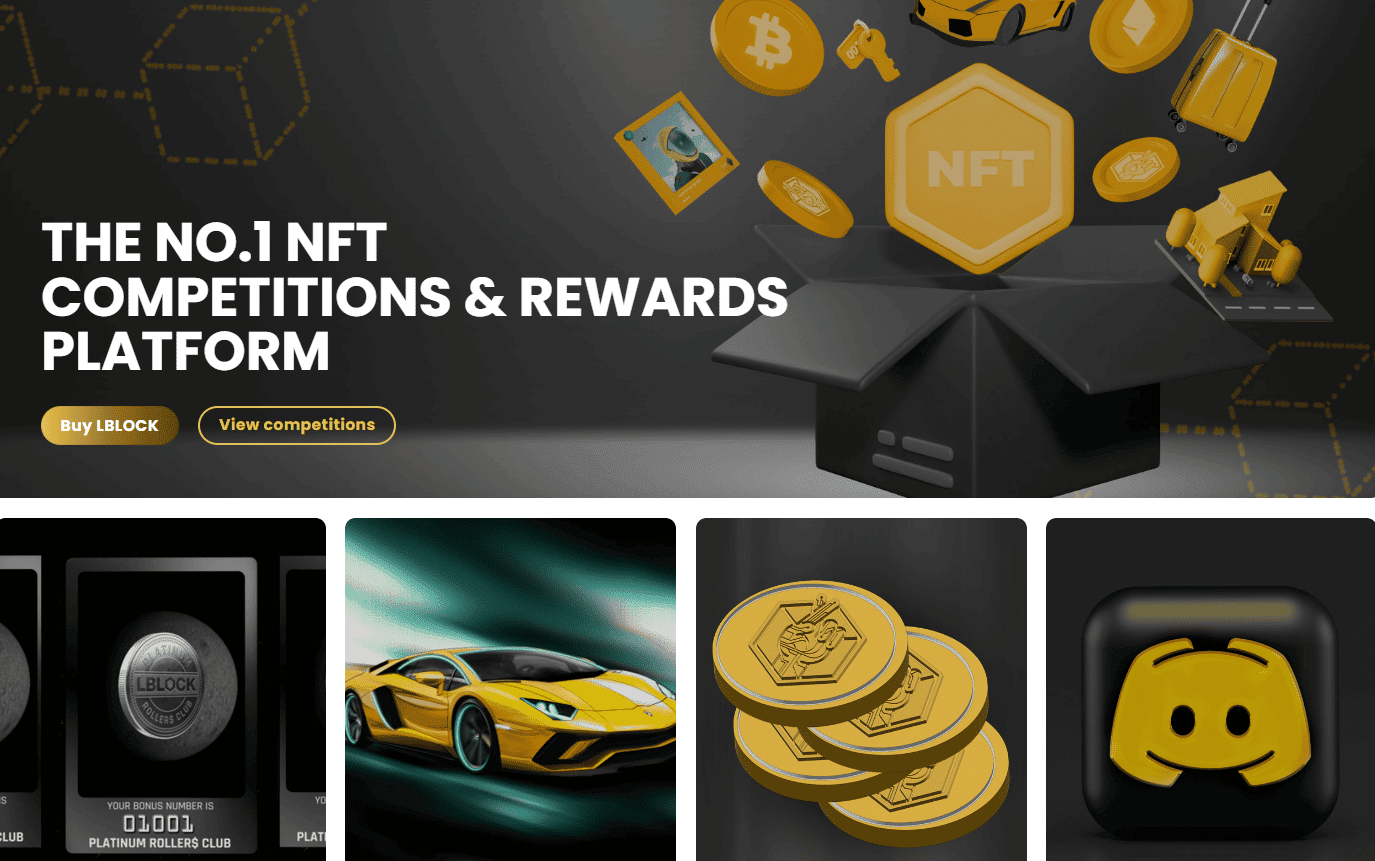 Along with making the odds more transparent, the platform's native token, LBLOCK, or one of its NFTs, also pays a percentage share of jackpot wins to holders of the native token. Investing in the project and having a stake in it incentivize people to get involved.
Whenever a jackpot is hit, 10% of the profits from that jackpot are re-invested into the investors' base, and an additional 2% of these profits go towards the NFT prize pool – another series of daily draws.
Lucky Block focuses on fun and digital entertainment, engaging in charity drives through platforms such as The Giving Block and getting involved in real-world charities, including the Red Cross in the UK, where Lucky Block is based. There is also an additional 10% of every jackpot that goes to charity. Each player's token holder and the player's Telegram community can all vote on which charity projects they wish to support.
Your capital is at risk.
7. The Sandbox – P2E Game With Comprehensive Tools For Creatives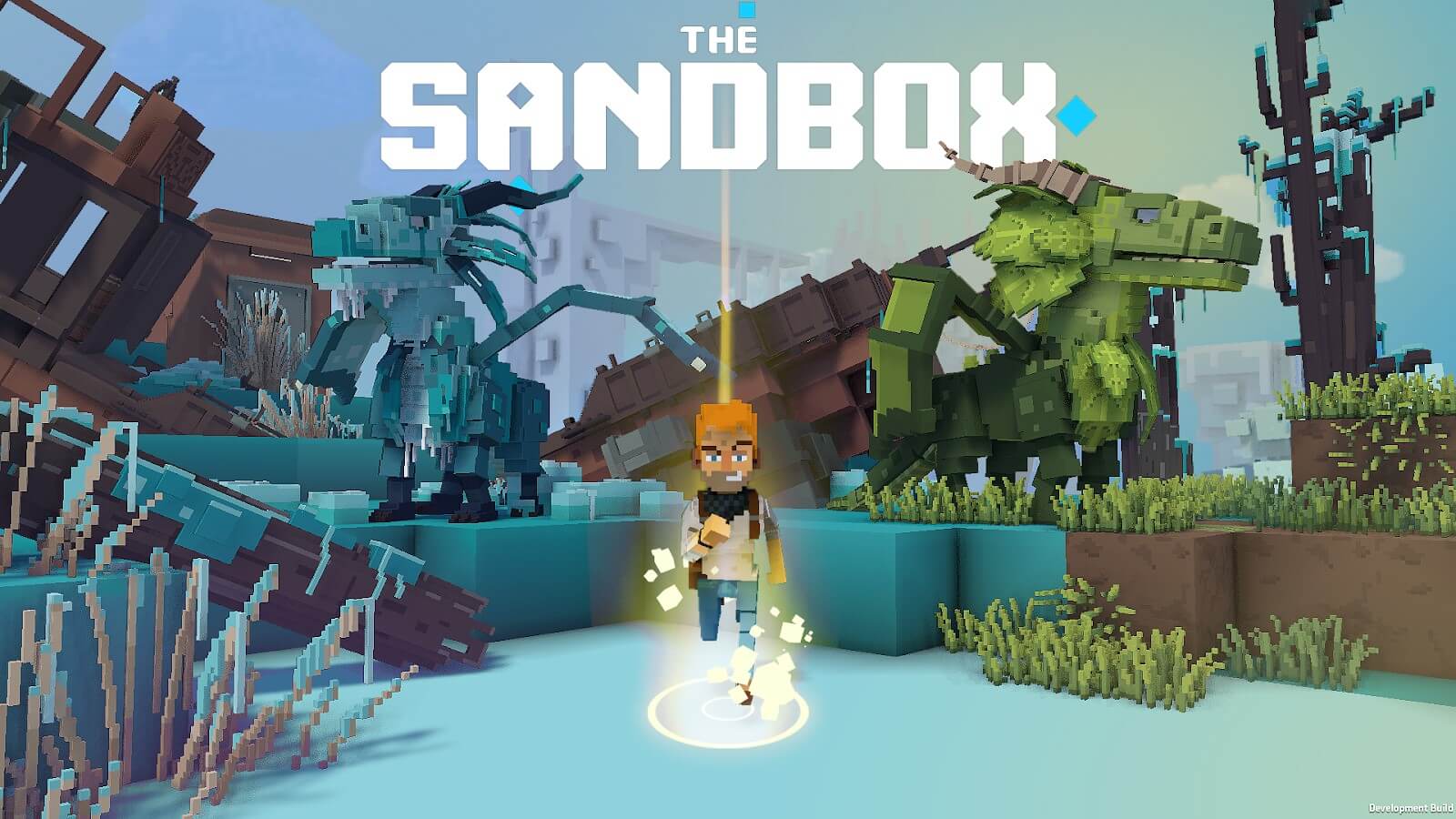 Pixowl launched The Sandbox as a mobile game in 2012, but it was later acquired by Animoca Brands and relaunched as a virtual world game in late 2021 as a metaverse game powered by NFT technology. This open-world game was built on the Ethereum network but has since switched to Polygon's layer 2.
The gamefeatures a virtual world in which players can build, own, and monetize their creations. For instance, games can be designed, worlds can be constructed, and adventures can be arranged in the social center. In turn, these products can then be sold to other users to make a profit. Because of that, it is considered by many to be one of the best places for creative people to play to earn rewards through gaming.
There are also digital land plots owned by players in-game that can be monetized and sold for cryptocurrency SAND tokens, the game's token. Land is the most valuable resource in the Sandbox, and each piece of Land represents virtual land ownership in the metaverse.
There is so much more to The Sandbox than simply being another game you can play, and it is clear that Sandbox resonates with players. Moreover, it is likely to do so for some time, as hundreds of thousands of NFTs are currently active in the ecosystem.
Your capital is at risk.
8. Star Atlas – Futuristic Multiplayer P2E Strategy Game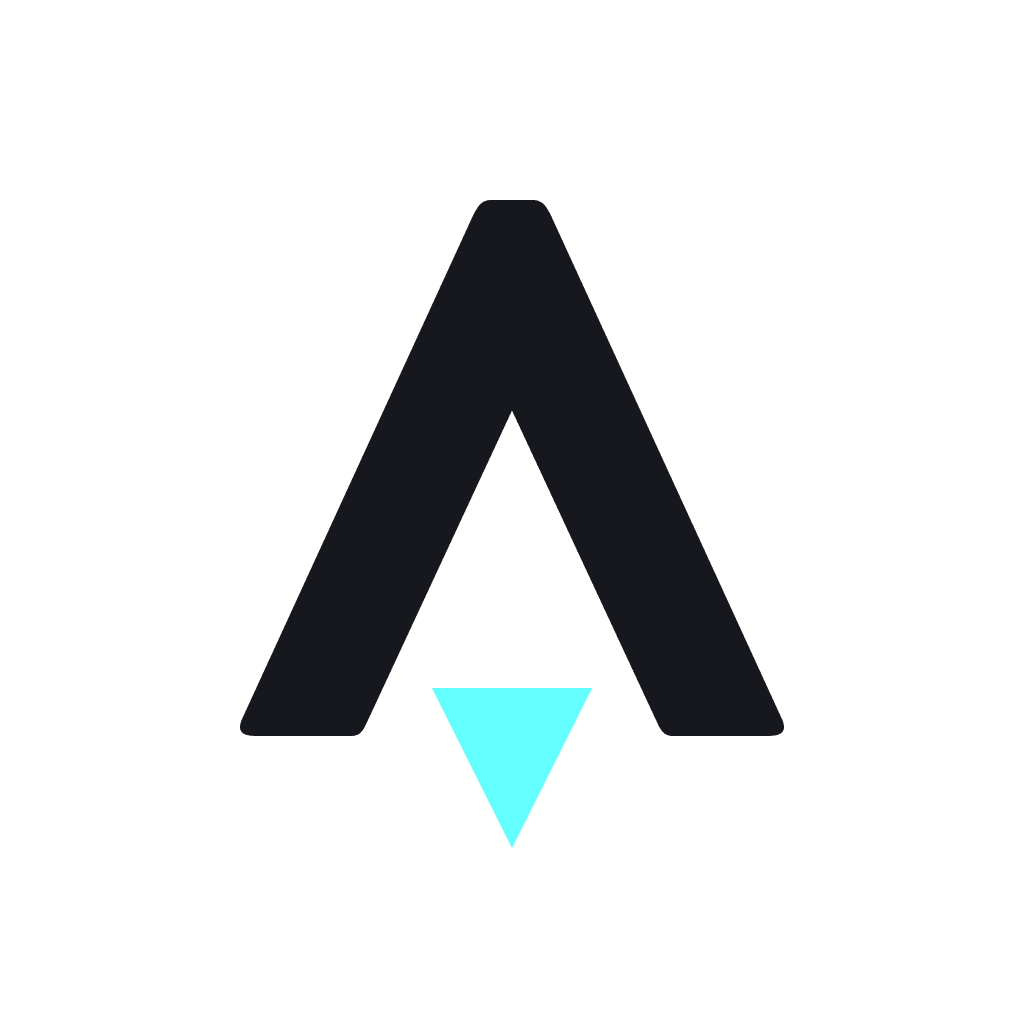 This virtual gaming metaverse multiplayer online game takes place in the year 2620. As well as being a strategy game, Star Atlas also combines several other genres.
Humans, alien species, and sentient robots are vying for resources in the game. When an item is created in the game, the NFT resources used to produce it will be destroyed, resulting in a deflationary cycle.
Moreover, in-game spacecrafts, which is are NFTs, can be permanently destroyed and burned if you lose combat with another player. As you journey into the unknown, Star Atlas becomes increasingly difficult as you depart the sheltered settlements inhabited by NPCs and venture into the unknown.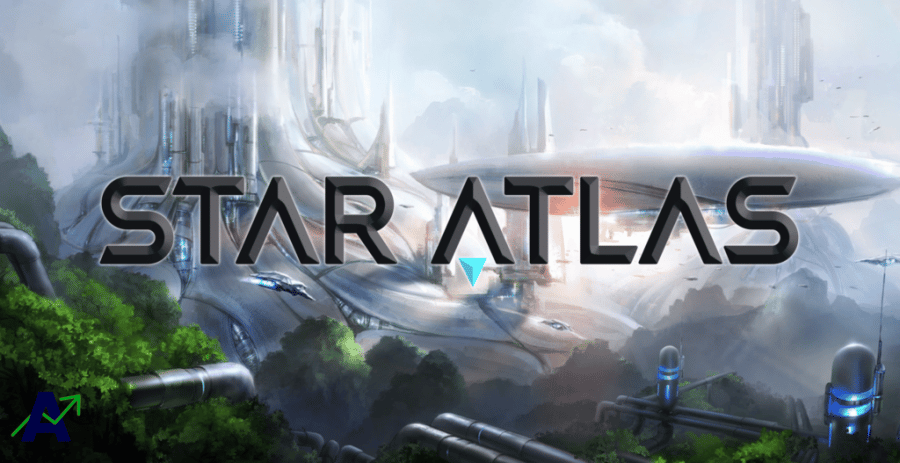 The Sandbox and Star Atlas have formed a collaboration to integrate Ethereum and Solana to revolutionize game interoperability. In addition, Star Atlas and the Sandbox have collaborated to give players a chance to participate in the Star Atlas Vox Edit contest, which will give players a chance to act as Sandbox envoys.
In the Star Atlas metaverse, there are three main galactic functions: ONI, Ustur, and MUD, that each envoy will visit as part of their mission. As a result of what they discover, they will be able to create reports about it. In addition, with the help of the Sandbox's free VoxEdit software, they will be able to design a portrait of one of the faction's residents.
If you make it out alive, you will be rewarded more generously for your efforts. The game is based on the Solana blockchain, and for you to track NFTs, you will need to have SOL tokens. By purchasing and selling items in the online marketplace, players can make money by trading both ATLAS tokens and NFTs.
Your capital is at risk.
How to Buy Chimpzee: Step-by-step guide
Chimpzee is one of the most interesting projects of the moment. Therefore, we have prepared a step-by-step guide to make your investment easier.
Step 1: Create a crypto wallet
Before taking the first steps when it comes to investing in CHIMPZ, it is necessary to have a crypto wallet. If this is your first investment, you don't have to worry, because opening a wallet takes just a few minutes.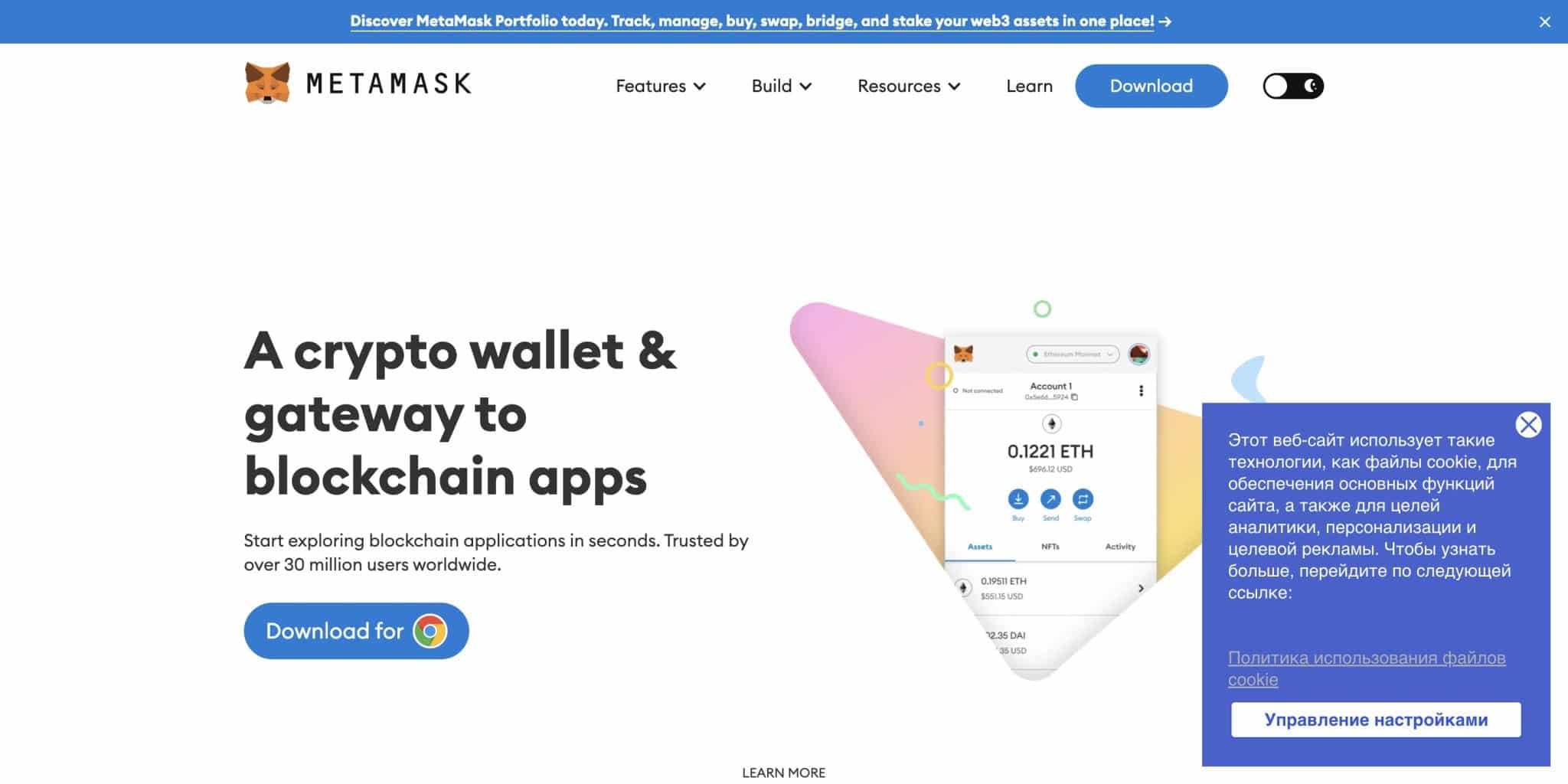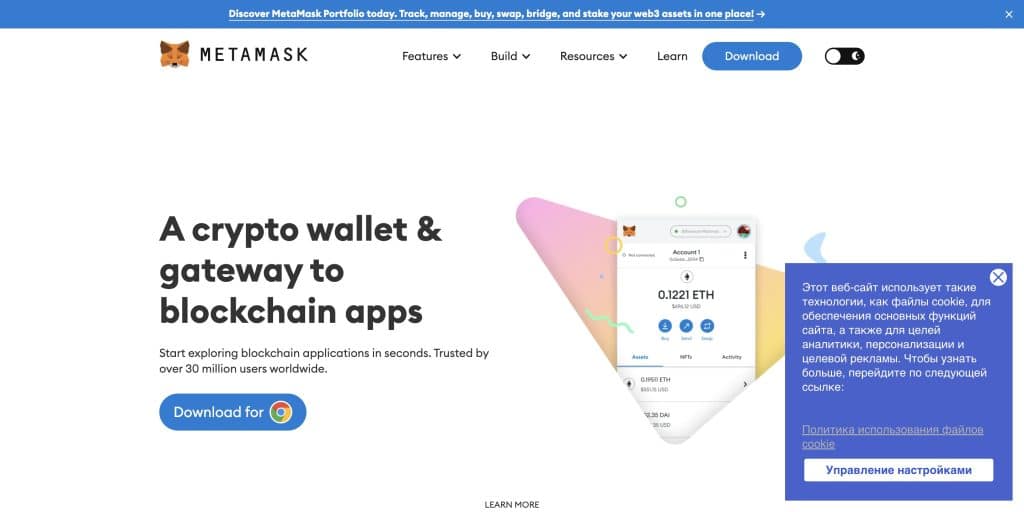 Depending on the devices you use, laptop or smartphone, you can choose between MetaMask and Trust Wallet. MetaMask is the variant optimized mostly for PC and laptop, Trust Wallet is recommended mostly for mobile users.
Step 2: Go to the official Chimpzee website
After creating your wallet, you need to go to the official Chimpzee website and connect your crypto wallet. To do this, press the "Connect Wallet" button.
Step 3: Exchange ETH for $CHIMPZ
To be able to buy $CHIMPZ tokens, you need to have ETH or USDT in your crypto wallet. Select the number of $CHIMPZ tokens you wish to purchase and make the exchange.
Step 4: Complete the purchase
To complete the transaction, press the "Buy Now" button.
Step 5: Claim your tokens
After the completion of the presale campaign and listing on the exchanges, you will be able to take possession of the tokens you have purchased. The purchased cryptocurrencies will be available directly in your crypto wallet.
Your money is at risk.
What is a P2E game?
'Play to earn' refers to a game in which players are rewarded with prizes that hold real-world value. These are typically NFTs or crypto tokens. P2E games are often built on blockchain technology to ensure that transactions are reliable and efficient.
The games, which are predominantly based on cryptocurrency and operate with it, are characterized by a high level of transparency regarding their operations. By doing this, both players and developers will be able to minimize the risk of fraud.
There are many ways in which gamers can earn cryptocurrency as well as NFTs by participating in gaming activities. Although the mechanics of such games may differ, it is generally the case that reward is gained by exchanging native currency in-game for cryptocurrency or by creating trading NFTs that can be traded.
Your capital is at risk.
In fact, NFTs are one factor contributing to the value of P2E. P2E games don't always require you to own an NFT to earn, although in most cases if you're interested in earning a lot of money from P2E games, you should own an NFT. The earning potential of a game can also be limited if you don't actively purchase NFTs for the game, but it is still possible to earn.
When funds are ready to be cashed out by players, they can be converted to fiat or another cryptocurrency through a crypto exchange. There is also an option of reinvesting the earnings into the game by purchasing stronger characters or accessories to boost earning poential.
How do P2E Games Make Money?
Usually, purchasing in-game digital currency on a crypto P2E gaming platform requires a transaction fee paid by the player. The majority of game developers earn money through this method of monetization. Whenever more players purchase the native token, the value of the token increases, which benefits both players and developers simultaneously.
There is also the possibility of them generating income by selling assets to their players, such as skins and outfits. Assets such as these are usually sold as NFTs. Players can trade those NFTs and profit from them, giving them more real-world value.
Developers may even begin to market their NFTs on other gaming platforms in the coming years as the industry expands further and the market becomes more mature. As a result of cross-game interaction, developers can reach a larger audience and increase their revenue.
Are P2E Games A Good Investment in 2023?
As the fastest-growing segment of the Web3 market, play-to-earn crypto games are currently paving the way for their success. Even amid the crypto winter, in which the value of cryptocurrencies collapsed, the dominance of play-to-earn gaming continued to expand.
P2P crypto games also have the potential to become an exciting element of the decentralized ecosystem as they are gearing up for growth. With their intriguing developments and attractive financial incentives, these may one day become some of the most popular games available. Of course, it remains to be seen whether P2E games will be able to gain a long-term footing, but at the moment, that does seem to be the case.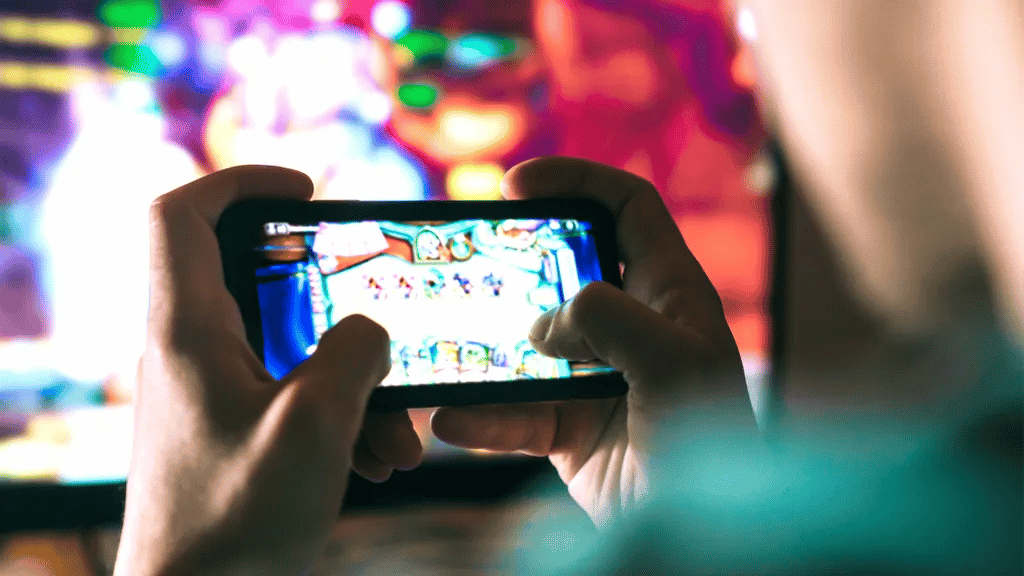 When playing P2E games, you often have to invest more than your time. P2E games require players to make a financial investment by purchasing NFTs or crypto tokens. This is something to keep in mind. Just like any other investment decision, you should always conduct research and create a risk strategy before investing into a P2E game.
How To Invest in P2E Games UK – Our Conclusion
Play-to-Earn games have the potential to reshape the gaming industry. There is no doubt that playing video games is a fairly common activity for most people, even if there is no motivation to earn money. The high earning potential of the play-to-earn industry may lead to many traditional players entering the play-to-earn arena to make money.
It will be a good idea to keep an eye on Chimpzee if you are looking for one of the best P2E games to invest in for 2023. There will be several elements of P2E on this upcoming platform.
Your capital is at risk.
FAQs
What is the best free p2e game?
How to play p2e games in the UK?
Will p2e gaming blow up in 2023?