Best NFT to Buy Right Now ➡️ NFTs to Invest Own & Trade
Fact Checked
Everything you read on our site is provided by expert writers who have many years of experience in the financial markets and have written for other top financial publications. Every piece of information here is fact-checked. We sometimes use affiliate links in our content, when clicking on those we might receive a commission - at no extra cost to you. By using this website you agree to our terms and conditions and privacy policy.
It is relevant for investors to carefully consider where to buy NFTs from before placing a bid or purchasing them from traders. With NFTs increasing in popularity throughout 2022, many traders consider creating an NFT Portfolio.
This guide will let you know some general information about where and how to find the best NFT to buy and tips on keeping them safe.
The Best NFT To Buy Today 2023
There are many NFTs outside that have been sold for thousands of dollars. Many people could think that they arrived late to the NFT craze. However, some new NFTs are making their way to the glory on the market.
Tamadoge – Overall The Best DOGE NFTs To Buy Right Now.
Battle Infinity – One of the Most Exciting NFT Pre-Sales to Buy Now
Lucky Block – Platinum Rollers Club Collection
Yubo – Overall Best NFT Pixel Art Collection
Lazy Goats – Excellent NFT Collection Available On NFT Launchpad
Punk Dogs – Innovative Limited NFT Collection
Archaic Art – Rare Collection Available On NFT Launchpad
Space Apes – Monkey Themed NFT Collection
Great Ape Society – Established NFT Ape Collection
Flyfish Club – NFT Restaurant Collection
World Of Walrus – Astonishing NFT Collection WIth Familiar Faces
A Closer Look At The Best NFT To Buy Right Now
Are you considering investing in NFTs? Due to their rarity and performance over the last year, NFTs rank among some of the best investments that you can make in 2022.
1. Tamadoge –  Overall The Best Doge NFTs To Buy Right Now
You probably followed this P2E NFT option if you were part of the Dogecoin bandwagon! TAMADOGE is a brand new meme coin that is also a part of the Doge network.
Metaverse meme coins are deflationary crypto tokens used in Tamaverse – the TAMA ecosystem – as in-game currencies. Tokens can be used to raise, feed, and mint NFT Tamaverse Pets that are the heart of the Tamaverse, similar to Cryptokitties.
Aside from that, gamers can engage in battles to win dogepoints once their pets reach a certain level. Your Tamadoge will likely become a Tamaghost if you don't care for it enough!
Due to its deflationary nature, TAMADOGE is a reliable investment for long-term crypto holdings. And there's more? There will be three pools of investors, which will cause the token's price to rise. Further, 10% of the tokens are burnt immediately, reducing the supply and increasing the token's value.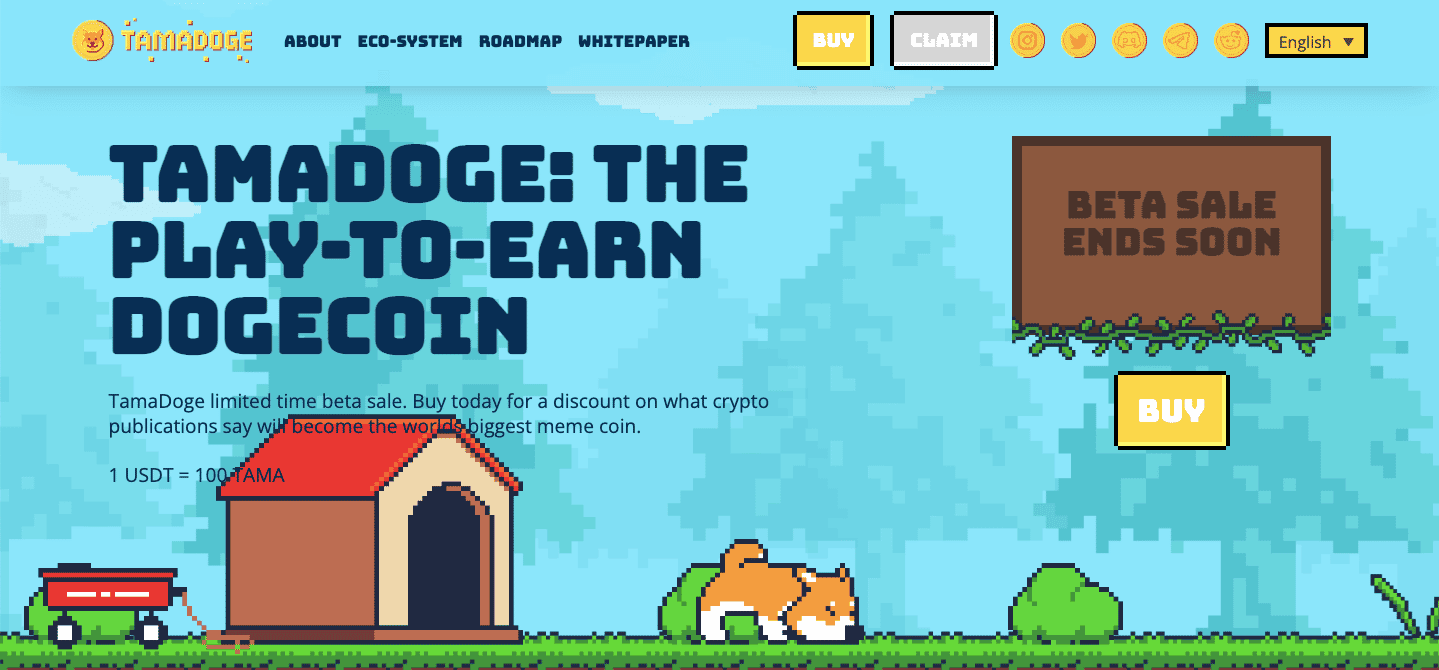 A total of 2 billion tokens are available for sale through the ongoing pre-sale event of TAMADOGE. After the pre-sale event concludes, 400 million TAMADOGE tokens will be reserved for exchange. This project will receive an additional 600 million over the next decade.
There may be a chance for you to take advantage of a lower price for the TAMA tokens since the public pre-sale is now open. However, it is expected that the prices for the pre-sale will increase by 25% during this stage of the process.
How To Buy Tamadoge:
Tamadoge may become one of the top low cap crypto gems of the year due to its exciting P2E mechanics and stellar roadmap. Follow these steps to learn how to purchase Tamadoge by following this step-by-step guide:
Step 1 – Set Up a Crypto Wallet: You first need to set up a crypto wallet, such as MetaMask or Trust Wallet, so that you can store your Tamadoge tokens after you have purchased them.
Step 2 – Acquire ETH or USDT: Fund your Tamadoge purchase with ETH or USDT.
Step 3 – Connect Wallet to Presale: You can link your wallet by clicking the "Connect Wallet" button on your pre-sale dashboard after clicking the "Buy" button on the Tamadoge website.
Step 4 – Buy Tamadoge: If you want to purchase Tamadoge crypto coins, enter the amount you want to purchase (10,000 is the minimum) and then click on 'Convert ETH.'
Step 5 – Claim Tamadoge Tokens: By clicking the 'Claim' button on Tamadoge's website, once the pre-sale has concluded, you can claim your Tamadoge tokens.
At the end of the pre-sale event, TAMADOGE will be available to purchase on PancakeSwap.
Your money is at risk
2. IBAT (Battle Infinity)- One of the Most Exciting NFT Pre-Sales to Buy Now
The IBAT token ranks second on our list of best NFTs to buy right now! In addition, DeFi's brand new 'Battle Infinity' ecosystem introduces a native currency that unlocks all the gaming platform's features and capabilities.
The IBAT token also provides a seamless connection between the Battle Infinity gaming platform and its Metaverse, creating a more efficient ecosystem overall. In addition to NFTs, gaming products, and artwork, gamers can purchase IBAT tokens with their tokens. Furthermore, as part of the IBAT Premier League tournament, players will use the IBAT token.
The first ever NFT-based metaverse gaming platform, the BEP-20 token, is developed on Binance Smart Chain Blockchain. Interestingly, although these are the basics of the token, it has made its way into investors' portfolios for all reasons.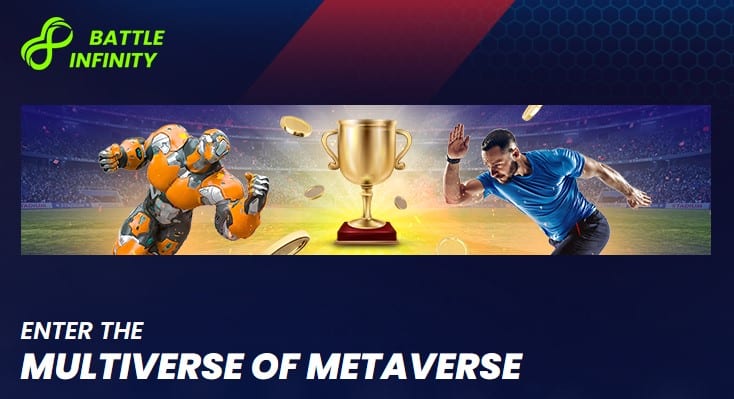 Due to its functionality, IBAT has collected over 1.2 million USD since its pre-sale launch. Furthermore, many analysts consider it the 'Axis' of the gaming space due to the rate at which the token exceeded its soft cap earlier than expected.
IBAT is currently available in its ongoing pre-sale for those interested in one of the best NFTs to buy now. You can buy the token using USD, BNB, and BTC on Battle Swap (the platform's native exchange).
There will be an official launch of IBAT on the PancakeSwap exchange on Tuesday, August 17th. So if you are looking to buy into the token before the price rises, now is the time to do it.
How To Buy IBAT:
With its exciting play-to-earn (P2E) features and NFT integration, Battle Infinity is considered one of the best new crypto coins.
When PancakeSwap announces that it will list the project's native token, IBAT, this section explains how to purchase IBAT using a crypto wallet.
Step 1 – Set Up a Crypto Wallet: A compatible crypto wallet is the first thing investors need to get started with Battle Infinity. On this blockchain, the platform is hosted. MetaMask and Trust Wallet are two of the most user-friendly crypto wallets that offer this functionality. As an example, we will use MetaMask in this guide. Follow the instructions on the MetaMask website to create the wallet by clicking 'Download.'
Step 2 – Connect Wallet to BSC: You'll need to manually add Binance Smart Chain to MetaMask since it links to the Ethereum network as standard. Adding a network is as simple as clicking 'Add Network,' adding the following information, and clicking 'Save':
Network Name: Smart Chain
New RPC URL: https://bsc-dataseed.binance.org/
ChainID: 56
Symbol: BNB
Block Explorer URL: https://bscscan.com
Step 3 – Purchase BNB: PancakeSwap requires holders of Binance Coin (BNB) to swap for IBAT before buying Battle Infinity. Cryptocurrency exchanges are the easiest way to purchase BNB and transfer it to your wallet.
Step 4 – Link Wallet to PancakeSwap: PancakeSwap has not yet listed IBAT but will do so shortly. The IBAT pre-sale sold out within 24 hours, much sooner than expected. In crypto Telegram groups, admins will never DM you first – stay tuned to the official Telegram for updates.
Step 5 – Import IBAT Contract Address: In order to access your IBAT holdings, you must manually import the token's contract address into your MetaMask wallet. You will find the unique IBAT contract address in the official Telegram group. Click 'Import Tokens' and enter the address. Click 'Add Custom Token' once the fields have been filled in.
Your money is at risk
3. Lucky Block – Platinum Rollers Club Collection
Lucky Block NFTs were minted on March 19th, 2022. They cost 3.75 wBNB and can be purchased on NFT Launchpad.com.
LBLOCK, the native token of Lucky Block, has increased 70x since its debut on Pancakeswap DEX on January 26th, 2022, to its current ATH. Even with the recent correction in the cryptocurrency market, it's still around 25x.
In addition to the daily lotteries, LBLOCK holders receive a portion of the jackpot prize pool – NFT holders can also influence the cryptocurrency lottery.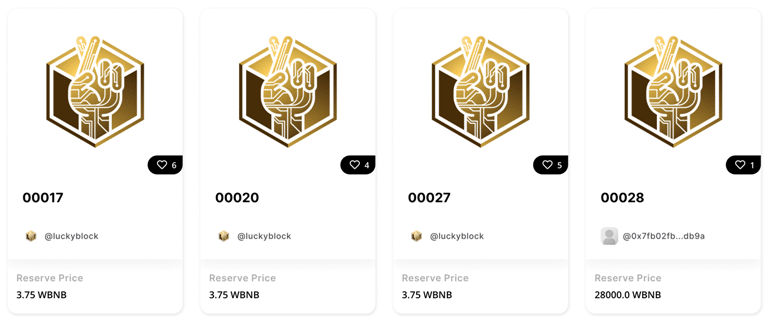 10,000 NFTs are arranged into video files, with 25 rares, and any jackpot winnings are multiplied by 2x. In addition, one NFT buyer wins a Lamborghini.
Become a Lucky Block Telegram Group member, with over 44,000 members.
Your money is at risk.
4. Silks Genesis Avatar Collection
In the Silks Metaverse, 10,000 Silks Genesis Avatars in race suits exist as a patiently waiting collection of NFT. By bridging the worlds of crypto and reality, Game of Silks breaks down barriers in the NFT folklore. The Silk's NFT provides a rich and diverse Metaverse, where avatars, horses, lands, and stables can all be found.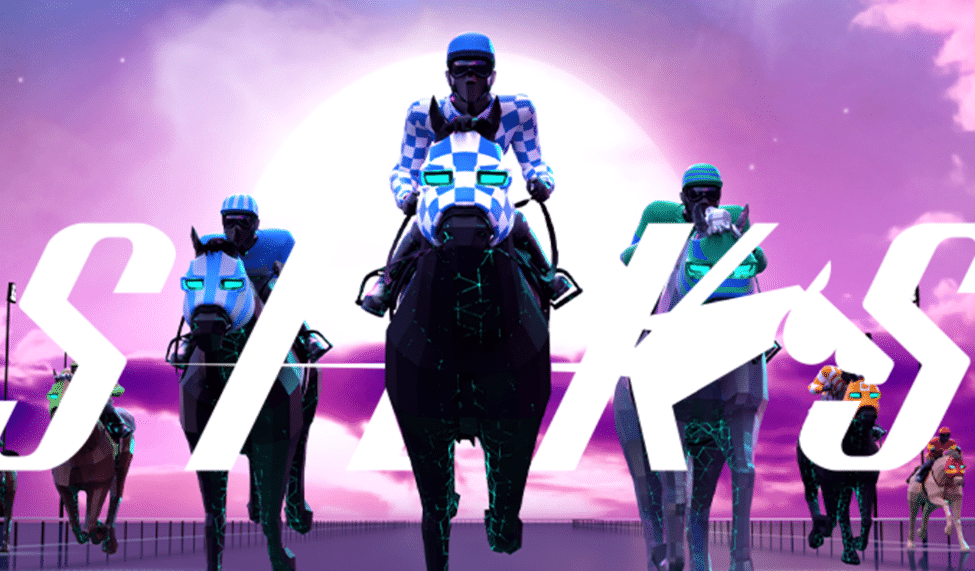 The Silk Genesis Avatars will be able to participate in Metaversal horse races online. Additionally, the token holders will also be rewarded with Fungible Tokens, contributing to the constantly growing economy of P2E.
Your money is at risk.
5. Yubo – Overall Best NFT Pixel Art Collection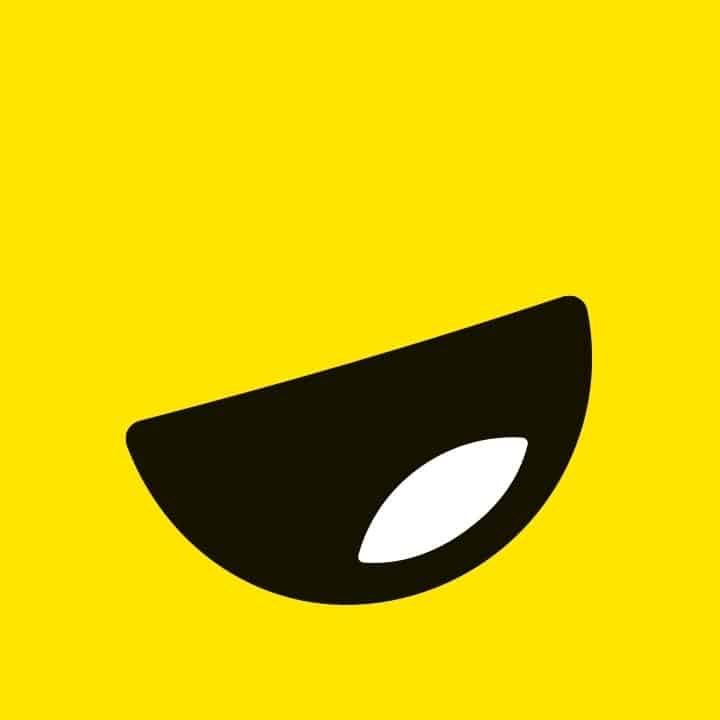 NFTs usually have a vintage, pixelated style that some view as a nostalgic throwback to video games from the 80s and 90s. The CryptoPunks was one of the first OG collections to embrace the retro art look.
Yubo, a popular social media app where buyers can use these artworks as avatars, has launched a new project called Randos. Meet over 21,000 people in the Yubo Randos Discord.
Having launched in 2015, Yubo has grown to over 50 million registered users worldwide, most of whom are in the younger generation and are interested in crypto, NFTs, and NFT crypto art in all formats.
Rando's characters are all NFTs with unique styles and attributes. There are 10,000 Randos NFTs, each priced at 0.1 ETH.
Your money is at risk.
6. Lazy Goats – Excellent NFT Collection Available On NFT Launchpad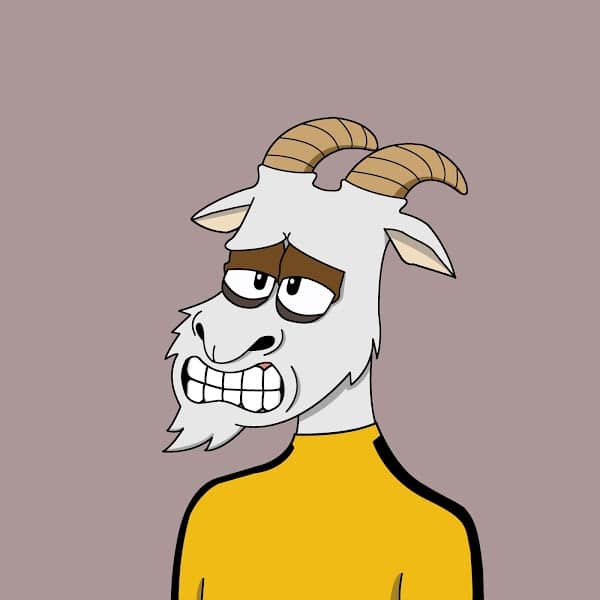 A unique NFT community has been created by Lazy Goat, which brings together different people in the crypto sector. Lazy Goat owners have access to a unique metaverse, the Grass club, and several club perks and benefits.
MATIC will cost 40 USDT for the first 888 NFTs and 50 USDT for the remaining 8888, resulting in 9776 NFTs.
Your money is at risk.
7. Punk Dogs – Innovative Limited NFT Collection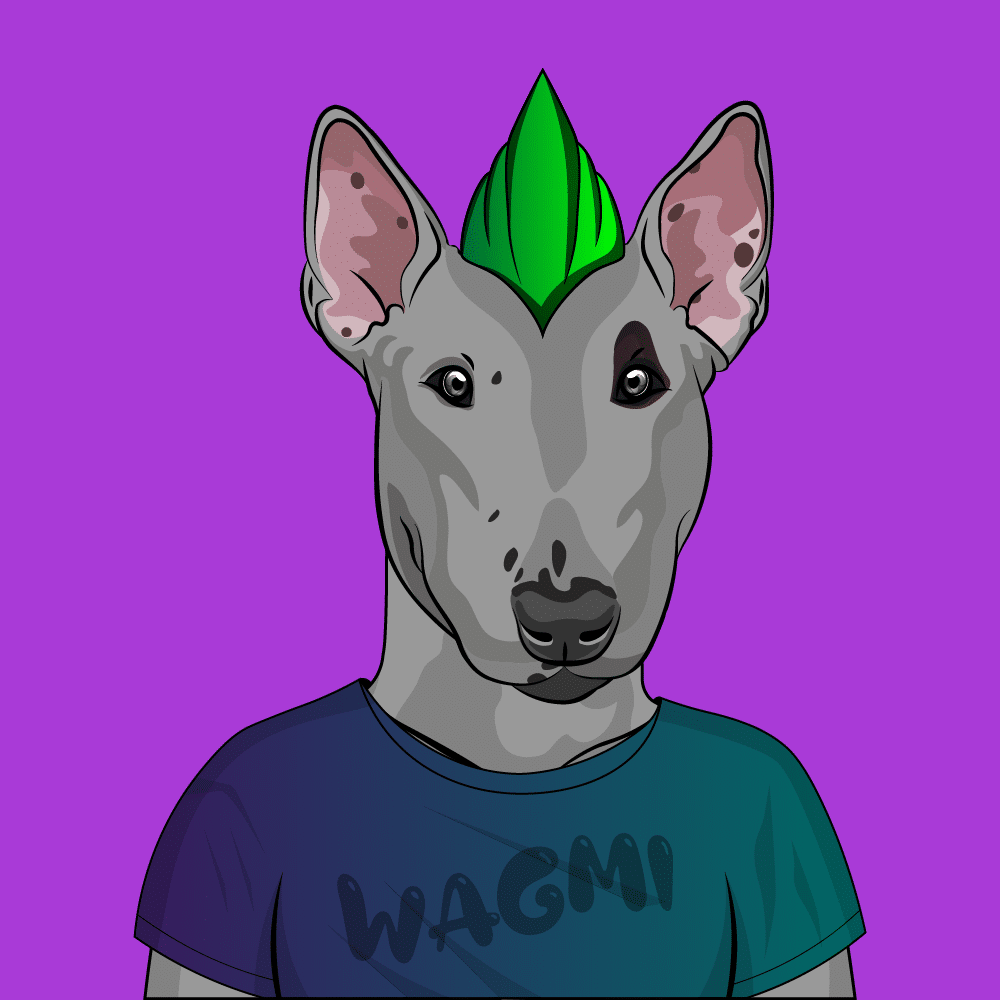 The Punk Dogs is an ensemble of NFTs. This collection of digital artwork is constructed based on blockchain technology. In total, there are 957 NFTs in the Punk Dog project. Two owners currently have Punk Dog NFTs in their wallets.
The Punk Dog consists of 1,000 pieces of Art. There is a diverse collection of NFTs on the Ethereum Blockchain. Their products are carefully crafted, thoughtfully designed, and impeccably shaped. You are also included in the gang when you own a Doge Token.
Your money is at risk.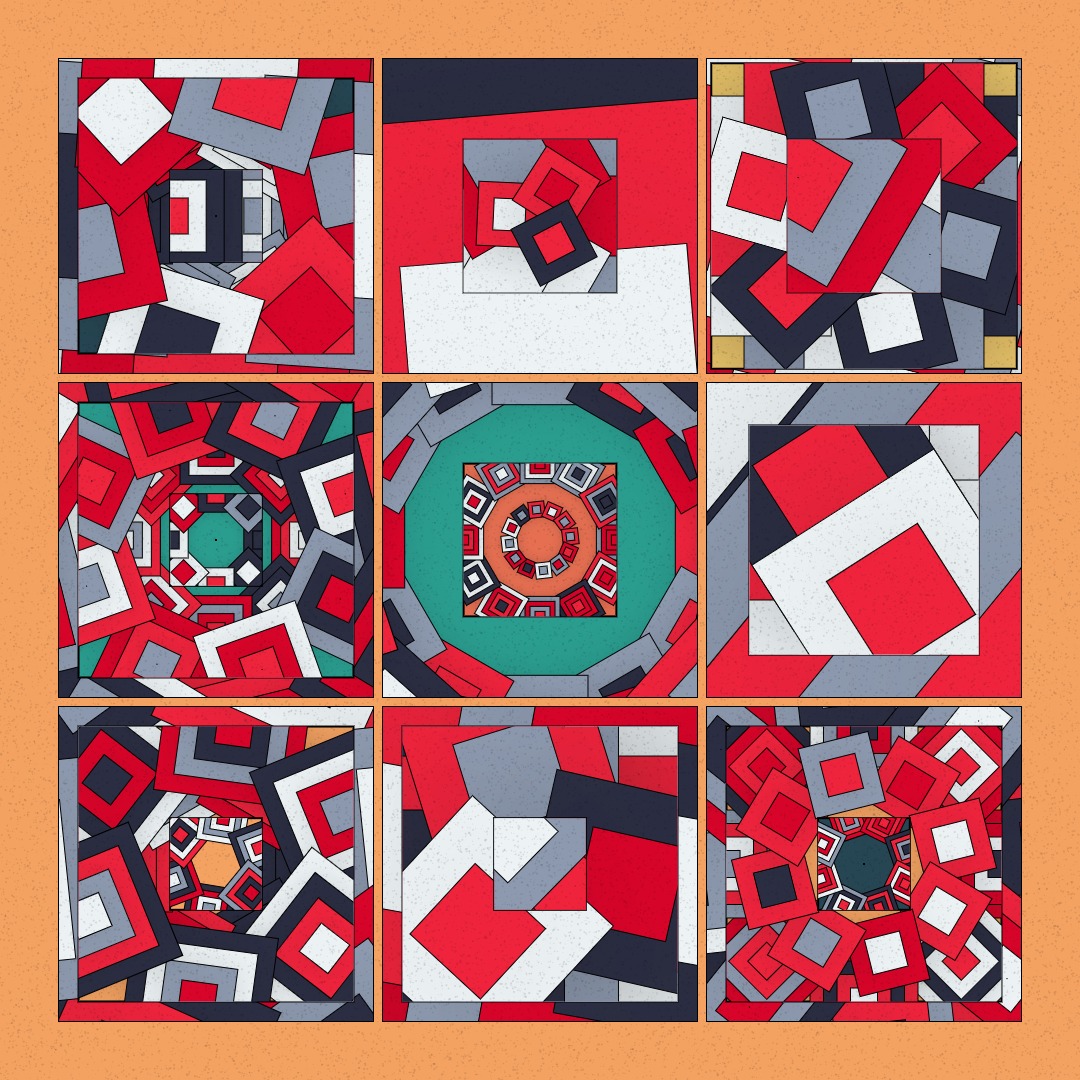 8. Archaic Art – Rare Collection Available on NFT Launchpad
Archaic is a collection of 2,500 unique random generative art NFTs that combine machine-building AI technology with the $50b modern art industry. It is available in the NFT Launchpad marketplace.
9. Space Apes – Monkey Themed NFT Collection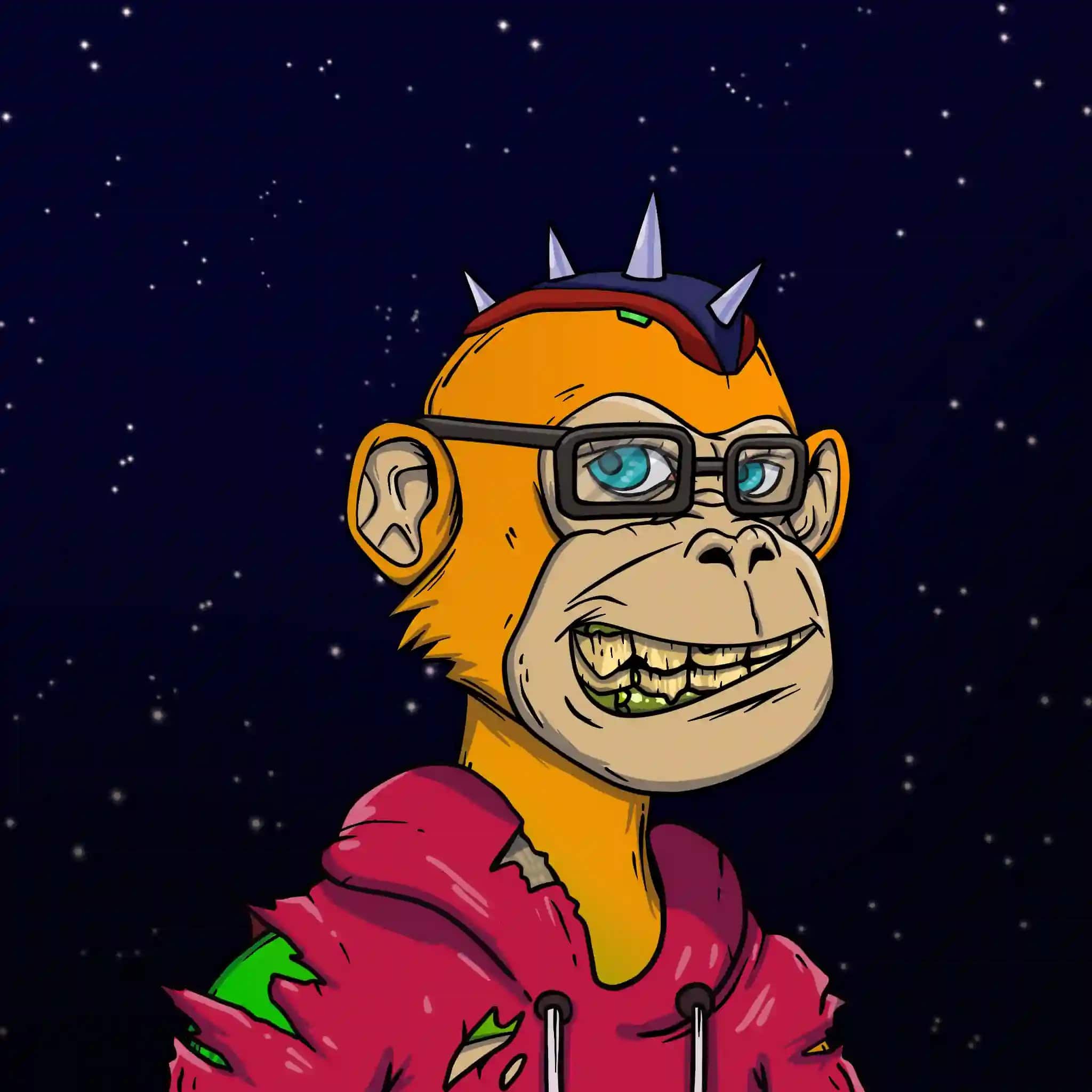 Space Apes is a collection of NFTs. These are digital artworks stored on the blockchain. There is 494 NFTs total in Space Apes, and there are currently five owners of Space Apes NFTs.
SpaceApes are 2,000 randomly generated NFTs on the Ethereum Blockchain. In stealth mode, OpenSea listed its first 100 apes on September 7th. The remaining 1,900 brethren will begin their mission with just one objective: mind-traveling to the moon in about a month.
The utility features of the project are being enhanced to the fullest extent. By holding a SpaceApe, you enter the SpaceApes ecosystem!
Your money is at risk.
10. Great Ape Society – Established NFT Ape Collection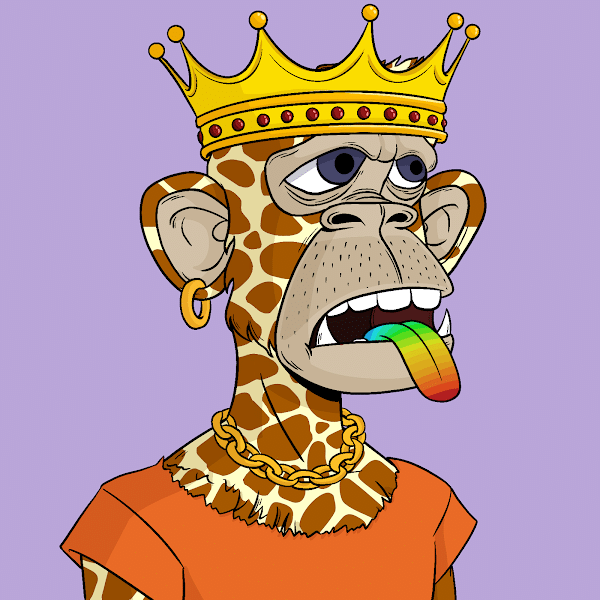 One more collection of NFTs is the Great Ape Society. It is also a collection of blockchain-based digital artwork. In total, the Great Ape Society has 10.000 NFTs. Currently, 4542 owners have at least one Great Ape Society NFT in their wallets.
Great Ape #3675 is the most valuable NFT sold in the Great Ape Society's history; 873.4 dollars was paid on 2022-03-20.
Your money is at risk.
11. Flyfish Club – NFT Restaurant Collection
New York-based VCR Group provides NFT services to clients. As part of the launch of its new private dining club in New York called the Flyfish Club, the company also holds a live token sale. Members are invited only.
In an announcement, the company stated that members of the seafood restaurant must buy their memberships using blockchain technology. Members will be able to buy these memberships in the form of NFTs.
VCR Group explained why it chose to utilize NFTs. By using NFTs, they will be able to give their members unique experiences. In addition, FFC can also deliver a valuable and exceptional product through NFTs by introducing new and modern financial models."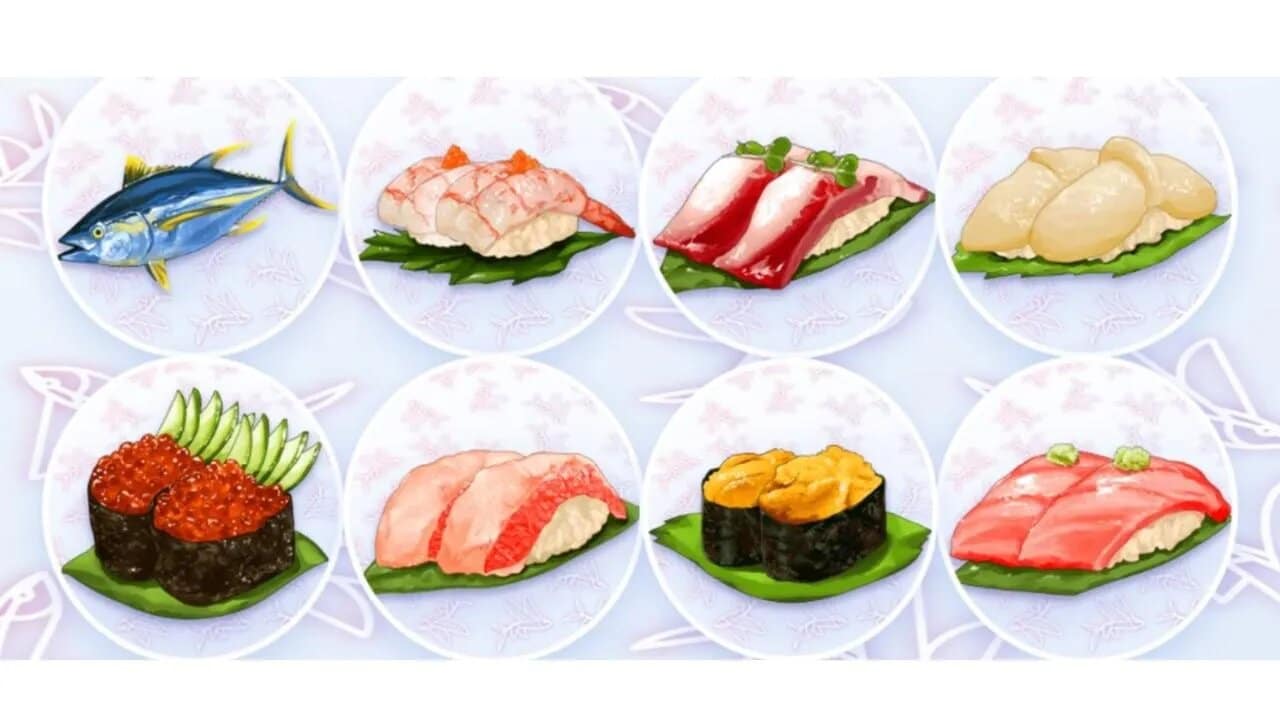 Flyfish Club is one of the few restaurants that offer crypto-related services. In addition, restaurants are exploring the NFT and cryptocurrency niche to attract new customers.
Your money is at risk.
12. World Of Walrus – Astonishing NFT Collection WIth Familiar Faces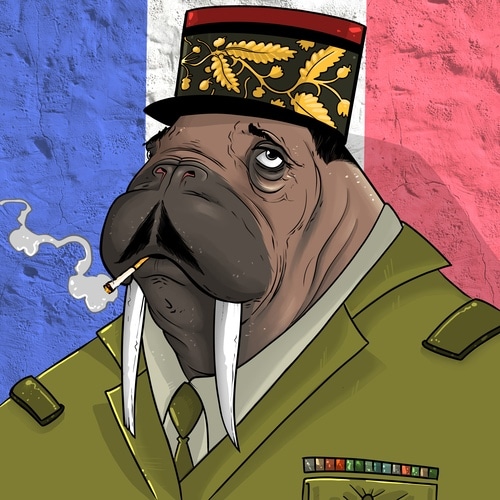 World of Walrus is a collection of non-fungible tokens. World of Walrus also collects blockchain-encrypted artwork. It is estimated that there are 106 NFTs in World of Walrus. There are currently 6 owners who own at least one NFT.
The most expensive NFT in the World of Walrus line was Walrus #104, which sold $65.6 on 2022-04-01. Walruses are all created programmatically and are unique. They have an 18 000 000 probability of existing.
Your money is at risk.
What Is An NFT?
A non-fungible token (NFT) is a cryptographic asset on a blockchain with a unique identity and metadata that distinguishes it from other cryptocurrency assets. These cannot be traded or exchanged at equivalency, unlike cryptocurrencies. However, fungible tokens, such as cryptocurrencies, can be used as a medium for commercial transactions because they are identical.
An NFT's unique construction makes it applicable to a wide range of applications. For example, physical assets like artwork and real estate can be optimally represented digitally. In addition to connecting artists to audiences and removing intermediaries, blockchain-based NFTs can be used to manage identity or eliminate intermediaries. Through NFTs, intermediaries can be eliminated, transactions can be simplified, and new markets can be created.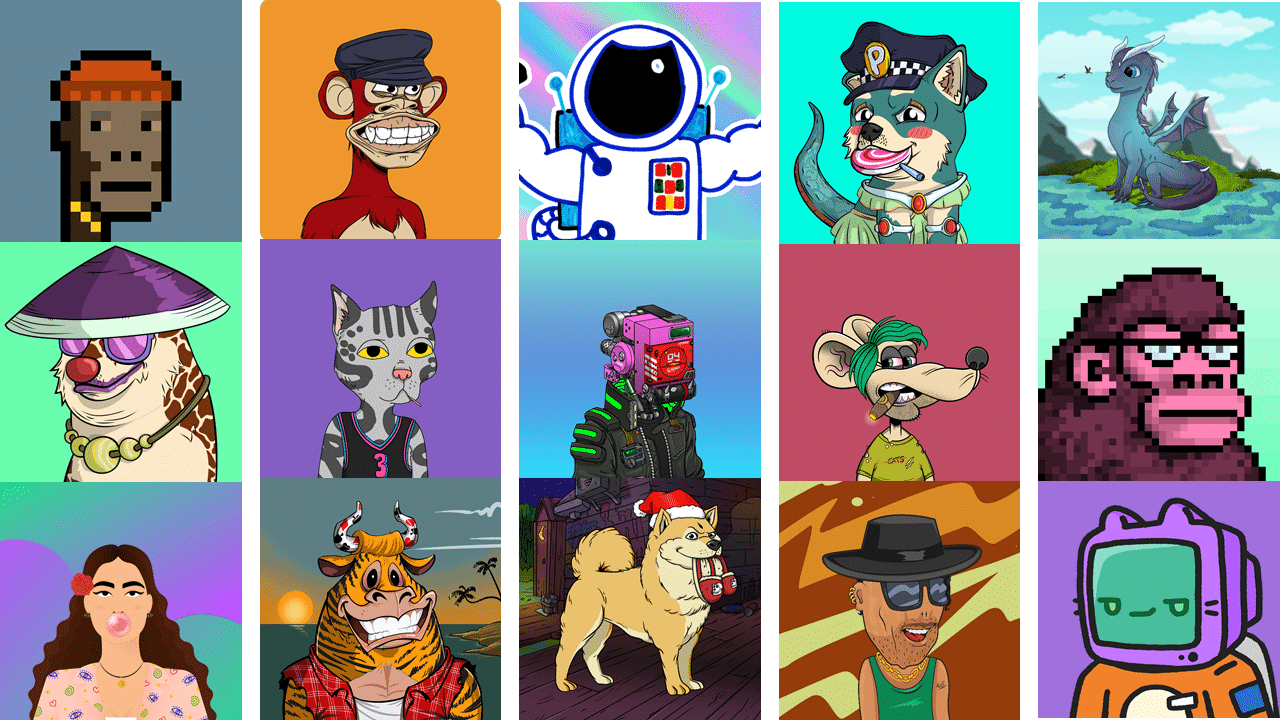 Your money is at risk.
Collectibles, such as art, sports cards, and rare items make up a large segment of the current NFT market. NBA Top Shot, a platform for collecting tokenized NBA moments in the form of digital cards, is perhaps the most exciting platform. An NFT version of the first tweet ever, posted by Twitter's (TWTR) Jack Dorsey: "just setting up my twttr." sold for more than $2.9 million.
NFTs are rare among otherwise unlimited assets, and there is even a certificate proving it. Examples are a Pokémon card, a rare coin, or a pair of Jordans. In addition, digital artwork can be purchased and sold through NFTs in GIFs, virtual trading cards, video game skins, images of physical objects, etc.
Why Invest In An NFT?
Non-fungible tokens are an entirely new category of the digital asset. One thing is to have million-dollar NFT auctions, but another is to have one-third of NFTs selling for less than $100. Therefore, we should consider the possible factors driving NFTs' value based on the benefits of NFTs.
Check out these top benefits of non-fungible tokens:
Ownership
One of the main advantages of non-fungible tokens is proving ownership. The blockchain network also makes it easy to link ownership of NFTs to a single account. The most important characteristic of NFTs is the inability to divide them between multiple owners. Furthermore, NFTs protect buyers from the threat of fake.
Authenticity
A non-fungible token's uniqueness makes it highly valuable. The blockchain creates NFTs, which are essential records unique to each user. NFTs generate value under their unique characteristics. NFT developers also create scarcity by issuing a limited number of NFTs.
Transferability
Transferability is another benefit of NFTs. It is possible to trade NFTs freely in some markets where various options are available. An NFT could be a solution to walled gardens in the gaming industry.
Players can purchase in-game items in several games to enhance their gaming experience. However, as a result, in-game items can only be used within the games' environments and can't be used anywhere else. Moreover, if the game is no longer popular, players may lose the items or collectibles they bought while playing.
Creation of Economic Opportunity
Until now, NFT pros have primarily focused on their fundamentals. However, in digital content, NFTs are widely used these days. NFTs are feasible primarily because digital content is highly fragmented.
Other platforms are devouring the profits of many content creators and their potential profits. While the artist receives his due exposure on social networks, he does not receive any financial benefit from the platform.
The creation of non-fungible tokens may lead to a brand new creator economy. As a result of the creator economy, content creators would no longer need to transfer ownership of their content to platforms to promote it.
Buying NFTs Safely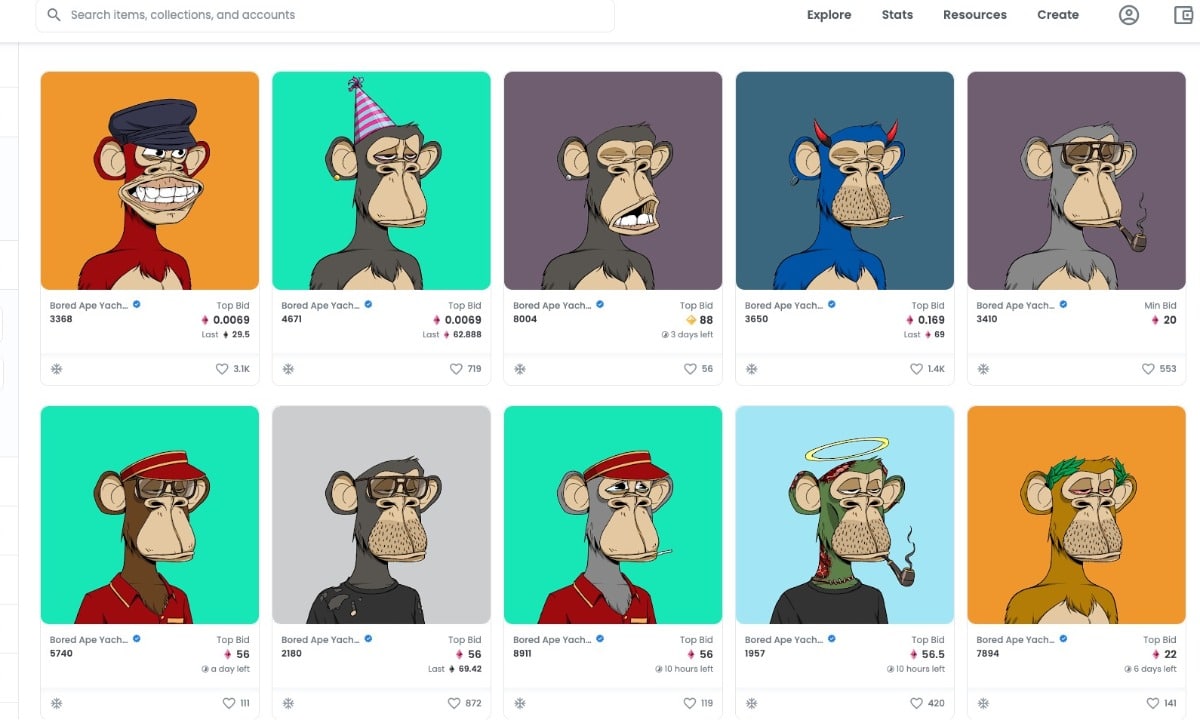 Your money is at risk.
The question of where to buy NFTs safely is a major concern. The best way to buy NFTs safely is through a regulated NFT marketplace. The Financial Conduct Authority or another regulatory body oversees regulated marketplaces like Binance. Financial regulators ensure that an exchange complies with all regulatory requirements and protects its customers.
If you are buying NFTs with cryptos, you should consider carefully the crypto wallet you are using. Despite the differences in security levels between exchange wallets, the best wallet should be one that only you have the encryption key for and that has well-documented security measures.
Risks of Buying NFTs
Knowing the risks around NFTs is also crucial to investing in NFTs. Even though NFTs are great, you should never ignore the risks associated with them, just as you would in any other field. After analyzing this, you might be tempted to think twice before purchasing one.
You Might Get Scammed
E-commerce is traditionally something of a gambler's game. The authenticity of a deal cannot be verified if we haven't picked up the product ourselves. Because of this, reputable online sellers like Amazon now possess a large market share.
On the internet, you can get scammed in many different ways:
Fake marketplaces
Fake sellers (who often impersonate real artists and sell their copies for a fraction of the original price)
Sellers who are not verified
All of the above will be important to buyers, but what about investors in cryptocurrencies? Unfortunately, several fraudulent projects and less-than-trustworthy "artists" are trying to get rich fast, so angel investors should be wary.
Do not invest in anything that seems too good to be true. The e-commerce world, where capitalism reigns supreme, will always have people trying to get ahead nefariously.
NFTs Are Bad For The Environment
Despite how much cryptocurrency has changed our lives, we must also acknowledge the industry's negative impact on the environment. This is because they are constantly running computers that create these blockchains.
The energy used by these proof-of-work concepts was even quantified by one enterprising team. Cryptocurrency mining is more environmentally destructive than mining copper, gold, or platinum. Between January 2016 and June 2018, they estimated that crypto-mining alone contributed between 3 million and 15 million tons of CO2.
Selling NFTs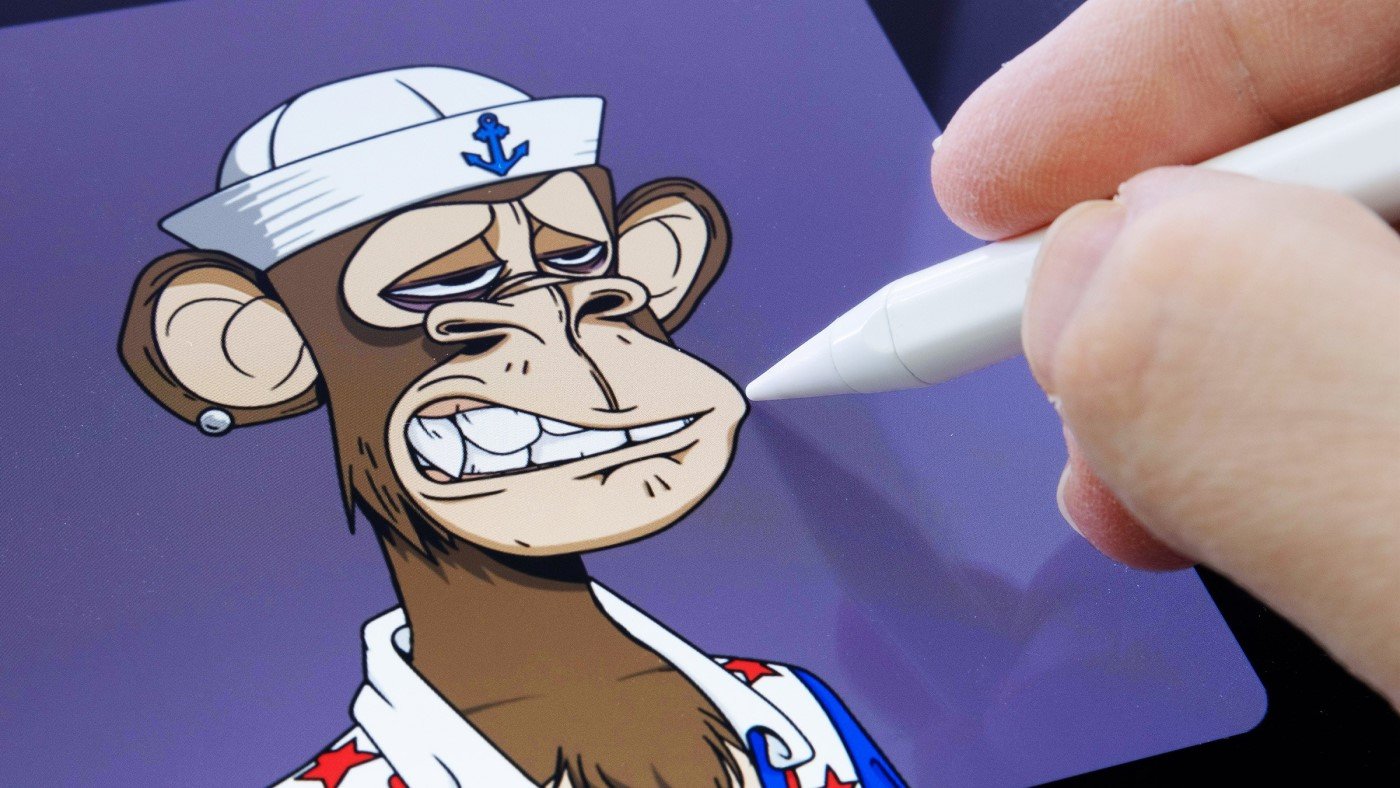 Your money is at risk.
To sell a non-fungible token, you must first "mint" one of your digital assets as a non-fungible token, a digital certificate created on a blockchain network. NFTs can be created through writing, music, and video games. A few simple steps can also be followed to convert the file to an NFT. However, you should bear in mind that the price you will be able to charge depends on subjective factors such as the quality of your work, your creativity, and the reputation you have. Follow the next steps to sell your NFTs.
Select A Marketplace And Mint An NFT
To begin, you must choose the right NFT marketplace. Consider these marketplaces as the Amazon of the NFT world, an online store where you can buy and sell digital content. The digital asset market includes dozens of markets specializing in different digital asset types. NFT Launchpad is currently the most significant market for NFTs.
Choose the marketplace you want to list, link your cryptocurrency wallet, pick the "Mint NFT" option, and upload your digital file. Although each marketplace has its process, most allow you to mint NFTs with a few clicks.
Additionally, suppose you intend to passively monetize your work overtime by receiving royalties (a percentage of subsequent sales of your NFT on the secondary market, payable to you). In that case, you will generally set the royalty amount when you mint your NFT.
List Your NFT For Sale
Once your NFT has been minted, you will receive an email asking to list it on the market. Transferring and selling NFTs on other exchanges might cost extra.
Follow the instructions, then click the "Sell" button. This section explains the transaction details, such as the auction price and time limit, and the digital currencies buyers can use to pay you. At this stage, the marketplace will calculate any "gas fees" that may be applicable, which refer to the fees for recording transactions on the Ethereum blockchain. The amount of these fees depends on the amount of traffic on the blockchain network. Finally, the marketplace usually lists the sale price and the fees for handling the sale, usually a percentage of the total NFT sale price.
Manage Your Listing
Upon listing the NFT, it becomes available on the marketplace. To inform potential customers of the sale, you must use your website or social media. The NFT listing can also be managed, but be aware that changes or deletions will incur a fee and that gas fees are non-refundable.
Selling An NFT, You Bought
Digital assets can also be sold on the secondary market without requiring involvement from the creator, so there is no need to mint the digital asset. However, they must be transferred there if NFTs aren't already on the market (or if you're storing them only in your crypto wallet and aren't displaying them). Then, click "Sell" on the page of the NFT you wish to sell. The original NFT creator's royalties will be deducted from your final take-home amount in addition to gas and marketplace fees.
Best NFT To Buy – Conclusion
Because some NFTs have emerged in recent years, the sector can no longer be ignored. NFTs have become increasingly common among established artists and publicly traded companies.
Currently, this is providing investors with a lot of growth potential in terms of the returns they can expect. Because of this, setting things up now, before NFTs become more common in the future, could be advantageous to you.
However, storing your NFTs and cryptos in a secure, safe location is still important. Therefore, our recommendation is to use the eToro Money Crypto Wallet to accomplish this.
eToro is a platform where you can use your cryptocurrency to purchase cryptocurrency with ease and securely store it in your eToro wallet until you are ready to transfer it and use it to invest in NFT.
Please make a free account today and see what a simple process is. Then, to find the best NFT collections for your portfolio, go directly to the NFT Launchpad.
eToro- Buy Crypto Then Trade It For NFTs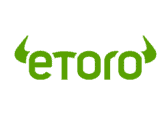 Your money is at risk.
FAQs
What is the best NFT to invest in?
What is the most popular NFT?
How do I choose the right NFT?
Do I pay taxes on NFTs in the US?