Best NFT Stocks to Buy – Beginner's Guide 2023
Fact Checked
Everything you read on our site is provided by expert writers who have many years of experience in the financial markets and have written for other top financial publications. Every piece of information here is fact-checked. We sometimes use affiliate links in our content, when clicking on those we might receive a commission - at no extra cost to you. By using this website you agree to our terms and conditions and privacy policy.
Disclosure
The investing information provided is for educational purposes only. Trading platforms does not offer advisory services, nor does it recommend or advise investors to buy or sell stocks, securities or other investment vehicles. Some or all of the products displayed on this page are from partners that compensate us. It may influence the products we cover and the location of the product on the page. Nevertheless, our research and analysis is unaffected by our partners.
Markets for non-fungible tokens (NFTs) are becoming more prevalent. In 2021 alone, over $23 billion was moved into NFTs. To gain exposure to the NFT sector, finding the best NFT stocks to buy and investing in them can be a simple way to get involved.
However, which NFT stock is the best to invest in right now? This article will introduce you to the NFT stock list while teaching you how to invest in NFT stocks with zero commissions.
The Best NFT Stocks List
The following is a list of top NFT stocks to invest in this year.
Some of these companies are involved in NFTs or provide infrastructure, while others will benefit from sales of NFTs directly. In a sector as hot as this one, diversification should be the key to success in the long run.
This section covers this list of the best NFT stocks to pick the right one for your portfolio and learn how to invest 100% commission free with top-rated, FCA-regulated broker eToro.
A Closer Look at the Best NFT Stocks to Buy
Let's look at some of the best NFT stocks to invest in and why investors circled them for exposure to NFT sales growth.
1. eBay – The Largest Online Marketplace For NFT Sales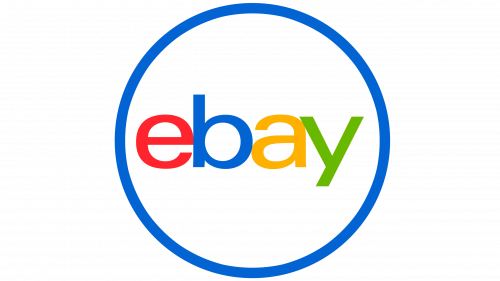 eBay (EBAY) – Get eBay Inc Report, the online e-commerce platform, announced in May 2021 that it would begin hosting NFT sales. The company offers a purchase guarantee and is trusted by millions of users. So far, eBay has provided few details about its NFT marketplace.
The problem with holding NFT transactions on eBay is that the company only accepts credit cards or PayPal for payment.
At the end of October 2021, eBay's shares reached all-time highs after reporting earnings results exceeding expectations for five consecutive quarters.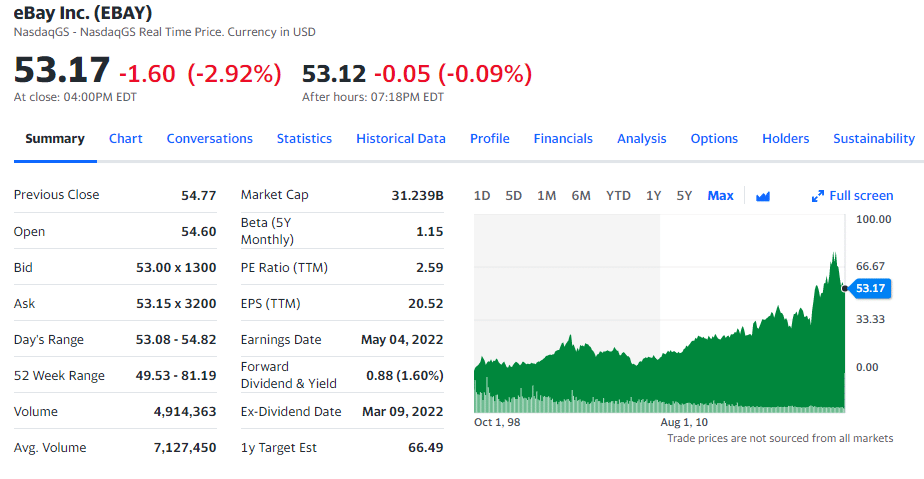 Despite this, the company's guidance that its fourth-quarter results will come in slightly below expectations has put pressure on the stock, which has already declined more than 25% from its all-time high.
In the company's last earnings report on February 23, investors were looking for an update regarding NFTs. Furthermore, eBay Investor Day on March 10 provided investors with more insight into the issue and could move the stock.
75.26% of retail investor accounts lose money when trading CFDs with this provider
2. Coinbase – The World's Largest Crypto Exchange Launches An NFT Marketplace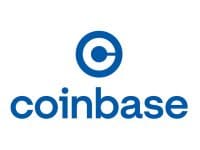 During the past few months, Coinbase shares (COIN) have underperformed. For 2022, however, the crypto broker is focusing on new initiatives to increase growth. Coinbase will release a new NFT marketplace as part of its subscription and services segment.
It is expected that the company will soon launch its NFT platform, and the partnership with Mastercard will allow users to use credit cards for purchases.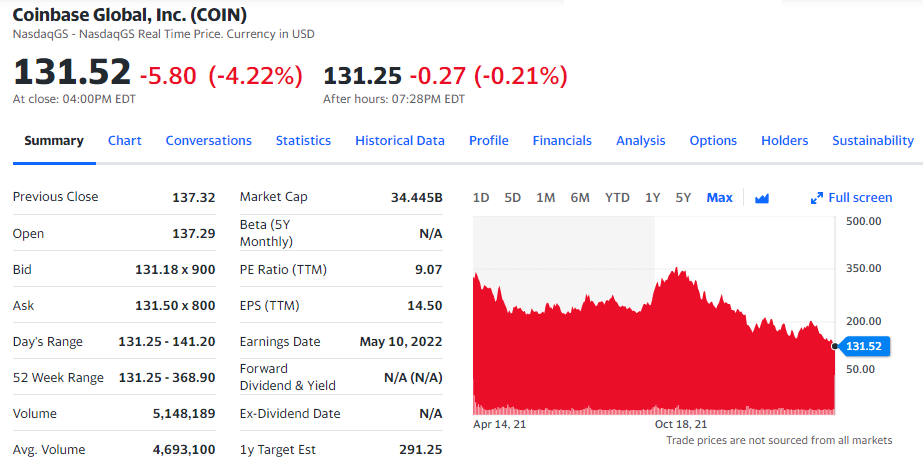 In early to mid-2022, the NFT marketplace is likely to be launched. With more than two million subscribers, Coinbase already has the largest NFT market globally and will be one of the first to offer Ethereum-based NFTs.
Coinbase's NFT platform launch in 2022 should be a catalyst for the stock. It may be a good time to buy the stock now. Compared with their historic peak in November 2021, Coinbase shares are down more than 40%. The stock price consensus on Wall Street is a strong "buy" and suggests an upside of over 80% for the stock over the next 12 months.
75.26% of retail investor accounts lose money when trading CFDs with this provider
3. DraftKings – The NFT Marketplace for Sports and Athletes

DraftKings Inc. is a sports betting and fantasy sports company based in Boston, Massachusetts. DraftKings, Inc. offers users the chance to participate in fantasy sports contests and win money based on the performance of professional athletes from the major American leagues, including the NFL, UEFA Champions League, Premier League, and NASCAR racing, among others.
DraftKings Inc. also operates a digital marketplace with non-fungible tokens of many sports legends, such as Tom Brady, Tiger Woods, Simone Biles, and Usain Bolt. On August 11, DraftKings Inc released its first collection of NFTs. In addition, the company announced its pro football gamified NFT collections, licensed from the NFL Players Association, on December 7.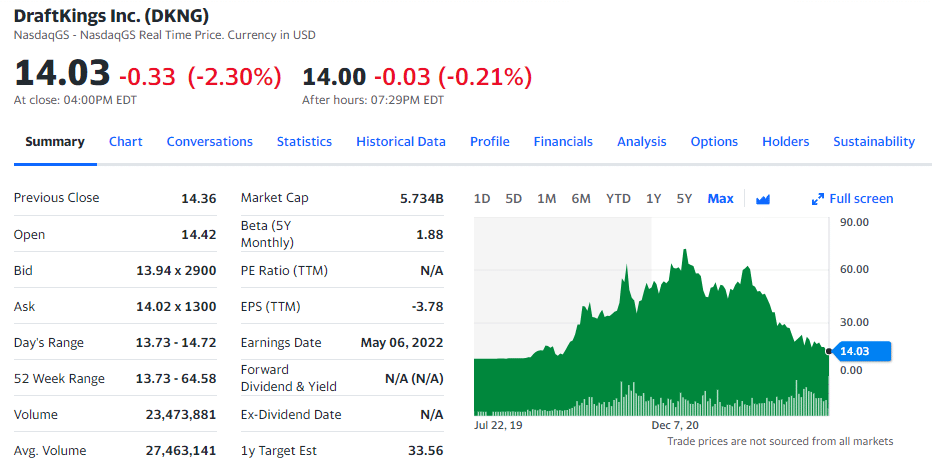 In a research note on January 13, Truist analyst Barry Jonas lowered the price target on DraftKings Inc. to $30 from $50 and kept a Hold rating on the shares. The analyst notes that despite DraftKings' position as a best-in-class pure-play online operator, sentiment has turned negative due to rising interest rates and tax rates.
Cathie Wood increased her stake in DraftKings to 17.5 million shares, valued at $844.4 million, on January 11. ARK Investment Management, owned by Cynthia Wood, is also the largest stakeholder in DraftKings Inc. and one of the 28 funds that were bullish about DraftKings in the third quarter of 2021.
75.26% of retail investor accounts lose money when trading CFDs with this provider
4. Oriental Culture – The NFT Marketplace for Fine Art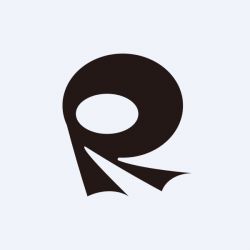 Chinese company Oriental Culture Holding LTD (OCG) provides online collectibles and artwork e-commerce services. It offers a variety of listed NFT products, including paintings, stamps, coins, postage stamps, and collectible cards. Oriental Culture Holding LTD (OCG) is one of the top players in the non-fungible token market in China, with a dedicated trading platform.
Oriental Culture Holding LTD posted its 1H 2021 results on November 3. The company reported a GAAP EPS of $0.49 and revenue of $24.5 million, up 880% year-over-year during the quarter.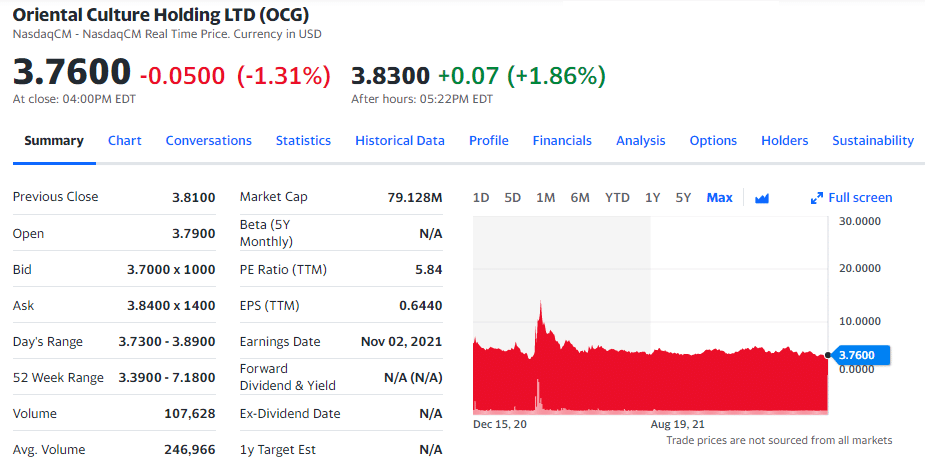 Three hedge funds tracked by Insider Monkey held stakes in Oriental Culture Holding LTD (OCG) in Q3 2021, worth $486 million, up from one hedge fund that held a $217 million position in Oriental Culture Holding LTD (OCG) last quarter.
Marshall Wace LLP, owned by Paul Marshall and Ian Wace, is the largest shareholder of Oriental Culture Holding LTD (OCG), purchasing more than 79,474 shares in the third quarter, valued at $313,000.
Along with PLBY Group, Inc. (PLBY), eBay Inc. (EBAY), and Funko, Inc. (FNKO), Oriental Culture Holding LTD (OCG) is becoming a popular NFT stock.
75.26% of retail investor accounts lose money when trading CFDs with this provider
5. Funko – NFT Toy Manufacturer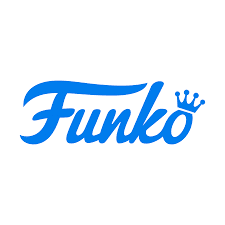 Funko is an American company that creates collectibles, vinyl figures, bobbleheads, action figures, accessories, apparel, plush, and NFTs. According to Reddit, it is one of the top NFT stocks to buy. Funko, Inc. (FNKO) offers licensed and limited edition products based on pop culture trends.
According to Jefferies analyst Stephanie Wissink, Funko, Inc. (FNKO) has been upgraded to "Buy" from "Hold" with a price target of $25, compared to $21 on August 31. The analyst was increasingly confident about the company's 10%-plus medium-term growth profile and its business trajectory.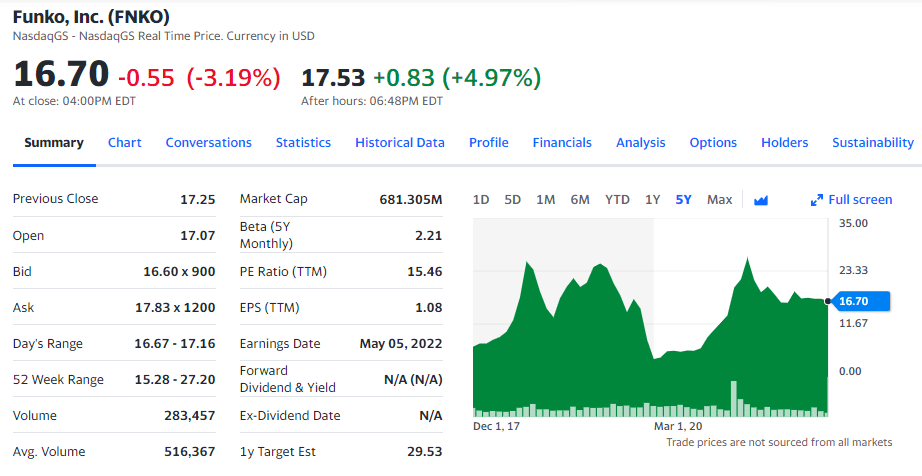 The analyst also noted that Funko, Inc. (FNKO)'s business model is "de-risked" by its property, category, and geographic concentrations. As a result, the third-quarter earnings per share and revenue of Funko, Inc. (FNKO) exceeded analysts' consensus estimates.
The third quarter of 2021 saw 18 hedge funds invest roughly $160 million in Funko, Inc. (FNKO), compared to 19 funds that invested $177 million in the prior quarter.
James Woodson Davis' Woodson Capital Management is Funko, Inc.'s largest shareholder, owning 4.2 million shares worth $77.6 million.
75.26% of retail investor accounts lose money when trading CFDs with this provider
6. PLBY Group – NFT Adult Entertainment

PLBY Group, Inc. (PLBY) was founded in 1953 by Hugh Hefner to manage Playboy Magazine and other relevant assets. In the spring of 2021, PLBY Group, Inc. (PLBY) launched its first non-fungible tokens collection, Liquid Summer, which was sold out in less than 3 minutes.
PLBY Group, Inc. (PLBY) released a new NFT drop on October 20, the Playboy Rabbitars series, which includes 11,953 unique 3D rabbits based on the brand's iconic logo. PLBY Group, Inc. (PLBY) will be able to rebrand the Playboy Club by using NFTs to give owners access to special events, merchandise, and exclusive artist collaborations.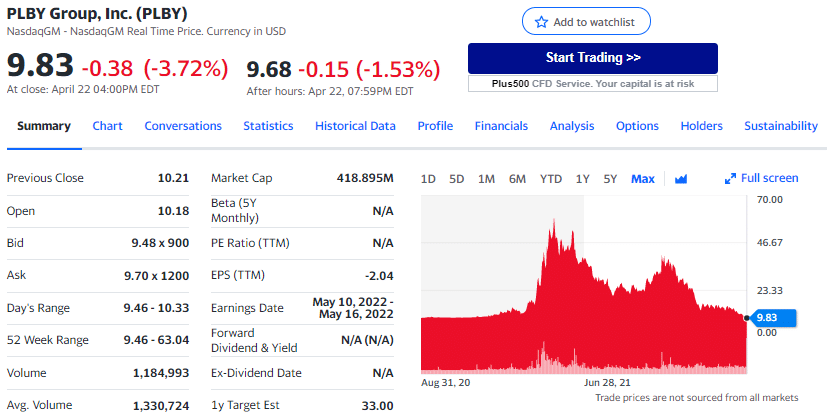 PLBY Group, Inc. (PLBY) was initiated with a Buy rating by Chardan analyst Brian Dobson on November 23.
As of Q3 2021, Fortress Investment Group holds 2.1 million shares worth $49.9 million, making it the leading stakeholder of PLBY Group, Inc. (PLBY). In the third quarter, 15 hedge funds reported owning stakes in PLBY Group, Inc., valued at $62.3 million.
75.26% of retail investor accounts lose money when trading CFDs with this provider
7. Cloudflare – A Key Provider of NFT Infrastructure for Video Creators

Cloudflare is a web infrastructure and website security company based in the United States. Instead of being a direct play on NFTs, it falls under stocks related to NFTs. Cloudflare Stream, however, has captured the attention of NFT investors because, through the service, the company assists video content creators who wish to publish their NFTs. Using Cloudflare Stream, creators can embed their NFT claim of ownership directly into their videos.
Historically, the company has been considered a leader in online cloud services, making it one of the more interesting NFT stocks to watch.
Cloudflare's long-term share price has boomed in recent years. This is because businesses and consumers are increasingly moving online, but web security is also more important now than ever before.
Despite not being a direct NFT play, Cloudflare's infrastructure is crucial to this sector, so it is also worth keeping an eye on.
75.26% of retail investor accounts lose money when trading CFDs with this provider
8. Mattel – NFT Toy & Collectibles Manufacturer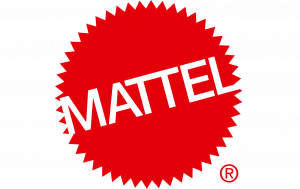 Founded in 1945, Mattel is a children's entertainment company that designs, manufactures, and markets toys. It produces action figures, dolls like Barbie, books, and playsets.
Mattel announced its intention to expand into the NFT market earlier this year, which piqued the interest of analysts at JP Morgan. Mattel Creations intends to auction three digital art pieces as NFTs on its website.
There was a one-week auction, and the non-fungible tokens can be purchased with Ethereum (ETH). They sold classic cars from their archive, including Boneshaker, Twin Mill, and Deora II. If they achieve a good result, they may boost their NFT sales, giving them an edge in the NFT boom.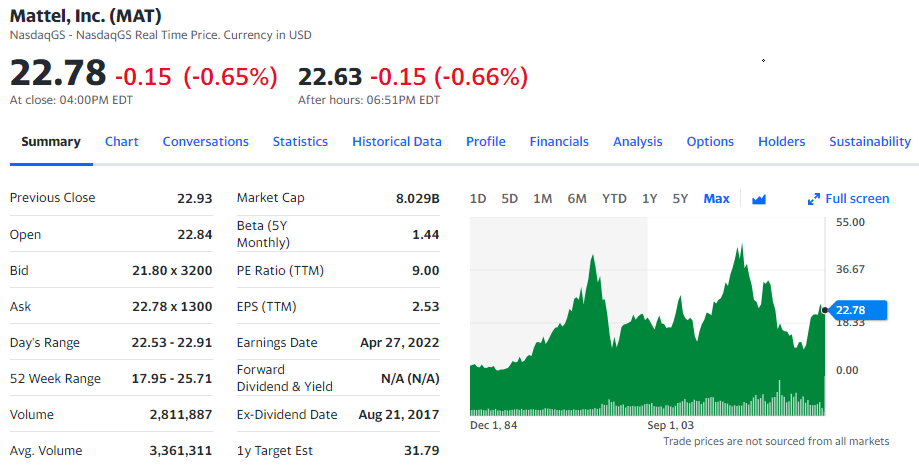 Shares of the company have fallen from $33 per share in 2017 to a low of $7 per share in 2020. Recently, however, the company's share price has risen to around $20.
A successful Mattel NFT auction could generate significant additional revenue for the company, potentially sending its stock price soaring. This is why investors are watching it closely.
75.26% of retail investor accounts lose money when trading CFDs with this provider
9. Dolphin Entertainment – A NFT Entertainment and Content Development Company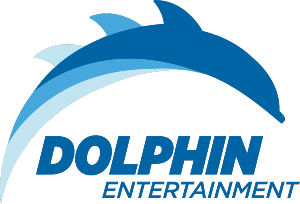 Dolphin Entertainment, Inc. (DLPN) owns multiple companies that contribute to the company's movie, television, digital programming, live events, and related intellectual property development.
On August 2, Dolphin Entertainment announced that it would be joining forces with West Realm Shire Services Inc, the company that owns FTX.US, to launch a new NFT marketplace for leading sports and entertainment brands. Dolphin Entertainment, Inc. (DLPN)'s creative, and marketing side will be combined with FTX's expertise in cryptocurrencies for the collaboration.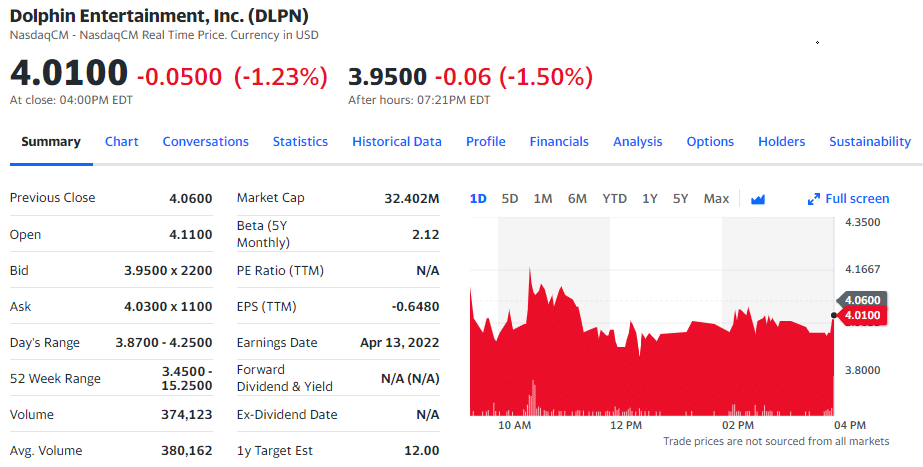 Dolphin Entertainment, Inc. (DLPN) launched its first NFT collection on November 22, 2021, titled Creature Chronicles: Exiled Aliens, featuring 10,000 custom avatars representing an ancient race of unique creatures. As part of this series, Dolphin Entertainment, Inc. (DLPN) intends to launch more NFTs so that the fan experience can evolve and grow. As a result, Redditors are rapidly gaining positions in Dolphin Entertainment, Inc.
According to GAAP, Dolphin Entertainment, Inc. (DLPN) recorded $0.02 in earnings per share for the third quarter, outperforming estimates by $0.01. In addition, revenue increased by 47.08% year-over-year to $9.40 million, beating estimates by $562,480.
Insider Monkey's Q3 data shows that 2 hedge funds were bullish on Dolphin Entertainment, Inc. (DLPN), holding stakes worth $4.73 million.
75.26% of retail investor accounts lose money when trading CFDs with this provider
10. Cinedigm Corp – NFT American Entertainment Company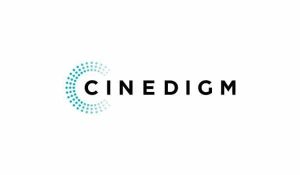 The Cinedigm Corp. is an American entertainment company specializing in motion pictures, entertainment, video on demand, digital distribution, content marketing, and film distribution.
Cinedigm Corp. (CIDM) announced on March 25 that it would develop non-fungible token products. Its shares gained 28% in premarket trading that day due to speculation about Cinedigm entering the NFT market. According to the company CEO, NFT initiatives will support the company's key mission of providing superior streaming and context to customers.
Cinedigm Corp. (CIDM) released horror-themed NFT trading cards on October 26 under Bloody Disgusting Blood Pack, available only as a single-copy edition.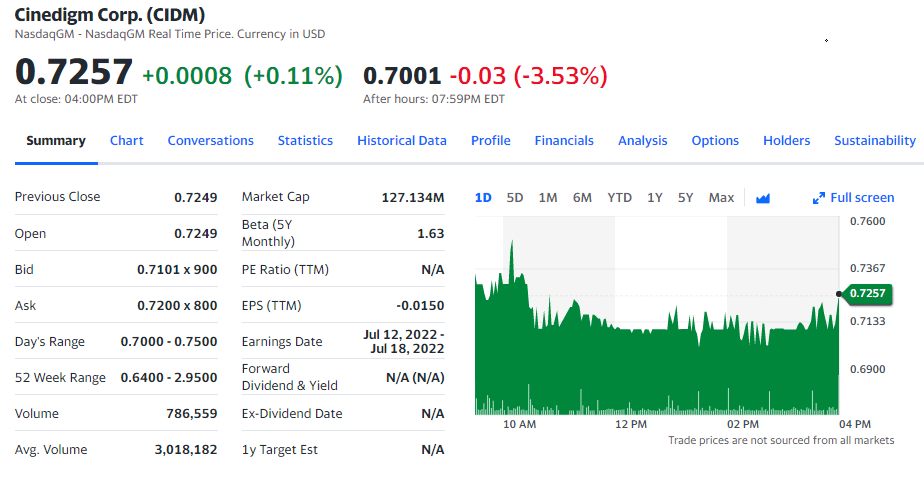 In a report published on August 2 by Alliance Global Partners, analyst Brian Kinstlinger raised the price target on Cinedigm Corp. (CIDM) to $3.25 from $3.00. In addition, he reiterated a Buy rating on the stock, observing that the company is set to experience accelerated growth thanks to "many catalysts," including higher inventory fill rates, more channels with better quality, and increased viewership.
In the third quarter, nine hedge funds were bullish over Cinedigm Corp. (CIDM), with stakes amounting to $29.5 million, compared to two funds in the previous quarter with stakes worth $5.9 million.
Israel Englander, a billionaire who owns approximately 6 million shares of Cinedigm Corp. (CIDM), increased its stake in the company by 42% in the third quarter.
75.26% of retail investor accounts lose money when trading CFDs with this provider
What Are NFT Stocks?
An NFT stock is a publicly-traded company directly or indirectly involved in non-fungible tokens. For example, companies participating in the NFT marketplace and ecosystem could be creators, distributors, promoters, or facilitators.
Investing in NFTs may be appealing to some investors, but many investors prefer to focus on NFT stocks. In addition, investing can be difficult to find the right NFT, piece of artwork, player card, domain name, or music clip.
In contrast, finding the best NFT stocks, timing, and investment management are simpler. This is because NFT stocks are publicly traded companies, which means you can research the company's financial details before investing.
Are NFT Stocks A Good Investment?
NFT stocks can be a good investment if you choose a unique solution company. However, as you can see in the list above, the best NFT stocks are all in different stages.
Some companies already have NFT marketplaces in place, and others are still planning. Therefore, it's safer to choose a company already in the NFT market but doesn't rely solely on it for revenue.
Investing in an NFT stock requires verifying that it has multiple revenue streams, not just from the booming NFT industry. Nevertheless, your NFT stock investment may be good if you do your due diligence and trade with the right broker.
eToro is a great place to invest in NFT stocks since they have a large selection of publicly traded companies worldwide, and you can invest entirely commission-free.
How To Buy The Best NFT Stocks On eToro – Step By Step
We present a step-by-step guide to help you select the best NFT stocks with top-rated broker eToro.
1. Create Your Account
To begin trading, you need to open an account with eToro. Then, filling out some personal information takes just a few minutes.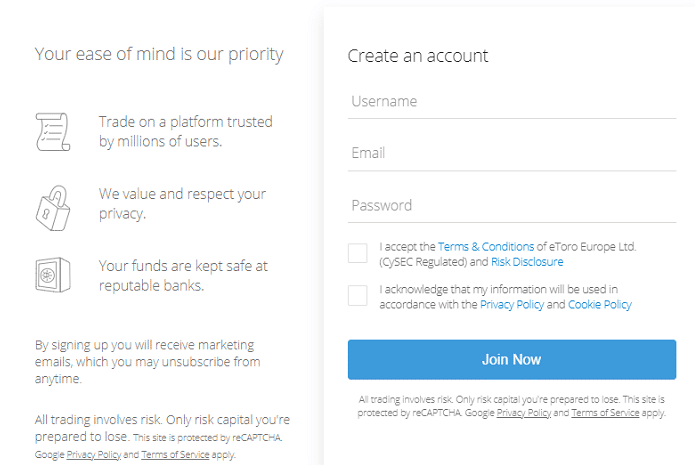 75.26% of retail investor accounts lose money when trading CFDs with this provider
2. Verify Your ID
You will have to comply with AML and KYC regulations to work with eToro, as it is regulated by FCA, CySEC, ASIC, and FINRA.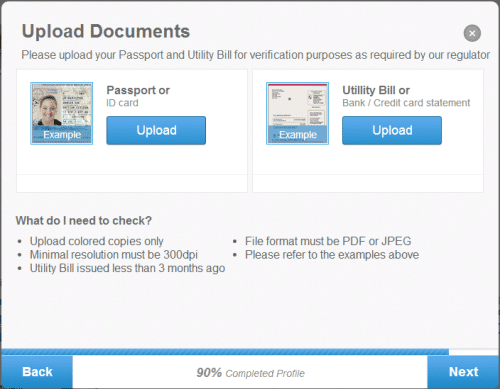 These two documents are needed for verification:
 Passport or driver's license
Utility bills or bank account statements dated within the last three months
3. Deposit Funds
It is important to deposit funds into your account to buy an NFT stock. Etoro charges no fees for deposits, and there are a variety of deposit methods available:
Debit/credit cards
Bank wire transfer
PayPal
Neteller
Skrill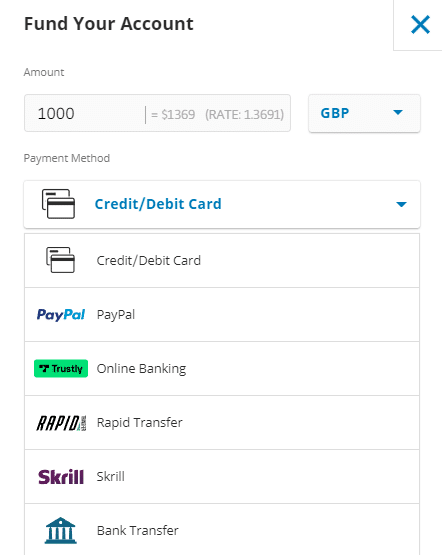 4. Start Investing!
The eToro platform allows you to search through various stocks to invest in. After locating the correct stock, click the Trade icon to open the trading ticket.
Enter your stake, your stop loss or take profit price, and click Open Trade to open a trade. It is also possible to leverage your position by trading a stock CFD. In this case, you can control a large position with a small deposit.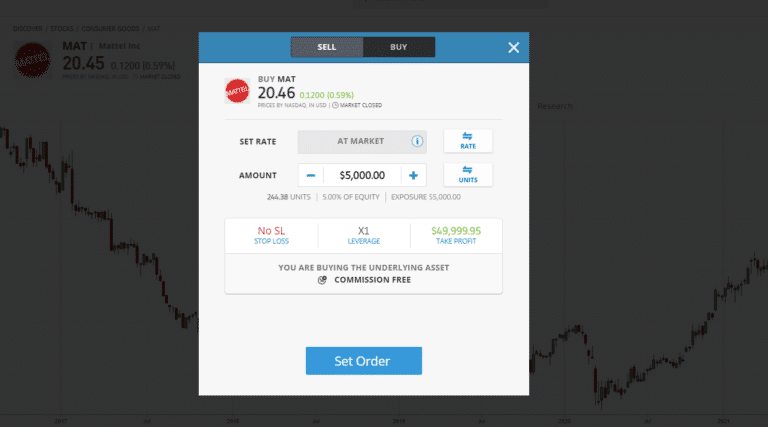 To access leverage in your eToro trading ticket, click on the "leverage" button. Maximum leverage of x5 means you can control a position five times larger than your investment.
Best NFT Stocks  – Conclusion
Recently, investors have been very excited about NFTs. As a result, many companies are looking at ways to increase their revenue streams through this industry due to its huge potential.
Some companies have already launched NFTs for sale and NFT marketplaces. As a result, NFT stocks have already seen their share prices rise and are at the top of investors' watchlists.
However, to invest in these stocks effectively and safely, investors need to make sure that they choose a reliable and efficient broker. As a regulated broker, eToro meets this requirement since it is used by more than 20 million people who enjoy 100% commission-free trading.
eToro – Overall Best Platform To Buy NFT Stocks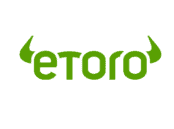 75.26% of retail investor accounts lose money when trading CFDs with this provider
FAQs
What are some NFT stocks?
What are the best NFT stocks?
Do I pay taxes on NFT stocks?
How do I buy NFT stocks in eToro?