Best P2E Games To Invest in 2023
Fact Checked
Everything you read on our site is provided by expert writers who have many years of experience in the financial markets and have written for other top financial publications. Every piece of information here is fact-checked. We sometimes use affiliate links in our content, when clicking on those we might receive a commission - at no extra cost to you. By using this website you agree to our terms and conditions and privacy policy.
Blockchain-based games are gaining popularity. Add in the possibility of earning money while playing, and you've got a winning combination. P2e games allow you to make a modest fortune while having fun in one of the most interesting NFT ventures. In this guide, we will analyze the most promising P2E games in the market.
Best P2E Games – List
Launchpad XYZ: Best web3 gaming platform
Chimpzee: Top NFT P2E game
Lucky Block: Popular play-to-earn crypto game
The Sandbox: Creative P2E game
Decentraland – Great NFT metaverse P2E game
Axie Infinity: Top NFT P2E game for virtual pets
CryptoKitties: Top authentic cat-inspired game to play
Gods Unchained: Best play-to-earn tactical card game
Pirates of The Arrland: Exciting new P2E strategy-based game
Chainmonsters: Great P2E role-playing game
Your capital is at risk. 
A Close Look At 10 Best P2E Games
When searching for the most promising P2E games available, it is always a good idea to make sure you will enjoy the game itself before investing any money. After that, you can examine the game's rewards and the types of tokens you can acquire.
The following section of our guide examines the best P2E games to play this year.
Launchpad XYZ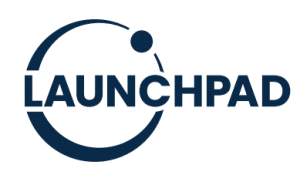 Launchpad XYZ is a unique addition to the crypto space. The platform, which primarily simplifies the Web3 ecosystem, is dedicated to providing an "all in one" guide required to navigate through the complexity that may be attached to crypto trading. The platform introduces its native coin, $LPX, as a point of access to all the resources it provides. Thus, targeting crypto enthusiasts and traders.
To raise funds for the official launch, Launchpad XYZ embarked on a presale in April this year. The presale, which is divided into ten stages, has an individual allocation of 25 million LPX tokens each. However, each stage of the sale has its own sales price. For example, the first stage, which is currently live, presents the lowest token price of $0.035 per token, while the sales price at the final stage is expected to be capped at $0.07 per token.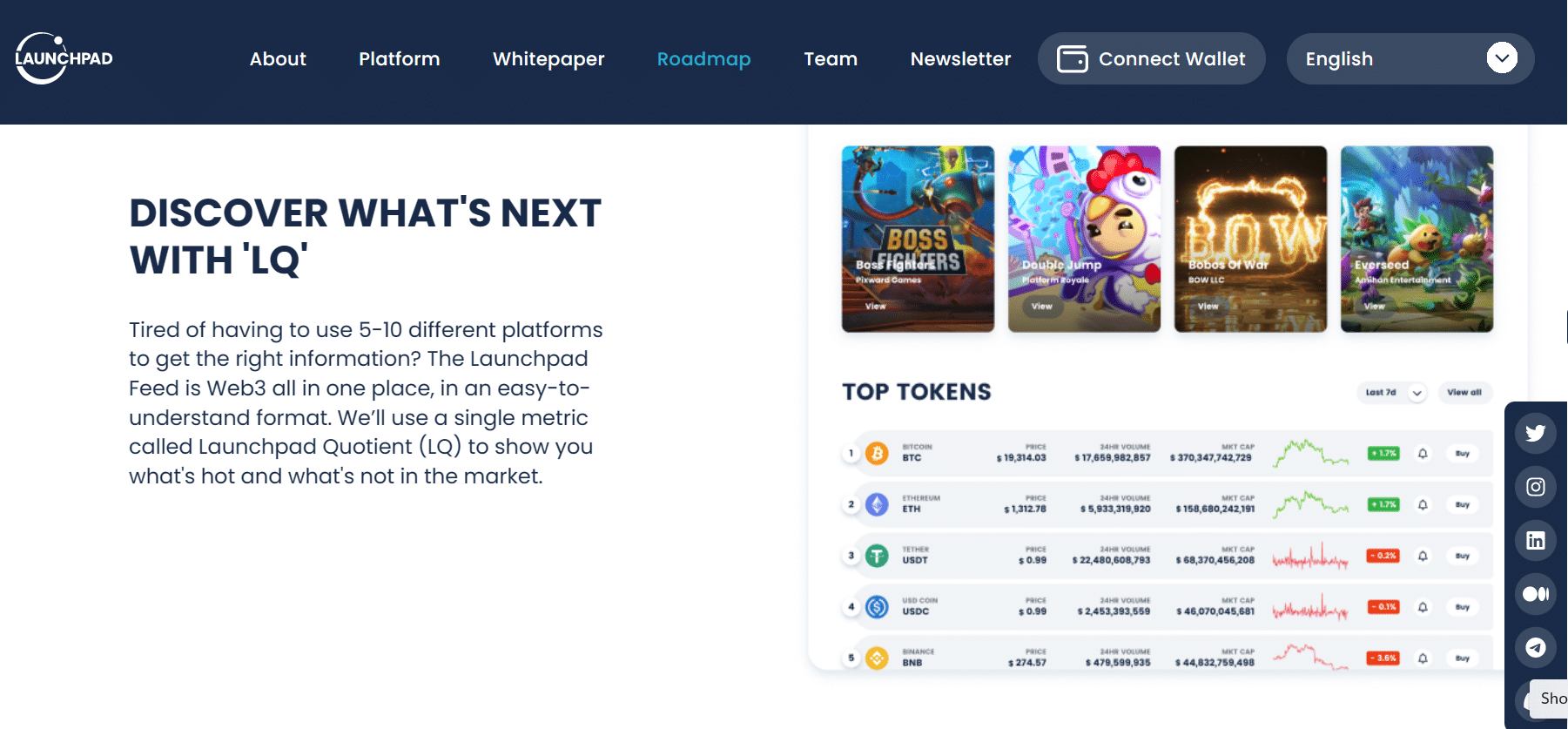 Launchpad XYZ incorporates different features to promote the token. One such is the stake-to-earn feature that is introduced to reward investors. Therefore, investors who stake the monthly minimum of 10,000 $LPX token will have exclusive access to Beta play-to-earn (P2E) game releases, NFT mint whitelists and Community prestige badges. Also, they will get to enjoy discounts on trading fees.
Read: How to buy Launchpad
The Ethereum-based platform, through its custom Artificial Intelligence, Apollo, also empowers users to make trading decisions that will fit into their trading strategies effectively. This is done by having simple conversations that'd give insights on popular digital assets and also make predictions about such assets.
Seeing that the developers of the platform intend to launch the token on its internal DEX and CEX at the end of its presale is a sign that the token is here long-term. Also, considering that $LPX has raised over $1.2 million in its current presale stage, it's safe to list it among the best P2E games to invest in 2023.
Your capital is at risk.
Chimpzee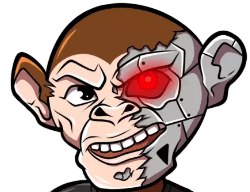 Chimpzee introduces a fresh cryptocurrency P2E gaming system that supports environmental preservation. The platform strongly emphasizes offering users passive earnings and presents three distinct avenues for making money: trading, gaming, and shopping.
Furthermore, Chimpzee presents a lucrative stake pool that allows investors to attain a 20% annual percentage yield (APY), making it a standout option among new crypto ventures to invest in 2023.
To generate passive income on the Chimpzee platform, users must use CHMPZ tokens to acquire NFT passports. The passport level purchased determines potential earnings, with diamond and gold NFT passports presenting the most substantial rewards.

Acquiring CHMPZ tokens during presale presents an excellent opportunity to obtain NFT passports at a low cost before the CHMPZ token value appreciates. CHMPZ, an ERC20 utility asset with a total supply of 200 billion, adopts a deflationary approach where tokens are burned upon NFT purchases, bolstering the value of CHMPZ.
Read: How to buy Chimpzee
Chimpzee isn't solely one of the top cryptocurrencies to invest in; it also stands as a remarkable eco-friendly cryptocurrency. The platform donates tokens to trade NFTs and make environmentally-aligned purchases, allowing users to contribute directly to environmental protection.
Cryptocurrency traders on the Chimpzee platform can passively earn while advocating for ecological sustainability. Unquestionably, Chimpzee ranks among the premier new cryptocurrencies to consider investing in. Presale investors are rewarded with a 300% token bonus!
Your capital is at risk
Lucky Block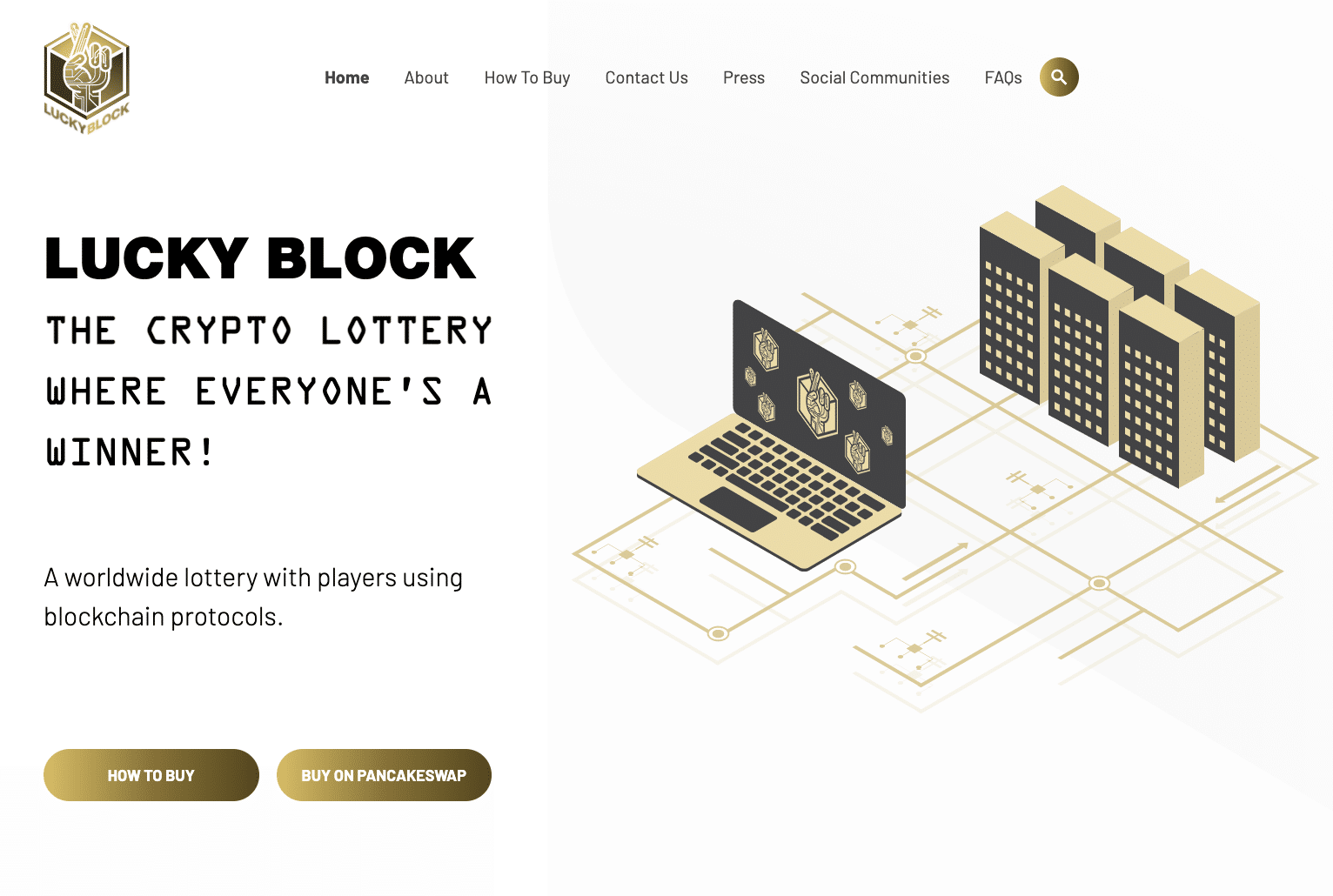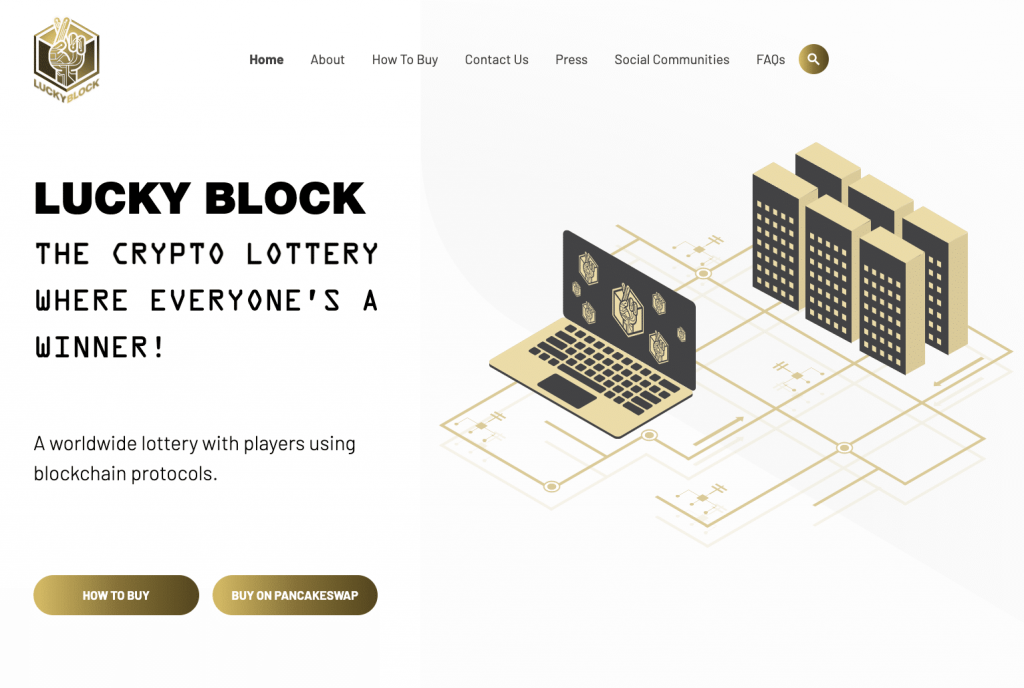 Lucky Block is a unique twist on the P2E gaming concept, offering holders of its crypto token and NFT a free jackpot mechanism. Instead of creating a metaverse or adopting a video game framework (although incorporating virtual world gaming is part of phase four of its roadmap), Lucky Block functions in a sweepstakes jackpot prize pool.
Lucky Block has a promising future as one of the best P2E crypto games in the industry. It is one of the only decentralized crypto lottery platforms that uses a play-to-earn model, where investors may earn passive cryptocurrency income while playing for free.
Read: How to buy Lucky Block
As this P2E gaming project is still in its early stages of development, the Lucky Block P2E crypto game works by implementing daily jackpots, competitions, and other crypto giveaways. The goal of Lucky Block is to create a completely decentralized crypto gaming platform where "everyone wins." This is accomplished by offering opportunities for earning passive revenue even when not actively participating.
Read: Lucky Block Price Prediction
In addition to its regular competitions, holders of the platform's native token LBLOCK or one of its NFTs also earn a portion of each jackpot win as a perk for investing and having a part in the enterprise. 10% of each jackpot win is redistributed back to their investor base as profit, and an additional 2% goes to the prize pool for the NFT, another set of daily drawings. Lucky Block also organizes a Platinum Competition for Platinum Rollers Club NFT holders. Prizes range, but one of them is a real-life Lamborghini. Jackpot winners take home 70% of the total prize money. Holders of tokens and NFTs also get a free entry ticket for a chance to win that jackpot without having to pay for it.
Your capital is at risk. 
The Sandbox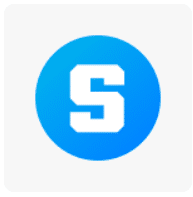 The Sandbox is an Ethereum-based P2E crypto game that lets participants own, develop, and profit from various virtual experiences through NFTs. Players can develop a digital asset using all the tools and services The Sandbox offers. And while The Sandbox is still in its alpha testing phase, it is a gaming metaverse that everyone interested in P2E games should know.
The Sandbox seeks to give users ownership over their NFT digital assets while rewarding them with SAND, the platform's native coin. Vox edit, marketplace, and game maker are among the Sandbox platforms. On The Sandbox, users can create assets that can later be converted into non-fungible tokens (NFTs), which are then exchangeable for cryptocurrencies on the market. The Sandbox is one of the best P2E crypto games that has effectively incorporated the play-to-earn strategy since 2011.
The Sandbox provides a variety of techniques for generating income. The currently viable strategy is to seize the still-free land plots and prepare to construct a portion of the metaverse. Land plots are assets that continually increase in value and can be sold in the future.
Another way to generate income is through the P2E crypto marketplace, once it allows more listings from a larger pool of NFT creators. The SAND token is The Sandbox's most direct winning strategy. SAND is accessible via the Ethereum blockchain and can be used with the MetaMask wallet. Signing up for The Sandbox game also necessitates using MetaMask and an Ethereum address.
Your capital is at risk. Other fees apply. For more information, visit etoro.com/trading/fees.
Decentraland

Decentraland is another great game that ranks amongst the best P2E crypto games on our list. It is a platform that combines the best elements of the NFT with the metaverse; Decentraland is a 3D virtual reality P2E gaming platform powered by the Ethereum blockchain. Through the game, users can interact with virtual places, avatars, identities, and objects in the real world while living in a simulated environment. Players can start by making a new avatar and afterward jump for pleasure in dressing up and moving about freely to earn money across platforms.
Land ownership is the main reason players in the Decentraland Metaverse pay for their time on the platform, especially because there are only 90,000 unique parcels of land on the planet. Players are certified to own lands by utilizing smart contract technology. Players will have exclusive rights to establish their empire once they buy land, including the ability to build a dream house. Decentraland players can also use the land to create music festivals and pubs to make ticket fees, show art galleries for selling NFT art, and otherwise generate cash.
Note that any in-game transaction requires using a MANA coin as a utility token. You can also use the token to trade in-game assets and, as a governance token, to file a proposal for any platform-related request, such as policy updates, land auctions, and subsidiaries for in-game initiatives.
Your capital is at risk. Other fees apply. For more information, visit etoro.com/trading/fees.
Axie Infinity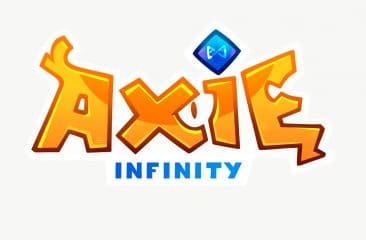 Axie Infinity is one of the most rewarding P2E crypto games. It is one of the most well-known P2E games in the market; according to Axie Infinity, over 2.8 million active players currently use its metaverse ecosystem. The fundamental idea behind this P2E crypto game is that players must create an NFT that symbolizes a virtual monster known as an Axie. Axie Infinity players can employ Axies for battle, breeding, and navigation.
Players can obtain prizes in the form of cryptographic tokens by fulfilling important tasks, like eliminating other Axies. Players can choose whether they want to fight against other players or bots, with the latter option backed by smart contract technology.
The game has two cryptocurrencies: the Axie Infinity Token (AXS) and the Smooth Love Potion (SLP). Users can earn AXS by climbing the PVP leaderboard in the game, while SLP is gained by completing the levels in adventure mode and triumphing in arena battles. Both tokens are necessary to breed an Axie, and the process can only be completed if you already have two Axies. While Axie Infinity is one of the best P2E games, it still attracts NFT collectors due to the high value of Axies. According to DappRadar, Axie Infinity is the second-largest MFT marketplace.
Axie Infinity was created as a fun, colorful, instructive game to increase access to blockchain technology and provide a new source of income for many gamers, as the majority of players are from developing nations that the Covid-19 pandemic has severely impacted. To begin playing Axie infinite, users must first purchase three Axies from the marketplace. However, it is worthwhile to start playing because the game does genuinely pay well in various ways.
Your capital is at risk. Other fees apply. For more information, visit etoro.com/trading/fees.
CryptoKitties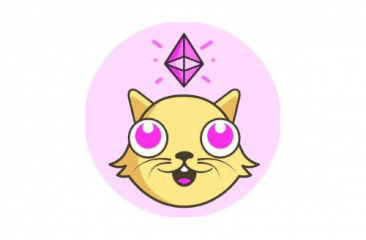 When thinking of the most promising P2E games to keep an eye on in 2023, CryptoKitties is a notable mention. CryptoKitties is an Ethereum-based blockchain game created by Canadian firm Dapper Labs that allows users to buy, collect, breed, and sell virtual cats.
CryptoKitties P2E gaming system is one of the first initiatives to use blockchain technology for entertainment and leisure. The Ethereum network was clogged by the game's popularity in December 2017, which led to an all-time high in the number of transactions and a considerable slowdown. With an estimated 1.5 million users, the blockchain game CryptoKitties has garnered attention and established precedents, and it's still going strong to date.
CryptoKitties are non-fungible tokens (NFTs) developed on the Ethereum network using the ERC721 token standard. ERC721 made it possible to create non-fungible, unique tokens. The digital genome of every CryptoKitty is stored in a smart contract. Any two CryptoKitties can mate, and a kitten is created with its unique traits via a genetic algorithm (also known as "cattributes"). The smart contract's phenotype, or outer manifestation, is determined by its unchangeable genotype.
The main ways to earn with CryptoKitties are by breeding and selling cats. Players have two options: either selling kitties or becoming a kitty breeder by mating Sire (male) cats with cats owned by other players. In this P2E crypto game, there are two types of kittens: Dame (female) and Sire (male). To sell or breed your kitties, go to their listings and click the 'Sell' or 'Breed' buttons. The "Sell" button would lead to an auction page, while the "Breed" button will lead to a siring market, where other players can select your cat for breeding.
Gods Unchained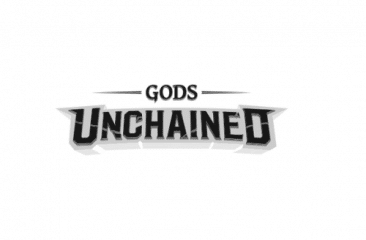 Gods Unchained is a play-to-earn tactical card game that enables players to possess their in-game objects, giving them the flexibility to exchange, sell, and utilize their items in NFT form. Amongst the top-ranked P2E crypto games, Gods Unchained is the only card-based game. As the game emphasizes competitive play, players must compete by assembling card decks using fantasy cards to oppose each other. Each card contains strengths and weaknesses that will influence the result of the most significant fights.
Gods Unchained is a P2E crypto game developed by the same team that created Immutable X, an Ethereum layer-2 scaling solution. This indicates that the game utilizes Immutable X and runs on Ethereum. Gods Unchained offers an excellent user experience, low-cost in-game assets, and Immutable X, making it a quick, secure, and cost-effective option for users.
The game was developed to revolutionize the P2E gaming industry by giving players true digital ownership and the ability to acquire meaningful items. Gods Unchained is intended to use the GODS token as its primary medium of exchange, enabling participants to acquire and trade Non-Fungible Tokens (NFTs).
There are a few plays to earn mechanics in Gods Unchained. The most typical method comes from merely participating in the game. Players get "experience" that contributes to their account level with each Ranked match. Players are rewarded with a Core card pack for each level up. While playing, players also acquire Flux. To create a Meteorite level Core card that can be traded or sold to other players, players have to combine Duplicate Core cards with Flux and $GODs. Other P2E games opportunity includes in-game tournaments and daily quests.
Pirates of The Arrland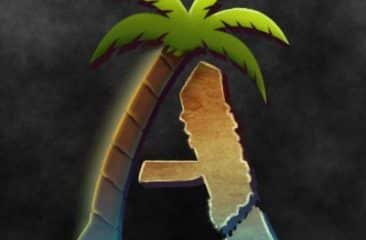 Pirates of The Arrland is another P2E gaming platform that makes our most promising P2E crypto games list. It is the first game to integrate multiplayer online battle arena (MOBA) competition with economic and strategy gameplay. It is set in a pirate world, and one of its unique features is the ability to customize the space around the player.
The project features as one of the best P2E games with deep gameplay and quality graphics. Thanks to blockchain technology, Pirates of The Arrland allows players to own the characters, ships, items, and territories they acquire via the game. In this way, players contribute to the ongoing evolution of the P2E crypto game's metaverse. Players with various tastes can interact with one another, establish alliances, exert influence over one another, and engage in trade. The ecosystem's norms establish the worth of tradable items, and the price is governed by supply and demand. The player's wallet houses the game's most important components, including the pirate, ship, lands, and equipment, as NFT tokens.
As one of the top-rated P2E games, Pirates of The Arrland has an ambitious roadmap for the coming months and years. The game promises major developments such as a multiplayer option, and a mobile app version. They intend to launch the initial playable version of their MOBA game mode available to all owners of Pirate NFT for no charge.
Chainmonsters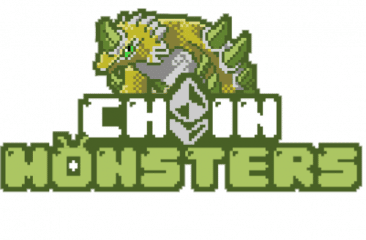 Chainmonsters is the last notable mention on our most promising P2E games list. It is a play-to-earn, massively multiplayer online role-playing game (MMORPG) scheduled to make its formal debut later this year. The game will also support cross-platform play and will be available on PC, mobile devices, PlayStation, Xbox, and Nintendo Switch. The P2E crypto game was originally constructed on the Ethereum blockchain. However, it is now on Dapper Labs' blockchain Flow.
The Chainmons, which are block and monster references, are the focus of the gameplay. Players can catch, train, breed, battle, buy, and sell these creatures. There are currently 161 NFT monsters, and the number will only increase. Non-fungible tokens (NFTs) power the P2E gaming mechanics in Chainmonsters.
Nearly every in-game item will be included in NFTs, from the Chainmon and character cosmetics to the beach pebbles players need to gather to finish a mission. You can trade all these in-game items on the Chainmonsters marketplace.
The Chainmons come in 161 different varieties. Each is a distinct NFT with distinctive characteristics, attributes, and mutations that specify its fighting prowess. Due to the random number generator (RNG) mechanic, Chainmon of the same type will have different stats, even if you catch two of them.
What Is a P2E Game?
Play-to-earn games, commonly known as P2E games or just crypto games, are games that incorporate cryptocurrency and NFTs into the gameplay. These P2E crypto games integrate blockchain technology, and their players enjoy payment in cryptocurrencies while playing.
They appeal to game players since they can be compensated in cryptos and NFTs, which can be exchanged for real money. The P2E model, on the other hand, is appealing to gaming studios since it benefits from each transaction conducted using its tokens and NFTS – all without any intermediary receiving a part of the revenues. Furthermore, P2E games are available globally and anyone can play.
Why are P2E Games a Good Investment in 2023?
Many P2E games are NFT-based and may include financial models that allow players to earn money while playing. As the popularity of NFT gaming grows, so may the economic possibilities. Several games are emerging as potential moneymakers for players, making them exciting to watch and making P2E crypto games a worthwhile investment.
What Is The Best Play-to-Earn Game?
The best play-to-earn game is, without a doubt, Lucky Block and that's why it ranks as our overall most promising P2E game. The game creates a unique ecosystem by fusing NFTs and P2E gaming.
One of the reasons why we consider Lucky Block the next big thing in the P2E gaming universe is the crypto game works by implementing daily jackpots, competitions, and other crypto giveaways
How To Invest In Lucky Block – Our Top P2E Game
Here's a step-by-step guide to purchase LBLOCK tokens
Step 1: Buy BNB from eToro
Before you can purchase LBLOCK tokens at its pre-sale website, you'd need to get BNB. BNB tokens can be purchased with fiat currency on centralized crypto exchanges and then transmitted to crypto wallets. You can deposit as little as $10 on eToro.
Sign up for eToro
First of all, you need to create an eToro account. Generally, signing up on etoro is fast and straightforward.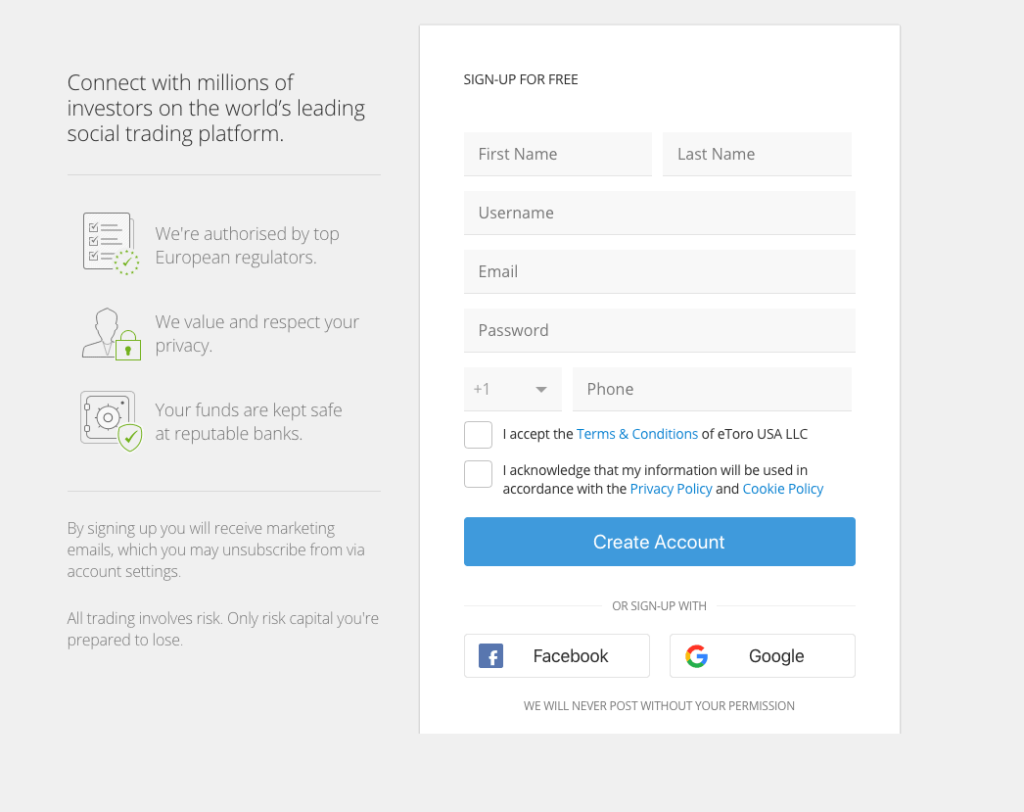 Joining eToro is as easy as clicking the 'Join Now' button. Next, you will be asked to enter your name, nationality, address, date of birth, phone number, and email address.
To sign up for eToro, simply select the "Join Now" option. You will then be prompted to provide your name, address, nationality, date of birth, phone number, and email address.
Verify ID
eToro is regulated by the ASIC, FINRA,  CySEC, and FCA.
In order to withdraw funds from your account, you must provide identification. Consequently, the verification procedure must be completed promptly. The following two documents must be uploaded:
A passport and a driver's license
An up-to-date utility bill or bank statement
eToro will likely automatically verify your documents.
Deposit funds
The next step is to deposit the funds. The platform accepts instant deposits from PayPal, Neteller, Skrill, and debit cards with a minimum deposit of $10. You can also use bank transfer as it takes a few days to appear in your account.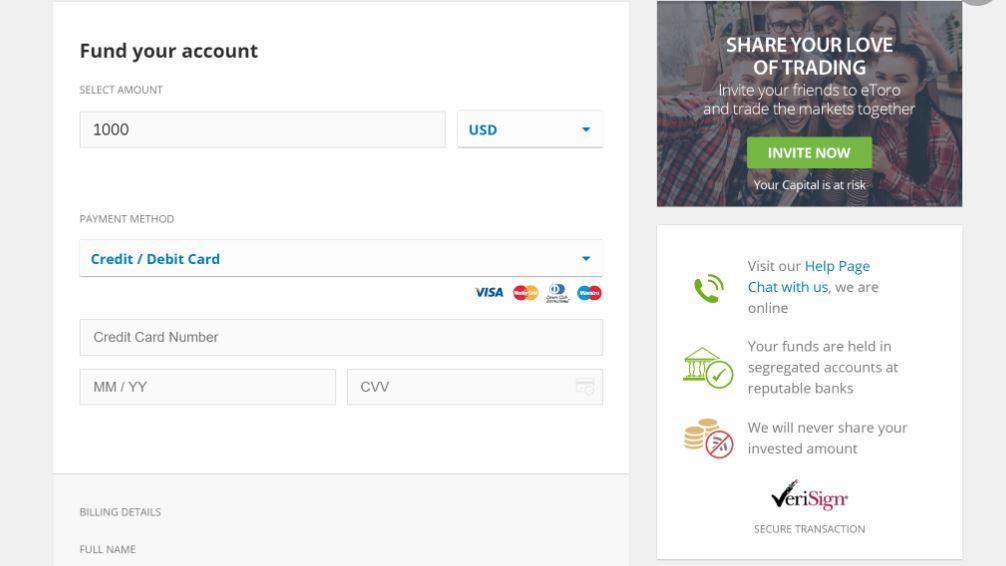 Buy BNB
A buy order is required on all cryptocurrency trading websites. You must input your stake in the field labeled 'Amount'. There is a required minimum of $10.
Click the 'Open Trade' option to buy Ethereum without a commission. Then, you can add BNB to your portfolio. The coins can then be paid out at any time without fees.
Step 2: Transfer BNB into a crypto wallet
After purchasing BNB, you should transfer your holdings to your crypto wallet.
Step 3: Connect wallet to PancakeSwap
The next step is to connect your BNB wallets (Metamask and Trust Wallet) to the PancakeSwap DEX.
Step 4: Swap BNB for LBLOCK
Under the 'From' heading, choose your cryptocurrency token. BNB will be the default selection. Regardless of the token you choose, you must have enough to commence trading. Select the Lucky Block token, for example, in the 'To' section. The quantities of the 'To' and 'From' tokens will be automatically calculated based on market conditions.
Your capital is at risk.
Promising P2E Games To Invest In – Our Conclusion
In conclusion, this article has addressed every facet of promising P2E games. It has also covered the numerous benefits P2E crypto games might offer, focusing on in-game digital currencies and distinctive NFTs.
If you're looking for one of the best P2E games to invest in 2023, keep an eye on Lucky Block. The project functions in a sweepstakes jackpot prize pool and is one the most promising P2E games in the market.
Your capital is at risk. 
FAQs
Can I earn crypto by playing games?
What games can I play to earn cryptocurrency?
What is the most profitable P2E crypto game?