How to Buy ApeCoin (APE) in 2023? – Beginner's Guide
Fact Checked
Everything you read on our site is provided by expert writers who have many years of experience in the financial markets and have written for other top financial publications. Every piece of information here is fact-checked. We sometimes use affiliate links in our content, when clicking on those we might receive a commission - at no extra cost to you. By using this website you agree to our terms and conditions and privacy policy.
Disclosure
The investing information provided is for educational purposes only. Trading platforms does not offer advisory services, nor does it recommend or advise investors to buy or sell stocks, securities or other investment vehicles. Some or all of the products displayed on this page are from partners that compensate us. It may influence the products we cover and the location of the product on the page. Nevertheless, our research and analysis is unaffected by our partners.
In the year 2022, ApeCoin is expected to be among the hottest crypto assets on the market. This ERC-20 token is backed by the same team that created the hugely successful Bored Ape Yacht Club NFT collection.
Due to this, speculative investors are showing a great deal of interest in ApeCoin. As a result, in this guide, we will show you how to buy ApeCoin using a debit card, credit card, or electronic wallet in less than five minutes.
Where is ApeCoin listed in 2023 A closer look at where to buy ApeCoin in 2023
Even though ApeCoin is one of the newest digital currencies out in the market, some of the biggest crypto exchanges in this industry had already listed the token when it became available.
This is an exceptional event in the crypto industry as it can sometimes take several months for new projects to be listed on tier one exchanges.
Nonetheless, below you will find reviews of some of the best options for purchasing ApeCoin.
1. eToro – Overall best place to buy ApeCoin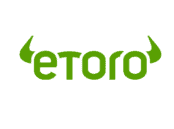 If you are looking for a safe, low-cost, and budget-friendly method of buying ApeCoin, there is nothing better than eToro. ApeCoin is a cryptocurrency that can be purchased using this popular online broker that also offers thousands of commission-free stocks and ETFs. Starting at just $10 per trade, you can buy ApeCoins.
As a result, you do not have to invest large amounts of capital into speculative projects like ApeCoin. In this way, you can gain exposure to this crypto asset risk-averse manner. However, as far as fees are concerned, eToro charges a commission of 1% in addition to the spread.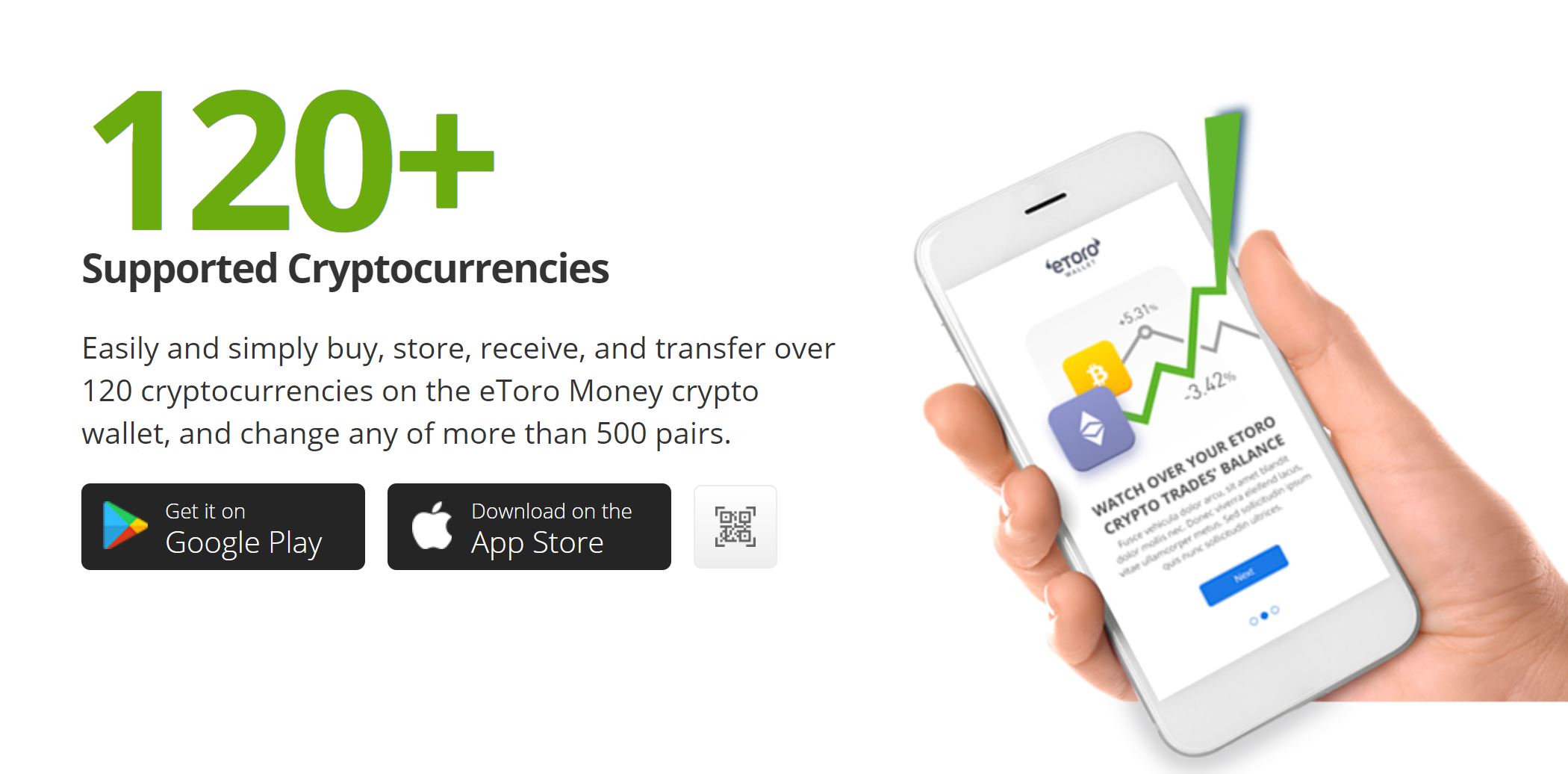 Additionally, if you are a resident of the United States, you will not have to pay any fees for depositing funds into your account. That is the case across all supported payment methods regardless of the payment method, including ACH, domestic bank wire, PayPal, Skrill, debit/credit cards, and more. It is also nice to know that to open a new eToro account; you only need to deposit $10.
A risky strategy would involve investing in just ApeCoin since you would be overexposed to an asset still in its infancy. As a result, you will be pleased to learn that eToro lists 40+ other leading digital currencies. The list includes high-cap projects like Bitcoin and Ethereum and up-and-coming decentralized coins like AAVE, UniSwap, and Decentraland.

Furthermore, eToro offers copy trading is another reason why it has attracted more than 20 million clients since it launched in 2007. That allows you to access thousands of verified eToro investors – who you can elect to copy like-for-like.
Thus, it promotes a passive day trading strategy. eToro also offers Smart Portfolios that are managed by the team. In addition, markets and sectors are tracked, such as cryptocurrencies or renewable stocks. As a part of FINRA, eToro is registered with several tier-one regulatory bodies, including the SEC.
eToro fees
| | |
| --- | --- |
| Fee | Amount |
| Crypto trading fee | Spread, 0.75% for Bitcoin |
| Inactivity fee | $10 a month after one year |
| Withdrawal fee | $5 |
Pros:
Debit/credit cards and banks transfers are accepted
Bitcoin purchases are commission-free
More than 2,400 global shares and 250 ETFs are available
Trading CFDs is also possible
A copy-trading community exists online
FCA, ASIC, and CySEC licensed
FINRA and SEC approval
Cons:
67% of retail investor accounts lose money when trading CFDs with this provider. You should consider whether you can afford to take the high risk of losing your money.
2. Crypto.com – Buy ApeCoin after making an instant and free USD deposit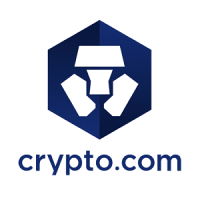 A second popular broker that lets you buy ApeCoin in the US is Crypto.com. Your ApeCoin investment can be funded through US bank transfers at this platform. Using Crypto.com, you can instantly deposit up to $50,000 per day after linking your US checking account.
Moreover, Crypto.com does not charge any deposit fees when utilizing this method of payment, which is a bonus. In contrast, the platform charges a 2.99% fee on debit and credit card purchases. Again, however, this is often waivered for new customers within 30 days of opening an account.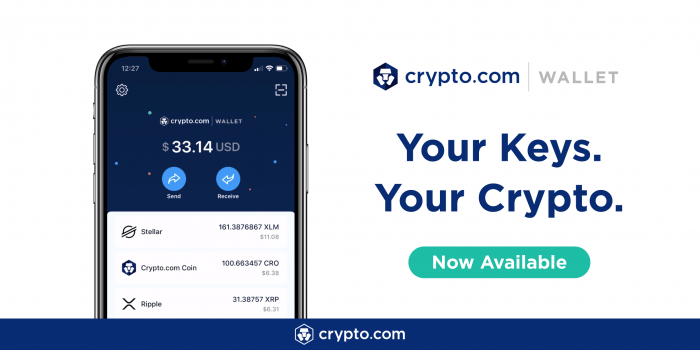 As long as you have funded your Crypto.com account with US dollars, you will be able to purchase ApeCoin at a commission rate of 0.4% per slide, either way. For example, if you purchase $1,000 worth of ApeCoin, your commission will only amount to $4. If you wish to have even lower fees, consider holding CRO tokens native to the Crypto.com website.
The fees for those who trade larger amounts are also more competitive. You might then consider diversifying into other digital currencies after buying ApeCoin on the Crypto.com platform. You will be able to choose from over 250 tokens from a wide range of projects and market capitalizations.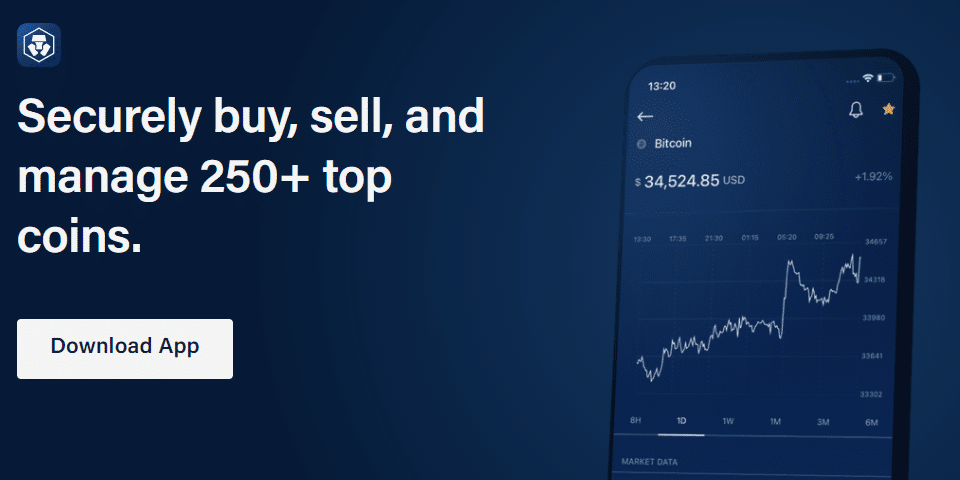 Its crypto lending service is another reason we like this exchange since it works similarly to a CD account, where you are paid interest once you deposit some crypto tokens. Similarly, your chosen lock-up period will determine the APY you receive.
While flexible crypto savings accounts pay the lowest interest rate, the best APYs are offered on a 3-month term, for instance. As well as offering interest-bearing accounts, Crypto.com also offers instant crypto loans without the need to undergo any credit checks or the need to file a credit report. That offers an opportunity to increase your crypto holdings - with a maximum LTV of 50%.
Crypto.com fees
| | |
| --- | --- |
| Fee | Amount |
| Crypto trading fee | 0.04% maker and taker fees |
| Inactivity fee | Free |
| Withdrawal fee | According to the currency withdrawn. 0.0004 for ETH |
Pros:
Supports over 250 cryptocurrencies
Staking stablecoins on the platform gives you an annual return of 14%
With the Crypto.com Visa Card, you can earn up to 8% back on your purchases
There is now an NFT marketplace
DeFi has integrated on thein multiple ways on the site
A fee structure that is transparent and competitive with discounts
Develop a cryptocurrency ecosystem
Cons:
You'll pay more if you don't use CRO
It's hard to find discounts on trading fees
Your money is at risk.
3. Binance – Top platform for experienced traders to buy ApeCoin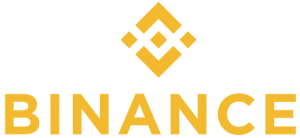 Binance is another one of the top crypto exchanges globally that decided to add ApeCoin to its list of crypto exchanges. With this platform, you will be able to trade ApeCoin against several crypto and fiat currencies; this includes the USD and the GBP, EUR, and TRY. In addition, you can also trade ApeCoin against Bitcoin and BUSD.
Whatever the trading pair you decide to speculate on, Binance will only charge you a 0.10% commission per slide, which amounts to $1 per $1,000 staked, regardless of whether it's ApeCoin or any other cryptocurrency. Also, just like Crypto.com, you can obtain lower fees if you hold BNB tokens or if you stake a larger amount of BNB.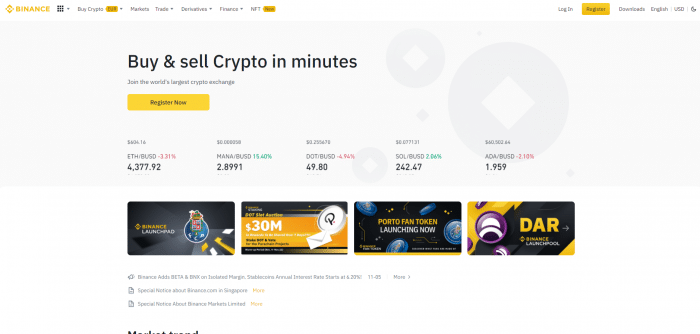 However, if you wish to buy ApeCoin instantly at Binance with a credit or debit card, you will have to pay additional fees. This costs you 4.5% in terms of transaction processing fees and a 0.5% commission on instant buys. So, if you want to buy ApeCoin using a Visa or MasterCard, you'll be better off with eToro, which does not charge you any fees if you're in the US.
The other option might be to deposit using a fee-free ACH deposit, but this can take a few days to arrive in your Binance account as available equity in your account. However, once you have purchased ApeCoin at Binance, you will have access to over 600 alternative crypto assets across 1,000 markets after purchasing ApeCoin at Binance.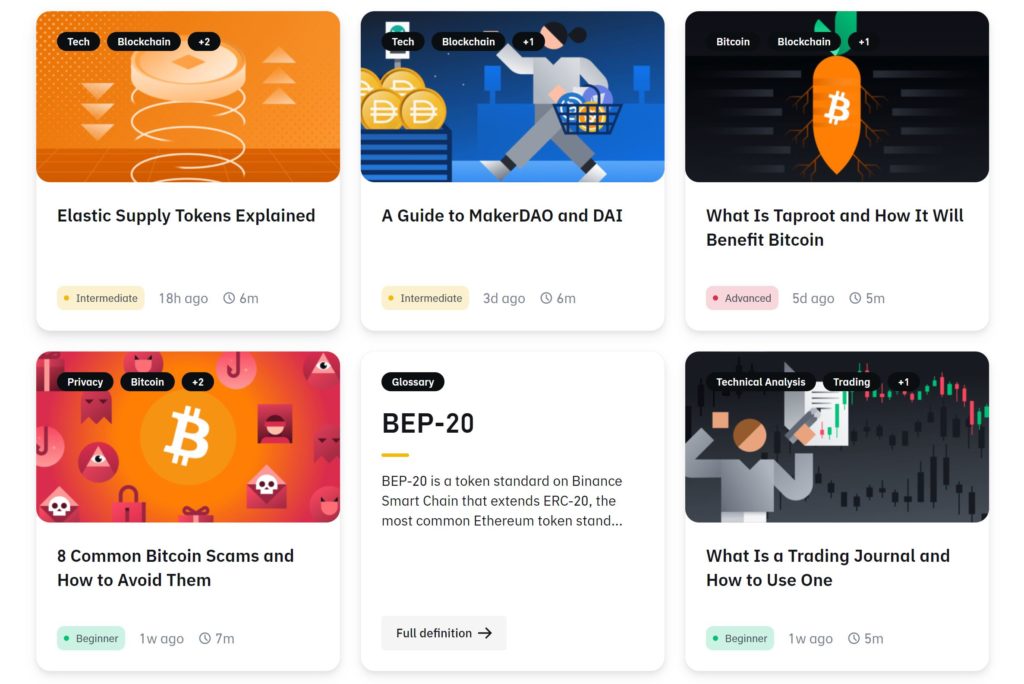 Diversification becomes a breeze when you consider no minimum trade requirement with this platform. Binance is also well known for its cryptocurrency lending services and interest-bearing accounts. There are very competitive yields on the latter side - although it will depend on the specific token and length of the lock-up period.
Binance offers traders a variety of high-level tools that make it one of the best exchanges. Several features include customizable charts, technical indicators, advanced order types, and integration with TradingView. It will be interesting to those who have experience with short-term trading and charting analysis.
Binance fees
| | |
| --- | --- |
| Fee | Amount |
| Crypto trading fee | Commission, starting from 0.1% |
| Inactivity fee | Free |
| Withdrawal fee | 0.80 EUR (SEPA bank transfer) |
Pros:
Currently, there are over 100 cryptos available
Compared to other exchanges, fees are low
Bank transfers and debit/credit cards are accepted
Cons:
Beginners shouldn't invest
There are high fees associated with credit and debit cards at the moment
Your money is at risk.
4. Coinbase – The largest crypto exchange in the US to buy ApeCoin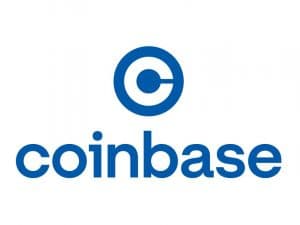 Coinbase has been operating as one of the biggest cryptocurrency exchanges in the United States since 2012. Through Coinbase, both traders and investors have the opportunity to trade and invest in the most popular cryptocurrencies with ease and convenience.
There is no doubt that Coinbase is one of the easiest places to trade cryptocurrencies because it's user-friendly and offers an easy-to-use interface. Additionally, the website's easy sign-up and investment process was specially designed for beginners to make the whole process as easy as possible.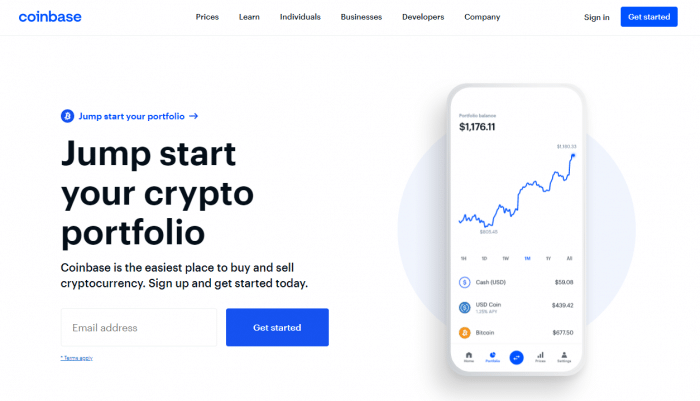 To begin trading with Coinbase, you do not have to make a minimum deposit. However, the minimum amount you will have to spend on a single cryptocurrency purchase order is $2, and of course, you could find listed the new cryptocurrency ApeCoin.
Coinbase fees
| | |
| --- | --- |
| Fee | Amount |
| Cryptocurrency trading fees | Commissions starting at 0.50% |
| Fee for inactivity | It's free |
| Fees for withdrawals | 1.49 % to an account in the U.S. |
Pros:
There is a simple interface that both new and experienced users can use.
Coinbase is one of the most liquid exchanges
Supports a wide variety of altcoins
The workplace has a low requirement for balance
Cons:
Fee schedules are very complex
Some platforms charge higher fees than others
Your money is at risk.
5. Kraken – The oldest cryptocurrency exchange to trade ApeCoin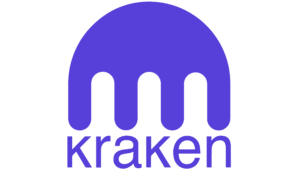 Kraken is the oldest and first cryptocurrency exchange and offers over 50 different cryptocurrencies for you to choose from. In the past ten years, Kraken has become one of the world's biggest and most popular cryptocurrency exchanges and is used by several investors for storing their crypto assets.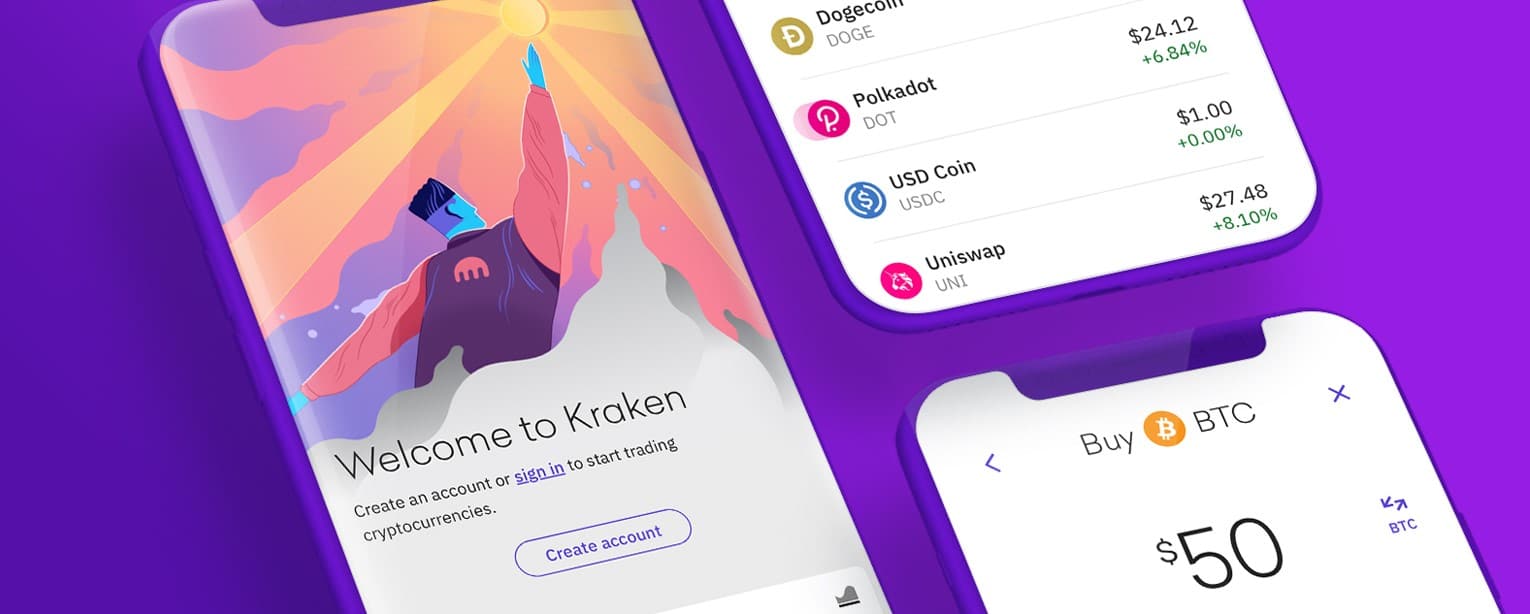 In addition to letting you invest in cryptocurrencies and pairs, Kraken also allows you to stake your cryptocurrency and earn interest from it. Also, with Kraken, you will be able to deposit as little as $10, and Kraken's customer service team is always ready to answer any questions and help you with any issues you may encounter.
Kraken fees
| | |
| --- | --- |
| Fee | Amount |
| Crypto trading fee | Commission, starting from 1% per trade for sellers. Free for buyers |
| Inactivity fee | Free |
| Withdrawal fee | According to the currency withdrawn. 0.0005 for BTC |
Pros:
Multiple technical indicators are integrated into one charting platform
A total of 66 pairs and futures are available
It is easy for beginners to understand
There is the possibility of margin trading
By staking cryptocurrency, you can earn cryptocurrency
Offer lower prices than their competitors
Cons:
Limits apply to withdrawals and deposits
There may be a short delay in a response from the service
Your money is at risk.
How to buy ApeCoin (APE) – Fee comparison
| | | | |
| --- | --- | --- | --- |
| Platform | Crypto trading fee | Inactivity fee | Withdrawal fee |
| eToro | Spread, 0.75% for Bitcoin | $10 a month after one year | $5 |
| Crypto.com | 0.04% maker and taker fees | Free | According to the currency withdrawn. 0.0004 for ETH |
| Binance | Commission, starting from 0.1% | Free | 0.80 EUR (SEPA bank transfer) |
| Coinbase | Commission, starting from 0.50% | Free | 1.49% to a US bank account |
| Kraken | Commission, starting from 1% per trade for sellers. Free for buyers | Free | According to the currency withdrawn. 0.0005 for BTC |
What is ApeCoin?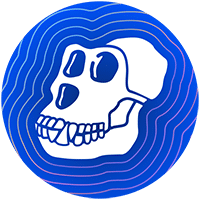 The cryptocurrency asset known as ApeCoin (APE) has been developed based on the Ethereum blockchain - so it is an ERC-20 token. It is important to note that this project is being developed by the same team that created the hugely popular Bored Ape Yacht Club NFT collection. If you are unaware, this collection refers to 10,000 unique drawings by the National Film Theater, some of which have since sold for over a million dollars apiece.
It is also reported that many celebrities - such as Eminem, Jimmy Fallon, Justin Bieber, and Snoop Dogg have since acquired Bored Ape Yacht Club NFTs, which has increased the market value of these sorts of tokens. Therefore, it should come as no surprise that there has been so much hype and speculation surrounding the launch of ApeCoin.
ApeCoin tokens are fungible, unlike their NFT counterparts, which has to do with NFT tokens being non-fungible. Accordingly, as with the other cryptocurrencies like Bitcoin or Ethereum, each APE token is worth the same amount as the previous token. It should be noted, however, that according to CoinMarketCap, some 1 billion APE tokens have been created, and only around 28% of them are in circulation at the time of writing.
The most controversial aspect of ApeCoin is that those holding a Bored Ape Yacht Club NFT are eligible to receive 10,000 tokens for free without paying a fee. Considering the price of over $10 per ApeCoin at the time of writing, this amounts to $100,000. Then again, this still works out to be less expensive than what you would have to pay if you wanted to purchase a Bored Ape Yacht Club NFT on the open market.
As part of their NFT metaverse project 'powered by ApeCoin,' the makers of the bored ape NFT, Yuga Labs, released a new teaser trailer.
Your capital is at risk. Other fees apply. For more information, visit etoro.com/trading/fees.
Why buy ApeCoin?
ApeCoin (CRYPTO: APE), the meme token, is up again today. Approximately 6.6% of the cryptocurrency's price had increased over the past 24 hours. In addition, while Bitcoin was up roughly 1.8%, Ethereum's Ether (ETH 2.01% ) gained roughly 2.5%. These gains compounded ApeCoin's massive gains on Friday.
Today, the broader cryptocurrency market is enjoying a bullish trend, and most of the top 100 coins are up over the last 24 hours. In addition to its recent explosive gains, ApeCoin appears to be gaining from hype and price momentum.
How much does it cost to buy ApeCoin?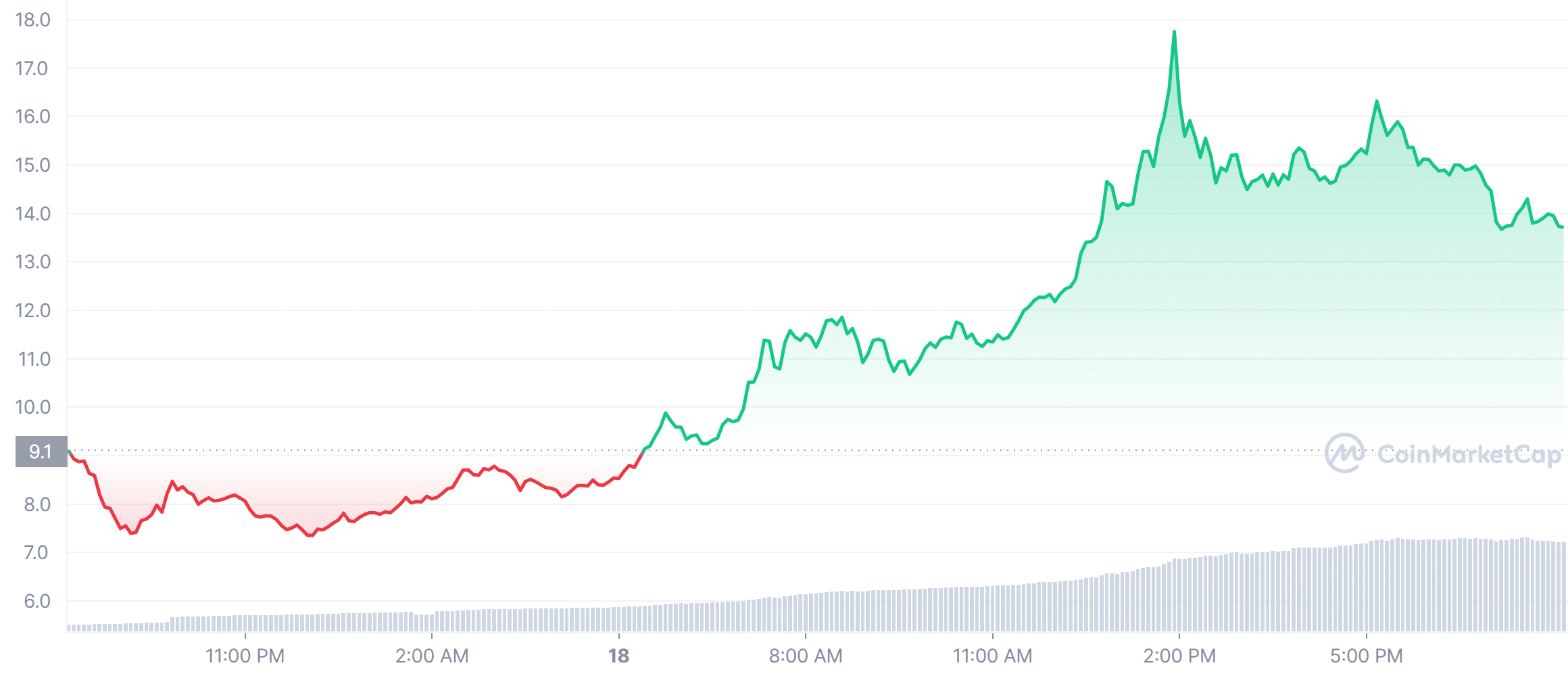 The cryptocurrency market is notoriously volatile. Smaller cryptocurrencies such as APE are subject to major price fluctuations every day. Before investing, it is therefore imperative to monitor the market each morning. APE is trading at $13.07 at the time of writing (March 24), and its market capitalization is $3,588,046,267
How to buy ApeCoin with PayPal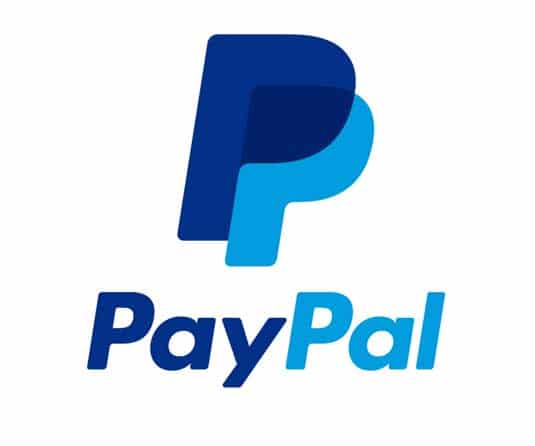 At this time, PayPal does not offer APE trading. However, you can still purchase APE with PayPal if you use a crypto broker that accepts PayPal payments.
A broker that offers this service is eToro. Then you can buy Bitcoin or ETH through the crypto exchange and trade it for APE using your PayPal balance.
How to buy ApeCoin with Bitcoin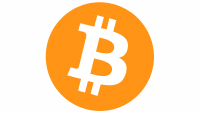 On some cryptocurrency exchanges, APE can be purchased using Bitcoin. So, instead of a bank account or credit card, you can fund your trading account with Bitcoin. You will need to link your Bitcoin wallet with your exchange account to fund your APE trade.
Buying ApeCoin safely
The first step in buying APE is to open an account with a brokerage that supports the purchase and sale of APE. Unfortunately, if you live in the US, there are few options to purchase APE directly with fiat currency. Additionally, APE is currently only available on smaller exchanges, which are more likely to be hacked.
When you decide where and how to buy APE, creating an off-chain wallet to hold your tokens is good. You can store your tokens in a cryptocurrency wallet or a physical device. There are two types of cryptocurrency wallets:
Hardware wallets, also known as cold storage wallets, are physical devices that work the same way a flash drive does. However, you must connect your hardware wallet via Bluetooth or USB to your computer to transfer tokens to an offline wallet. Hardware wallets tend to store tokens more securely, but they hold fewer types of coins and tokens.
Software wallets:
Known as "hot storage" wallets, software wallets store tokens and coins on an online account. Software wallets aren't as secure as hardware wallets, but they're free and can typically store more types of assets than hardware wallets. Therefore, new investors or those who only need to store a small amount of crypto can benefit from software wallets.
After selecting your wallet and opening your account, make your purchase. Next, discover what orders you can use to purchase APE on your broker's trading platform. You might have access to dozens of order types with your broker, which will affect the price at which you execute your order.
Your broker will fulfill your order at a price or under your specific conditions when you submit your order. Most brokers will send you an email or an in-app message when your order is complete.
Risks of buying ApeCoin
Before purchasing ApeCoin, you should consider the risks, as there is a lot of hype surrounding this digital currency that may not be sustainable.
Here are some of the main risks associated with ApeCoin investments:
It is a speculative investment
In terms of intrinsic value, Bitcoin and ApeCoin differ from each other. However, despite its subjective nature, Bitcoin has earned its reputation as the de-facto cryptocurrency and has a proven track record that spans over 13 years.
Furthermore, Bitcoin has been legitimized by many corporations and financial institutions (think Tesla and Paypal) - and the digital asset even has a regulated futures market on the Chicago Mercantile Exchange (CME).
On the other hand, ApeCoin is a brand new cryptocurrency with no track record, except that the same team backs it as the Bored Ape Yacht Club collection. Therefore, its value at this point is heavily influenced by hype and speculation.
Almost 70% of ApeCoin tokens yet to circulate
Another risk worth considering before you buy ApeCoin is that only 28% of the tokens are in circulation at the time of writing.
As the team releases new tokens into circulation, ApeCoin will lose its value on the open market.
When you consider that 72% remain outstanding, it is important to pay close attention.
Selling ApeCoin
Your tokens will appear in your wallet on the exchange if your broker can fill your order according to your specifications. There are two options here:
Store your tokens in your wallet: You should move them immediately from the exchange to your private wallet if you plan to hold them for a longer period. That increases your level of security and allows you to monitor your investment's value over time. In addition, your tokens can be converted to an intermediary currency or stablecoin once you decide to cash out.
Actively trade your tokens: You can take advantage of short-term price changes by trading daily or weekly if you become an active investor. Because of APE's volatility, you might be able to profit from day-to-day price movements with this strategy.
ApeCoin price prediction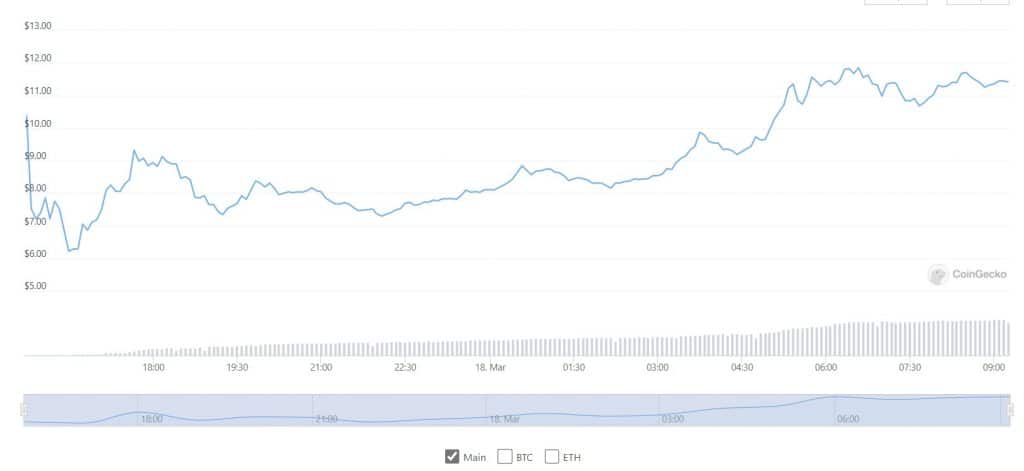 Your capital is at risk. Other fees apply. For more information, visit etoro.com/trading/fees.
As noted above, the ApeCoin price is too early to make reliable predictions. ApeCoin may experience a huge upswing in a very short time if it can replicate the success of its NFT collection.
Those celebrities holding Ape NFTs may decide to claim their 10,000 free tokens if they decide to do so. However, both ApeCoin and its NFT counterpart are subjective in value.
In other words, the value of this phenomenon is driven by speculation and hype. Thus, ApeCoin cannot be guaranteed to succeed.
As a result, you should not rely on ApeCoin price predictions you come across and instead do your research.
Best way to buy ApeCoin in 2023
Are you ready to buy ApeCoin right now?
We'll show you how to invest in ApeCoin with eToro.com, a fully regulated broker that requires a $10 minimum deposit and stake. Additionally, if you use a debit/credit card or e-wallet, USD payments are all processed instantly and free of charge.
Step 1: Open an account
You will need to register for an account with eToro since using an FCA-regulated exchange that supports USD payments. It only takes a few minutes, and you will need to provide a few personal details:
Name
Nationality
Date of Birth
Email Address
Phone Number
For verification purposes, eToro will send you a code via SMS. The first step of the registration process requires you to enter the code.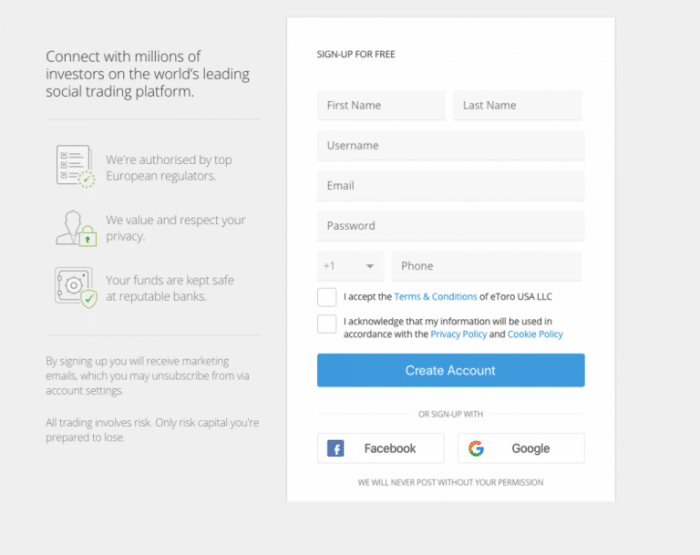 Your capital is at risk. Other fees apply. For more information, visit etoro.com/trading/fees.
Step 2: Upload ID
A government-issued ID copy and a proof of address document are required to verify your account immediately. It could be a tax bill or bank statement, for example.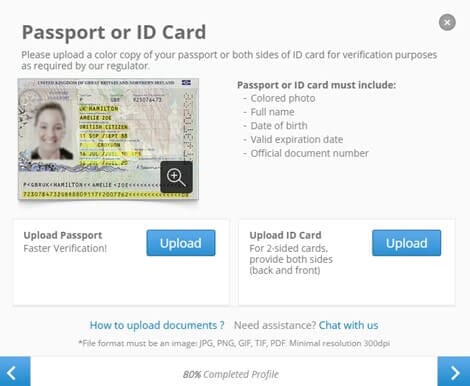 Step 3: Deposit funds
You can buy ApeCoin by depositing into your account using any of the following methods: debit or credit card, Paypal, Skrill, ACH, domestic bank wire, or any other supported payment method.
You must deposit at least $10, and there are no fees for USD payments.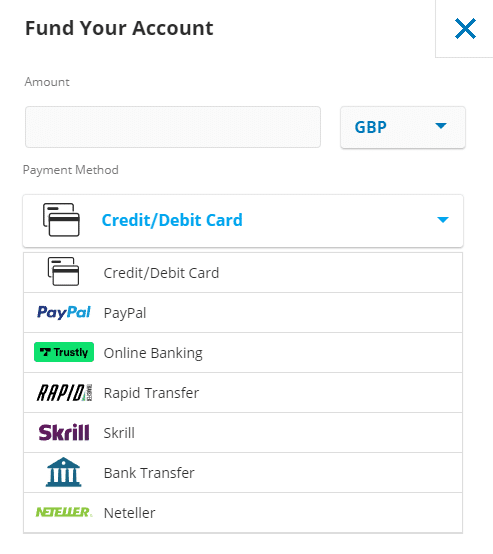 Step 4: Buy ApeCoin
Enter the amount you want to invest, and you're done. Any amount up to $10 is acceptable. You can invest in ApeCoin by clicking on the 'Open Trade' button. eToro will then execute your order in real-time.
Conclusion
ApeCoin is a speculative crypto-asset largely driven by the hype in its current form. It appears ApeCoin could have an attractive upside potential if it can replicate the success of its Bored Ape Yacht Club NFT collection. However, there is no guarantee that this will be the case, so do your own research.
ApeCoin can be purchased on eToro, a secure and regulated space. The account opening fee is $10, and you can fund your ApeCoin investment with a debit/credit card or e-wallet instantly.
eToro – Best Crypto Platform to Buy ApeCoin With 0% Commission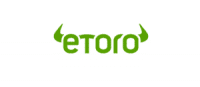 Your capital is at risk. Other fees apply. For more information, visit etoro.com/trading/fees.
FAQs
What is the market cap of ApeCoin?
Do I need a crypto wallet to buy ApeCoin?
Can I buy ApeCoin in the US?