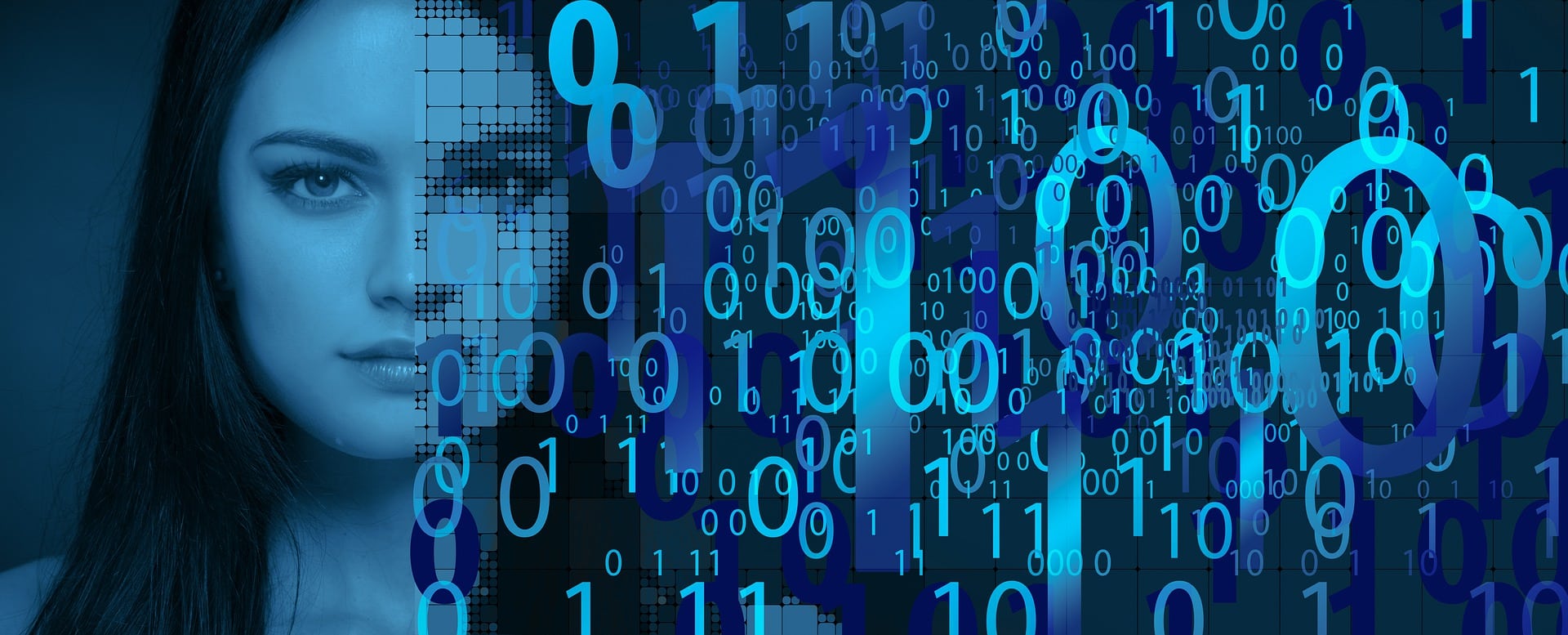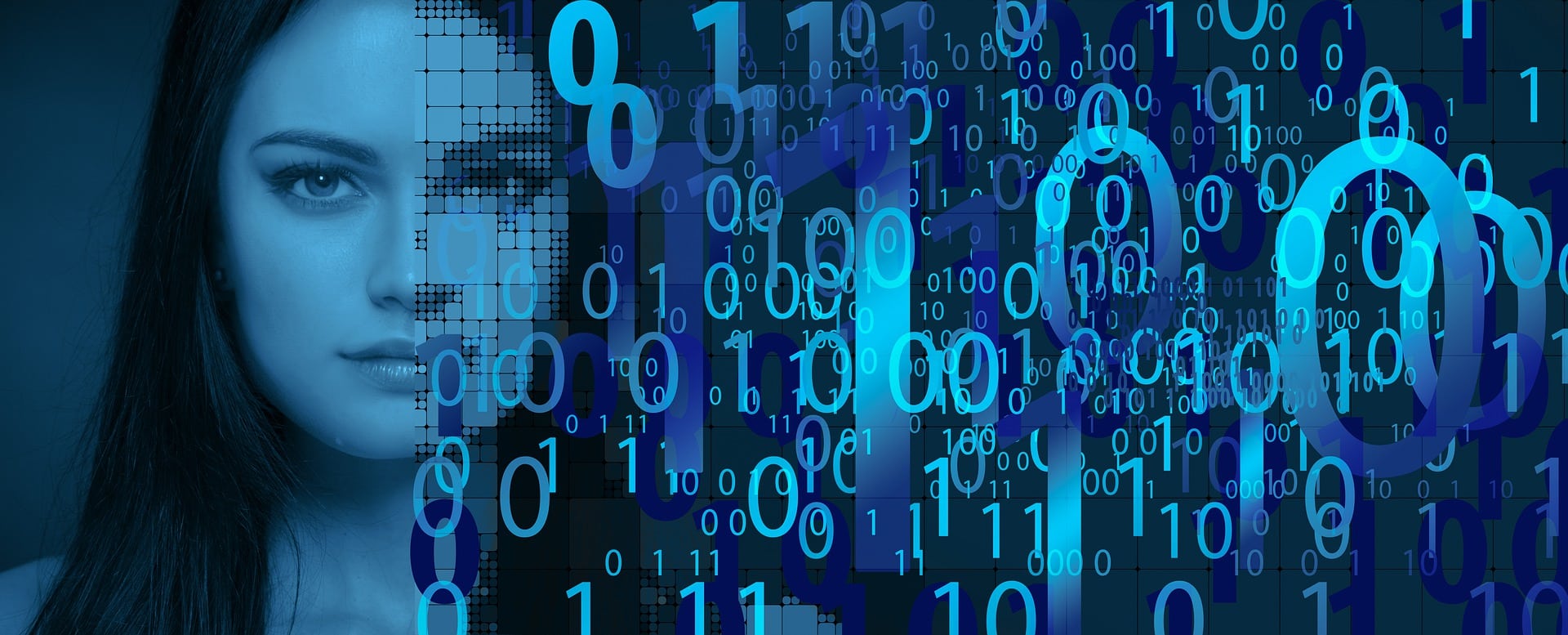 DeFi platforms have gained widespread acceptance in recent years owing to their decentralized nature and potential for high returns. This has led to an influx of investors seeking out promising DeFi platforms to invest in.
According to TradingPlatforms.com, DeFi platforms dominated Q3 '23 funding, with the exchange category leading with 38% of total investments.
The site's financial analyst, Edith Reads, comments, " DeFi platforms are the new giants controlling the crypto space. The recent rise in DeFi market investment is a good sign for the DeFi market and the larger crypto market in sight. However, looking at the figures, it's clear investors are more interested in infrastructure projects rather than user-facing applications. With this change, the future is still uncertain for these platforms."
Q3 Crypto Investments
In Q3, the crypto bear market saw a significant decline in funding amounts and deal counts, with quarterly totals just below $2.1 billion across all 297 deals. From Q2's figures, the recent Q3 development represents a 36% drop in both categories.
Out of all the crypto industries, the chain infrastructure, DeFi space, and gaming sector controlled most of the funding.
The chain infrastructure led in funding capital, controlling nearly 18% in just under 22 deals, with investors showing more interest in scaling solutions. While the DeFi space accounted for most deals, 68 in total, it came in second in terms of funding capital.
The top investors in the DeFi sector were Binance Labs, the Base Ecosystem Fund, and Polygon, which contributed about 16 deals. 7 out of the 16 were by Binance Labs. 
Of all the deals, the DeFi market received the most from a Series A funding round for Brine. It secured nearly $17 million from the deal. Cumulatively, the DeFi space secured $210 million with an average deal size of up to $3 million in Q3.
The gaming sector was following DeFi in funding capital, raising about $250 million across 33 deals.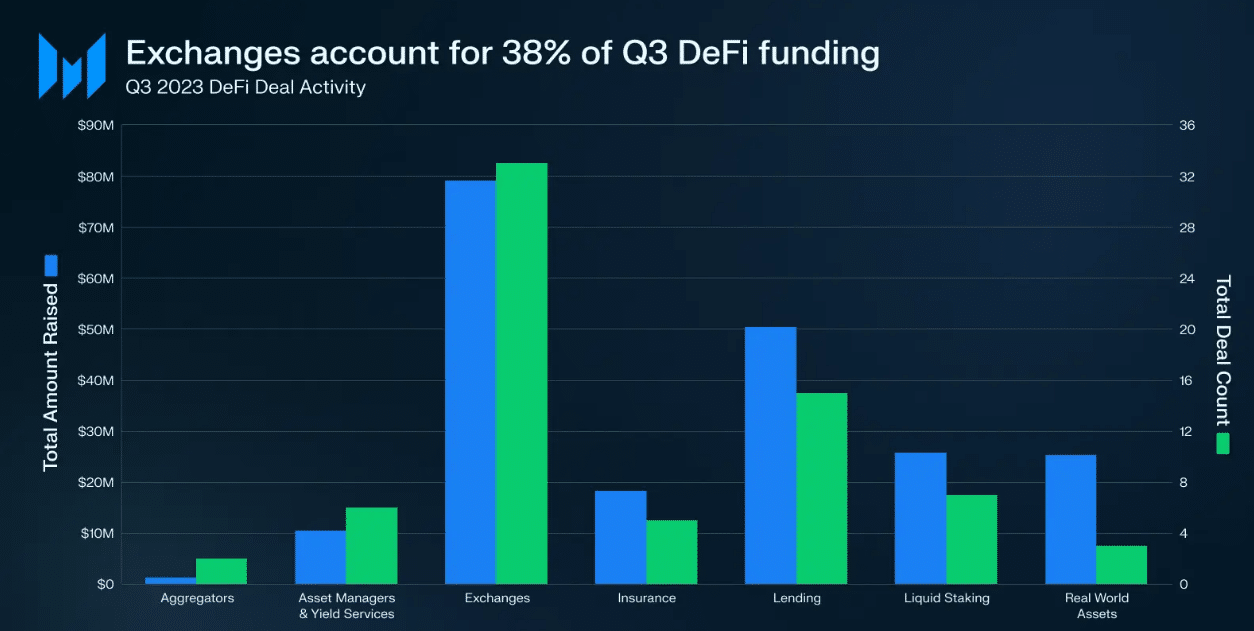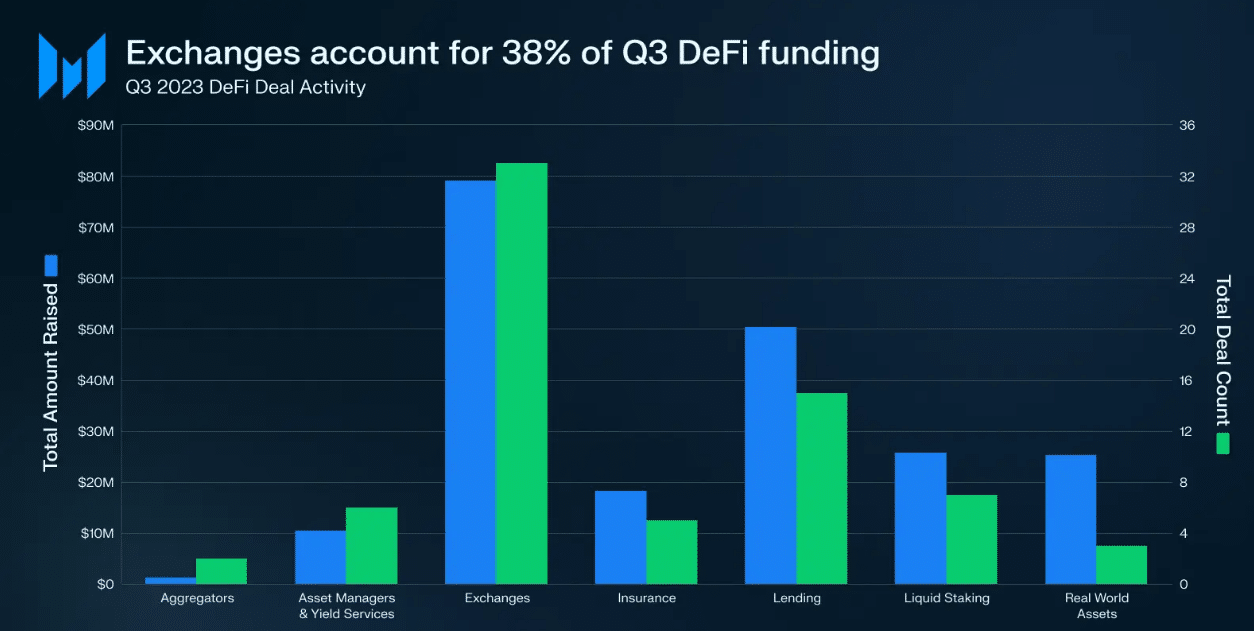 Challenges Facing DeFi Platforms 
Despite having the highest deal count and securing significant funding, the DeFi space lost money in Q3. So far, DeFi has lost about $1.3 billion in 2023, $758 million in Q3 alone. Q3 saw a significant rise in attacks and exploits; approximately 166 cases were reported. 
Rug pulls dominated the case count with 78 exploits. DeFi platform Access Control lost over $319 million to just 6 rug pulls. Other DeFi platforms that fell victim to the pulls were Multichain, Mixing, and Coin Ex, which accounted for nearly 65% of total DeFi losses. 
The DeFi space will have to increase its vigilance to avoid more losses in the future. With investors showing much interest in the arena, we can expect the DeFi space to maintain its dominance in the crypto space.