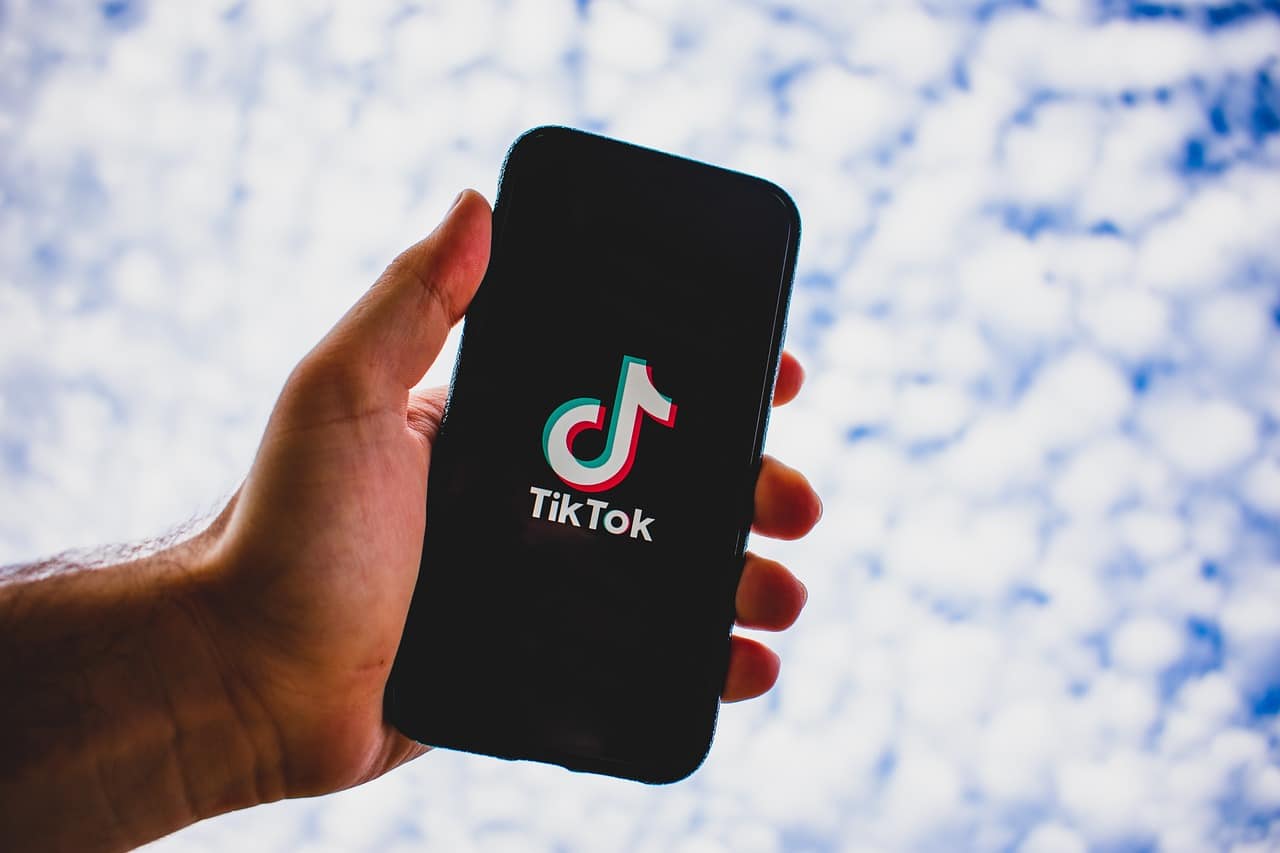 Meme coins have been gaining traction on TikTok since 2021, with the crypto hashtag (#memecoin) reaching an all-time high (ATH) of 49 in January 2021. However, during the May 2023 meme coin rally, this interest saw a 2x increase. It peaked at 100, according to an analysis on TradingPlatforms.com.
The meme coin's rally led by projects like Dogecoin and Shiba Inu has been a major driver for crypto TikTok, creating a community of enthusiasts who have embraced the meme coins narrative as part of their everyday conversations.
The TradingPlatform's financial analyst Edith Reads comments," TikTok's level of interest in meme coins during the May 2023 rally doubled what was seen in November 2021. This suggests that crypto TikTok has become a major force on the platform, with growing acceptance and understanding of meme coins as part of the broader crypto ecosystem."
To Whom Did the TikTok Meme Coin Rally Appeal To?
According to Tiktok's data, the rally gained a massive following from GenZ, most of whom aged 18-24 years.
The meme coin rally appealed most to European audiences in Bulgaria, Norway, Estonia, Iceland, and Denmark, with interest volumes rising 4.5 to 6.4 times above the average. During this rally, TikTok saw 33 million views of meme coin content, the US leading with about 6 million views, followed by the UK with 3 million views and Germany with 2 million views.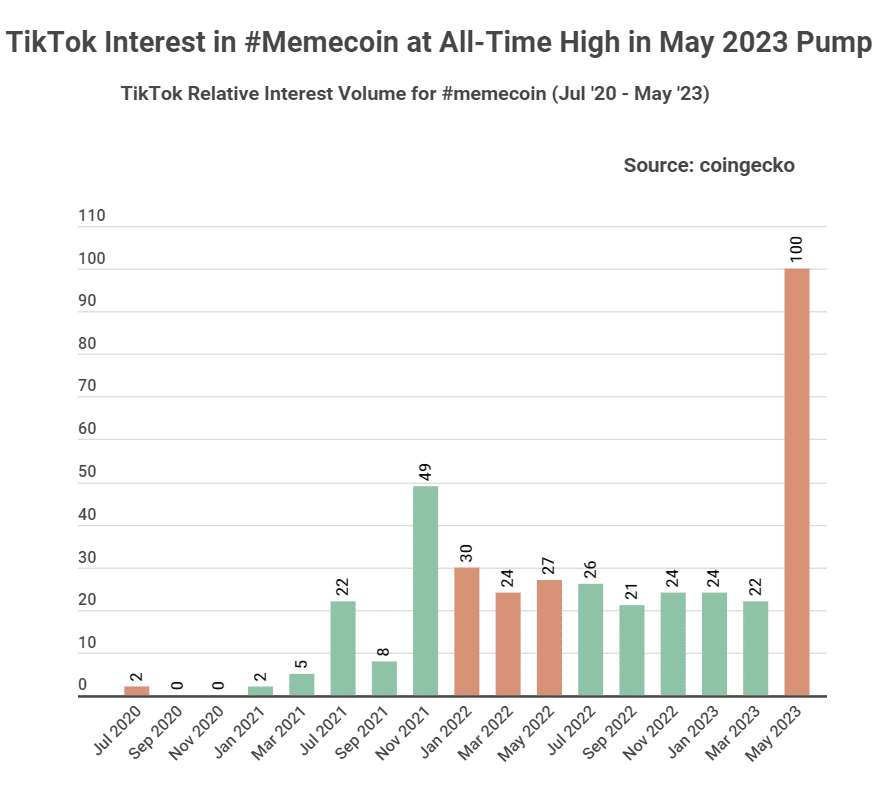 Why Meme Coins' Rally on TikTok Saw Increase in Interest Levels?
Celebrity endorsements and media coverage fueled the hype around meme coins on TikTok. Celebrities like Elon Musk, Snoop Dogg, and Mark Cuban have publicly endorsed Dogecoin. Elon Musk has even authorized Dogecoin payments at SpaceX and Tesla. Media outlets like Twitch have also been quick to cover the rise of meme coins, creating a buzz around them.
With the economic recession, people have been obliged to explore more investment opportunities to save themselves from financial pains. With their low entry barriers and potential high-end returns, Meme coins have caught the attention of many, prompting more people to invest in them.
Meme coins have gained popularity and are now a go-to option for investors. However, meme coins are highly volatile and driven by hype and speculation. Thus, caution should be taken when investing in meme coins.
The popularity of meme coins on TikTok shows that more people are becoming aware of these new types of digital assets, and it will be interesting to see how this trend evolves.