The rapid growth of digital banking has given rise to a new breed of financial institutions known as challenger banks. These startups are shaking up traditional banking with innovative products and cutting-edge technology. According to TradingPlatforms.com, challenger banks are more trusted by 63% of British people with their savings than high street banks.
Edith Reads, the analyst at TradingPlatforms, spoke on the data. "Challenger banks are offering a greater range of services, from instant payments to budgeting solutions with the ability to tailor services to individual user needs. Customers are becoming more aware of their banking choices and those who opt for challenger banks tend to be younger people, who value convenience and digital experience."
Challenger Banks Are Keen on Customer Experience
High street banks have been facing increased competition from challenger banks recently. People are drawn to these new banks due to their low fees, convenience, modern design, and personal touch. Many challenger banks have a team of customer service professionals who are readily available for queries via live chat or email. This level of customer service is unmatched by traditional high-street banks.
Challenger banks offer more than just banking solutions. The new players in the banking industry are a one-stop shop for all your financial needs. From budgeting tools to investing, challenger banks provide a wide range of services tailored to each individual's needs. The user-friendly interface and convenience make these services more attractive than what traditional banks have to offer.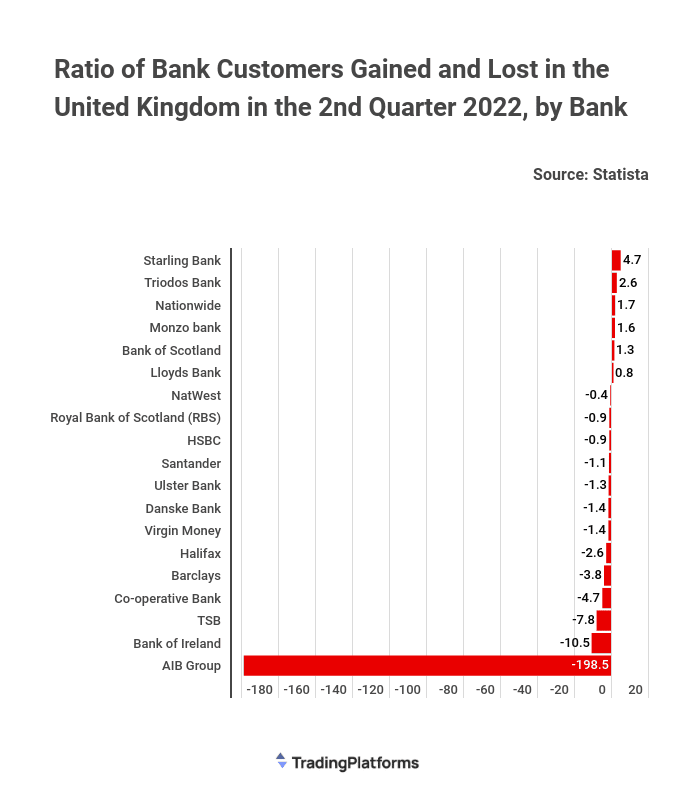 The Manageable Risks With Challenger Banks
While challenger banks offer many advantages, they also have some risks. One of the most significant risks is that they are often less regulated than traditional banks. This can make them more vulnerable to money laundering and fraud.
Another risk is that their systems may not be as robust as traditional banks. This can leave them vulnerable to hacking and data breaches. The data breach has huge effects, and most people wouldn't take chances on data privacy.
Finally, challenger banks lack physical addresses since they are online and app-based. This can be a problem if you experience complex issues with your account.
Overall, challenger banks are an excellent option for many people. However, one must be aware of the risks before switching to one.