Since its ICO debut, the Oryen Network has seen a surge in popularity. With a 200% price increase, the Oryen Network is heading upward. This meteoric rise in trading activity has coincided with an influx of new users from Decentraland, Stepn, and other popular initiatives to the platform, showing that the Oryen Network is among the leading ICOs with the highest number of unique addresses.
Oryen Network secures 200% gains
Oryen is a groundbreaking DeFi project that aims to automate staking processes. The project has created the OAT system, Oryen AutoStaking Technic, that employs SolidProof-audited smart contracts to automatically compound rebasing payouts every hour, directly in the user's wallet, forever. 
Oryen gives the most handsome passive income at 0.177% daily, or a 90% annual return (APY). The best part is those holders of ORY will continue to earn regardless of market conditions, as the returns are fixed.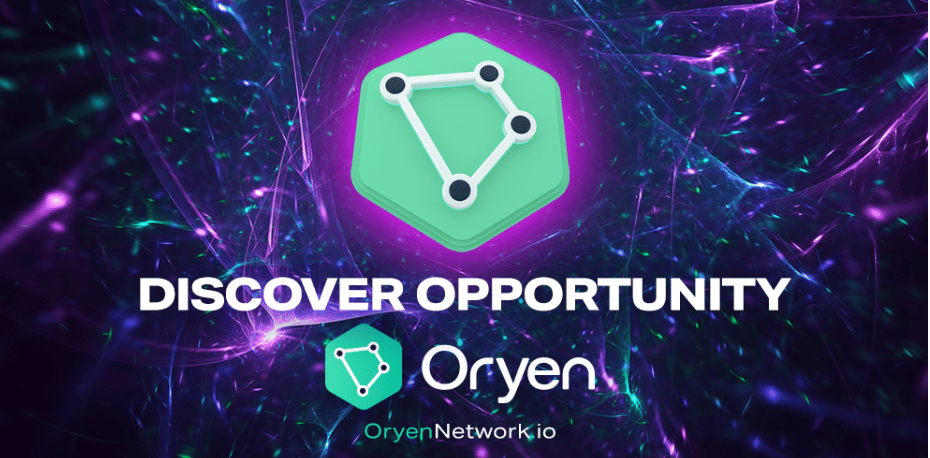 The adaptive presale strategy that Oryen employs is another win for the company. The ICO sale has been broken up into nine sections, each lasting a week and culminating in a price hike. As a result, Oryen is now 200% up from the initial value, which will continue to expand over the upcoming weeks. 
Furthermore, the absence of a vesting period distinguishes Oryen from other projects. Vesting is locking and releasing tokens at a specified time interval. At Oryen, presale investors can receive their tokens at the launch price of $0.35 and get an equal opportunity to secure their presale gains.
Only time will prove the project's true potential, but many industry watchers already consider Oryen among the most promising altcoins.
What is Decentraland?
Virtual reality (VR) 3D platform Decentraland, powered by the Ethereum blockchain, enables users to create and manage virtual properties (such as lands, avatars, identities, and virtual objects) and interact with others in the real world. 
Beginning with making an avatar, gamers may subsequently revel in the freedom to change appearance, move between locations, and earn currency in various ways and across different platforms. 
In the Decentraland Metaverse, where only 90,000 unique parcels of land are available, the desire to possess some of that property is the primary motivation for people to earn money through the platform. 
Stepn overview
Stepn is another cutting-edge venture that provides monetary incentives for physical activity through a Web3 app. Users must first purchase a sneaker NFT from the STEPN app's store, then wait 24 hours for "energy" to be replenished after depositing Solana's native SOL token into the app's in-app wallet. 
The bottom line
Oryen has taken a significant step ahead by receiving the backing of such innovative titans. Moreover, users of both Stepn and Decentraland appear to be impressed by the utility and the simplicity of staking opportunities it provides. This points to an unmistakable increasing tendency for the company, which reflects well for its future.
Learn More From Here:
Join Presale: https://presale.oryennetwork.io/register
Website: https://oryennetwork.io/