As the crypto winter slows down, enthusiasts feel summer's warmth at a distance. People might lack certainty about the summer, but the results of Ethereum in the 3rd quarter of 2022 are a pointer. According to TradingPlatforms.com, Crypto applications deployments on Ethereum are up 143% YoY in Q3'22.
Speaking on the data, TradingPlatforms specialist Edith Reads said. "Ethereum merge was a calculated move. It has seen Ethereum gain bullish characteristics from a distance, rising by 31%. Besides, the YoY increase in crypto application deployment shows that Ethereum is holding right. This is the right time to invest in cryptocurrency as the odds change."
A generally optimistic news flow supported the upward price trends of cryptocurrencies. The White House released the first-ever "complete framework" on cryptos on the regulatory front. Besides, Congress made significant advancements in the direction of meaningful stablecoin regulations. Several blockchains achieved significant technological milestones in the meanwhile.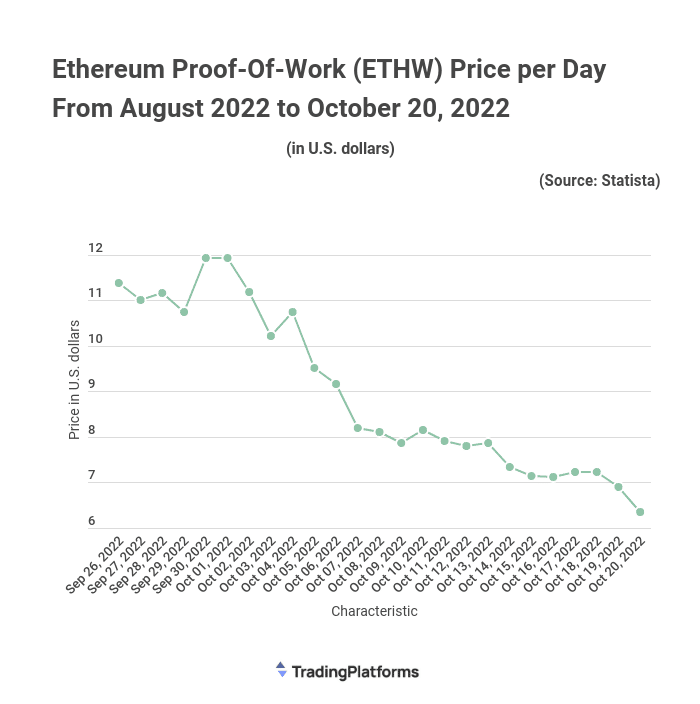 Cryptocurrencies Endure Currency Market Volatility
The positivity on cryptocurrencies is not limited to Ethereum. Other cryptos are also showing strengths against the dollar.
In Q3, the strengthened U.S. dollar outperformed every other currency on the planet. When seen from this perspective, Bitcoin fared exceptionally well.
Massive worldwide currencies and gold had a difficult third quarter. The great U.S. dollar, the major world currencies (GBP, EUR, CHF, JPY,) and the Chinese Yuan all declined by 3-8%. Additionally, gold lost 8% in U.S. dollars. Yet, Bitcoin defied the trend and increased by 3.1%.
Blockchain Has Huge Potential in Healthcare
Blockchain applies to a variety of purposes in the healthcare industry. The systems have shown the ability to lower healthcare expenses. Besides, it increases stakeholder access to information and simplifies business procedures.
The system controls the drug supply chain and facilitates the safe transfer of patient medical records. Moreover, it simplifies the transfer of patient medical records. The ledger technology assists healthcare researchers in deciphering genetic code.
Blockchain ensures that an already bloated sector reduces extravagant expenses. It offers an innovative system for gathering and sharing private information. The technology is critical in streamlining product verification and transaction settlements.