Bitcoin mining is quite draining on the power grid. For that reason, there are deliberate efforts to use other energy sources for Bitcoin mining. According to TradingPlatforms.com, 30% of the electricity used to mine BTC in August came from solar, wind, and other renewable sources.
Regarding the report, TradingPlatforms financial specialist Edith Reads said: "As the Bitcoin mining industry continues to grow, it is important that we find more sustainable ways to power these operations. Solar and wind energy are both renewable and clean, so they are a perfect fit for this purpose."
Reads went on to say that using renewable energy for Bitcoin mining could help combat climate change. "If we can reduce the carbon footprint of Bitcoin mining, it will be a big step in the fight against climate change," she said.
For the Love of the Environment
The use of renewables for Bitcoin mining is part of a wider trend in the cryptocurrency industry. Many companies are now looking to use clean energy to power their operations. This is not only good for the environment, but it also makes economic sense.
Since Norway has access to hydropower and other renewable energy sources, Bitcoin miners produce less pollution. Each watt of electricity consumed in Norway comes from a renewable source. The balance of Norway's annual power output of 157 terawatt hours (TWh) comes from wind and thermal force.
As the price of Bitcoin continues to rise, so does the electricity demand. If this trend continues, we could see an increase in the use of renewable energy for Bitcoin mining. This would be a welcome development, as it would help reduce Bitcoin's environmental impact.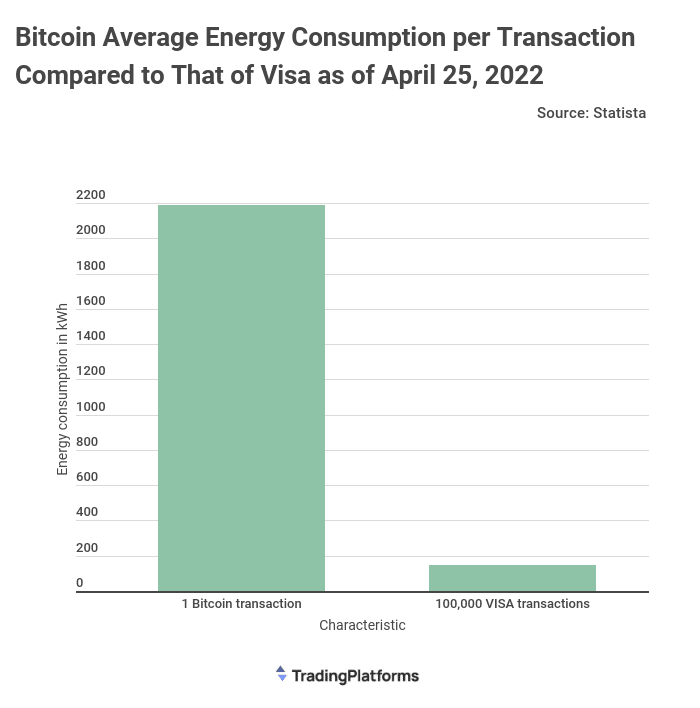 Proof-Of-Stake on the Rise
Proof-of-Stake usage is expanding. Ethereum merge is the latest entry. Despite the heated debate surrounding the topic of crypto energy usage, these statements only apply to Bitcoin miners. 
Bitcoin uses the Proof-of-Work consensus protocol to validate blocks. The PoW also preserves the reliability of the current blockchain. These discussions disregard the vast and continuously expanding range of cryptos that do not adhere to the PoW protocol. However, most cryptos choose proof-of-stake, which uses less energy.
The headlines that dominate the electricity conversation mostly neglect the complex layers that people must investigate. There is no denying that blockchain and cryptocurrencies use a lot of energy. The discussion should focus on the justification for this power usage and the energy source. While all businesses use power, including bitcoin, the benefits provided by this crypto far outweigh the costs.