This calculation appears again and again on the Internet: Anyone who would have bought Bitcoin and invested $20 in the hour of its birth would have a fortune worth millions today. Such hypothetical calculations are meant to suggest: Crypto markets offer more than classic financial investments and can help anyone get rich in no time.
Crypto bots are also fighting against this promise. These providers are also known as Bitcoin Bot or Bitcoin Trading Bot. At their core, these providers trade a cryptocurrency like Bitcoin automatically.
Here's how it works: Investors pay money to one of the providers. The provider manages the money with the crypto bot. The crypto bot is a mostly automated trading strategy. This trading strategy determines when to open and close positions. In principle, a crypto bot can earn on rising and falling prices and thus in any market situation.
Bitcoin trading bots are supposed to be based on complex algorithms that increase investors' chances of success. The algorithms are supposed to automatically detect promising market constellations and enter them immediately. The promise: With a single payment to the provider, investors earn very high returns without lifting a finger after making a deposit.
Automated Trading Systems Are an Advantage
Trading bots have been around longer than cryptocurrencies. At their core, they are automated trading systems. Such trading systems have been applied to DAX, Dow Jones, US Dollar/Euro, and many other markets for decades.
To illustrate, here is a simple case study. An algorithm might detect when a market marks a new weekly high. The developers of the algorithm assume that a new weekly high will result in further rising prices. Therefore, the crypto bot automatically detects new highs and opens a position in the trend direction.
 At the same time, the algorithm also takes care of profit-taking and loss limitations. In short, the algorithm can trade assets such as Bitcoin automatically and replace an experienced human trader.
Algorithms can offer advantages. Human traders face emotions such as fear, stress, or greed. From experience, this leads to bad decisions. Trading bots promise to eliminate these human weaknesses. 
Trading is done exclusively on the basis of completely neutral trading signals and completely without emotion. Since there is an equally predefined strategy for profit-taking and loss limitation at the same time, an optimal trading profile is achieved.
A Coinbase trading bot is active on the market 24/7. All monitoring of the market and all transactions are done automatically. Investors do not need to monitor the market or place orders.
These are the Advantages Crypto Bots Offer Investors
Crypto bots promise investors the returns of a professional trading system entirely without their own time commitment. The stake is limited to the deposit. Depending on the crypto bot, deposits start at just a few hundred dollars. Beginners can thus ideally achieve the same returns as experienced professionals and strategy developers.
Bitcoin bots can offer further advantages. If investors trade on their own, they incur the spreads and commissions of the respective exchange. These trading costs can be quite high. A Bitcoin bot can pool funds from multiple investors and trade on very favorable exchanges. This lowers transaction costs, which is favorable for returns.
Traders do not have to put all their trust in a single Bitcoin bot. It is also possible to split an amount of money earmarked for crypto trading among several strategies. This diversifies the risk to some extent.
Getting Rich with Crypto Bots: Is it Really Possible?
Trade Bitcoin automatically with an algorithm and receive the profits on a weekly basis: This is the dream come true. In fact, there are now a large number of providers that hold out the prospect of precisely this model. Where wealth is promised for a small investment, a close look is a must.
The fact is: There are a lot of shady providers. These advertise for deposits and promise the highest returns. What exactly happens to the deposits, however, is difficult to find out. The providers are rarely regulated by a supervisory authority. Often, there is not even a company headquarters within the United States or the EU. Investors are thus required to transfer money to the Cayman Islands, the Maldives or Vanuatu.
What exactly happens to the money cannot be traced from the outside. Bitcoin bot providers never disclose their trading strategy or algorithm. Reputable providers can refer to their trade secrets here. However, dubious providers can also use this discretion as an opportunity to solicit customer funds without any concept in the background.
"Elon Musk has just…"
Often, even the advertisements of crypto bots stand out as lurid and unserious. Very often the names of certain celebrities get tangled up in crypto controversies or even lies, with the most famous ones being Elon Musk, Warren Buffett, or Bill Gates. These, according to some of the slogans, would make money with the system "right now".
None of the people mentioned in these slogans are known to have traded a crypto bot in each case. The mention of the names is typically unauthorized. As a confidence-building measure, short video clips from freely accessible sources such as CNN, Bloomberg or N-TV are often found. 
The videos are introduced as proof of the effectiveness of the strategy – at least at first glance. In fact, the contributions shown are never about a specific crypto bot and at most about cryptocurrencies in general. 
Often, the posts also have nothing to do with the advertised bots at all. Their sole purpose is to have the claims made supposedly confirmed by an external reputable source. However, anyone who watches the video excerpts will be proven wrong.
Good Strategies Make Money in Any Market Situation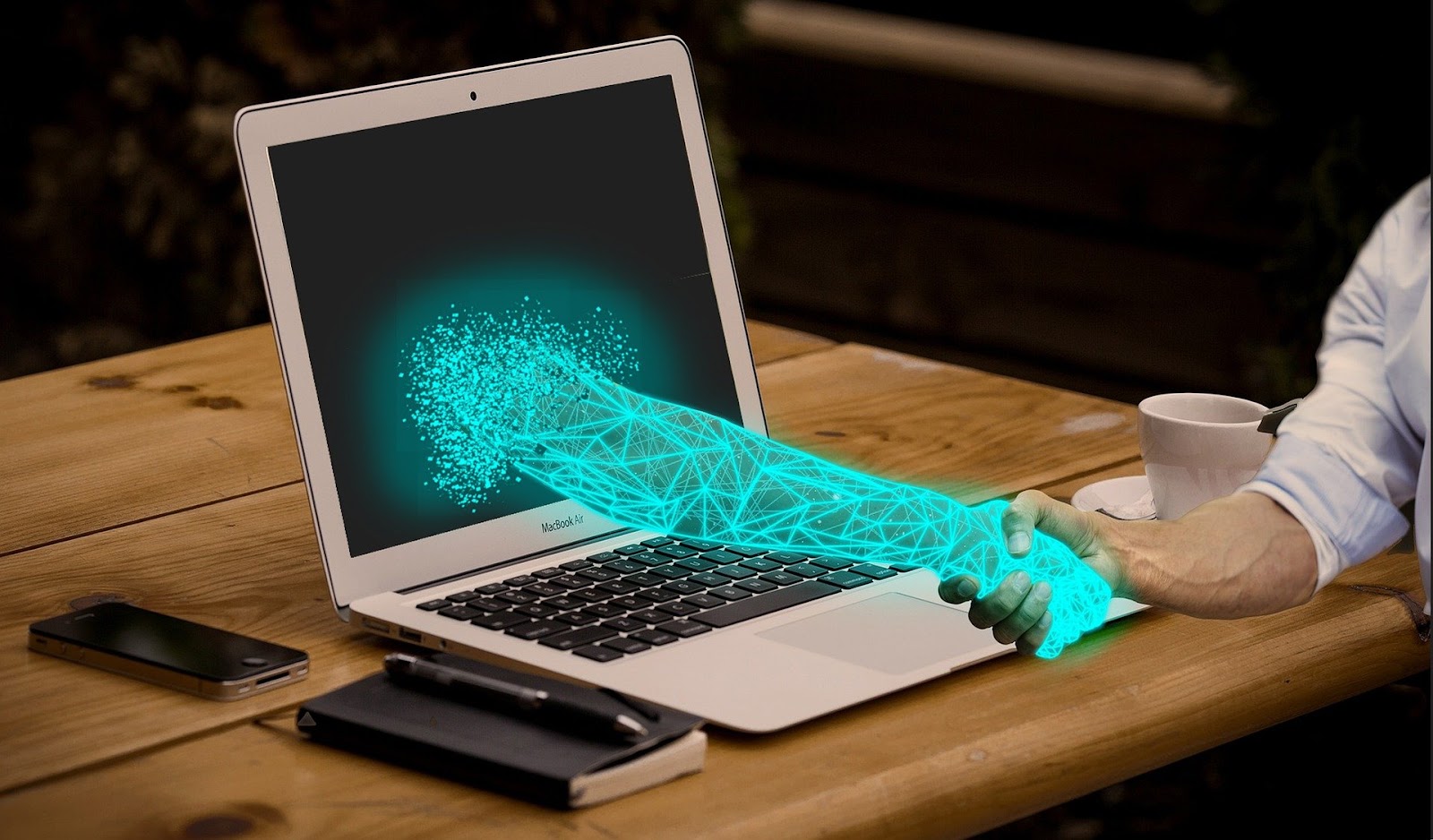 Very good automated trading strategies can make money in any market situation. This is also possible in principle with crypto bots – but never guaranteed.
Some automated trading systems achieve annual returns of 25% and more over a longer period of time. Significantly higher returns are rare exceptions. However, most trading strategies do not beat the overall market in the long run.
This means that few investors with a Bitcoin bot outperform a buy-and-hold investment in Bitcoin.
Regardless of the particular Bitcoin trading bot, the following applies: future returns are never guaranteed. No provider knows the future market trend. Past returns do not allow reliable conclusions about future returns.
In short, crypto bots are not a sure path to riches. Good strategies with reputable providers can achieve attractive returns. However, how durable these returns will be is completely uncertain. With every investment in a crypto bot comes a significant risk – up to the total loss of the invested capital.
Distinguish Rip-off from Serious Trading
Are crypto bots just rip-offs? No, that would be absurd. In fact, it is conceivable that reputable providers develop a resilient automated trading strategy and offer it as a Bitcoin bot. Then investors enter into a risky investment with the chance of a high return. There is nothing to be said against this.
Crypto bots from dubious providers are more problematic. Here it is completely unclear what happens to the funds. The funds are possibly withheld completely or only partially paid back. 
Those who want to sue the providers as investors usually have bad cards. The reasons are company headquarters abroad, opaque corporate structures, and many other imponderables.
In short, investors make an advance payment with their deposit. If a provider turns out to be dubious, the money is probably lost in whole or in part.
This Criterion Distinguishes the Good, the Bad, and the Ugly Bitcoin Bots
Serious providers have a registered office within the United States or the European Union, including an entry in the commercial register. The providers provide clearly formulated contracts on their homepage. These should include a risk notice (with reference to possible total losses).
Investors should be able to deposit money into their actual bank accounts. This money should be withdrawn by the Bitcoin Bot operator for trading purposes only and otherwise kept in these accounts.
Verifiable documentation of trading success is very important. Operators should report extensively on a daily, weekly, and monthly basis. This includes detailed documentation of all positions and profits and losses realized. The operators' books should be audited and supervised by independent third parties (for example, auditing firms, tax advisors, reputable brokers, etc.).
The remuneration of crypto bot operators should be disclosed transparently. In principle, it does not matter whether it is monthly subscription fees or profit-sharing. If the latter is the case, it should be on a high watermark basis.
Investors should be able to access their deposits at relatively short notice. Payout freezes/cancellation periods of one year or longer are not operationally necessary for active trading approaches.
Reputable operators refrain from lurid and untrue advertising. A reference to demonstrably achieved returns in the past is permissible. Promises along the lines of "1,000 USD per day" are unserious.
Conclusion: Are Crypto Bots Vulnerable?
Many well-known crypto bots on the Internet are pure marketing tricks, but basically, they just cover up the real ones that actually help investors. The idea is to refer investors interested in trading to brokers. 
In the worst case, it is about more than that: real rip-off with fraudulent intent. Therefore, the principle applies: investors should deposit money only with regulated, licensed providers to improve their trading performances and achieve better results in the long run.