BitAlpha AI Review- Key Features, Pros and Cons Revealed
Fact Checked
Everything you read on our site is provided by expert writers who have many years of experience in the financial markets and have written for other top financial publications. Every piece of information here is fact-checked. We sometimes use affiliate links in our content, when clicking on those we might receive a commission - at no extra cost to you. By using this website you agree to our terms and conditions and privacy policy.
BitAlpha AI is a new automated Bitcoin trading platform that could be used to automate the trading process. Although there is not much information available before depositing with BitAlpha AI, it appears to be a very popular provider within a growing industry trend for algorithmic Bitcoin trading tools.
As part of this BitAlpha AI review, we'll examine the platform's advertising copy, stated features, and investment strategy.
What is BitAlpha AI?
This new cryptocurrency trading platform was developed to make cryptocurrency trading easier for users. By analyzing market trends and making appropriate trades, the platform is said to generate profits.
It has been determined that Bit Alpha Limited, a company registered in the UK, is behind the platform. The company's website, however, does not contain much information about the company.
There is a free platform provided by BitAlpha AI that can be accessed through the company's website and is available for use for free. As well as a demo account, a real account is also available for users to try out the platform before they start trading real money with it.
You will need to deposit a minimum of $250 in order to be able to start trading with the BitAlpha AI software.
Based on the BitAlpha AI user reviews that can be found online, this Bitcoin trading software possesses the following features:
| | |
| --- | --- |
| What the Bit Alpha AI Trades | Bitcoin and other cryptos |
| Stated ROI | 80% |
| Fees for Trading | None |
| Minimum Deposit | $50 |
| Mobile Compatibility | None – Desktop only |
How Does BitAlpha AI Work?
BitAlpha AI analyzes market data and predicts movements of asset price prices based on historical market data.
As a result of the system, traders will be provided with signals that they can use to make profitable trades based on the signals. Traders are reported to have started using this system due to the high accuracy of the signals it provides. This is one of the main reasons why many traders have started using it in the first place.
You must register on BitAlpha AI's website and deposit some money into your account before you can start using BitAlpha AI. When you have completed this process, you will be able to access the software and start using it.
One positive thing about using this system is that it is available for free, which means that you do not need to pay anything to get started, as what you put in will be what you use to operate on the platform.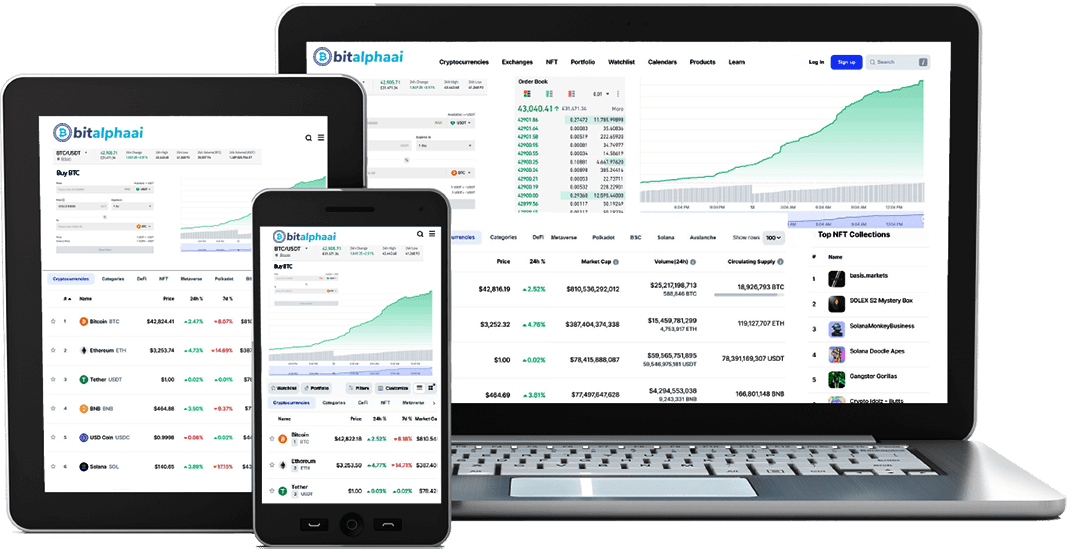 BitAlpha AI works in a very straightforward manner. For the software to make predictions, you must deposit money into your account first. Trading signals will then be provided to you. The accuracy of the signals is said to be very high, which is one of the main reasons for the system's popularity.
Your capital is at risk.
BitAlpha AI Trading Platform Key Features
Several points are raised online by BitAlpha AI customers and reviewers, and our BitAlpha AI experts found that these points are often raised:
Fees
There are no setup fees, withdrawal fees, or other hidden charges or commissions associated with Bit Alpha AI since it states that it is free to use. However, you may be charged by your payment provider for depositing or withdrawing funds into the account. The amount that you may be charged depends on the provider that you use.
BitAlpha AI also levies a small network fee for each transaction that happens when you buy Bitcoin and send it to and from your BitAlpha AI wallet, as well as a spread fee/maker and taker fee. This depends on the crypto exchange that you use to buy Bitcoin.
Automation
One of the most appealing aspects of the BitAlpha AI software is the ability to automate the trading process. Users can take advantage of advanced algorithms to trade passively throughput the day. Simply deposit funds, select the auto trader and wait for trades to be placed by the platform.
It should be noted that automated trading is VERY risky. You should always practice with a demo account before putting any real money at risk.
Demo Trading
Potential traders can use demo accounts to get a feel for their platform before they start trading with real money.
A virtual currency worth $10,000 will be given to you so that you can trade it. However, the demo account is not a real account, so any profits made while using the account will not be able to be withdrawn since this is not real money.
Minimum Deposit
You will not be able to access the BitAlpha trading tool until you deposit the minimum fund requirements. This is $250. You can choose between a variety of payments methods to make the deposit including credit card, debit card and bank transfer. The site does not accept PayPal deposits.
Security
Even though the platform is not regulated, BitAlpha AI does offer advanced security features to users so that accounts are protected. We could not find exact details of the security that is provided however we can confirm that the website is encrypted with an SSL certificate  which suggests that it is safe to use.
User Interface
Several online review sites state that BitAlpha AI is a fully automatic trading platform, meaning investors don't have to have any technical expertise to use it. Once you have registered and made a deposit, all that needs to be done is to click the live trading button to begin trading. Furthermore, a demo account allows you to familiarize yourself with the real dashboard before engaging in live trading.
Customer Support
BitAlpha AI offers phone and email support services. This means that users can contact help if they run in to any problems whilst using the platform.
However, these support options may be slow and aren't as advanced as customer service that is offered by other platforms such as eToro– which offers live chat support 24/7.
Instant Withdrawals
BitAlpha AI withdraws within minutes or hours, as it returns the original deposit method as soon as possible, i.e., the cryptocurrency asset used to deposit. In addition, there is also the option of depositing and cashing out profits through a VISA or bank account, which has a slightly longer processing time than account deposits.
Asset Variety
The BitAlpha AI can trade with a much wider variety of crypto-currencies ranging from those that are the most popular, such as Bitcoin, to those that are a bit more exotic. In addition, users can also trade foreign exchanges.
What Cryptocurrencies Are Supported by BitAlpha AI?
BTC, BCH, ETH, LTC, BTG, ZEC, DASH, ETC, ADA, MIOTA, EOS, NEO, BNB, and XRP are some of the cryptocurrencies Bit Alpha AI supports at the time of writing.
The fact that Bit Alpha AI supports cryptocurrencies whose market capitalization is large, like Bitcoin or Ethereum, is a huge advantage for investors.
BitAlpha AI Potential Success Rate
During our BitAlpha AI review, we tried to determine what the platform's claimed success rate is. We could not find one figure however, it appears to be somewhere between 80% and 85% which is fairly high.
Of course, this must be taken with a pinch of salt and it is important to understand that profits can never be guaranteed. You could lose money by trading with BitAlpha AI. It is also important to note that we have found no customer reviews to back up this claim.
Is BitAlpha AI Linked To Amazon?
There have also been some rumors that Amazon is planning to purchase BitAlpha AI currency to diversify its assets and holdings. It would be important to mention that this allegation is unfounded and that any claims linking Jeff Bezos or his company, Amazon, with BitAlpha AI should be treated with some skepticism. However, that's not to say that tech giants aren't taking notice of the software as well, as it is catching the interest of many.
Is BitAlpha AI Linked To Tesla?
As some have speculated, there is a possibility that BitAlpha AI may have some connection with the electric car company behemoth Tesla. However, there does not appear to be any concrete evidence to support BitAlpha AI's Tesla ties. Instead, it seems that the link between BitAlpha AI and Tesla is perpetuated by marketing gurus who claim Tesla has invested some of its funds into the cryptocurrency.
Is BitAlpha AI Legit or a Scam?
With so many algorithmic trading tools available, it can be difficult to determine whether a platform is legitimate or a scam. During our BitAlpha AI review, we found the online platform to be a legitimate trading tool that offers the services and tools that it claims to.
Nevertheless, we did not find any evidence to backup profit claims and there are very few customer reviews available online. BitAlpha AI appears to be trustworthy however, it is always important to be ware of risk and only deposit funds that you can afford to lose.
Before singing up to any online trading platform, you should make sure that the URL is protected with encryption. It is also wise to look out for other security features such as KYC requirements or consent forms.
BitAlpha AI is not regulated by any financial regulator. However, the website states that the platform uses advanced security to keep users safe.
How To Use BitAlpha AI
Follow these steps in order to register for a BitAlpha AI account:
Step 1: Sign up for the platform
BitAlpha AI's website requires that you create your free account by completing the form. In addition to your first and last names, you'll have to provide your email address and phone number. Then, log in again after setting up a password to secure your account. After completing this registration, the BitAlpha AI platform will instantly link you to a broker. To better understand the website, you should register a demo account before investing real money.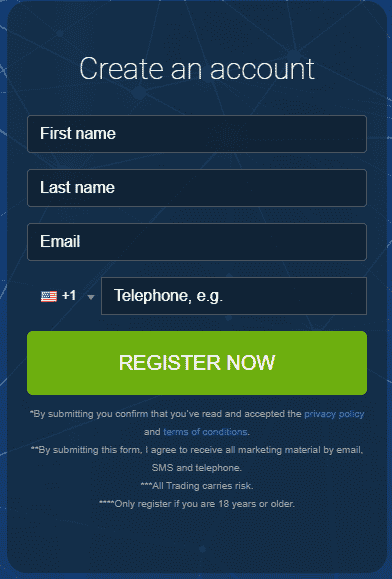 Step 2: Deposit Funds
Before using the BitAlpha AI tool to trade, you will need to deposit the minimum funds of $250. It is possible to deposit more than this however, we recommended depositing just the minimum at first before you put any more money at risk.
Users can pay with Visa, Mastercard, Discover Network and American Express. You will be able to access the platform as soon as this amount has been deposited.
Step 3: Demo Trading
BitAlpha AI offers a demo trading account, allowing you to practice different settings. As a result, you will better understand how algorithmic trading platforms work. It is highly recommended that you use the demo account when you first begin using the site. You can learn more about live trading with the demo account, which is easy to use. It allows beginners to test as many strategies as possible since it is a simulation of the real account.
Step 4: Start Trading
After practicing with the demo account, you will be able to switch to live trading and start placing real trades. The key is to conduct your own research and analysis alongside the tool so that you can confirm any trades that are placed.
BitAlpha AI Review- Our Conclusion
BitAlpha AI can be used as a legitimate tool to earn rewards by completing tasks found within their app to earn rewards. It should be noted, however, that the service is currently in the beta test stage and is only available to a small number of users.
Despite this, BitAlpha AI is a very promising tool, and we hope we will soon be able to make it available to everyone. Therefore, you should consider using BitAlpha AI if you wish to make money from trading using this software.
Investing in the stock market is a great way to make some extra money, and if you so desire, you could even become a full-time trader if you so wish. So what are you waiting for? What are you waiting for? Please take a look at this system for yourself today and see how it works for you!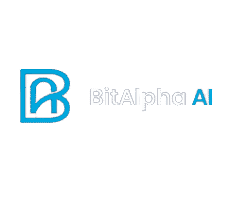 Your capital is at risk.
FAQs
Can I make money from BitAlpha AI?
How does BitAlpha AI work?
Is BitAlpha AI good for beginners?
Is BitAlpha AI supported by Amazon?