According to data presented by tradingplatforms.com, NFTs have hit an average price of $49.49K over the last 30 days. CryptoPunks accounted for over 50% of the total average price of NFTs in the top 10 over the last month.
Tradingplatforms.com's Edith Reads has shared her thoughts on the news. She notes that NFTs are still posting bullish signals due to growing adoption. She also affirms that CryptoPunks holds an important place in the NFT sphere. The project is dominant due to being a pioneer in these assets. That aspect attracts more investors due to the growing social status among their (CryptoPunks) holders.
The average price of NFTs falls over the last 30 days
Owing to the ongoing NFT craze, the average price of these assets has been impressive over the past month. The total average price of these assets stands at about $50k dollars, but two projects contribute 80% of this figure.
CyptoPunks contributed 55.5% of the total value, while the LooksRare project held 24.51%. CryptoPunks has posted a drop of 29.98% in average price from the previous month. On the other hand, the CryptoSlam project registered the most significant increase in its average price.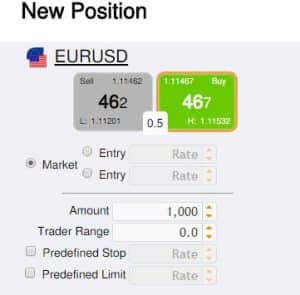 CryptoSlam has posted an increase of 613.99% over the past month taking its average price to $174,040. BloctoBay followed closely. It registered a rise of 407.15% that took its price to $2,400.
Will NFTs dominate digital investments?
Even though NFTs have posted a significant drop in price over the past month, more people are still investing in them. The decline in prices is due to the current crypto dip. It began last November and has swept across the whole crypto space.
However, the value wasted by the dip is insignificant compared to the value gained by NFTs over the past year. The assets were pretty young in 2020 as their total market capitalization stood at $100 M. This value grew significantly to over $21 B in 2021.
2021 saw even large corporations like Adidas, Ferrari, Nike, and others joining the NFT space. These multinational corporations believe that NFTs are the next frontier in revenue generation. Nike, for example, has already traded some of its latest products as NFTs.
Influential figures and athletes have also joined the NFT craze. Artists like Snoop Dogg, Shakira, Steve Aoki, and 3LAU have already confirmed holding some NFTs. Business analysts and moguls have also projected these assets to be bullish in 2022 and beyond. Per businessman Kevin O'Leary, NFTs have the potential to eclipse BTC.