Best Crypto Wallets Australia 2023– Reviewed
Fact Checked
Everything you read on our site is provided by expert writers who have many years of experience in the financial markets and have written for other top financial publications. Every piece of information here is fact-checked. We sometimes use affiliate links in our content, when clicking on those we might receive a commission - at no extra cost to you. By using this website you agree to our terms and conditions and privacy policy.
Disclosure
The investing information provided is for educational purposes only. Trading platforms does not offer advisory services, nor does it recommend or advise investors to buy or sell stocks, securities or other investment vehicles. Some or all of the products displayed on this page are from partners that compensate us. It may influence the products we cover and the location of the product on the page. Nevertheless, our research and analysis is unaffected by our partners.
Crypto wallets are essential if you own any cryptocurrency. Whether you trade pennies or mine hundreds of thousands of dollars a day, it doesn't matter. Crypto wallets are the best way to keep your crypto keys secure. But which wallets are the best?
In this article, we will discuss that question. We have conducted extensive research to identify the top crypto wallets in Australia, what they provide you, and how they keep your cryptos safe.
Best Crypto Wallets Australia- Our Top Picks
Your money is at risk.
Best Crypto Wallets Australia- A Closer Look
Now that we have identified the best crypto wallets in Australia, let's take a closer look at them:
1. MetaMask – Popular Crypto Wallet with 30 Million Active Users

The MetaMask crypto wallet is a great option for iOS and Android users. Cryptocurrency investors will likely be familiar with MetaMask, which reports over 30 million monthly active users (MAU). It is available as a mobile app or browser extension and supports the Ethereum blockchain.
By combining data from various sources, MetaMask ensures you get the best price with the lowest network fees. You are also protected against slippage by MetaMask, which spreads your orders across multiple exchanges. The wallet can accomplish this by partnering with leading protocols like Uniswap, Curve, and 1inch.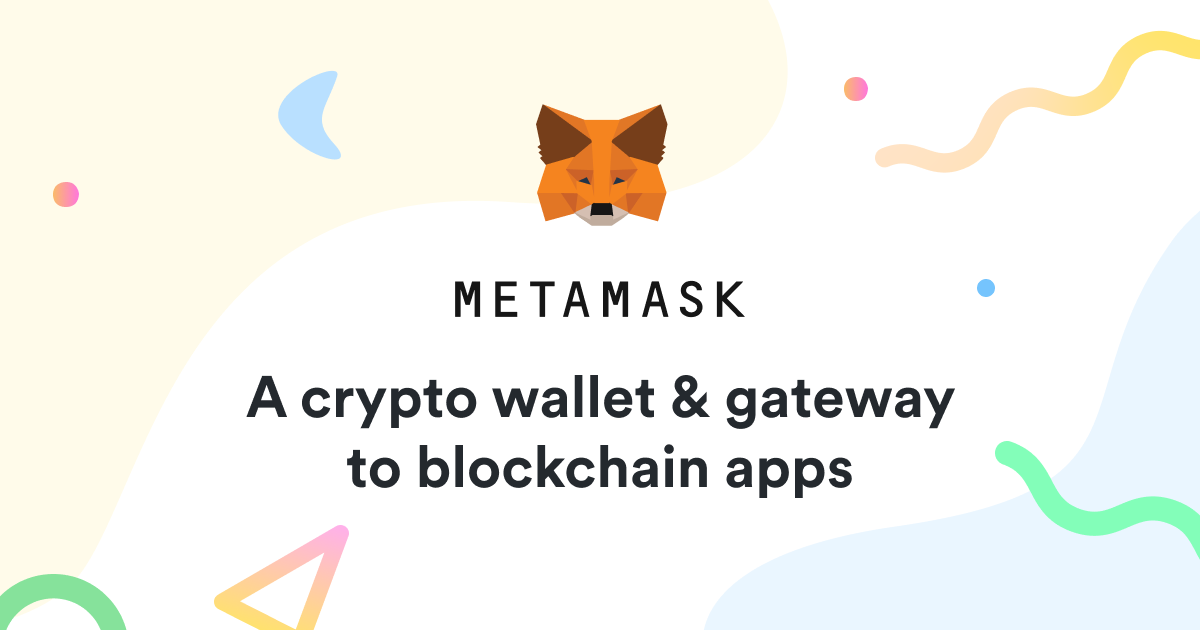 You can also buy cryptocurrency directly from MetaMask's interface, including tokens from Ethereum, Polygon, BSC, Avalanche, Fantom, and Celo. You can pay with your credit, debit card, bank transfer, or even Apple Pay/Google Pay. In addition, MetaMask ensures that your identity stays anonymous during the entire process, as it does not store payment information or provide you with control over your crypto assets.
Pros:
The software is open source and can be accessed through several browser networks.
Interface and design are easy to use and user-friendly.
Internet browser control of private keys.
It is integrated with ledger devices.
Backup of accounts automatically.
Cons:
Hot wallets pose security concerns.
Only ERC 20 and Ethereum tokens are supported.
Your money is at risk.
2. eToro – Overall Best Crypto Wallet Australia in 2022
In Australia, eToro is one of the most popular cryptocurrency brokers, not least because ASIC regulates it. You can leave your digital tokens in the eToro web wallet once you have purchased crypto with this brokerage - which requires just $10 as a minimum investment.
That is a custodial wallet, so you don't need to worry about your private keys. By contrast, eToro ensures the safety of your wallet and crypto funds. By choosing this option, you can access your digital currencies whenever you want.
You need to create a sell order to cash out your crypto investment. Furthermore, eToro offers the best crypto wallet app - which is compatible with iOS and Android devices. Wallet-to-wallet transfers allow you to send and receive crypto tokens.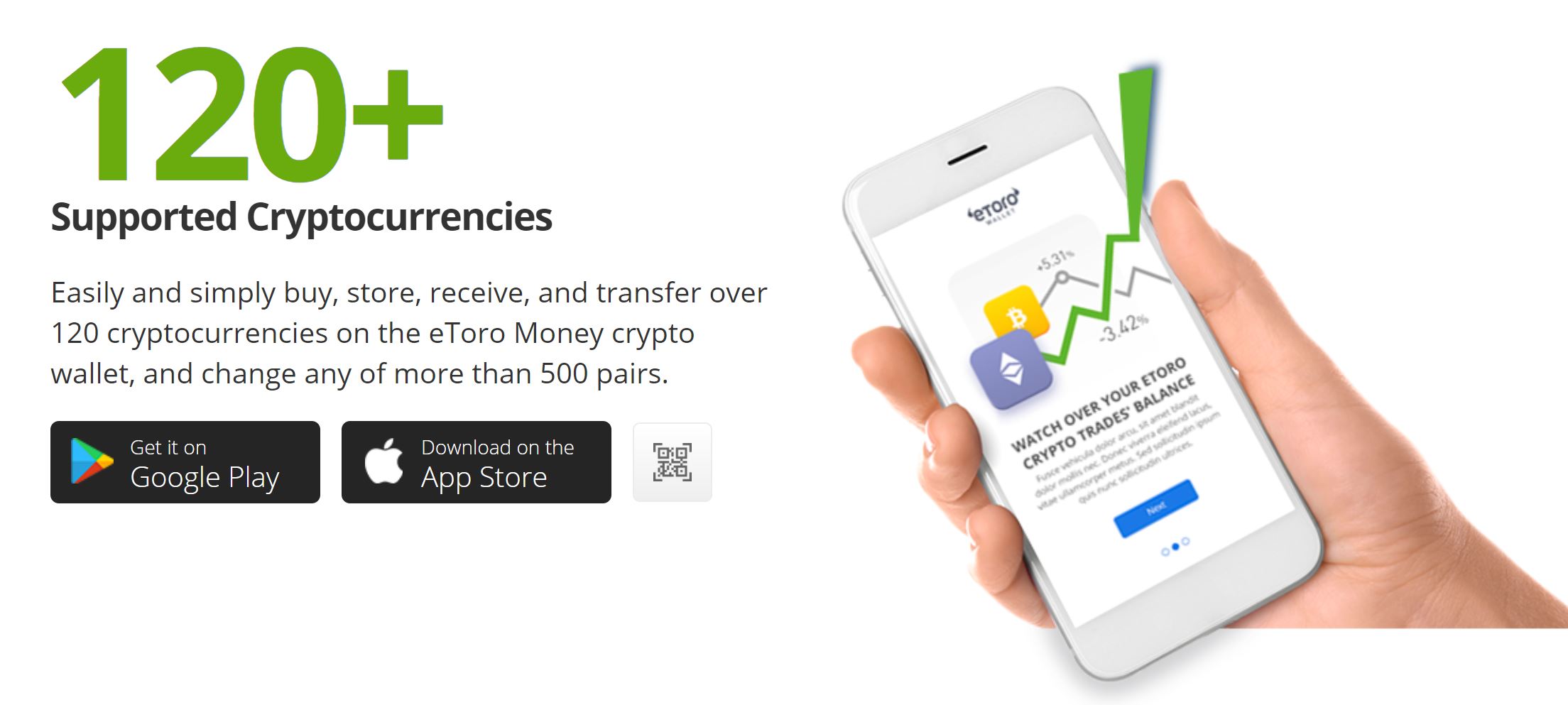 Moreover, you can swap tokens across 500+ pairs with the eToro wallet app, which also offers exchange services. For example, using the eToro app, you can swap Bitcoin for Ethereum without leaving the app. In addition, there are no fees associated with eToro's web or mobile crypto apps.
Your eToro wallet allows you to deposit funds starting at $10 if you wish to buy crypto. There is also support for debit and credit cards, PayPal, Skrill, and local bank transfers. The fee for all supported payment methods is just 0.5%. The eToro wallet also comes with copy trading tools.
Since your chosen investor will place your buy and sell orders for you, you can actively day trade crypto without doing any research. eToro supports dozens of crypto assets. EOS, Neo, and Decentraland are all included here, as well as Bitcoin, Dogecoin, and Cardano.
Pros:
ASIC-regulated
Fees are extremely low
Options for web and mobile wallets
It supports dozens of cryptocurrencies
Pay with a debit/credit card, e-wallet, or bank transfer
Tools for copy trading
Cons:
The platform might be a bit basic for advanced traders
Your money is at risk.
3. Binance – Best Wallet for Crypto Trading in Australia
Binance is the site with the most cryptocurrency in terms of sheer volume at any given time.
Binance is a secure place to keep your holdings keys, based on this information. Furthermore, you know you are never too far from other people's money.
As a result, you can easily exchange currency and grow your assets on Binance. In addition, Binance is a locus of the crypto economy, which makes buying and selling crypto easier than with any other wallet. But, of course, this depends on the fact that other people want the currency you are holding.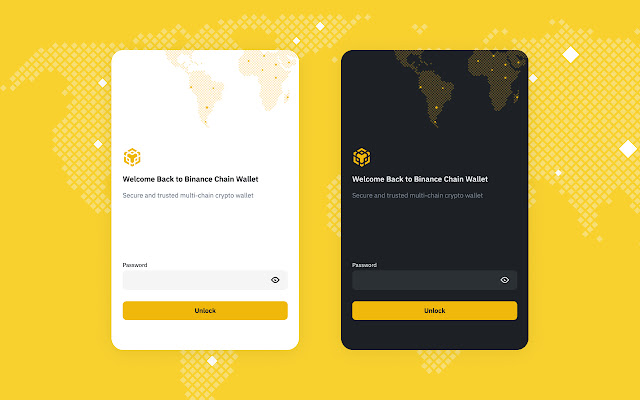 Binance doesn't hold your hand through trades, nor does it promise endless possibilities for trading like Coinbase. However, the trade size is much larger, and you have complete control over what you trade. So for big money traders, this makes it the best wallet.
The tracking tools are, of course, high-end. The trades are up to you, but Binance provides plenty of ways to gain insight into which trades are good and which are bad.
Binance is a browser-based platform, but you can also access your keys through an app. As a result, you can keep your keys behind a triple-authentication wall, whereas most browser-based crypto wallet solutions only provide double authentication.
Pros:
A web wallet and a mobile wallet are available
Over 1,000 markets with hundreds of coins
Just 0.10% commissions per slide
Deposits and withdrawals are supported in fiat money
Tools that are great for advanced traders
Among the largest crypto exchanges in terms of liquidity
Cons:
It does not support all currencies
There are few tools to assist new traders
Your money is at risk.
4. Crypto.com Wallet – Enables Users To Create Multiple Wallets
In 2016, Crypto.Com Exchange was founded in Hong Kong. The company offers cryptocurrency and payment-related products and services. In addition, Crypto.com crypto Wallet was added to the ecosystem in May 2020.
Users can store multiple crypto assets safely with the Crypto.com Wallet, a non-custodial wallet available on iOS and Android. The 12/18/24-word recovery phrase can also be used to import existing wallets.
The UI has three tabs; the first is the wallet tab, where you can receive and send cryptos. At the top, there is an Ethereum gas meter that displays the performance of the ETH network and estimates the cost of fast, average, and slow transactions. The drop-down menu next to the gas meter allows you to select different wallets.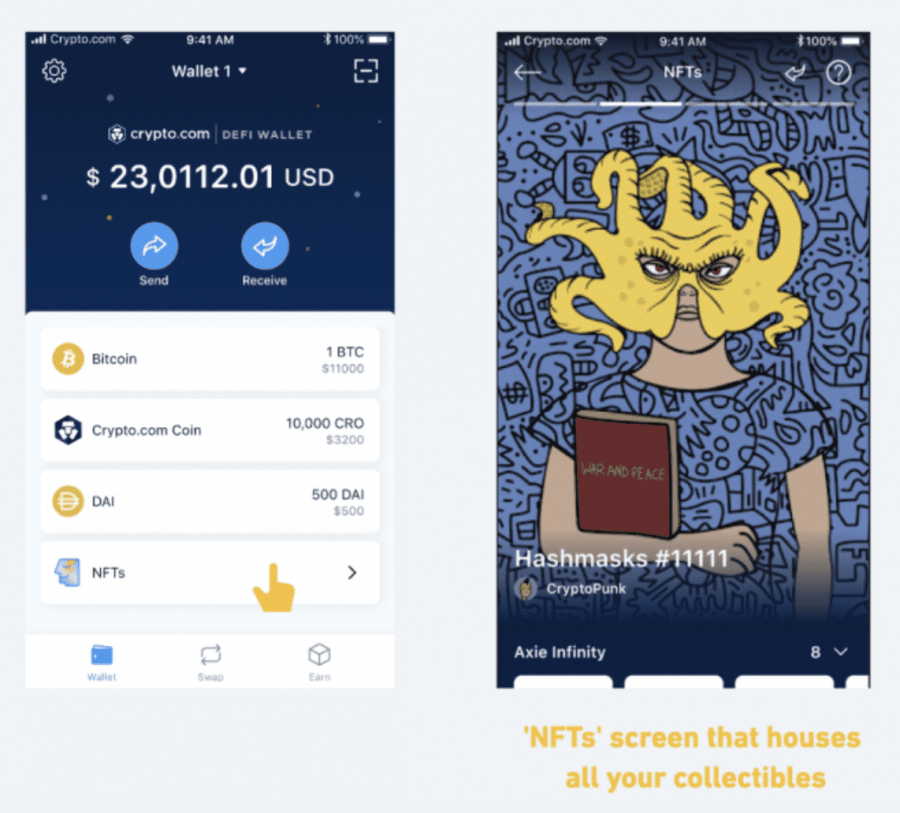 Using the DeFi Swap protocol and 1inch V3 Pathfinder, users can swap most ETH/ERC20 tokens within the wallet. However, geo-restrictions may prevent you from using the swap.
DeFi earns the third tab. Aave Lending V2, Yearn Earn V2, and Crypto.org Chain Staking allow users to earn passive income using their money. Tokens are deposited into the protocol with the highest APY upon deposit.
Pros:
From within the application, you can buy, sell, and use cryptocurrency in a variety of ways
All standard security features are included, including two-factor authentication and passcodes
The interface is simple and intuitive
Cons:
Some countries or users do not have access to the full set of features
Your money is at risk.
5. Coinbase – Best Wallet for Exchanging Currency
Coinbase is one of the most popular and widely used cryptocurrency exchange sites. With cryptocurrency exploding in 2012, Coinbase began as a crypto wallet but quickly evolved into a cryptocurrency exchange.
Every cryptocurrency you can imagine is included and can be exchanged easily.
Although Coinbase trades all cryptocurrencies, that doesn't mean it has no favorites. For example, you can track and manage your Bitcoin holdings using the site's separate wallet.
The Australian market should be aware that Coinbase does not currently allow withdrawals of Bitcoin. Because of this limitation, it cannot be considered the best wallet in Australia. However, it is still possible to exchange Bitcoin and sell it.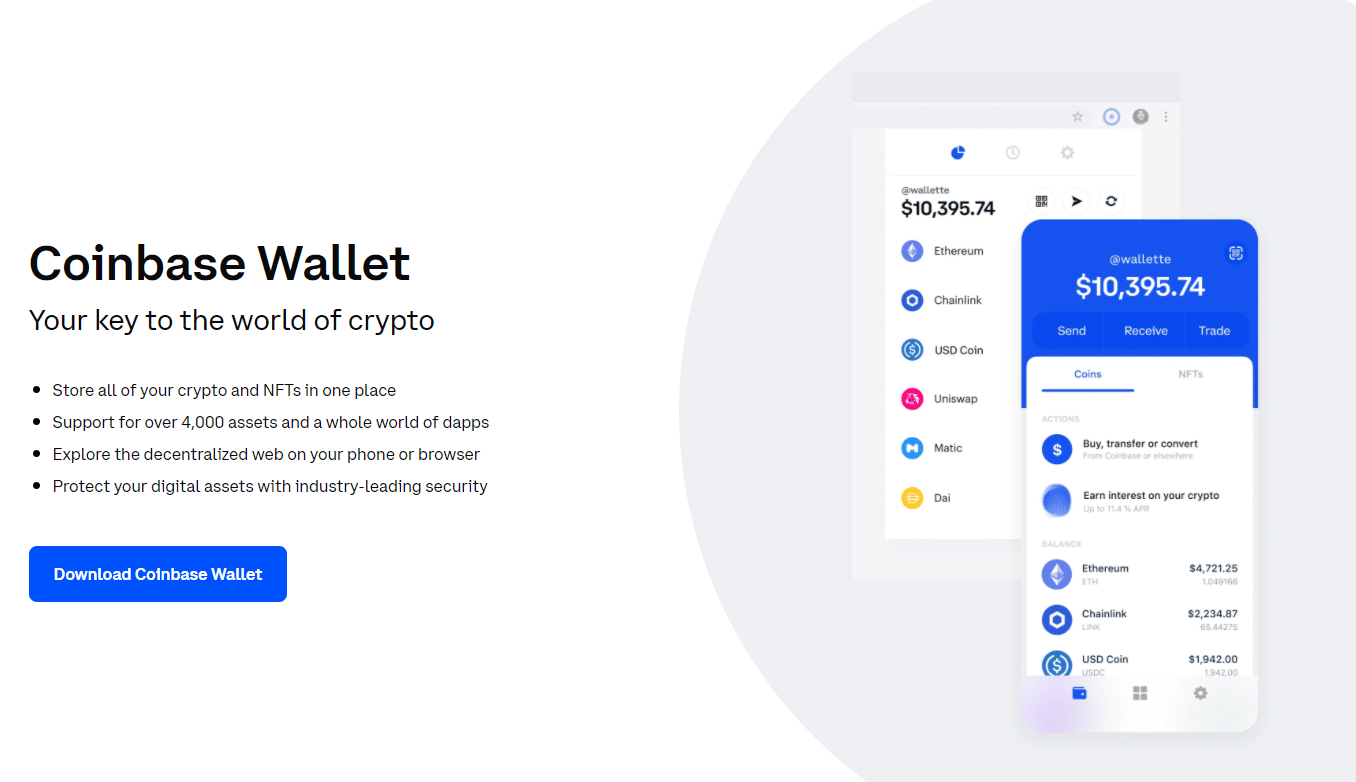 You can sell your holdings for Australian currency through Coinbase's integration with eToro. Although direct withdrawals are impossible, getting your money isn't as difficult.
Coinbase allows you to trade NFTs in addition to trading nearly every cryptocurrency ever created.
As a result of Coinbase's ability to trade in NFTs, the trading market is much more streamlined and unregulated. In addition, using NFTs, you can bridge the currency gap between you and another person by exchanging something equally valuable in both currencies.
Coinbase offers a little bit of everything, whether you want to exchange one currency for another or get rid of your currency through NFTs.
Pros:
Invests in every cryptocurrency, no matter how obscure
NFT trading
Publicly traded and trusted company
Cons:
Unregulated
Australians cannot withdraw Bitcoin
Your money is at risk.
6. Trust Wallet – Best Crypto Wallet for dApps
For iOS and Android devices, Trust Wallet is a beginner-friendly crypto wallet. Over 1 million different assets are supported, including 53 different blockchains and NFTs. You will find it hard to find a cryptocurrency you cannot add to your Trust Wallet.
Despite its apparent simplicity, trust Wallet is on the cutting edge of decentralized finance technology. With the wallet, you can stake a dozen different coins and earn an interest of up to 11% APY. MoonPay allows you to buy and sell crypto, but be aware of the exchange's 4.5% credit card fees.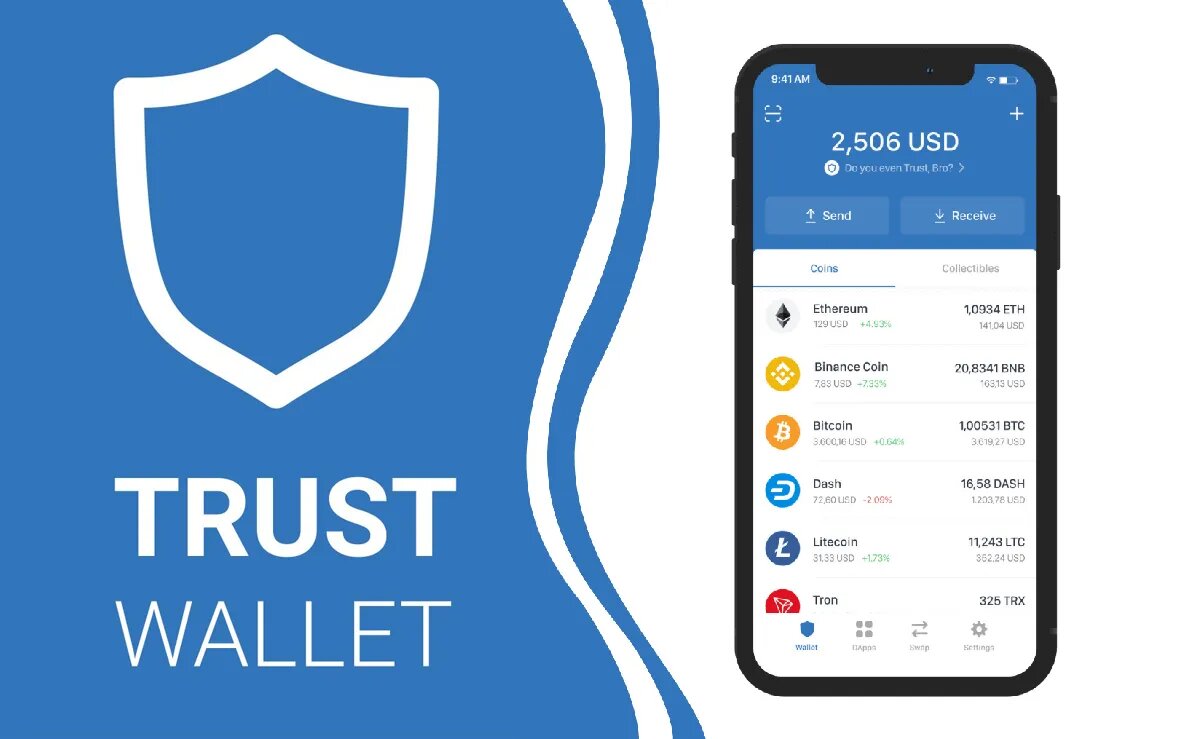 It also has a Web3 browser and an integrated dApp (decentralized app) marketplace. So you can easily connect to your favorite decentralized exchange or crypto lending platform. The wallet also supports NFT exchanges like OpenSea.
Pros:
More than 1 million crypto assets are supported
Web3 browser and dApp marketplace integrated
Get 11% APY on your stakes
It is very easy to use
Cons:
The exchange fees for MoonPay are high
Your money is at risk.
How To Use Metamask Wallet To Buy IBAT
Due to its exciting play-to-earn (P2E) features and integration with NFT, Battle Infinity is considered one of the best new crypto coins today.
This section explains how to buy the project's native token - IBAT - when it becomes available on PancakeSwap's first exchange.
Step 1: Download the Metamask browser extension or app
The MetaMask browser plugin and mobile app are both available. This section outlines the setup for using MetaMask through a browser extension and the MetaMask app for iOS.
The first step is to visit the MetaMask website and click on the 'Download' option. Afterward, MetaMask will ask you to select a web browser.

In addition to Chrome and Firefox, Edge and Brave are also supported. This tutorial uses Chrome.
Click the 'Create a Wallet' option after installing the MetaMask extension.
Your money is at risk.
Step 2: Create MetaMask Wallet
Passwords must now be entered. Again, combining upper and lower case letters, numerals, and other supported characters is best to make this as long and diversified as possible.
Now, write down your recovery phrase. Seeing your backup phrase is perhaps the most important step. There are 12 distinct words in this one-of-a-kind backup phrase.
Remotely typing these 12 words into MetaMask will give you immediate access to the wallet. Therefore, you should record your recovery phrase and store it safely and securely.
Moreover, you should never share your 12-word MetaMask recovery phrase with anyone.
Step 3: Deposit BNB from eToro to MetaMask Wallet
If you wish to buy Battle Infinity on PancakeSwap, you must first hold Binance Coin (BNB) in order to swap it for IBAT. BNB can be purchased using the best crypto exchanges, such as eToro, then transferred to a crypto wallet.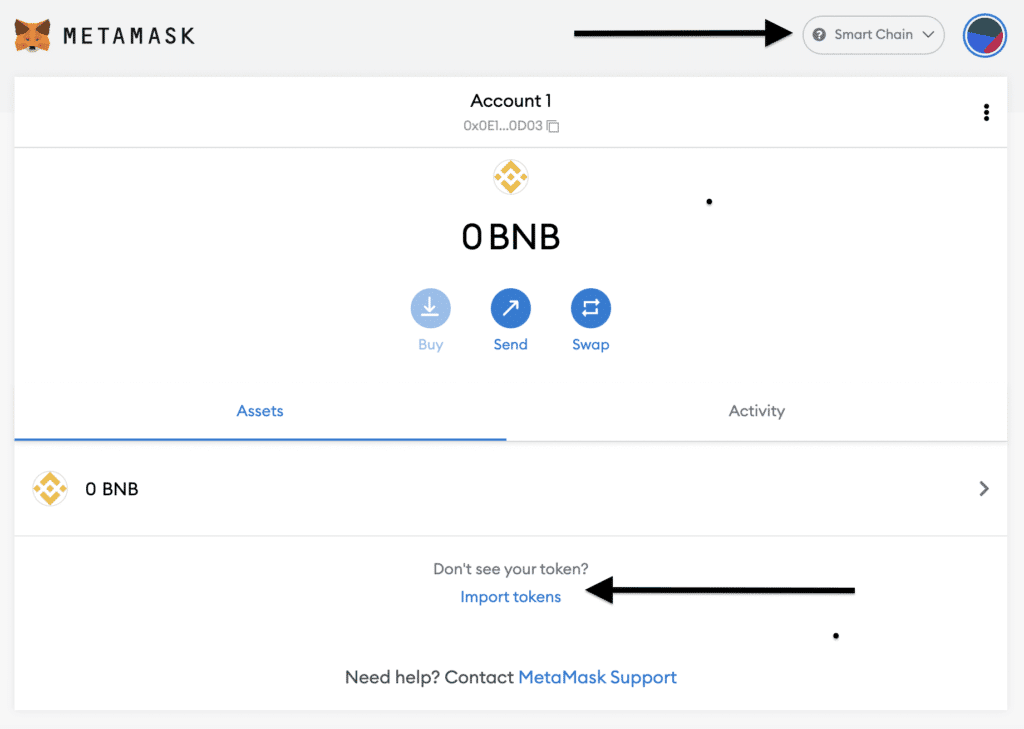 Your money is at risk.
Step 4: Connect MetaMask Wallet To PancakeSwap
PancakeSwap will list the IBAT presale shortly after the presale sells out early, much earlier than expected. You will receive updates on the official Telegram - and admins will not DM you first in crypto groups.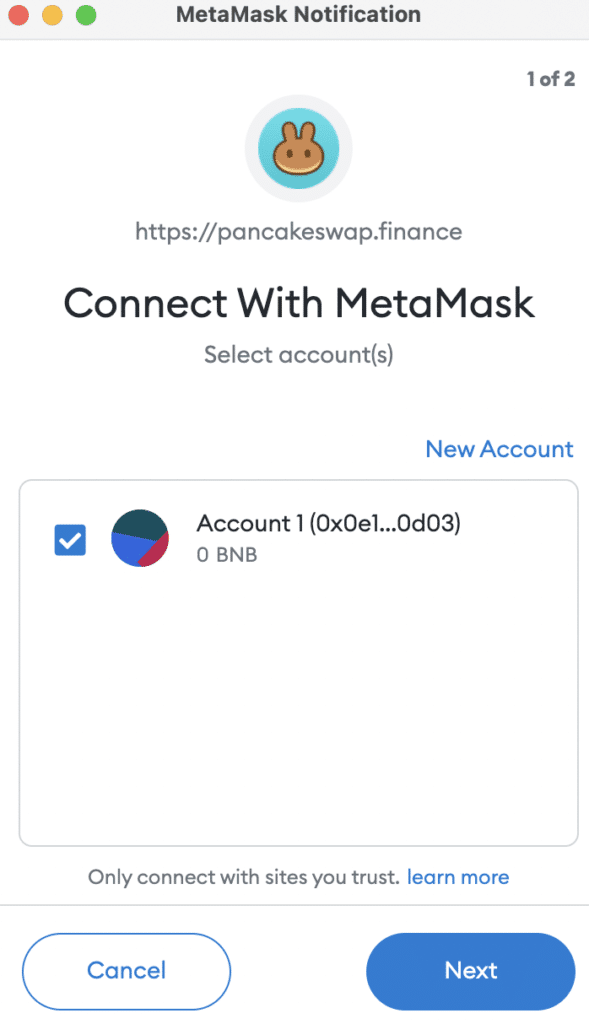 To access your IBAT holdings, you will need to manually import the token's contract address into your MetaMask wallet. You can find the unique IBAT contract address in the official Telegram group by clicking on 'Import Tokens.' Then, click 'Add Custom Token' once the fields are filled in.
Step 5: Swap BNB for IBAT
Click "Trade" from the menu at the top of the website once you have linked your wallet to Pancakeswap. For your token purchase, BNB will be automatically selected as the cryptocurrency.
The receiving money must be switched from CAKE to IBAT, however. To complete this process, click on CAKE and enter the IBAT contract address.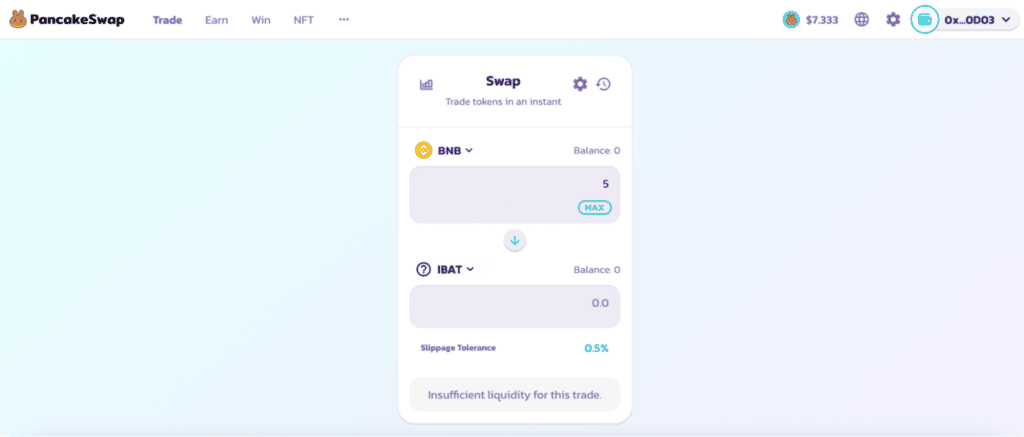 The next step is to choose how many IBAT tokens you wish to purchase. You can achieve this by entering your stake as BNB. Then, Pancakeswap will tell you how many IBAT tokens this is equivalent to based on the current market price.
The last step is to confirm your token swap. A confirmation will appear on your screen once the transaction has been successfully completed. Once this happens, the IBAT tokens should appear in your MetaMask wallet.
Your money is at risk.
Are Crypto Wallets Safe?
The crypto wallet market can be confusing when you are new to it. Therefore, it is important to keep the following factors in mind when making decisions:
Security Level
Keeping your private keys confidential is crucial, so you should prioritize the wallet's security level. Of course, hardware wallets are the most secure due to their offline nature. Many 'hot' wallets, however, also offer advanced security protocols. These include biometric authentication, two-factor authentication, and standardization protocols.
Services Offered
Many crypto wallets act as crypto banks, allowing you to store your holdings safely. Token swapping, yield farming, and staking are features of the best crypto wallets. It is even possible to browse the decentralized web with some wallets that include a built-in dApp browser.
Supported Assets
Blockchain-compatible crypto wallets will support assets dictated by the blockchain. ERC-20 and ERC-721 tokens will likely be supported by Ethereum wallets, for example. A few wallets, however, support multiple chains, allowing them to support a larger number of tokens.
Fees
Before linking your wallet to your bank account, you'll want to review its fees. The reason is that most wallets allow you to purchase cryptocurrency from within the platform's interface, whether you use a credit card, debit card, or bank transfer. Furthermore, network fees are usually associated with token transfers - although these are determined by the blockchain rather than the wallet provider.
User-Friendliness
Beginners should consider the user-friendliness of the crypto wallet before selecting a staking platform. For example, you can generate a yield immediately by swapping tokens on platforms like Binance.
Accessibility
It is also important to consider the wallet's accessibility. Hot wallets usually offer the easiest access to your holdings since they can be accessed quickly. Also, web browsers can access platforms such as Binance, which makes swapping and staking easier.
What Are The Advantages of Using A Crypto Wallet?
Buying crypto from a safe and regulated exchange like eToro does not require you to obtain a wallet. Instead, the crypto asset will be added to your main web wallet account as soon as the transaction is processed.
You must go to your portfolio to withdraw or access your coins. However, some investors in Australia may prefer to withdraw their digital tokens to a private wallet.
With a non-custodial wallet, you have full control over your crypto funds. Therefore, you are responsible for keeping your wallet safe at all times.
The main advantage of using a wallet such as MetaMask is that it is decentralized. In other words, funds kept in the wallet are protected from third party intervention and can only be accessed with private keys.
Which Crypto Wallet Is Best In Australia?
The eToro crypto wallet. There are many countries around the world where eToro Wallet is available as a mobile cryptocurrency wallet. The wallet is owned and operated by eToroX, which is part of the company's mission to expand its Blockchain-related services. eToroX is regulated by Gibraltar's Gibraltar Financial Services Commission.
You only pay for transactions or conversions when you use the mobile wallet. With eToro wallet, you can safely store digital coins and tokens while switching from one cryptocurrency to another without transferring funds. Cryptocurrencies can be purchased directly from your wallet using a debit or credit card.
ASIC, CySEC, and FCA are among the trusted governing bodies of the exchange. A regulated and trusted crypto wallet, eToro was available in 140 countries as of 2022.
| | | | | |
| --- | --- | --- | --- | --- |
| Wallet Provider | Number of Coins | Trading Fee | Fee for Sending Bitcoin | Wallet App? |
| eToro | 50+ | 1% + spread | 0.5% | Yes |
How Do I Open A Crypto Wallet In Australia?
Set up your crypto wallet with the best Bitcoin account in Australia - eToro - following the simple step-by-step guide below.
ASIC regulates this platform, so you can be sure you are using a reputable and trusted wallet service.
Step 1: Open an Account
As an ASIC-regulated crypto provider, you must create an account with eToro. Then, all we need is your name, home address, and phone number.
To verify your eToro account instantly, upload a copy of your government-issued ID. You can then buy and sell crypto with dollars if you wish.
Step 2: Download eToro Money Crypto Wallet App
Install the eToro wallet app on your device next. The eToro app is free to download for Android and iOS smartphones.
Log in with your username and password to the eToro wallet app now.
Step 3: Add Assets to Crypto Wallet
Now you can add crypto tokens to your eToro wallet. If you wish to deposit a coin, copy its wallet address and head to the source where the coins are stored - for example, a cryptocurrency exchange.
You can also buy crypto directly from the eToro app if you don't have any. With this top-rated platform, you can use Australian debit/credit cards, e-wallets like PayPal and Skrill, and local bank transfers.
Best Crypto Wallets Australia- Conclusion
Our guide compares the five best crypto wallets in Australia for 2022 based on security, user-friendliness, supported coins, and more. Additionally, we've provided a handy checklist to help you choose the right wallet.
Visit the eToro website and open an account to get started with the best Australian crypto wallet. With this service, you can not only store, send, and receive digital tokens but also purchase crypto with fiat money starting at $10.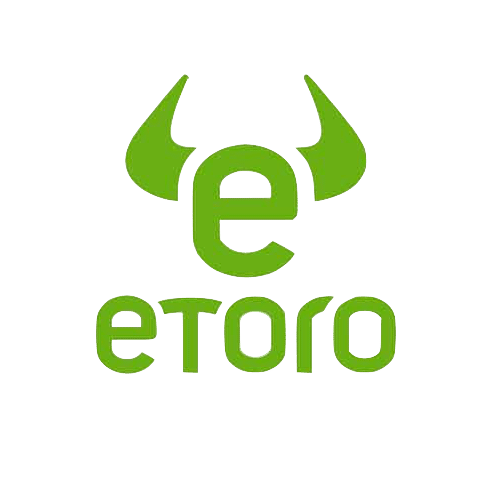 Your money is at risk.
FAQs
What is the best bitcoin wallet in Australia?
What is a good cryptocurrency wallet?
Where to find a good crypto wallet Australia?
How to open a cryptocurrency wallet?
Do I need a wallet for crypto?