How to Buy Tesla Shares in South Africa – With 0% Commission
Have you ever wondered how to buy Tesla shares without spending a fortune? Tesla has grown into much more than just a car company. The Palo Alto-based company not only manufactures electric cars but also creates energy storage systems that integrate renewable energy into homes and businesses
The following guide is for you to purchase Tesla shares and don't know where to begin. We'll explain how to buy Tesla shares in South Africa, as well as the top brokers that offer Tesla stock.
How to Buy Tesla Shares in South Africa – Quick Steps
Click 'Join Now' on Capital.com's official website. Select a username and password and enter your details.
Your Capital.com account must be verified by uploading a copy of your ID and proof of address because top financial authorities regulate Capital.com.
If you wish to start trading, you will need to deposit a minimum of $10 (about $7) to your trading account, either by a credit/debit card, a bank wire, or an e-wallet such as PayPal or Skrill.
Click on 'Trade' after typing "TSLA" into the search bar. You can purchase fractional shares of Tesla with 0% commission with a minimum investment of $10.on.
Step 1 – Choose a Stock Broker
It's important to find an online broker authorized to trade US shares of Tesla since Tesla is listed on the Nasdaq stock exchange under the ticker symbol TSLA. Currently, Tesla stock is considered one of the most over-hyped stocks in the market today, so there are many online stockbrokers in South Africa offering the shares for trade.
Due to this, you'll need an FCA-regulated broker who not only allows you to buy Tesla shares but also provides low trading commissions and a reliable trading platform. The following tables have been compiled to allow you to find the best FCA-regulated stockbrokers in South Africa so that you can find the right broker to meet your needs.
1. Capital.com – Buy Tesla Shares with a Leading CFD Broker

Capital.com is one of the largest Forex and CFD brokers operating in South Africa. The platform offers over 2,700 stock CFDs, including thousands of financial products. In addition, 15 exchanges cover 2,700 stock CFDs. You will buy and sell speculative, leveraged financial instruments when you trade CFDs. The idea is to gain exposure to the price movements of specific assets, such as stocks and indices while going long or short.
No matter what asset type you trade, Capital.com offers zero-commission trading. In addition, you will be able to benefit from market-leading spreads. Spreads are as low as 0.10 and 2.62 for some of the most popular and hottest stocks, Facebook and Tesla. The situation is similar when you consider non-trading fees as well. Capital.com does not charge deposit fees, withdrawal fees, account fees, or inactivity fees.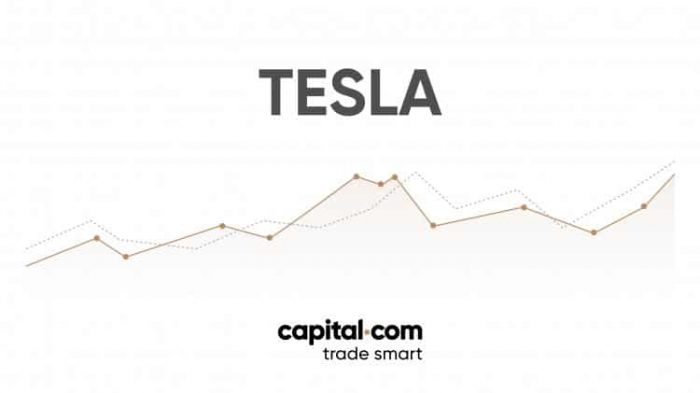 Capital.com offers free deposits and withdrawals and various payment methods, including Apple Pay and PayPal. There are only four main base currencies (USD, GBP, EUR, and AUD) and one minor currency (PLN). Funding your account is as simple as onboarding. The minimum investment you can make into your brokerage account is only $20 if you use bank wire transfers, debit cards, credit cards, and electronic wallets to fund your brokerage account.
Capital.com is one of the best FCA brokers that you can find online regarding account security and regulatory compliance. The FCA, ASIC, NBRB, and CySEC regulate this CFD trading platform. In addition, negative balance protection and investor protection schemes are also available to you.
Capital.com fees:
| | |
| --- | --- |
| Fee | Amount |
| Stock trading fee | Spread. 1.83 pips for Amazon. |
| Forex trading fee | Spread. 0.8 pips for GBP/USD. |
| Crypto trading fee | Spread. 100 pips for Bitcoin/USD. |
| Inactivity fee | Free |
| Withdrawal fee | Free |
Pros:
FCA and ASIC are among the top financial regulators
Offering commission-free real stock for traders
A user-friendly mobile app
Share CFDs are available to retail clients
Market-leading fees
Cons:
Does not support social trading
It is more suitable for experienced traders
67% of retail investor accounts lose money when trading CFDs with this provider. You should consider whether you can afford to take the high risk of losing your money.
2. Libertex – Best Broker to Trade Stock CFDs with Tight Spreads
Libertex is another excellent trading platform worth considering. Since 1997, Libertex has attracted over 2.2 million users from more than 80 countries. In addition, Libertex is regulated by CySEC, making it one of the safest stock trading platforms. Tradeable assets, such as equities and cryptocurrencies, are also supported.
There are two different fees at Libertex when you trade. First, to open a position, you must pay a transaction fee, which varies depending on the asset and the size of the trade. Second, Libertex is a CFD broker, so traders will also have to pay the spread, which is the difference between an asset's buy and sell price. Libertex's spreads are very tight, averaging between 0.1% and 0.2% on stock CFDs.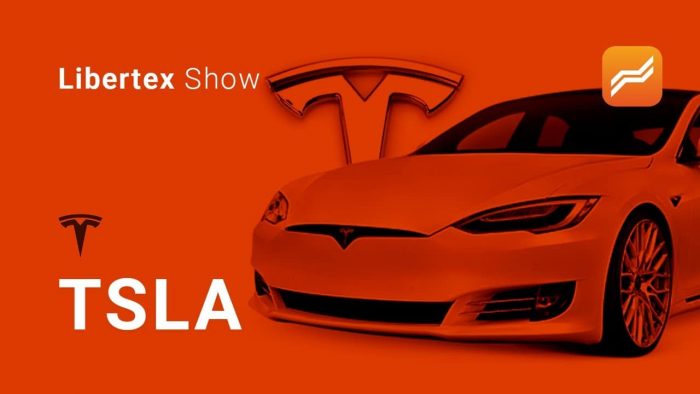 Libertex offers a €100 (£85) minimum deposit, which can be made using a credit/debit card, bank transfer, or e-wallet (such as Skrill). In addition, Libertex offers both web-based and mobile trading platforms and full functionality for MT4 and MT5. As a final benefit, Libertex's tradeable CFDs can be leveraged up to 1:30 for retail clients to enhance potential gains.
Libertex fees:
| | |
| --- | --- |
| Fee | Amount |
| Stock trading fee | Commission. 0.034% for Amazon. |
| Forex trading fee | Commission. 0.008% for GBP/USD. |
| Crypto trading fee | Commission. 1.23% for Bitcoin. |
| Inactivity fee | $5 a month after 180 days |
| Withdrawal fee | Free |
Pros:
CFD spreads are tight
Up to 1:30 leverage
You can trade a variety of assets
MT4 and MT5 are supported
Cons:
Stock CFDs are subject to commissions and spreads
Your Money Is At Risk.
3. AvaTrade – Best Stock Broker for Social Trading and Low Commissions
As a popular FX and CFD broker, AvaTrade was established in 2006 and is regulated by many financial regulators, including the Australian Securities and Investments Commission (ASIC) and the Central Bank of Ireland (CBI). Trading in Forex, CFDs, and cryptocurrencies is commission-free at Avatrade.
For Windows and iOS, South African clients can download the top-rated MetaTrader 4 and MetaTrader 5 platforms. You can also trade minor, major, and exotic currency pairs using the Web-based version and an app for Apple or Android.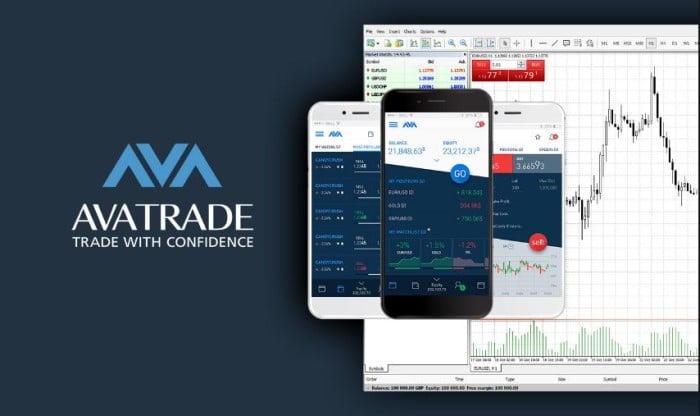 You'll be able to trade more than 55 forex pairs, as well as a wide range of CFDs, with an AvaTrade trading account. Stock index CFDs, stock CFDs, ETF CFDs, commodity CFDs, bond CFDs, and more are available.
AvaTrade offers social trading through ZuluTrade and DupliTrade, two third-party companies. You can copy-trade strategies of other traders through both of these services. ZuluTrade requires a minimum deposit of $500, while DupliTrade requires at least $2,000 to get started.
AvaTrade fees:
| | |
| --- | --- |
| Fee | Amount |
| Stock trading fee | Variable spread |
| Forex trading fee | Spread. 0.9 pips for EUR/USD |
| Crypto trading fee | Commission. 0.25% (over-market) for Bitcoin/USD |
| Inactivity fee | $50 after three months and $100 after one year. |
| Withdrawal fee | Free |
Pros:
Process of onboarding that is seamless
No fees associated with deposits or withdrawals
Easy-to-use research tools
CFD trading at low costs
Under the regulation in several countries
Cons:
Expensive inactivity fees
Access to only CFDs, Forex, and cryptocurrencies
Your Money Is At Risk.
4. Skilling - Tight spreads and no commissions
Skilling is a popular choice among new traders and is regarded as one of the best brokers in Europe. Their platform is easy to use. Many easy-to-understand guides are also offered as part of Skilling's education platform.
This UK brokerage does not offer traditional assets for sale due to its focus on CFDs. However, more than 800 instruments to choose from, including stocks, commodities, indices, and Forex. In addition, Skilling has access to these markets according to FCA regulations.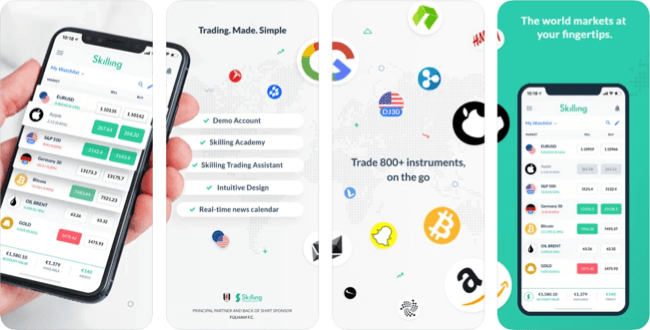 Regardless of which CFD asset class is traded, Skilling does not charge commissions. The company offers some of the lowest spreads in the industry as well. If you trade 0.1 pips during market hours, you can make money.
Skilling fees:
| | |
| --- | --- |
| Fee | Amount |
| Stock trading fee | o% Commission on Skilling's Trader Account |
| Forex trading fee | Variable spreads starting from 0.7% |
| Crypto trading fee | Spread. 0.20% for Bitcoin. |
| Inactivity fee | €10 per month after one year |
| Withdrawal fee | Free |
Pros:
There are almost 800 financial instruments
With no commissions and tight spreads
Trade automatically
MT4 and cTrader compatible
Apps for Android and iOS
Cons:
ETF trading is not supported
Your Money Is At Risk.
5. Vantage FX — Top Stock Broker with Leveraged Trading
Our next broker is VantageFX, which isn't as heavily regulated as the others to offer leverage of up to x500. Furthermore, it offers an entire range of trading platforms and a variety of tools and features that are extremely useful for traders from all over the world.
Around 300 instruments are available via this broker, including currency pairs, indices, commodities, metals, shares, and more.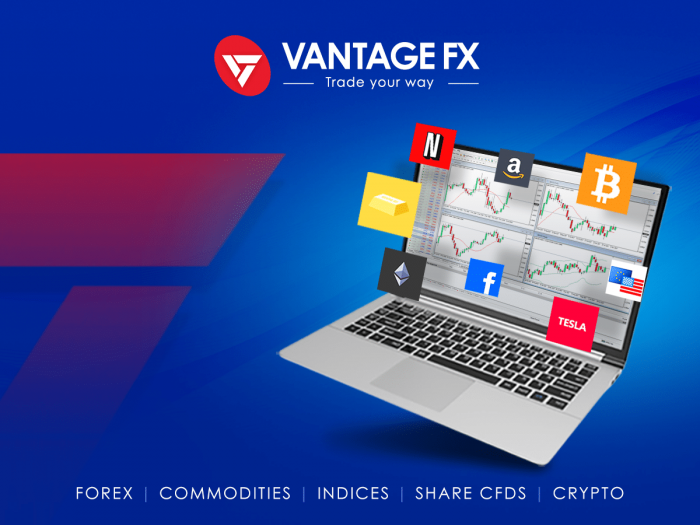 The platform has 24/7 customer support, zero spreads, negative balance protection, and many other benefits that make it attractive to traders and safe and reliable. There is also a 50% welcome bonus for new clients, and there are various types of trading accounts available. There is even an account type called Swap-Free that allows users to trade leveraged without paying overnight position fees.
Vantage FX fees:
| | |
| --- | --- |
| Fee | Amount |
| Stock trading fee | Variable spread |
| Forex trading fee | Spread, 1.4 pips for GBP/USD |
| Crypto trading fee | N/A |
| Inactivity fee | Free |
| Withdrawal fee | Free |
Pros:
Provides a variety of trading accounts
Without spreads
Leverage of x500
Welcome Bonus of 50%
Cons:
Not regulated by the top-tier authorities
Your Money Is At Risk.
Step 2 – Research Tesla Shares
Even though Tesla shares have been performing extremely well since the beginning of the year, this does not mean you should buy them at this time. Tesla is growing rapidly, but at the same time, some analysts and investors believe the share price is overvalued. Therefore, research is essential before making any investment if you want to make a good one.
In the following section, we'll cover the basics of the company, including its history, share price performance, and prospects.
What is Tesla?
You need to know first what company's shares you will be investing in and what it is all about. So, for example, even though Tesla is quite famous these days, and you will likely have heard of it, we will still treat it like a regular company.
Tesla is an American electric car manufacturer and a clean energy company. Although it is currently based in Palo Alto, California, it plans to move its headquarters to Austin, Texas. Electric vehicles, solar panels, solar roof tiles, battery energy storage systems, including small ones you can use at home and large ones for grid applications, and more have all been designed and produced by the company.
The company made headlines multiple times in 2021, first because it accepted Bitcoin payments, then since it disabled them due to Bitcoin not being eco-friendly, and now because of its massive stock surge.
Tesla Share Price History
Several engineers founded Tesla in 2003 after General Motors stopped producing its first electric car. Electric and clean energy vehicles and battery energy storage, from home to grid-scale, and solar products, such as solar panels, are produced by the company.
During the company's Series A round of investment in 2004, Tesla's eccentric CEO, Elon Musk, invested $6.3 million in Tesla shares to join the company as its CEO. Finally, in June of 2010, the company decided to go public while offering 13.3 million shares at $17 per share on the stock exchange, raising $226 million.
On the 4th of November 2021, Tesla's share price reached an all-time high of $1,229.91, an incredible rise since then. In addition, Tesla announced a Five-for-One stock split on August 11th, 2020, implemented on August 31. It is a decision that the board of directors of a company makes in response to the necessity to increase the number of shares of a company by releasing more shares at a below-market price.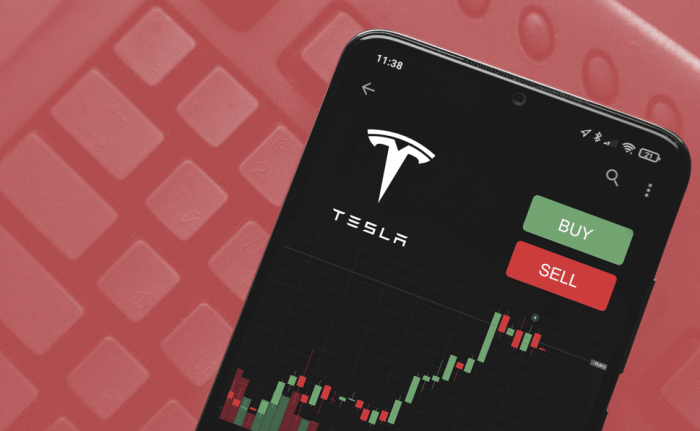 From August 11 through August 31, Tesla's share price grew by 81%, but on September 8, Tesla's share price lost 21%, which was the worst loss in the company's history.
There is not much change to the Tesla stock split, but it can be confusing. Earnings per share calculations may need to be adjusted to pre-split levels depending on the new share price. Tesla's all-time chart, for example, shows the share price on the day of IPO is $3.84, adjusted to a 5-1 split.
Tesla Fundamentals
A Tesla forecast is also highly dependent on a fundamental analysis of the company. The fundamentals of Tesla have been improving over the past year and a half reports from the summer of 2021 show. The second quarter provided investors with plenty of reasons to be pleased. The company posted a record quarterly net income of $1.1 billion, exceeding estimates by a wide margin. Additionally, it was 813% higher than the second quarter of 2020.
In recent years, the company has been increasing production by 50% every year, striving to double its production by 2020. So far, it appears to be on track to do so in 2021, and there are even new factories coming online.
Consequently, Tesla is flourishing as the electric cars and green energy industry continues to grow, making it one of the most successful companies globally while being the leading global automotive manufacturer and the largest by revenue.
Tesla Dividends
Tesla has never paid dividends to shareholders. Moreover, on its official website, the company discloses that it does not anticipate paying any cash dividends in the foreseeable future. That is due to the company's intentions to continue its growth momentum.
Tesla ESG Breakdown
The ESG issue is another thing that many investors, particularly institutional investors, consider when assessing the stock and deciding whether or not to invest in it. Having an understanding of the ESG ratio can help Tesla forecast more accurately. ESG stands for Environmental, Social, and Governance, and Tesla's Environmental risk score is 3, its Social risk score is 17, and its Governance risk score is 10.
Tesla continues to face social and governance issues, which have been a major hurdle for some time. However, despite being far from an ESG leader, the company could still succeed.
Tesla Shares Forecast
Stock price forecasts are another important aspect of every analyst's work. Analysts have projected Tesla stock at $776 for 2022, with a high estimate of $1,591 and a low estimate of $67. The gap between the three price targets is quite large, which indicates that Tesla is not stable and that analysts believe anything is possible.
Elon Musk's Biography
Musk is an American businessman and entrepreneur born in South Africa and founded Tesla Motors and SpaceX. Aside from being the founder of X.com, Musk was also the founder of PayPal. At the end of his 20s, he became a multimillionaire after selling Zip2 to a division of Compaq Computers.
Additionally, he briefly surpassed Jeff Bezos as the world's wealthiest man in January of this year, though Bezos has since reclaimed the title.
Throughout his life, Musk daydreamed about various inventions, sometimes getting lost in these thoughts to the point that his parents ordered a hearing test for him. Finally, when he was 12, he sold his first piece of software. Then, around the age of 10, he became interested in computers. His first game was Blastar.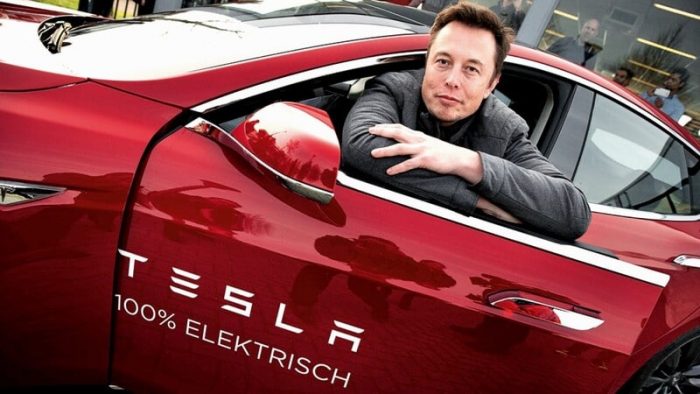 After that, the genius inventor has come up with all kinds of ideas and solutions, and he is currently leading SpaceX, Tesla, and The Boring Company. He is also concerned about the future, particularly when it comes to the quality of life of people, which is why he is working on clean energy projects. However, his most important goal is to get people to Mars and establish a settlement there, ensuring that humans become interplanetary species. This topic has been discussed extensively in interviews and podcasts.
Over the past few years, Musk has also referred to crypto more and more until he finally declared himself a Bitcoiner and a Dogecoin enthusiast. Even though it is unclear how much influence he has on DOGE's price, analysts believe he is thought to have contributed to its all-time high earlier this year.
Musk also added Bitcoin as a Tesla payment method, only to remove it a few months later due to the coin's well-known eco-unfriendliness. Over the last few days, Tesla stock has risen higher than ever, thanks to the reputation of Tesla's CEO Elon Musk, as Musk is a charismatic individual in his way.
Are Tesla Shares a Good Buy?
The cutting-edge technology and innovative vision of Tesla have high hopes from many people. However, there is no doubt that Tesla's investors are looking beyond just the near future, and some see similarities to Apple.
Whether this is a bubble or not is a subject of debate, but we do know that certain factors have enabled Tesla to achieve this competitive edge.
Globally, this company is a leading producer of electric vehicles. Tesla became the world's largest electric car manufacturer in 2019 after surpassing China's BYD. Tesla delivered between 367,000 and 368,000 electric cars globally in 2019.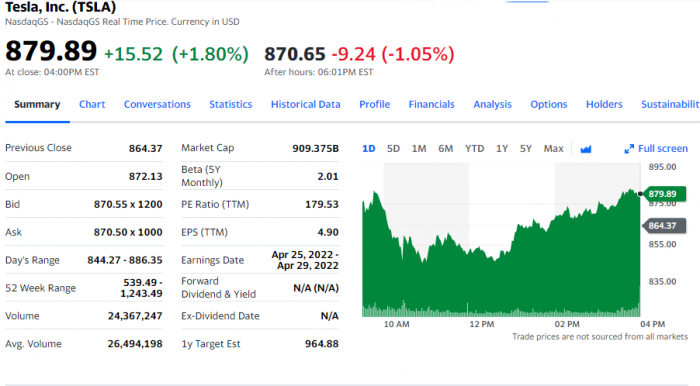 Among the many factors that need to be considered when analyzing Tesla is the amount of data. Tesla's electric cars record and collect data constantly, using cameras and other navigation tools to collect as much information as possible while driving. McKinsey and Co estimate that this data will be worth 750 billion dollars per year by 2030.
Lastly, Tesla does not only sell electric cars. There are currently 87 Tesla Supercharger stations in the world. These are the fastest and most efficient chargers for electric vehicles on the market, and it is anticipated that the new battery modules should last between 300,000 and 500,000 miles. Tesla also produces solar panels for use in rooftops and makes solar roofs.
Step 3: Open Account & Invest with Capital.com
1. Create Your Account
The "Open an account" button can be found in the upper right corner of their official website. After finishing your registration, you will be directed to the trading platform.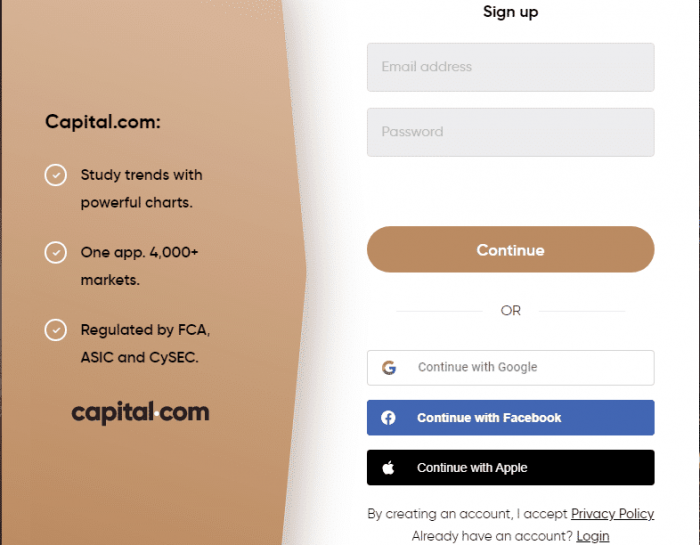 Go to the Capital.com website and click the 'Register' button. You will have to enter personal information (full name, address, birth date, and contact information). In addition, you will need to create a username and a strong password.
67% of retail investor accounts lose money when trading CFDs with this provider. You should consider whether you can afford to take the high risk of losing your money.
2. Verify Your ID
Once you have accessed the trading interface, you can click on the icon with your initials in the upper right-hand corner. Next, you will see an option that says "KYC." After clicking the link, you'll see an area where you can upload a valid ID and proof of residency to verify your identity (the ID verification process takes 24 hours), then your account will be activated.
A copy of your South African passport or driver's license, as well as a recent bank account statement or utility bill, will now be required.
3. Deposit Funds
You can now deposit some funds to buy your first shares once you have an active account. Deposits can be made via debit-credit card (MasterCard/Visa/Maestro), electronic wallets (Astropay, PayO, Neteller, Webmoney), or wire transfer. With the first and second methods, your deposit will be cleared instantly with a minimum deposit policy of only €20. After that, you can purchase shares in over 3,000 companies on several international exchanges.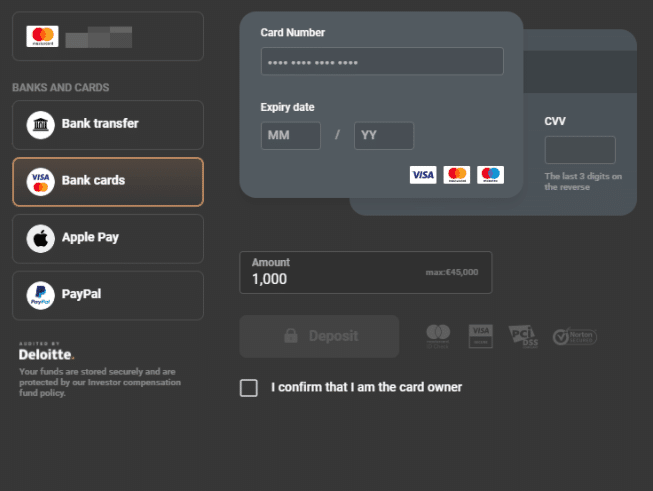 4. Buy TeslaShares!
Once the funds have cleared, click on the trade button - the first one on the left-hand side of your trading screen - and you will be able to see all the stocks available on that platform by clicking on the "Stocks" title. Then, you can filter stocks by country, sectors, and sentiment by clicking on them following the different hashtags.
Once your deposit's transaction processing (which is instant except for bank transfers) has been completed, you can then purchase shares. Capital.com's many different markets can be browsed by selecting the 'MARKETS' button, followed by the 'SHARES' button.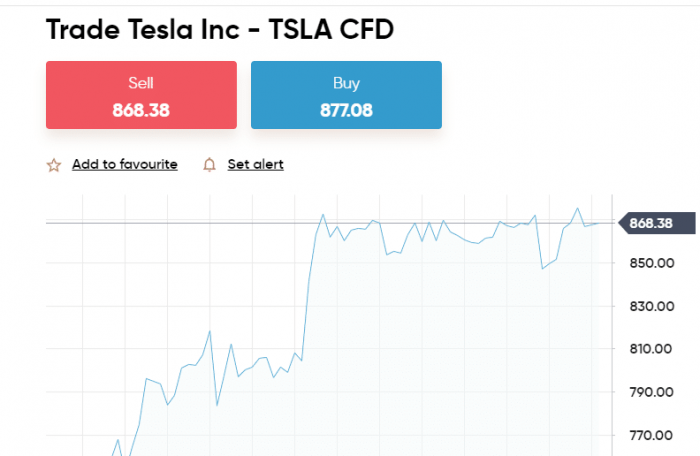 Before signing up with a stockbroker, you should ensure that it is the right choice for your individual needs. We should consider everything from fees and commissions to tradable shares and payment methods supported, as well as regulation.
Tesla Shares: Buy or Sell?
So, should you buy Tesla shares, or if you already own some, should you sell them? Of course, the decision rests with each investor/trader. However, the stock's performance in the past indicates that TSLA is a quality stock growing at a slower or faster rate ever since the company issued them.
Some price drops occurred along the way, but only when the entire market suffered the same fate.
Conclusion
The price of Tesla's stock resumed its ascent to new all-time highs in the first days of November 2021, making the company one of the most successful companies in the world this year. As regards the company's ESG score, there are some issues. However, overall, it appears that it has done most of the things right, given its popularity and the impact on its share price.
We feel Capital.com is the best option to buy Tesla shares - Capital.com is the world's largest broker service that enables you to invest in only a fraction of a share and avoid a commission when purchasing it. We believe it would be too expensive for retail traders to invest in Tesla shares in bulk.
Capital.com - Best Place To Buy Tesla Shares In South Africa

67% of retail investor accounts lose money when trading CFDs with this provider. You should consider whether you can afford to take the high risk of losing your money.
FAQs
How much are Tesla shares?