Best CFD Trading Platforms South Africa 2022
CFD trading platforms allow traders to speculate on the price of an asset and place trades accordingly. It is also possible to trade many digital assets, such as stocks and cryptocurrencies, without owning the underlying asset. This guide will review the most popular CFD trading platforms to consider in South Africa. We also mention the important features to look for when choosing a platform.
Best CFD Trading Platforms in South Africa (List)
Trade Nation – The Best CFD Trading Platform in South Africa with Low Spreads
FXVC – One Of Best Broker In South Africa
Libertex – The Best Specialized CFD Platform In South Africa
Axi– Online CFD Platform Regulated By The FCA and ASIC
Ava Trade – Trade CFDs In Souh Africa With Low Fees
VantageFX – Trade CFDs With Zero Commissions In South Africa
Plus 500 – CFD Broker With Adjusted Spreads For Trading In South Africa
Best CFD Trading Platforms in South Africa- Reviewed
The following are the best platforms for CFD trading in South Africa
1. Trade Nation – The Best CFD Trading Platform in South Africa with Low Spreads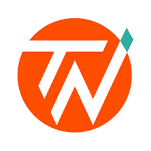 Trade Nation is the best CFD trading platform in South Africa with low fixed-spreads. Traders can use the platform to access over 1000 financial instruments from around the globe, including CFDs and spread-betting.
Fixed spreads start from just 0.6 pips and the platform charges no fees for deposits with withdrawals. It is also worth noting that Trade Nation offers a free demo account which is available to all users. This means that traders can practice using the platform without depositing any funds.
Trade Nation provides traders with a variety of tools and resources that can be used for CFD trading. These include two different charting platforms, educational resources, accurate trading signals and 24/5 support. It is also possible to access the trading platform on both mobile and desktop devices.
Trade Nation is regulated by several regulatory bodies around the globe including the Financial Sector Conduct Authority in South Africa. The CFD broker has teams around the globe although it is headquartered in London, UK.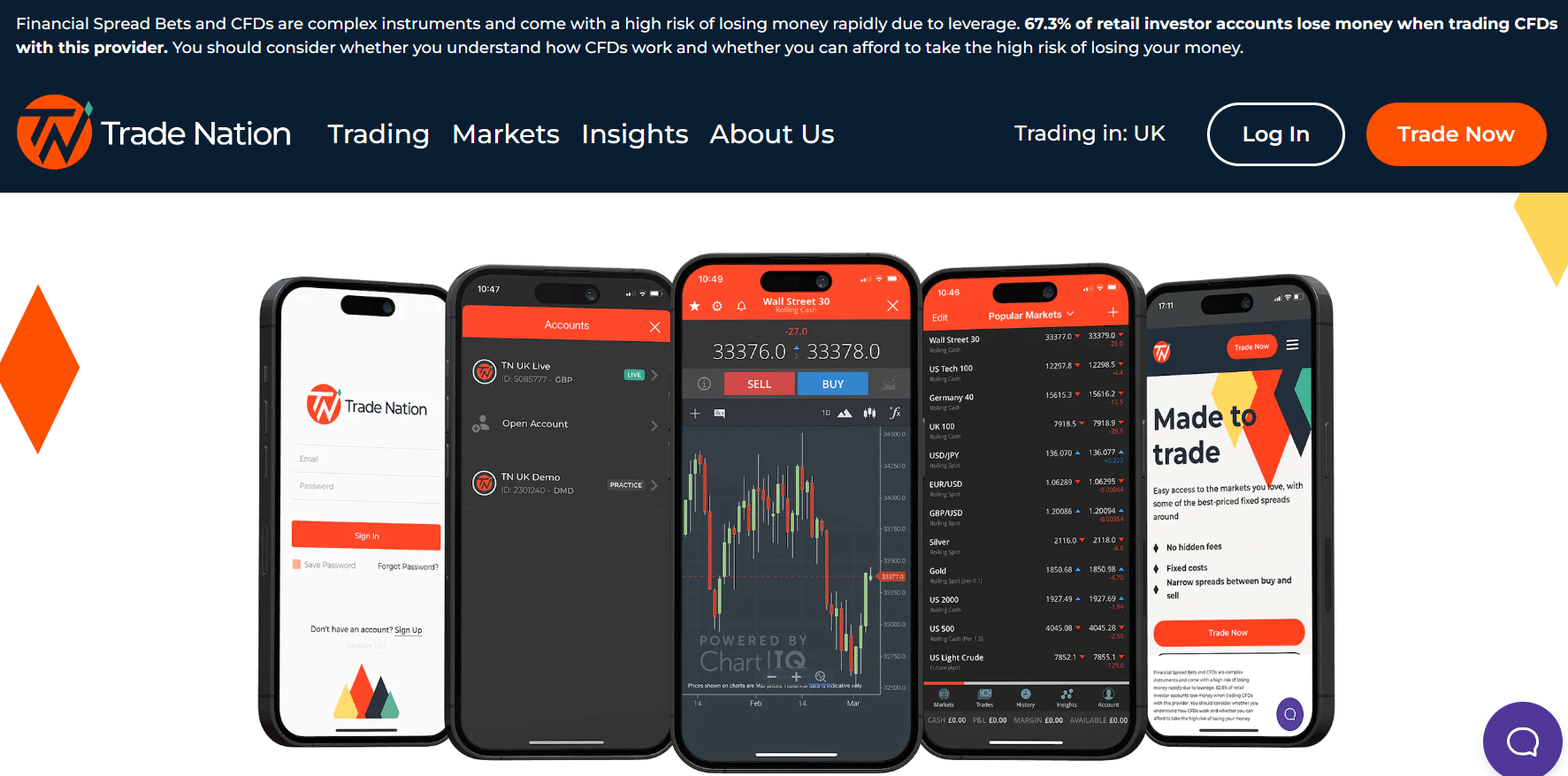 Trade Nation is the best CFD tarding platform to use in South Africa because it provides low fees, a free demo account, an easy-to-use platform and a great range of tools and resources.
Pros:
Regulated by the Financial Sector Conduct Authority in South Africa.
Compatible with MT4 and TN Trader charting tools.
Traders can use the regulated signals provider to make informed trading decisions based on real-time data.
Trade Nation is available on mobile.
Fixed-spreads for CFD trading start at 0.6 pips.
Cons:
Customer service is not available at weekends.
84% of CFD clients lose money.
2. FXVC - One Of Best Broker In South Africa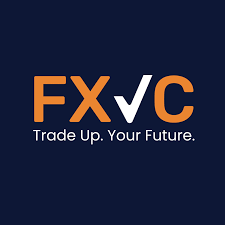 VentageFX comes out in South Africa as one of the country's best platforms for trading CFDs and stocks. In addition, it offers the possibility to trade on different exchanges.
As for the commissions, they are relatively cheap. But, again, this is due to the spreads offered by the platform.
The broker also offers some of the fastest executions in the industry with extremely low latency, making them stand out among other brokers.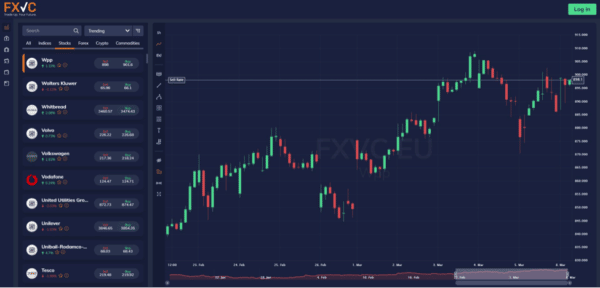 You can trade forex through FXVC's web-based platform or their user-friendly and well-designed mobile app. Both offer a variety of tools for technical and fundamental analysis, which can help you execute your trading strategy. You can also access a range of resources for research and analysis, such as market reviews, analysis, and even e-books.
With FXVC, you can choose from five account types, so you can trade the way that suits you best.
Pros:
Variety of different shares available to trade
Low spreads and low comissions
Fast trade execution
Reliable research and analysis features
Five different account types
Easy-to-use mobile app
Cons:
Users cannot make payments with PayPal
Your capital is at risk.
3. Libertex – The Best Specialized CFD Platform In South Africa

If you are looking for an online platform that specializes in the CFD trading markets, Libertex may prove to be a great option. This platform has different asset classes to choose from in its complete stock trading system. As a result, it is possible to find shares of major companies worldwide.
But not only here, but you can also trade; this means buying and selling commodities, cryptocurrencies like Bitcoin and Ethereum, and currencies. No matter what asset class you want to trade, Libertex will always give you tight spreads. This means that there is no difference between the bid and ask price. What is important, however, is that Libertex charges a commission for each trade you make. The commission is never the same, as it varies according to the type of asset.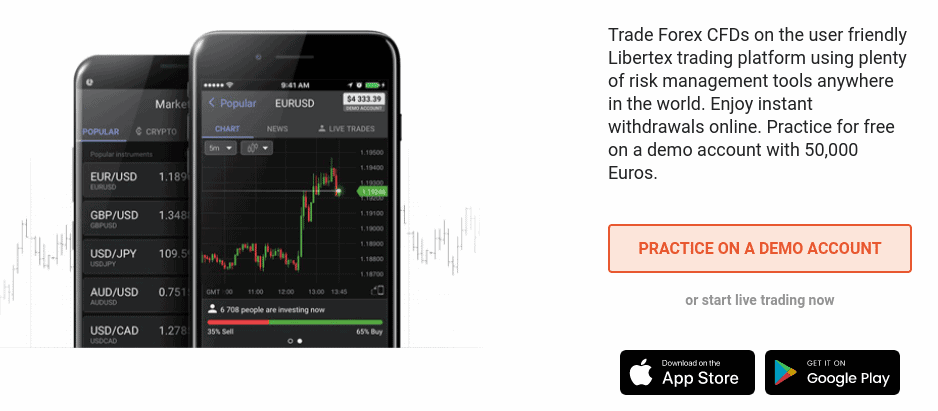 You can trade with Libertex via MetaTrader 4 (MT4), the company's trading platform. In addition, Libertex offers a native trading platform on its main website, so you can also trade there. Apps for iOS and Android are also available.
With Libertex, you can short and long all CFD markets, and you can also use leverage. This top CFD platform offers quick and easy account opening with only a $100 initial deposit. Once you have funded your Libertex account, you can start trading with minimum trades of just $10 per transaction.
As well to debit and credit cards, the provider accepts e-wallets. Finally, Libertex is regulated by CySEC, an EU-based organization that has been active in online trading since the 1990s. Because of this, it now enjoys a great reputation spanning more than 20 years.
Pros:
Tight spread CFD trading
Very competitive commissions - starting from 0% upwards
Good educational resources
Long established broker
Compatible with MT4
Great choice of markets
Cons:
Your capital is at risk.
4. Axi- Online CFD Platform Regulated By The FCA and ASIC
Axi is a popular CFD and Forex trading platform that was created back in 2007. The broker is available in 100 countries, including South Africa, and has received regulation from the FCA ad ASIC regulatory bodies.
On Axi, users can trade cryptocurrency CFDs, indices, commodities and forex pairs. The platform is integrated with both AutoChartist and MetaTrader which means that traders can choose the platform that suits their needs the best.
User are free to test different trading strategies on the Axi demo trader account. This account is completely free to set up and can be used for 30 days before opening a live account on the platform.
One of the best features of Axi is that it does not charge any withdrawal or deposit fees. As well as this, the trading spreads are competitive, and no commission is charged on trades. However, there is a $3.50 trading fee for cryptocurrency trades.
Pros:
Regulated in multiple jurisdictions by the FCA and ASIC
CFDs on cryptocurrencies, indices and commodities
Demo account available
Zero withdrawal or deposit fees
Competitive spreads
Cons:
Limited asset variety
$3.50 crypto CFD trading fee
Your capital is at risk.
5. Ava Trade – Trade CFDs In Souh Africa With Low Fees

AvaTrade may be the best option on the market if you are looking for a trading platform compatible with the MetaTrader platforms in South Africa. This is because MT4, as well as MT5, are integrated into the platform. This allows you to trade from the comfort of your home by fully immersing yourself in the experience.
In its current form, AvaTrade's MT4/5 platform includes:
Dozens of technical indicators.
Trading signals.
Chart drawing tools.
Connectivity with forex EAs.
The best volatility 75 index broker also allows you to automate a VIX trading approach, making it our best volatility 75 index broker. As well to its online platform, AvaTrade also offers mobile apps for iOS and Android.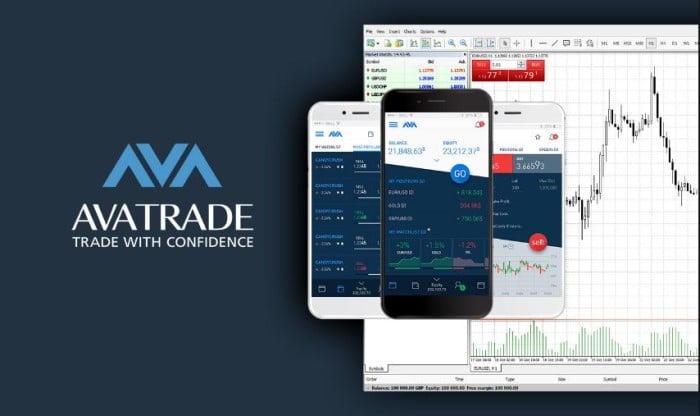 AvaOptions is a platform exclusively dedicated to options trading. The markets that AvaTrade supports are all packaged as CFD instruments. As a result, low fees, leverage, and short-selling capabilities will also benefit you. In addition, as everything is built into the spread, this platform charges no commissions.
If you are interested in AvaTrade, you can open an account within minutes. Then, using a South African bank account, a debit card, or several e-wallets, you can deposit funds. Finally, AvaTrade is fully regulated by the South African Financial Sector Conduct Authority (FSCA) and licensed to operate in multiple jurisdictions.
Pros:
A platform for trading forex options
CFDs on stocks, currencies, and commodities
Including paper trading on MetaTrader 4
Spreads include all fees
Commission-free
Cons:
Your capital is at risk.
5. VantageFX – Trade CFDs With Zero Commissions In South Africa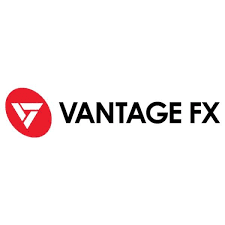 With a leverage of up to 500:1, you can trade major forex pairs with VantageFX, a leading international forex broker. In addition, over 40 currency pairs can be traded via CFDs. Despite the limited selection of forex brokers available in South Africa, VantageFX stands out for several reasons.
Traders can open a Vantage FX account for as little as $200 and start trading commission-free. The spread starts from 1.4 pips, which is affordable. Additionally, VantageFX offers ProECN and RawECN trade accounts. The order goes straight to the liquidity pool for execution, and no spreads are associated with it. ProECN accounts charge $2 per trade, while RawECN accounts charge a commission of $3 per trade.
Trade with MetaTrader 4 or MetaTrader 5 on the popular trading platform from AdvantageFX. Using these platforms, you can create custom technical indicators, use forex signals, and backtest your indicators against historical price data.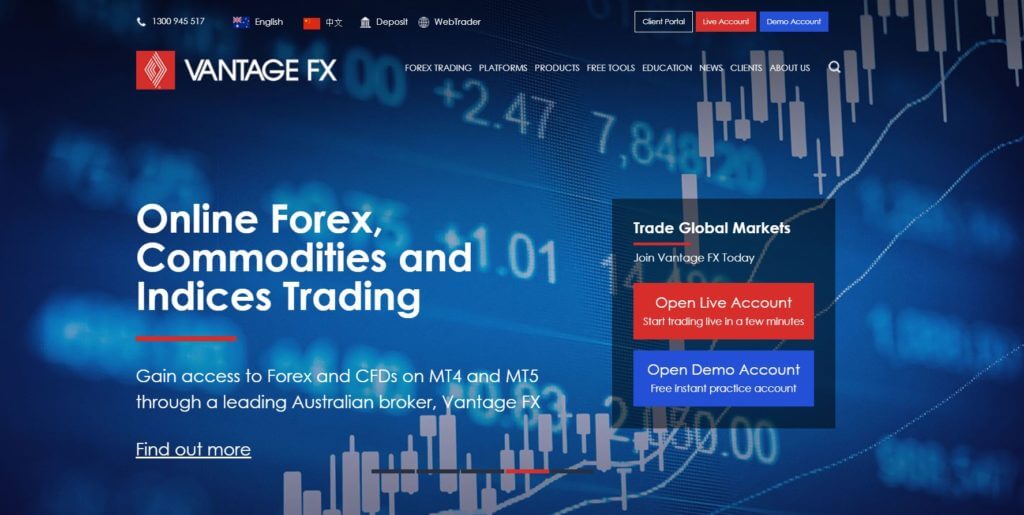 In addition, VantageFX is integrated with MyFXBook, ZuluTrade, and Duplitrade. These social trading platforms give you unique insight into the forex market. You can also copy other forex traders on all three platforms to automate your trading easily. Thousands of traders can be copied between the three platforms.
ASIC and FCA regulate VantageFX in the UK. Deposits, withdrawals, and inactivity fees are free. Debit cards, credit cards, or bank transfers can be used to fund your account.
Pros:
Offers ECN trading accounts
Commission-free trading with spreads from 1.4 pips
Integrates with MT4 and MT5
Supports Myfxbook, ZuluTrade, and Duplitrade
FCA and ASIC regulated
Cons:
A limited selection of currency pairs to trade
Your capital is at risk.
6. Plus 500 – CFD Broker With Adjusted Spreads For Trading In South Africa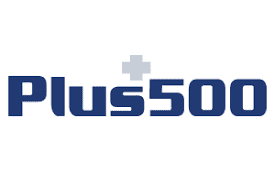 Plus500 is a global CFD platform licensed, regulated, and authorized by dozens of jurisdictions worldwide. Some of the countries included are the UK, Cyprus, Australia, Singapore, New Zealand, and South Africa.
Plus500 offers a diverse portfolio of assets as one of its main attractions for CFD traders. There are also several exotic currencies and major and minor currency pairs.
In addition to CFDs on hard metals, energy, and agricultural markets, Plus500 offers CFDs on hard metals, energy, and agricultural markets. Wheat, live cattle, gasoline, silver, oil, and gold and silver bullion fall into this category. At Plus500, thousands of markets are available for CFD stock trading.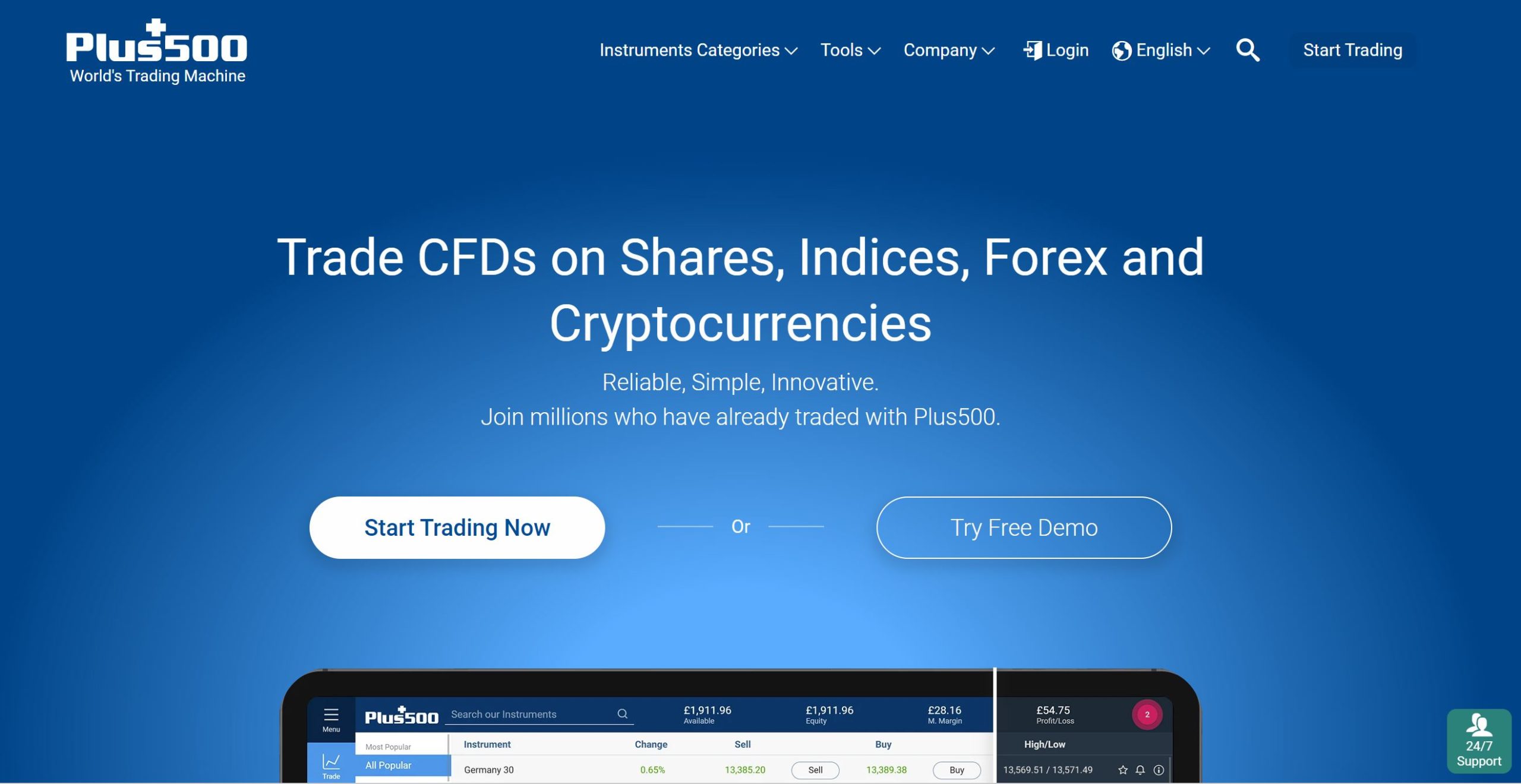 You will also find markets covering ETFs, cryptocurrencies (availability subject to regulation), and indices. In addition to offering a huge library of CFD instruments, Plus500 is popular because it charges no trading commissions.
As a result, major asset spreads are often very competitive. The Plus500 trading platform is incompatible with third-party platforms like MT4 and cTrader, yet it contains all the tools and features you need to trade. The charting tools offered by the platform are fully customizable and include multiple order types, leverage, buy/sell positions, and fully customizable real-time charting.
The minimum deposit for Plus500 is $100. Various payment methods are supported, including bank transfers, wire transfers, and PayPal. While Plus500 does not charge fees for deposits or withdrawals, it reserves the right to charge if you exceed the monthly withdrawal limit or withdraw less than the minimum withdrawal amount.
Pros:
A commission-free CFD trading platform
Tight spreads
Huge library of CFD markets
Leverage offered on all financial instruments
Plenty of features, including risk management tools and price alerts
Heavily regulated
Minimum deposit is just $100
Cons:
No copy trading tools
CFDs only
Your capital is at risk.
How to Choose the Best CFD Trading Platform
We have reviewed the some of the best CFD trading platforms available in South Africa. However, this is not an exhaustive list.
We recommend that you do extensive research before opening a CFD trading account, no matter what platform you choose to go with.
There are important aspects to keep in mind when researching which is the best CFD trading platform. These are explained in more detail below.
Regulation
CFD trading is regulated very differently worldwide. This is because CFDs are digital assets that permit you to trade with more funds than you have in your account operating leverage. As a result some countries have prohibited CFDs.
You should always ensure that the platform you select has the legal authority to provide CFD trading services in your region. The process is straightforward, and requires looking out for support from accredited regulators.
The include:
FCA (UNITED KINGDOM)
CySEC (Cyprus)
ASIC (Australia)
MAS (Singapore)
Since all of our selected providers have been authorized by one of the bodies mentioned above, you can be sure that each CFD platform is rigorously regulated. For example, Trade Nation is regulated by several bodies, including the Financial Services Conduct Sector (ZA) and the Financial Conduct Authority (UK).
CFD platforms must not offer you more leverage than is permitted in your country of residence, so these regulators ensure that your funds are kept separate from the CFD platform.
CFD Assets and Supported Markets
One of the benefits of CFD platforms is that they give you access to many financial markets. This is because CFDs aim to follow the price movements of assets in real-time, which means that it is not necessary to own the instrument.
With all this, there is a great variety of digital assets that you have access to the selected platform. For example, Trade Nation offers services from forex, stocks, commodities, and indices.
It is very important to understand which digital assets can be traded in the CFD trading platform and to open an account with the platform that best matches your needs. All this is done in order to evade wasting time and money.
Fees
Trading CFDs has the advantage of usually having lower fees than buying and selling traditional assets. As mentioned, this is due to the broker not being required to purchase the asset on your behalf.
The CFD trading fees can vary greatly depending on which trading platform you choose. However, we've listed below the main charges you should watch out for.
Commissions
CFD brokers who offer commission-free trading are among the best in the online space. As you know, the platforms still need to make money, but they usually do so by charging a spread.
In some cases, a commission will be charged - usually based on a percentage. For example, if the CFD trading platform charges 0.2% and you bet $500, your commission will be $1. In order to see the exact amount of commission you will be charged; you should convert to your country's currency.
Spreads
In the current market of CFD trading platforms, you may find platforms that offer a fixed-spread service, such as Trade Nation. This will minimize the total cost of trading and reduced the chances of running into unexpected costs. Fixed spreads stay the same whereas variable spreads can change while the trade is open.
In simple terms, the spread is an indirect commission, the price difference between buying and selling the asset. When trading, you should always be aware of the spread involved.
The spread is a measure of the difference between two prices. For example, if the difference amounts to 0.5%, for a CFD trade to break even, you must earn 0.5% on the trade. Anything above this is actual profit.
It is a good idea to calculate the percentage difference between the bid and the asking price of the related digital asset.
Minimum Deposit
The minimum deposit varies depending on the platform you are going to use for CFD trading. This is the amount of money that you will need to put into your account before you can open any trades.
Withdrawal Fees
Normally there is no cost to withdraw your money, however, there are platforms that may charge a small fee for withdrawing money in your local currency.
Trading tools and features
As for the tools and features that the best CFD platforms can offer, they are very varied and can all serve to contribute to a better trading experience.
The most relevant tools are listed below:
Leverage
Leverage is well known when talking about CFDs. The vast majority of platforms have leverage available. As we developed earlier, this means that it is possible to increase the account's balance, and with this, it is possible to trade CFDs with much more than what is available on the account.
The amount of leverage available varies depending on several factors:
A major forex pair usually carries the highest limit for the financial instrument.
Regardless of your country of residence, Europeans and UK residents can only watch 1:30, while other nations have no restrictions. No matter if you are a private client or a professional trader.
High leverage will not only increase your profits, it is also likely to increase your losses. So, we recommend you trade as cautiously as possible to avoid big losses.
Copy trading
Copy trading is a practice that has gained a lot of momentum over time. With copy trading, you can copy the trades of a more experienced trader to profit passively. By doing this, it is possible to actively trade CFDs without the need for experience or interceding since the trader is the one who performs all the actions and can access global markets.
Trading Orders
Multiple order types are available online in South Africa on the best CFD trading platforms.
Among them are:
Buy and Sell Orders
Limit Orders
Market Orders
Stop-Loss Orders
Trailing Stop-Loss Orders
Take-Profit Orders
Good 'til Cancelled Orders
A choice is to trade via MT4/5 or cTrader if your preferred online CFD trading platform does not support your preferred order types. This is, of course, is dependent on the third-party platform being compatible with the relevant provider.
Education, research, and analysis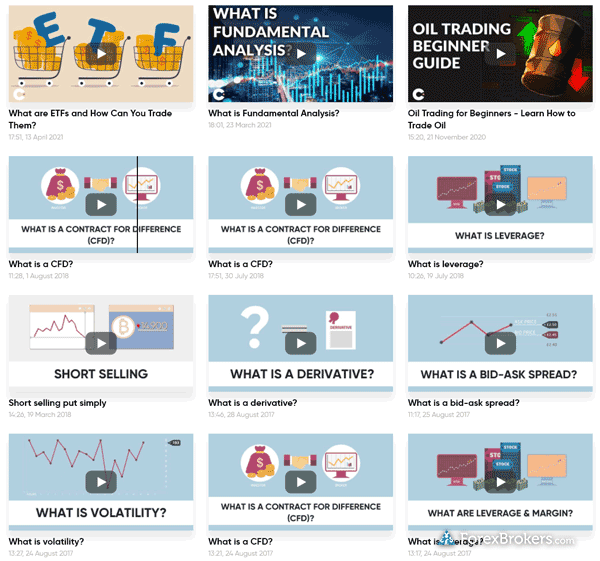 Most platforms know that not all users have the same experience in the market. In contrast, many beginners are just starting in the CFD world.
That is why the best CFD trading platforms in South Africa have a lot of educational resources available. Within that materials available, it is possible to find news, videos, guides, explanations of order types, and last but not least, webinars, which are mostly organized by more experienced traders.
But not only do the platforms have educational material available, but it is also possible to find charting tools that can be used for CFD market research and technical analysis.
User experience
CFD trading platforms can be a bit complicated if you are inexperienced.
Most platforms tend to have an easy interface for novices, which can be a relevant aspect to take into account. However, the best way to determine if a platform is easy to use is to test it yourself. You can do this through a demo account in which you risk neither money nor real digital assets.
Besides offering a smooth trading experience, the best CFD platforms should simplify the deposit and withdrawal of funds.
Payment methods
If you are on a traditional platform, only one payment method may be possible, and that would be by wire transfer.
Another negative aspect of a traditional platform is that when funds are deposited into the account, it can take about 2 or 3 days for the account to have the funds available, although it can take longer. However, many CFD trading platforms in South Africa give you the possibility to make a deposit instantly using a debit/credit card.
How to start CFD Trading in South Africa
We will now show you how to get started if you are completely new to CFD trading. Making your first deposit, opening an account, and placing your first order are all parts of this process.
Here are the steps to trading CFDs at Trade Nation's platform.
Step 1: Open a trading account
You only need a few seconds to begin. Visit the official website of Trade Nation and click the 'Trade Now' button. After clicking the link, you will be redirected to the sign-up form. Your username and password are required when you create a trading account.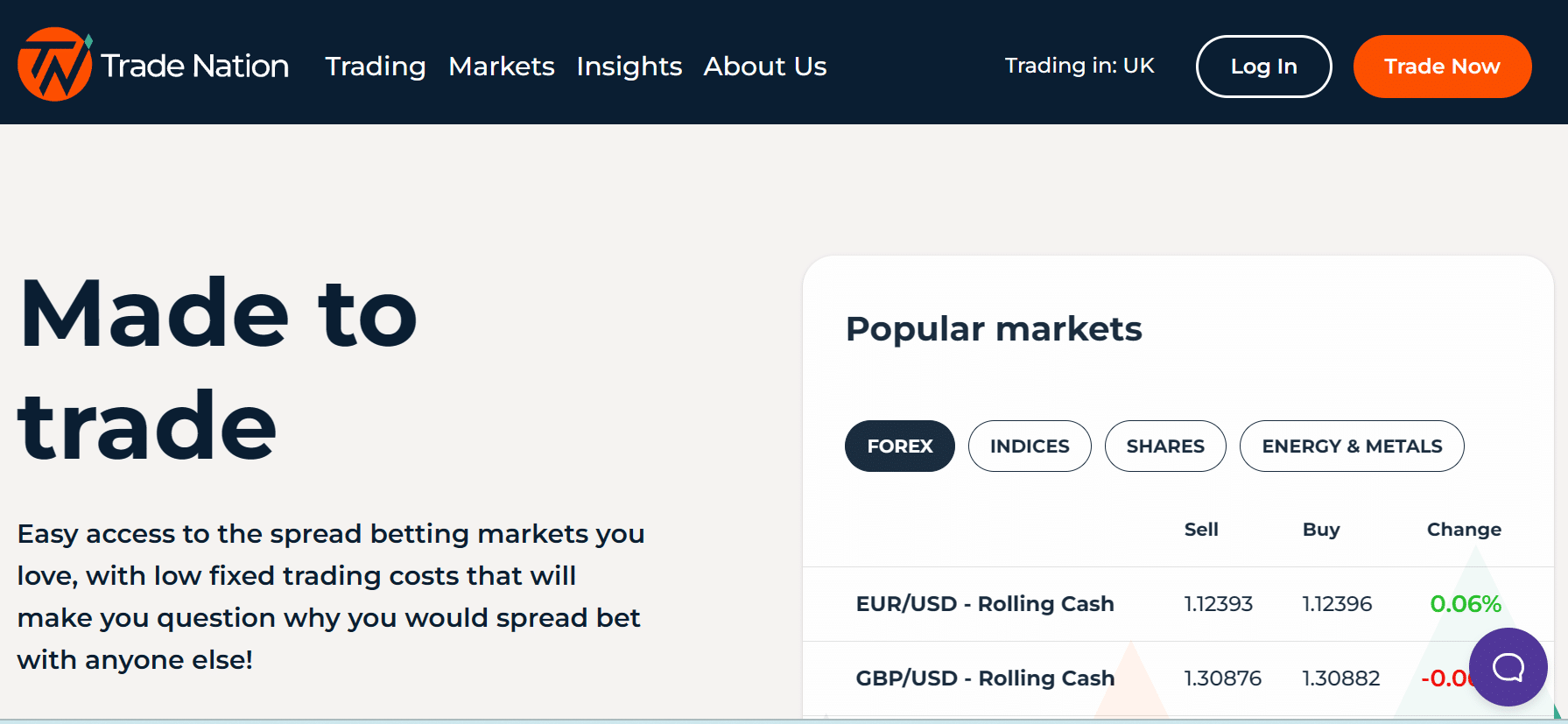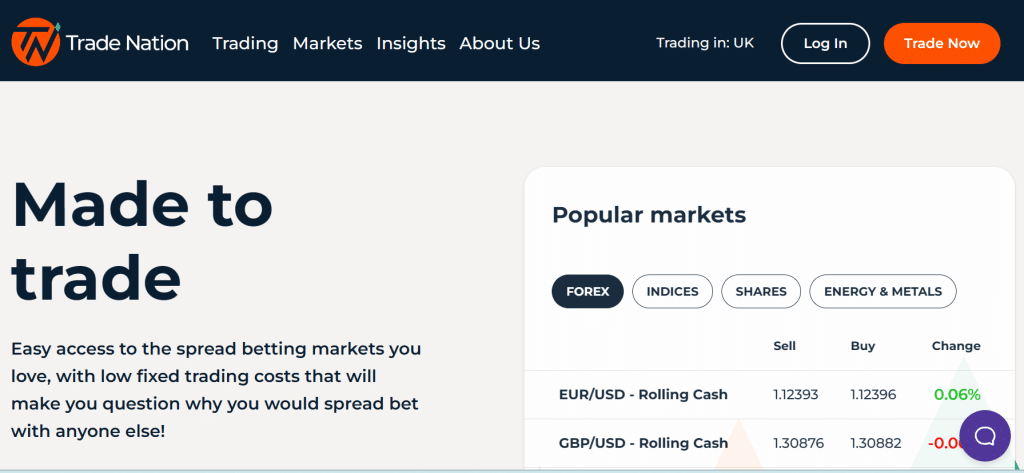 Your capital is at risk.
Step 2: Deposit funds
Once your account has been verified, you can trade various assets with just a single click. Your initial deposit is $0 at Trade Nation and you can use the demo account to practice CFD trading without depositing any funds. Along with debit and credit cards, wire transfers, PayPal, Neteller, and Skrill are also available.
No deposit fees apply to debit cards or e-wallets. Accordingly, bank transfers generally take between four and seven days.
Your capital is at risk.
Step 4: Chose a CFD trading market
CFD trading markets can be accessed at Trade Nation. You can even search for a specific financial instrument if you already know it.
Click on the Trade button after entering the name of the CFD into the search box.
Step 5: Place a CFD trade
Placing an order is the final step in the process. Trad Nation uses this information to determine the trade that you are looking to place on your chosen CFD market.
Before making a trade, do not forget to consider all the points outlined in this article to make it as successful as possible.
Your capital is at risk.
Best CFD Trading Platforms South Africa- Conclusion
This article reviewed the most relevant aspects of CFD trading in South Africa. We have mentioned everything to look for in an account so you can choose the best one. We have also shown you how to open an account on a regulated platform such as Trade Nation.
Some platforms offer zero commissions when you are trading CFDs. However, remember that it is always important to research beforehand to determine if the platform suits your financial goals.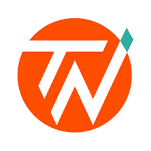 Your capital is at risk.
Frequently Asked Questions
How to start CFD trading in South Africa?
How to place a CFD trade?
What is a CFD trading platform?
What is the best CFD trading platform in South Africa?