Complete Qumas AI Review 2023 – Pros & Cons
Fact Checked
Everything you read on our site is provided by expert writers who have many years of experience in the financial markets and have written for other top financial publications. Every piece of information here is fact-checked. We sometimes use affiliate links in our content, when clicking on those we might receive a commission - at no extra cost to you. By using this website you agree to our terms and conditions and privacy policy.
Today, many cryptocurrency traders use tools like Qumas AI and other crypto auto trading platforms to place profitable trades without requiring ongoing monitoring and in-depth technical analysis.
With Qumas AI, you can trade cryptocurrency efficiently by analyzing a vast amount of market data and reacting quickly to changes in cryptocurrency prices. The purpose of this Qumas AI robot review 2022 is to provide you with all the information you need regarding this robot. Read on to find out more.
Qumas AI Review- Summary
Qumas AI is a legit trading tool that can be used to automate your trading. However, there is no evidence to back the claimed success rate and there is also little information available about the team behind the platform.
Although it is possible to use the tool to make trades, we cannot guarantee that those trades will be profitable. There are numerous algorithmic trading tools available online and it is more common to lose money than to make money.
Nevertheless, Qumas AI claims to use accurate signals that will return profits to your trading account. Moreover, the platform allows you to withdraw funds at any time, which means that you are in control over how long you let the automated trading tool run for and how much money you use. This is much better than some other tools on the market that make it difficult to withdraw funds once the bot has started placing trades.
Therefore, Qumas AI may be a good platform to consider if you want to test out automated trading for yourself.
Your capital is at risk.
What Is Qumas AI?
Qumas AI is an algorithmic trading software that helps anyone to trade cryptocurrencies, regardless of their experience level. Producing trade signals can assist you in identifying favorable opportunities and give you more control over your finances. Rather than trading for you, it acts as a trading assistant that helps you make good trading decisions.
The platform analyzes crypto market conditions using several parameters to determine the best time to sell or buy. Using Qumas AI, you can trade and invest in popular virtual currencies, such as Bitcoin and Ethereum.
As you read this, you may wonder how Qumas AI's innovative trading platform can accomplish all this. This is where its algorithm comes into play. This mathematical set of rules uses real-time market data to identify trading and investment opportunities.
| | |
| --- | --- |
| Type | Bitcoin trading platform |
| Minimum Deposit | $250 |
| Win Rate | 88% |
| Withdrawal Duration | 24 Hours |
| Mobile App | No |
| Supported Cryptocurrencies | BTC, ETH, XRP, BCH, LTE, XMR, etc. |
Your capital is at risk.
How Does Qumas AI Work?
Using an AI algorithm, Qumas AI analyzes cryptocurrency and forex markets for potentially profitable trading setups.
Qumas AI claims that it uses popular technical indicators such as MACD, RSI, and ATR to identify trading opportunities before they happen. Market movements in stock, forex, and cryptocurrency are analyzed in real-time using these indicators.
Users receive a trading signal once Qumas AI finds a trading opportunity. It is important to note that the signal includes stop loss and take-profit targets so that traders using Qumas AI can determine whether or not to trade and how to manage risk effectively.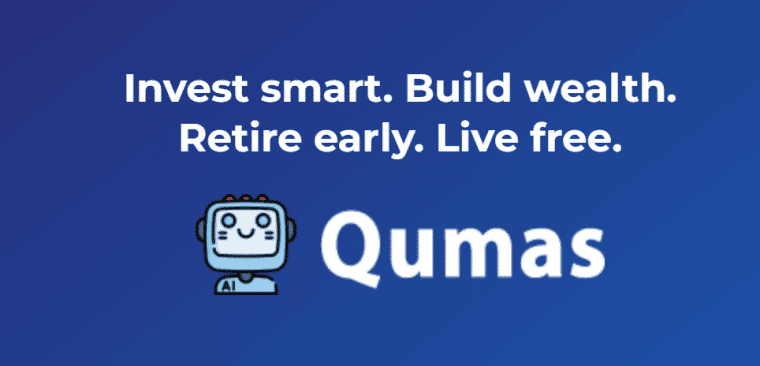 Qumas AI's proprietary trading platform allows traders to place trades directly. Various trading strategies can be entered manually, and custom automated strategies can be executed when certain conditions are met. The trade execution isn't fully AI-driven, but it gives traders more control over what setups they act on.
There is no information provided by Qumas AI about all the markets on which it can trade, but the platform mainly focuses on the cryptocurrency and forex markets. In addition to Bitcoin, Ethereum, and Litecoin, Qumas AI can also trade other top cryptocurrencies.
The Team Behind Qumas AI
Expert brokers created AI with the goal of ensuring users' safety. As a result, every transaction on the platform is tracked and monitored, and every move people make on the platform is transparent to other users.
There is little information regarding the exact details of the team online. This could be a sign that you need to approach the tool with caution. Typically, platforms that don 'reveal details about their developers are less trustworthy. It may be better to use a platform that offers transparent information about the team behind the project.
Qumas AI Pros and Cons
To determine whether this trading software is right for you, you should consider the following pros and cons.
Qumas Pros:
Developers claim an impressive 85% profit rate
The account manager provided a complimentary service
With operations in more than 150 countries
Paper trading and demo accounts are available
Trading mode automated
The withdrawal process is quick
24-hour client service
No hidden fees or transaction costs are involved
SSL and TLS are used for data encryption
Qumas Cons:
It is not registered with any regulatory agencies
There is no access for US citizens to the site
KYC is required for phone calls
Trading socially and building community are extremely poor/nonexistent
There is no Qumas AI App available
Your capital is at risk.
Qumas AI Review- Key Features
During our Qumas AI review, we identified several important features traders should be aware of.
Learning Tools
This platform has several features that can teach traders how to use the tools available to them on the platform. Qumas AI masterclasses cover the basics of this trading platform and how to set up custom trading strategies for beginners. Learning tools on the platform guide traders through advanced features such as backtesting strategies.
Customer service
There are many benefits to using Qumas AI trading platform, including its easy-to-understand interface and round-the-clock customer support service. In addition, if you have any questions, you are able to contact the support team via email or live chat so they can assist you. In addition to their website, they also have an FAQ section that explains how it works.
Advanced Trading Terminal
The Qumas AI trading dashboard can be fully customized by users who wish to manage their trading operations manually. Traders with advanced skills can choose which signals and techniques to use based on the market's condition. Using the fully automated trading option, beginners can rely on the AI-powered bot's trading patterns.
Demo Trading
As another essential feature of your Qumas AI account, you can test out your skills in demo trading as both a new trader and a more experienced trader.
Trading with this account is akin to paper trading, i.e., trading with no capital risk, and allows you to invest in cryptocurrency markets without using real money.
Additionally, the demo account replicates the actual market conditions and is identical to the actual trading account in terms of functionality. With this tool, traders can gain a deeper understanding of Qumas AI's operation. In real-time trading, users can deposit funds once they are comfortable with the platform.
Qumas AI Masterclass
Qumas AI offers a Master Class to those interested in learning more about the product and the team that can help them achieve their trading goals.
This is an excellent feature that offers some reassurance around the platform's legitimacy. It is a good sign when a platform offers educational tools because it means that you won't be left in the dark and any point during the trading process.
User Interface
Once you have signed up, you can make trades immediately. You can add funds through your account manager or broker. Beginners will feel comfortable with the minimum deposit amount since it's low.
If you want to learn more about the market and platform, you should deposit more, but it's wise to start small.
Trading cryptocurrency without a plan or strategy is unwise. If you're not careful, you might lose money. To avoid these problems, Qumas Ai enables you to set a market position before trading.
Establish daily investment limits, learn how to minimize your loss, and decide when to get profits.
Security and regulation
The Qumas AI platform offers the best security. Since it has never been hacked, users don't lose money to thieves.
Overall, the security system protects your funds. Like other transactional websites, it uses military-grade encryption to protect your information.
Fees
According to Qumas AI, there are no fees associated with using the platform. In addition, Qumas AI masterclasses, which introduce new traders to the platform, are free and do not require any commitment.
Your capital is at risk.
Is Qumas AI A Good Platform To Use?
Because of the severe volatility of the cryptocurrency market, it is difficult to predict how much money you will be able to make with Qumas AI. Ultimately, it depends on how much you invest and how successful your trading strategy is. However, our analysis and bot comparisons indicate that more than 90% of your initial investment can be recovered.
Making money with Qumas AI requires more than creating an account and letting the trading bot handle everything. In order to develop successful and trustworthy trading strategies, you must invest time in market research.
Earnings from the Qumas AI program may be withdrawn at any time. Their goal is to handle these requests within one day. Qumas AI does not hold traders' money; you can access your money through its connected providers. Following are the steps to withdraw Qumas AI earnings correctly.
Log into the account of your broker using your credentials.
Click on withdraw and choose the payment method that is most convenient for you.
You will need to enter the amount you wish to withdraw.
Once you have completed the procedure, wait 24 hours for the money to be transferred to your account.
The majority of brokers affiliated with Qumas AI do not accept cryptocurrency payouts, which is something you should keep in mind. Make sure to convert your assets into fiat currency in order to withdraw your money effectively.
How Can Automated Trading Platforms Improve Your Trading?
While automated trading platforms may claim high profit rates, it is very rare that you can rely on these tools alone to make money from the market. However, automated trading tools can be very helpful when used alongside more traditional trading practices.
Qumas AI is no exception to this. If you're looking to increase the efficiency of your current trading strategy, the platform can be used to find potential trades in the market that you could then verify using your own manual trading strategy. Using this tool could help you to keep up with the busy market and ensure that you don't miss good opportunities.
Has Qumas AI Been Used By Any Celebrities?
Elon Musk
According to further investigation, Elon Musk has not promoted official Qumas AI markets as a scam.
Is Qumas AI featured in Dragons Den?
Further investigation has led us to reject the claim that Dragons' Den panelists have supported or used Qumas AI as a fake.
Jeremy Clarkson
In light of further investigation, we have to reject the claim that Jeremey Clarkson has promoted Qumas AI as a fake.
Holly Marie Willoughby
After further investigation, Holly Marie Willoughby's endorsement of Qumas AI for cryptocurrency trading must be rejected as a false claim.
Idris Elba
Upon further investigation, we have to reject the claim that Idris Elba promoted Qumas AI as a fake.
Ant McPartlin
The claim that Ant McPartlin supported Qumas AI has to be rejected as a fake after further investigation.
Nicole Kidman
After further investigation, Nicole Kidman's promotion of Qumas AI must be rejected as a scam.
Trevor Noah
The claim that Trevor Noah has promoted Qumas AI must be rejected as a fake after further investigation.
Gordon Ramsey
After further investigation, Gordon Ramsey's support for Qumas AI must be rejected as a fake.
How To Use Qumas AI
Using Qumas AI is fairly straightforward. Here is a step-by-step guide.
Step 1: Register for an account
Qumas AI app is a platform that requires you to register to be able to use it. First, click the "register" button on the web page. In that case, you will be redirected to the Qumas AI signup form, in which you will need to fill in your basic information, such as your name, email address, phone number, address, etc. Next, you will be required to verify your identity after completing the registration process. In this case, a standard KYC procedure must be followed. Your only requirement is that you possess a valid ID card and proof of address. This process will take about 20 minutes. You are now ready to begin trading as soon as you have passed the verification process.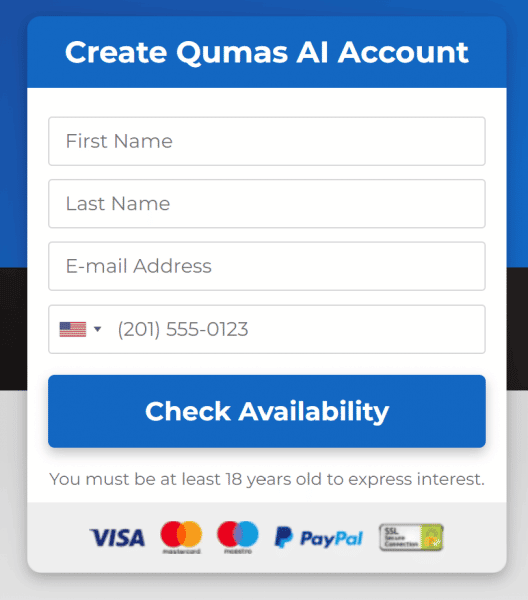 Your capital is at risk.
Step 2: Make a Minimum Deposit
The next step in setting up your Qumas AI wallet is to fund it with actual money. There is a minimum investment of $250 required to invest in the Qumas AI platform, so it is affordable to a wide range of traders, including novices. Deposits and withdrawals can be made using Visa, MasterCard, Neteller, Skrill, bank wire, and other methods.
Step 3: Use Demo Account
Even if you are not required to complete this step, it is highly recommended that you do so. There is a demo account that you can use before investing your hard-earned money in Qumas AI so that you can learn more about their various trading strategies and how the algorithm works before investing your money. In addition, you can trade with virtual money in the demo account, and the features available in the live trading account are also the same as those in the demo account.
Step 4: Start Live Trading
The final step to making money on the Qumas AI platform is to start live trading. As soon as a trading opportunity arises, the software algorithm automatically detects it and executes trades on behalf of the user. Its high-end algorithm must be configured for the software to begin trading automatically.
Initially, a trader can customize the robot's trading parameters so that they can include information such as the cryptocurrency pairs they want to trade, the amount they wish to invest in each trade, and other settings related to risk management. Firstly, the system analyzes hundreds of websites to find the most recent bitcoin market information, which it then stores in a database. Then, it analyzes the data and generates trading signals. Finally, the Qumas AI robot executes trades on the trader's behalf and closes them once the trader realizes a profit.
Your capital is at risk.
Can You Use Qumas AI In The US?
Qumas AI trading tools are available to US, UK, Canadian, and Australian traders.
Is Qumas AI a Scam?
According to Qumas AI, it analyzes technical information and other news stories that may influence the price of an asset. Due to the lack of additional fees or deposits, Qumas AI is a relatively accessible platform.
It can be very challenging for traders to choose a reliable trading bot like the Qumas AI platform because so many options are available. Therefore, we have done our due diligence regarding Qumas AI to verify its legitimacy. According to our analysis and examination of several user reviews, we concluded that Qumas AI is a legitimate trading platform that has been integrated with FCA- and CySEC-licensed brokers.
The data and emails sent from your Qumas AI account are completely encrypted, so hackers will not be able to access any of your data or emails via the live trading platform. Furthermore, the site has hundreds of users from over 100 countries.
You need to understand that, as a trader, you should not completely rely on Qumas AI to manage your trades because, like most bots, it cannot guarantee that you will benefit from them in the long run. Moreover, while using Qumas AI to trade, you risk losing money, especially if you don't have a good plan and a good dose of skepticism when managing your investment activities.
Qumas AI- Our Conclusion
The Qumas AI platform is legit and was created by a group of brokers who care deeply about the safety and privacy of their users. It adheres to all the protocols in place to ensure the security of your financial information and personal information.
Aside from that, Qumas AI possesses multiple useful tools for all traders looking for a place that can handle all their crypto operations conveniently and efficiently. Therefore, you will find some helpful tools on this platform, whether you are an expert or a beginner.
Investing in the crypto world can be risky and complex, but Qumas AI can help you make your trading journey a little easier by simplifying the process. You can get a broader market perspective and protect your investments if you leverage all of its tools and features.
Note: Algorithmic trading platforms use complex data to make trading decisions however, the future price of an asset can never be guaranteed. Your money is at risk.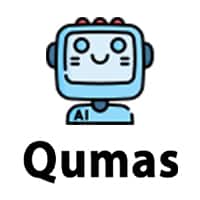 Your capital is at risk.
FAQs
Is Qumas Ai a regulated platform?
Does Qumas AI use automated trading?
Is Qumas AI beginner friendly?