How to Buy OMI? – Beginner's Guide 2023
Fact Checked
Everything you read on our site is provided by expert writers who have many years of experience in the financial markets and have written for other top financial publications. Every piece of information here is fact-checked. We sometimes use affiliate links in our content, when clicking on those we might receive a commission - at no extra cost to you. By using this website you agree to our terms and conditions and privacy policy.
Disclosure
The investing information provided is for educational purposes only. Trading platforms does not offer advisory services, nor does it recommend or advise investors to buy or sell stocks, securities or other investment vehicles. Some or all of the products displayed on this page are from partners that compensate us. It may influence the products we cover and the location of the product on the page. Nevertheless, our research and analysis is unaffected by our partners.
There is no doubt that thanks to the emergence of NFTs, the market for artworks and collectibles, have been transformed positively. ECOMI, through its OMI coin, has improved the experience of buying those items by making them more accessible to customers. Using VeVe, a social network service designed to acquire all kinds of collections, users can share their collector's items across the service from various brands and buy and sell them.
Throughout this guide on how to buy OMI, we will share with you more about the functionalities of this coin and its potential for the future and shed some light on how to invest in it.
Where to buy OMI in 2023
Where to buy OMI step by step
1. Binance – Best place for buying altcoins & stablecoins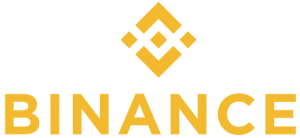 In terms of the volume of trades executed per day, Binance is the world's largest cryptocurrency exchange. Moreover, since it is the most widely used choice on the market with more than 100 million users, the platform is one of the most widespread options with the most extensive customer base.
For the protection of highly sensitive information, it utilizes high-security standards. Liquidity is another attribute that this exchange holds in high regard. Binance supports many cryptocurrencies, including Bitcoin, Ethereum, Litecoin, Dogecoin, and more.
There are no fees associated with deposits made by users of this platform. However, there is a fee associated with each trade placed. If you use the native cryptocurrency native to the Binance platform, BNB, you will reduce the trading fee from Binance. Moreover, Binance offers reduced fees when you trade in substantial quantities. As a result, Binance is one of the most preferred platforms for traders to deposit and withdraw funds in crypto assets.
Binance requires its users to submit KYC information to trade on the exchange. In addition, staking, cryptocurrency conversions into fiat currency, and other services are some of the services made available by this platform.
Binance fees
| | |
| --- | --- |
| Fee | Amount |
| Crypto trading fee | Commission, starting from 0.1% |
| Inactivity fee | Free |
| Withdrawal fee | 0.80 EUR (SEPA bank transfer) |
Pros:
Over 100 cryptocurrencies are currently available to trade
Fees are lower than its competitors
The most popular forms of payment are accepted, such as credit and debit cards, as well as bank transfers.
Fiat currencies are also supported.
Those who hold BNBs will benefit from significant discounts.
The platform is secure and safe.
Cons:
vThere is a 3.5% fee for debit and credit card transactions
The only way to contact support is by submitting a ticket
Your money is at risk
2. Coinbase - Best way for beginners to invest in cryptocurrencies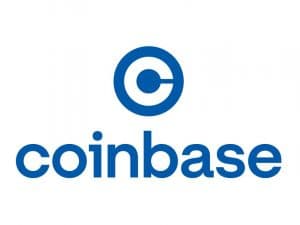 With more than 89 million registered users, Coinbase is one of the largest cryptocurrency exchanges in the United States, as well as Asia, and Europe. Alternatively, if you are a first-time trader, using Coinbase's platform is a worthwhile alternative, as it is both user-friendly and reliable for you.
From basic advice to leading market news, beginners will find that the platform has plenty of information here that will help them through the investing and trading processes. Among the many benefits of using Coinbase, there is no minimum deposit, however, it is mandatory to purchase at least $2 worth of cryptocurrency per transaction.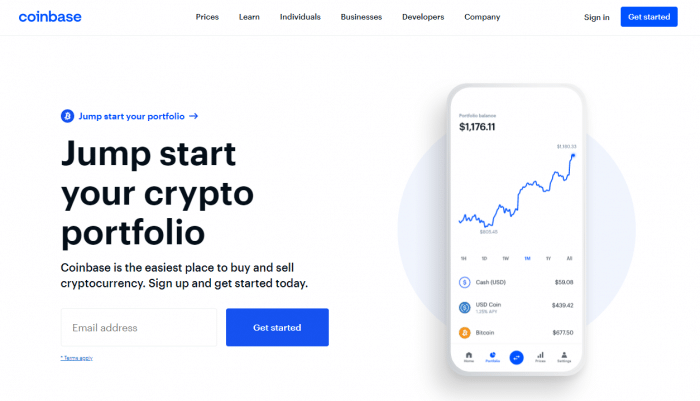 Although this top-rated crypto exchange offers the ability to buy and sell cryptocurrencies, in addition to that, it is also able to offer a trading facility for experienced traders as well. It is called Coinbase Pro and this comes with a number of digital currency pairs that you can trade at a much lower commission rate. There is a minimum charge of 0.50% per slide, which is still high, but far more competitive than the 1.49% charge for buying and selling.
Then, how to buy OMI on Coinbase? Currently, ECOMI's crypto is not supported by the platform. So instead, it is advisable to buy crypto over here and swap it later on another exchange where the token is supported.
Coinbase fees
| | |
| --- | --- |
| Fee | Amount |
| Cryptocurrency trading fees | Commissions starting at 0.50% |
| Fee for inactivity | It's free |
| Fees for withdrawals | 1.49 % to an account in the U.S. |
Pros:
New users and experienced users alike will find the simple interface easy to use.
Coinbase is one of the fastest and most liquid exchanges out there.
It supports a wide variety of cryptocurrencies
Minimal balance requirements
There are lower prices for Coinbase Pro
Cons:
Complicated fee schedule
No social trading or copy trading
Customer service responses may occasionally be delayed
Your money is at risk.
3. Crypto.com - Best trading platform with an integrated DeFi wallet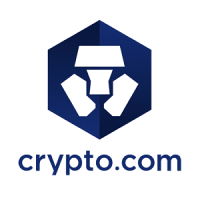 There are several cryptocurrency exchanges today, but one of the fastest and most secured is Crypto.com, founded in 2016. Crypto.com has seen rapid growth in the past few years due to a group of many developers and a strong marketing team. More than 250 different currencies are offered on the exchange, and reasonable fees and discounts are available to those who own a major amount of Crypto.com's token (CRO).
You can connect your Crypto.com account to multiple digital wallets simultaneously, and Crypto.com has options for storing digital assets that are ideal for investing in cryptocurrencies. To illustrate this, they have the DeFi Wallet. Using this app, users can earn rewards using tokens, similar to those used with decentralized financial applications that rely on blockchain networks.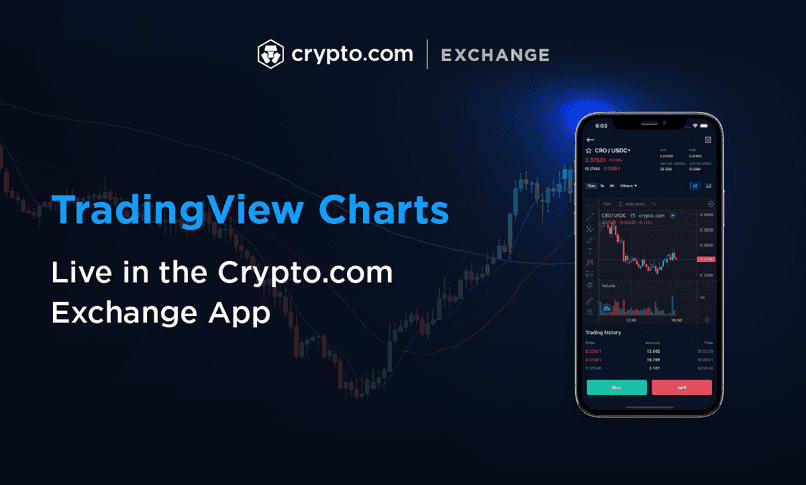 Crypto.com is one of the most accessible cryptocurrency trading platforms around since you only have to deposit US$1 to open a crypto position. In addition to crypto trading, they offer derivatives, so anyone interested in leveraging their position on the platform has the option of doing so.
Crypto.com fees
| | |
| --- | --- |
| Fee | Amount |
| Crypto trading fee | 0.04% maker and taker fees |
| Inactivity fee | Free |
| Withdrawal fee | According to the currency withdrawn. 0.0004 for ETH |
Pros:
Over 250 cryptocurrencies and stablecoins are supported by the platform
Users can earn between 14 and 15 percent annual returns for staking stablecoins on the platform
By using the Crypto.com Visa Card, you will be able to receive up to 8% back on purchases
NFT marketplace available
Integration with DeFi
Discounted, competitive, and transparent fees
Cons:
If you don't use CRO, fees are high
Fewer educational resources are available
Your money is at risk.
4. Kraken - The safest crypto exchange for investing with more than 60 digital assets available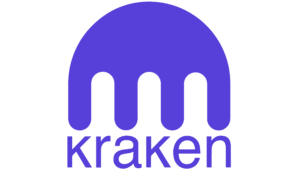 Founded in 2011 in San Francisco, Kraken was one of the first cryptocurrency exchanges in the United States. In just a decade after being launched, it has been used by more than 4 million users in many countries.
The platform offers traders the option to trade cryptocurrencies in futures, unavailable on most other platforms. With Kraken, you can get a high margin based on the currency you want, and it is very user-friendly, making this a popular choice among traders.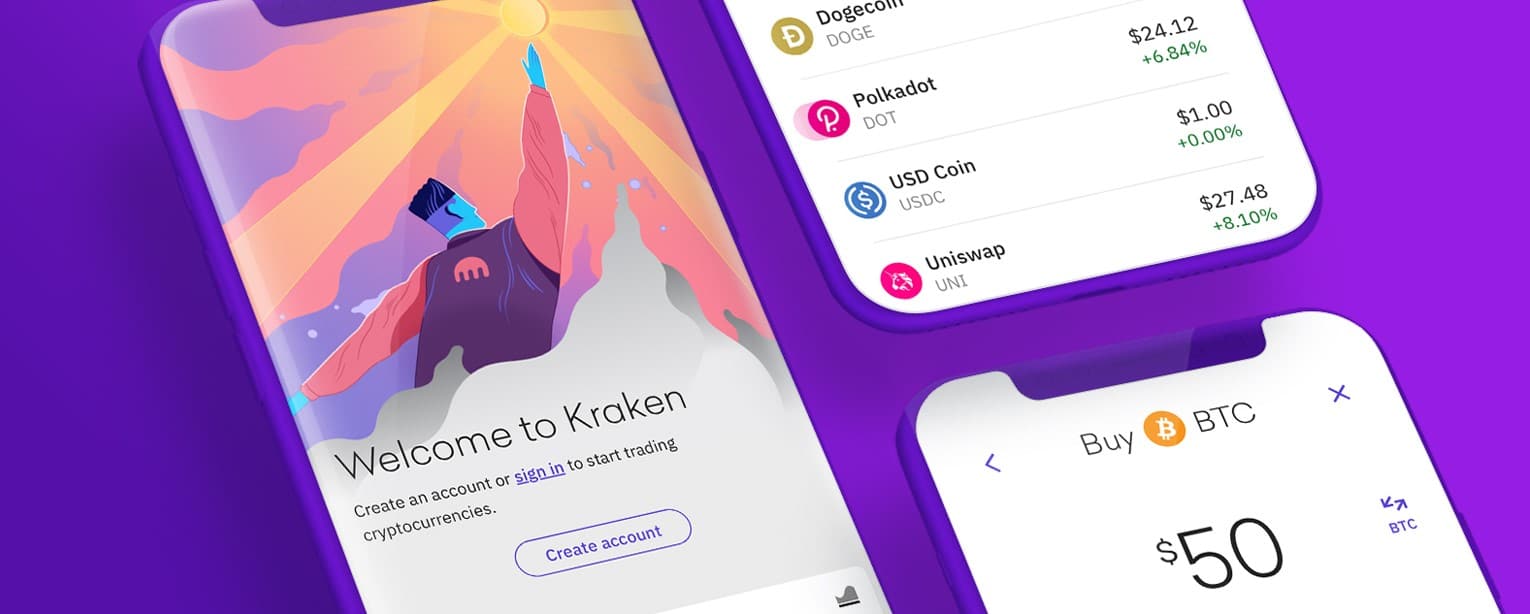 Kraken offers one of the best levels of safety and security within the industry, as well. Furthermore, it is a straightforward application that allows users to trade on high margins, based on the currency they wish to trade, regardless of the currency they are trading. There is a large selection of leverage levels to choose from.
Kraken and Kraken Pro both offer the ability to buy cryptos, and you can choose an advanced or a basic interface according to your needs. Users can access both versions on iOS and Android devices. Kraken does not have a minimum deposit requirement, and if you run into trouble with the platform, the company's 24/7 customer support team will assist you during that time.
Kraken fees
| | |
| --- | --- |
| Fee | Amount |
| Crypto trading fee | Commission, starting from 1% per trade for sellers. Free for buyers |
| Inactivity fee | Free |
| Withdrawal fee | According to the currency withdrawn. 0.0005 for BTC |
Pros:
Charting platform with multiple technical indicators
Minimum deposit starting at $10
Cold storage facilities for most deposits
Earning cryptocurrency through staking
Trading crypto futures and margin trading
Cons:
Deposit and withdrawal limits
Your money is at risk.
Where to buy OMI – Fee comparison
| | | | |
| --- | --- | --- | --- |
| Platform | Crypto trading fee | Inactivity fee | Withdrawal fee |
| Binance | Commission, starting from 0.1% | Free | 0.80 EUR (SEPA bank transfer) |
| Coinbase | Commission, starting from 0.50% | Free | 1.49% to a US bank account |
| Crypto.com | 0.04% maker and taker fees | Free | According to the currency withdrawn. 0.0004 for ETH |
| Kraken | Commission, starting from 1% per trade for sellers. Free for buyers | Free | According to the currency withdrawn. 0.0005 for BTC |
What is OMI?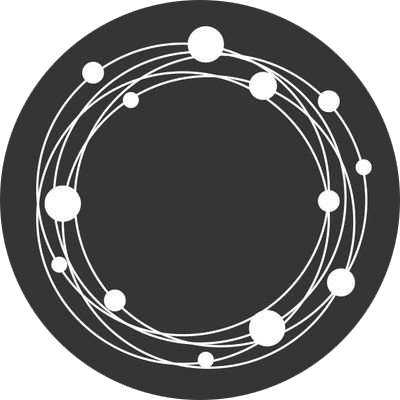 As an asset, the OMI token can serve a wide range of functions such as purchasing, selling, and trading collectibles made available by the VeVe platform. OMI also makes it possible to keep an immutable record of an item's original owner and provide ownership traceability.
VeVe is an online marketplace for digital collectibles based on blockchain technology that allows users to buy and sell collectibles on social media platforms. In addition, as part of VeVe's augmented reality software, you will be able to create a virtual environment in which you can store your collectibles, which is yet another unique advantage for users to start using as soon as possible.
Besides having brand affiliations with popular licensees in the classic collector's market, VeVe also has a strong relationship with DC characters such as Batman and Wonder Woman, highly sought after. As well as virtual showrooms to exchange their collections with others around the world and locally and augmented reality that allows you to walk throughout these virtual environments, the application enables the user to build and build virtual showrooms to exchange their collections online.
OMI has a significant global user base and is engaging in migration to Ethereum's Layer 2 X protocol which is immutable. Some of the current concerns about the tokens could be alleviated through this migration, such as converting in-app tokens into fiat currency. In addition, some users have reported that bots have taken over entire collections, which is somewhat unfriendly to them.
Your capital is at risk.
Why buy OMI?
Due to the growth of digital collectibles and NFTs, there is an accompanying steady growth in demand for these products. In addition, the OMI ecosystem is robust and has considerable ownership of NFTs. Thus, due to the distributed ledger technology used by ECOMI, the best platform to buy, protect, and collect many licensed digital collectibles has been developed.
As part of OMI's commitment to building stable partnerships with major brands, it forms more alliances with large companies to advance the platform VEVE into the international market with a wide range of digital collectibles. The platform aims to become the largest marketplace for DeFi products with a wide range of products and brands available for viewing, purchasing, and owning NFT.
Secondly, the VEVE platform will launch the VEVEverse in the near future, which means more OMI exchanges for gems will be available to the public, increasing investment opportunities. Over the years, the outstanding OMI will increase in value and, consequently, will have a higher value.
Moreover, lack of liquidity and price volatility are other issues NFT users are concerned with. DeFi protocols can be relegated to a blockchain, as the majority of them do. As a result, DeFi networks have very little interoperability with each other. Because of this lack of interoperability, each protocol cannot provide the same liquidity as the other. With OMI, a secondary marketplace can now be connected directly to NFT creators' wallets, enabling them to access the top-performing exchanges on the spot.
The passive income features of OMI make it another worthy investment option. Holders of OMI tokens can stake their tokens to earn passive income. As you stake tokens, you are rewarded based on the number of tokens you stake over time. While learning about staking, it is important to understand that your tokens won't be accessible during the staking period. The staking process also reduces the supply of circulating tokens, which can cause its value to rise.
Staking is also a good option for traders looking for more consistent returns on their investments. Even though the stake is already established, you know what the rewards will end up being. By simply stake more tokens, you will increase these rewards further. Staking is probably one of the most popular features of DeFi because it provides new users with a chance to earn returns on their digital assets without giving up ownership of them.
How much does it cost to buy OMI?
OMI's launch price reached a peak of $0.0000034 in November 2019, just a year and a half before its release. Since then it has maintained a high level of market volatility during that period. In addition, the number of clients grew exponentially during the period under consideration.
It is no secret for investors that cryptocurrencies are volatile assets. As of March 2022, the market cap of OMI is approximately $750 million with its price fluctuating at $0.0045 according to data collected from Coinmarketcap. Furthermore, forecasts suggest that this price will continue to rise up until the end of 2022 when it will reach the value of approximately $0.0778.
How to buy OMI with PayPal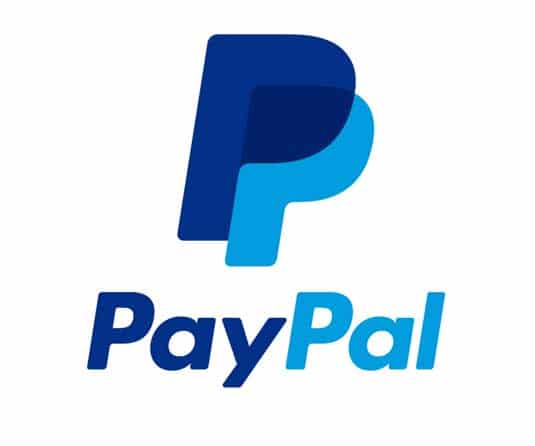 The functionality of buying, selling, and holding crypto directly through PayPal is currently available for American users. However, the platform only supports four cryptocurrencies, such as Ethereum, Litecoin, Ethereum Cash, and Bitcoin, as a form of payment, so OMI cannot be purchased through this wallet service.
Nonetheless, it does not mean that there aren't any changes expected to occur soon. For example, if you want to buy OMI with PayPal as a form of payment, you can still do so if you can find a crypto broker that accepts PayPal as a payment method.
This type of trading is available, for instance, at eToro, which is one of the crypto brokers that permit it as well. The traditional way to fund your OMI account would be to use your PayPal balance and then later use Bitcoin or Ethereum you purchased on a cryptocurrency exchange like this one to swap them for OMI.
How to buy OMI with Bitcoin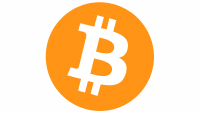 It can be said that there are a great majority of exchanges offering the option of exchanging Bitcoin for OMI or any other cryptocurrency token or NFT for a spread, thus saving you from having to pay any additional fees.
It is important to note that before you can make the trade, you will need to create your account with our recommended broker, Binance, and log in. Then, after you run a search in the search bar, you will be prompted to type "Bitcoin" or "BTC," then click "Invest," where you will then select the amount you wish to invest in the currency of your choice. Then, you have to go to the cryptocurrency market of your choice and create an account and a digital wallet to buy OMI on the market.
The next thing you need to link your Bitcoin wallet with your account to fund an OMI trade.
Buying OMI safely
While you're trading with digital assets, it is essential to ensure that you are signing up for a platform that offers the right offers that will suit your particular requirements and expectations.
As you go through this process, you will be given several options to choose from before you get to the one that best suits your needs. Hence, when deciding on a broker, it is essential to examine what the broker offers in terms of security. Consequently, you can be confident that you are in the right place to ensure the success of your operation.
Your trading platform must be regulated if you wish to ensure that OMI and other cryptocurrencies remain safe. So it is best to use a crypto exchange monitored by renowned financial bodies if you are interested in buying OMI. This will allow you to buy it safely.
Several financial regulators oversee exchanges that have to comply with regulations, such as the Financial Conduct Authority in the UK or CySEC from Cyprus, among others, according to your location. Accordingly, all potential investors are ensured that all financial laws are followed and that all this is achieved in the best interests of all stakeholders, including customers.
It is also important to keep in mind that, as an owner of OMI, you should take time to carefully choose the wallet in which you will store your tokens. The majority of exchanges also offer their own wallets, which are generally more secure than those offered by others. Getting started with the use of a crypto wallet, one that you have access to your key for, is the best way to ensure your privacy. The crypto wallet should have well-documented security protocols to ensure data confidentiality and privacy.
Risks of buying OMI
There is a need for you to be aware of the risks involved when buying or trading OMI cryptocurrency when you're looking about how to buy OMI token. That way, you can be sure that you are protecting your assets and trading wisely.
Considering there is a limited supply of OMI tokens available, OMI is a common feature to exhibit a deflationary characteristic. Basically, the market fluctuations cause the price to move up and down quite a bit, and the volatility of both factors is very high due to market fluctuations.
Thus, it is important to conduct market research and acquire educational resources to gain knowledge of the market in such a way so that you can buy OMIs and sell them when the market is at its best to earn profits.
Using OMIs on the VeVe platform makes it possible to buy NFTs securely and reliably. On the other hand, if you swapped them for gems and regret having done so, and you want your money back, you will not be able to get your OMIs back, and the only way you can use them is to spend them on NFTs. Therefore, before switching from OMI to Gems, you must be sure that you want to purchase the NFT or not get your money back.
Selling OMI
If you decide to exchange OMIs for gems on the VeVe platform, you must be aware that we will not retrieve these cryptocurrencies. Using this method, you can only obtain NFTs.
Converting OMIs into bitcoins is something we recommend. It is possible to convert these cryptocurrencies into fiat currency that allows you to deposit them in any of your preferred bank accounts that support the operation once you have them in your eToro wallet. If you want to request a withdrawal, you must pay a withdrawal fee of $5 to complete your transaction. There is also the possibility of selling Bitcoin on the platform of eToro, but to guarantee a good deal, it is necessary to check the price and data to ensure that it is a fair one.
OMI price prediction
Your capital is at risk.
Considering how to buy $OMI, one of the most significant things you need to consider is the state and potential of the token currently and the future growth of the coin. Therefore, making a few predictions about a digital asset and its future performance based on algorithm-based forecasting services can assist in gaining an understanding of the different perspectives.
According to their OMI price prediction, Wallet Investor predicts that the coin will break the $0.007 mark in November 2022. In addition, they estimated that the coin's value will grow to $0.0076 in one year, rising to $0.0174 more than five years from now. Based on these projections, investors could expect to see 66.6% returns within a year or a triple in value over five years when taking these projections at face value.
Looking at Gov Capital's OMI crypto price prediction, it is possible to see that 9 months out, Gov Capital's OMI price forecast is $0.00935 and that 5 years out, it is predicted to be $0.1093.
While this is going on, Tech News Leader's price forecast for OMI as of 2025 averages out to $0.015, which means that as of March 04th, 2022, it represents a return of almost three times the value of trading at the time.
Taking a broader look at the long run, PricePrediction's maximum forecast for OMI in 2030 is $0.11, which would entail a 25-fold increase in terms of the price back to current levels.
How to trade OMI on Binance
Taking a closer look at everything that's behind the NFT token, we have now come to the point of wondering how to buy OMI. There are a couple of simple steps that will guide you to accomplish this goal.
Step 1: Open an account
Click on the Register button at the top right corner of the Binance website to open an account. This will take you to the form for registering an account. In the next step, you will need to enter your desired email address and password as part of the registration process.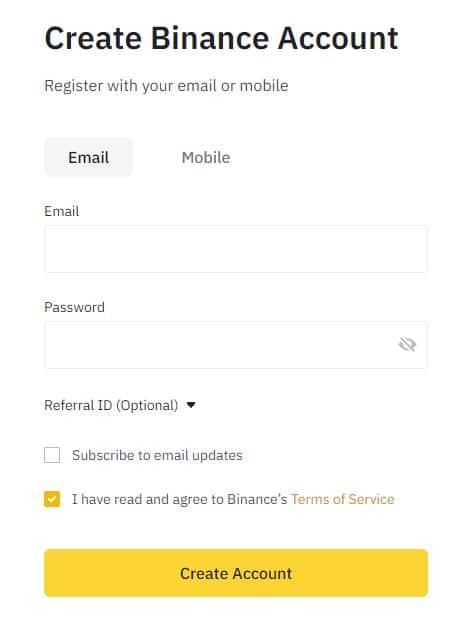 Your capital is at risk.
Step 2: Upload ID
As soon as you have registered, you will not be able to purchase OMI without having your account verified. Therefore, if you would like to register with Binance, you must submit a valid form of ID and proof of your address.
You may also be required to submit a government-issued ID, like a passport, driver's license, or VISA with a foreign passport, to prove your identity to Binance.
Step 3: Deposit funds
Your account can now be funded after it has been verified. First, select 'Buy Crypto' from the navbar. Next, you will be able to select a fiat currency and a payment method on the Deposit Fiat page. Debit cards and credit cards require a minimum deposit of $20 each.
You can also transfer any cryptocurrency you own by linking an existing Bitcoin wallet.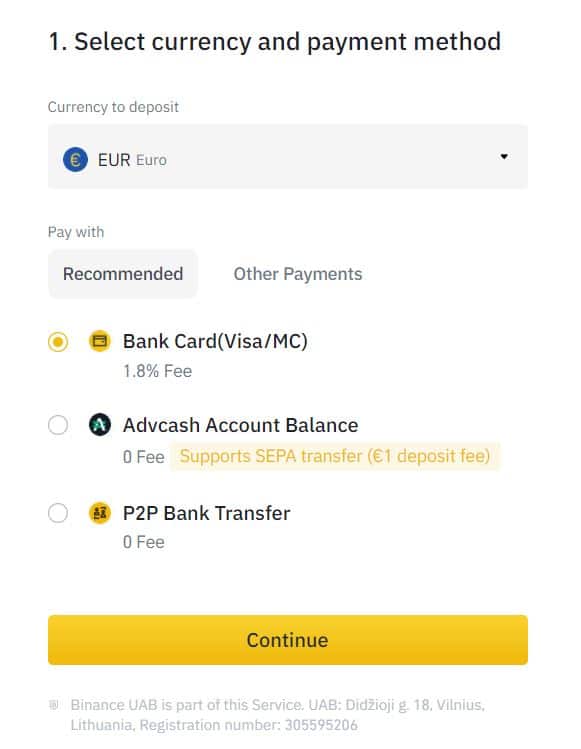 Step 4: Buy OMI
You can now invest in OMI as soon as you fund your Binance account. If you want to buy BNB, you must go to the P2P market of your choice. After that, you can convert your BNB into OMI by looking for the OMI swap or any other exchange.
Your capital is at risk.
Conclusion
According to various market factors, such as the advantages, the market for NFTs, and expert opinions, the OMI currency has shown a positive outlook. In addition, its market capitalization has been steadily trending upwards since its launch.
With the increasing alliances that OMI is strengthening with international brands to develop NFT in Veve, OMI's price is expected to increase significantly. Additionally, OMI seems to be one of the most profitable cryptocurrencies at the moment, given the price fluctuations of the upcoming year 2023.
Investing in OMI via a Binance account is the best way for you to get started. How to buy OMI coin? After creating an account, all you have to do is invest in Bitcoin, exchange it for OMIs, and then start playing around in the NFT market and crypto trading.
Your capital is at risk.
FAQs
What is the market cap of OMI?
Do I need a crypto wallet to buy OMI?